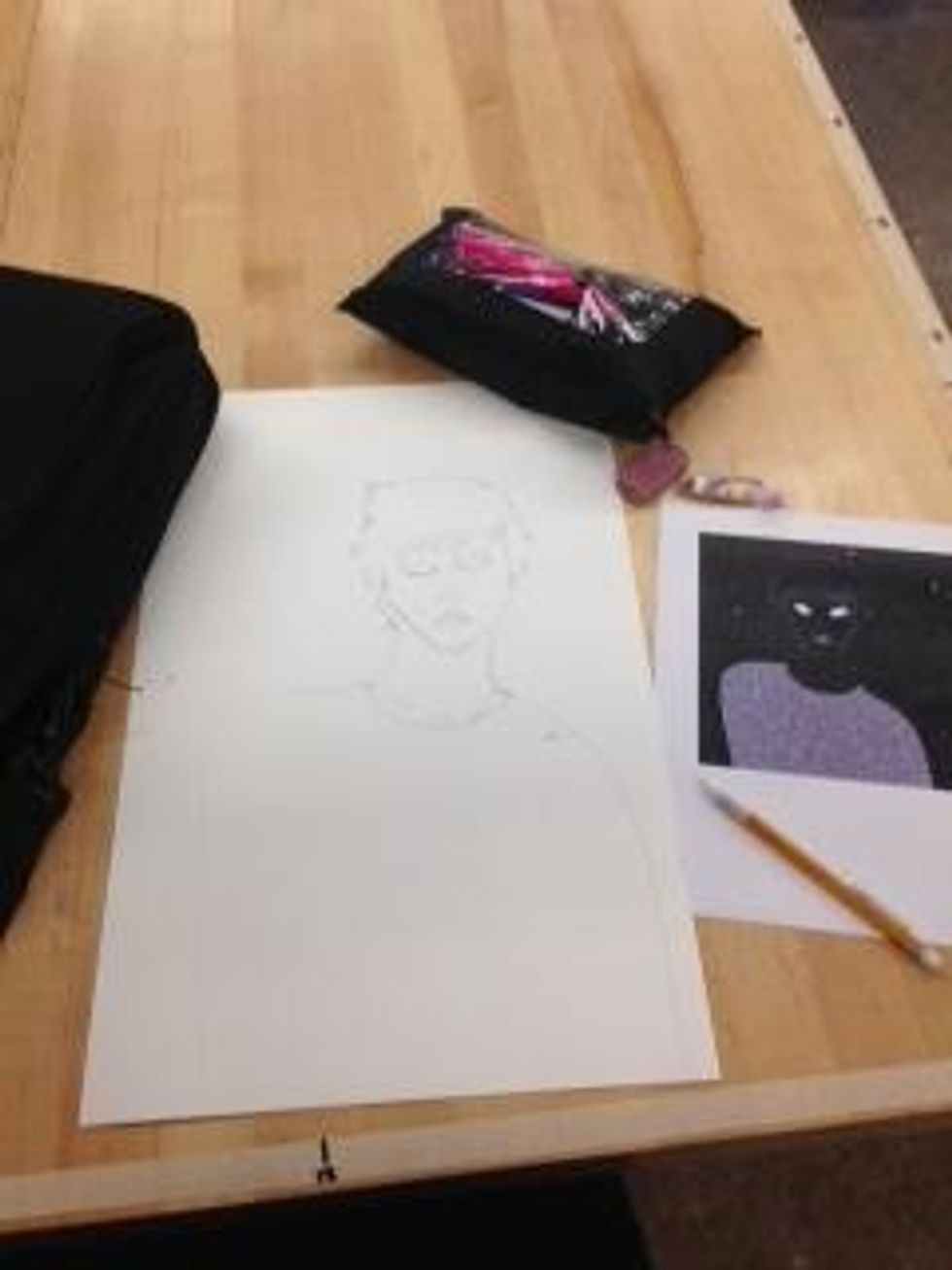 Draw out your design. Mine is a alien kinda boy.
Start painting the part of the drawing with watercolor of your choice. I painted the shirt with blues, purples, and pinks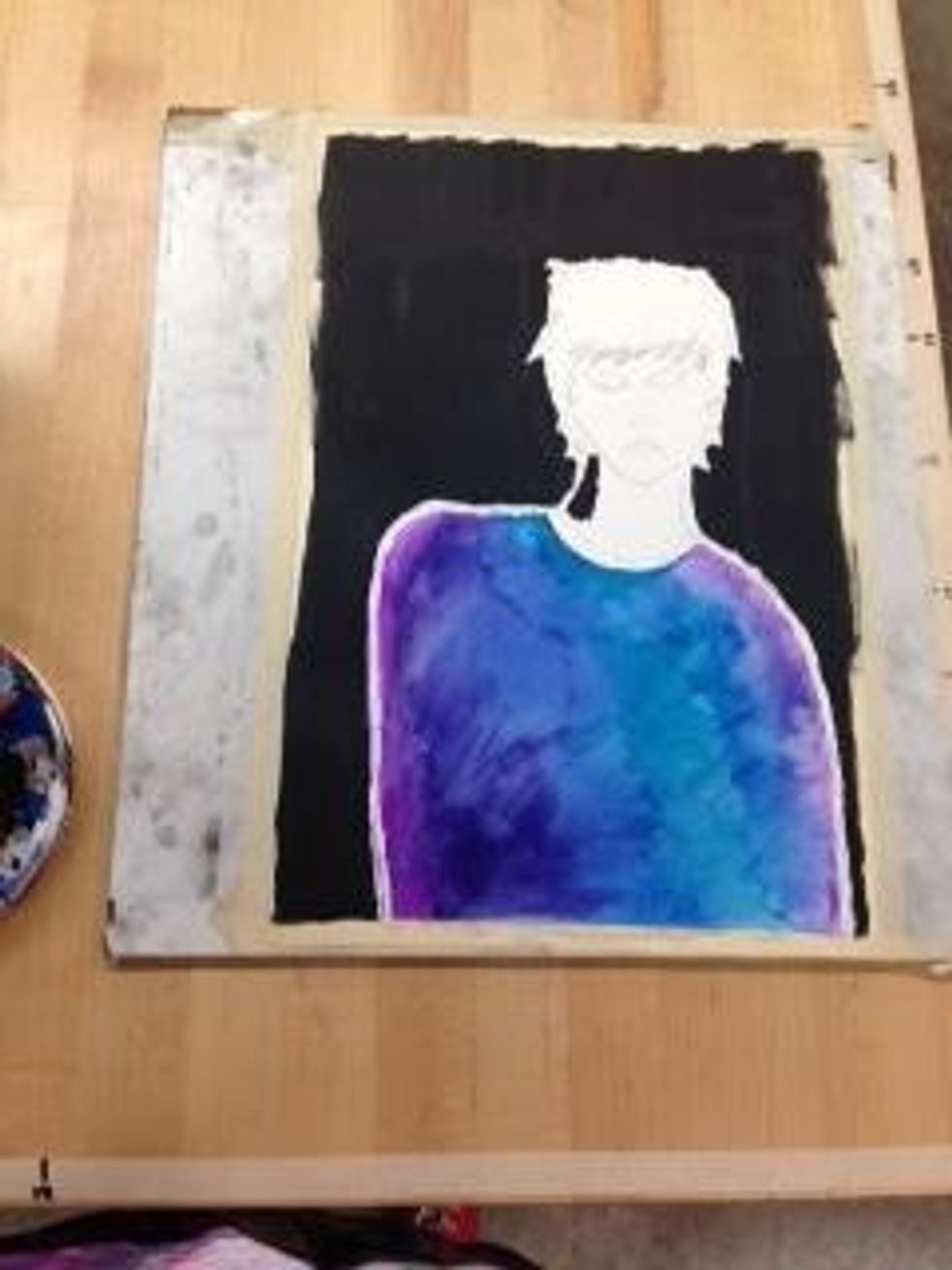 Paint the background black and outline the design in white acrylic paint.
Start to fill in the rest of your project. outlining in white and painting in with black.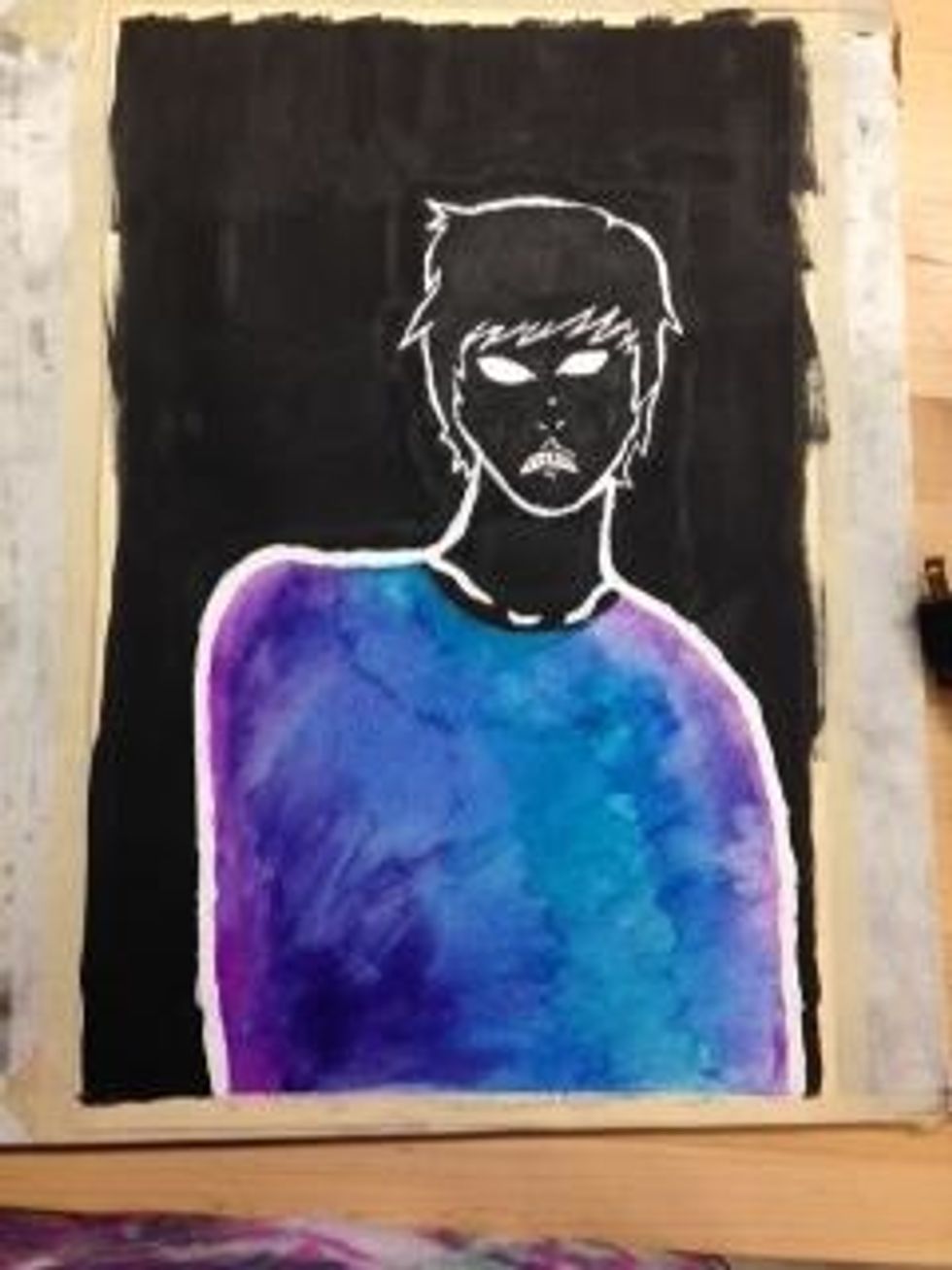 if your doing the boy, paint in the eyes with silver.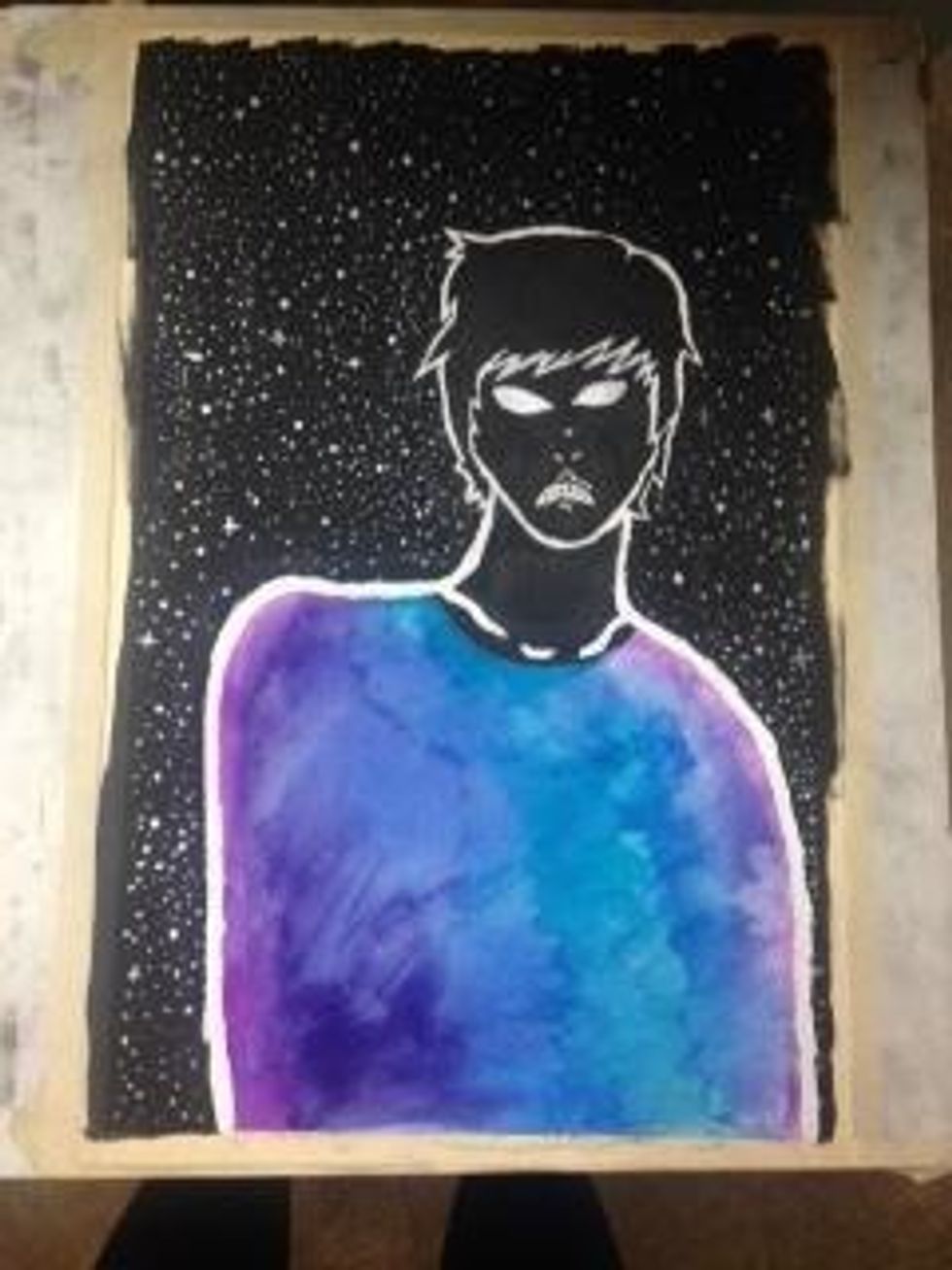 Add stars and any last finishing touches and your done. (I used silver for the stars)
Pencil
eraser
black acrylic paint
white acrylic paint
water color (of your choice)