One of the most beloved college mascots is The University of Tennessee's Smokey.
3
Smokey has been Tennessee's mascot since 1953. Now that Smokey X has taken the reigns as mascot, I figured it was time to fingerpaint him. Let's go!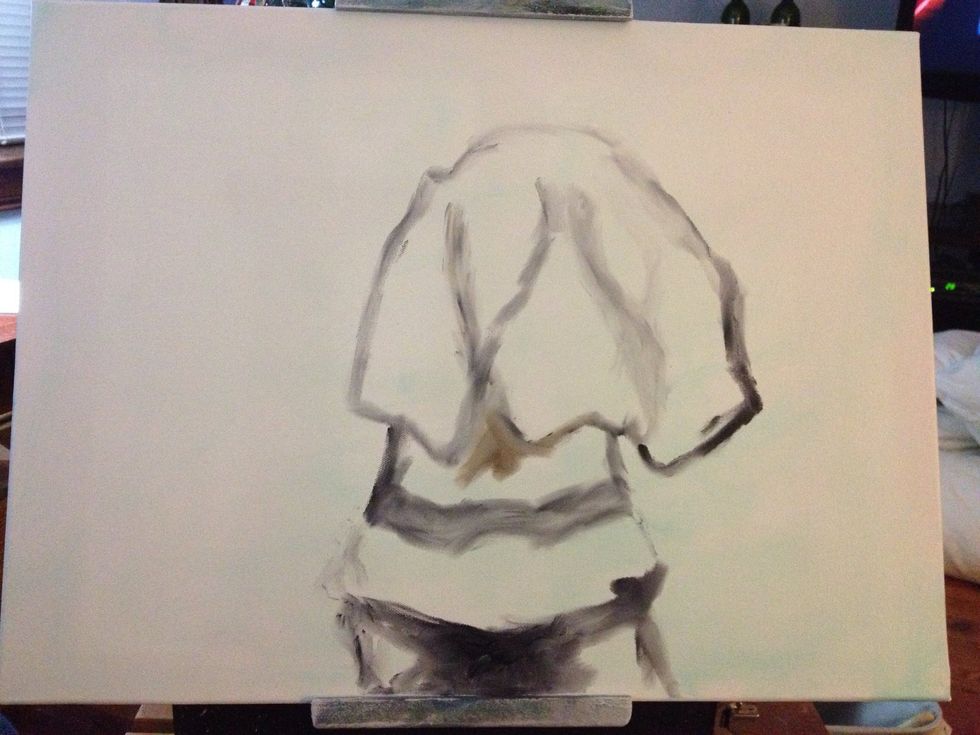 As usual, start by covering the canvas with a thin, even coat of gray so the rest of the colors will blend. Next, take some black and sketch out Smokey.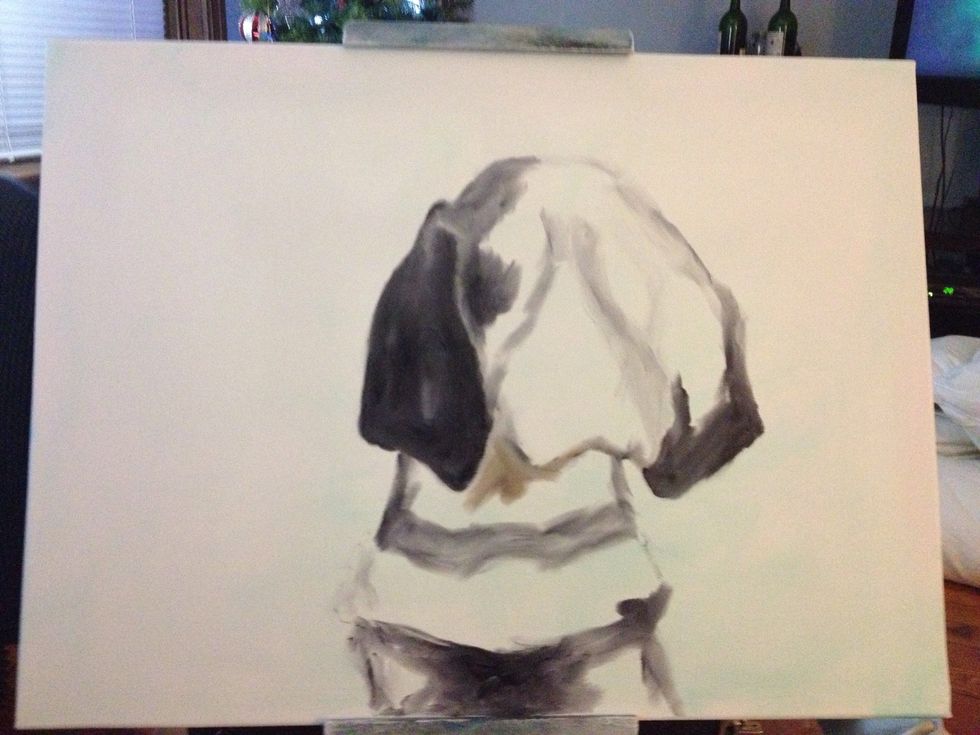 Block in some of the darker areas to get started, like the ears and the neck. Smokey wears a uniform so keep that in mind.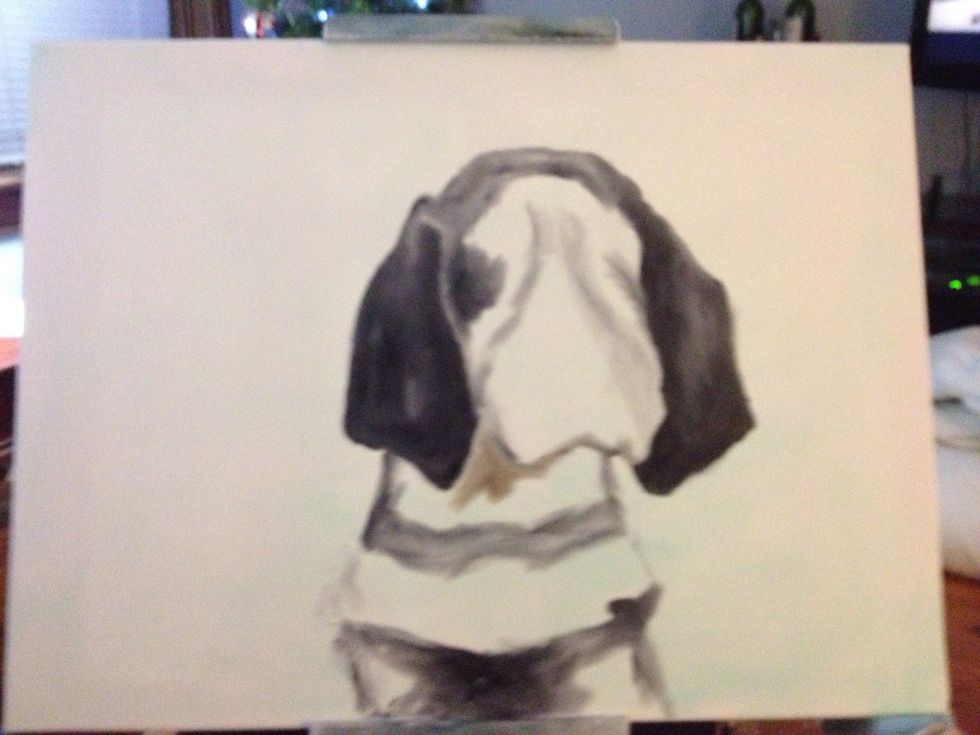 Continue with black and an index finger to form the head and the other ear.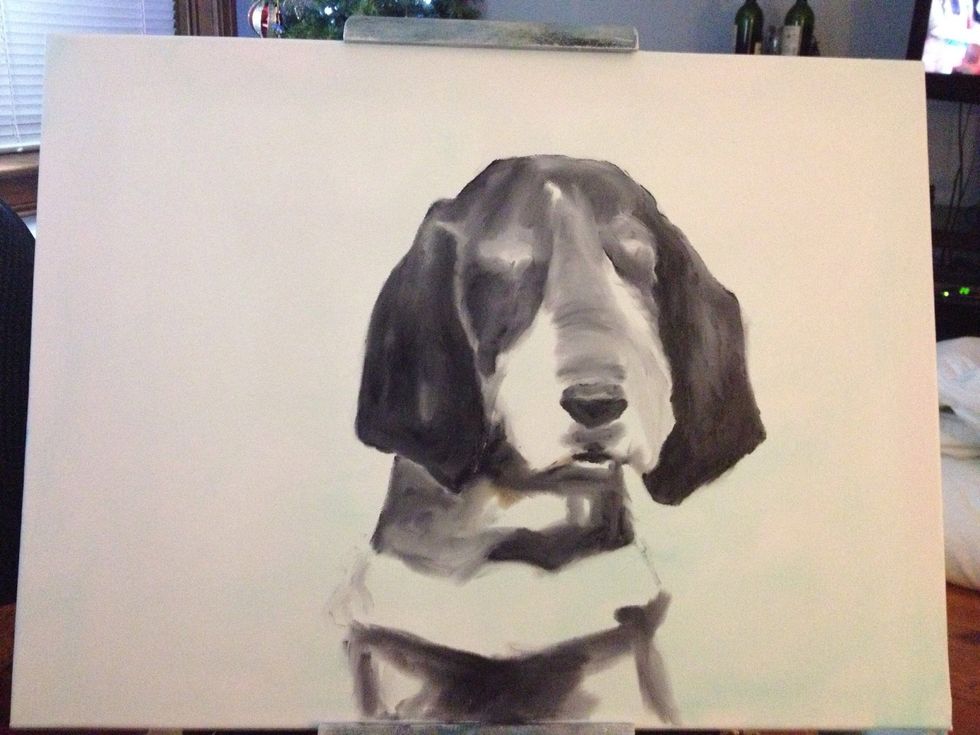 Keep on working the face with the black, following the contour of Smokey's fur and leaving the muzzle white. Also put in the basic shape of his nose.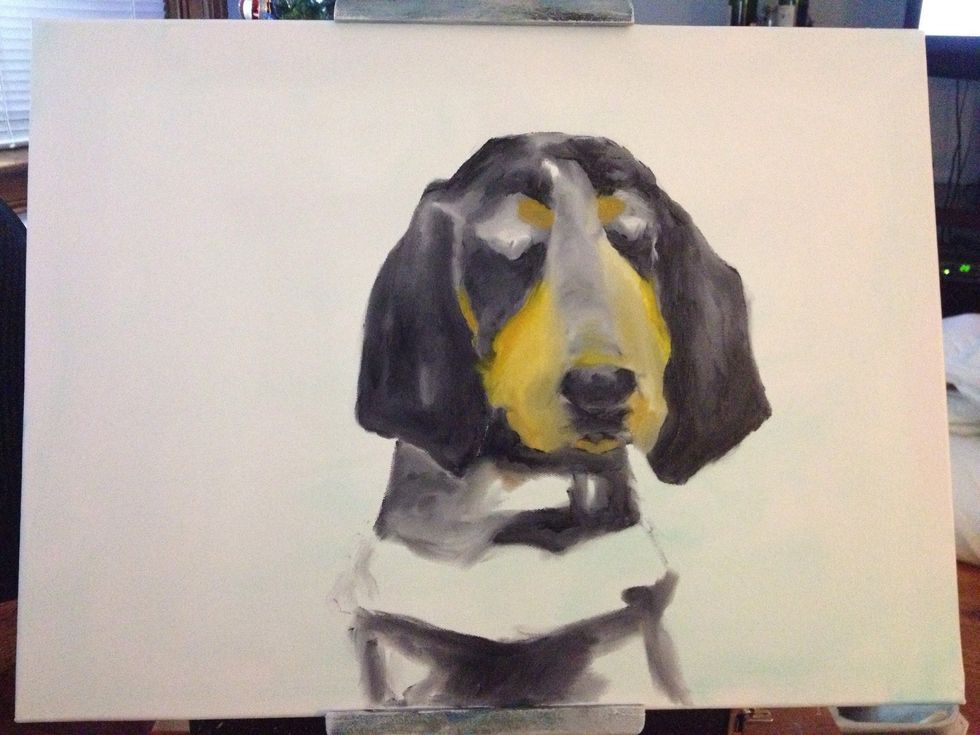 With some umber an a little sienna, start to block in the browns on Smokey's face. Notice his bottom lip is a shade darker since it is hidden under that cute face.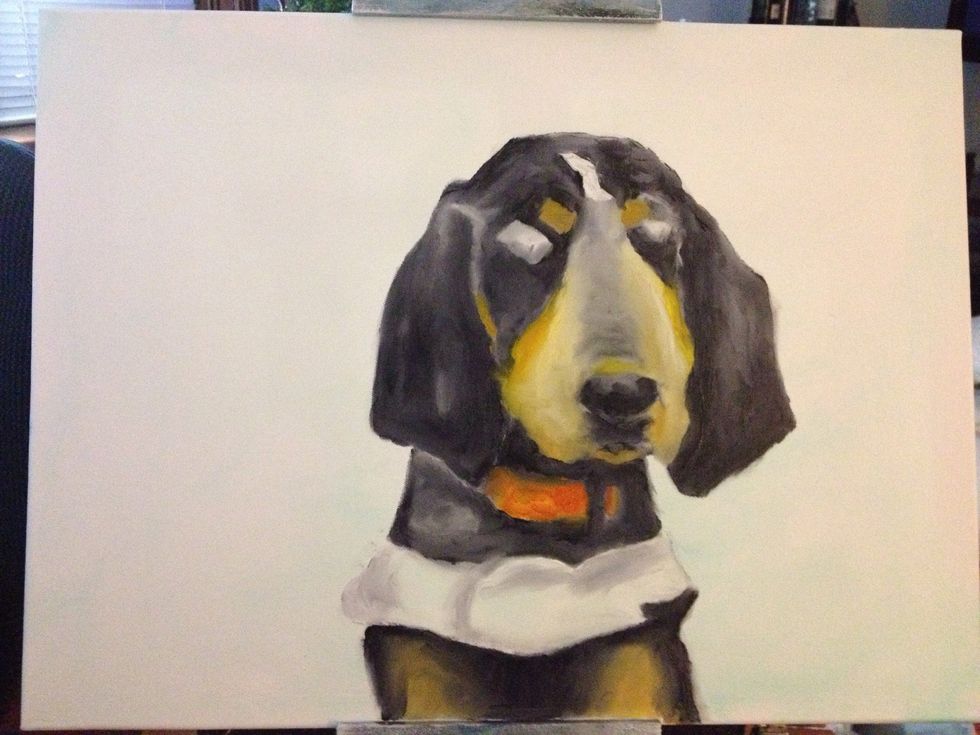 Add darker browns to the body. Also put some on your pinky and put some on each cheek. Take some red and yellow to create a Tennessee Orange for the collar. Add some shading to smokey's uniform.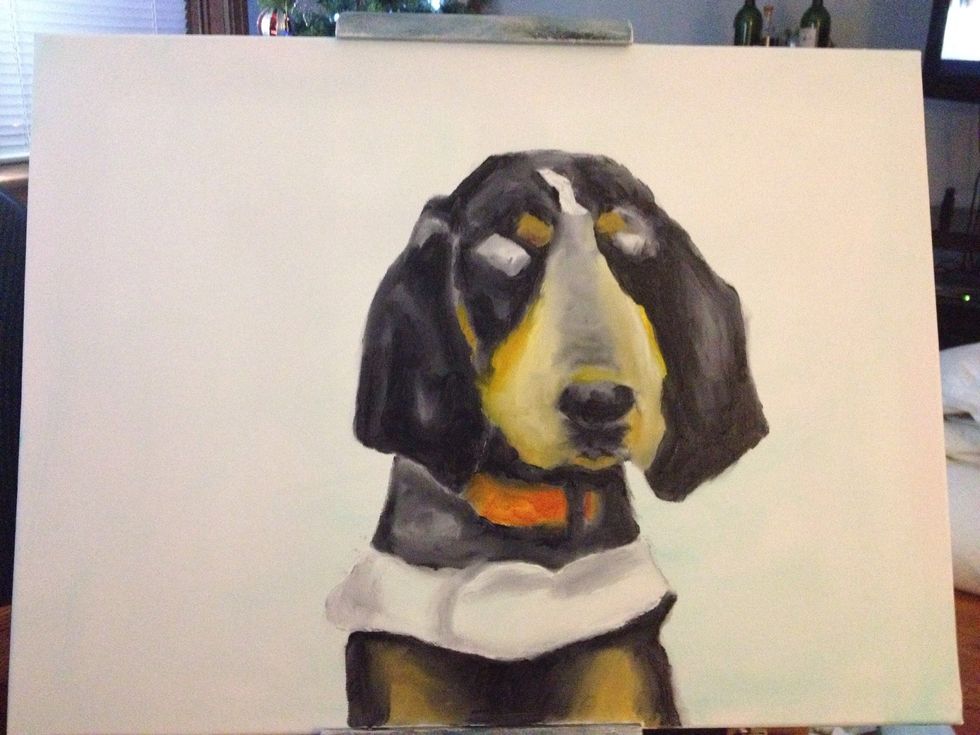 Now that your basic colors are down, work on some shadows and highlights. Everything is wet so use your fingers to lightly blend colors together.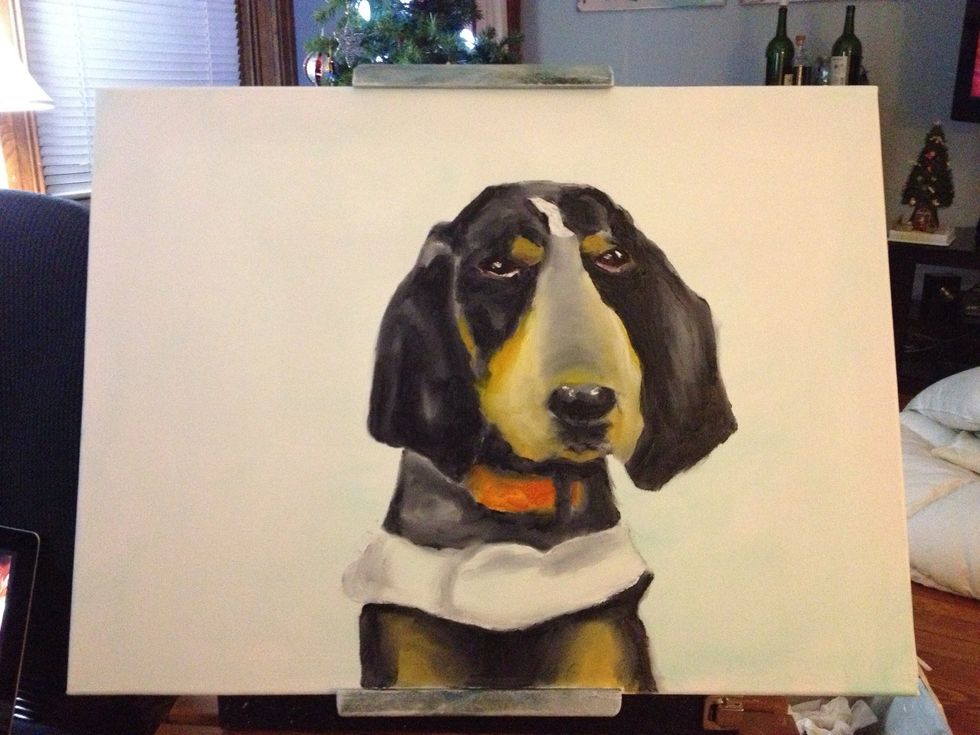 Now for Smokey's soulful stare. Add some white and a dash of red to your pinky and round the eyes with a little pink hue. Switch to black and create his pupils. Finally, a dash of white for reflection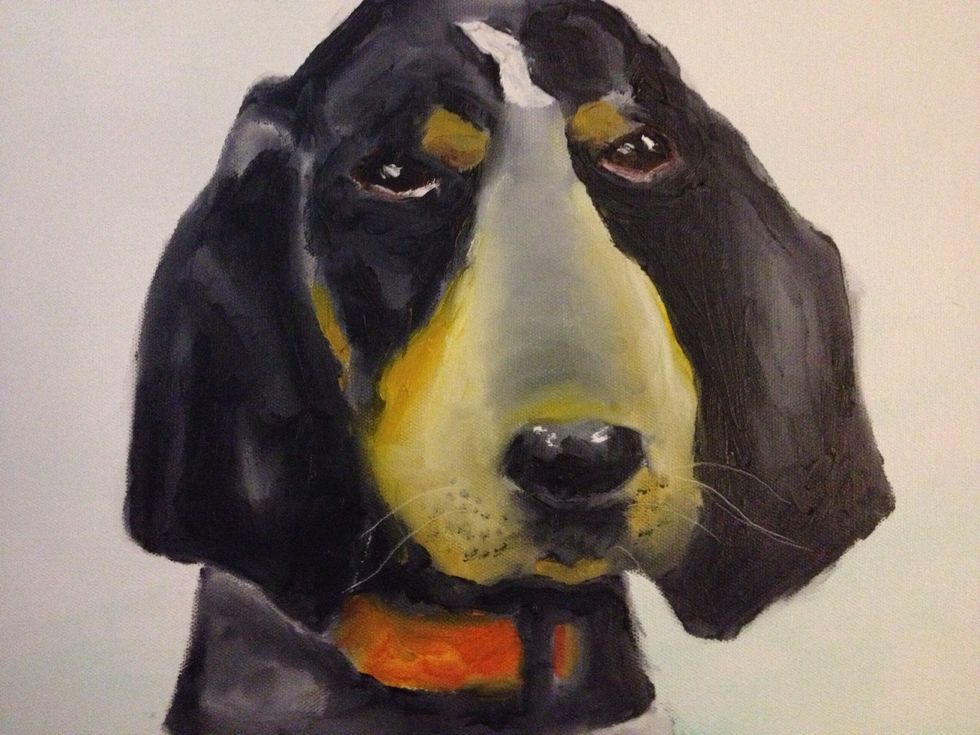 With black on your pinky, add some whisker dots round the nose. Grab your paint or putty knife and scrape in some whiskers!
Step back and take a look. Almost done, so fix any minor issues that you might see. (Like the silver ring on the collar.)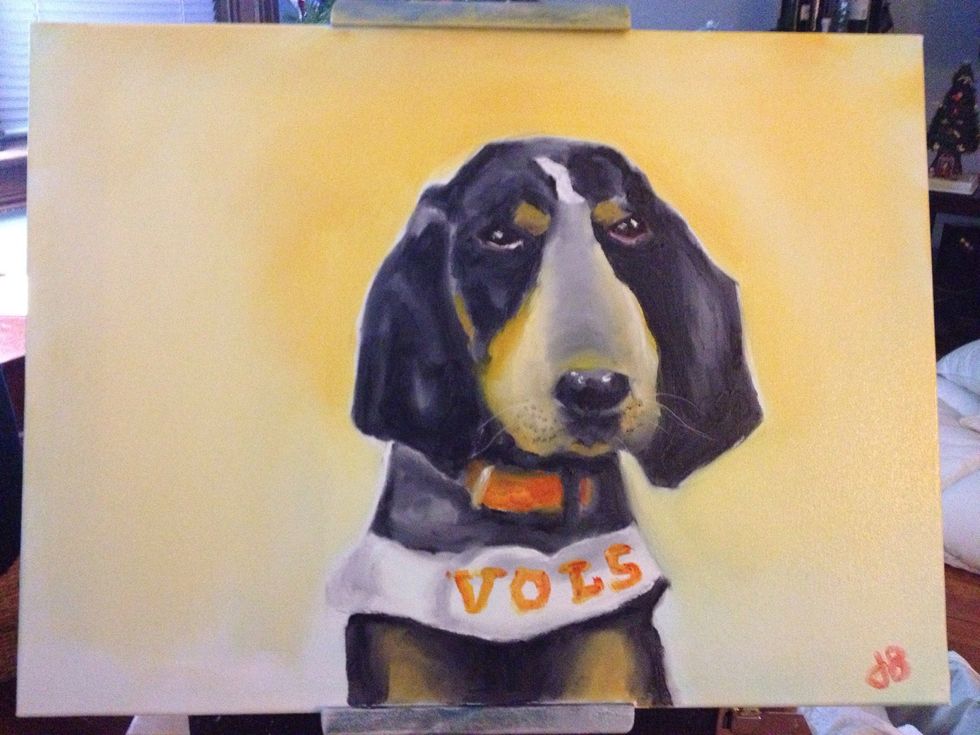 With your large chip brush, take a light colored orange and blend a background around Smokey.with your pinky, use the orange to write Vols on his uniform.
That's it! Good job! Follow me for more creative projects and how to tips. You can also see all my paintings at my online gallery - http://pinterest.com/justinballew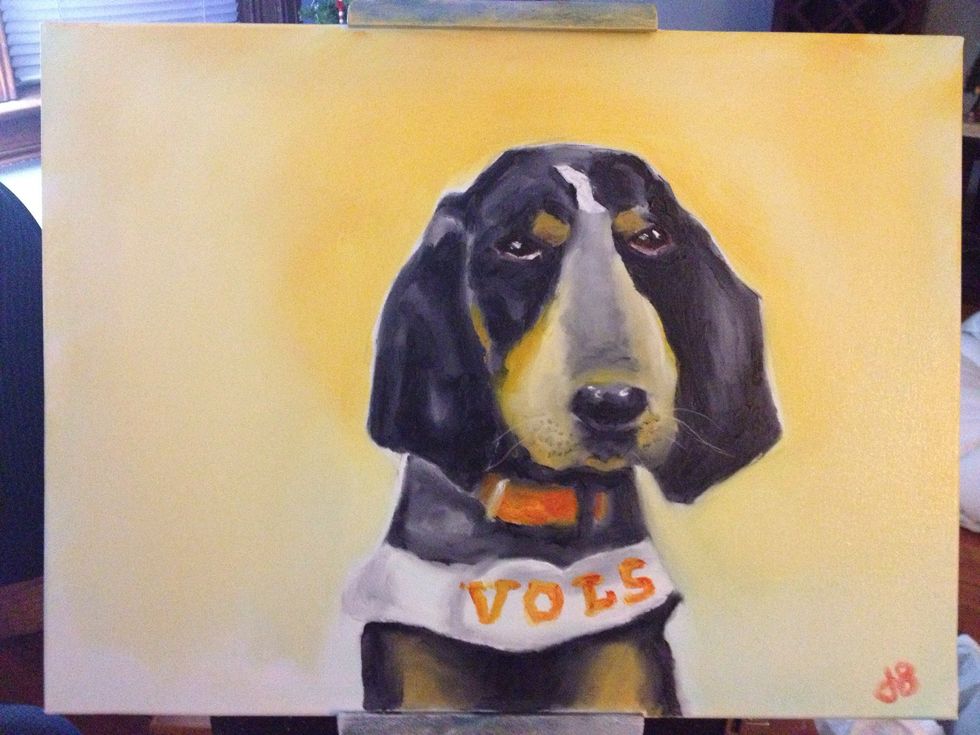 Lowe's: Never Stop Improving
Canvas (Art Store)
Oil Paints (Art Store)
Paper Plates (Lowe's)
Paper Towels (Lowe's)
Large Chip Brush (Lowe's)
Paint Or putty knife (Lowe's)