Easier then you think and these nails look epic! *BTW: Sleeping With Sirens are a band, in case you don't know. ^_^
5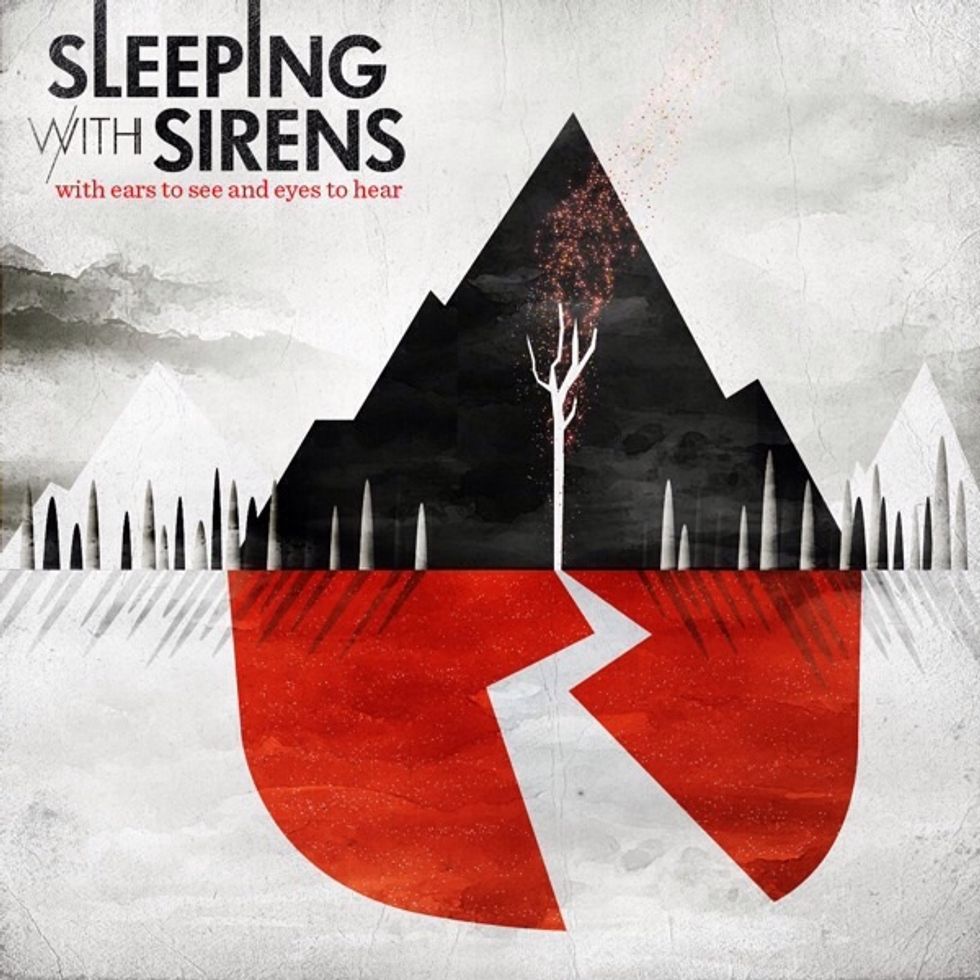 This is the album I'm basing these nails off of; 'With Ears To See And Eyes To Hear'. I'm painting a much simpler design of it though..,BTW, this a REALLY good album :)
Start off by prepping your nails. File them, (and buff them if needed), and paint a good base coat on all your nails.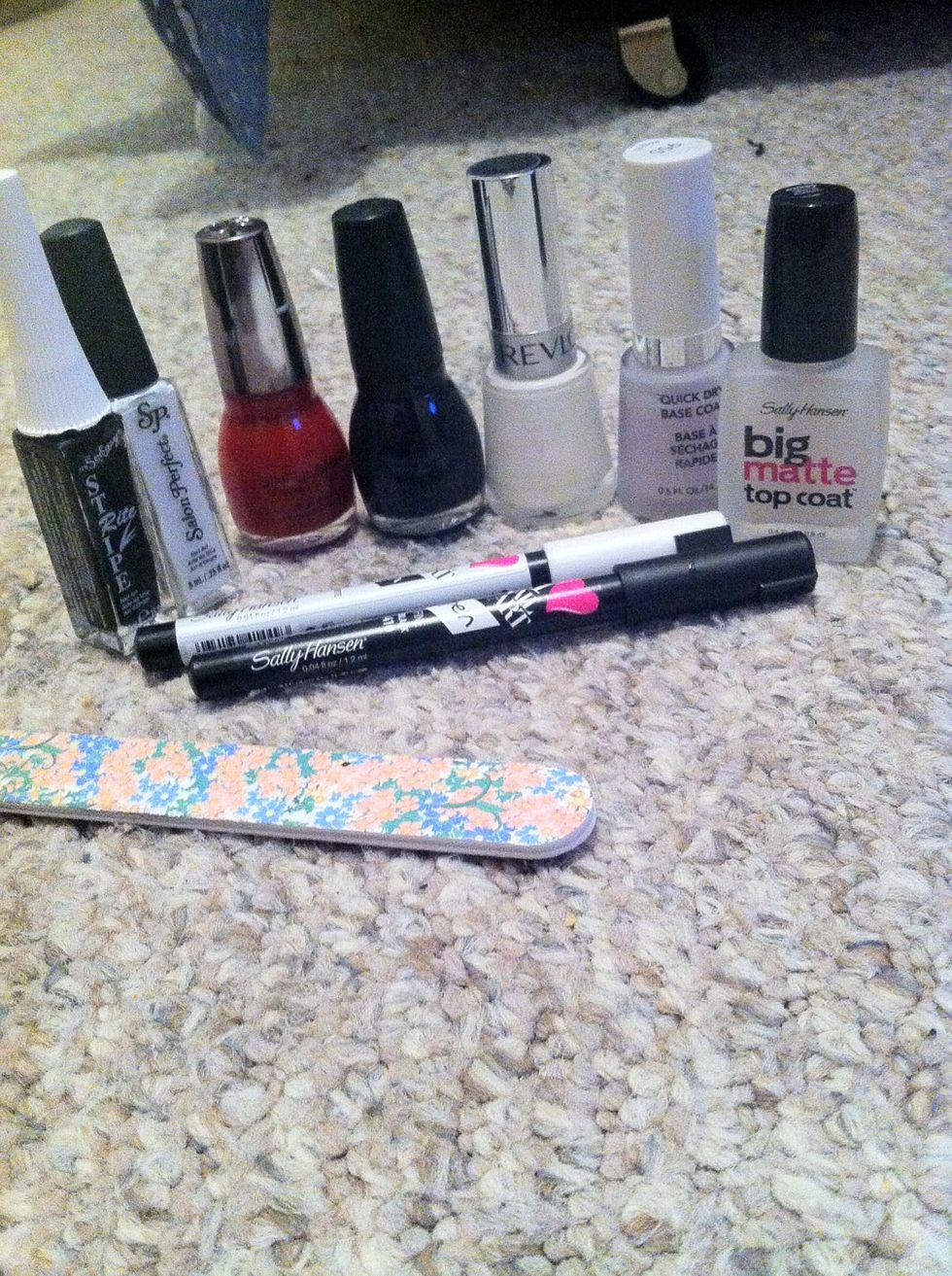 These are all the polishes and tools I used.
Paint all your finger nails black and your thumb nail white. I used a matte black but any black will do.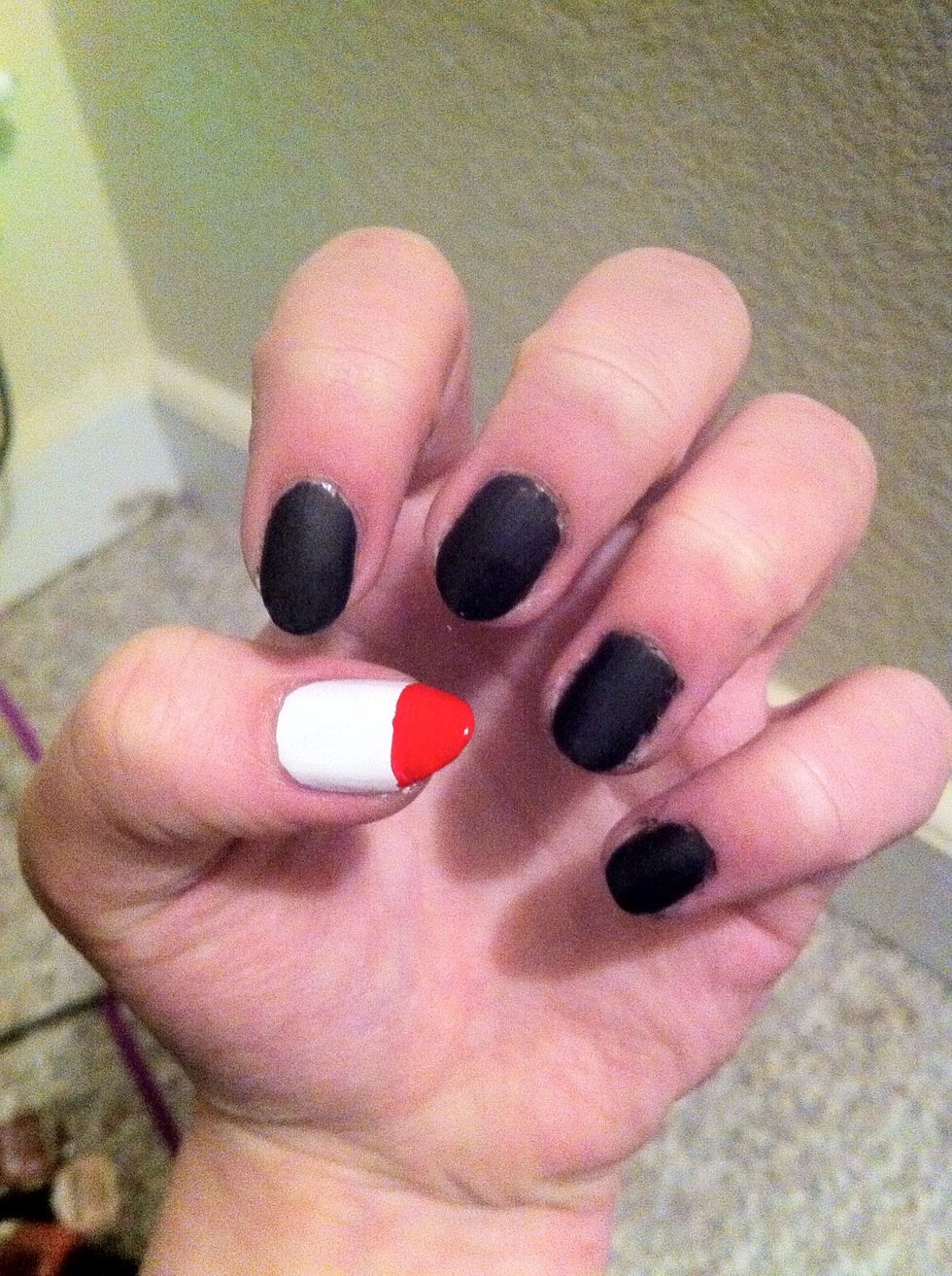 Paint the tip of your thumb nail red.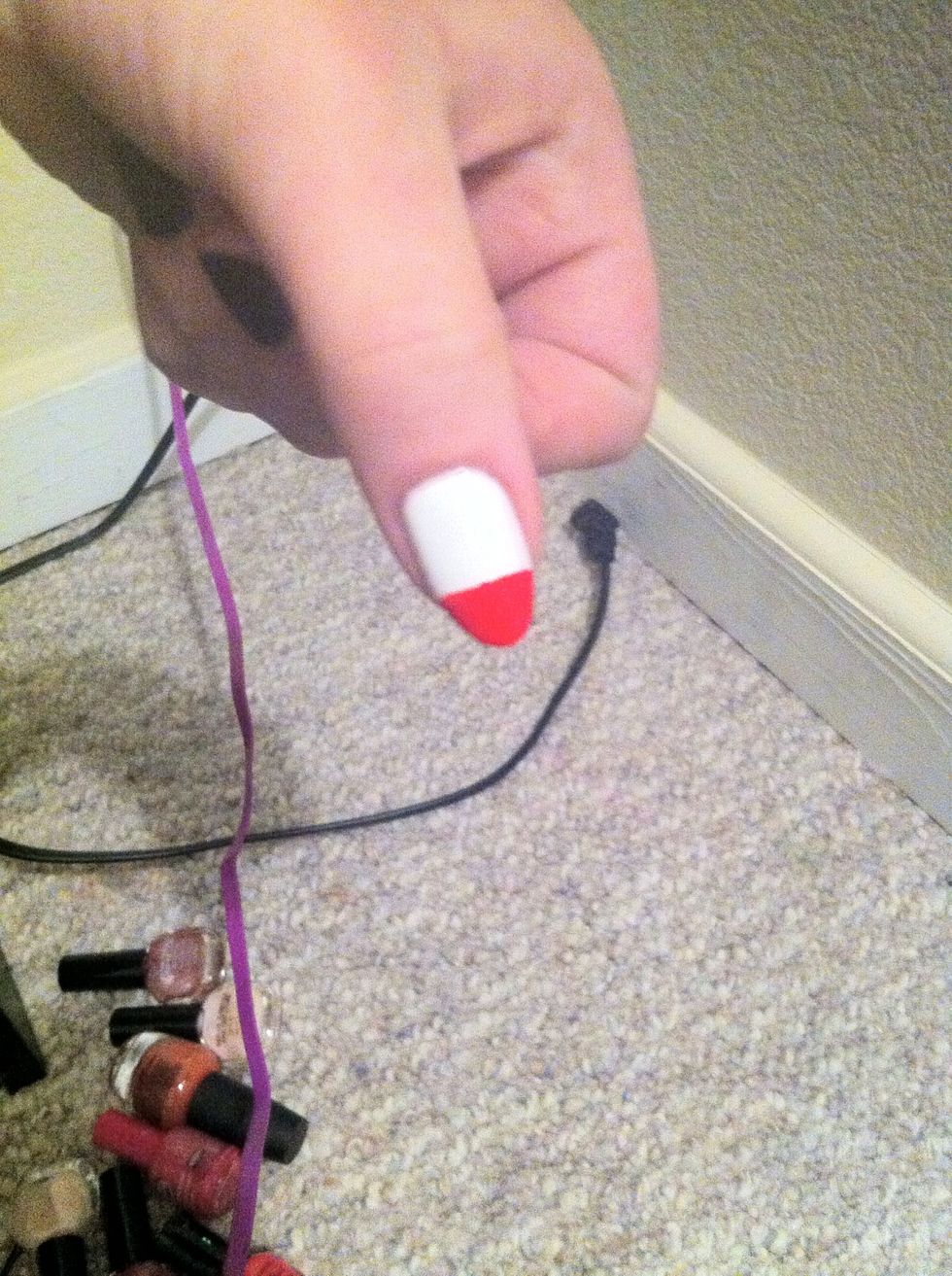 This is a close-up to show how much of your nail needs to remain white and how much needs to be painted red. There's more white then red.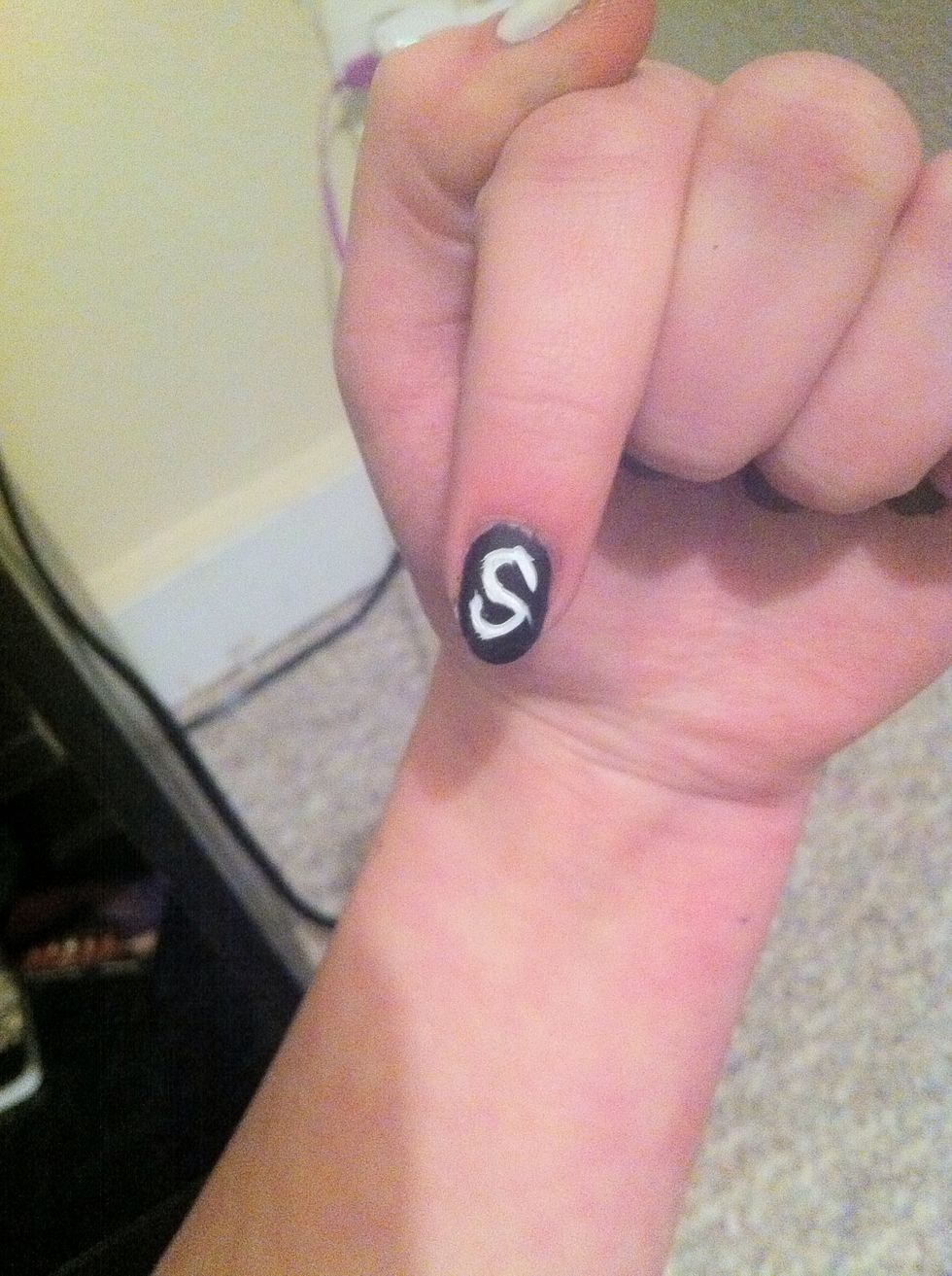 Either using a striper brush or a nail art pen, paint a capital "S",(for Sleeping). **mines a bit sloppy but I'll fix it up later**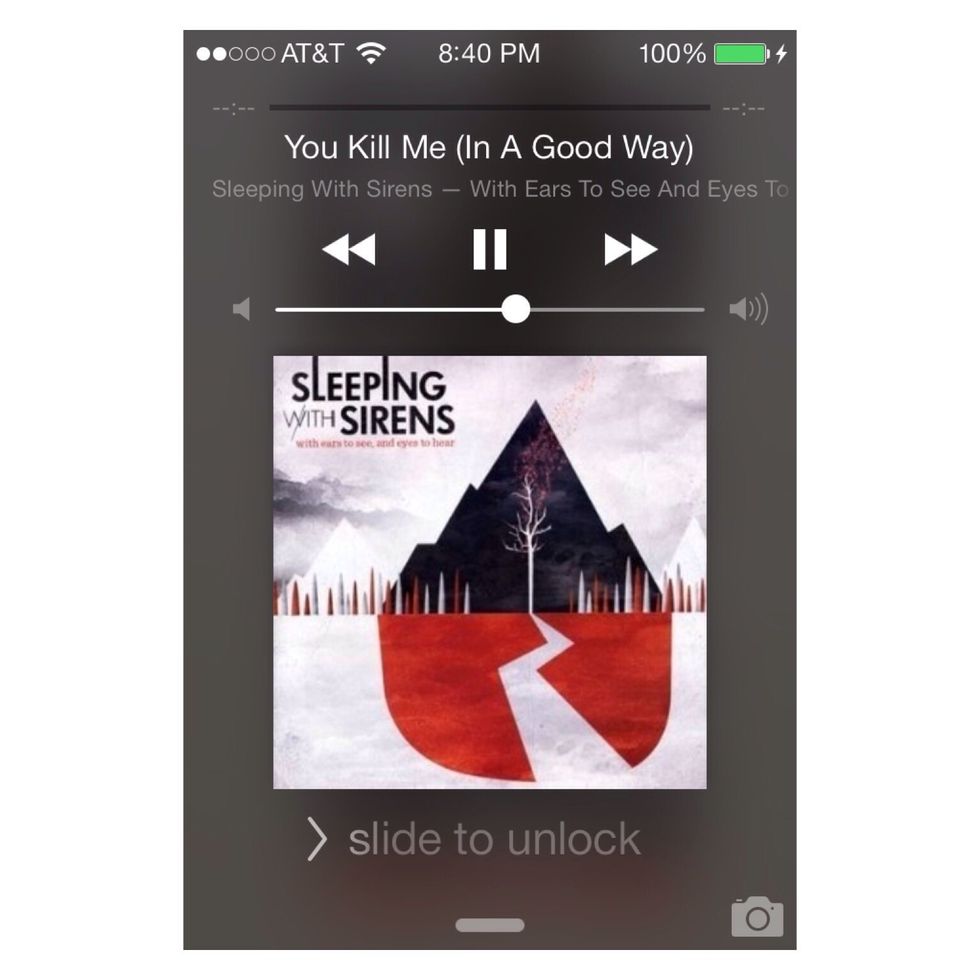 An optional step is to listen to Sleeping With Sirens as you paint these :3...it's a very recommended one though.
Now paint a capital "W" and make a slash mark through the last diagonal line. This is for "With".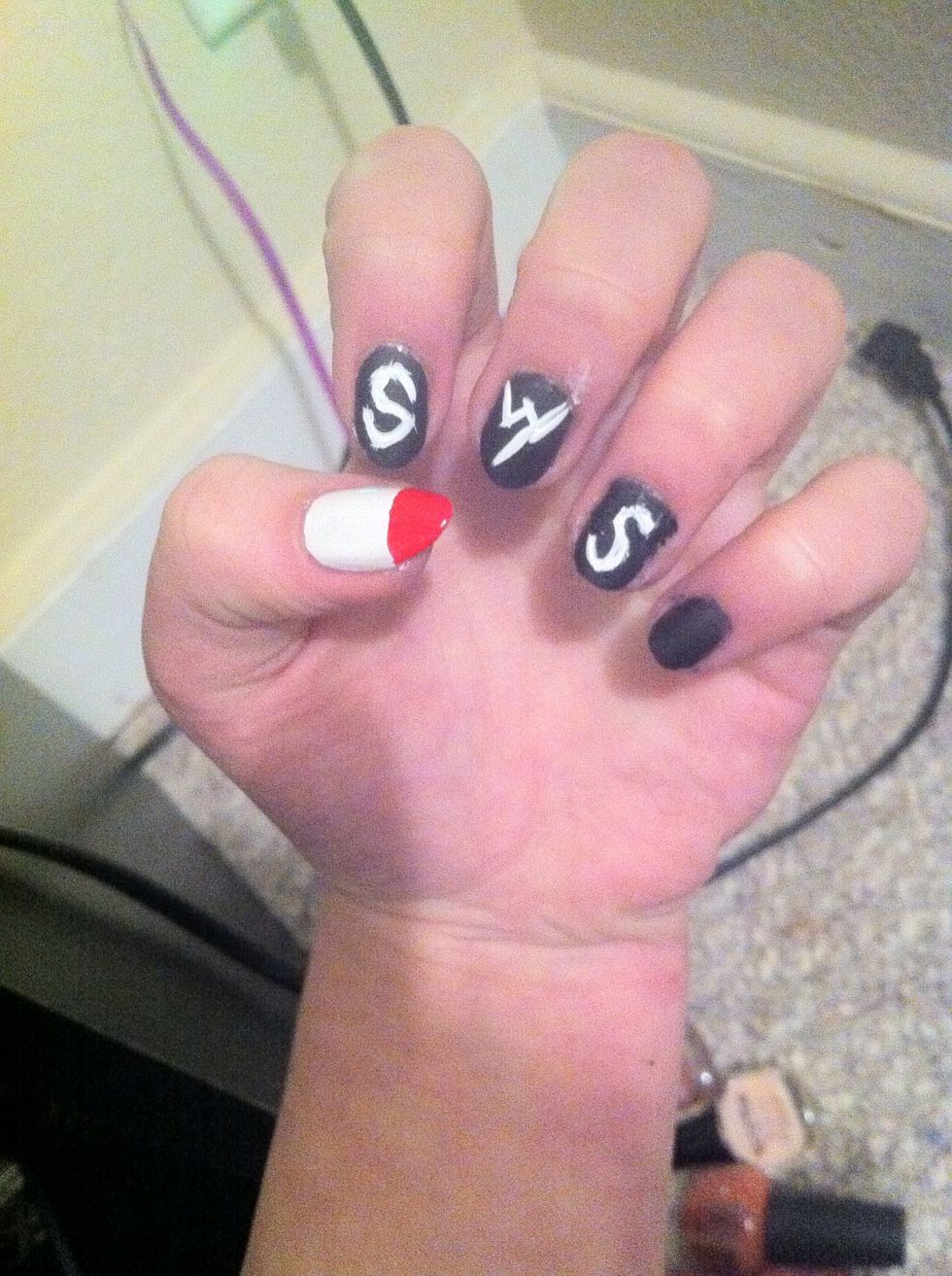 Paint another capital "S",(for Sirens), on your ring finger. Nothing will be painted on your pinky finger...Awh poor pinky ;-;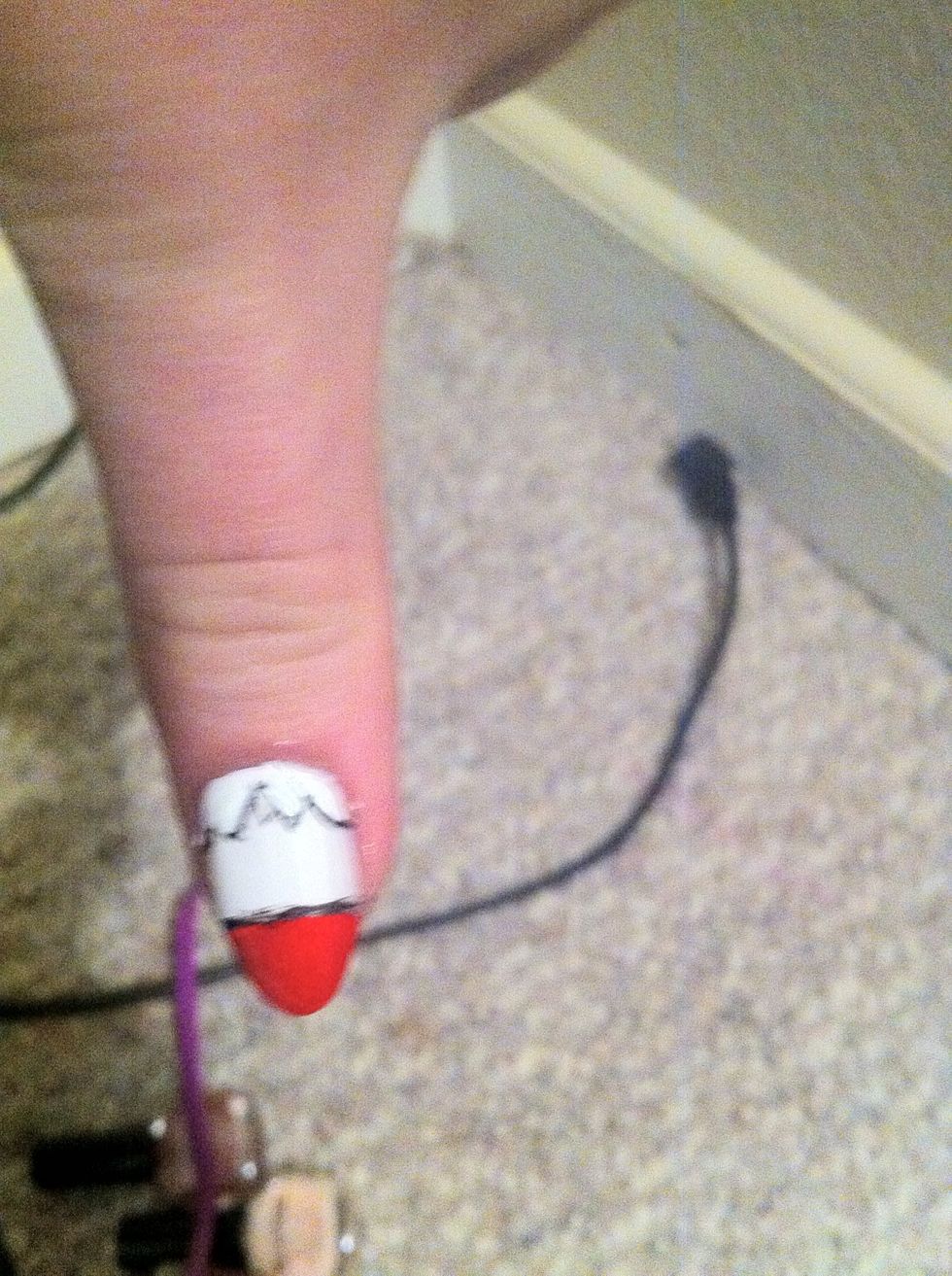 Now paint a black line above the red part of you nail, separating it from the white. Also paint a mountain outline, with three points; two small ones and a big one in the middle.*sorryfortheblurrypic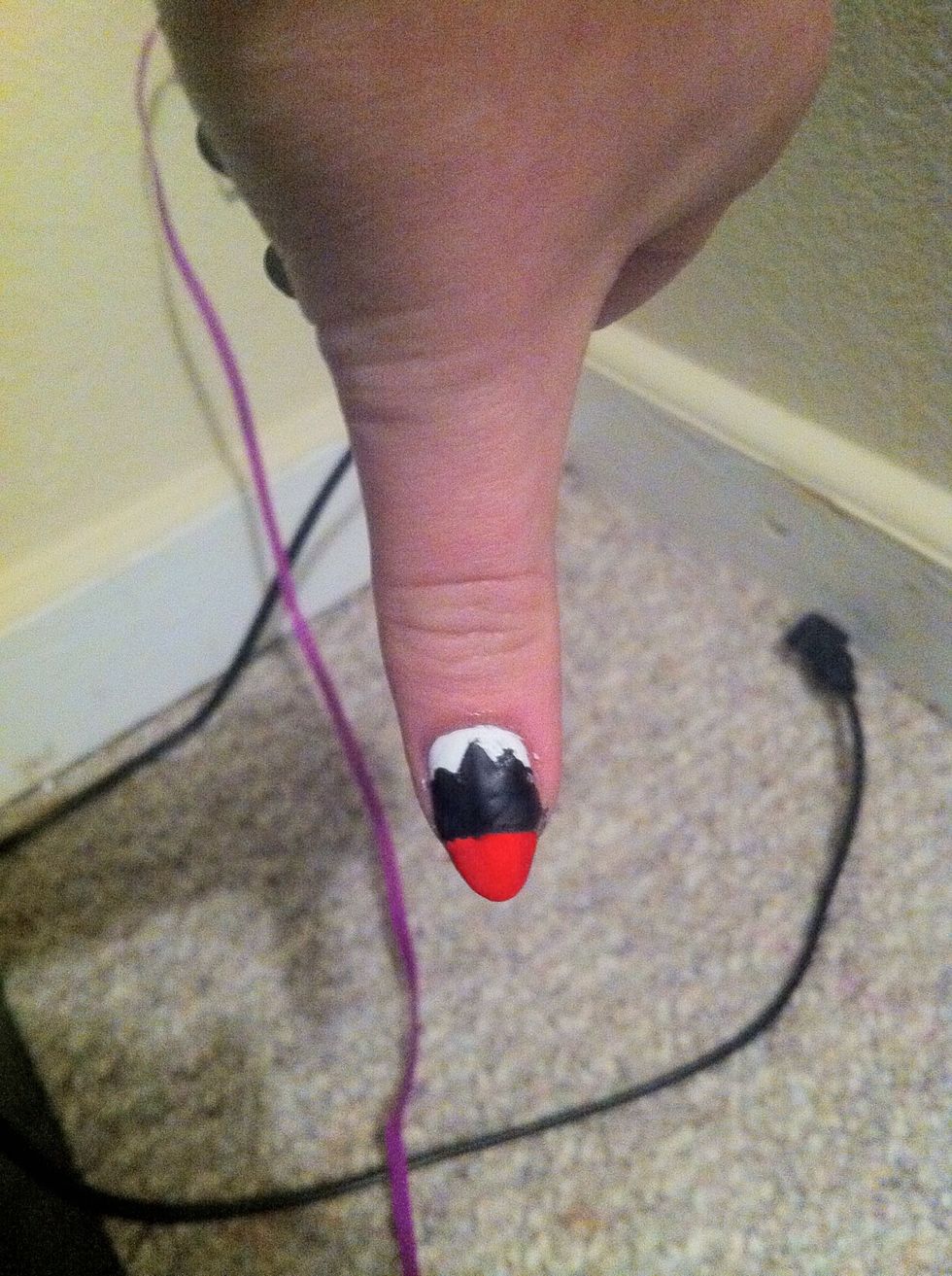 Fill it in black.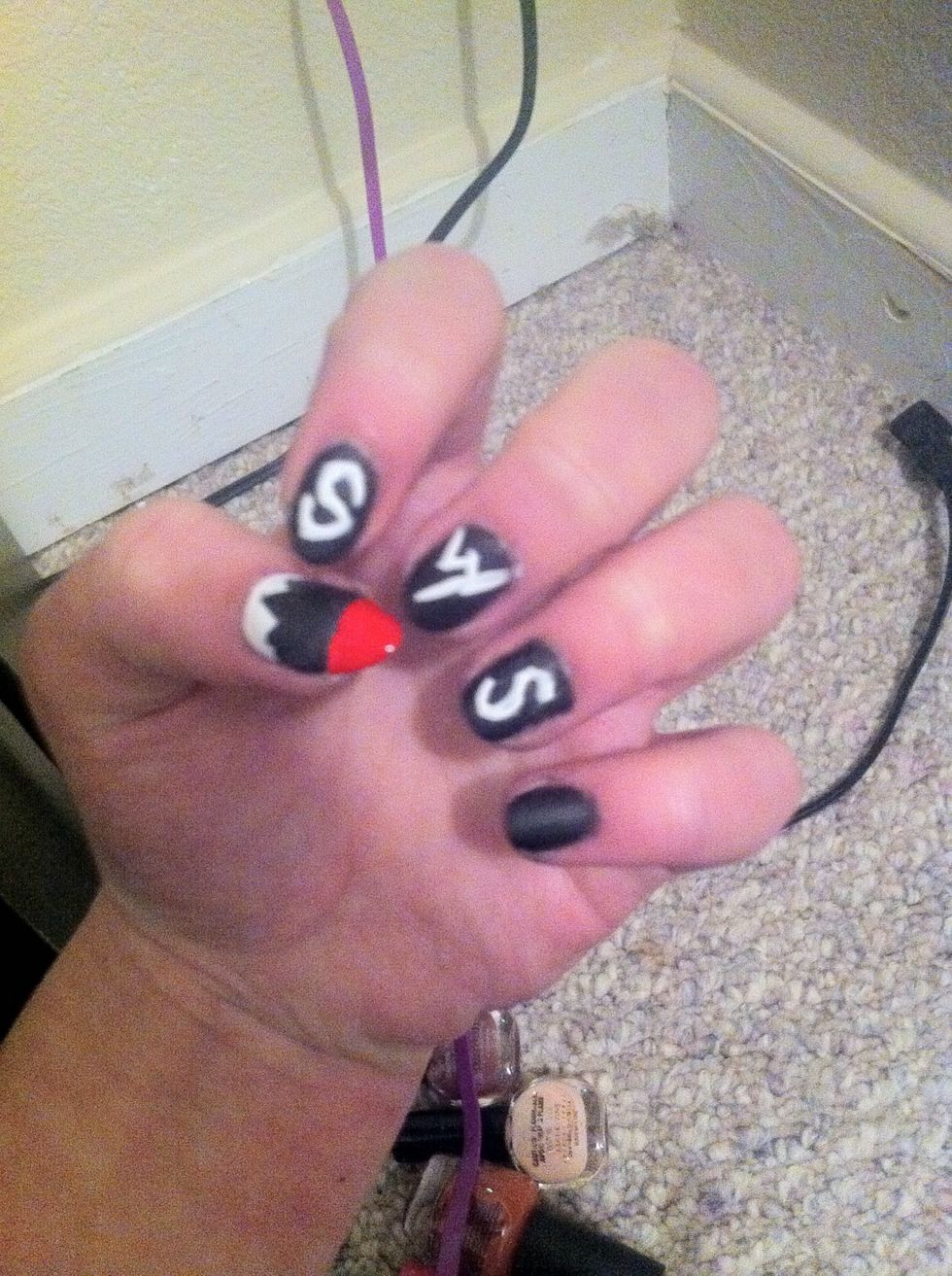 How your nails should look like at this point...almost done.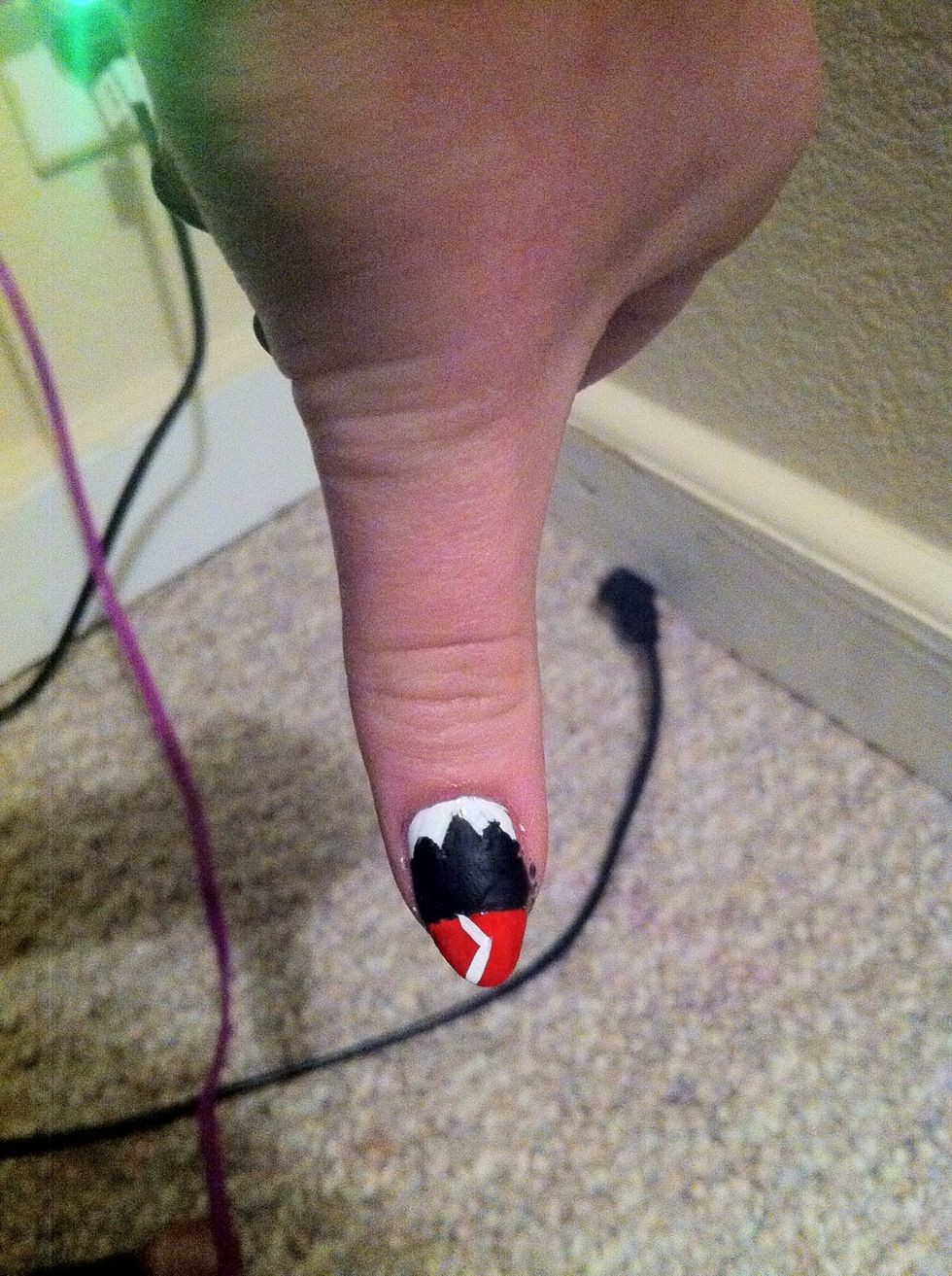 Paint a zig-zag line like this one on the red part white.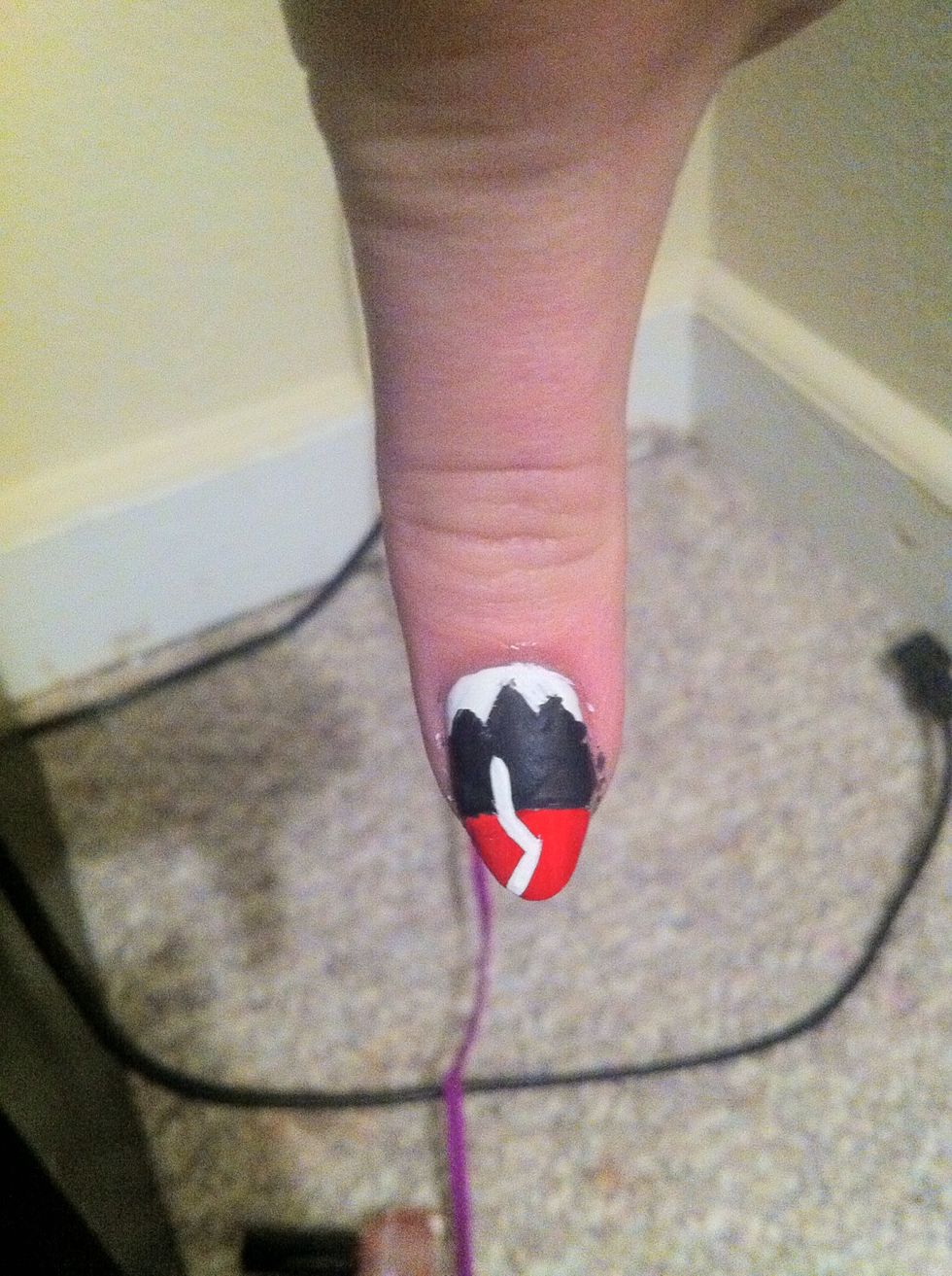 Paint a straight line coming up from that zig-zag line.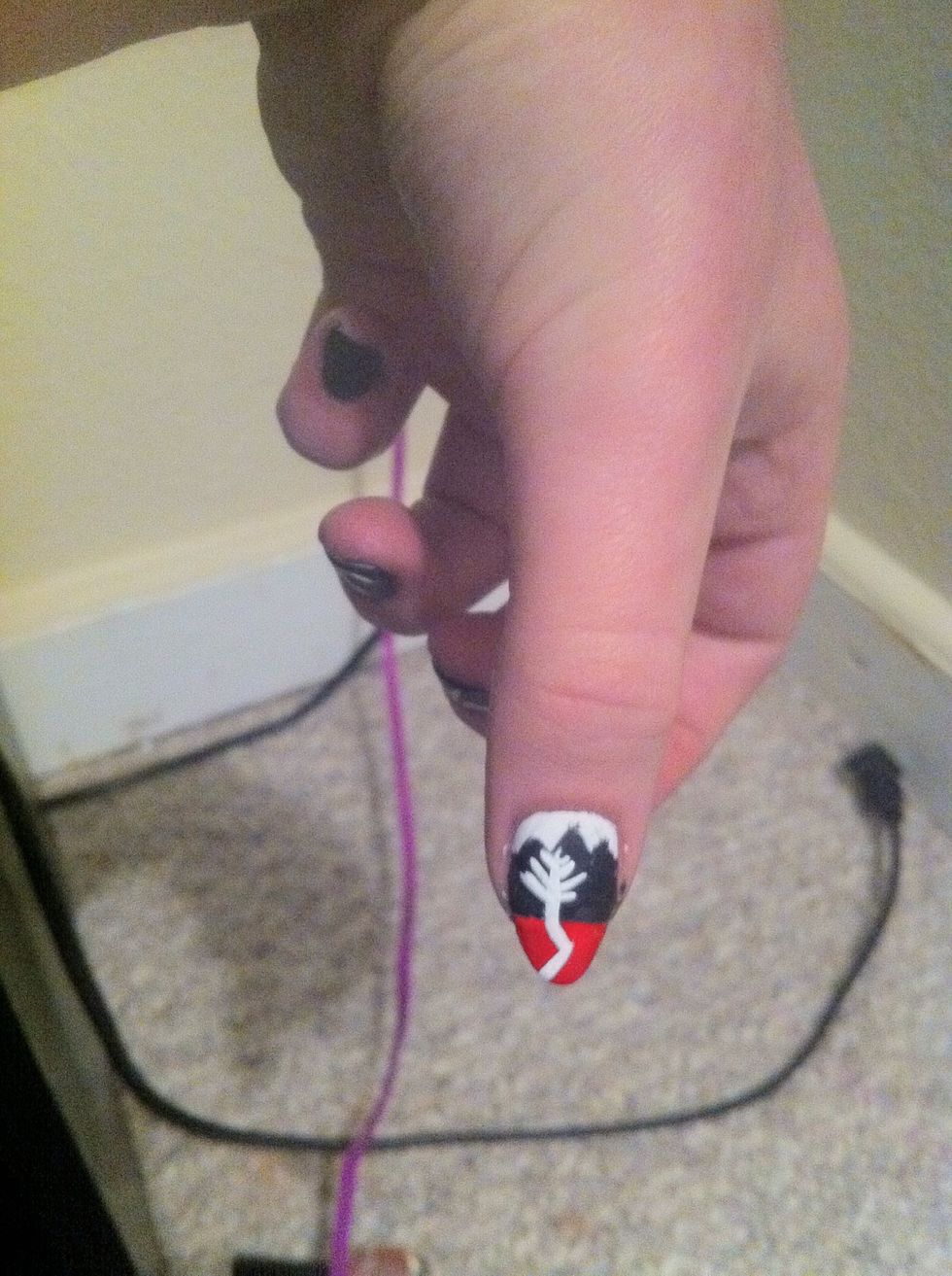 Paint a few branches on each side...I meant to make mine thinner but I was listening to music and wasn't paying attention :P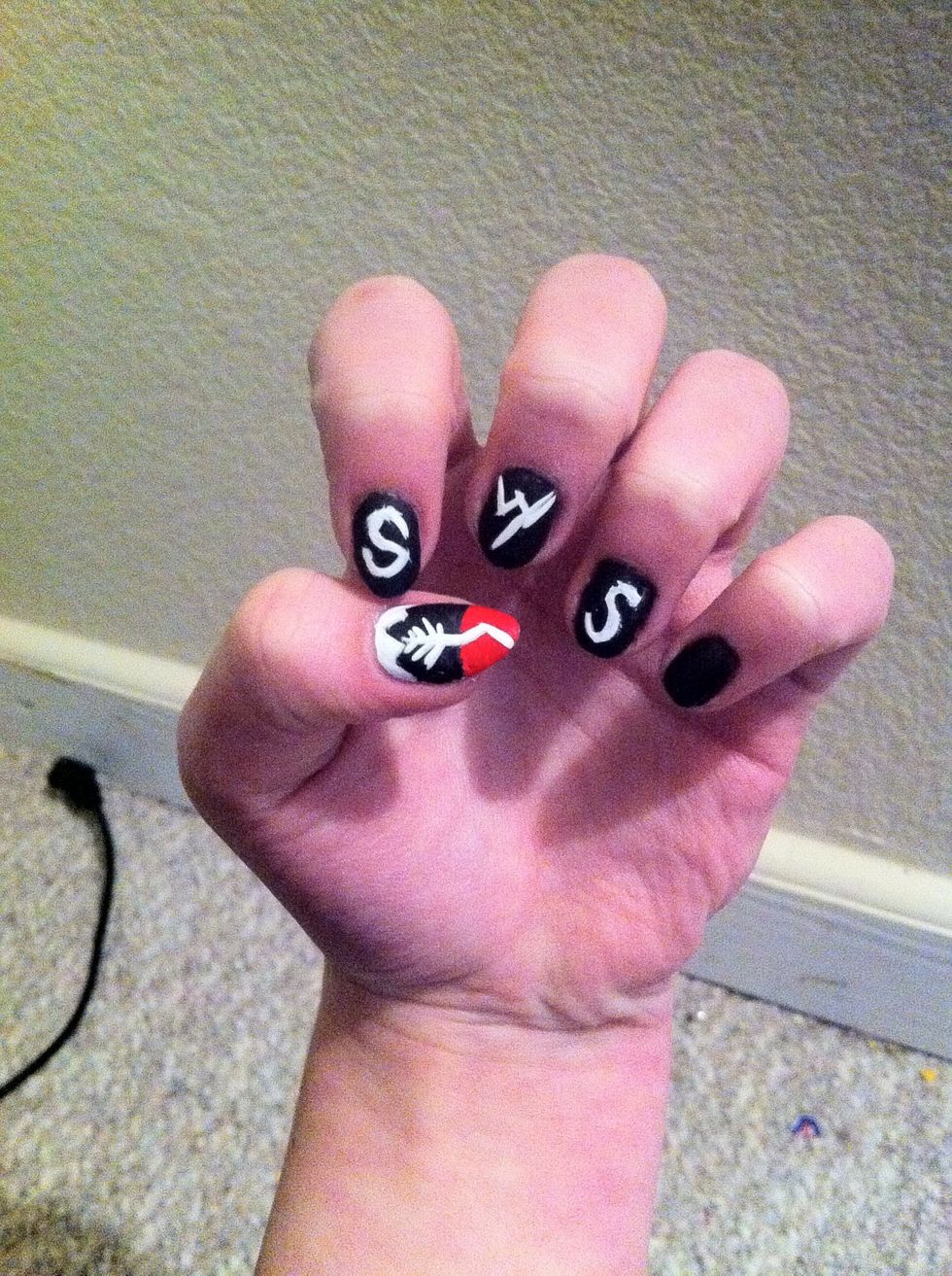 Add a top coat to seal your design and you're done!
This is a better picture of them after I fixed them up a little bit.
Don't forget to like,comment, and follow! Tell me if you did these nails! And share with any Sleeping With Sirens fans you know! ^-^
The creator of this guide has not included tools
Chemical Music Addict
Hullo there! C: My names's Alex and I love baking, music, drawing and nail art! Follow me for ePiC guides :3