Paint Recycled Glass Bottles by Kathy Adams
13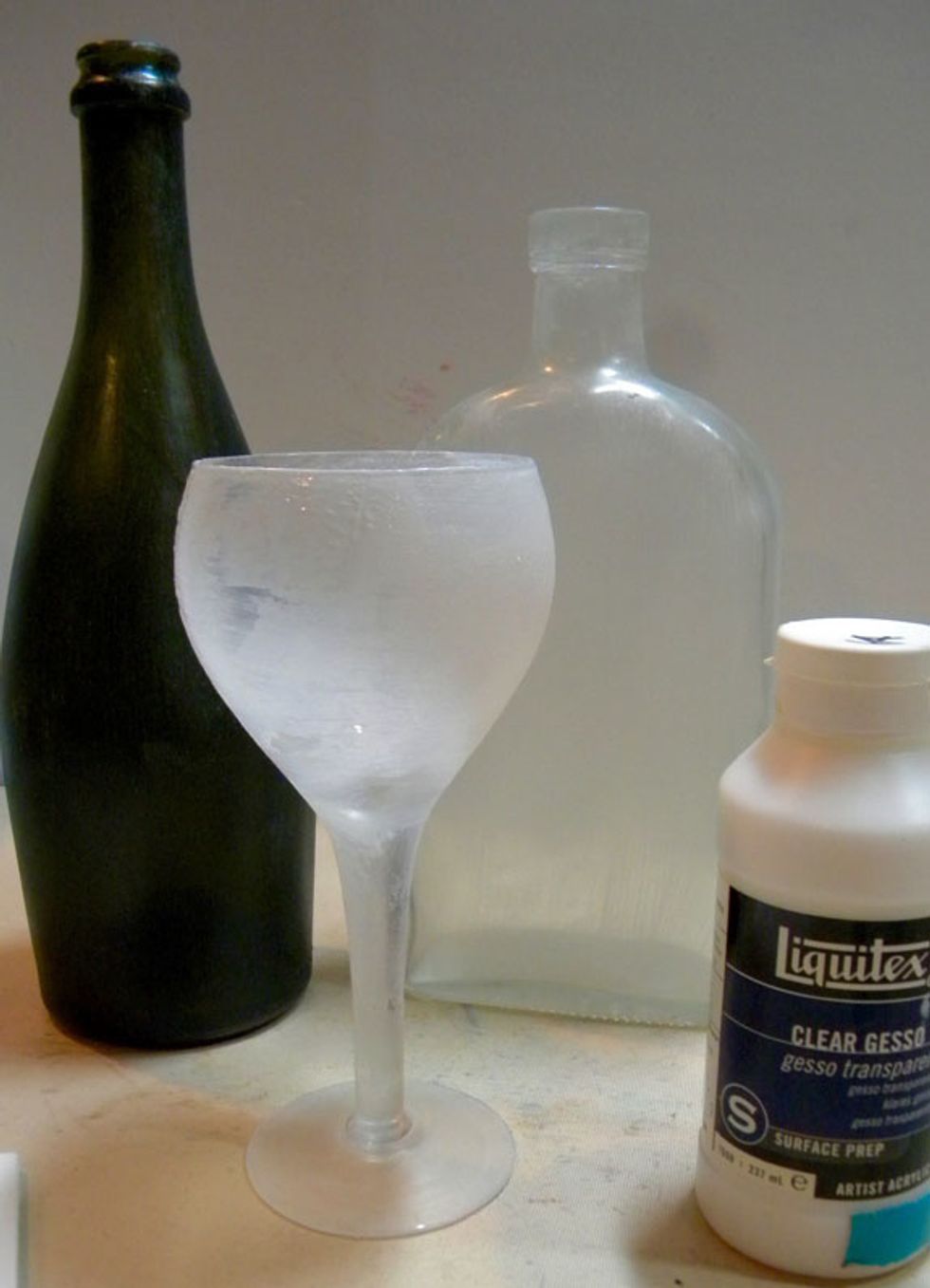 Paint the glass with a coat of clear gesso. This will give the surface tooth so that the paint will stick. Let dry completely, preferably a few hours.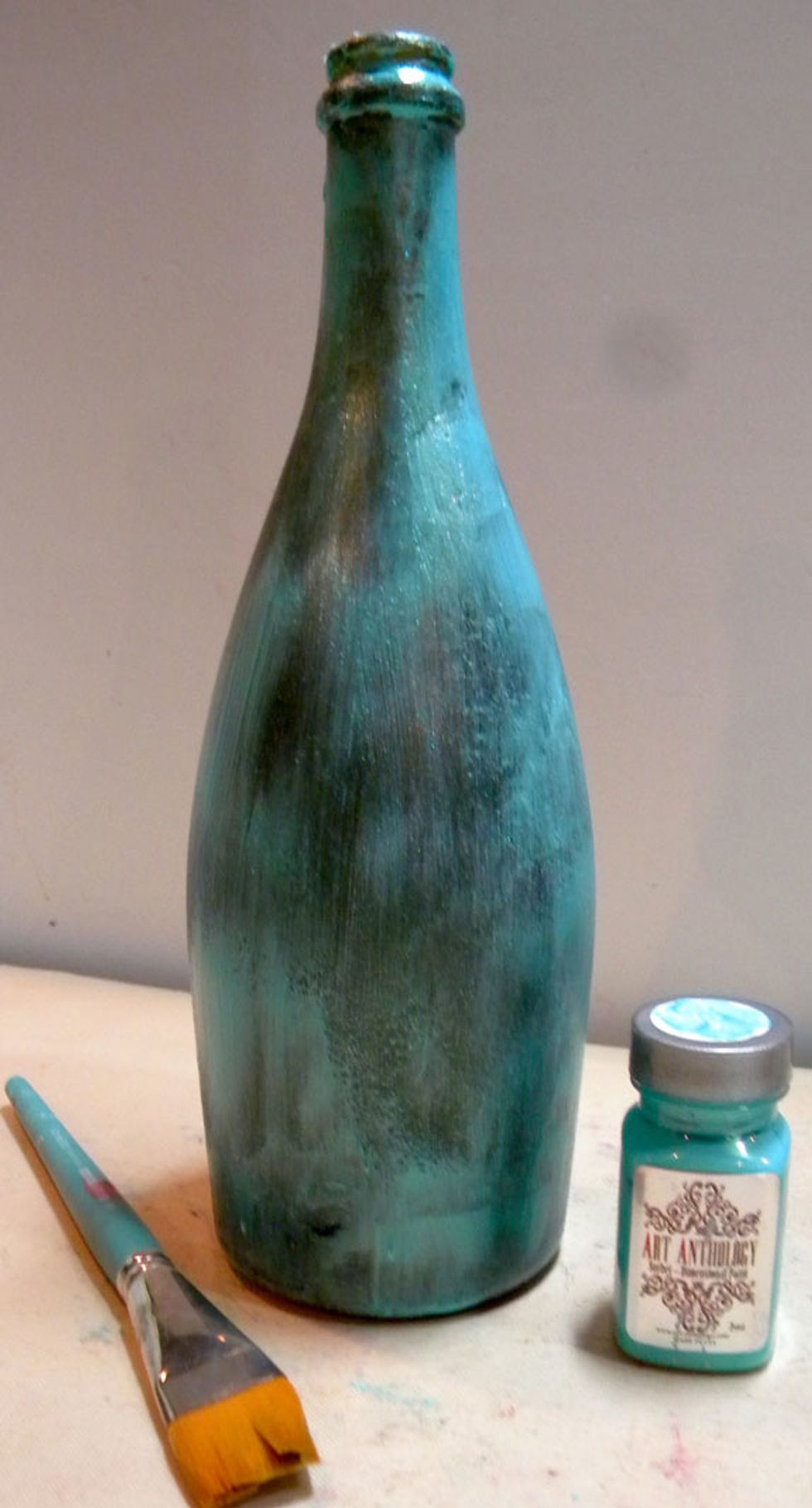 Since this wine bottle is already green, I painted it with Pixie Sorbet, a pretty light turquoise color which will complement the green. Sorbet is transparent and has shimmer. Let dry completely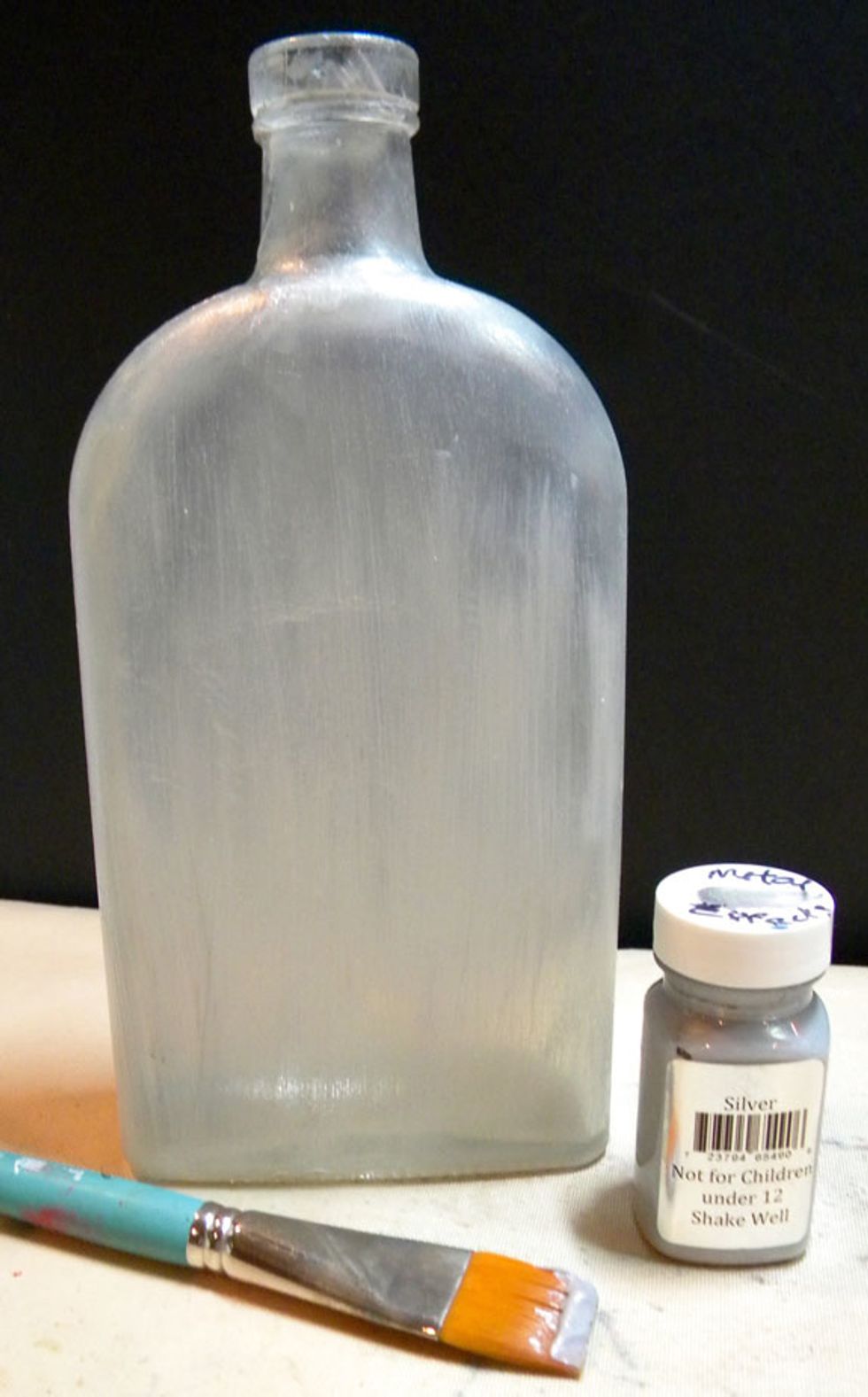 Paint the clear bottle with Art Anthology Silver Metal Effects, which is also transparent and gives this bottle a beautiful silver sheen.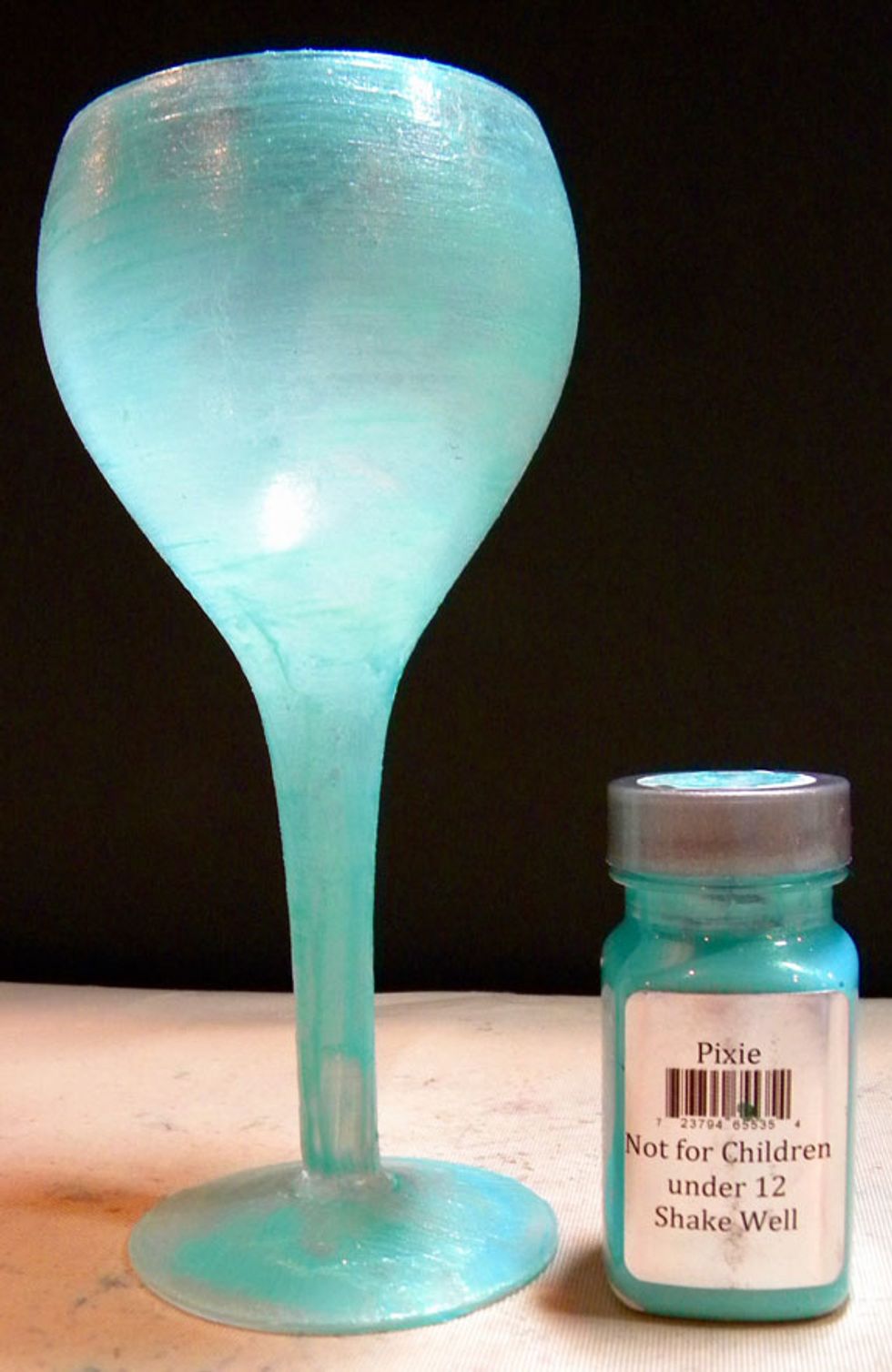 Paint the wine glass with Pixie Sorbet. This will complement the two other bottles without being the exact same color as the green wine bottle.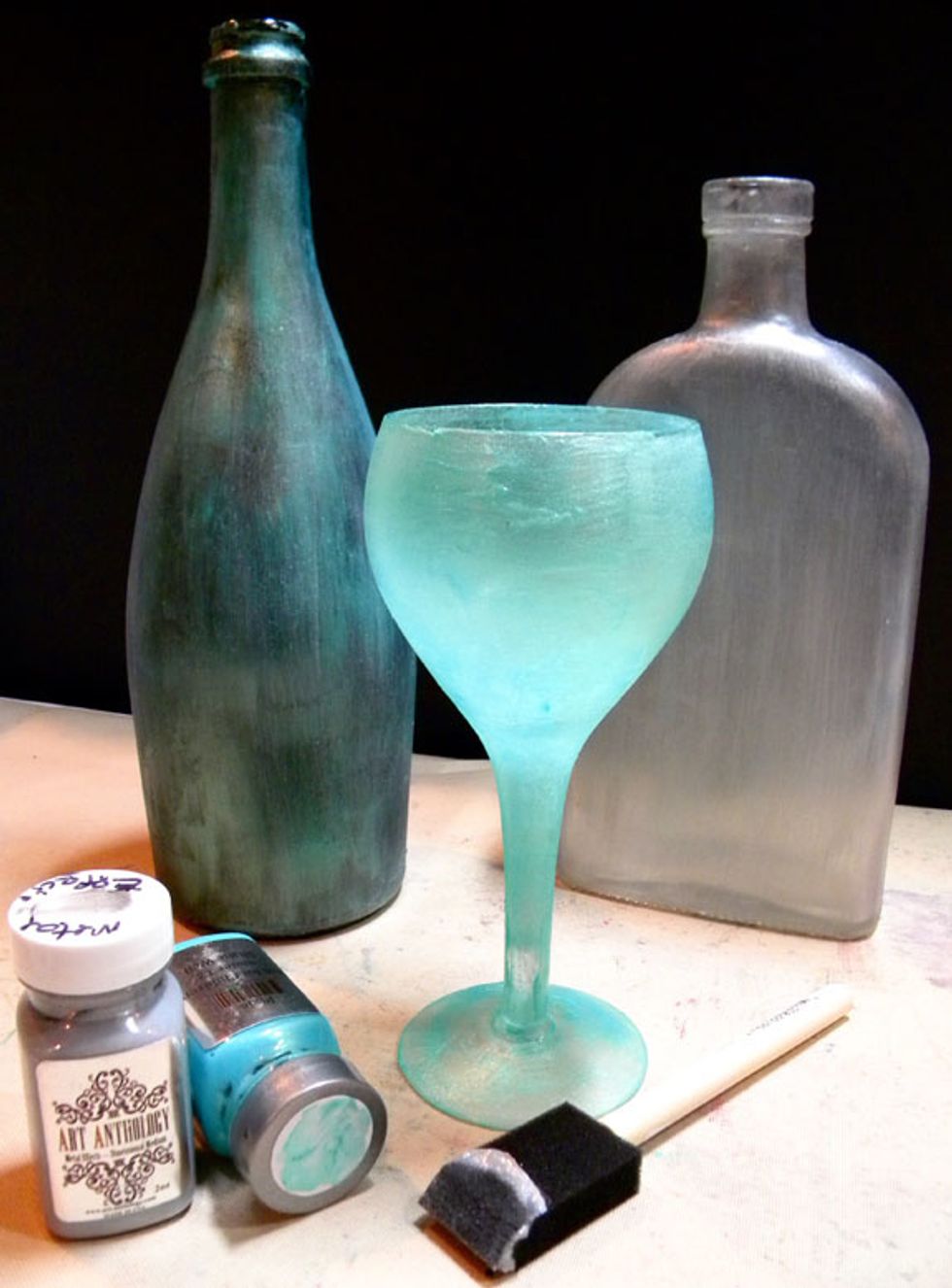 I applied another coat of paint to all three using a foam brush. This will avoid brush strokes and give a smoother finish.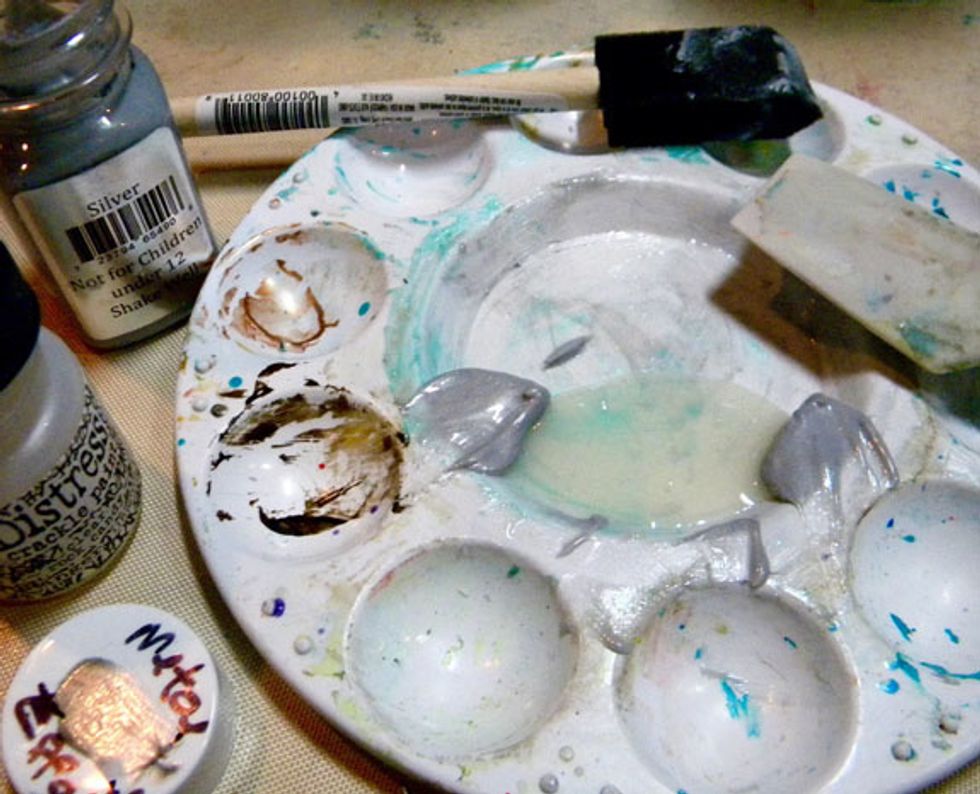 I could have stopped there. But I wanted to see if I could create crackle area on the glass. I mixed Silver Metal Effects with Distress Crackle Paint in Rock Candy, which is clear.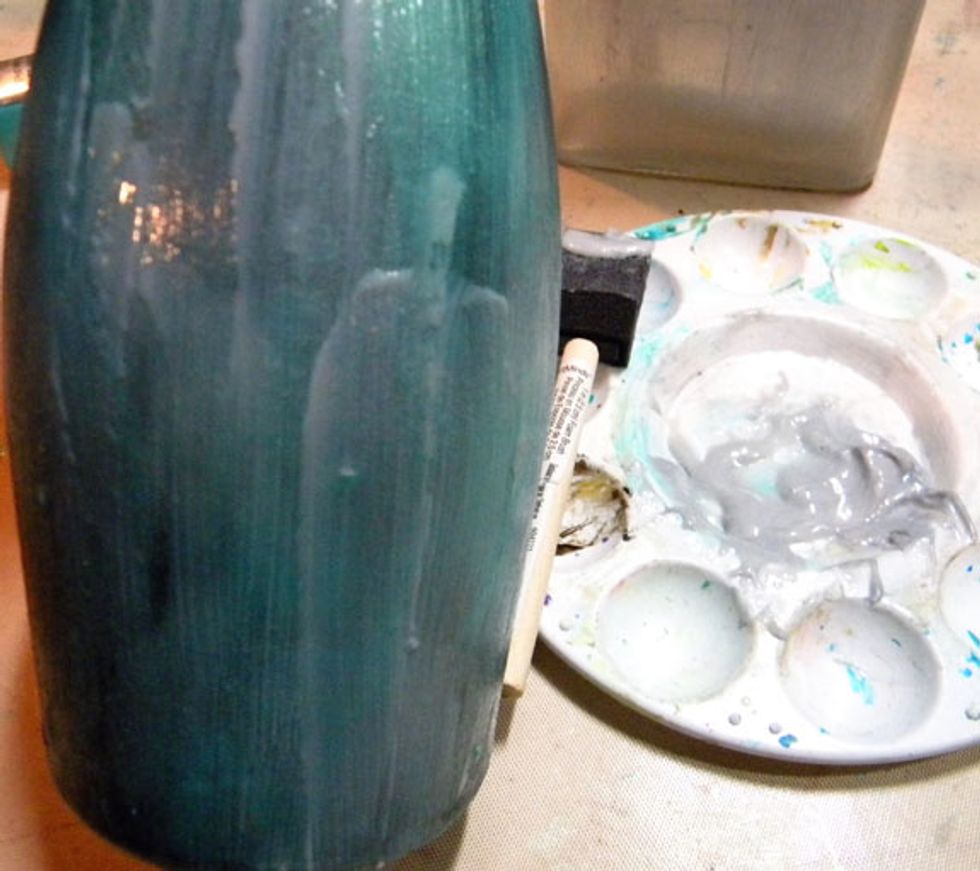 Using a foam brush, I painted a thick coat in some areas and thinner in others and let dry completely.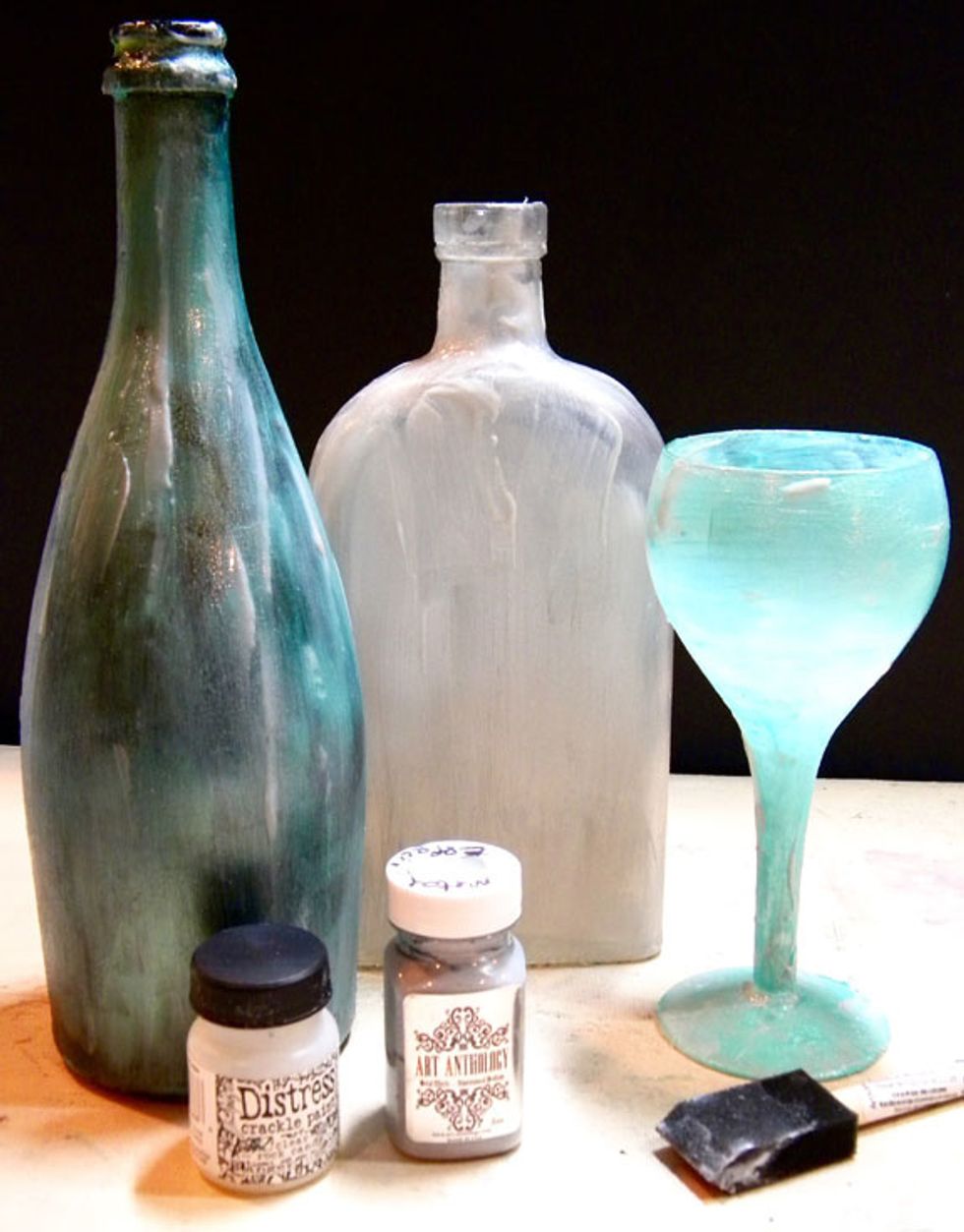 By varying the thickness of the crackle mixture it should result in fine cracks where I painted it thinner and larger ones in the thicker areas.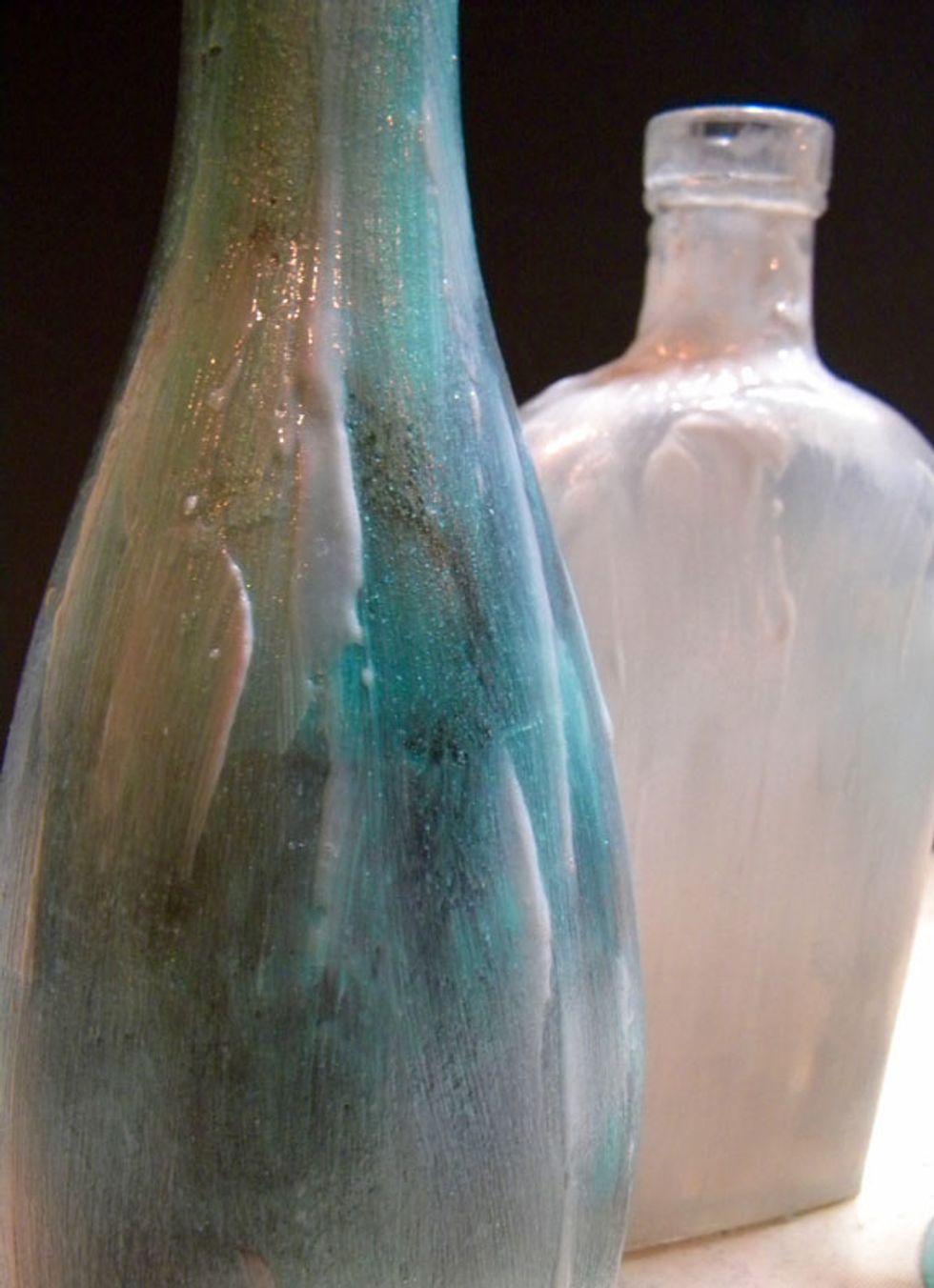 Here is how it looks while still wet.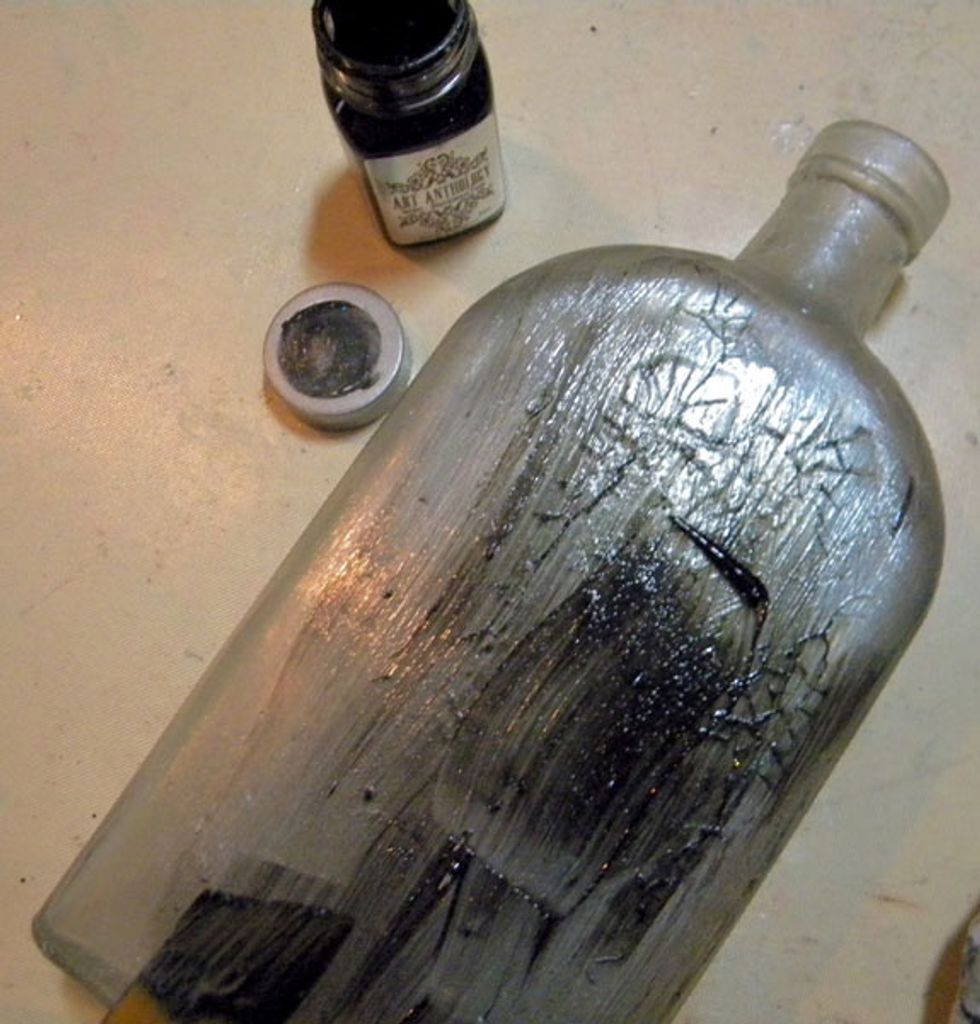 The cracks are not visible until darker paint is added. Paint Black Leather Jacket onto the silver bottle and let sit for a few minutes so it seeps down into the cracks.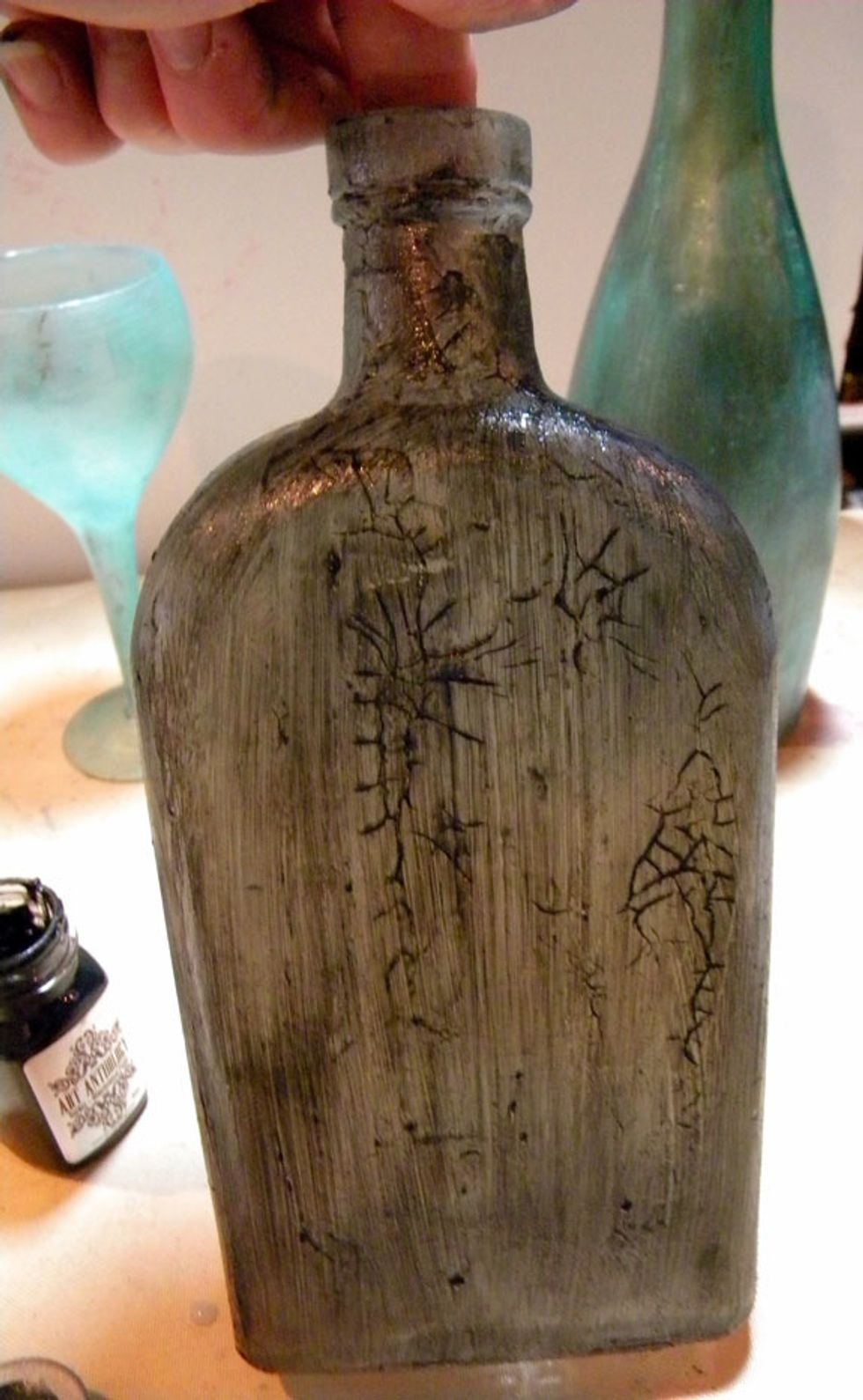 See how a darker color brings out the crackle? Don't let it dry though......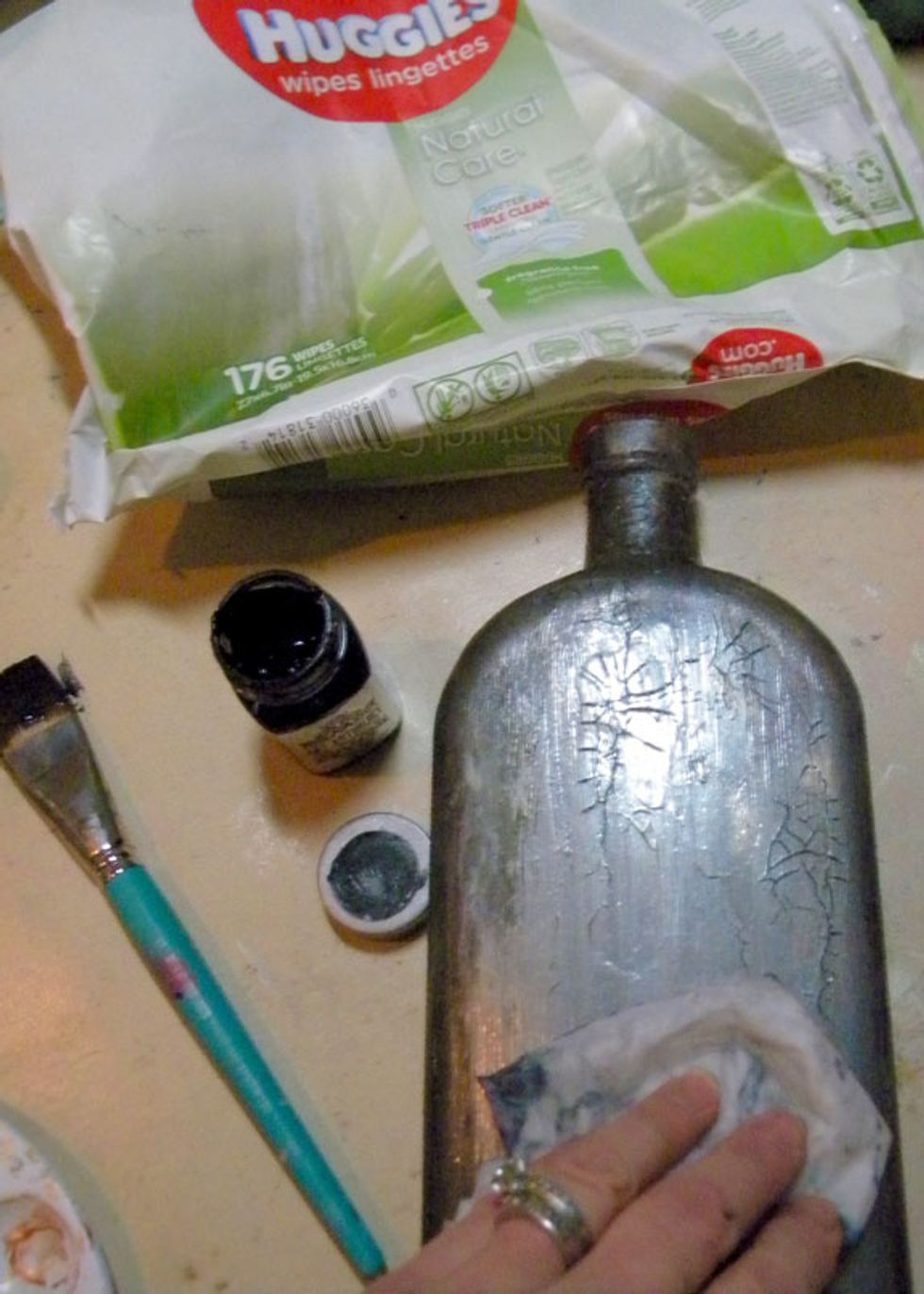 Wipe excess paint off with a baby wipe. Repeat if necessary.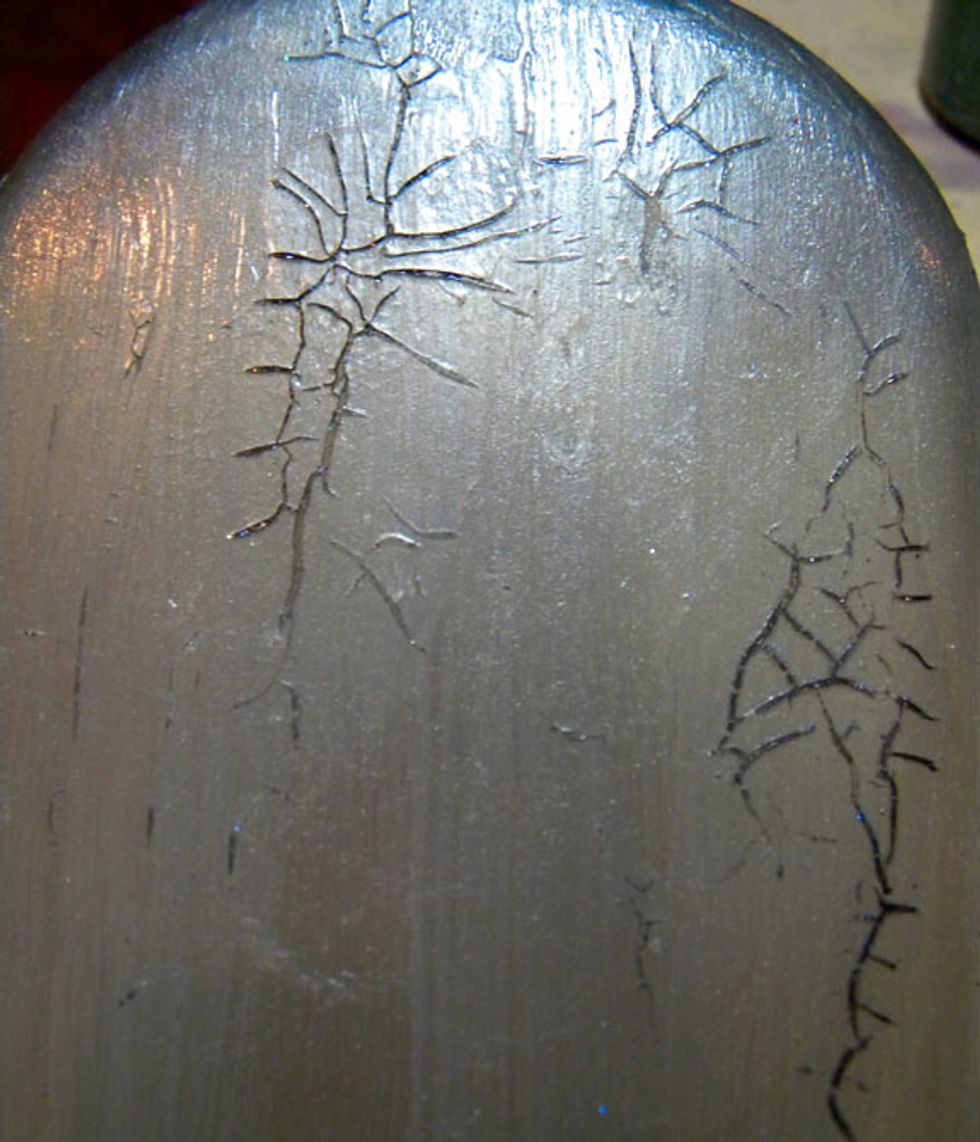 Here is a closeup of the results. Aren't those cracks cool! I am wondering why I did not get many fine cracks, though. From my experience, crackle paint can be a bit temperamental.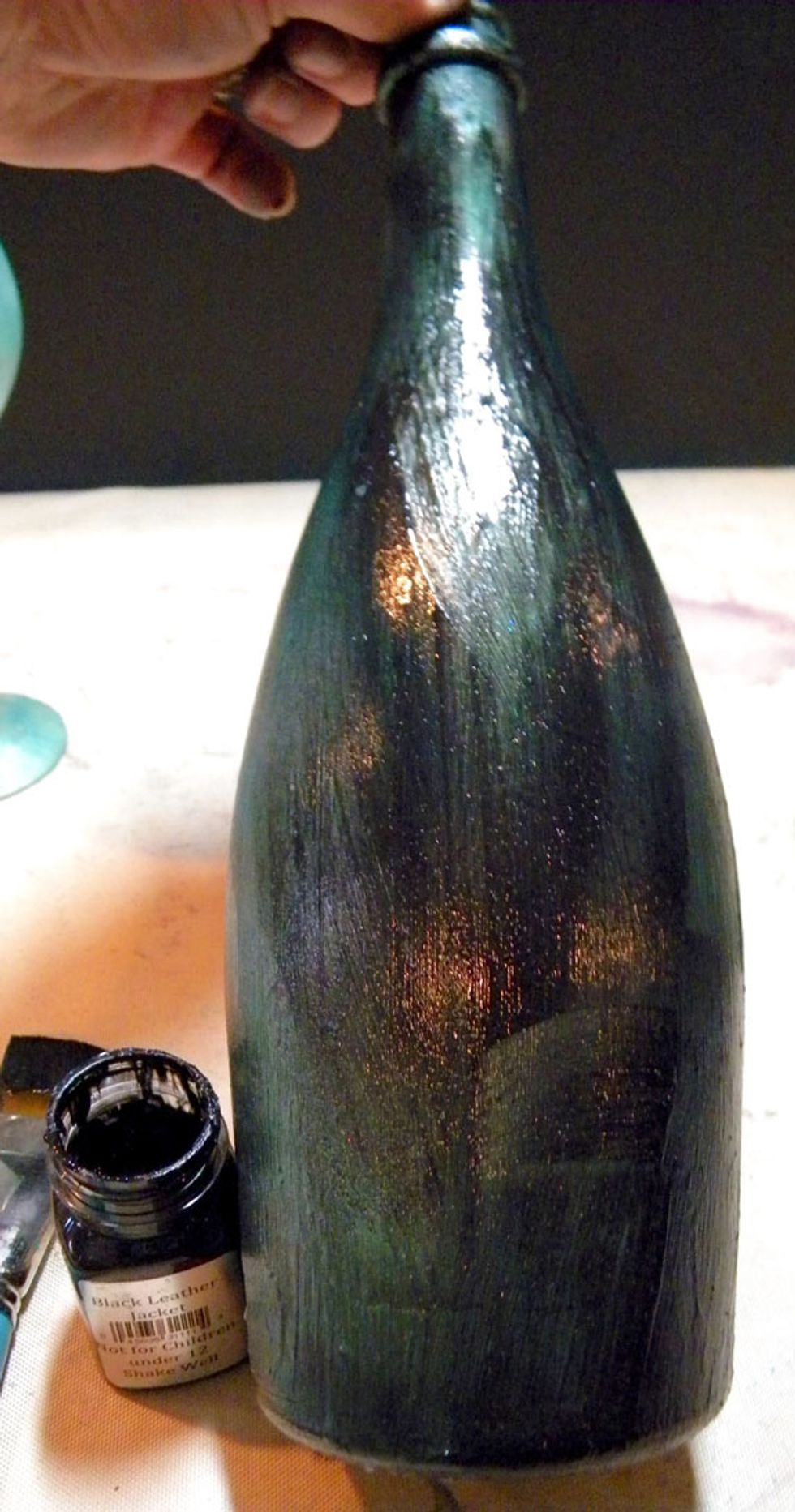 I painted the wine bottle and glass with Black Leather Jacket and wiped it off with a baby wipe.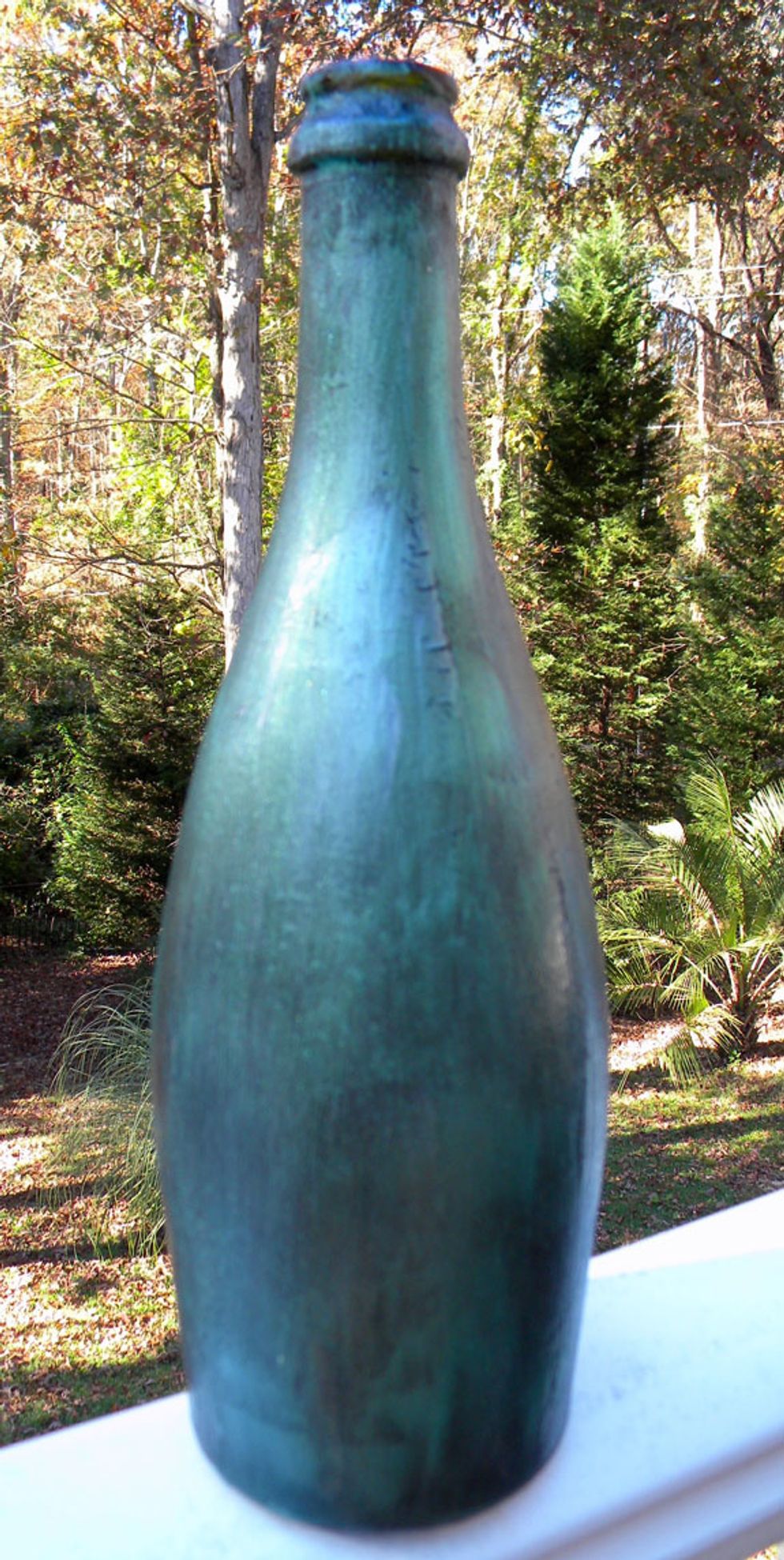 I got less cracks with the bottle and the glass, possibly due to the curved nature of the surface. The really thickly painted areas were the most successful.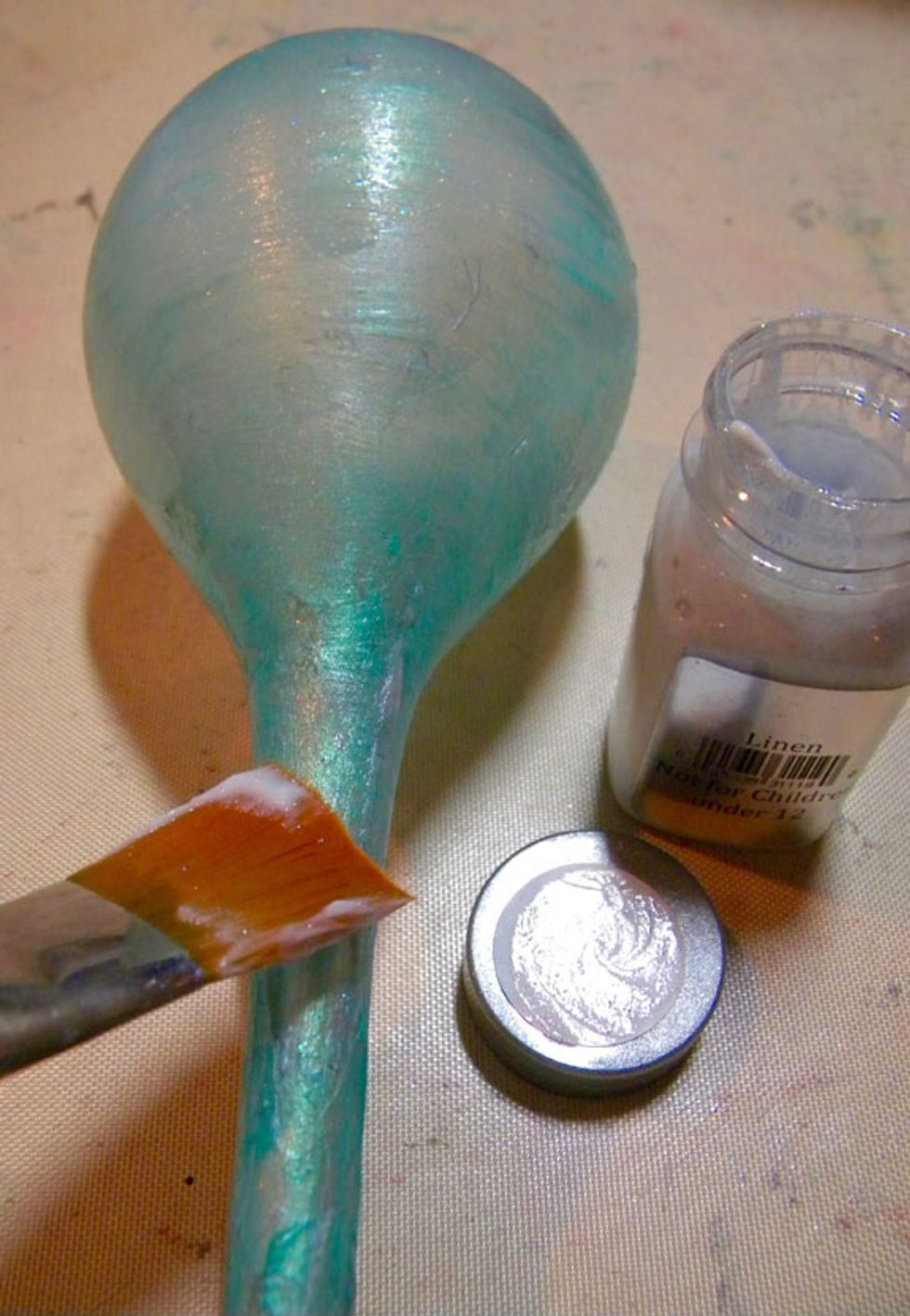 I thought about adding glitter, but didn't want the mess. Many of Art Anthology paints have glitter in them. I chose Linen Sorbet, which has a silver glitter in the paint, and painted all three.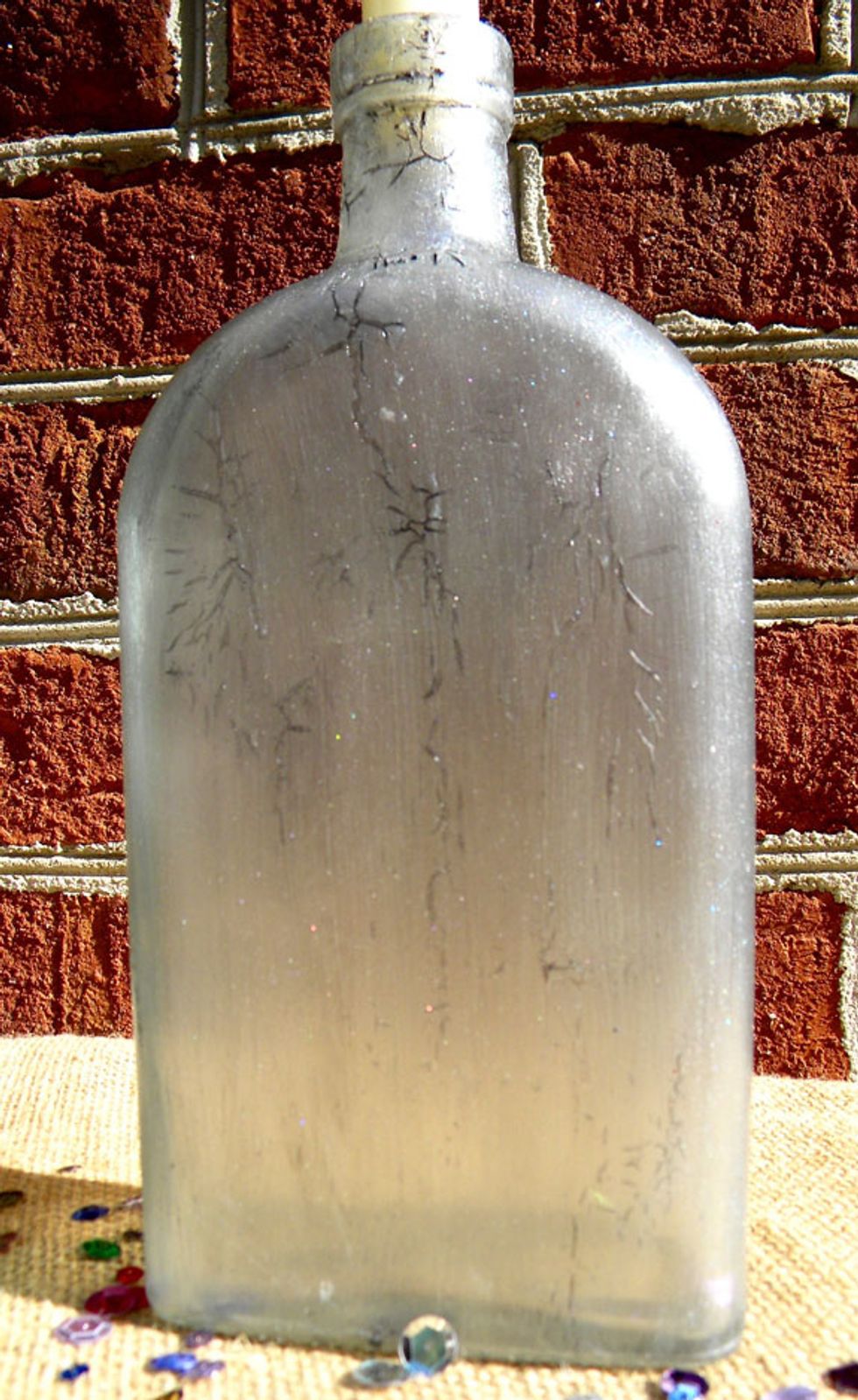 Here is the finished clear bottle.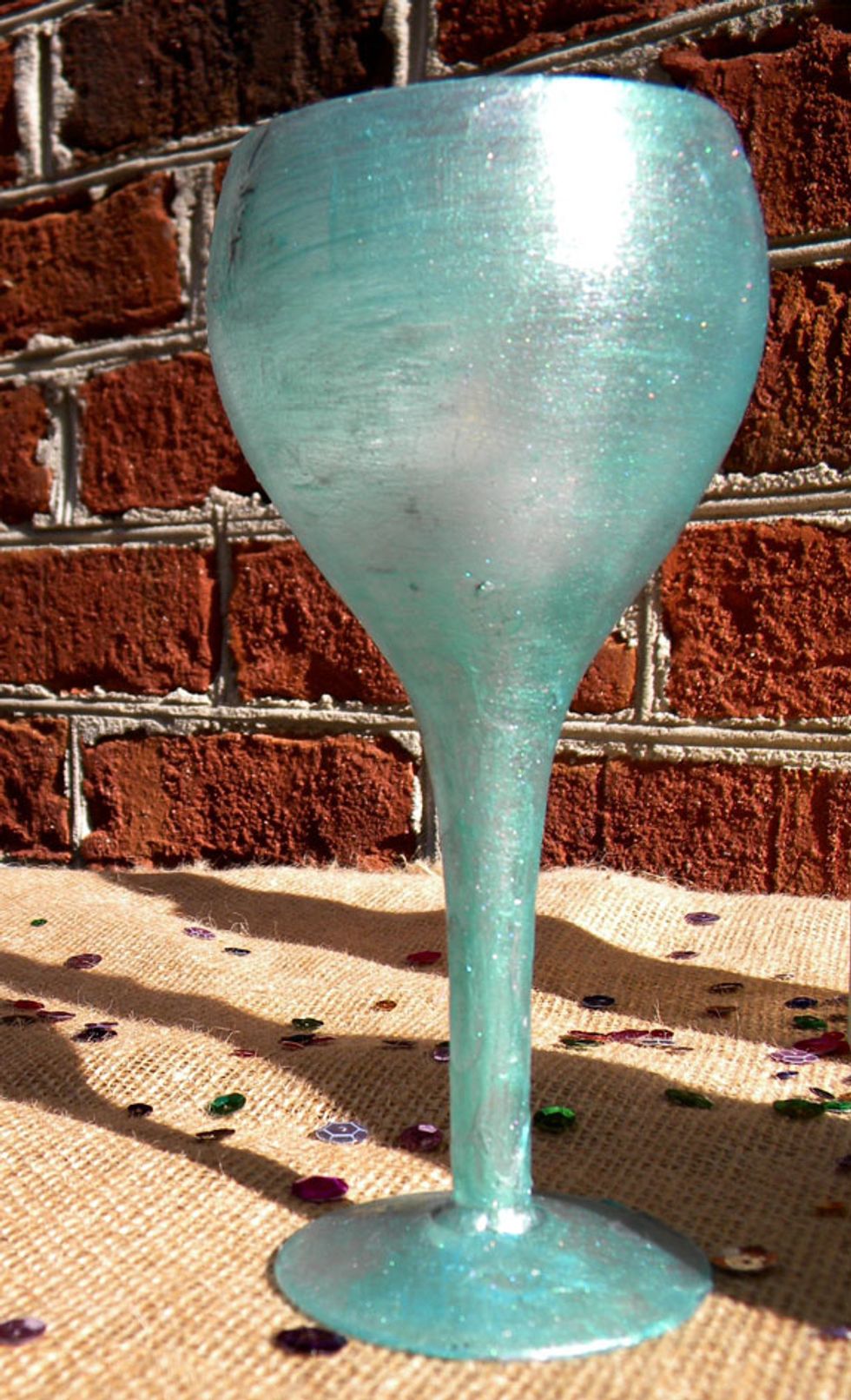 I added a votive candle to the inside of the wine glass and the light illuminates all of the layers beautifully.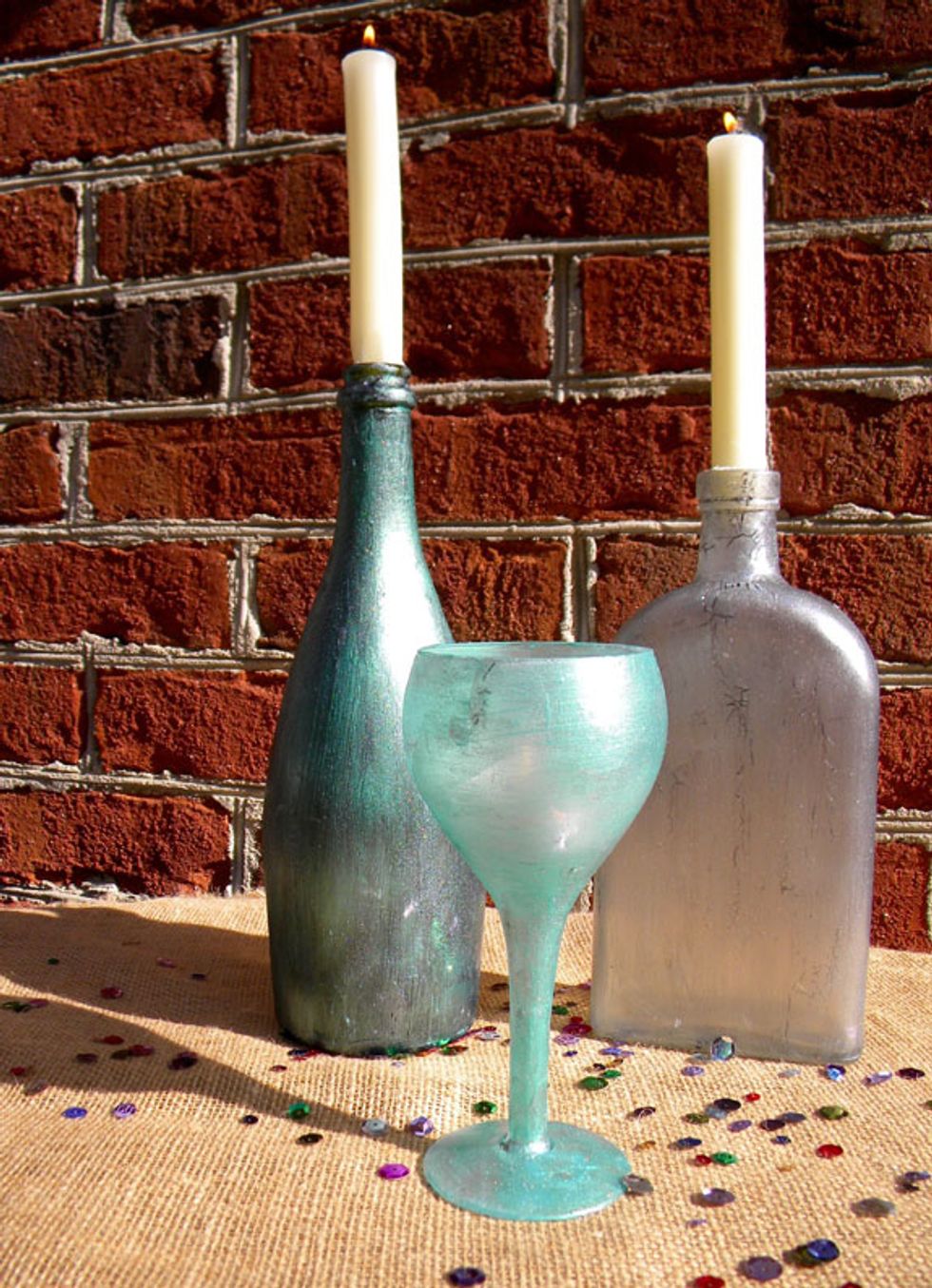 I have a custom-made centerpiece for my holiday table using two bottles I'd have thrown out and a cheap wine glass! With all of the colors that Art Anthology has, the possibilities are endless!!
Art Anthology Silver Metal Effects
Art Anthology Pixie Sorbet
Art Anthology Linen Sorbet
Art Anthology Black Leather Jacket Sorbet
Art Anthology
Art Anthology is a manufacturer of dimensional mediums.\n\nCome chat with us in our Facebook Group: Art Anthology Adventures in Art