Give your car a nice scrub down, but don't wax it!!
Spend time measuring out and taping lines on your car. This is a very important step so make it count. If I were you, ask a friend to help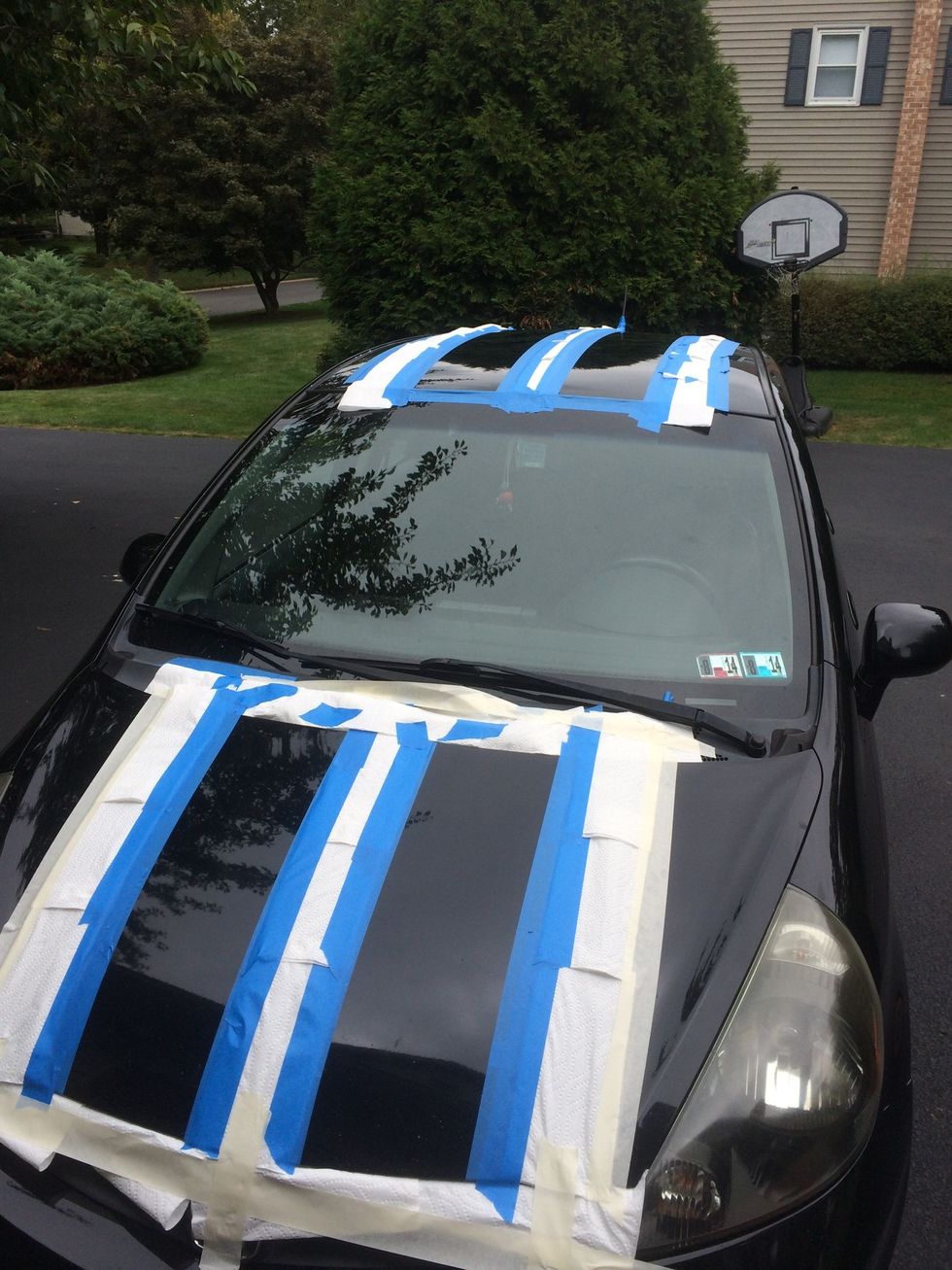 Depending on how experienced you are with a spray can, cover up spots around the lines with paper or paper towels including windows, lights, etc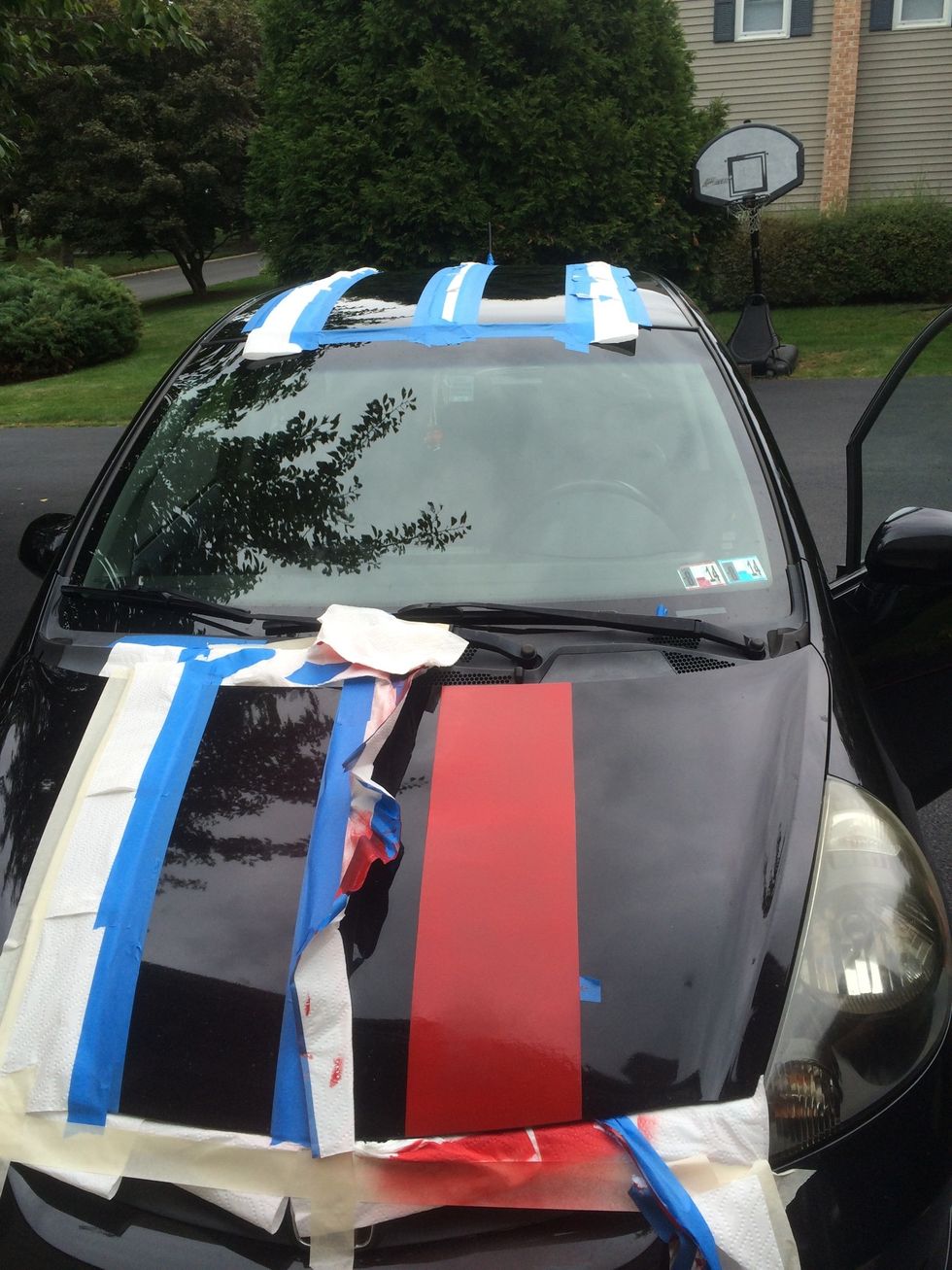 Spray the plasti dip evenly on the car continuously spraying until it builds up and gets really dark. Before it dries, peel the tape off slowly!!!
Repeat for each stipe
Plasti dip spray can
Blue masking tape
Paper/paper towels
Ruler
Sharpie