I'm going to be doing a lot of prom nail designs. Here my first simple design :)
12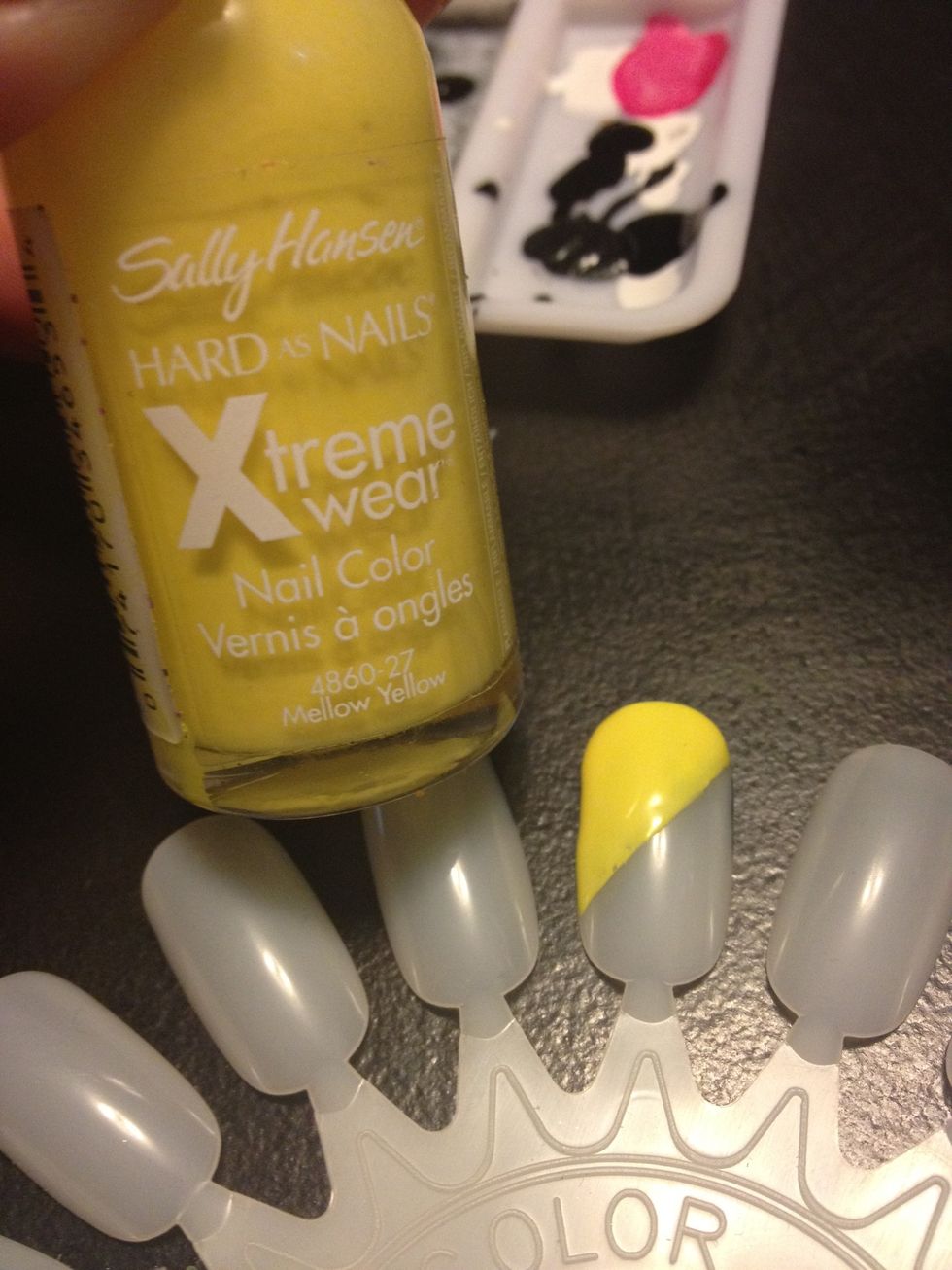 I started with yellow. You can choose what ever color you like :)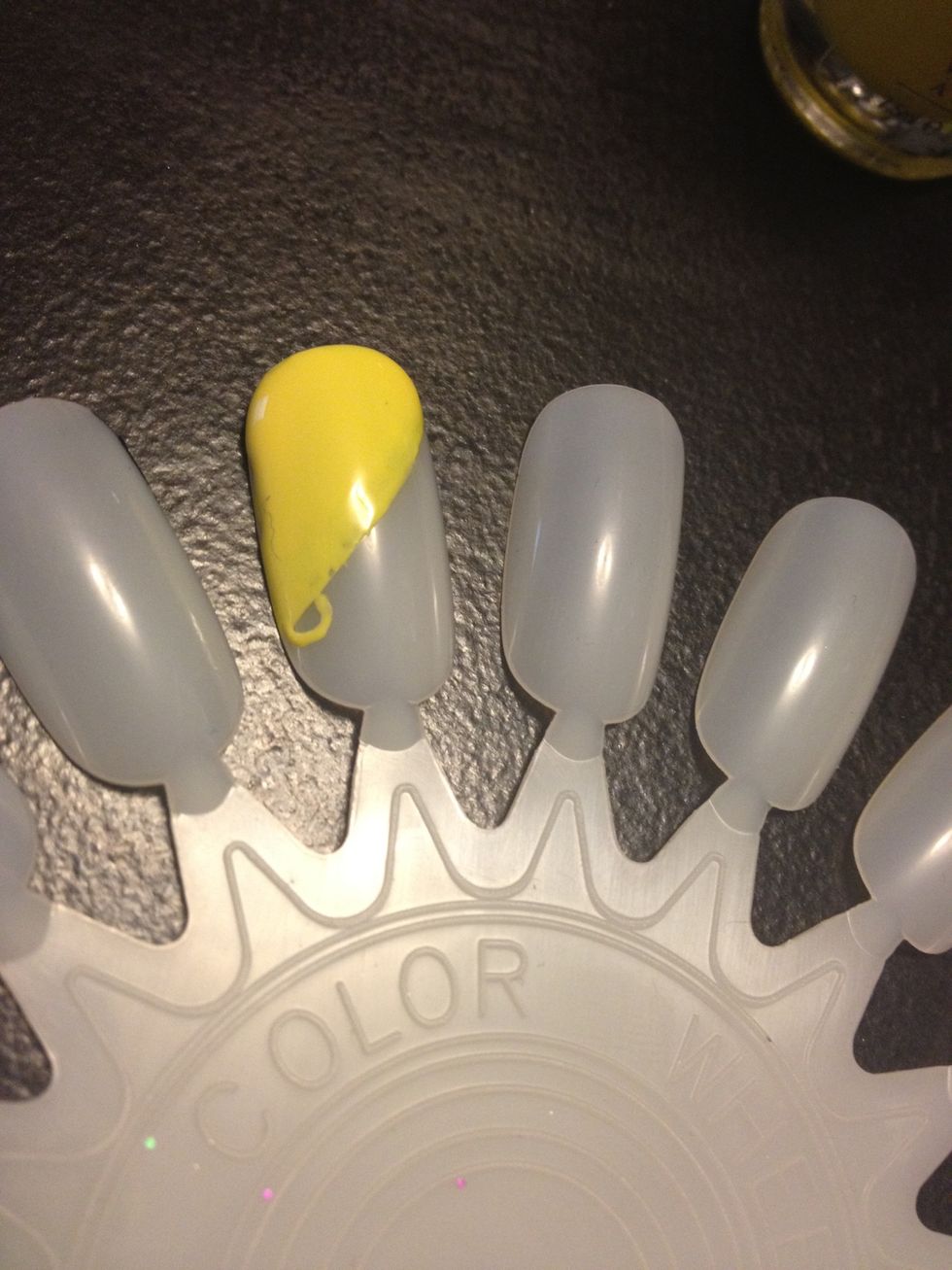 Using a tooth pick, make a small half a circle on the edge of your diagonal tip.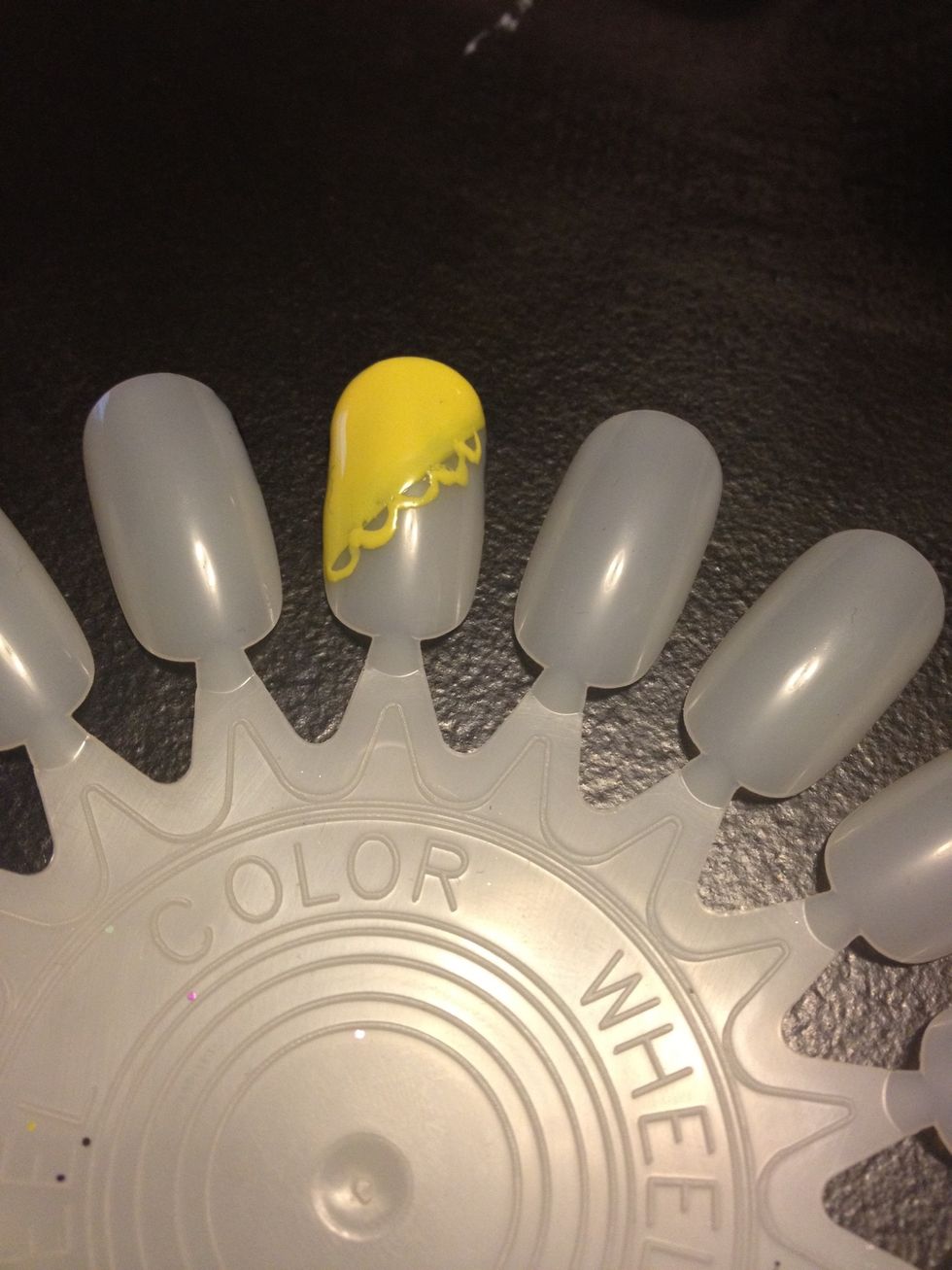 Proceed with the process until you reach the end. Mistakes will be made, but those can be fixed with a nail polish corrector, or do what I did and dip a clean toothpick into polish remover :)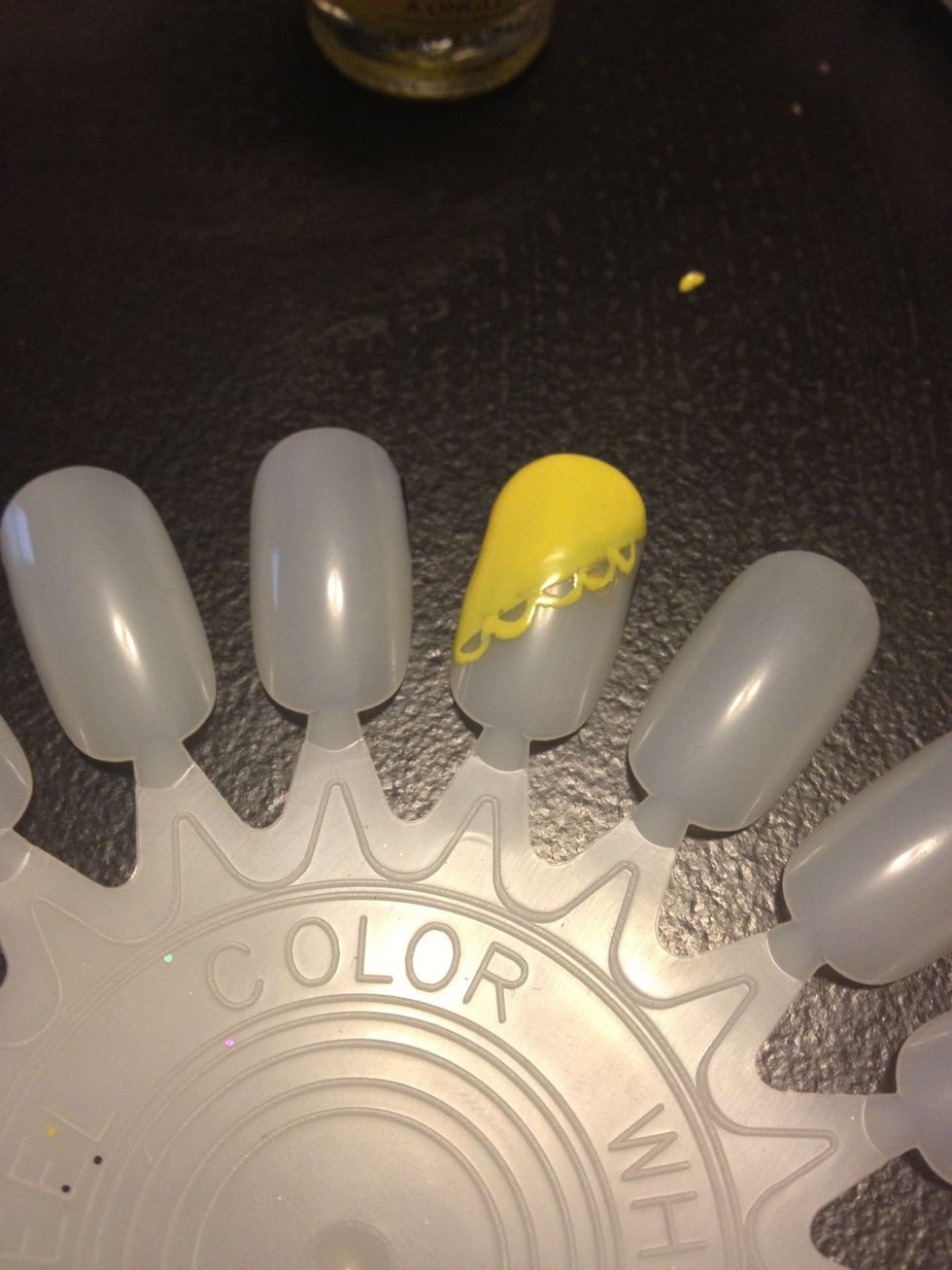 Here is my design with mistakes fixed :)
Add your fine glitter :) And your finished!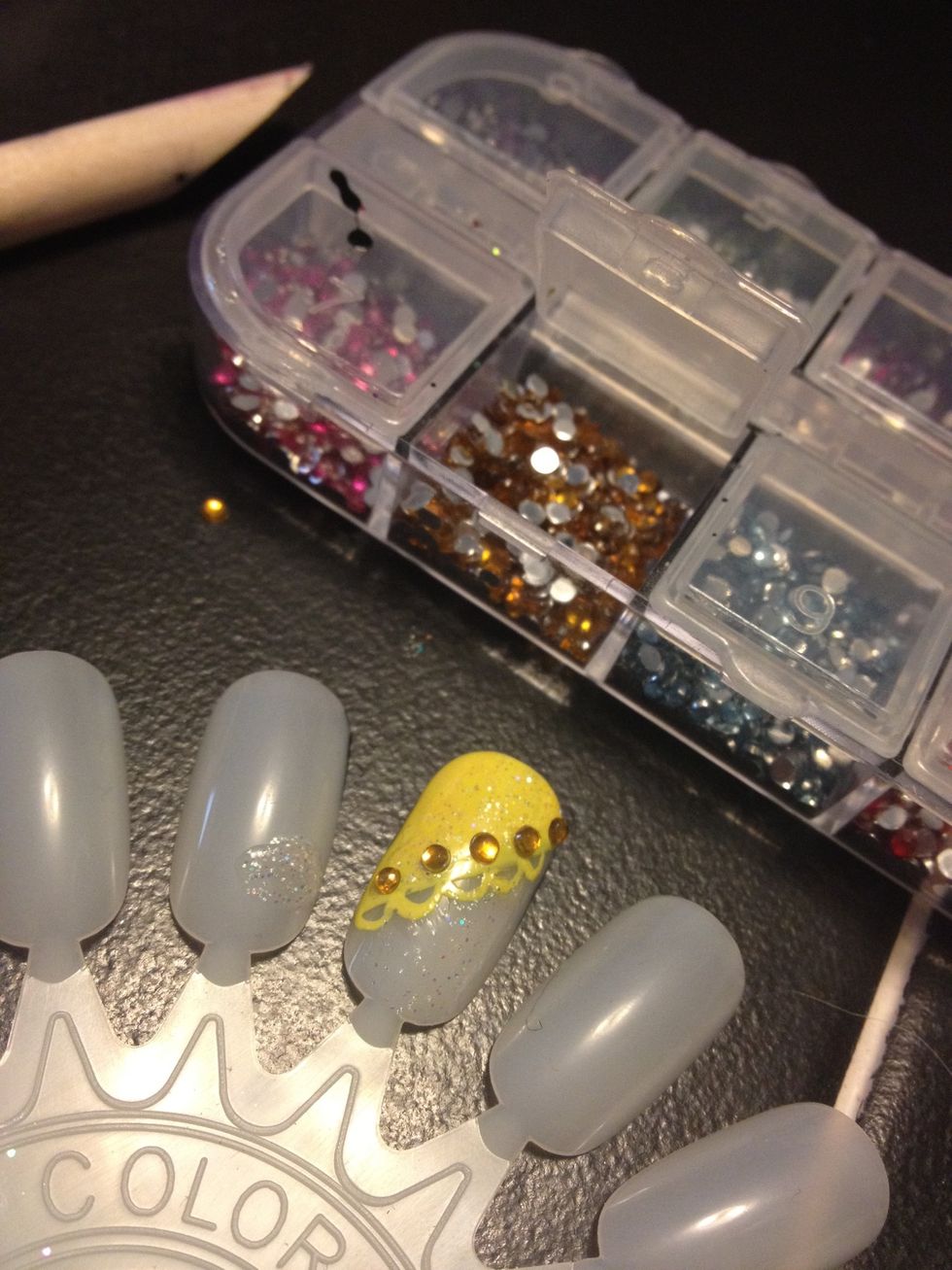 I added some dark yellow rhinestones just for fun :) it would be nice to do an accent nail (ring finger) with the rhinestones :)
1.0 Polish your color choice
1.0 Topcoat
1.0 Fine glitter polish
1.0 Toothpick
Fabulocity By Jessica
Follow my Instagram @fabulocitynails\n\nPlease feel free to request designs and ask questions.