Global warming is killing this cuddly but deadly creature. Let's paint her before she is no more.
95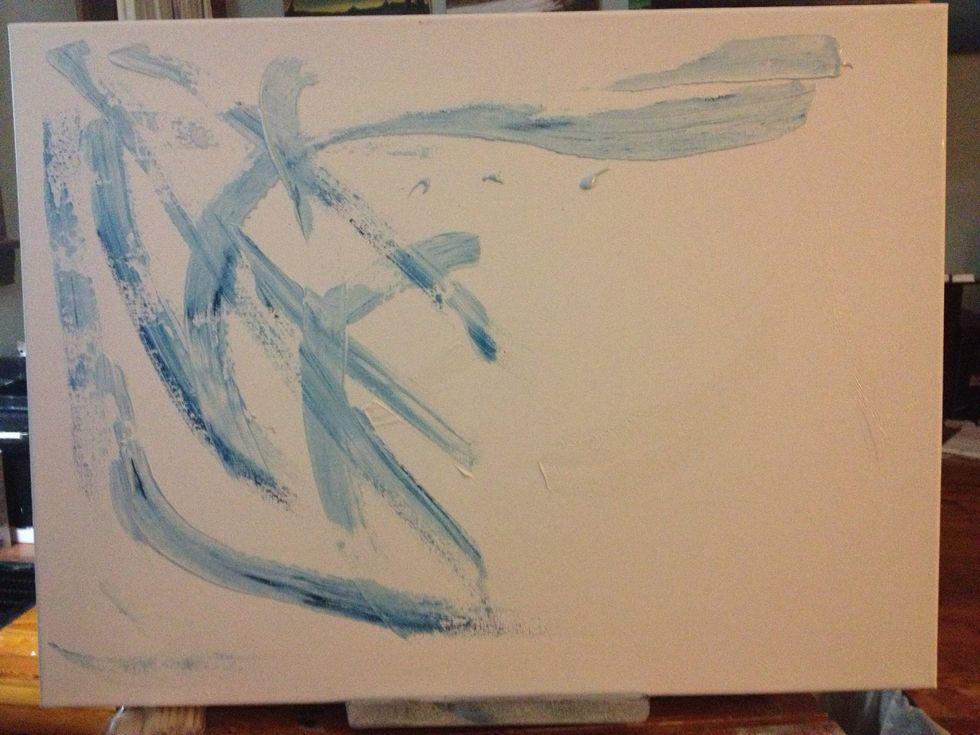 Start by wetting your canvas so the rest of the painting will blend. I used liquid white with a touch of Prussian Blue.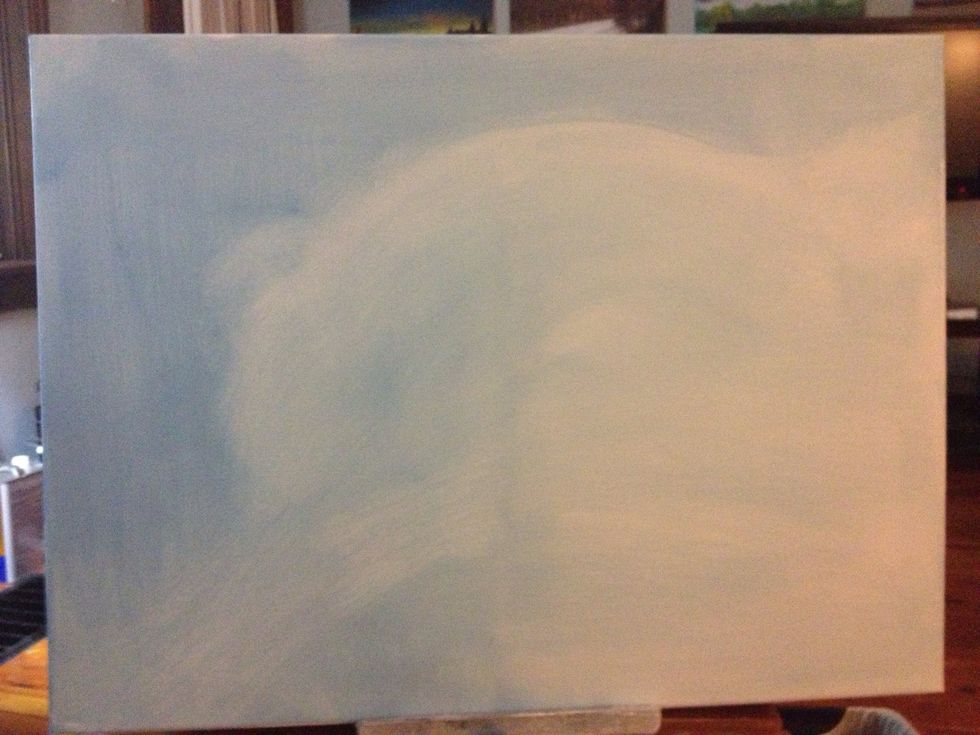 In the area where the polar bear is, I scrubbed in the basic shape using pure liquid white.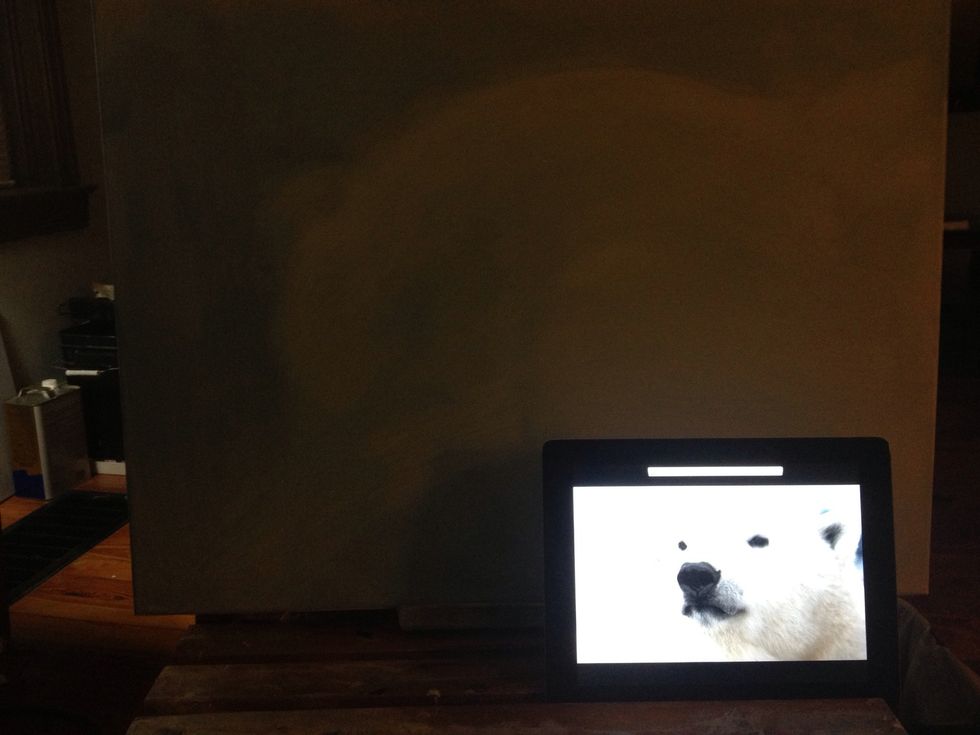 Using your picture as a reference, take your fingernail and sketch in the basic shape of your bear.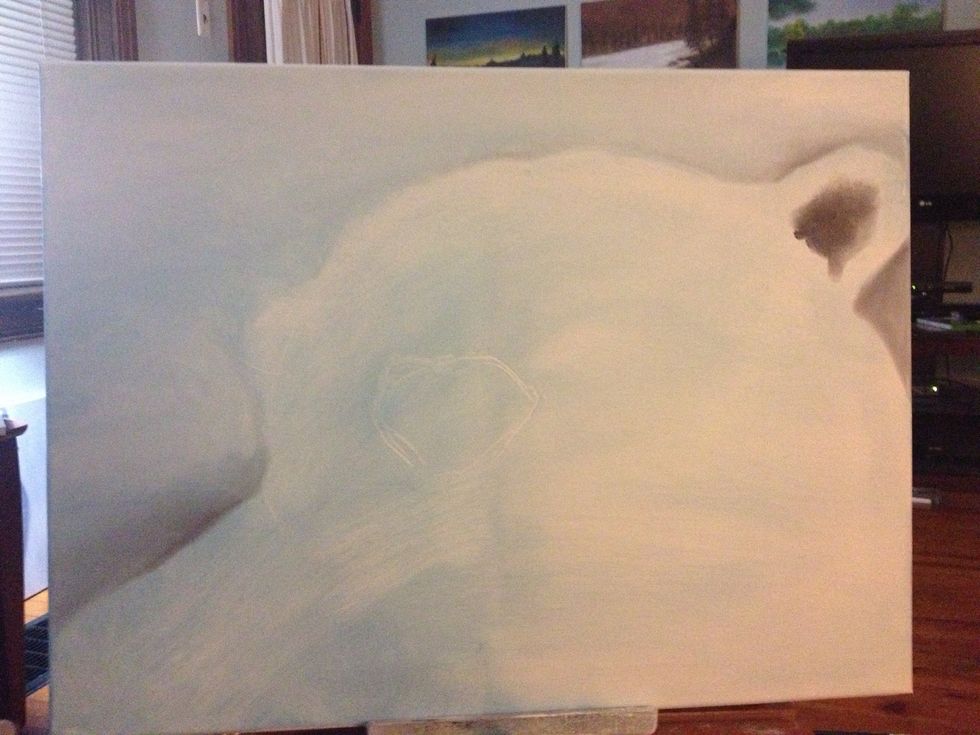 A little black on your finger and scrub in the shadow behind the bear. This will help pull him into the foreground.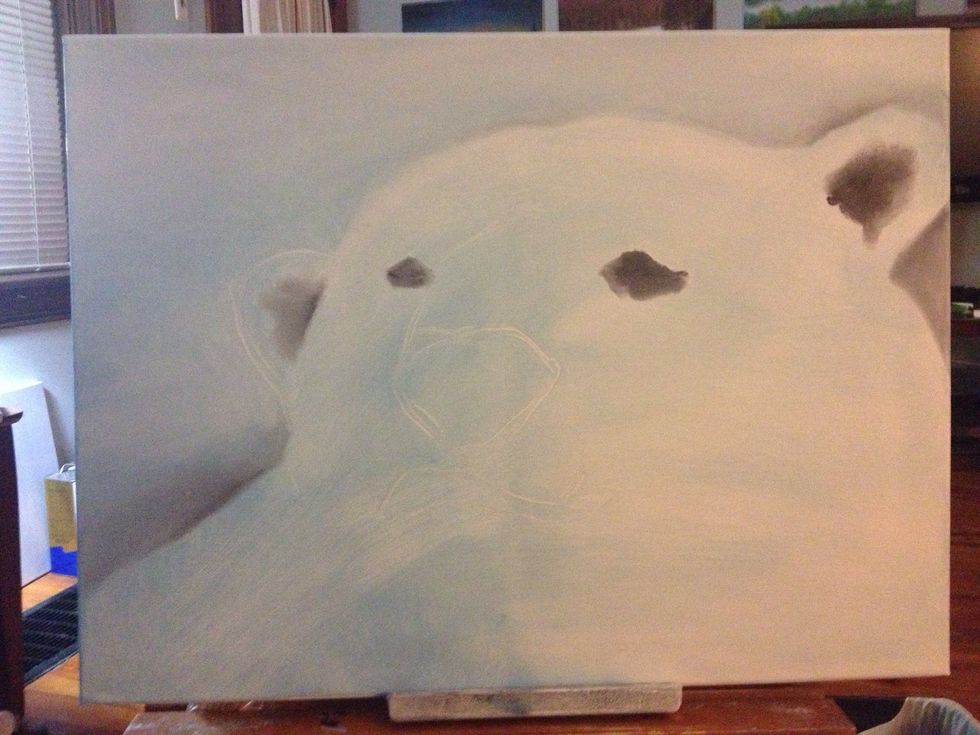 A little more black for the basic shape of the eyes and the interior of the ears.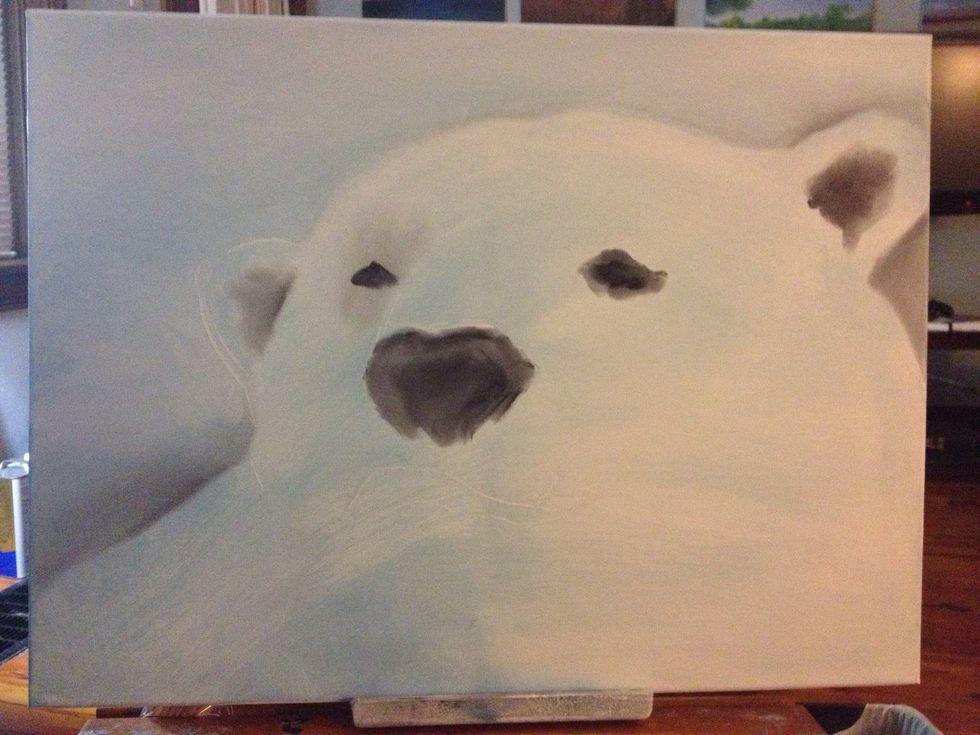 Block in the bears nose so he can smell a seal :)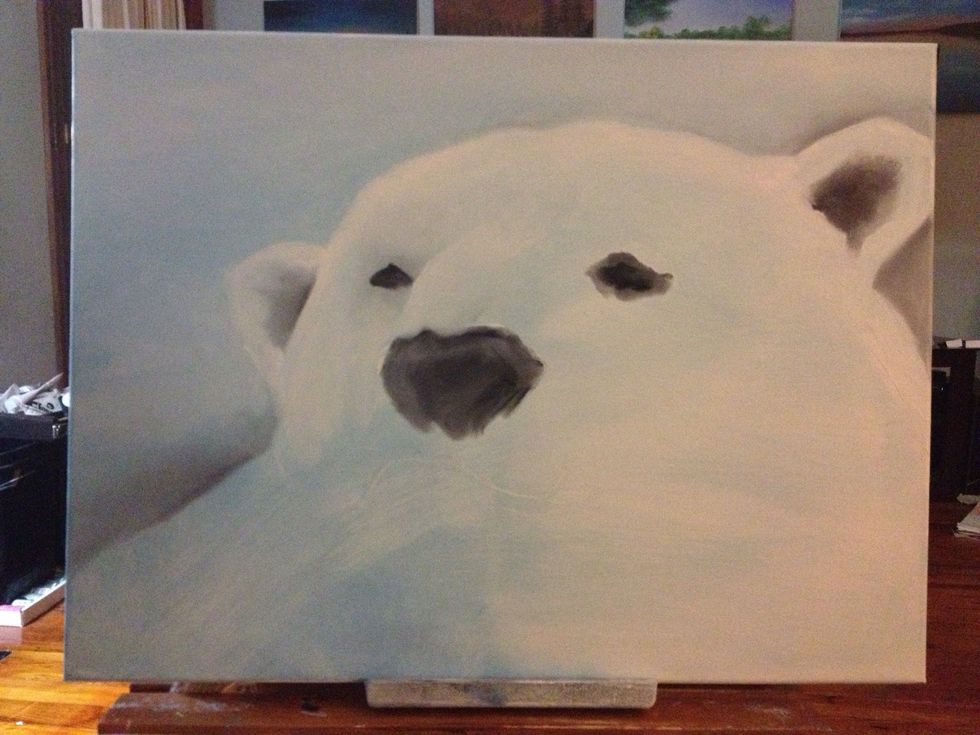 With some titanium white, start to outline the bear's head and the bridge of his nose.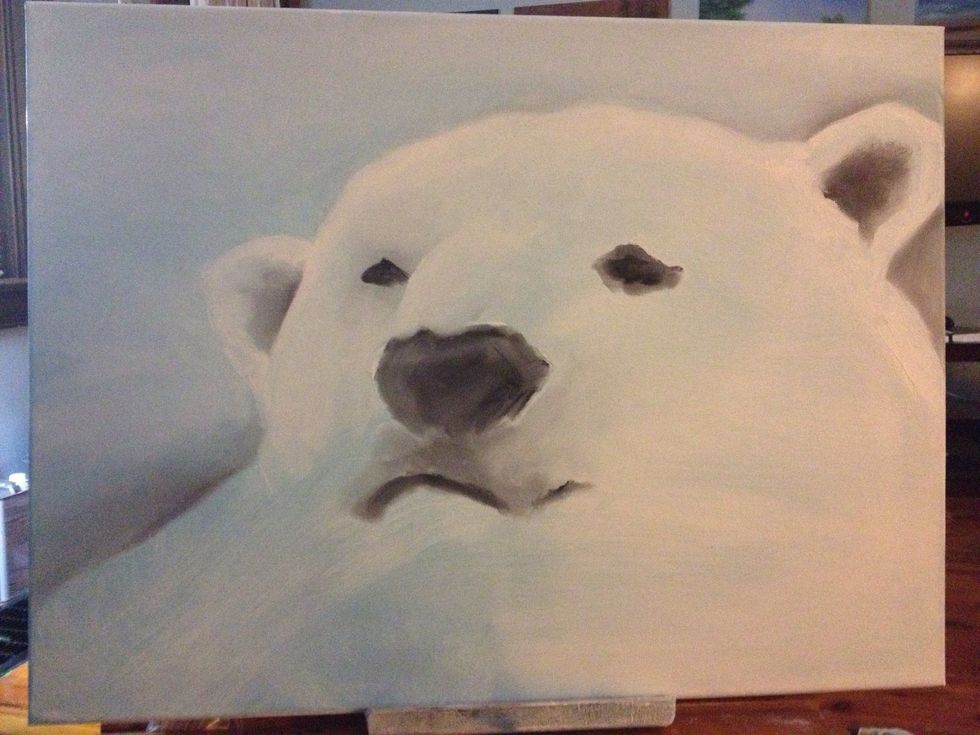 More titanium white on his cheeks and some black to start his mouth.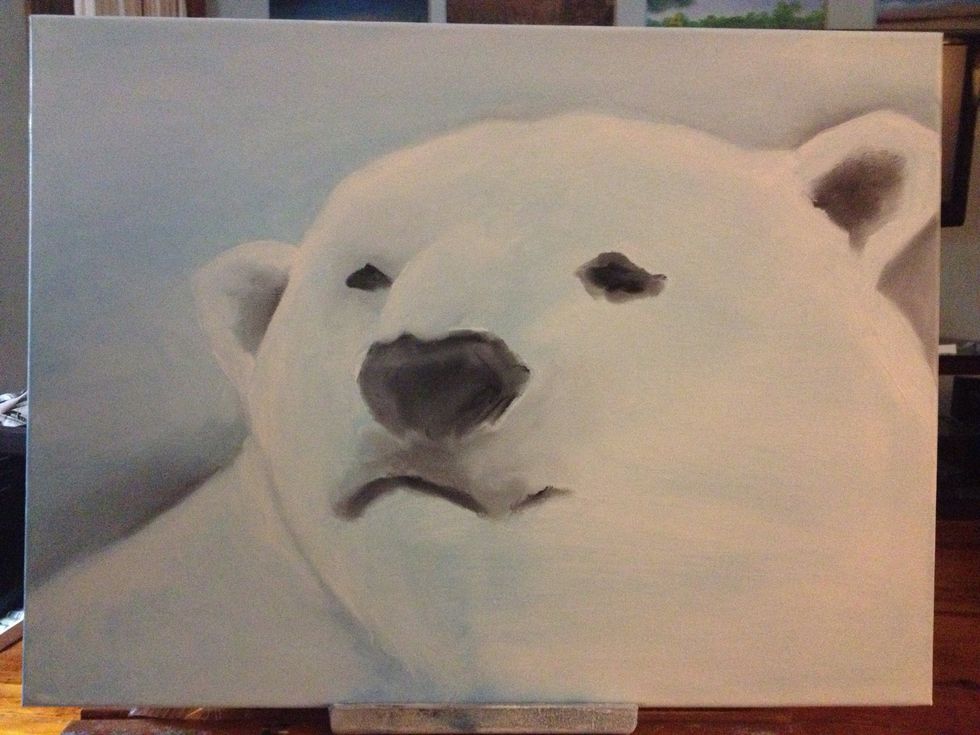 Titanium white on his shoulder, leaving the shadow line by his head.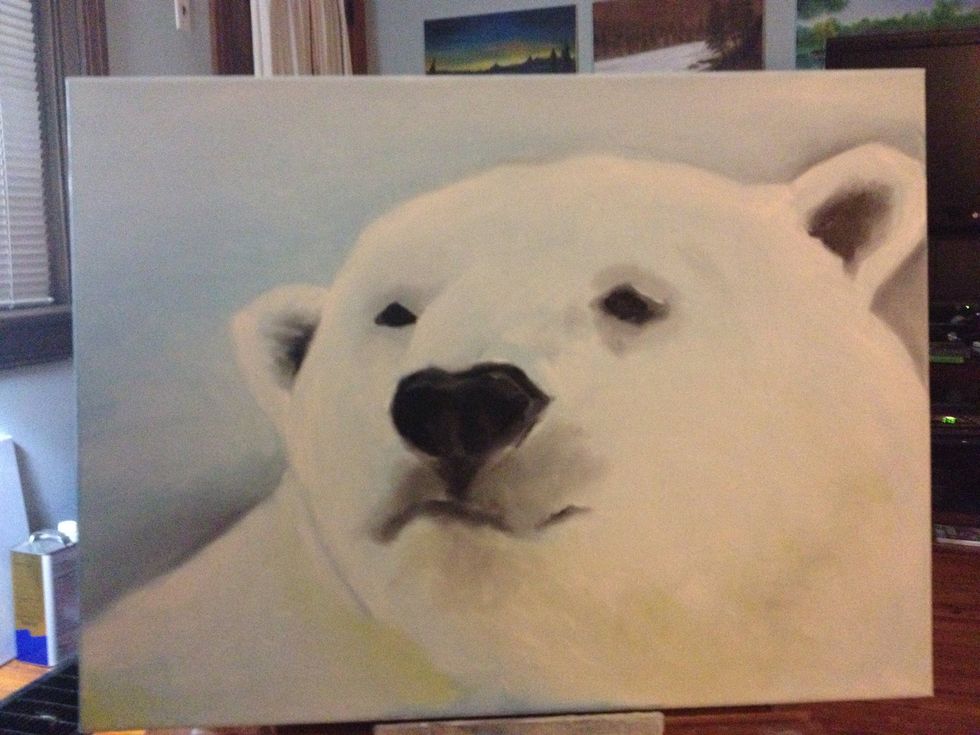 Most polar bears have a little yellow in their fur, so i did the same thing here.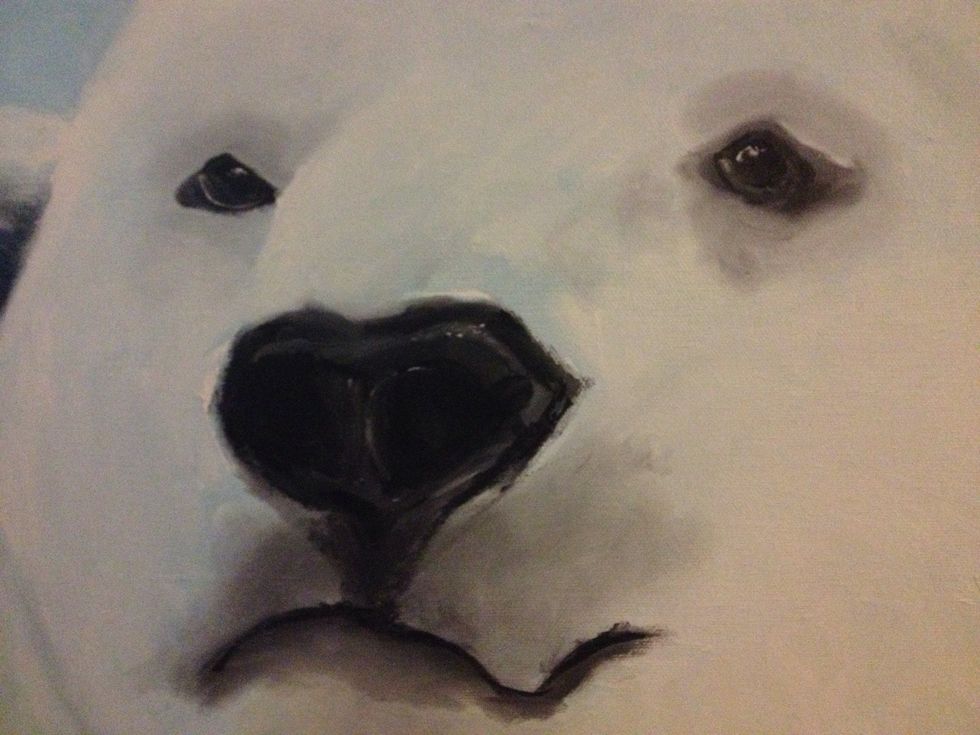 Detail on the eyes and nose. You can cheat and use a liner brush if you want :)~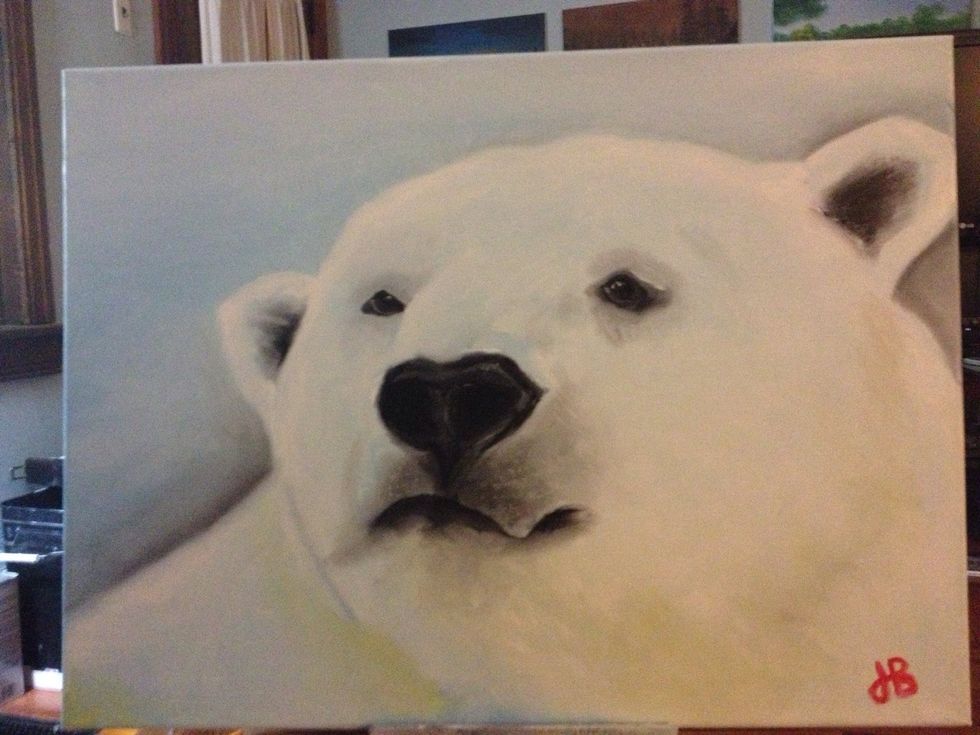 Work on the mouth a bit more.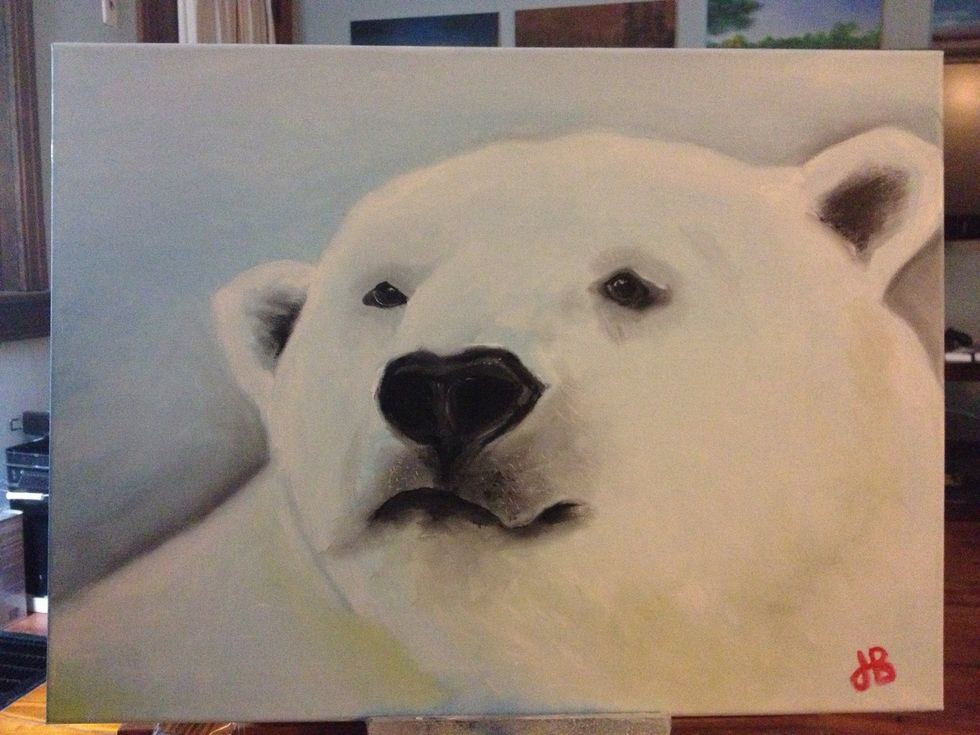 Add some dark spots and scratches on the upper lip to indicate fur.
Sign the bottom with your pinky.
Follow me for more creative projects and helpful tips. Also follow my online gallery at www.pinterest.com/justinballew
Canvas
Paper plates
Paper towels
Large chip brush
Oil paints
Liner brush