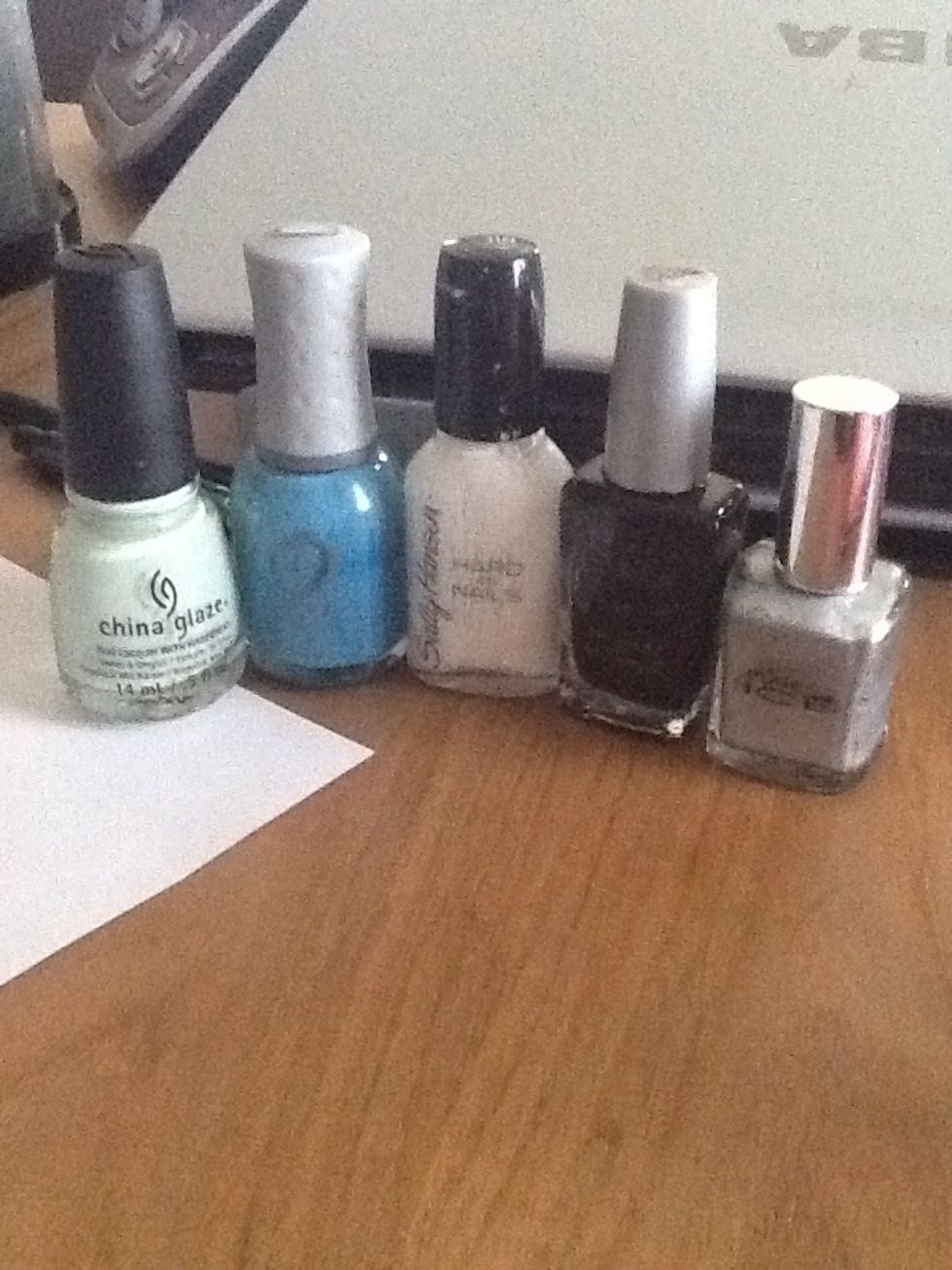 The colors I am using.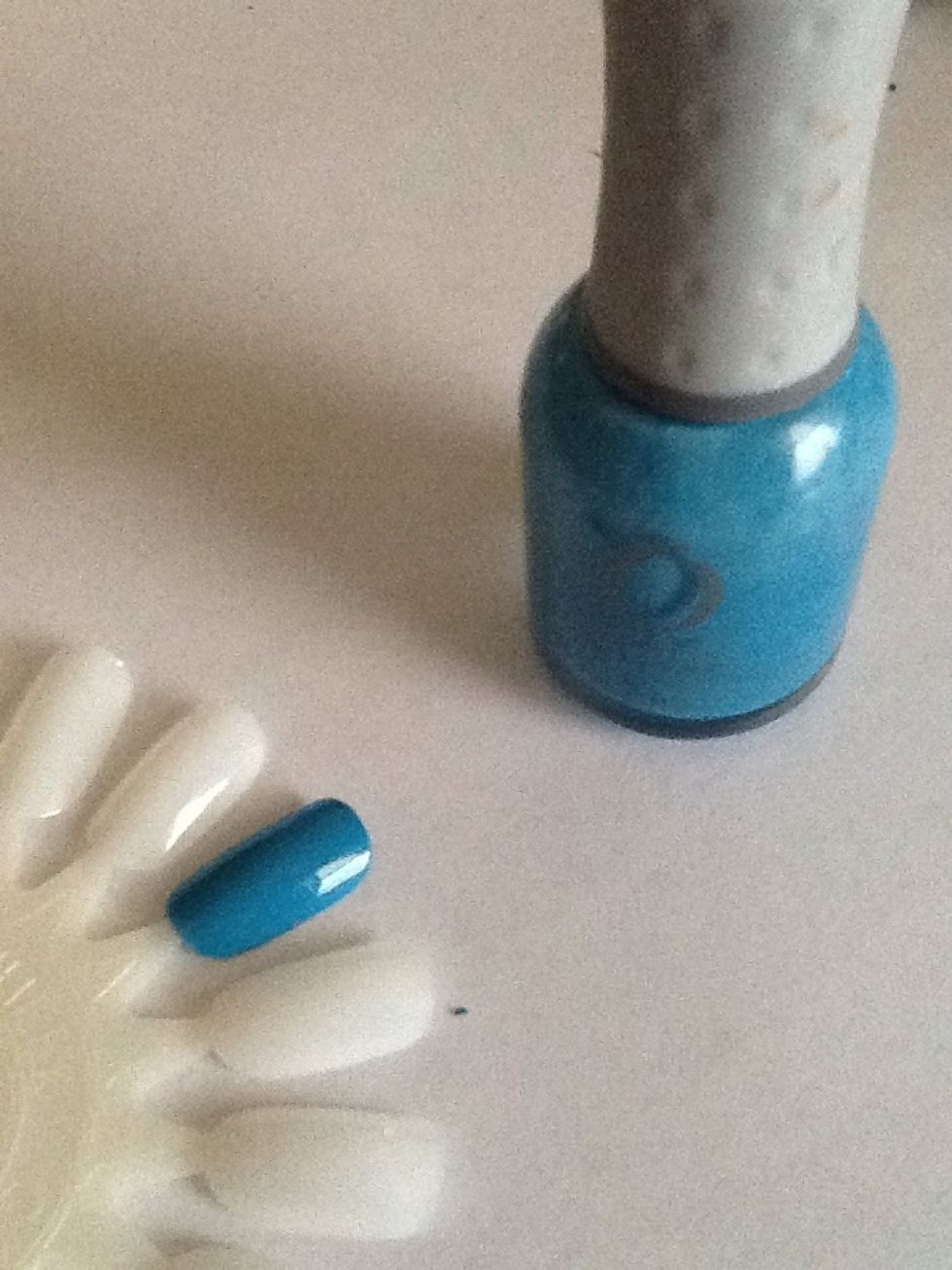 Start by painting your nails a light blue. If you are painting directly on your nails, make sure you use a base coat first to protect your nails.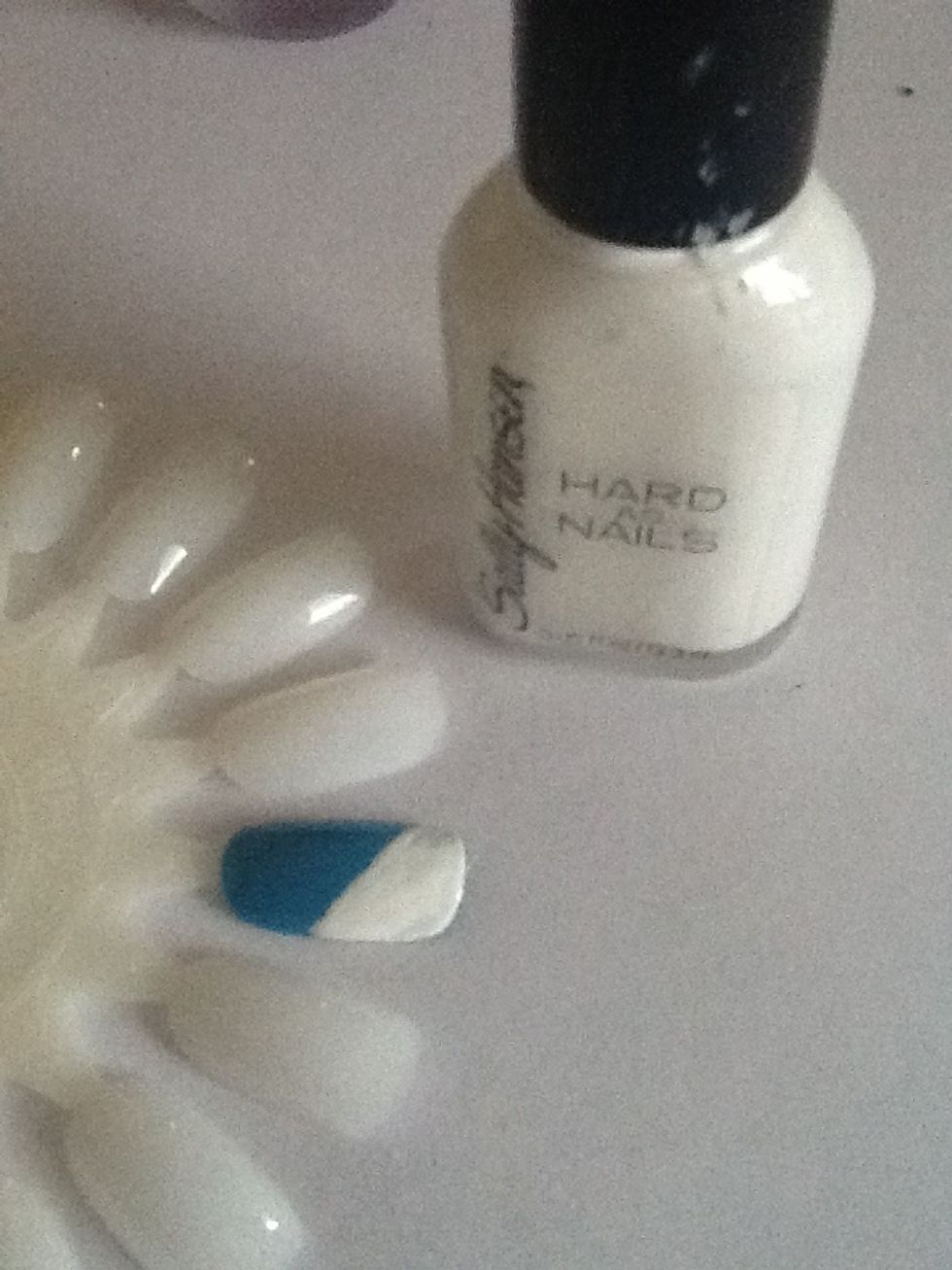 Paint a white stripe diagonally across the top of the nail.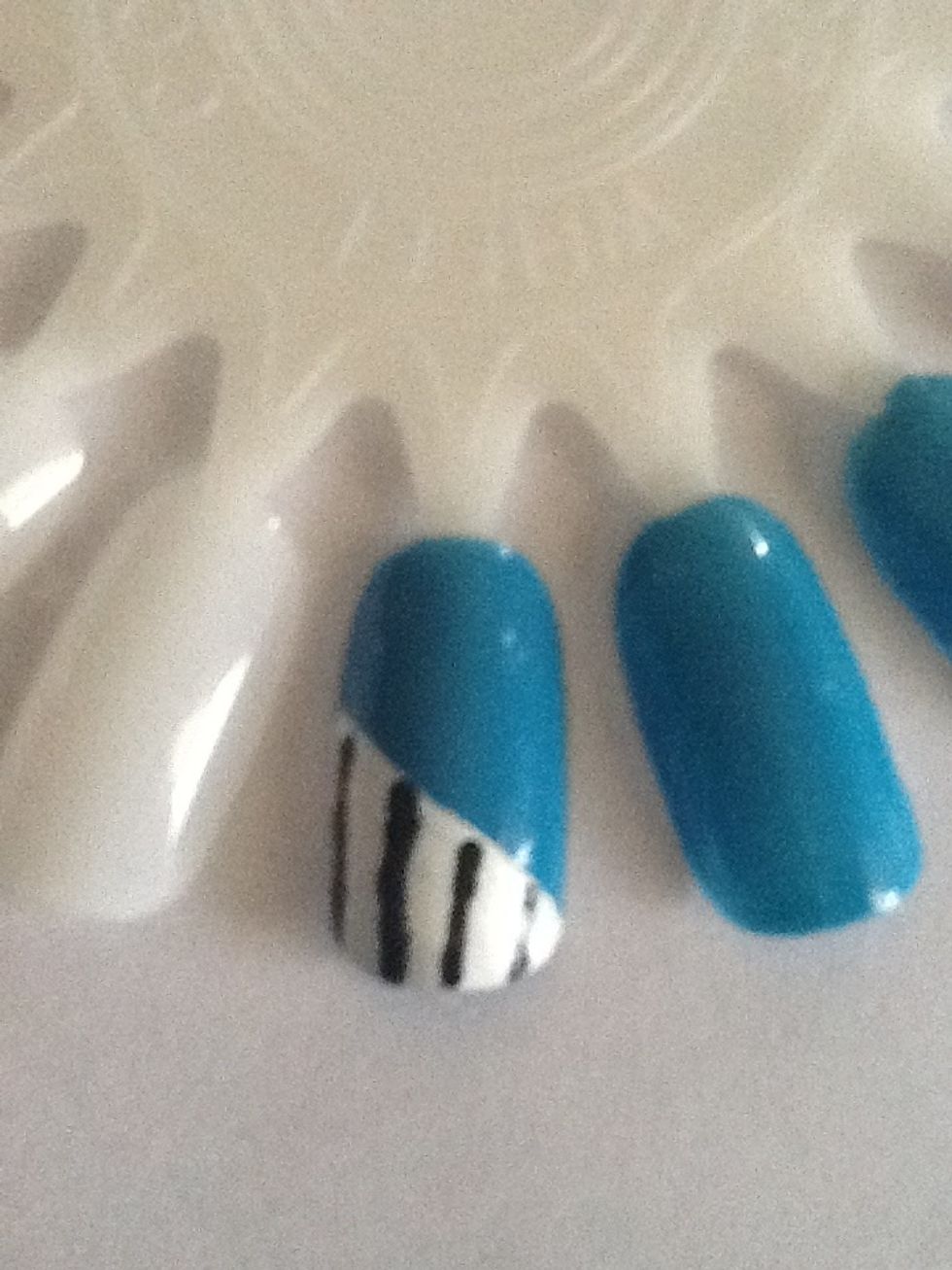 Using a toothpick, thin brush or dotting tool, paint black lines on the white.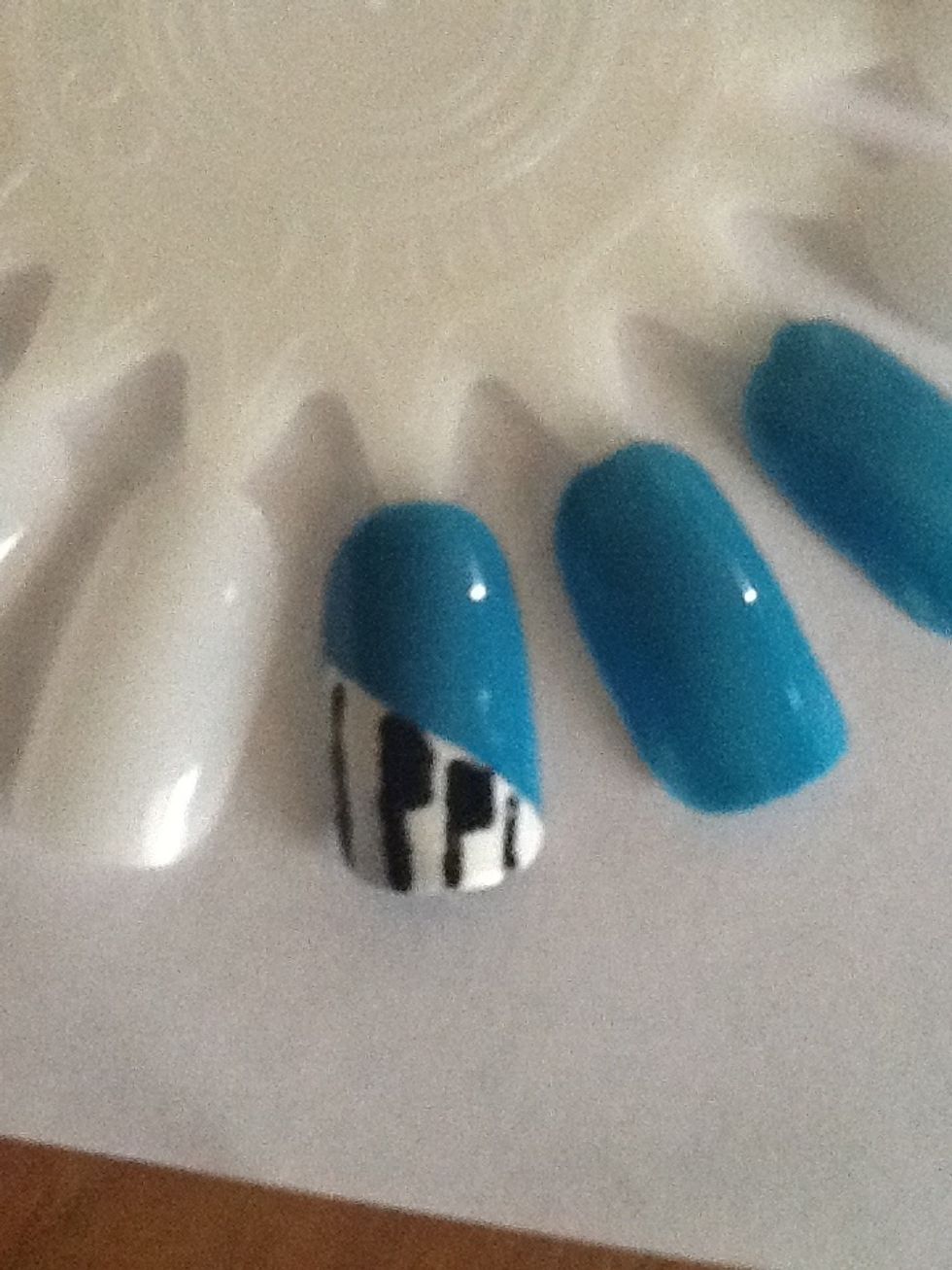 Add two black keys, one higher then the other, as shown in the picture.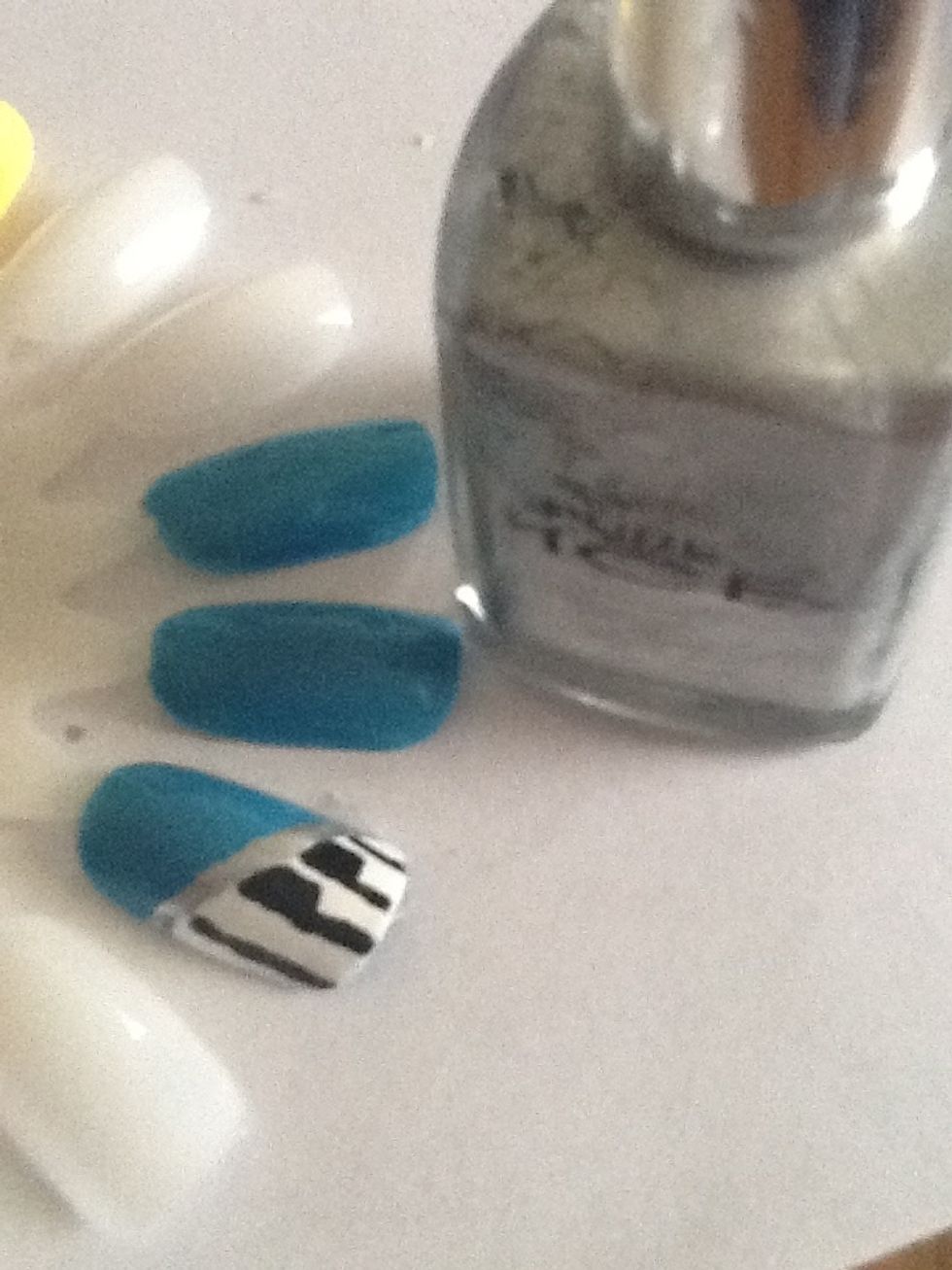 Now, add a silver line above the white.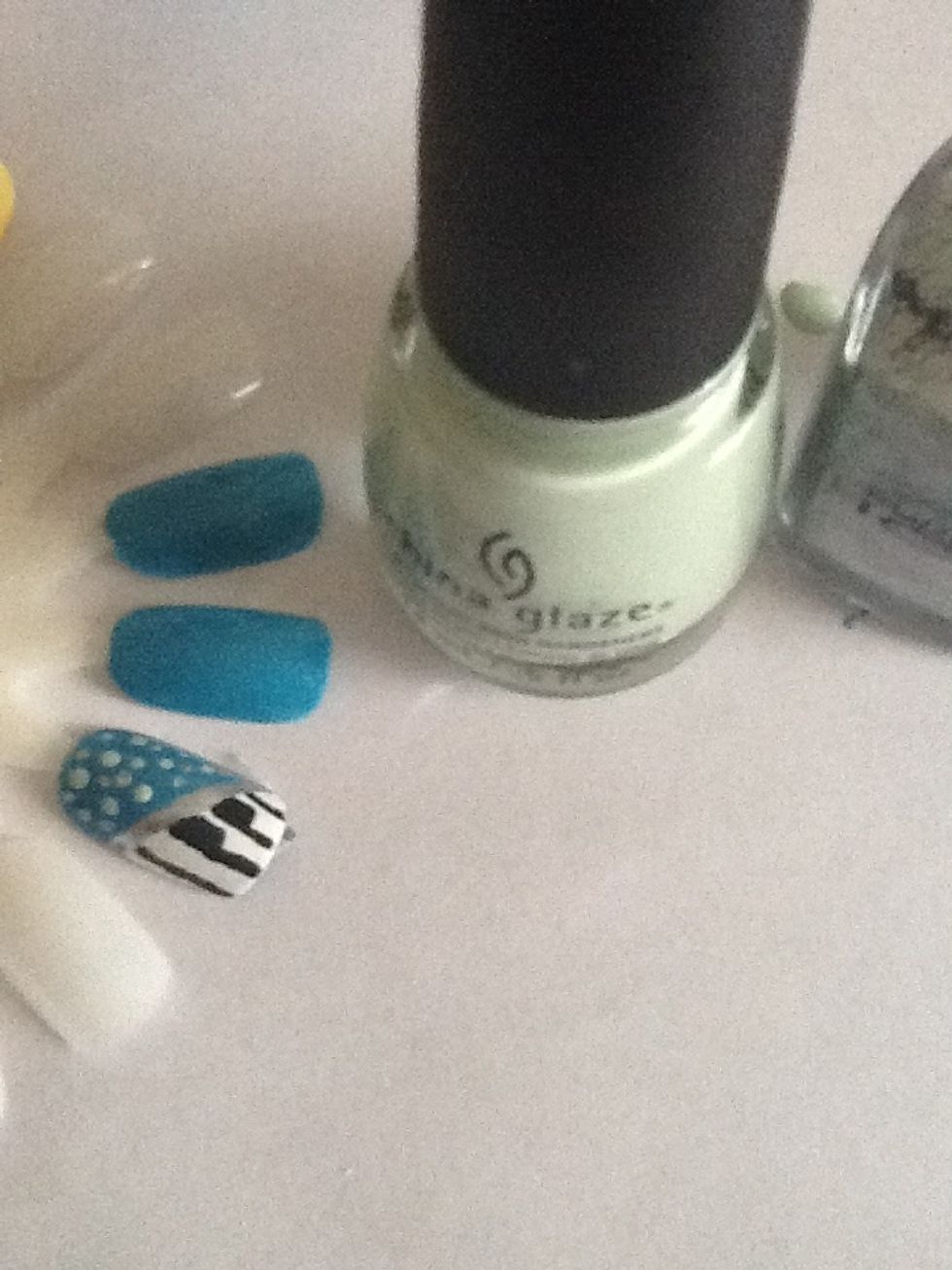 I added some green and silver dots on the blue.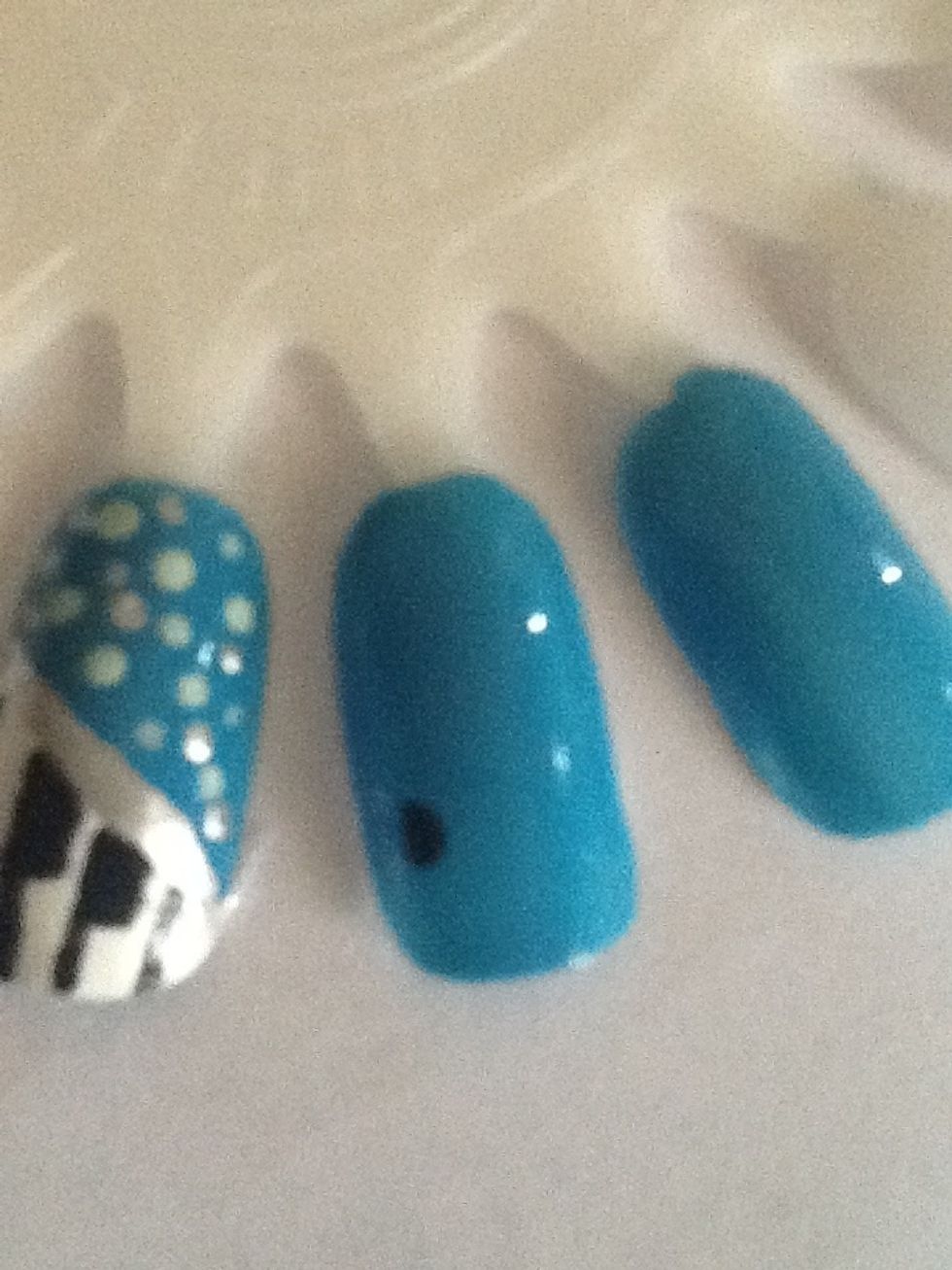 Start making a treble clef by making a dot.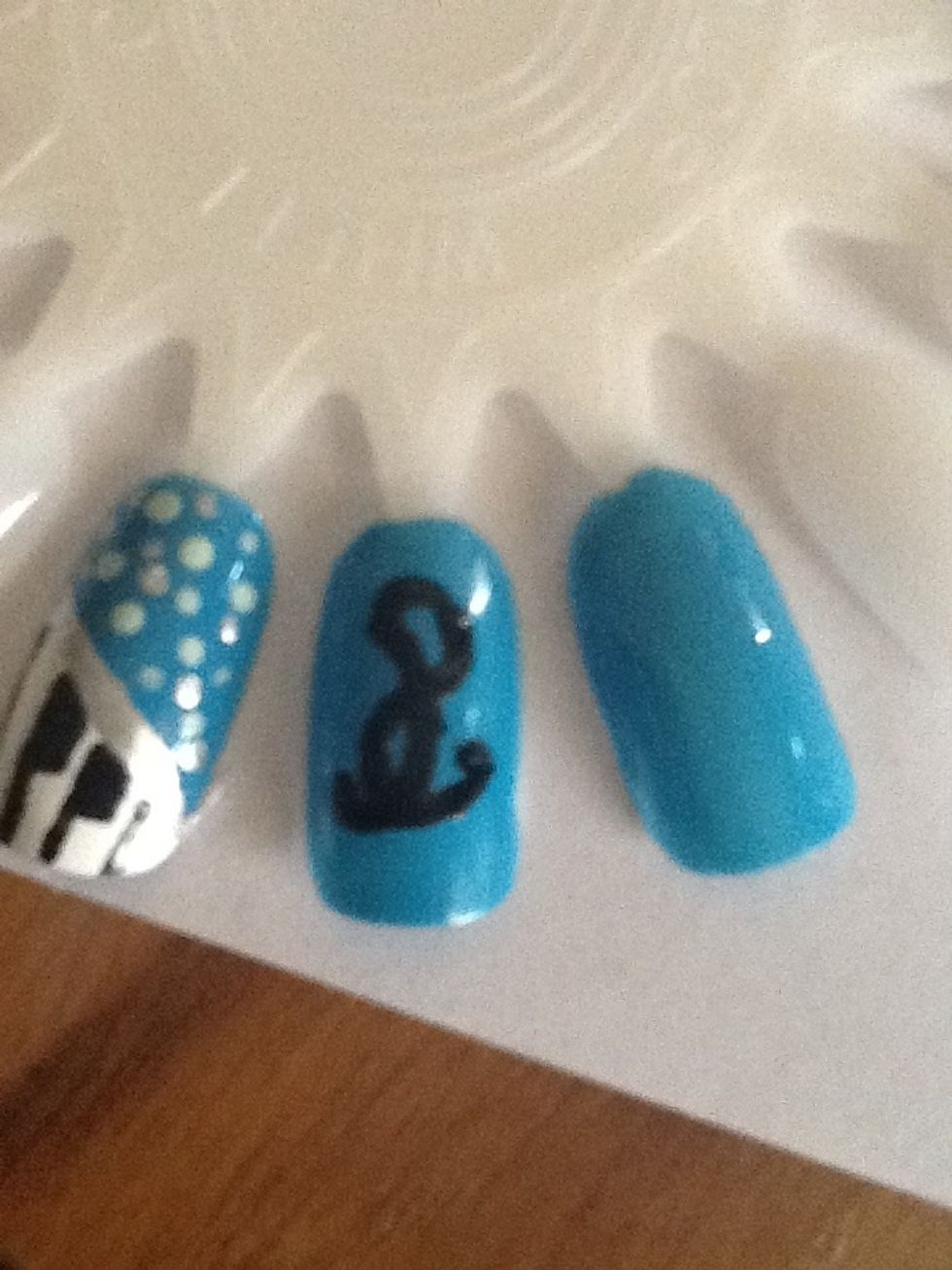 Looks horrible but you get the idea.... :)
Make some music notes on your other nails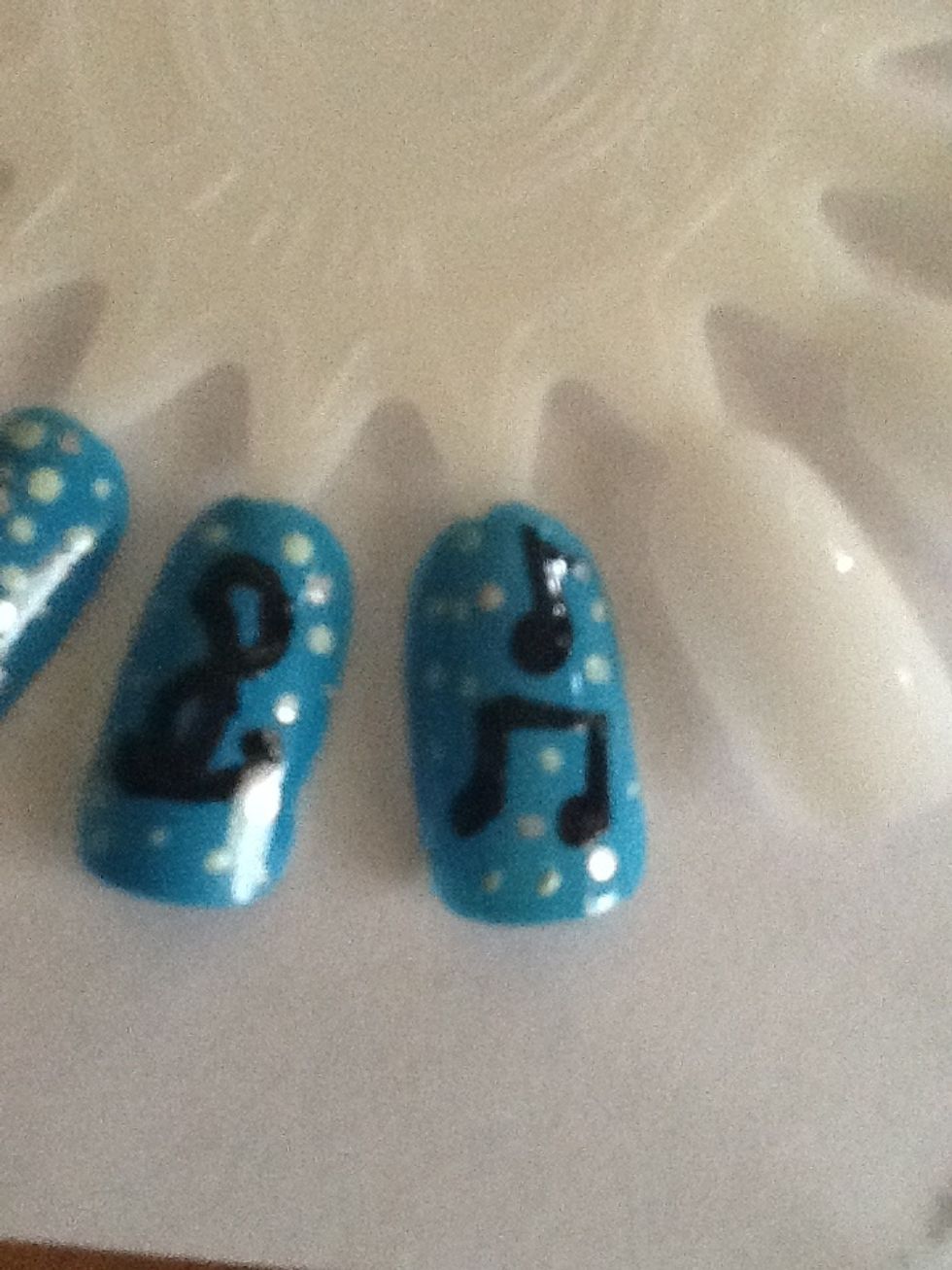 Add some more green and silver dots.
Here's what it looks like on my nails, using different colors. Hope this helped! check out my other guides!
Follow for weekly nail guides! Feel free to message me with requests or other comments.
Blue nail polish
Mint green nail polish
Silver nail polishe
White and black nail polish
Tooth pick or stripper brush
Base and top coat
Erin Bywater
I post guides on nail tutorials and gluten free foods! Feel free to request designs and recipes. Follow me for more upcoming guides!