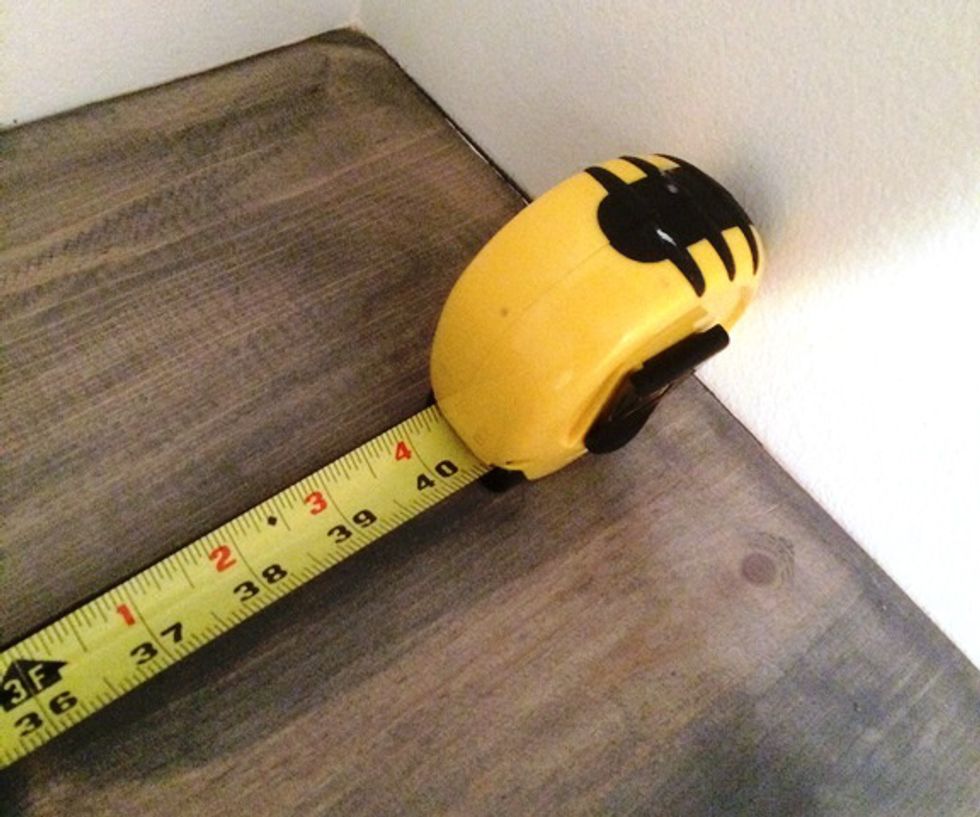 Measure the wall height from the top of the baseboard to the ceiling for horizontal stripes; the wall width for vertical stripes.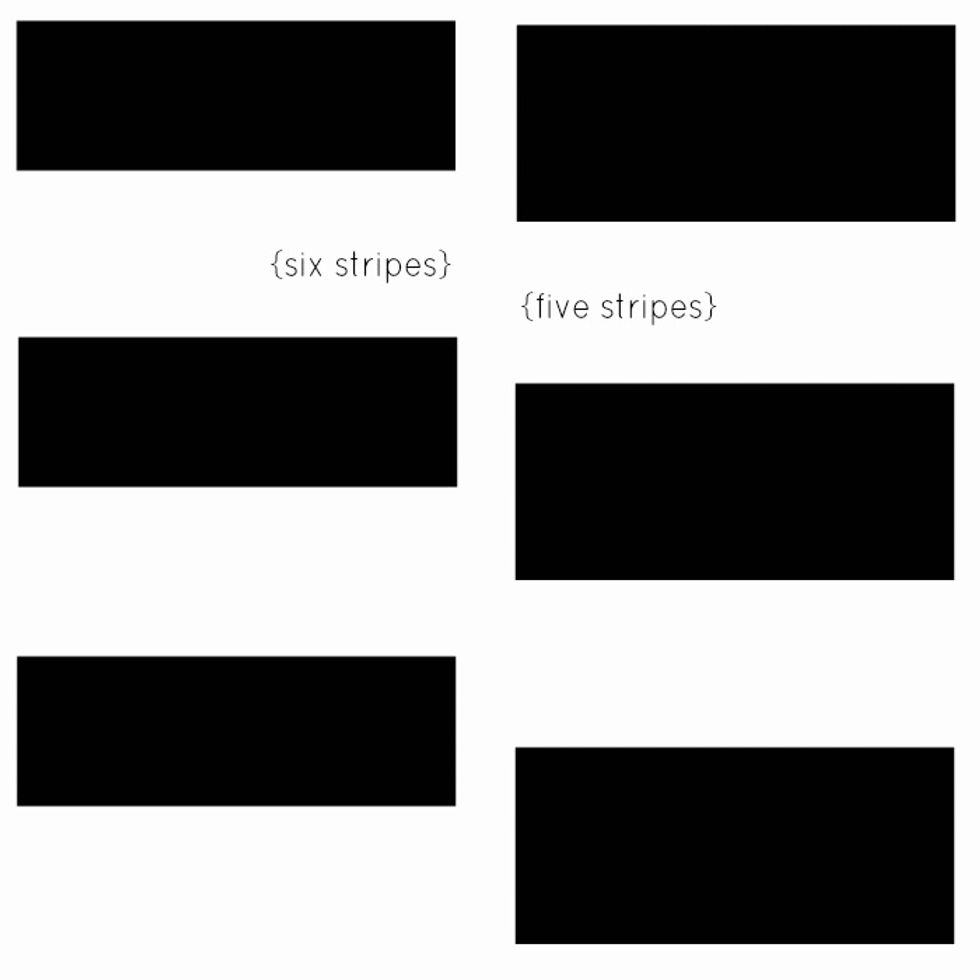 Do math. Sketch the stripes. Three dark stripes and three white stripes make six stripes total; 3 dark and 2 white make 5 total. Divide your original measurement by the number of stripes.
Fudge to get a usable number for each stripe. Add an inch or so to the bottom stripe until each stripe's width works out to be a fraction you can find on your measuring tape.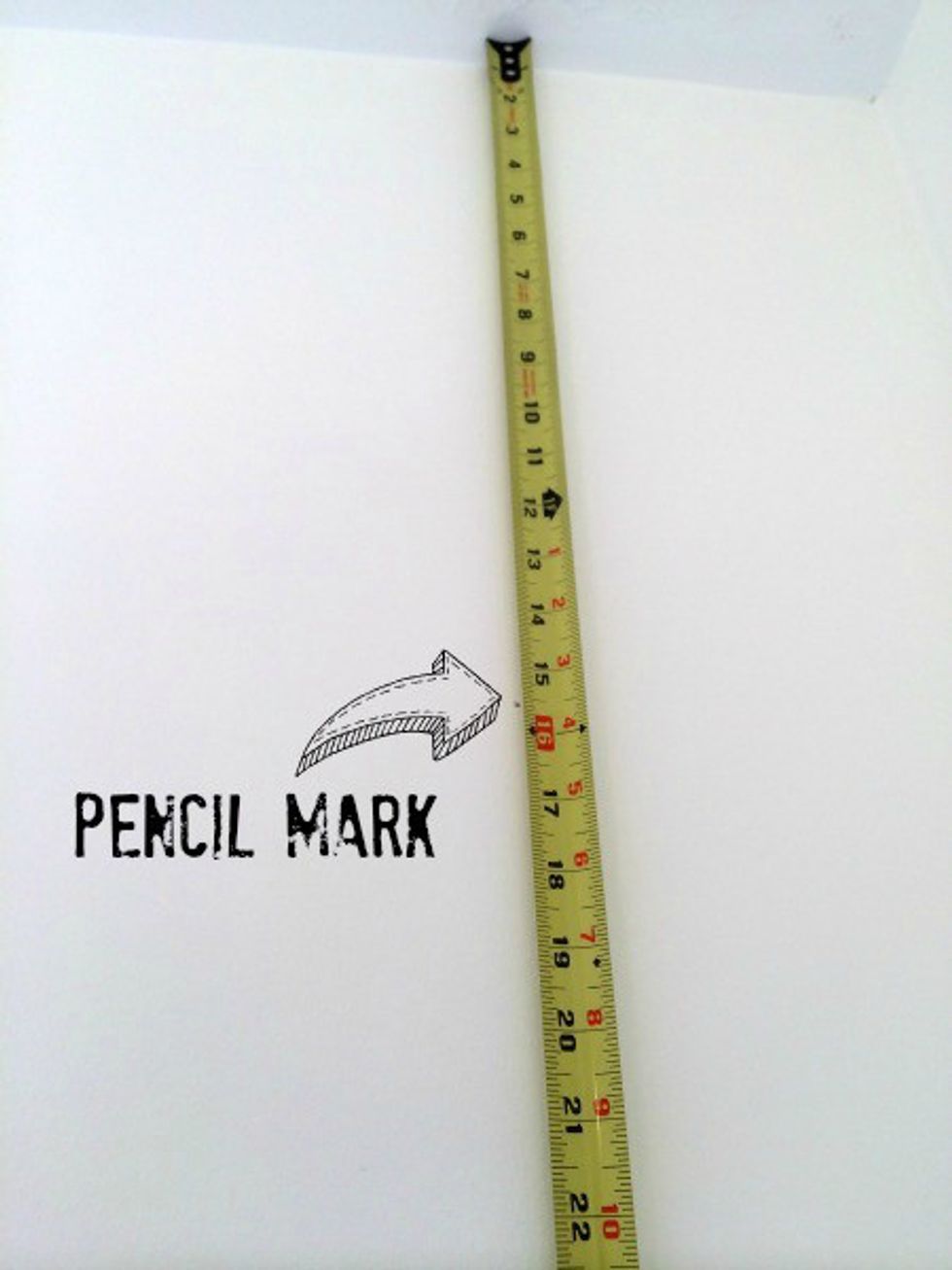 Mark the first stripe. Measure your first stripe from the ceiling; mark in pencil about every 12 inches. No wall is perfectly straight so mark all along the wall.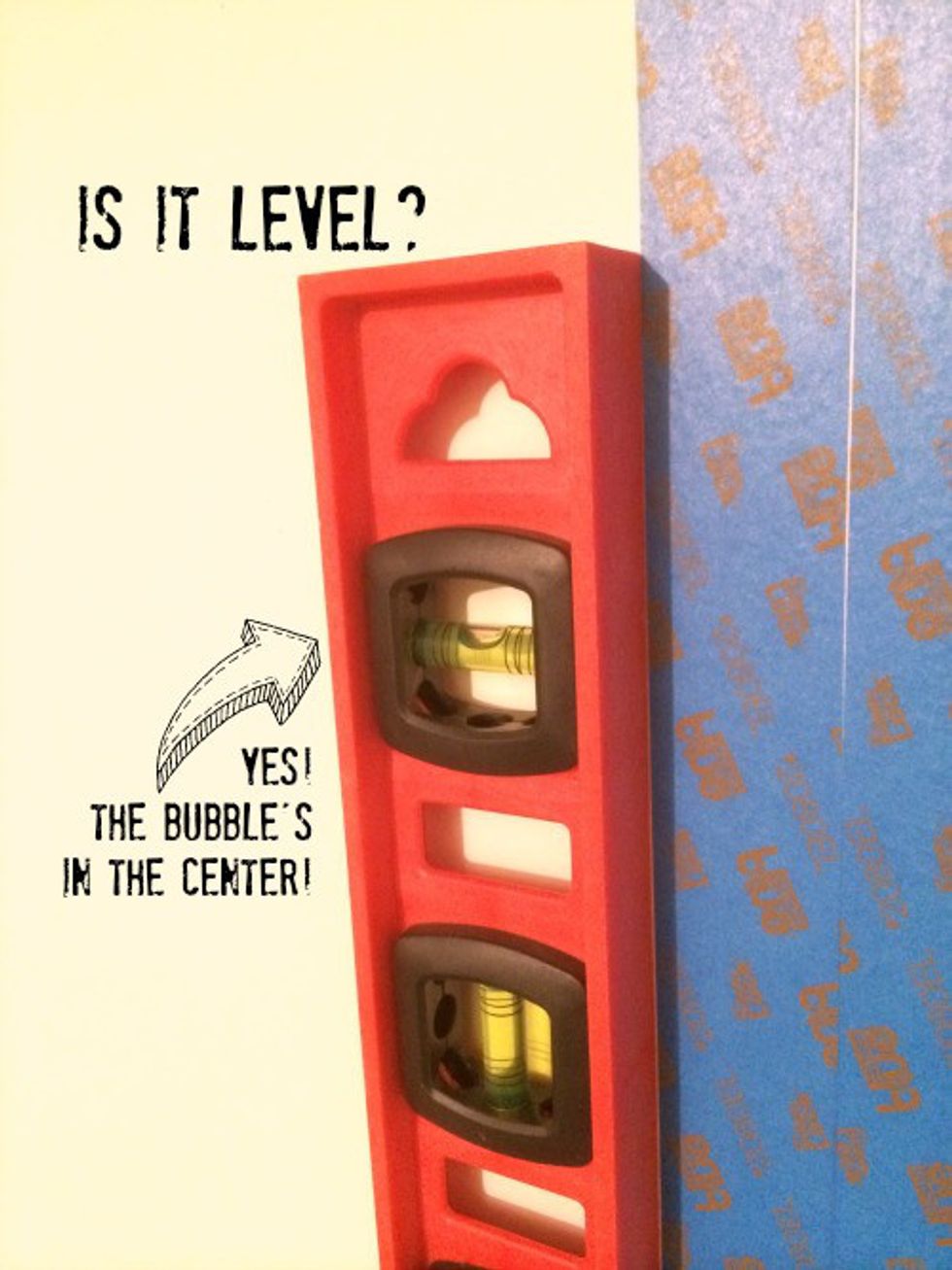 Use a level to check each pair of marks to make sure the line is level. Adjust marks as needed. (Showing vertical stripes as an example here; you'd use the other bubble for horizontal.)
Repeat For each stripe. Measure the next stripes from the first stripe you've already made level. After, use your level to quickly check each line.
Place the painter's tape (OUTSIDE the lines). I have to double-check this every single time. Make sure to place the tape on the side of the line where you DON'T want the paint to go.
Double-check all of your measurements and tape placements one more time before you paint. It's faster to check again now than fix any errors.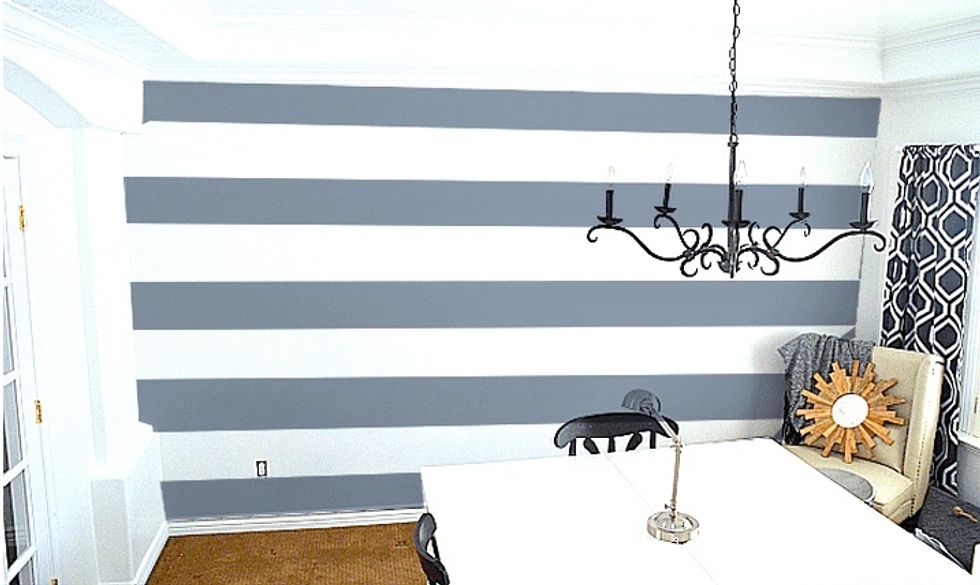 Paint! Use good paint like Glidden Duo. (Glidden Duo Charcoal Coast 30BB 16/031 shown here.)
After painting, remove the painter's tape after the paint has dried only a few minutes — so not drippy, but not fully dried, either. (The Glidden Duo Charcoal Coast I used worked well). Then enjoy!
For more great painting tips, check out My Colortopia (I'm a contributor!) at http://www.mycolortopia.com and my blog at http://tatertotsandjello.com.
1.0part Roll of high-quality painter's tape
1.0gal Quality paint like Glidden Duo (Charcoal Coast)
1.0 Painting supplies: brush, tray, etc.