Paint Olympic Inspired Nails (London 2012)
7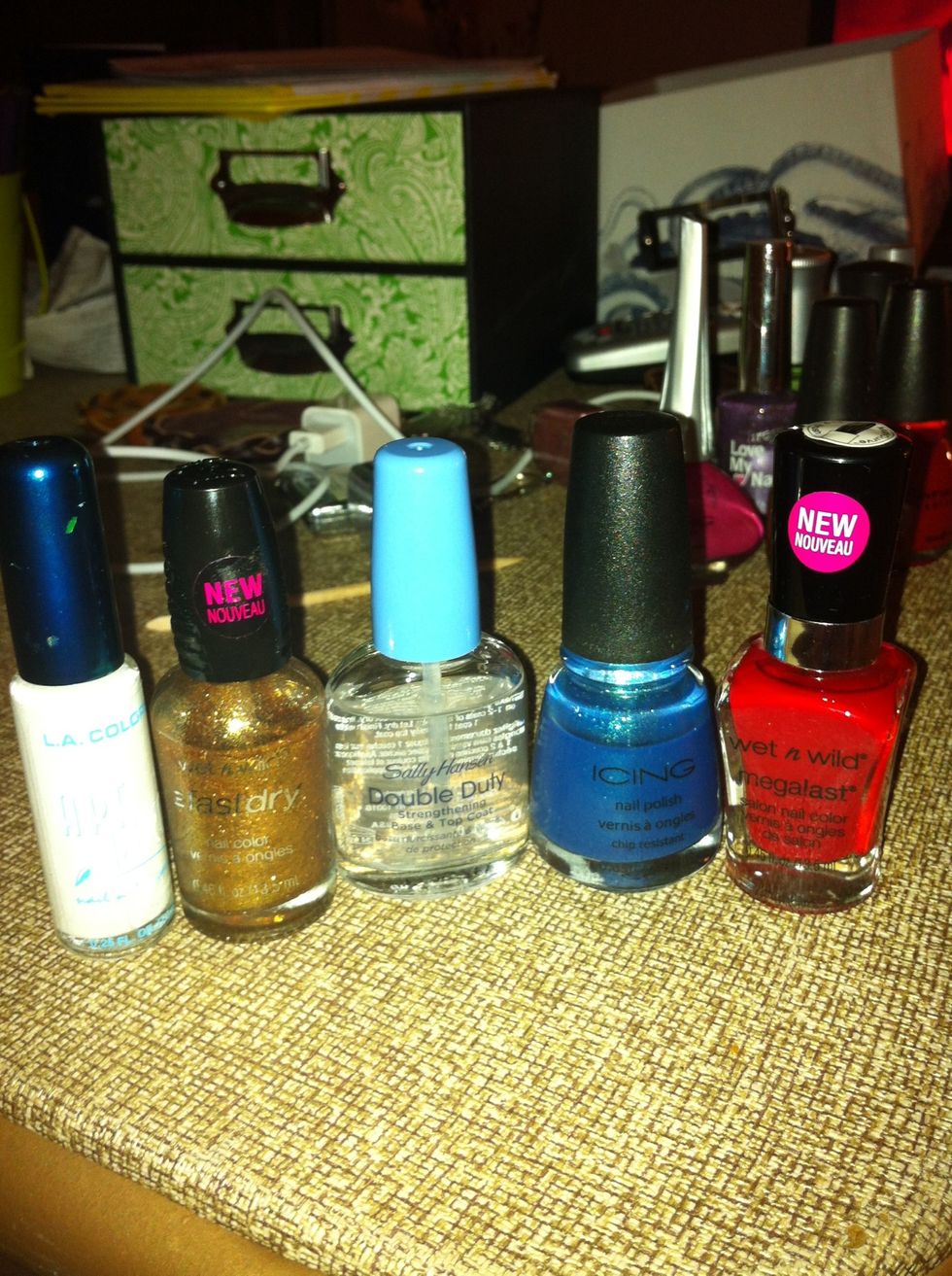 Gather your supplies. I'm using a variety of different brands including L.A. Colors (white) Wet n' Wild (gold & red), Icing (blue), & Sally Hanson (base coat).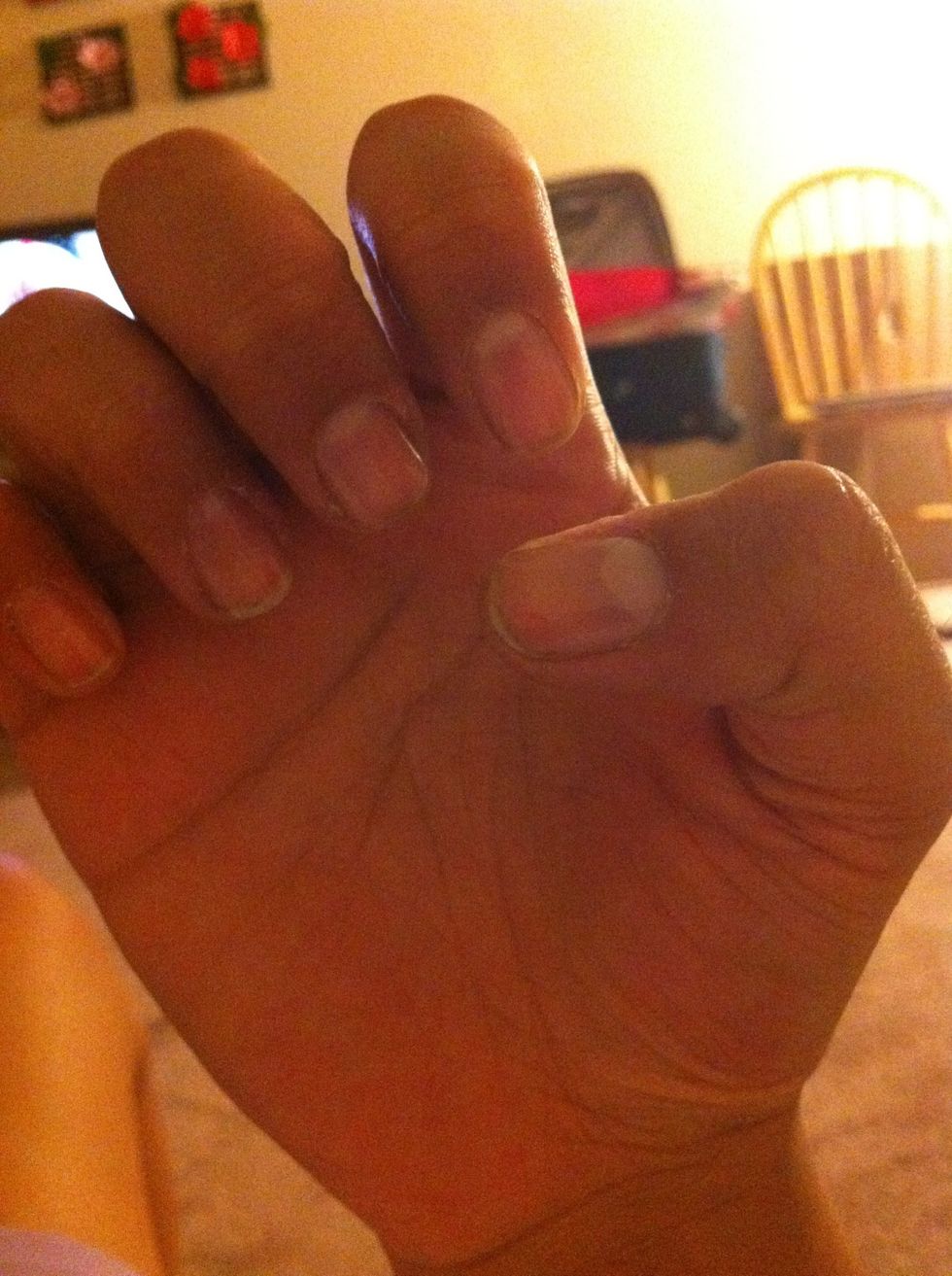 Remove previous nail polish and cover with a base coat.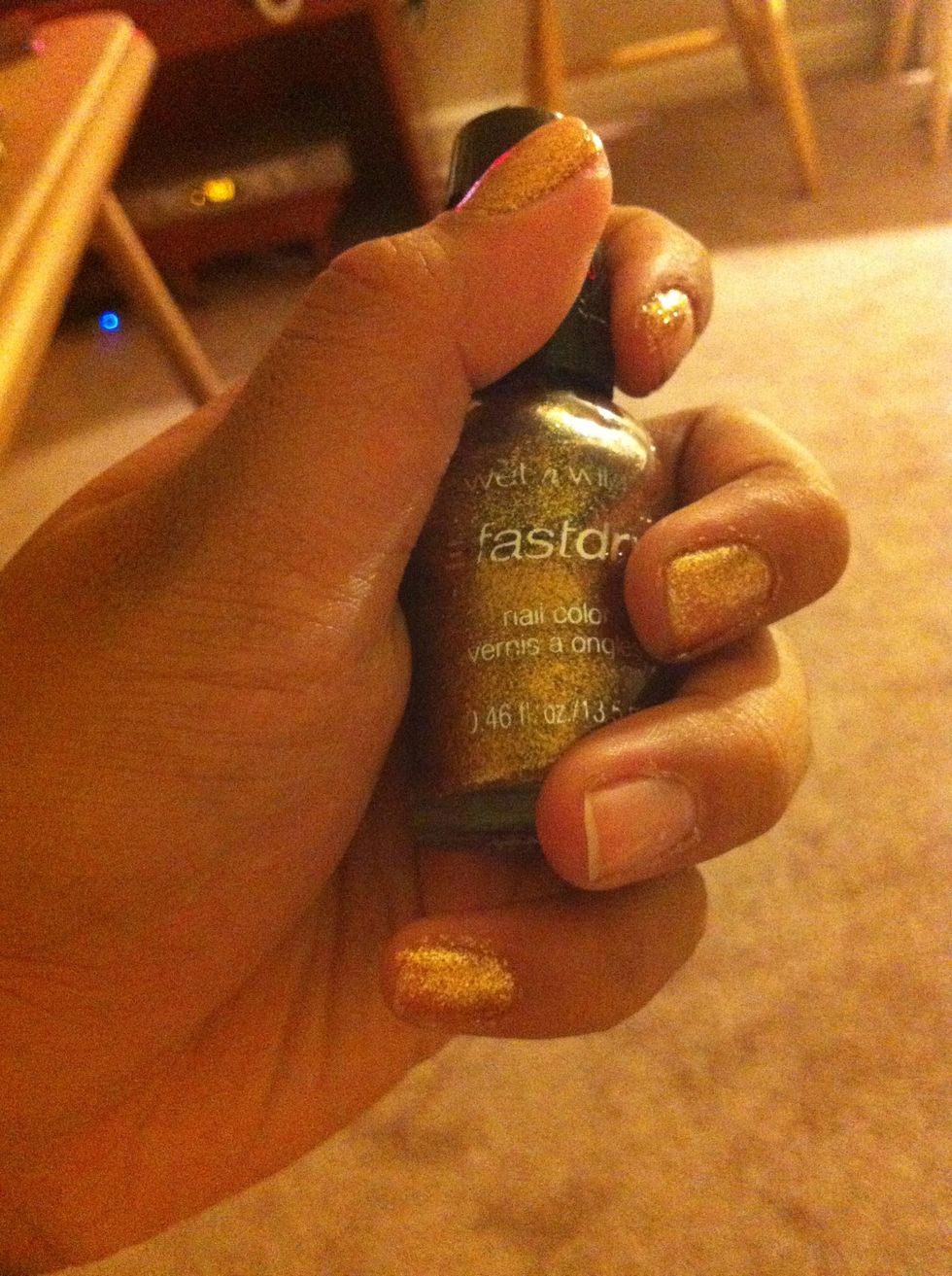 Paint both hands with gold. Leave one nail blank. That will be our accent nail (British flag). You can use whatever finger you choose. I used 2 coats.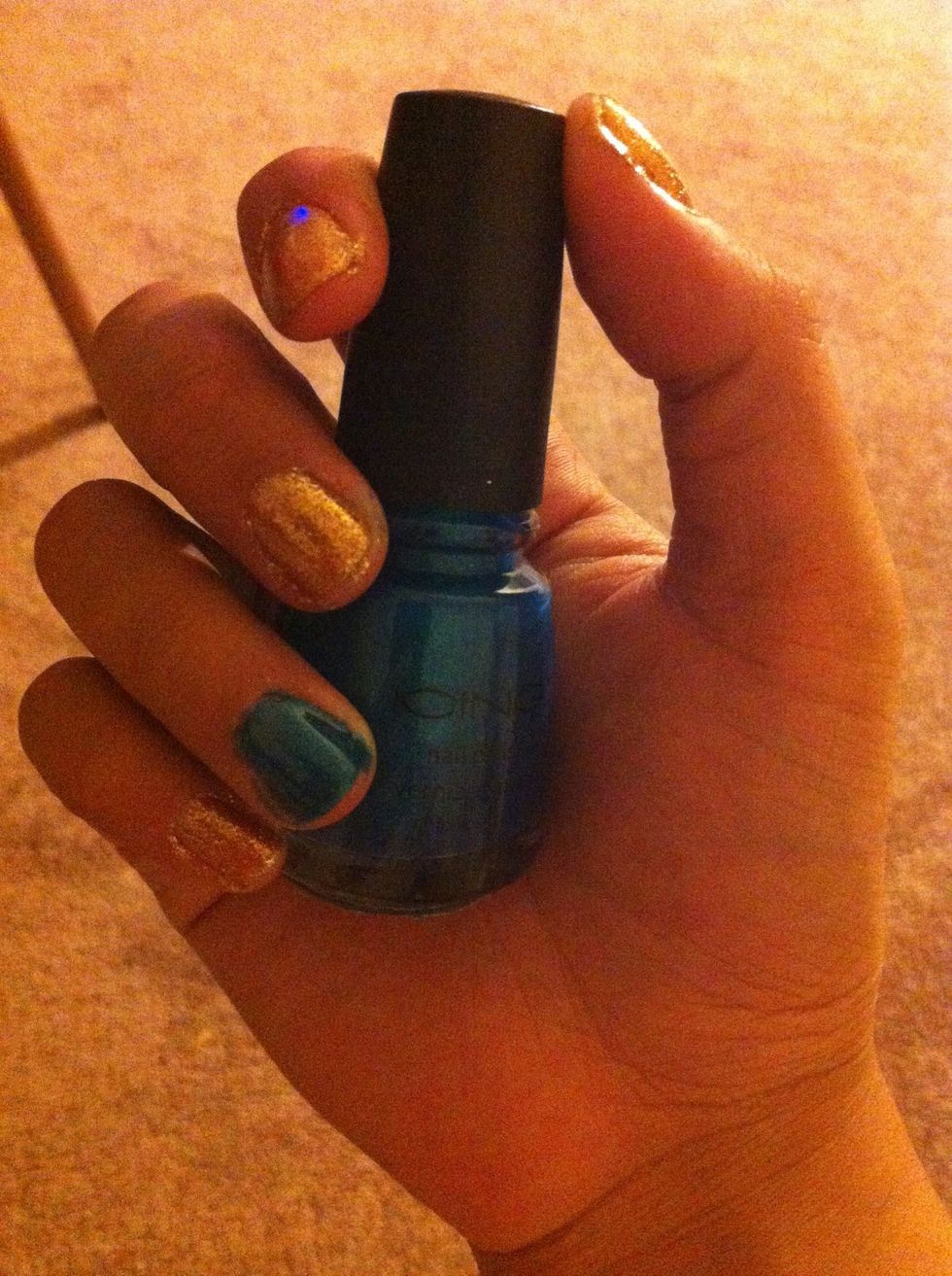 Paint your accent nail blue. Mine took 3 coats.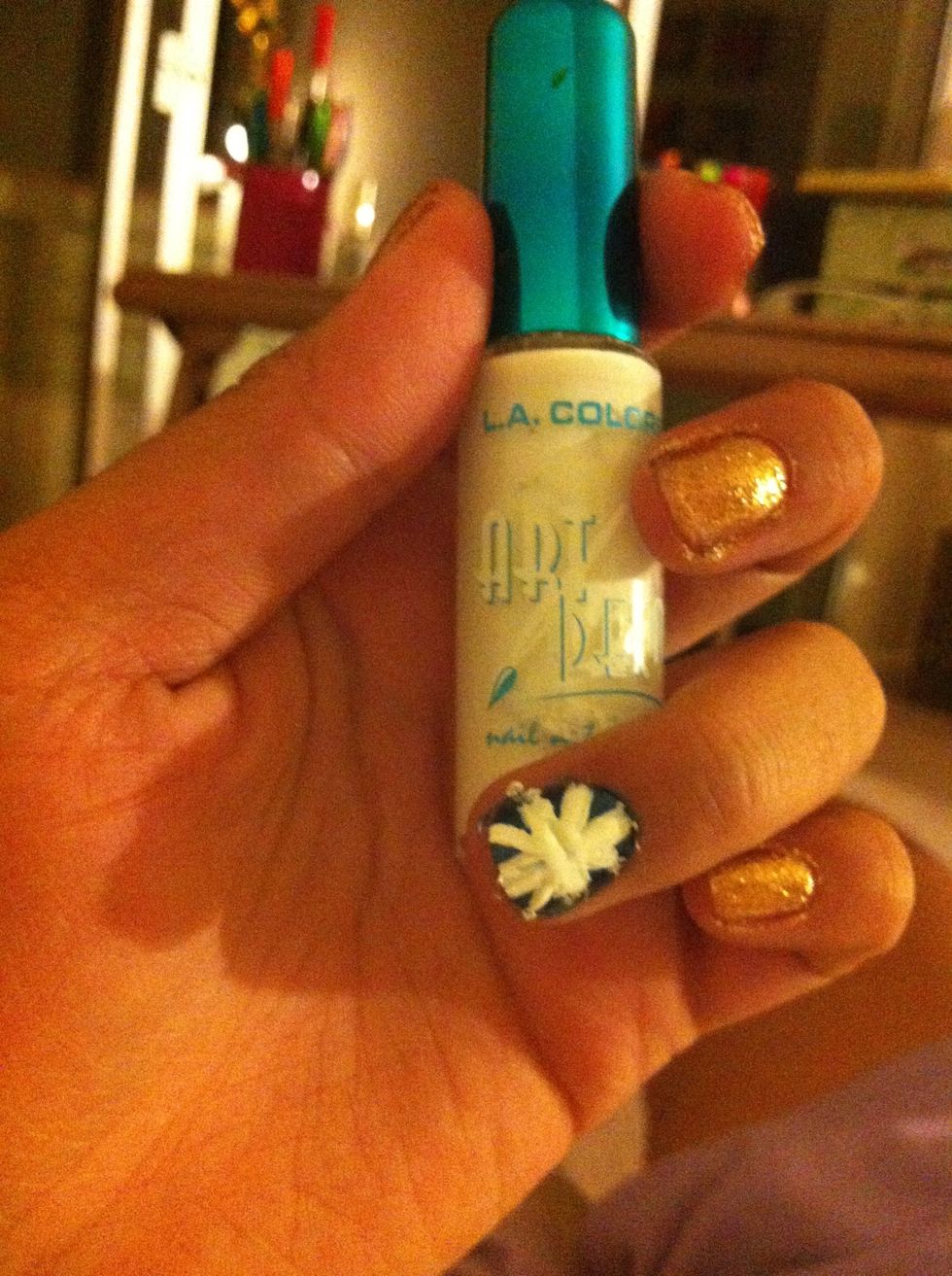 Paint an asterisk on the accent finger. Make sure it's thick so you can paint the red over it
Paint a strip of red on top of the white. I used the same brush for this one because Wet n' Wild has a new brush that's a thin and regtangular.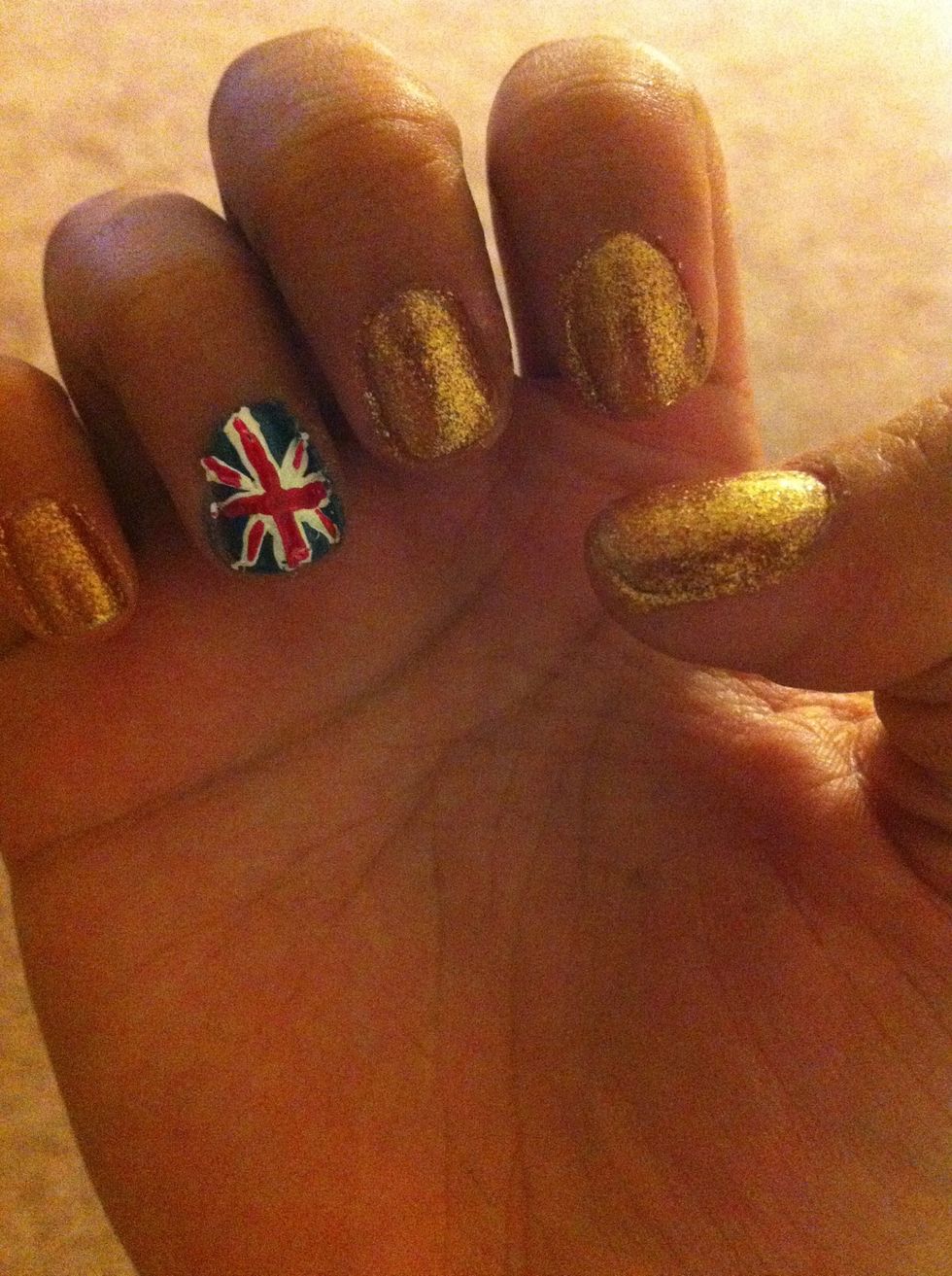 Since I'm right-handed, i used a toothpick for my other hand to get a thinner, more controlled stroke.
1.0 Base coat
1.0 Gold nail polish
1.0 Blue nail polish
1.0 Red nail polish
1.0 White detail nail polish