Start off with a nude color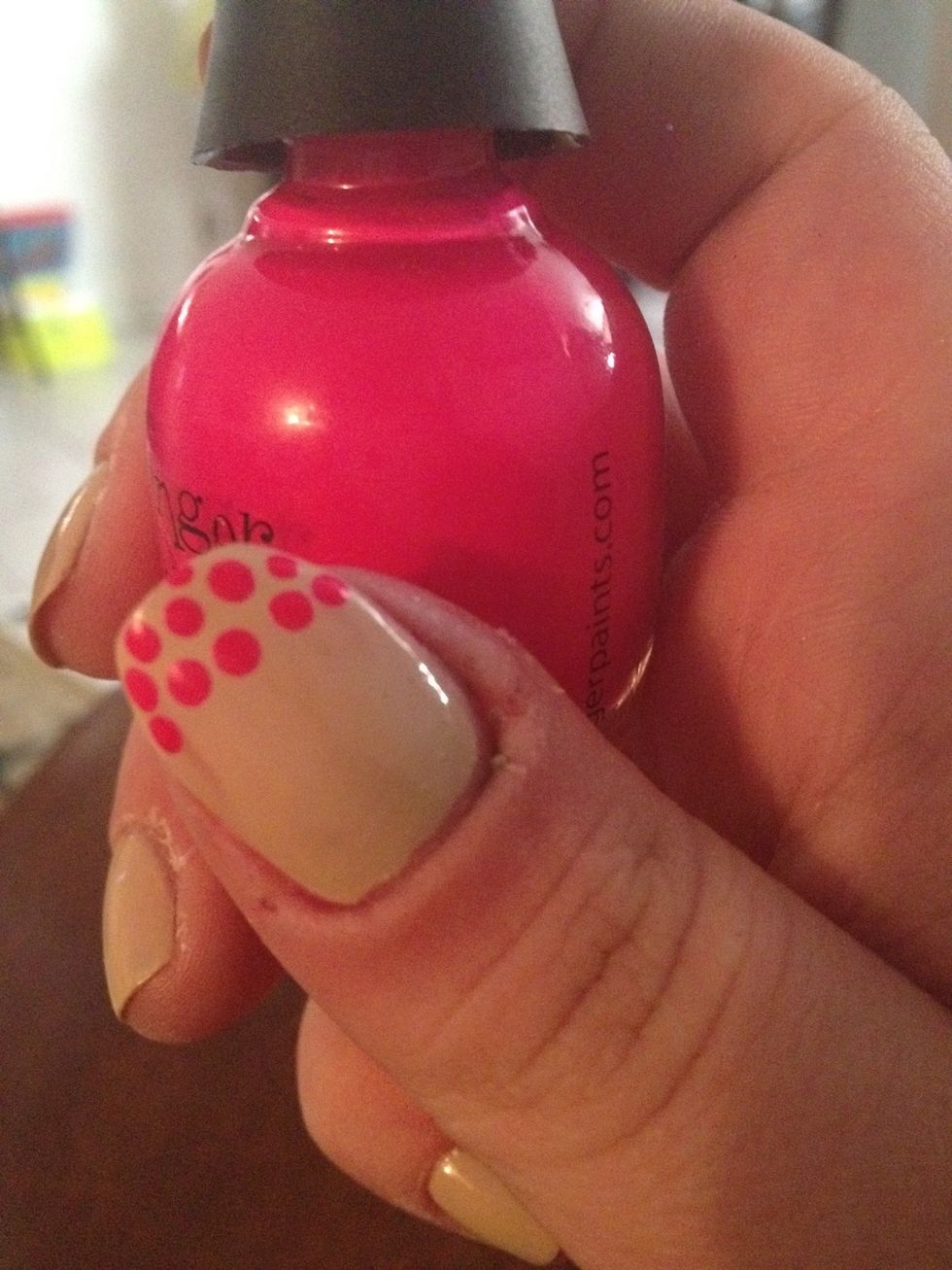 Get your Dotting tool and make some pink dots at the tip of the nail, leaving a little space between them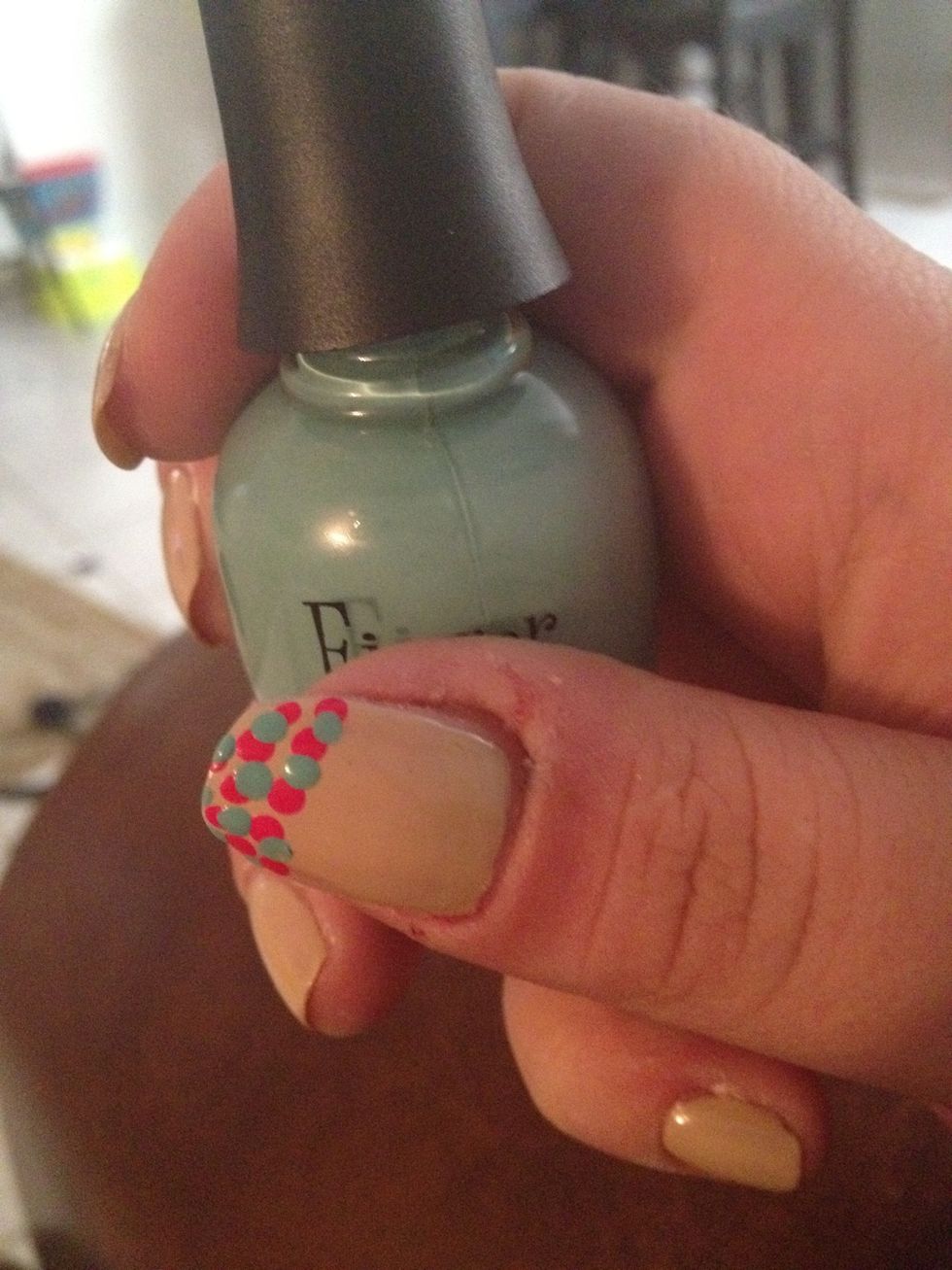 Add your blue in the space, however make sure the blue is touching and barely covering the pink dots.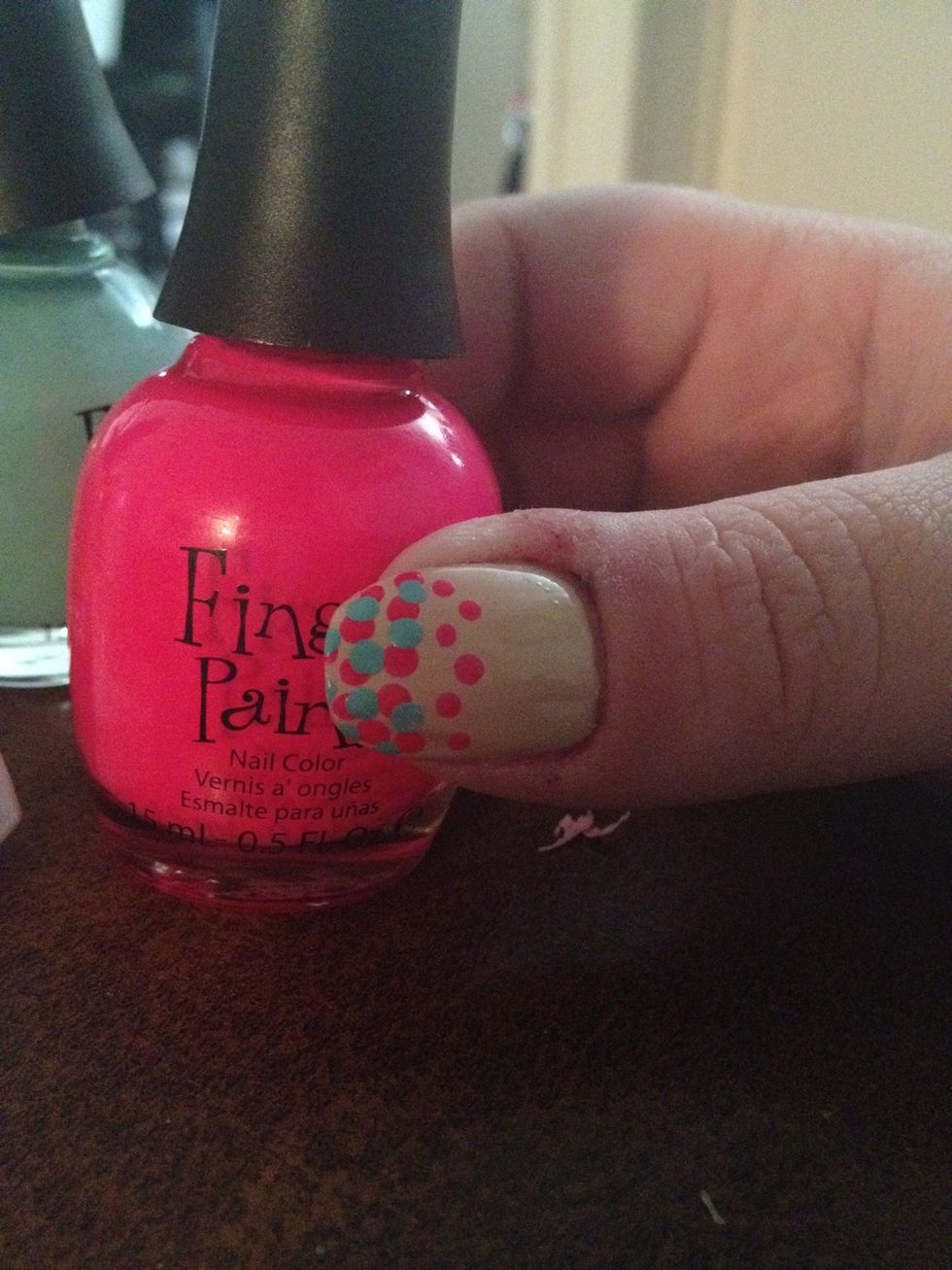 Add some smaller pink dots below but make them a little more spaced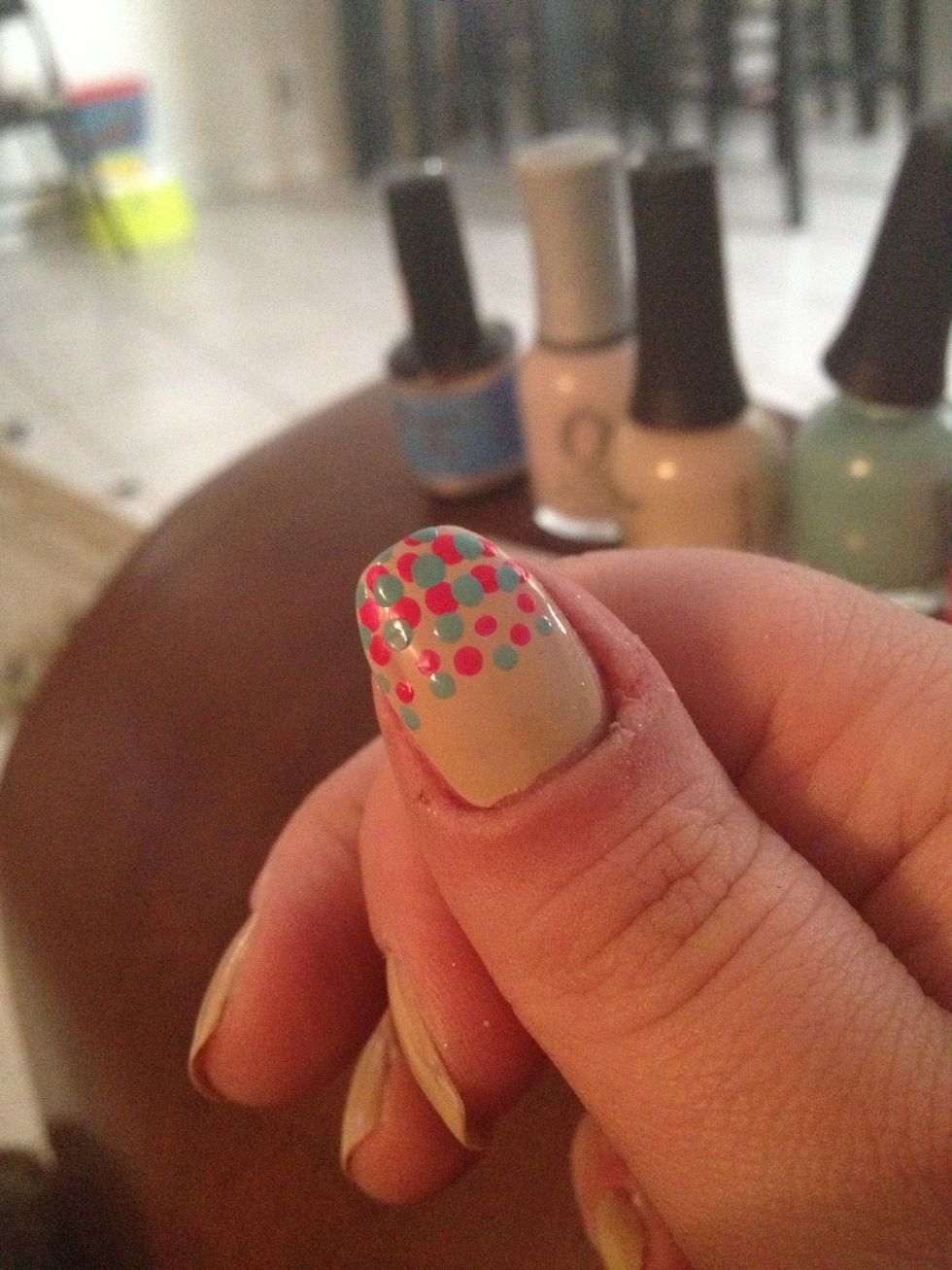 Add blue dots in those spaces, and make sure they're not touching the pink, or you can have them Touching the pink
Add your favorite top coat, I recommend this.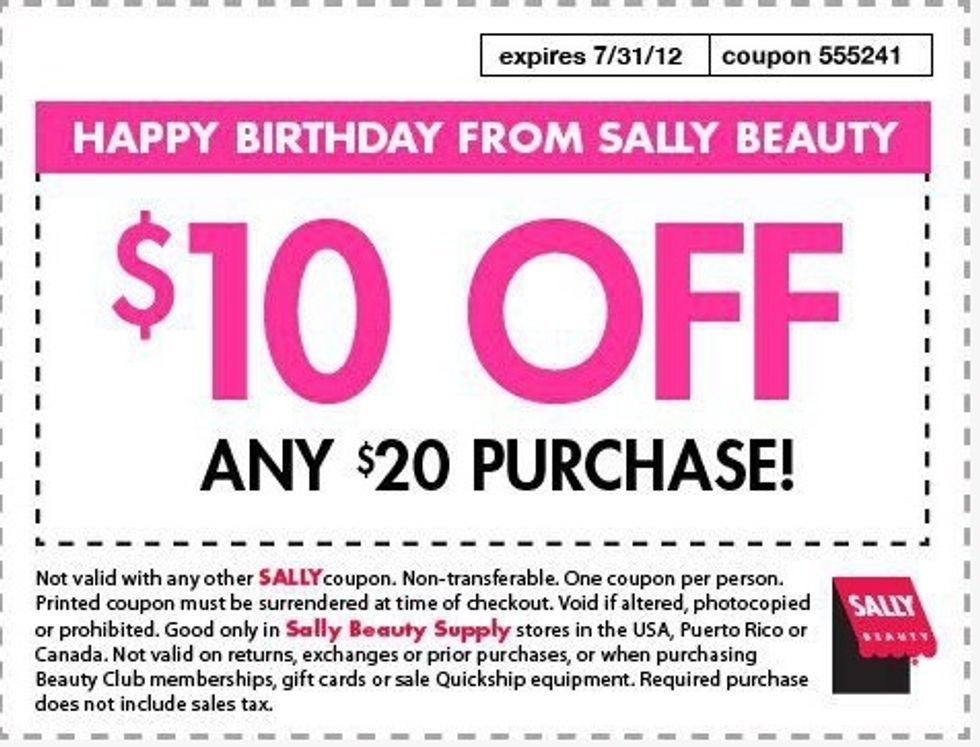 And awesome coupon!! Make multiple trips till the 31st! You just give them the code at the top right :) Just tap the photo and do a screen shot (pressing top and home button at the same time)
Finished!!!
Also be sure to Like me on Facebook. www.facebook.com/FabuloCityNails Show me your looks, and see designs before I put them on Snapguide, and keep updated on my indie line of upcoming nail polish!
The creator of this guide has not included tools
Fabulocity By Jessica
Follow my Instagram @fabulocitynails\n\nPlease feel free to request designs and ask questions.