How to paint newspaper nails
Super easy way to have unique nail designs!!! Takes about 30 minutes.
54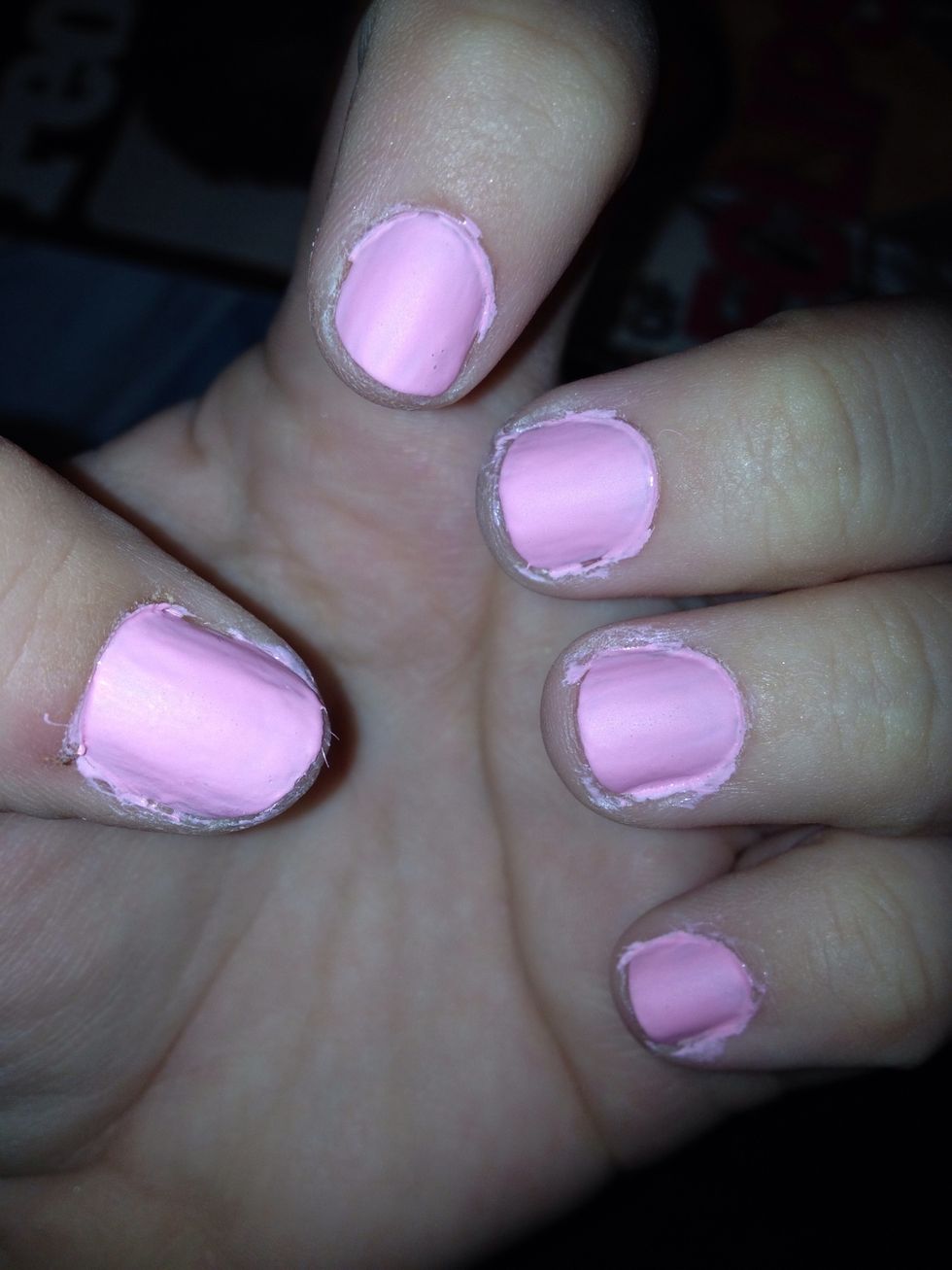 Paint nails a light colored nail polish (2 coats) Sorry mines so messy! The pink was a little thick. Let dry 10-15 minutes.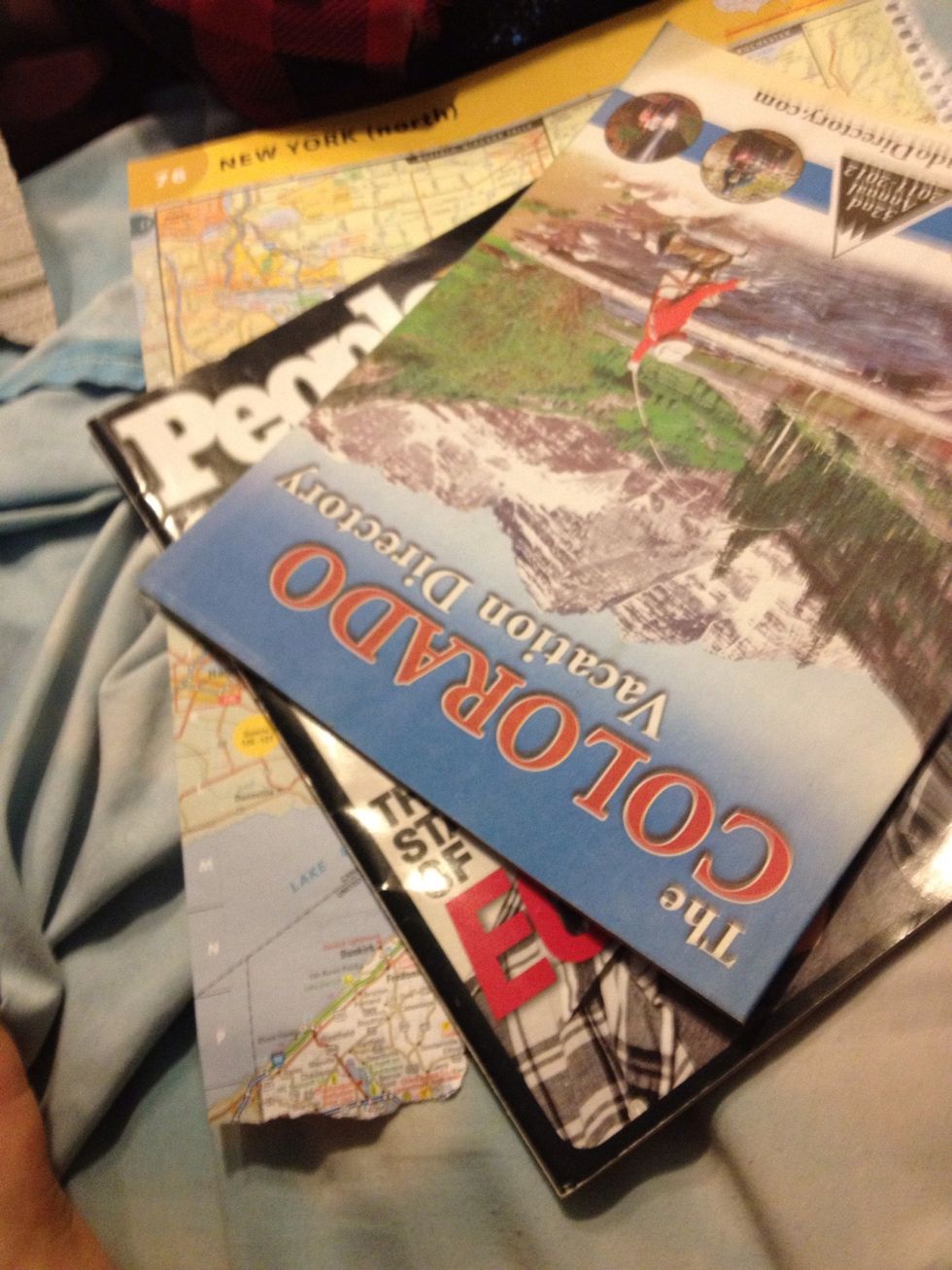 Use some magazine or newspaper article that you don't read or care about and rip out a page that has a cool font you like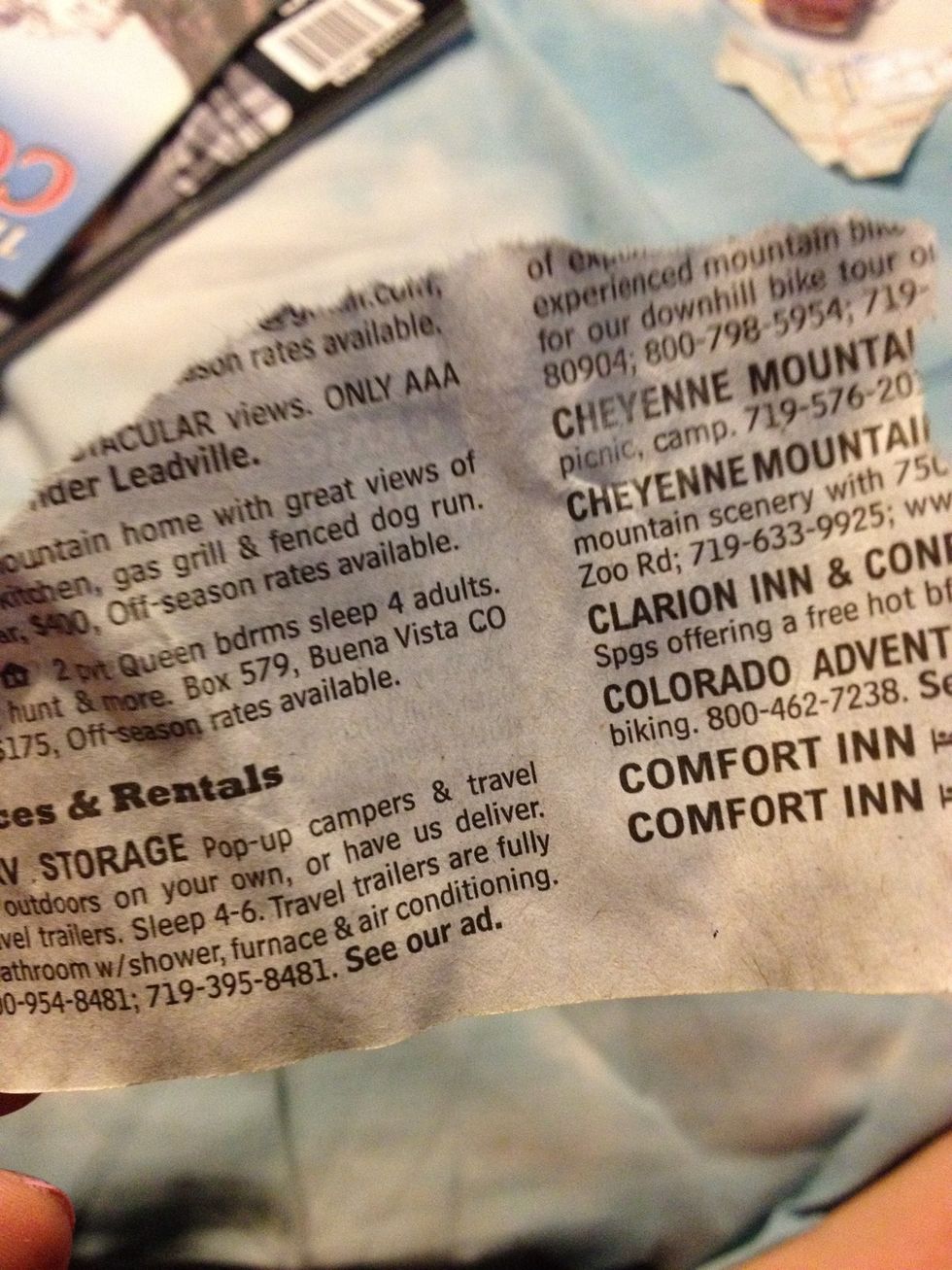 Anything will work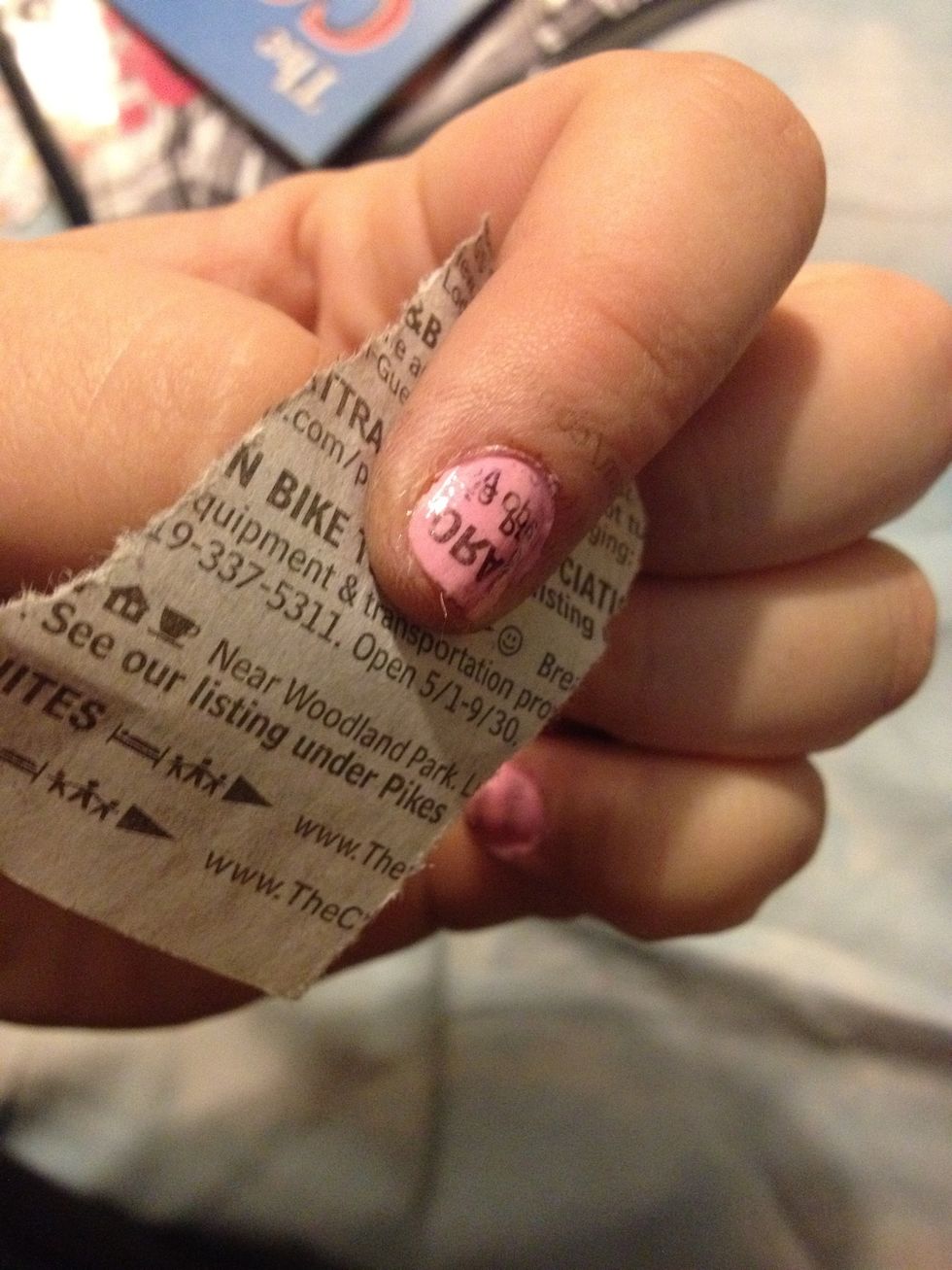 Soak the piece in alcohol and then quickly press it to your painted nail and squeeze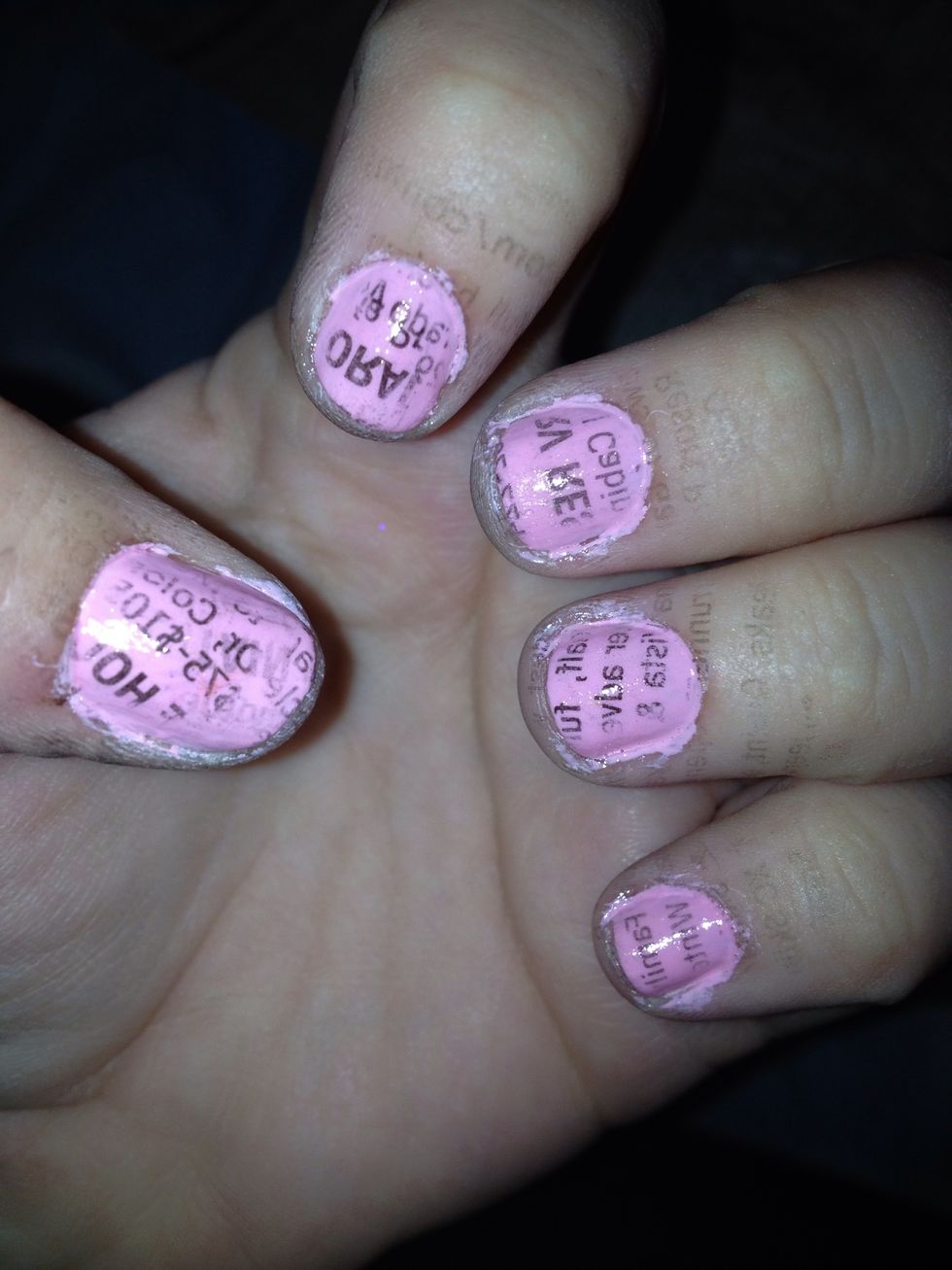 Finished product! Paint them with a clear coat to make the ink last and the nails shiny! You can clean up the edges after you're done with nail polish remover or it will fade in half a day. Enjoy!!!
Rubbing alcohol
Cotton balls
White or light nail polish
Clear coat nail polish