How to paint nested triangle nails
P.S. Nested Triangles is what the original creator of the design called it.
36
Paint a base coat. I'm using OPI Nail Envy.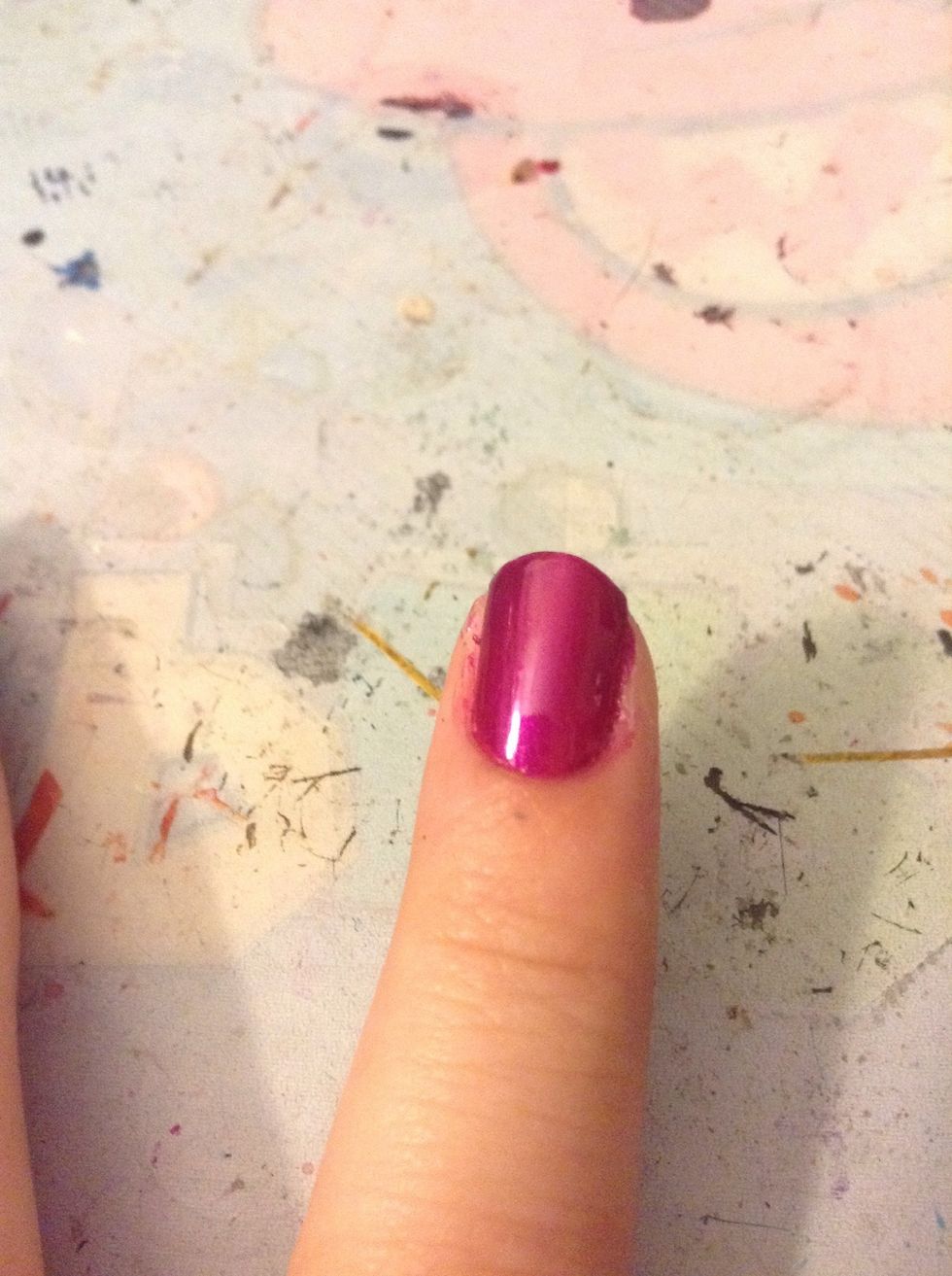 Paint your first color. One or two coats, you can choose. Wait at least a half hour (I waited more between each triangle because I was watching DW and kept getting distracted.)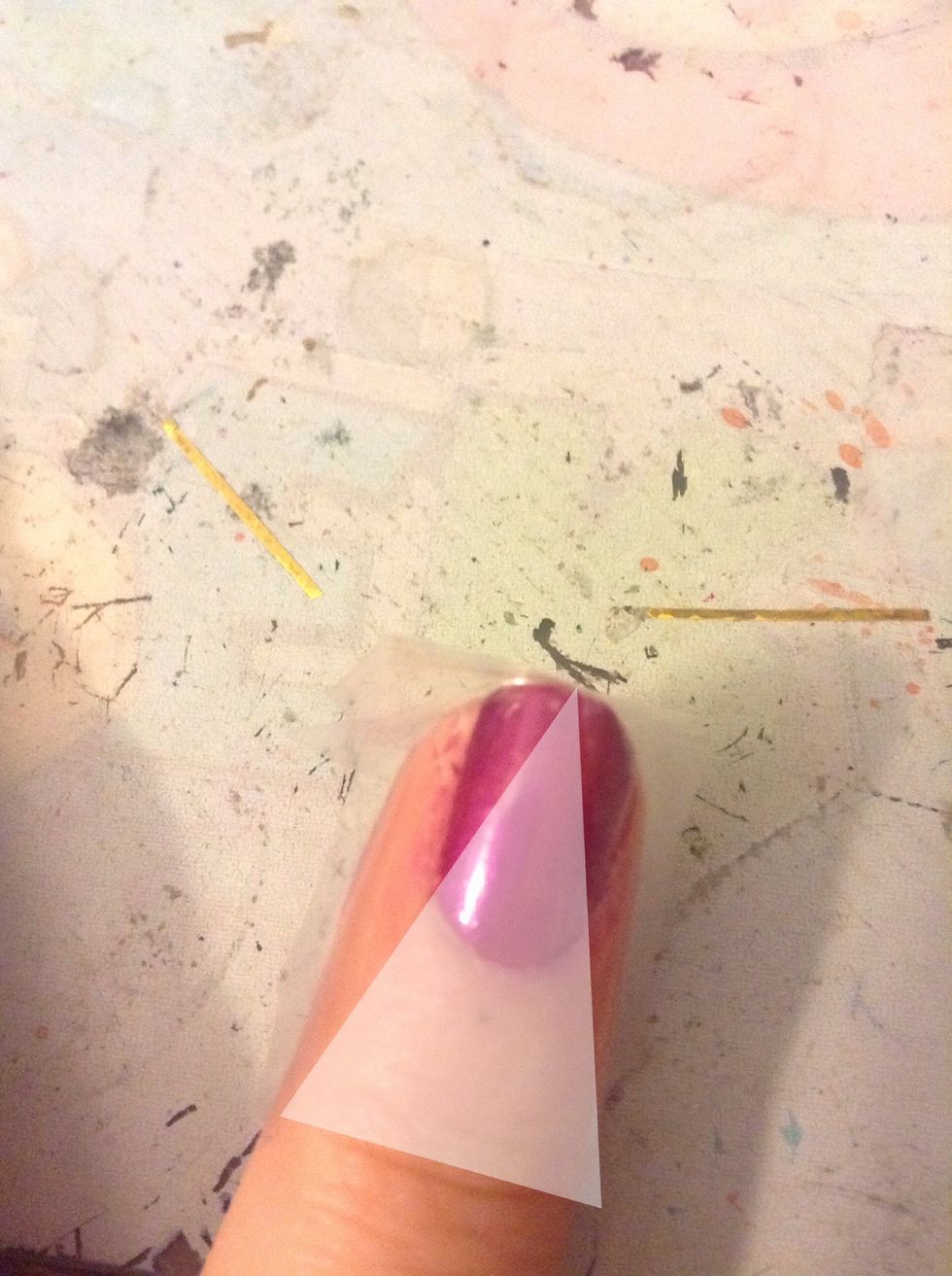 Tape the sides to form a triangle. Sorry for the awkward pic triangle, but you couldn't see the tape so I added the pic. The triangle is what you will paint...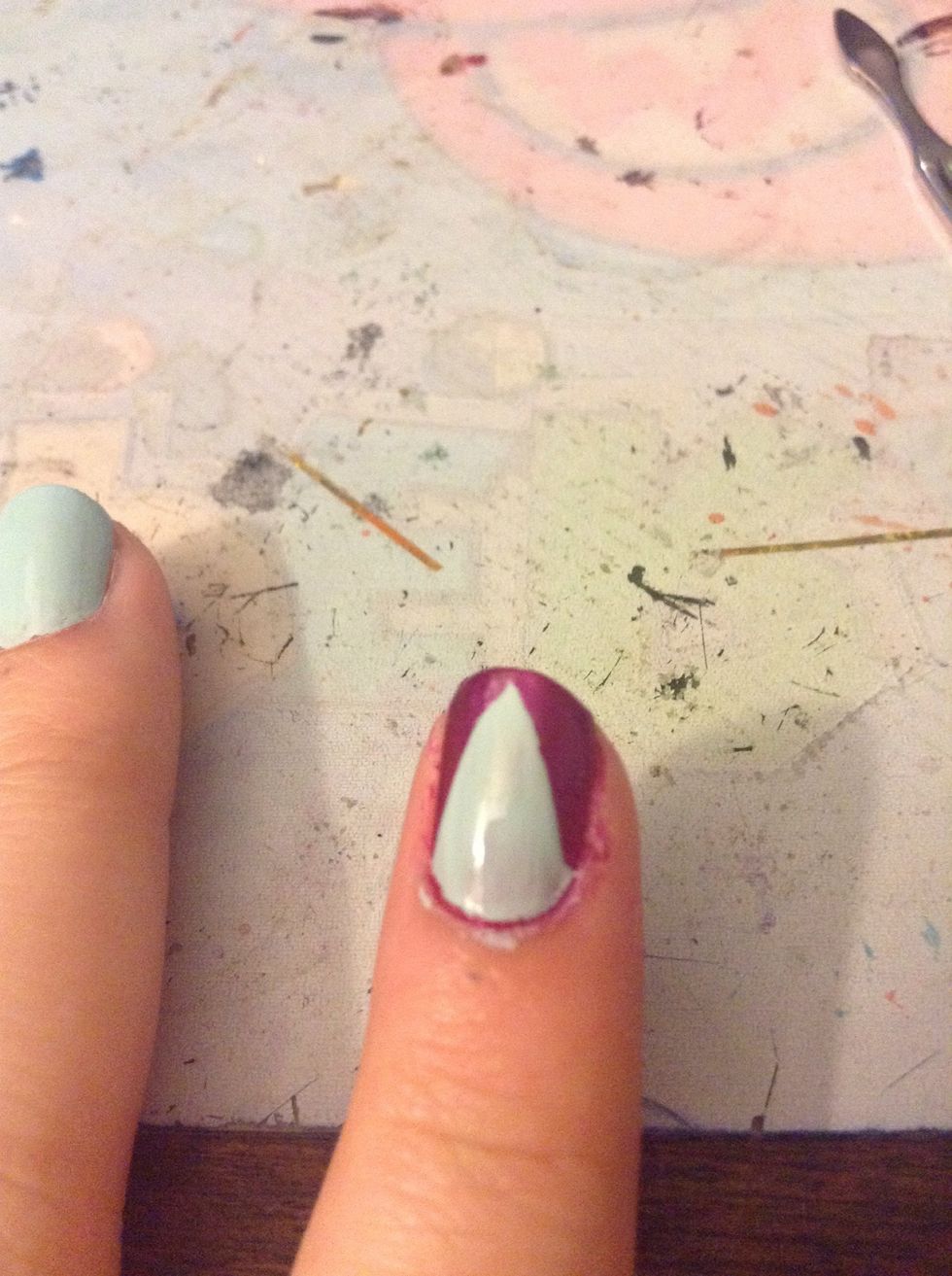 Take off the tape while the polish is wet still for cleaner lines. *And you can use two, three, or four colors.
Wait for it to dry, then tape a triangle with the point toward your cuticle. *You can use regular tape, it's just easier to see the nail tape.* Paint the little triangle...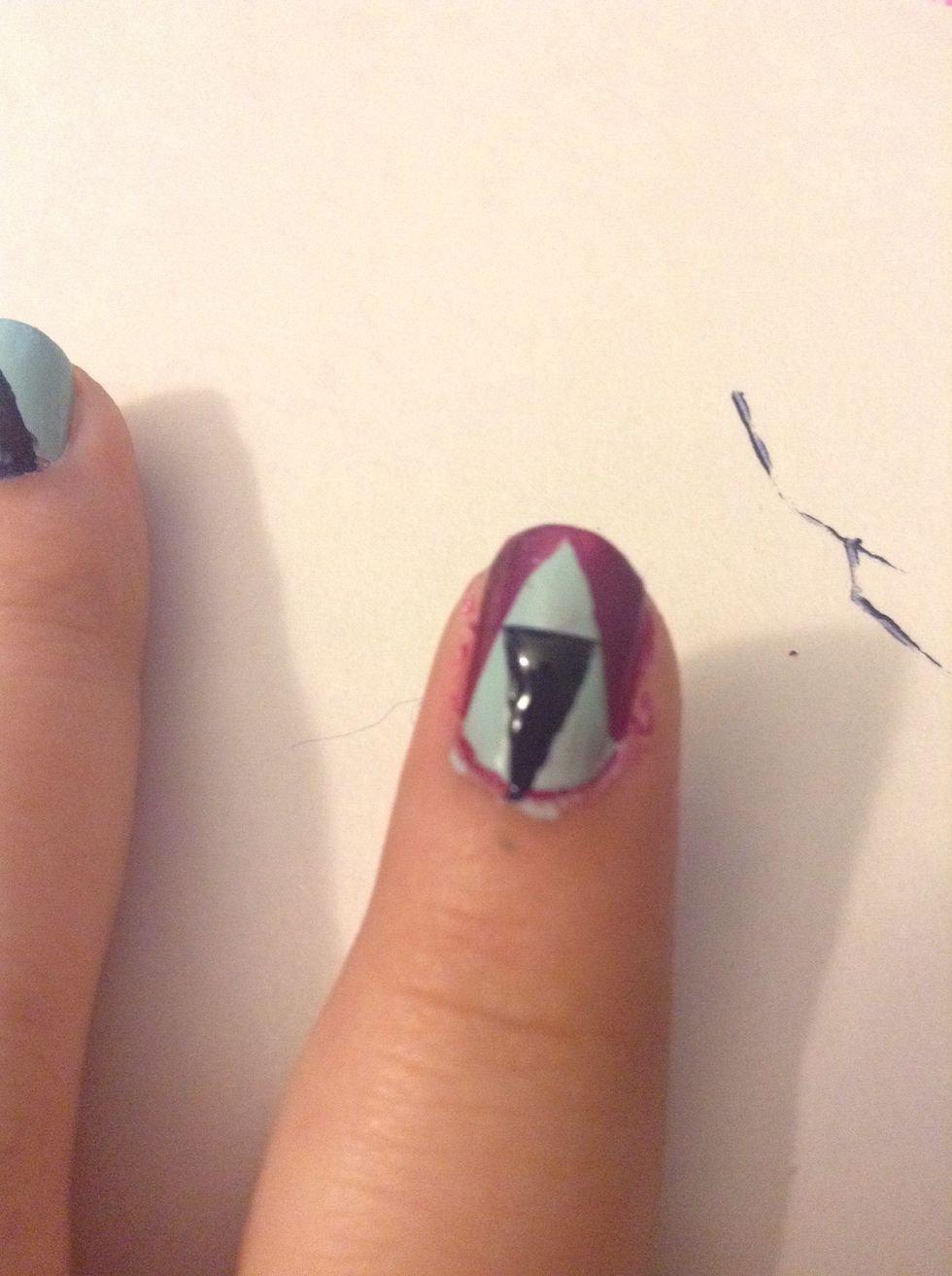 Remove the tape quickly and then wait for it to be dry.
Tape another triangle with the point going toward the end of your nail.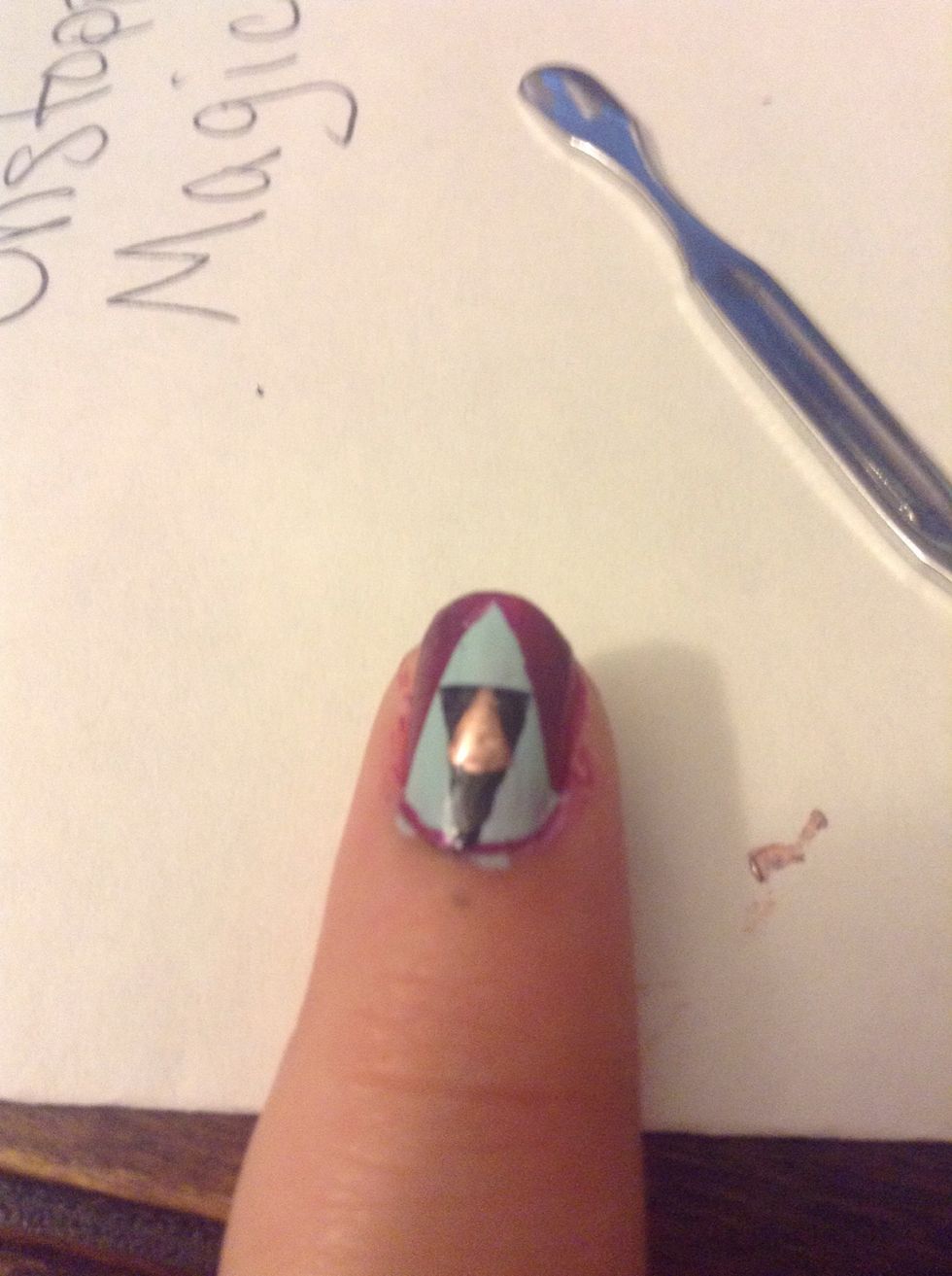 Remove the tape.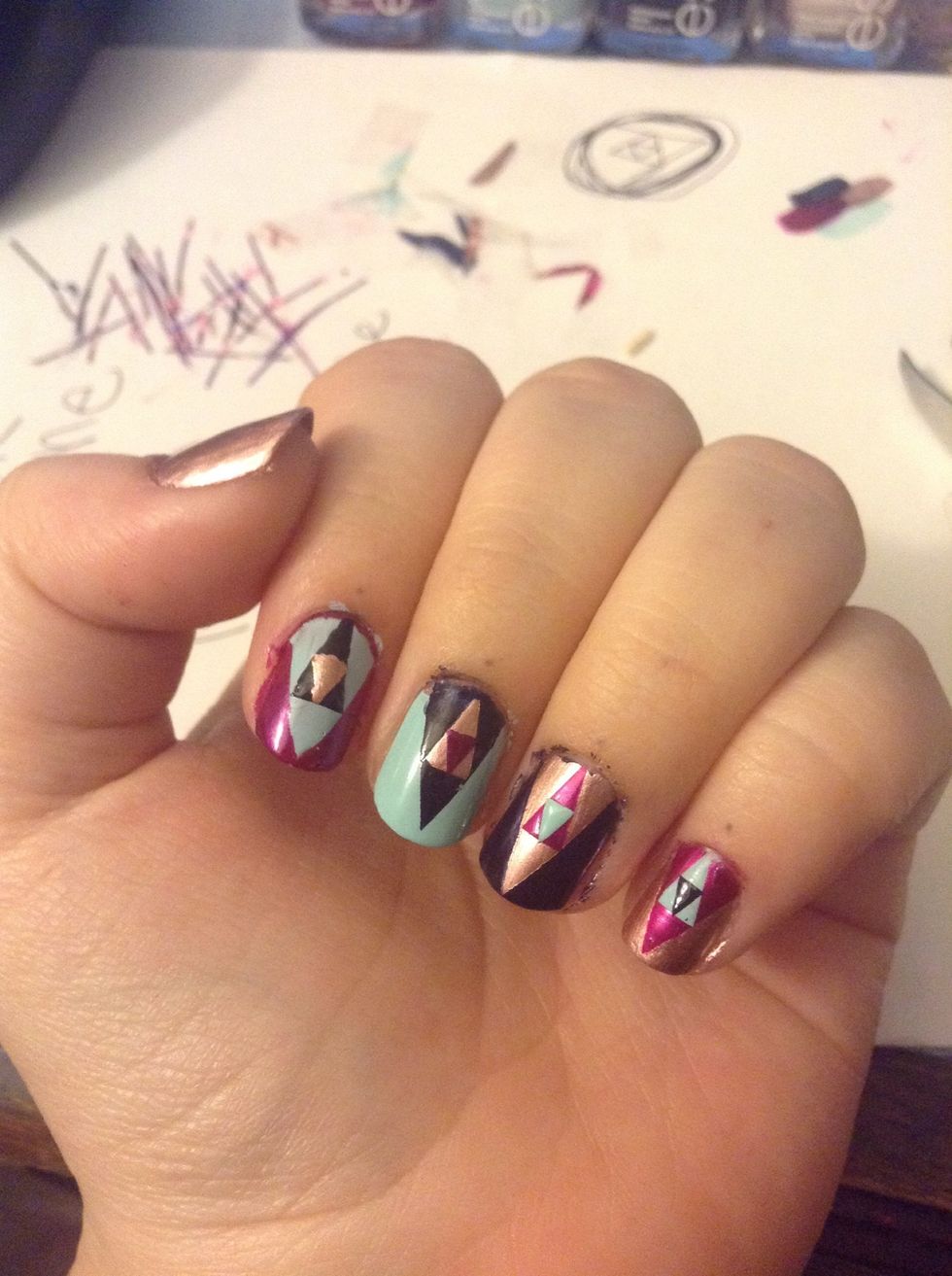 Then clean up as needed with a small brush or q-tip and polish remover. Then topcoat and you're done!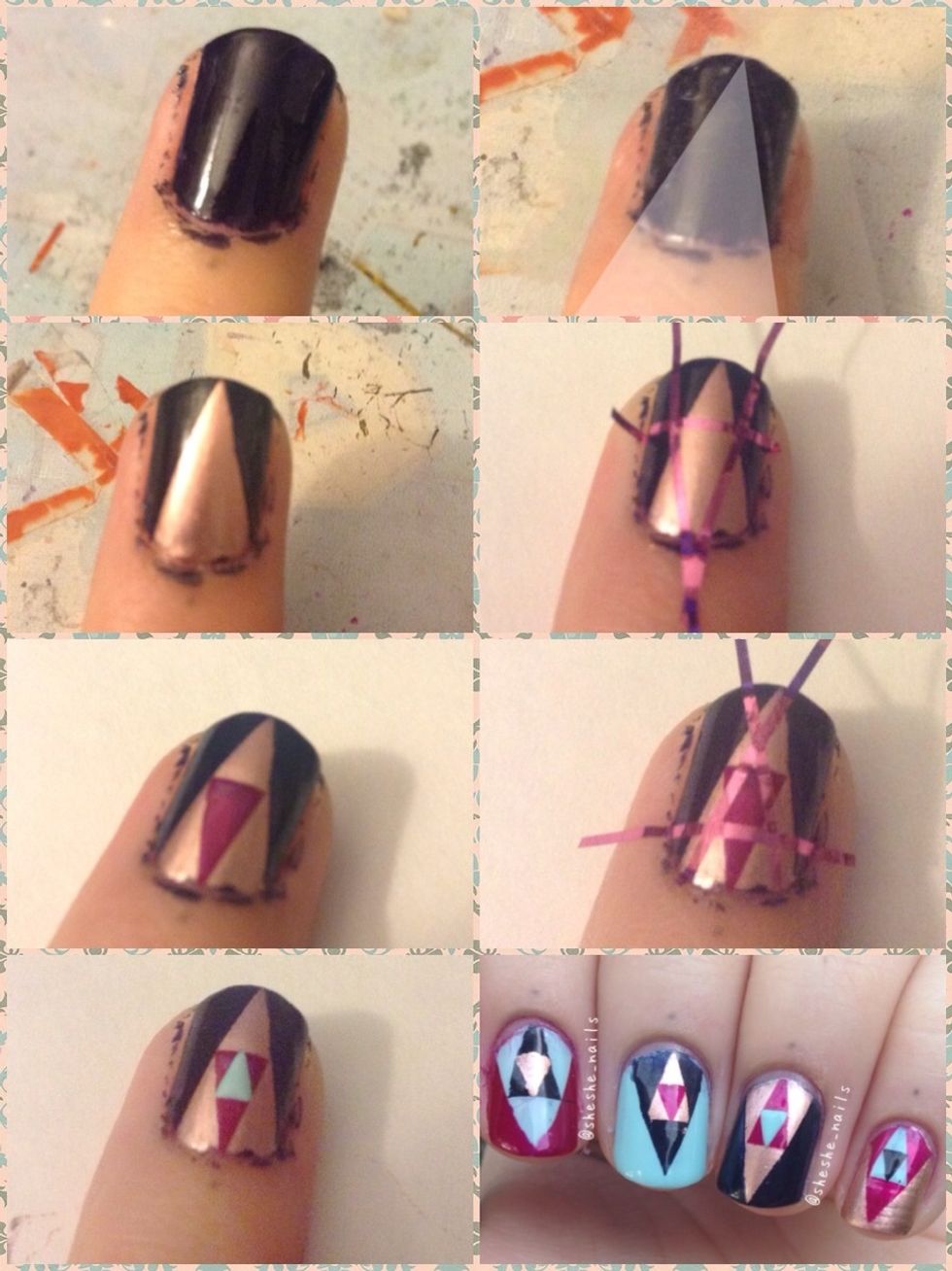 Condensed little pictorial.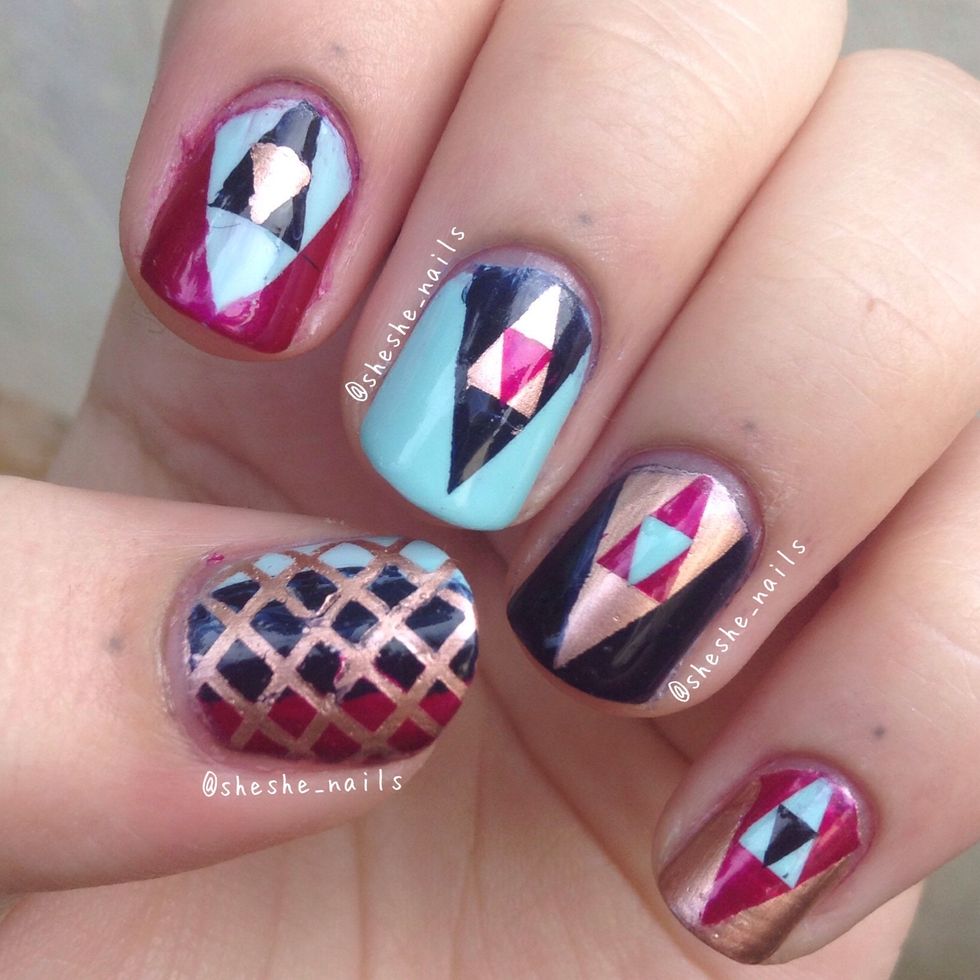 Hope they turn out awesome! Tell me what kind of guides you'd like to see and I'll work on them. *I just used nail tape for my thumb.
Base coat
Up to 4 polishes
Tape
Top coat
Polish remover
Small brush or q-tip