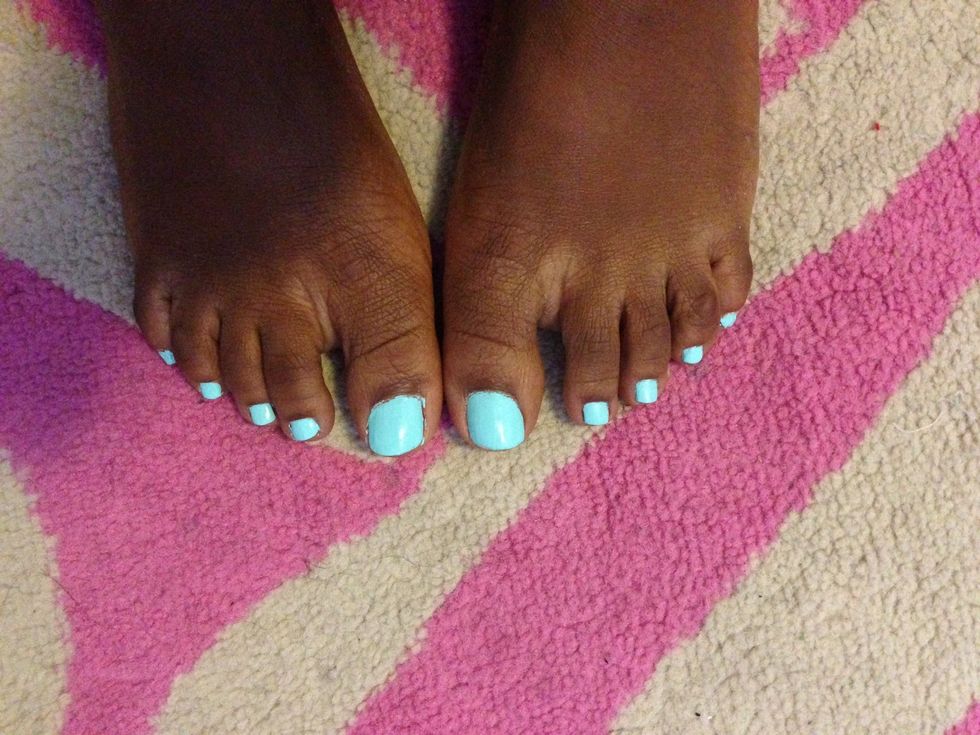 Paint your nails any color you want!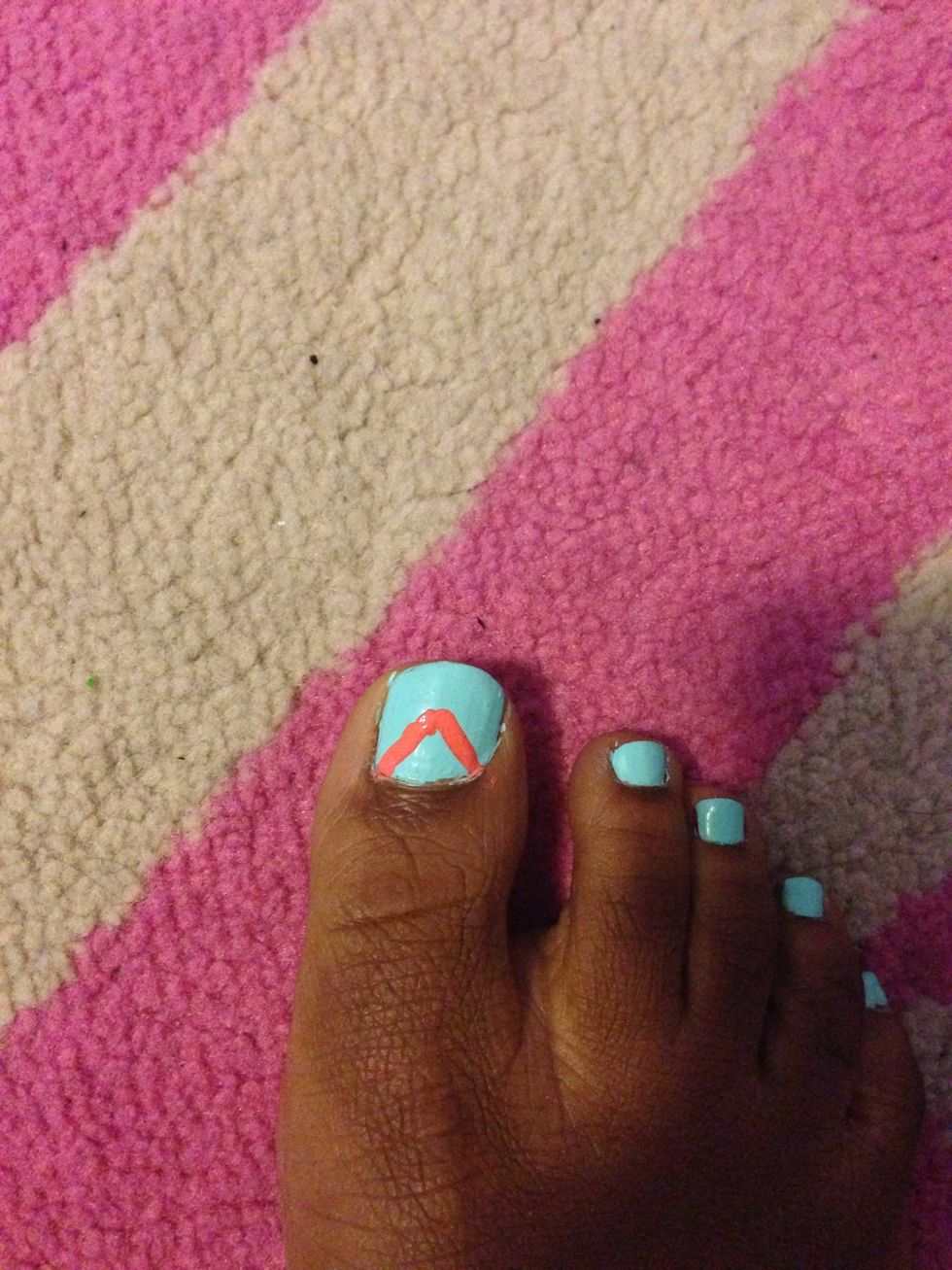 Draw a Triangle with a desired color.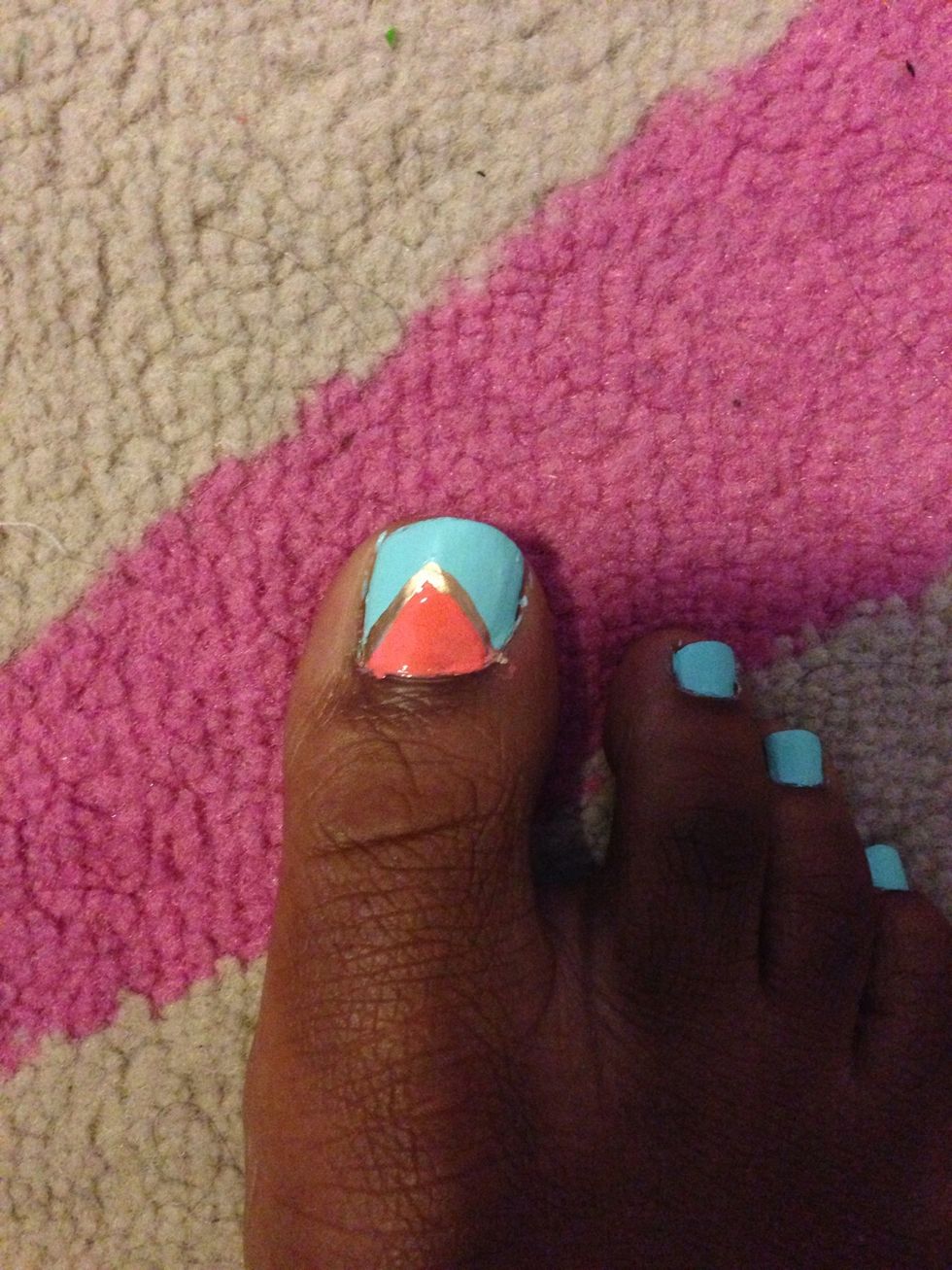 Fill it in. Take your nail art brush and out line it with an opposite color such as gold.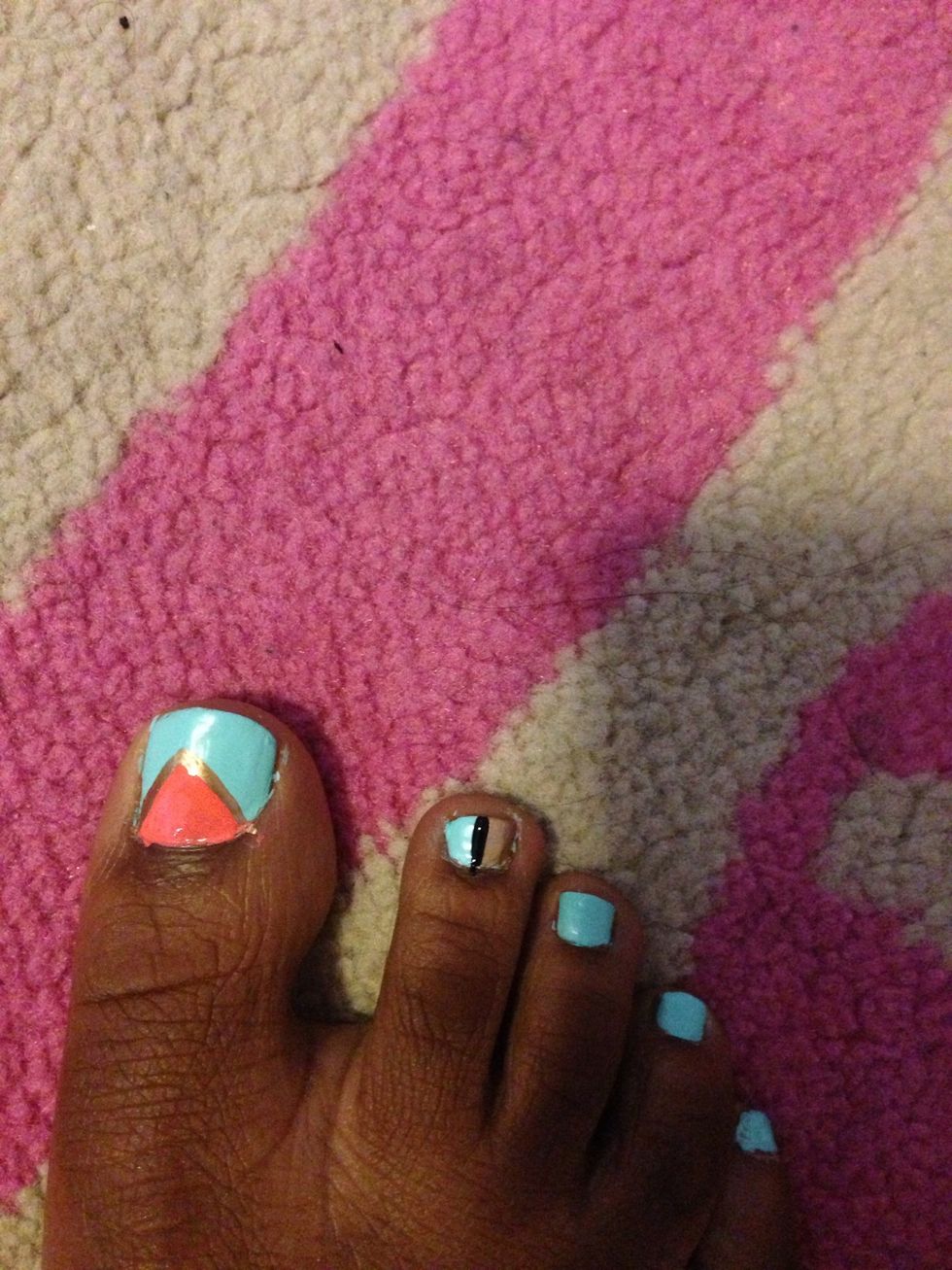 Choose a color to paint half of your nail, wait until it dries and paint a line down the middle separating the two.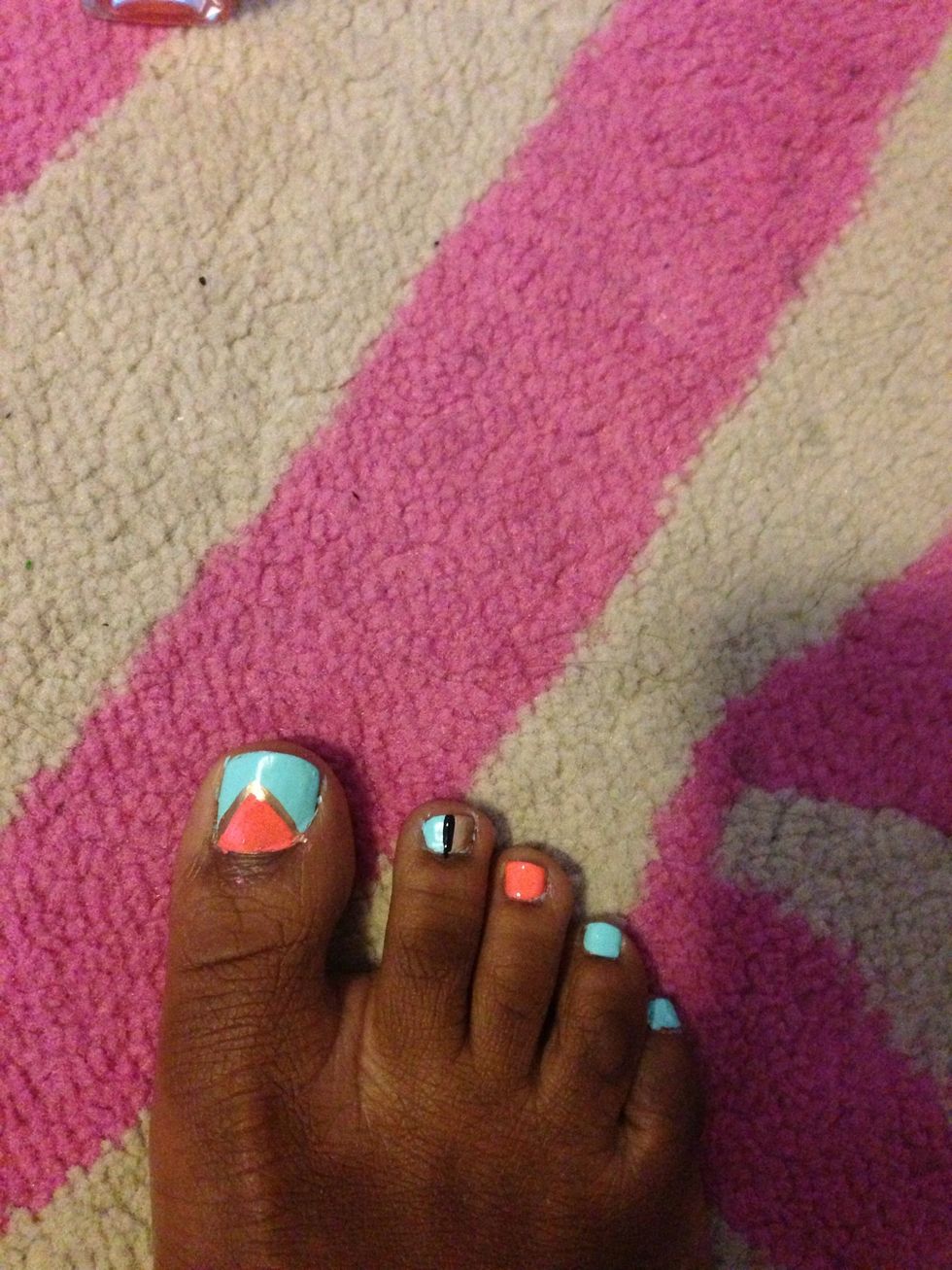 I chose this coral for an accent nail.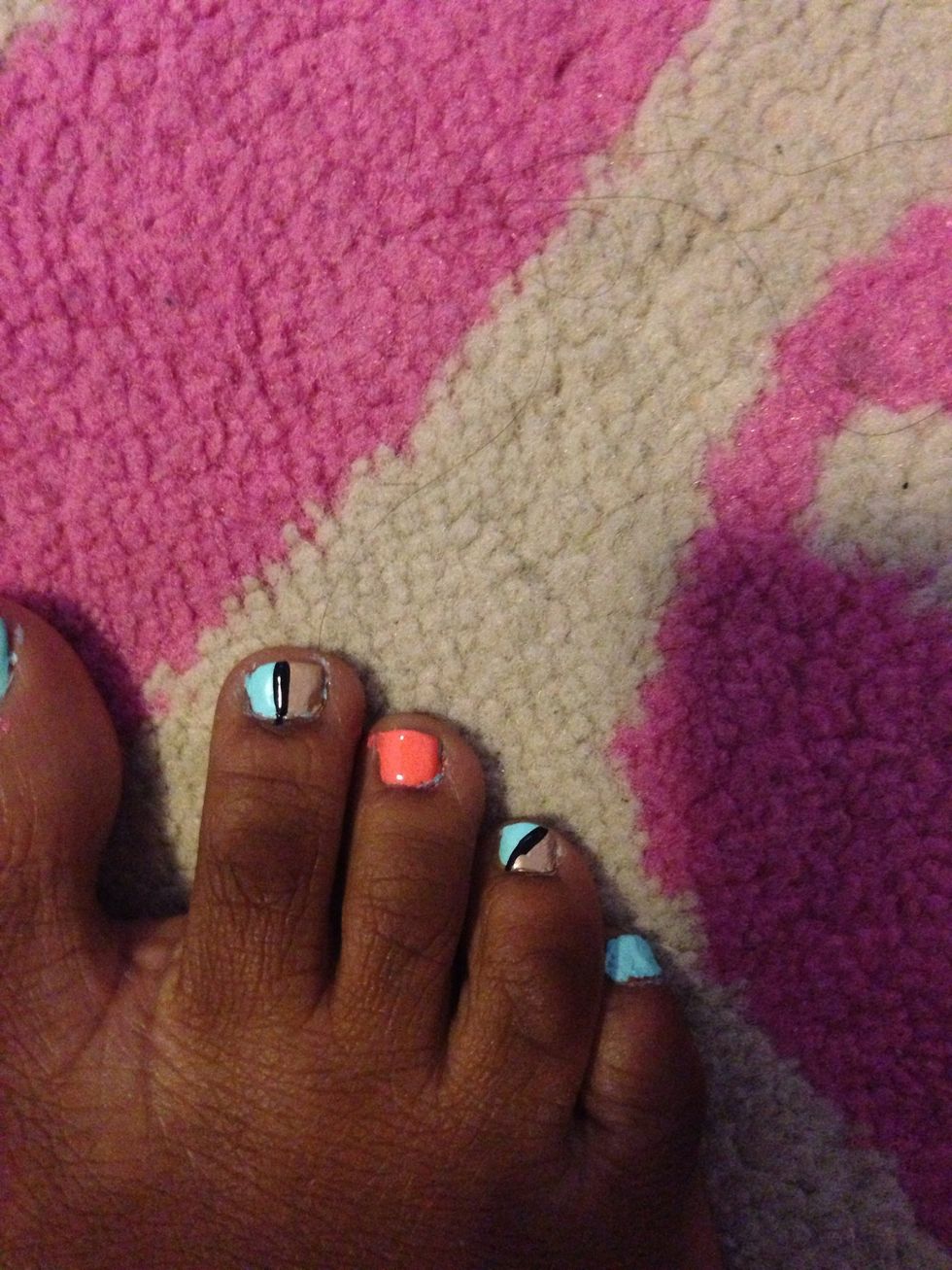 Now pant half of your nail any way you want. Then take the nail art brush and make a line just like the others and add a top coat you are done!!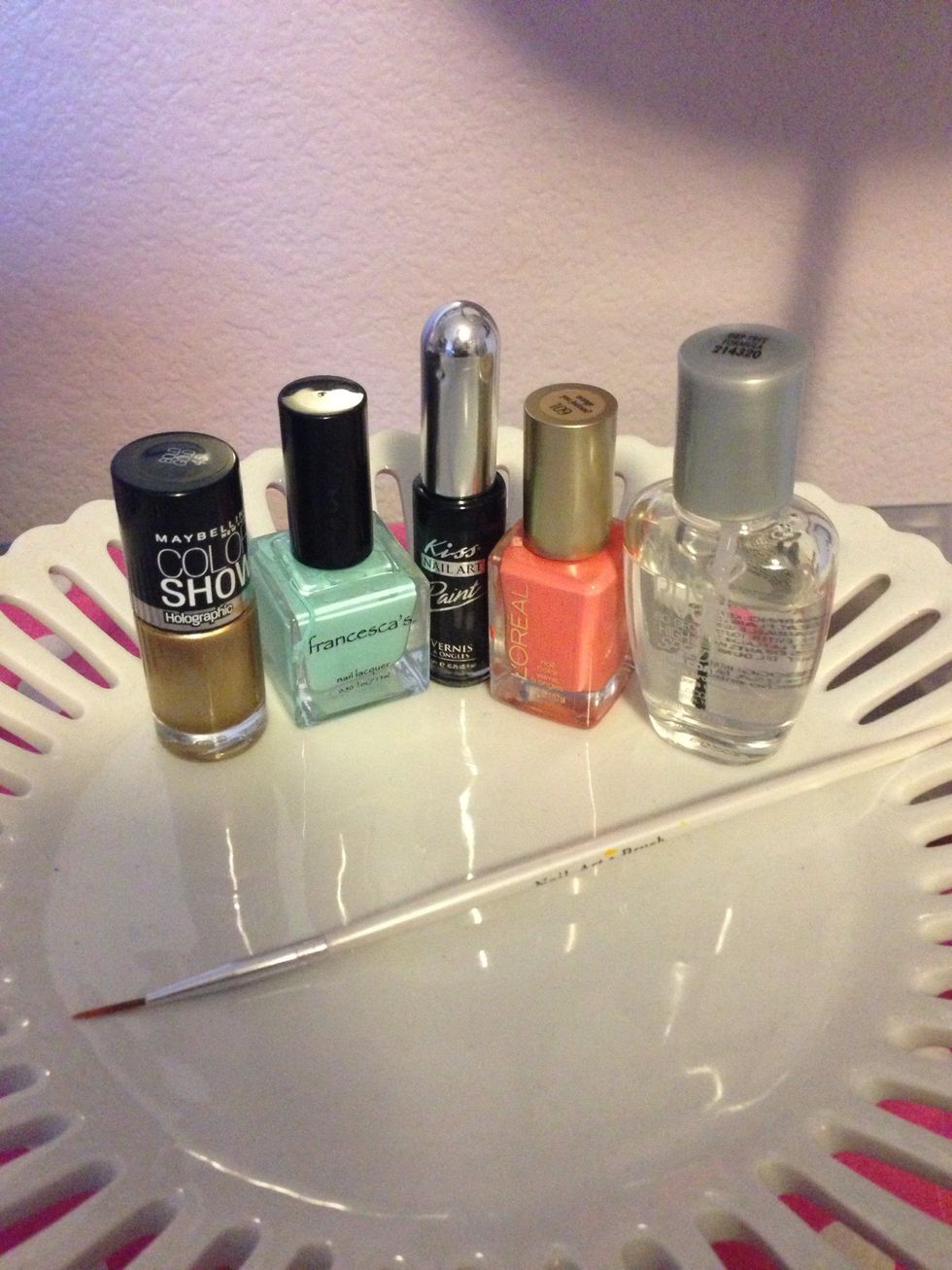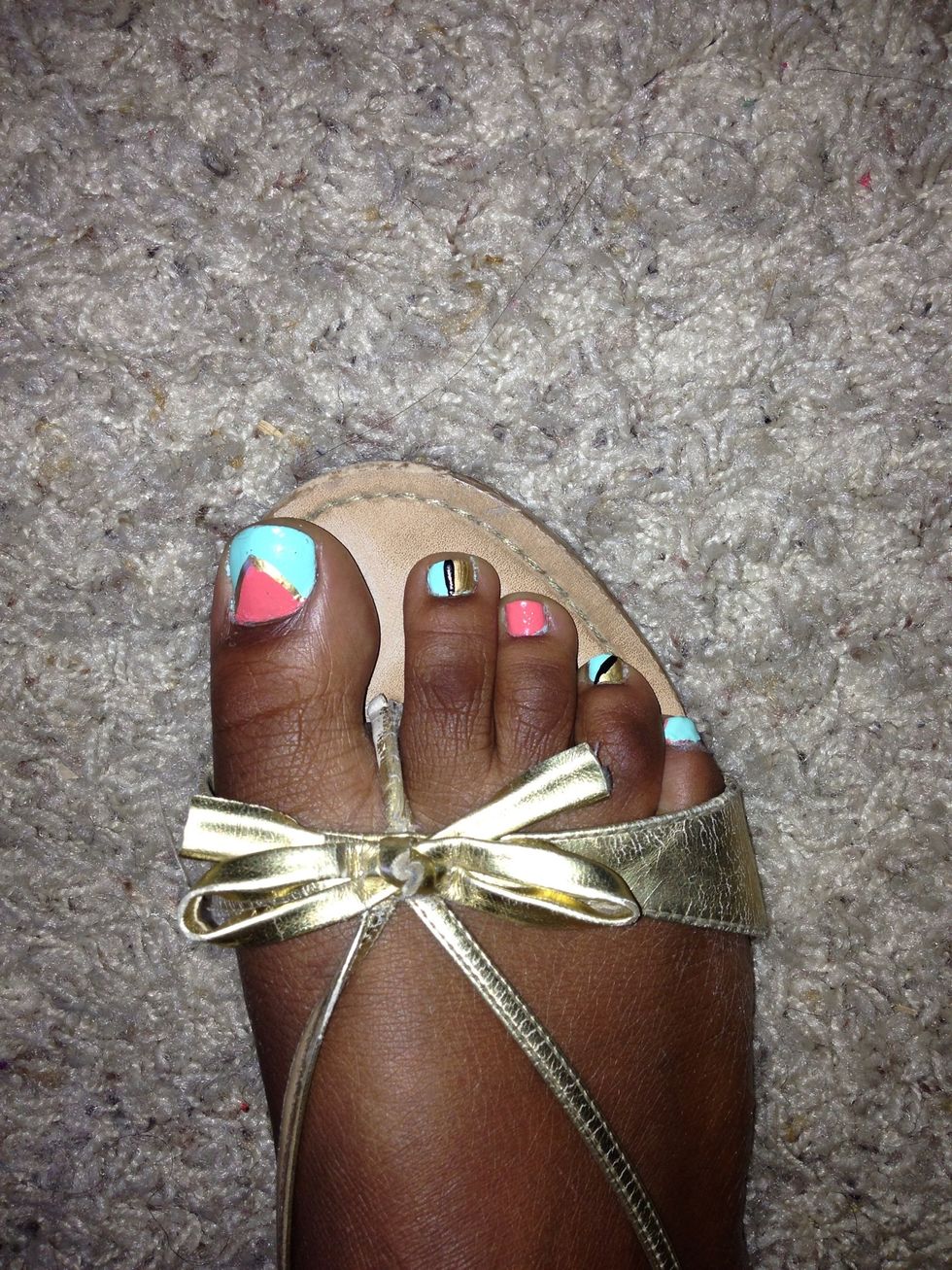 Simple and easy!!
4.0 Different nail polishes
1.0 Nail art brush
Josie Jackson
Nail Art, Fashion tips, IMI (I made it ) and repeat! Let's have fun being creative together! Follow me on IG: josiesfashiondiaries ☺