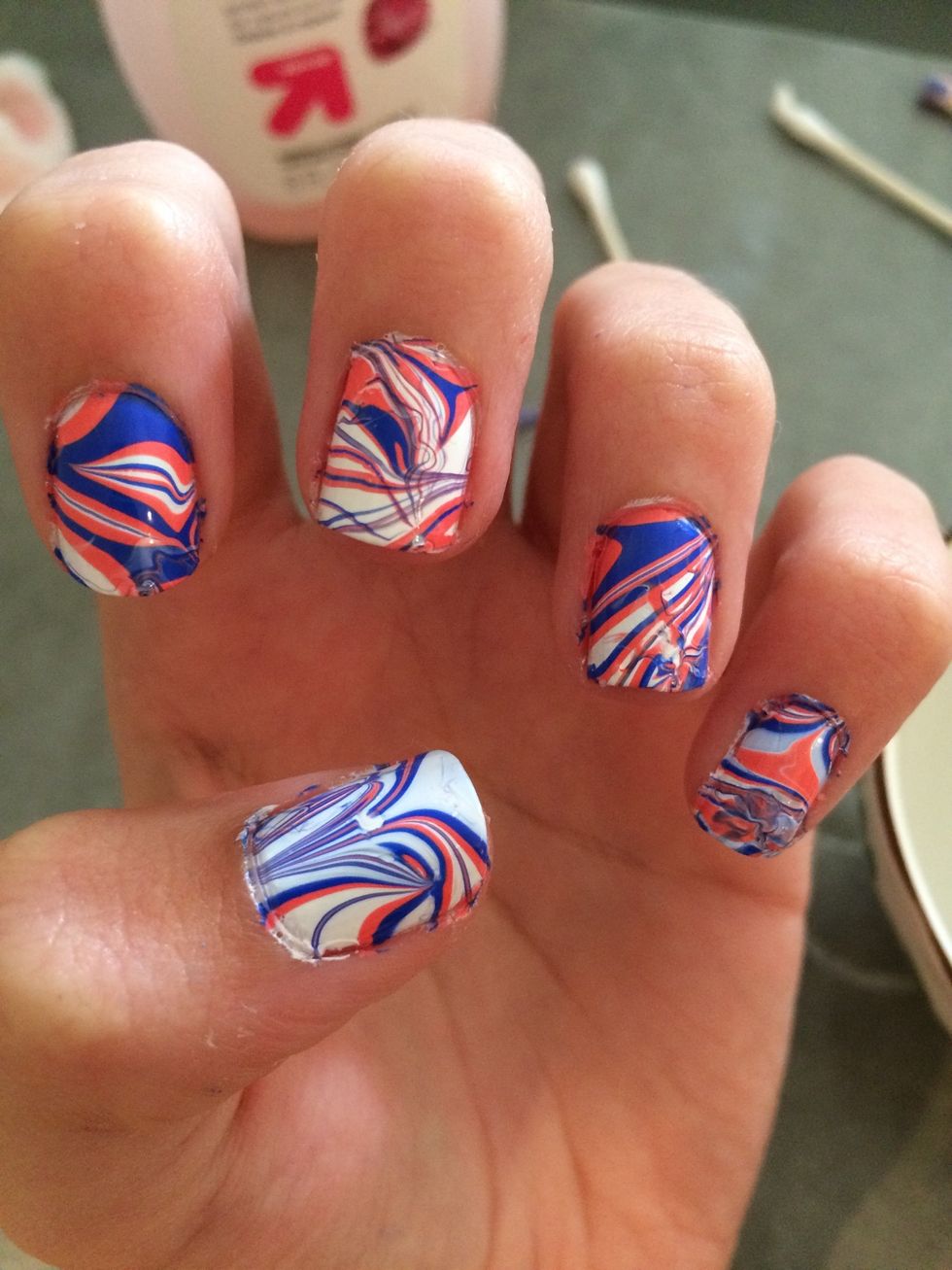 How to make marble nails!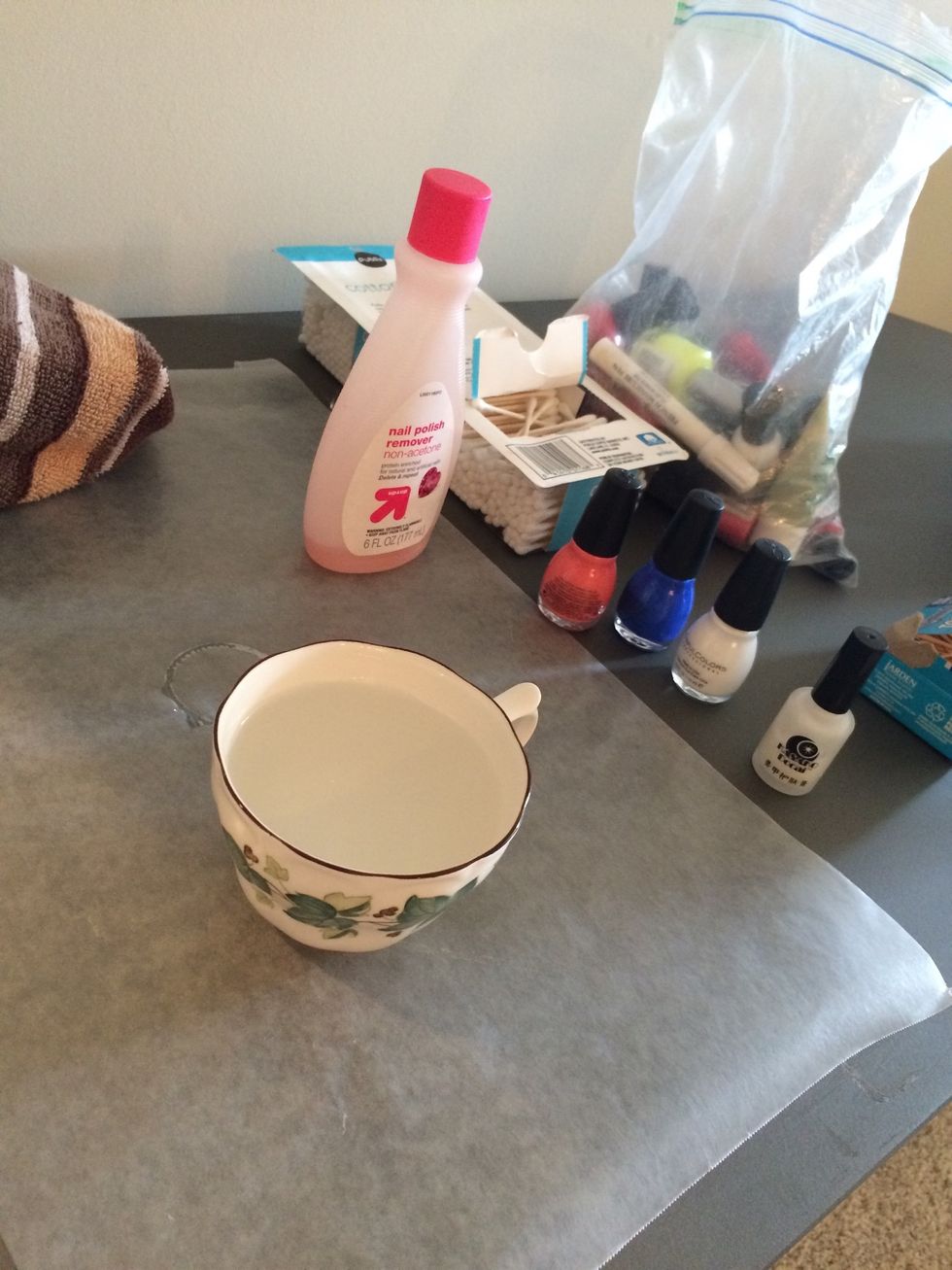 Gather all your materials
Paint a base coat and a coat of white polish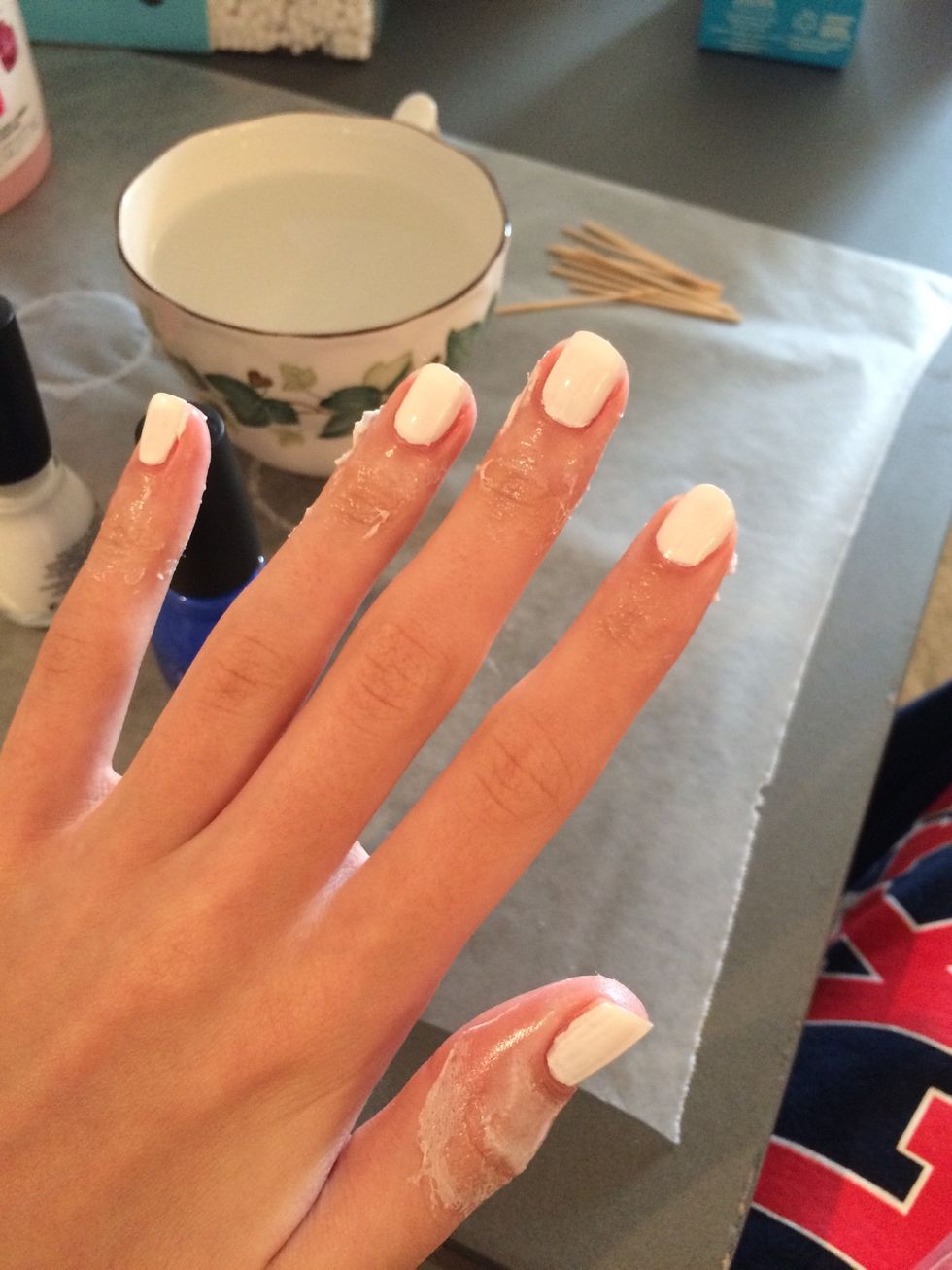 Put glue or tape around your finger, not touching the nail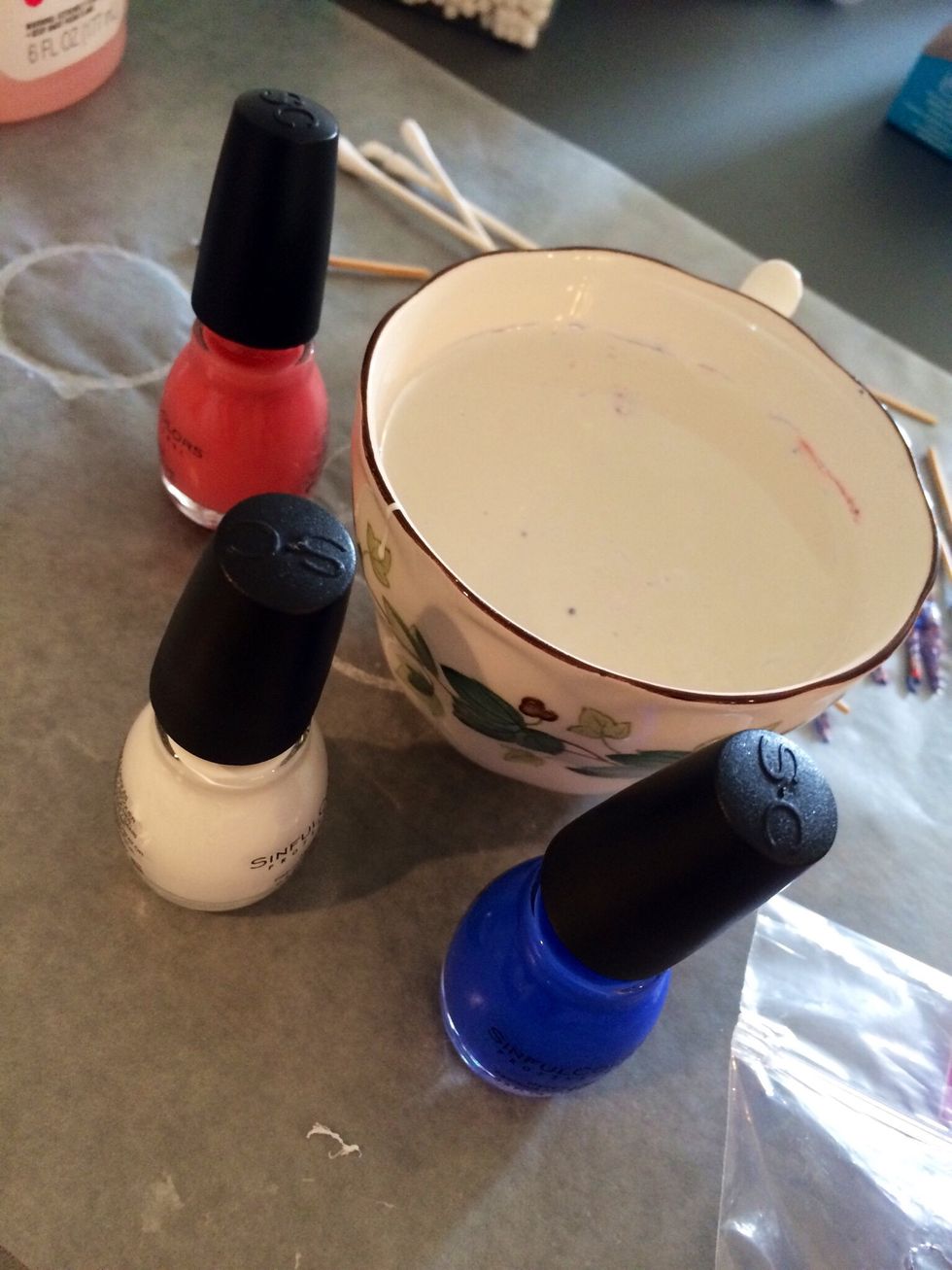 Fill your cup, container, or bowl with room temperature water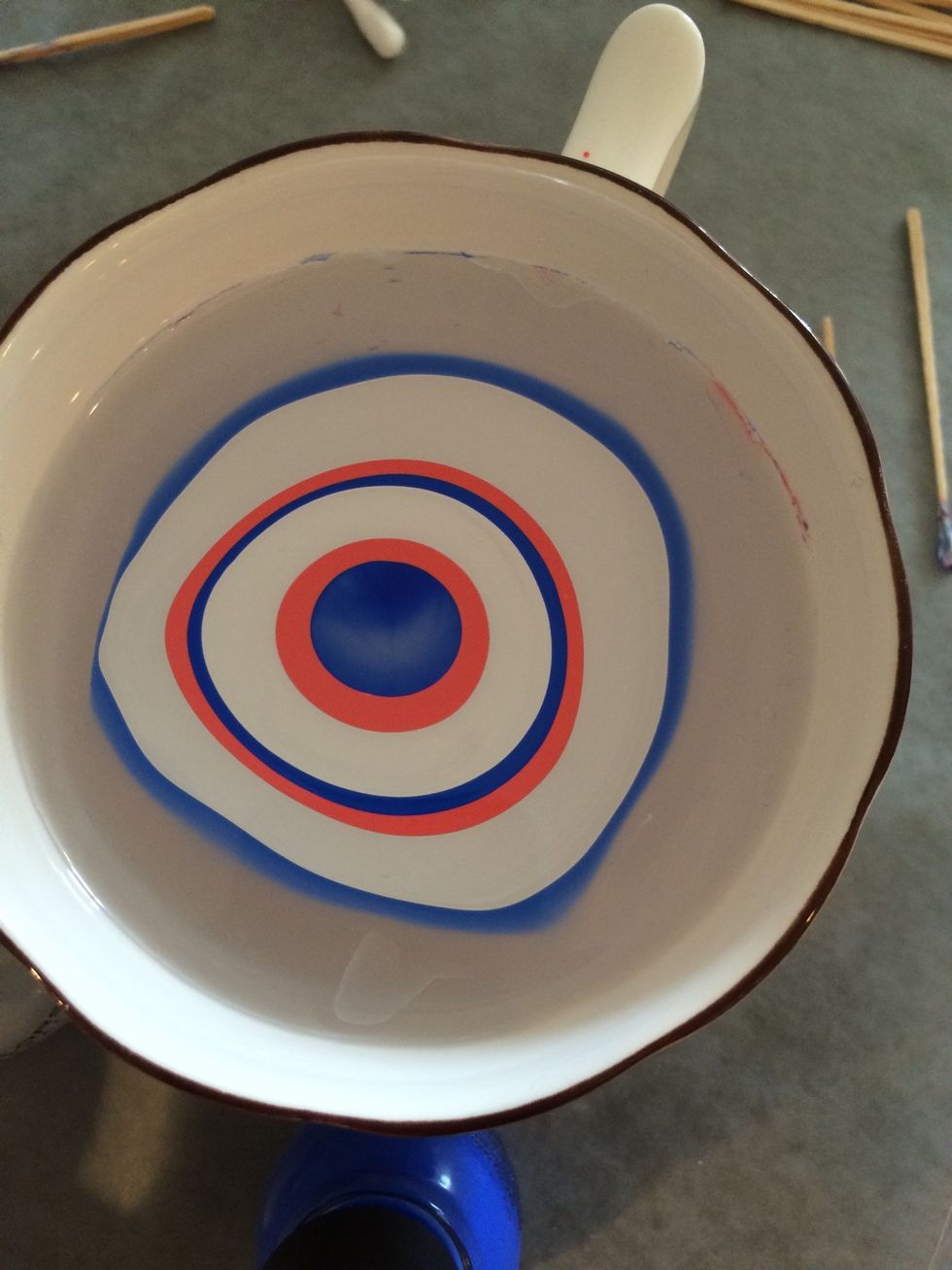 Put a drop of your first color into the water. Then do the same with the other two colors in the middle of the last drop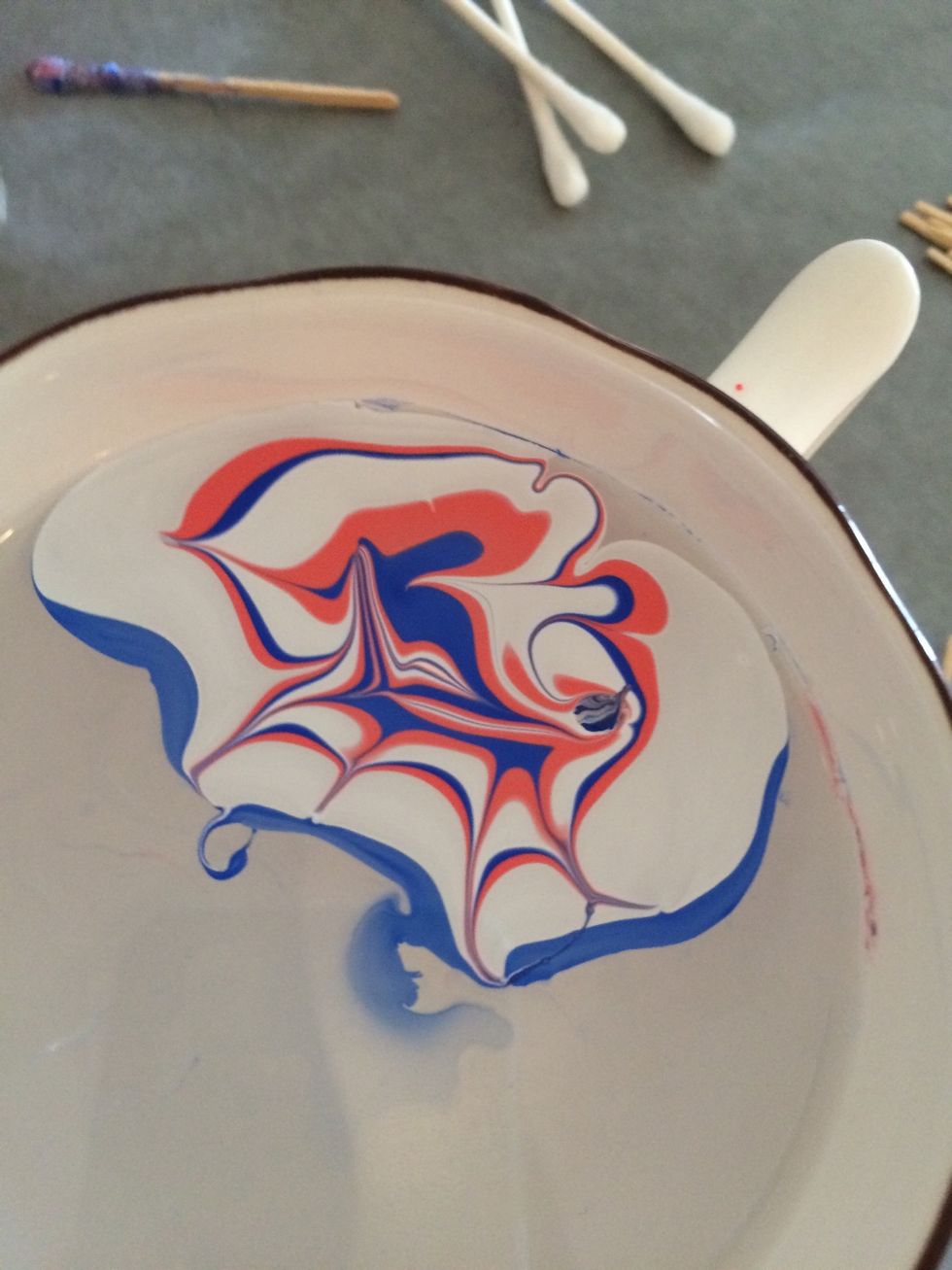 Use a toothpick to swirl around the polish, but don't completely mix it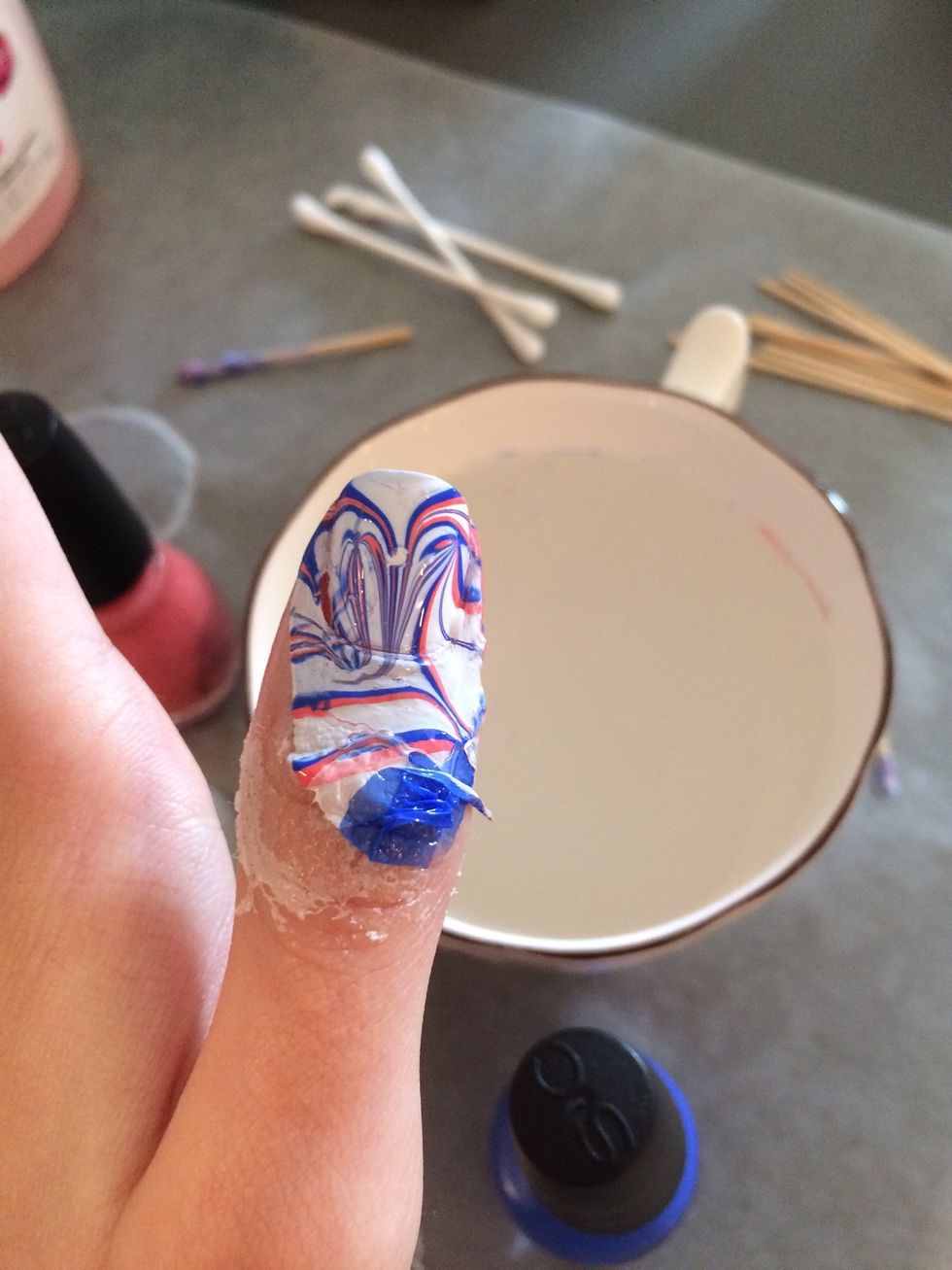 Dip your finger into the water, and let it sit for about 5-10 seconds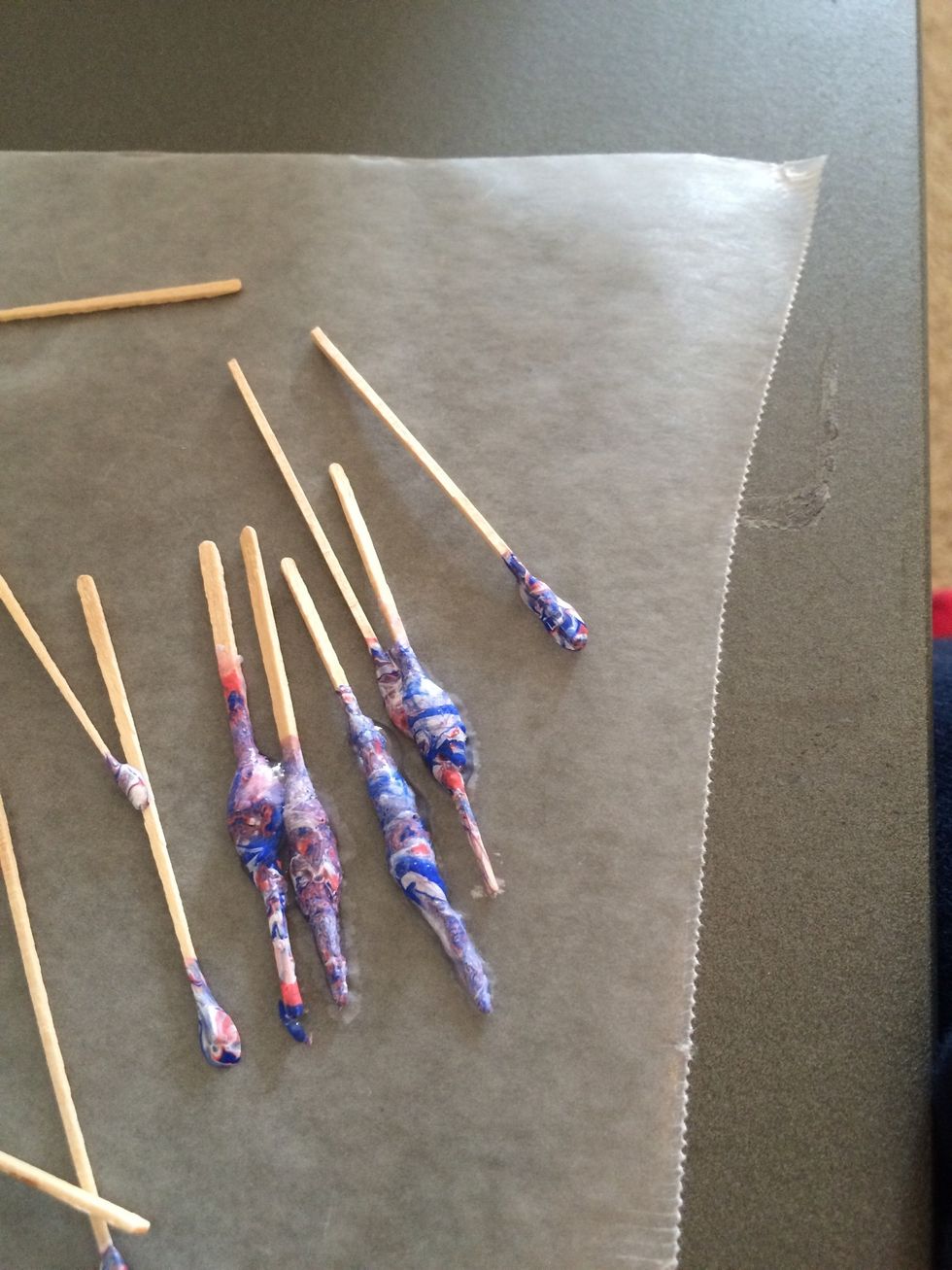 Use a toothpick to get the excess polish out of the water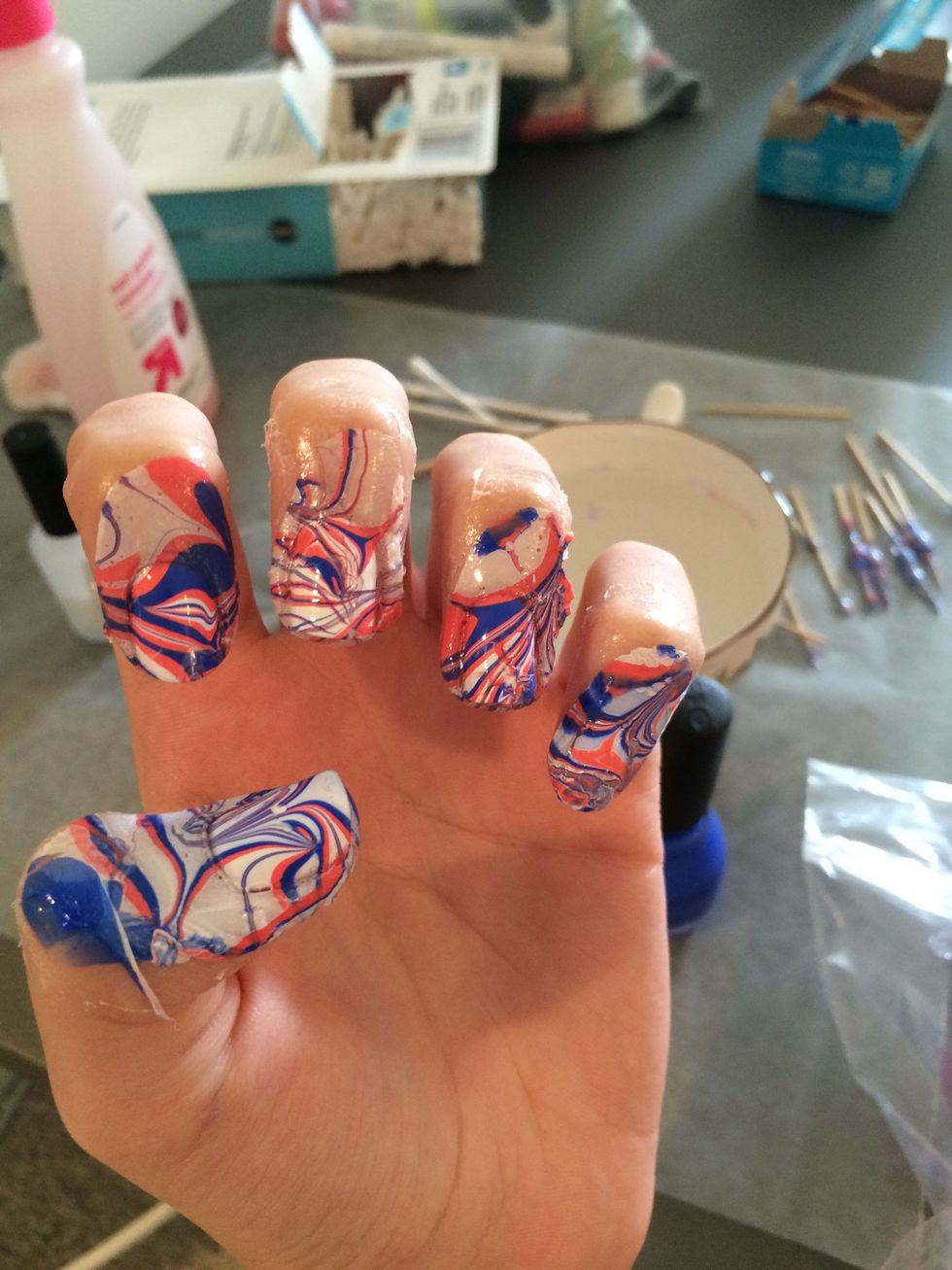 Repeat for every nail, then let them dry
Peel of the glue, or take off the tape... Make sure if you did get it on your finger not to pull off the polish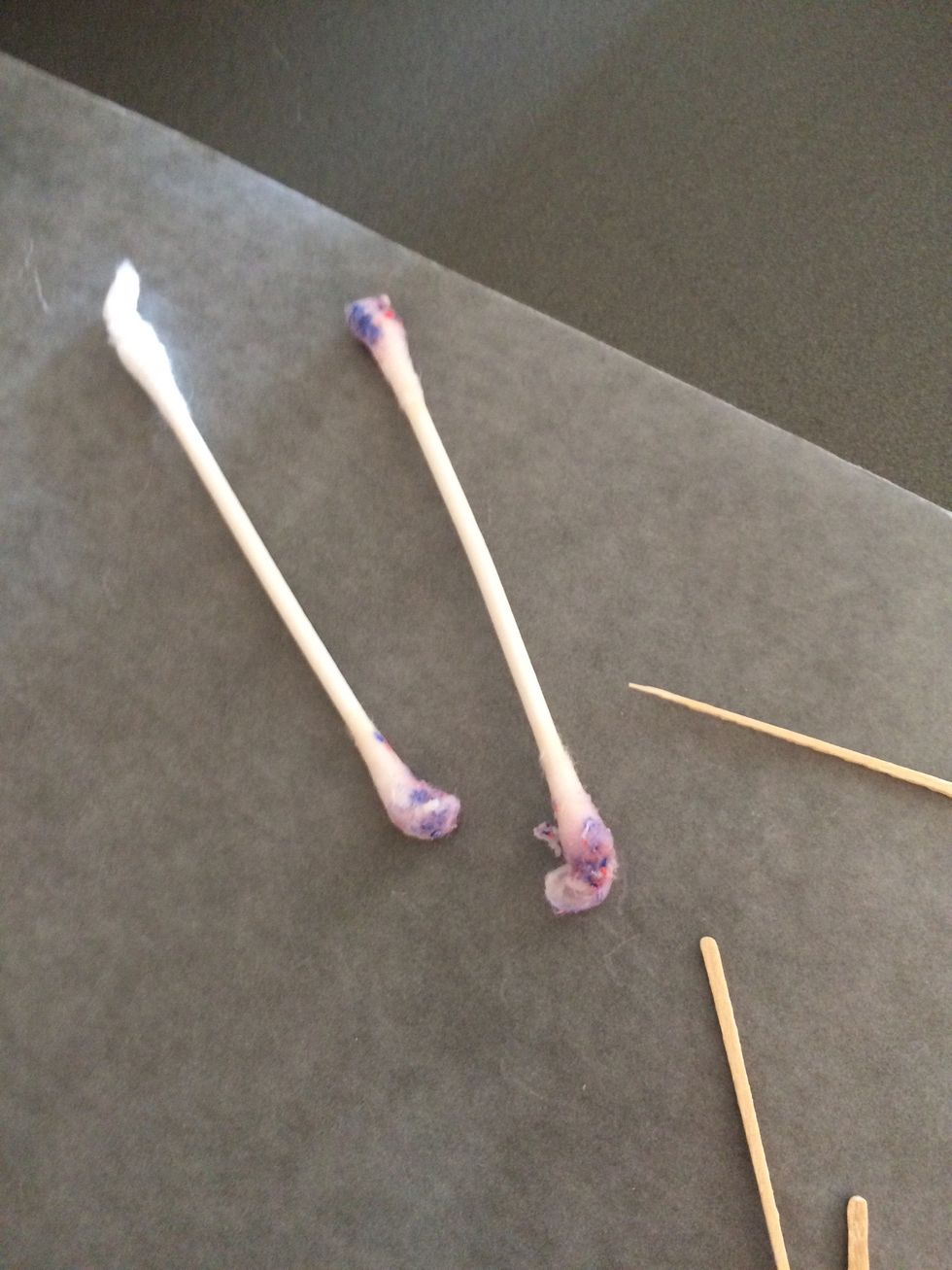 Use a q-tip and nail polish remover to wipe off the extra polish on your fingers
You are finished!
Container filled with room temperature water
Q-tips
Toothpicks
Nail polish remover
Nail polish colors of your choice (at least 2)
Glue and or tape
Base coat
White polish