Make sure you download ArtRage from the App Store. It's $5.99.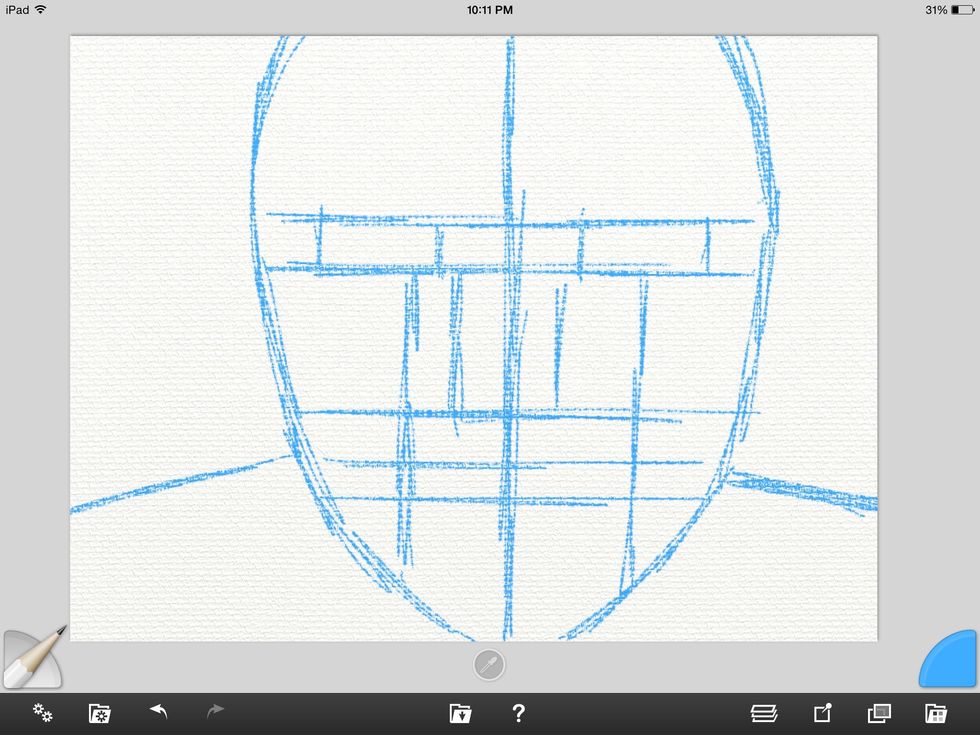 First I create a new canvas to work on. Next I lightly sketch the figure using the pencil tool. This goes on the first layer.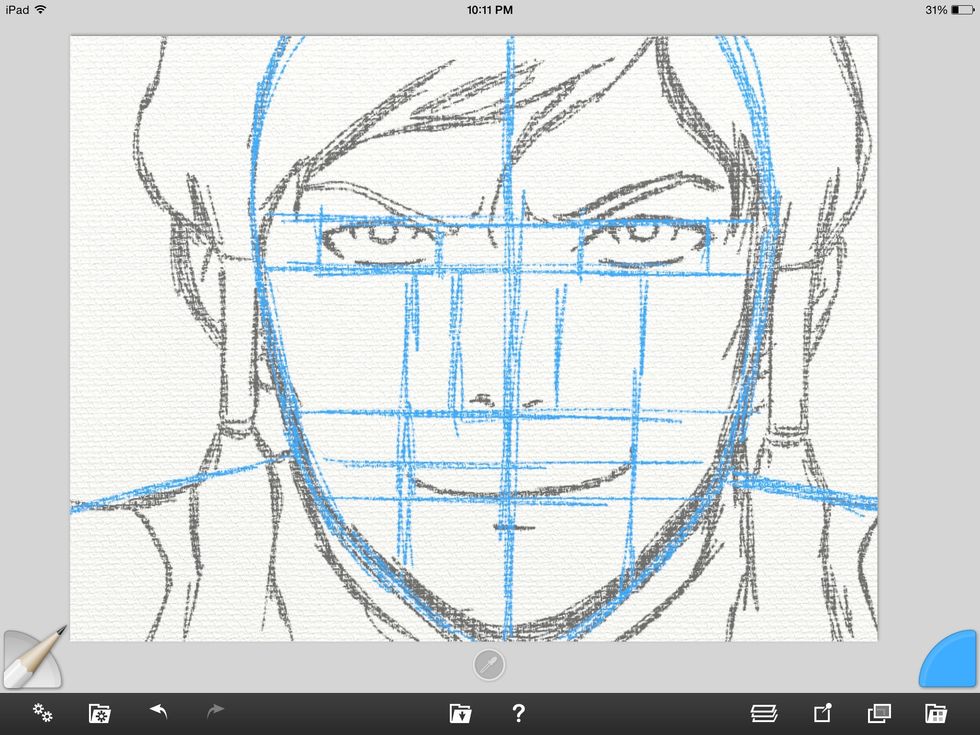 Now I create a new layer to draw on top. This is what I call the graphite layer. I begin to put in the details of Korra's face. Remember her eyes are exaggerated and the features are minimal.
Now I trash my first layer and keep the graphite layer I created.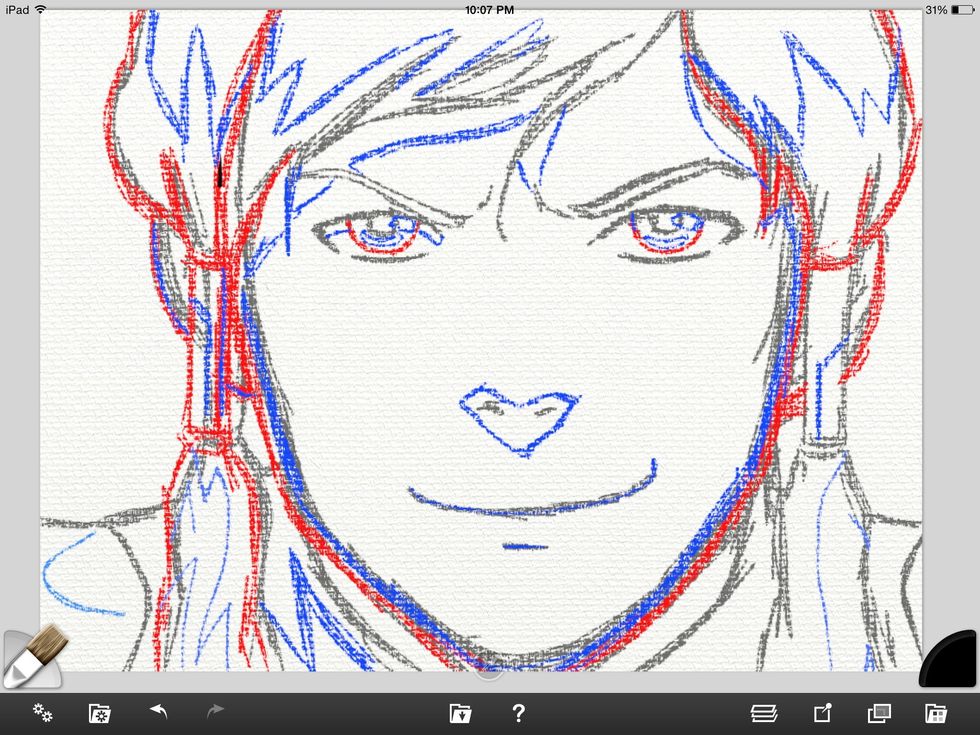 I create a new top layer to start the color mapping process. Doing this informs me where the light and shadow goes. Think of it as a blueprint.
Next I create another layer for the background. Make sure this is all the way at the bottom of the layer setup. Using the pencil tool I draw in the background.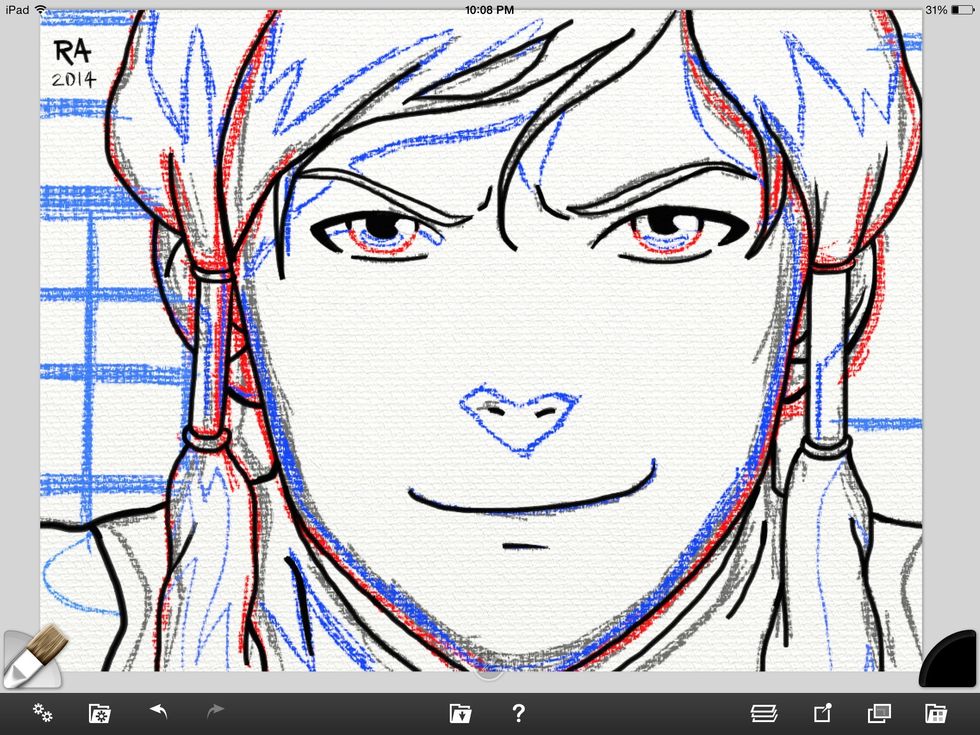 Next I switch to the Oils brush to start the "inking" process. This makes the illustration pop and start to look like an animation cell. I start to slow down to get the little details.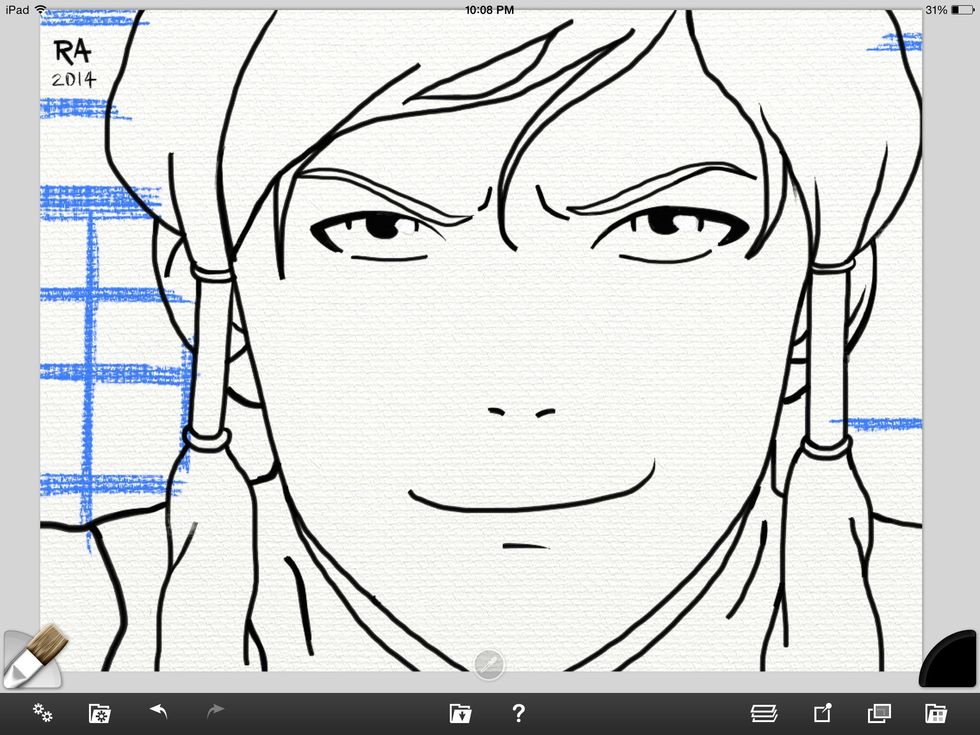 Now I can delete the graphite layer. The inks are on top and the background is underneath.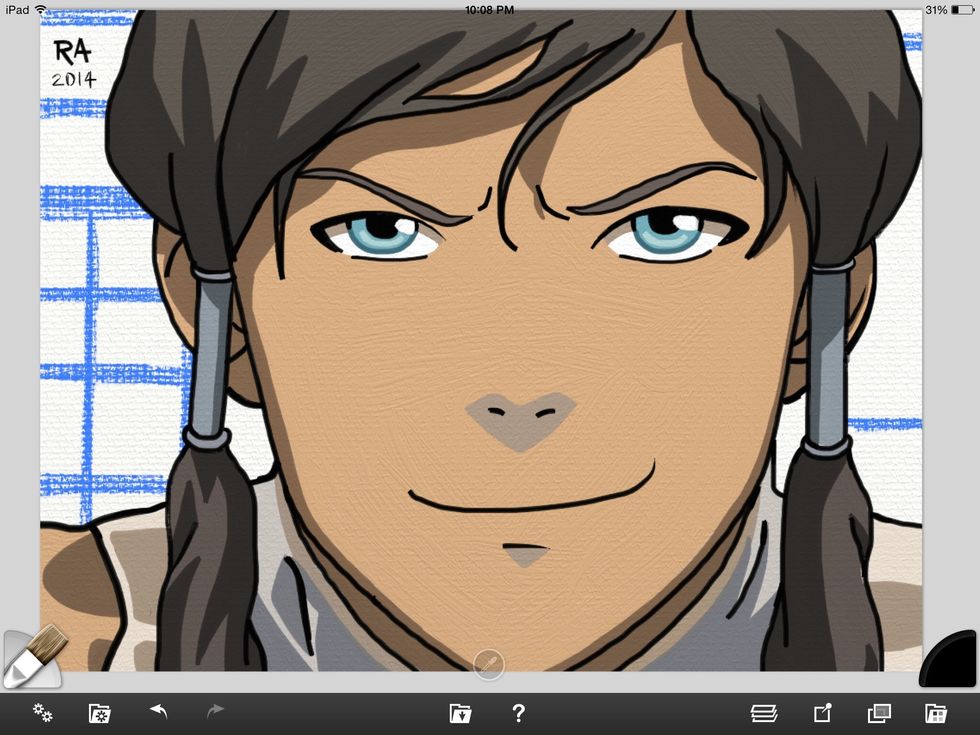 Create a new layer and drag it underneath the ink layer. After I can color without going over my lines. I use the oils brush for this step.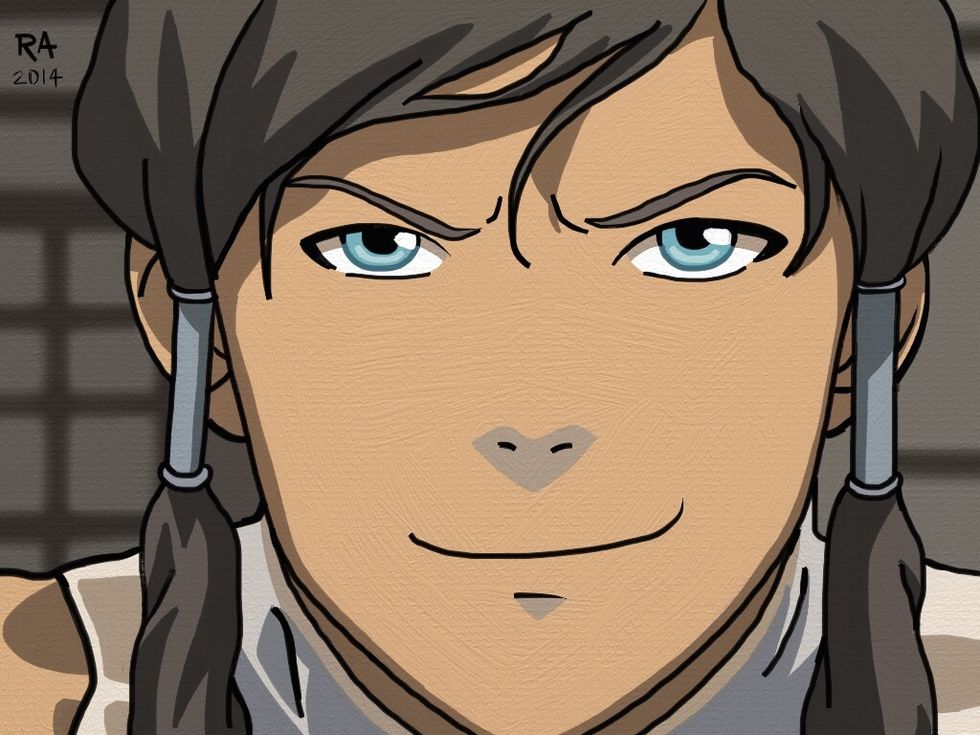 Lastly I create another layer and put it under the oil paint layer of Korra. This is so I can paint the background without undoing all of my work. I save the painting and I'm done.
Hope you enjoyed the guide! Please feel free to leave questions and comments. See more art at http://raheemnelson.com