How to paint kodiak with your fingers
The Kodiak is another bear that is being threatened by global warming. A cuddly yet deadly creature. Grab your stuff and let's paint!
10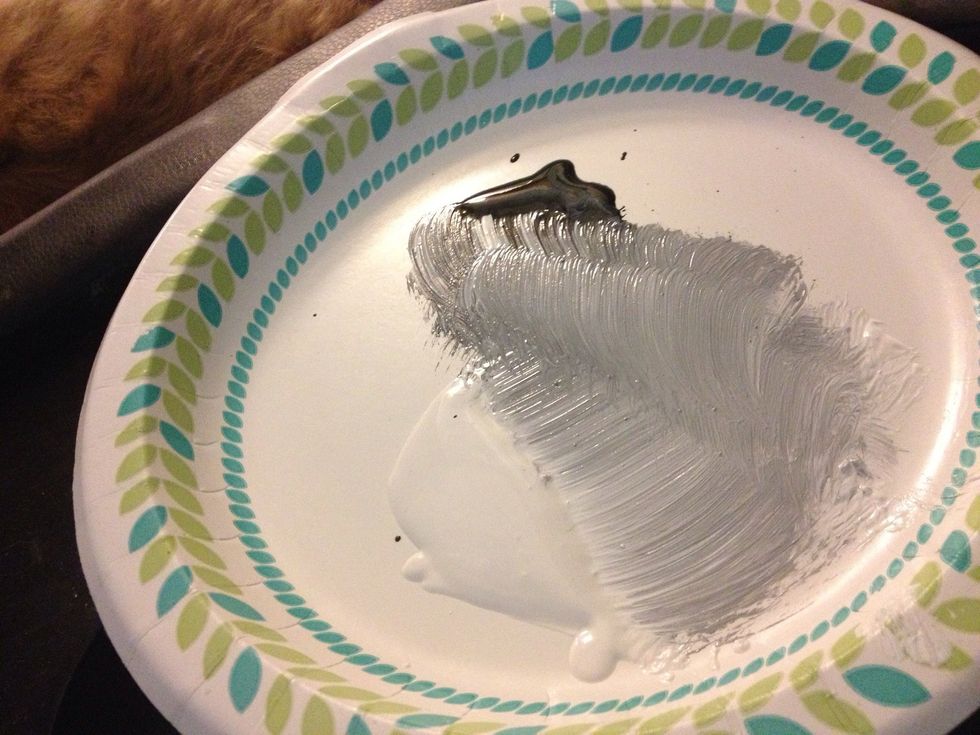 Always prime your canvas first with some liquid white and black. This will allow your colors to blend as you work.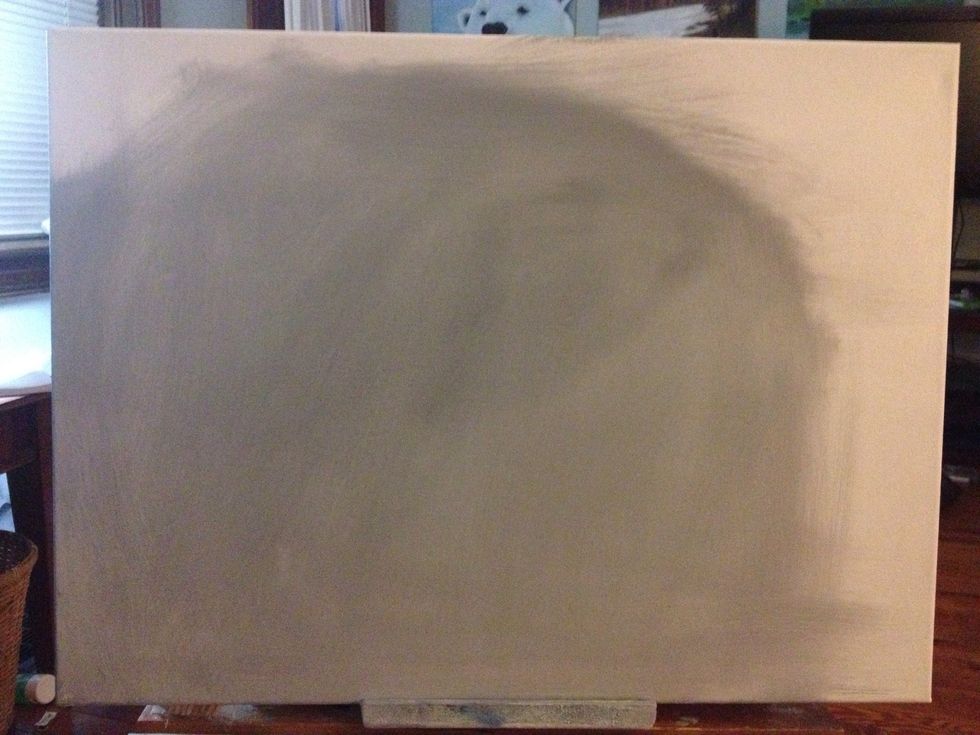 I used straight white around the edge, and gray where the bear will be.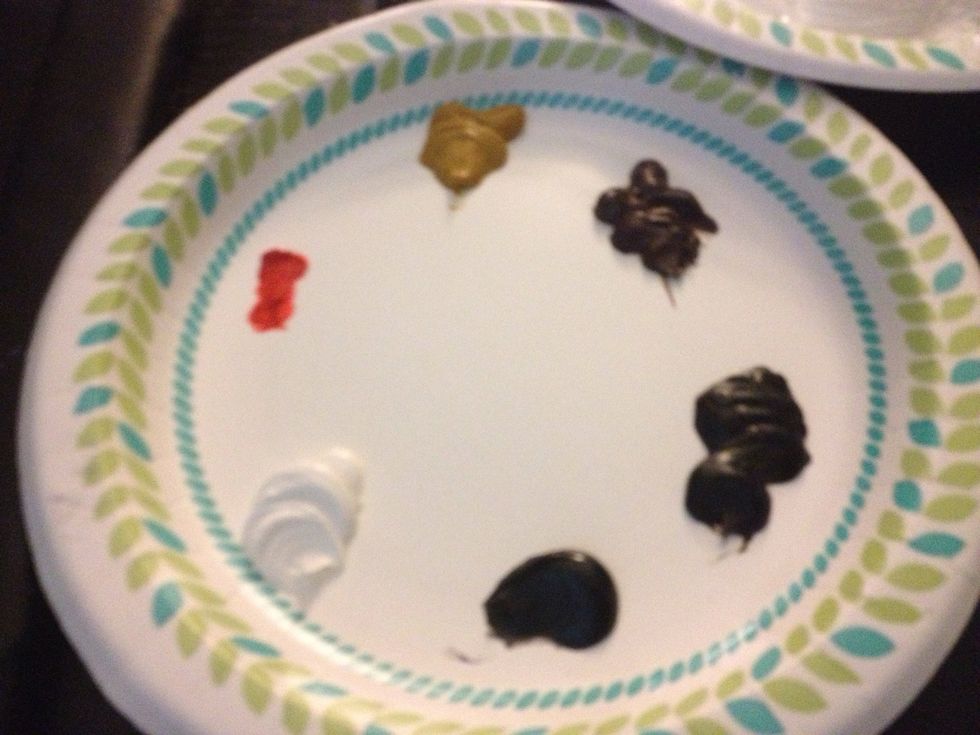 Ochre, Sienna, brown, black, and white. A little red for the signature.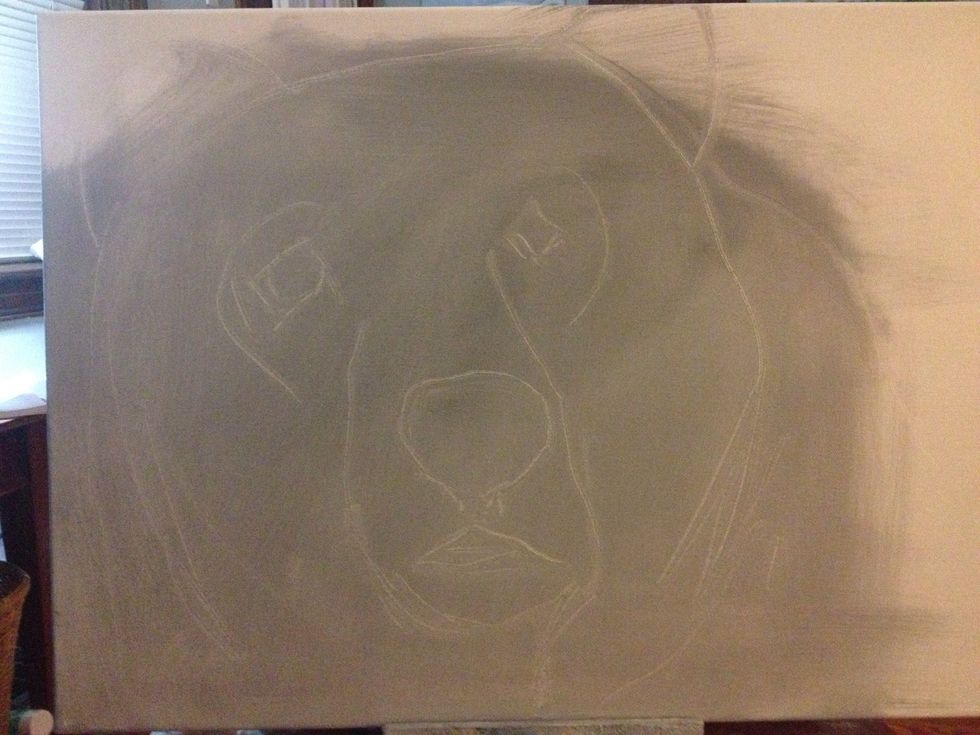 Sketch your basic bear figure onto your canvas with a fingernail.
Start with a little black around the outside of the figure. Then clean your hand and scrub on some ochre as a base color.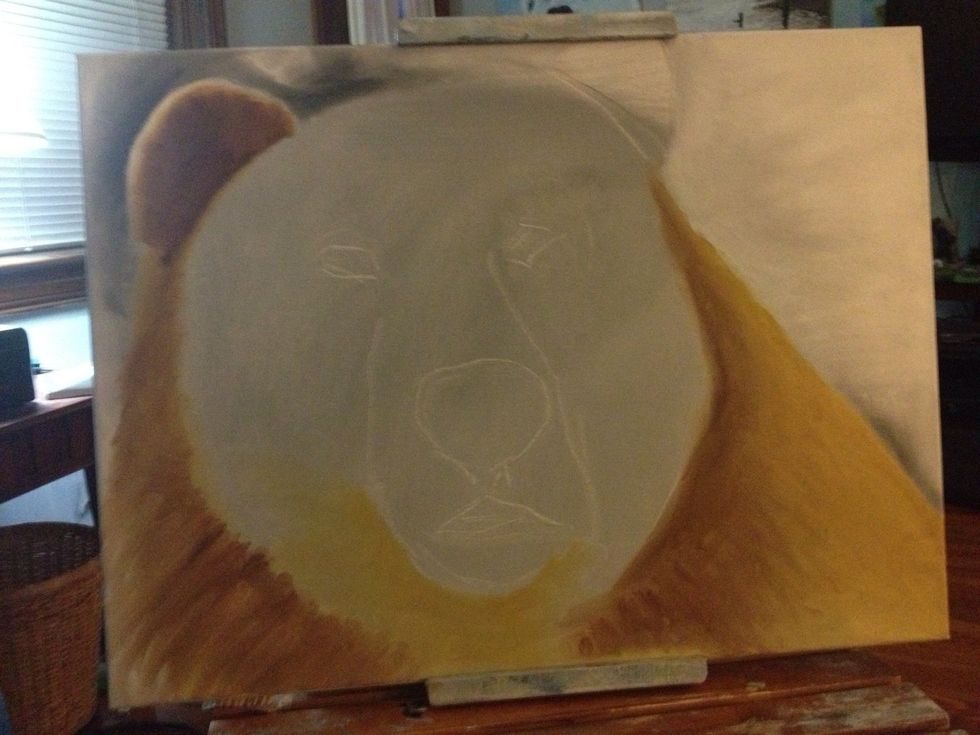 Continue around the entire figure, first with ochre, then a layer of sienna on top.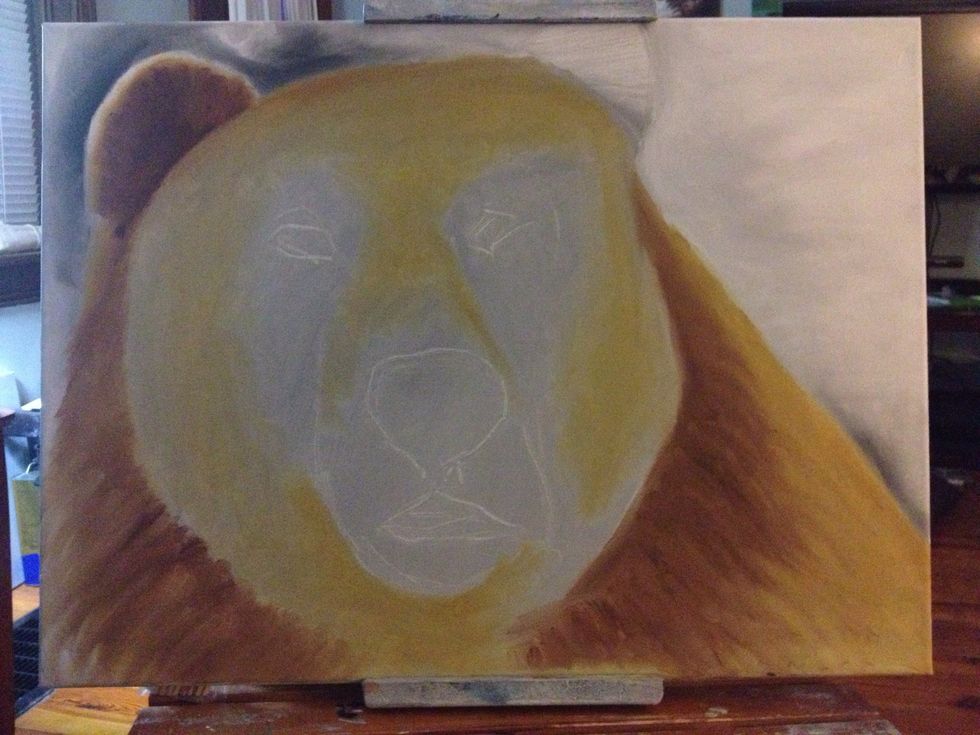 Blend ochre onto the bears face.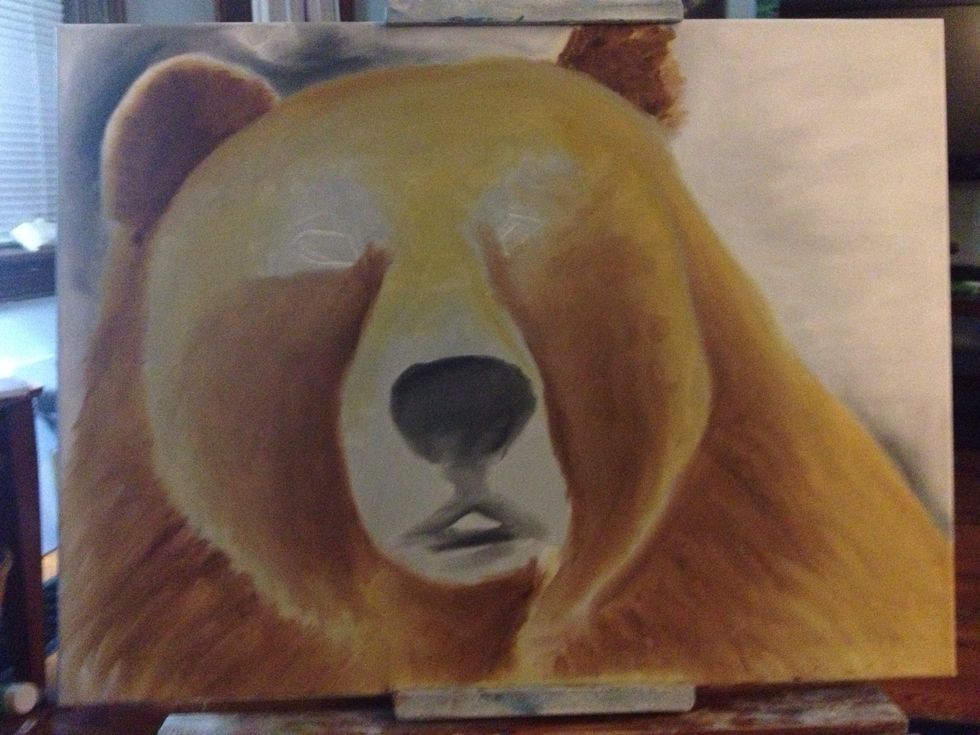 Add your layer of sienna into the face. As you go, run your fingers in the direction of his fur. With a clean hand, blacken in the basic nose and mouth shape and add some black to his ear.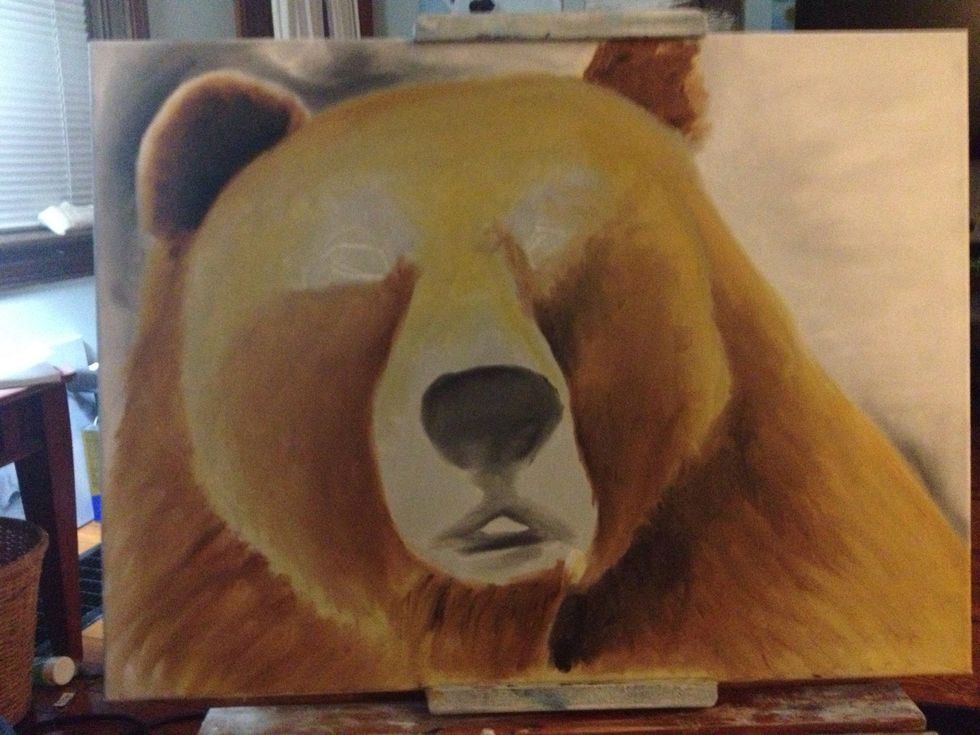 A third layer in the dark places will be straight brown scrubbed in over the sienna and ochre.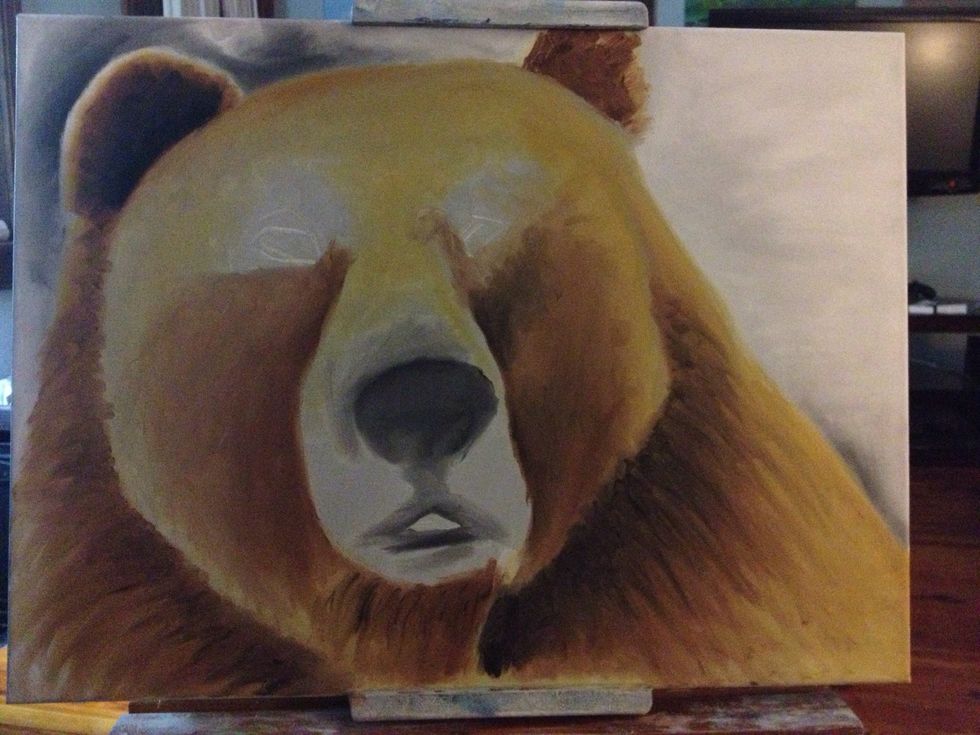 More brown added for depth into the fur. The darkest spot under the chin has some black added.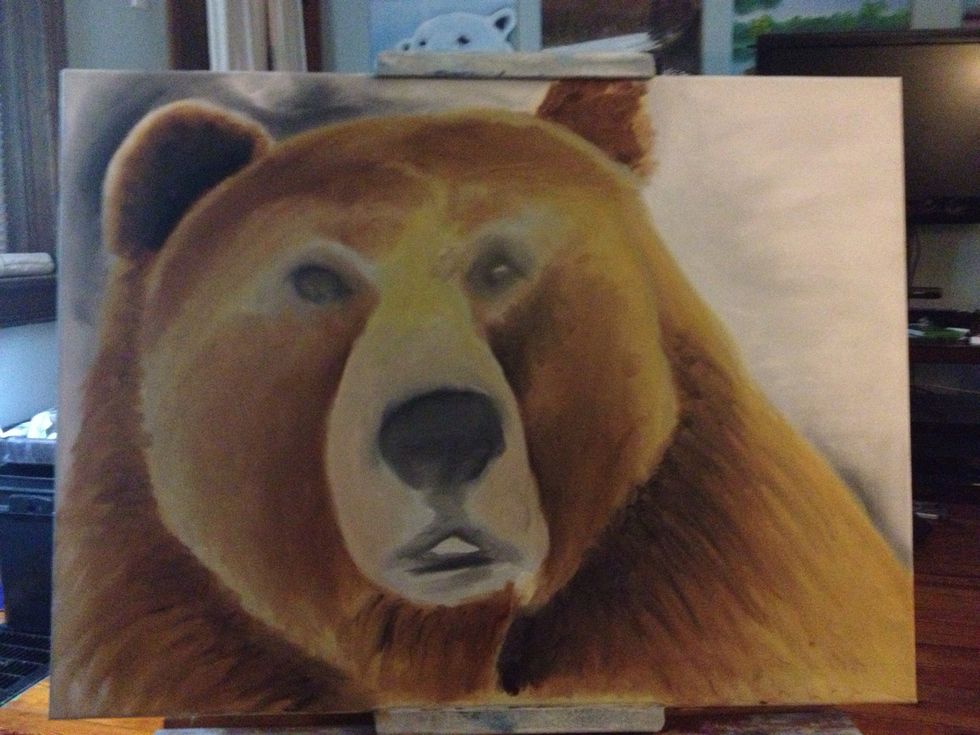 Add sienna to the top of the head. A little black on the pinky for the eye sockets.
Sienna and brown on the face and second ear.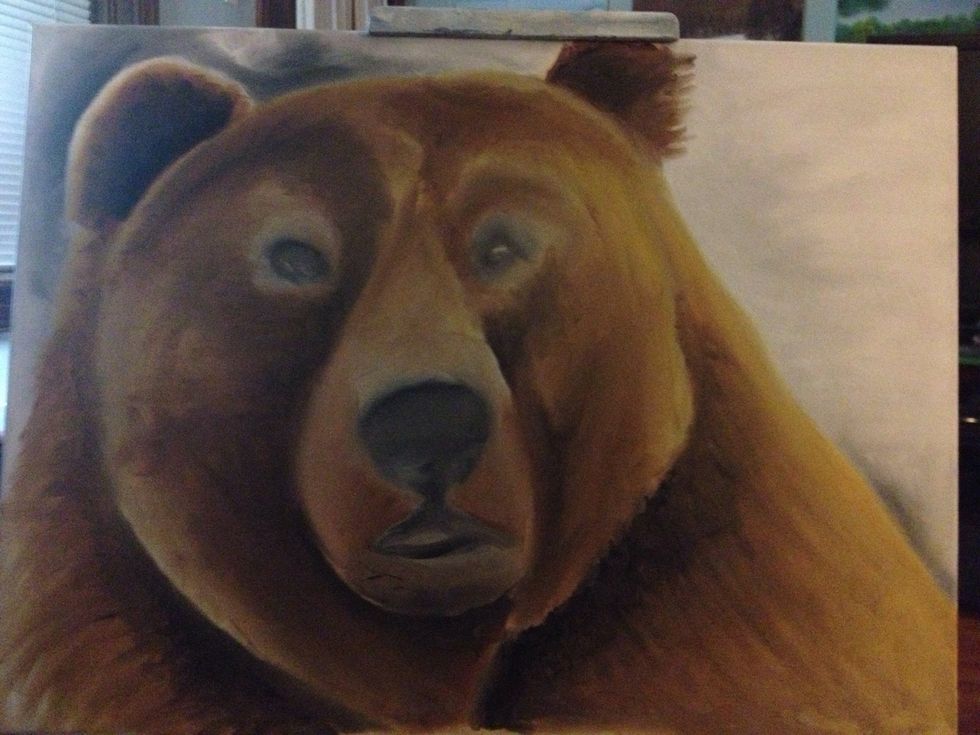 A fourth layer of brown where the shadows are.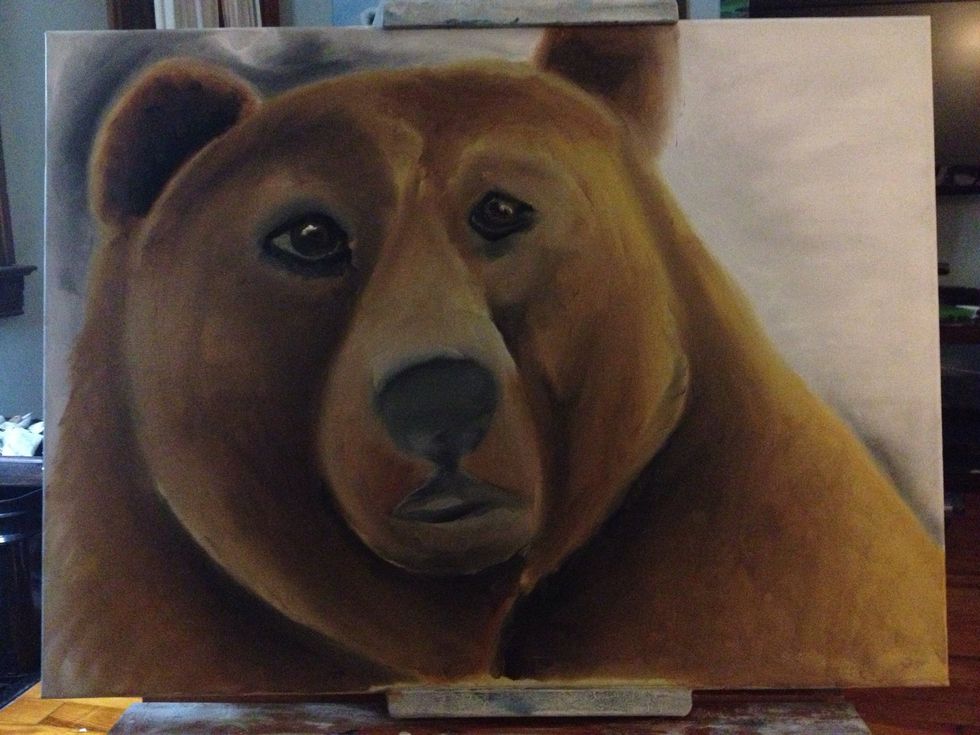 Eyes!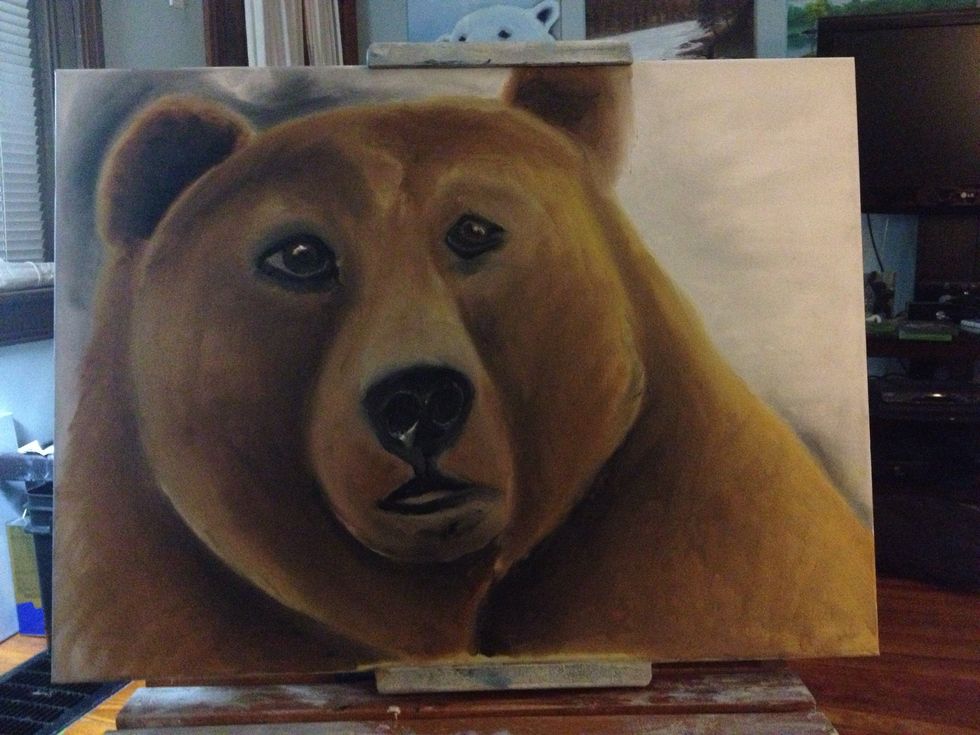 Start working detail on the nose and mouth with black and white.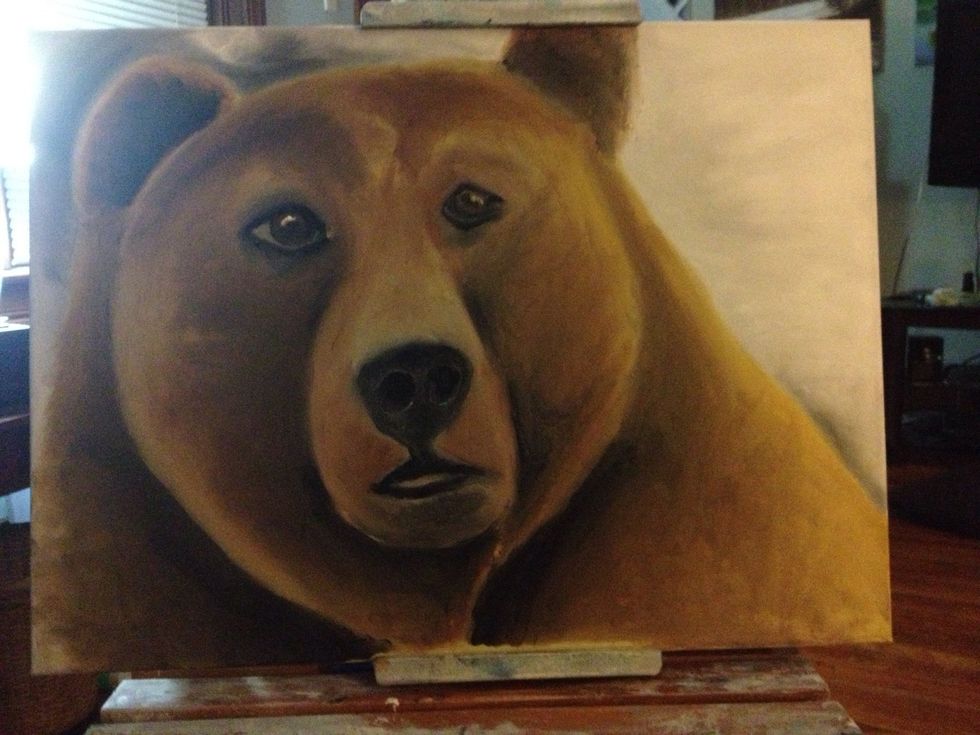 Nose and mouth finished.
Kodiak complete.
Follow me for more creative projects and helpful tips. Also follow my online gallery at www.pinterest.com/justinballew
Canvas
Oil paints
Paper plates
Paper towels
Large chip brush
Liner brush