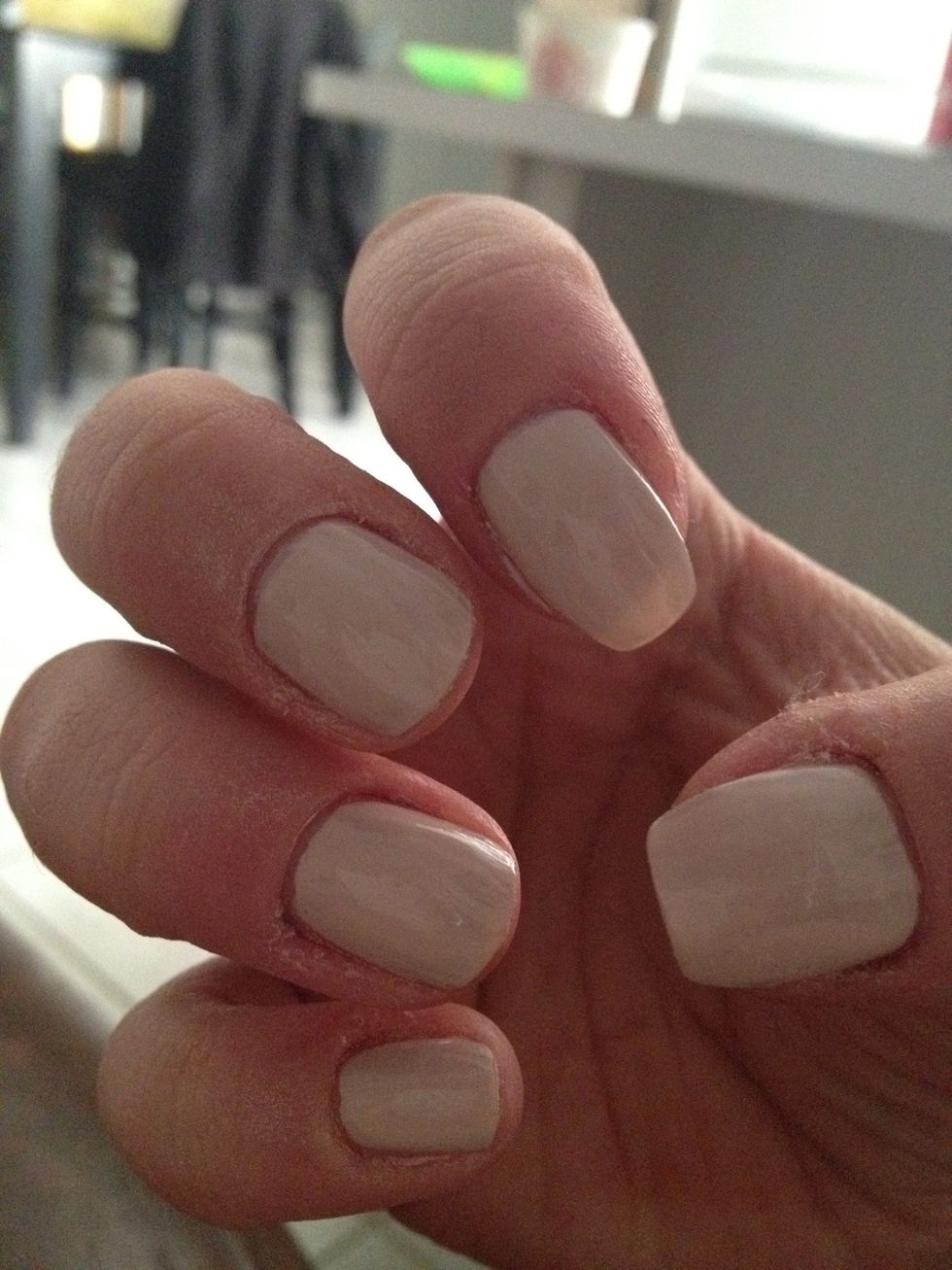 Start off with a nude base coat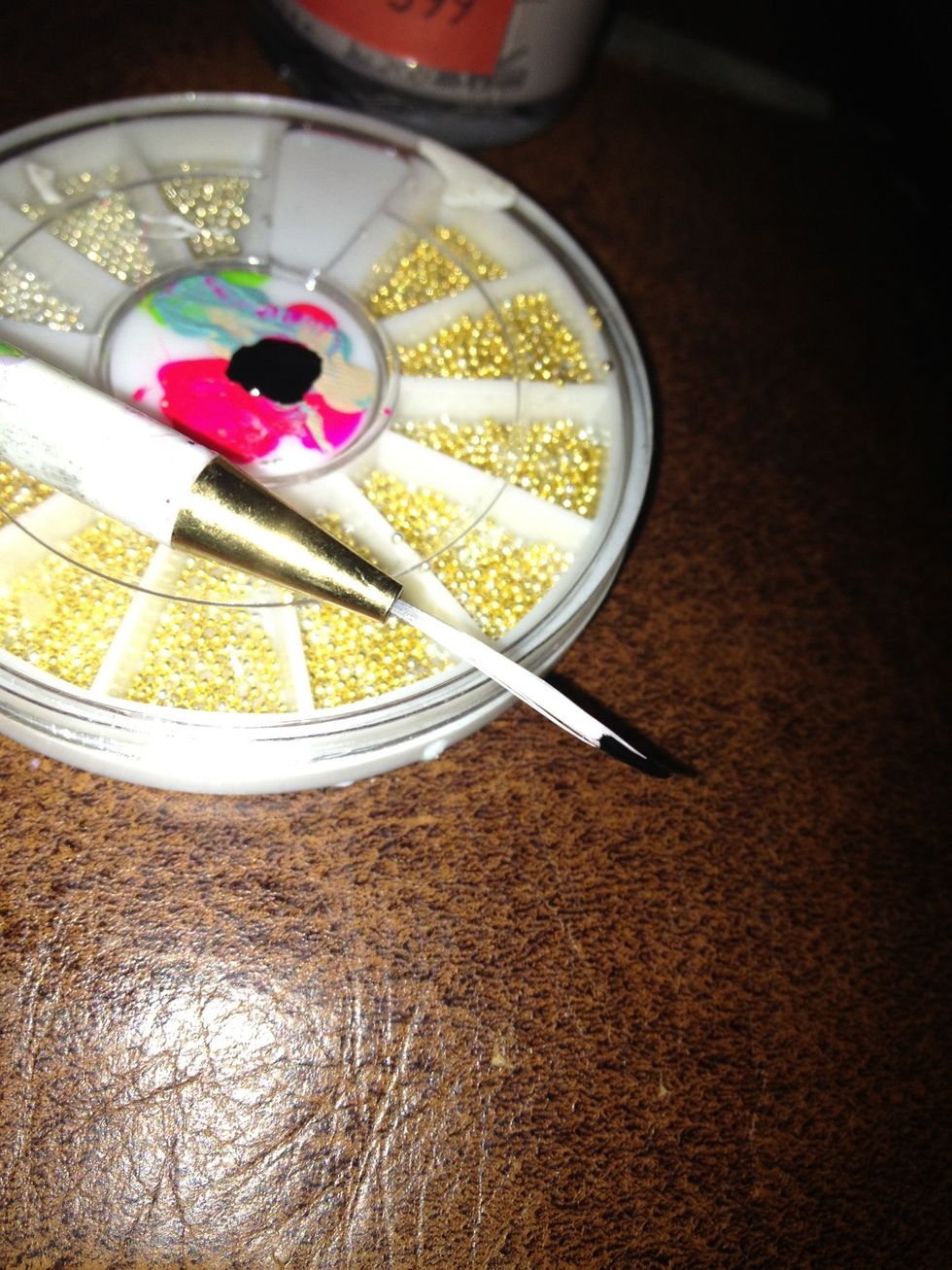 Take a Striper and dip it in black polish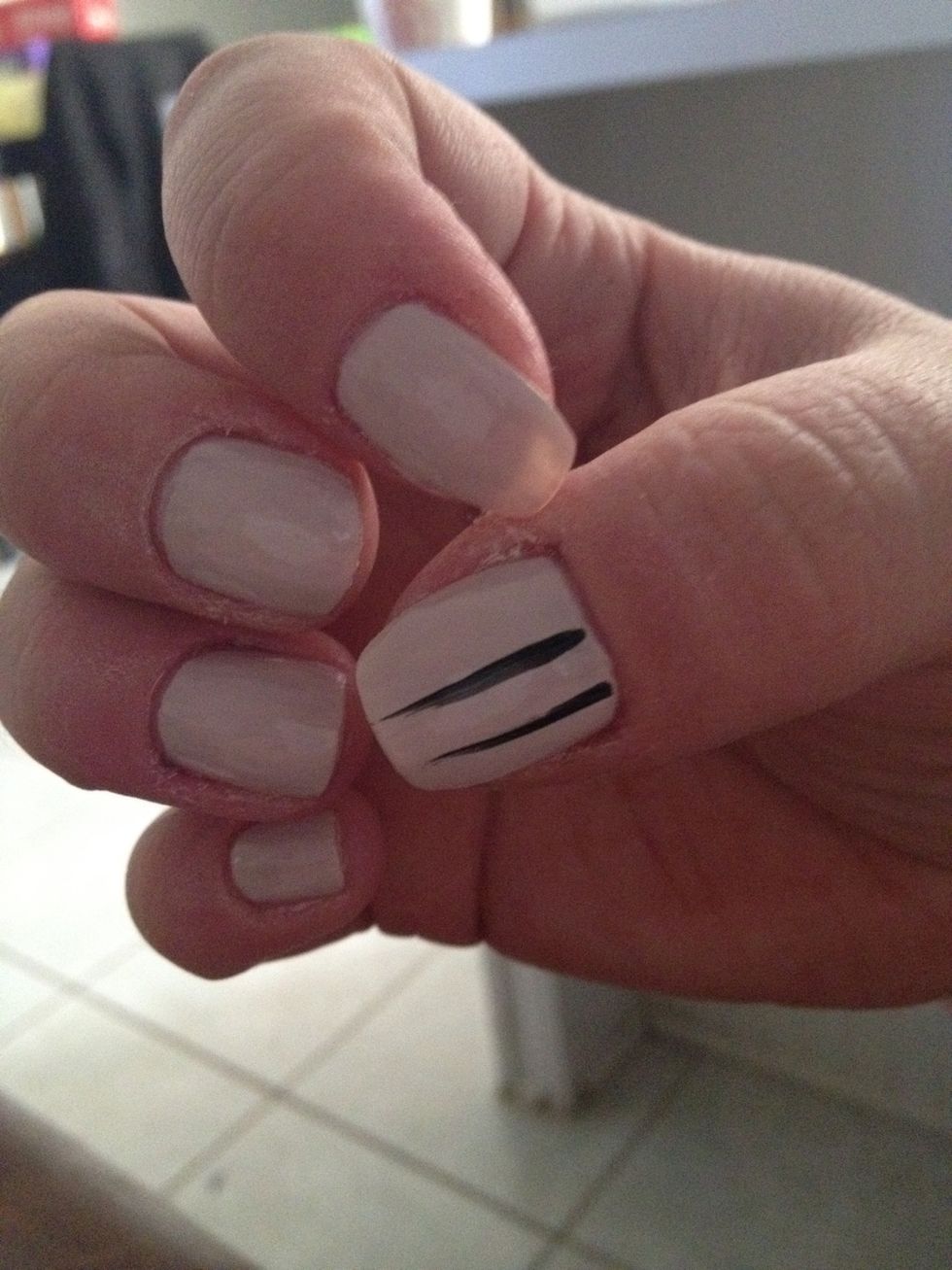 Make two parallel lines, they don't have to be perfect, let your brush guide, because we are going for a natural type look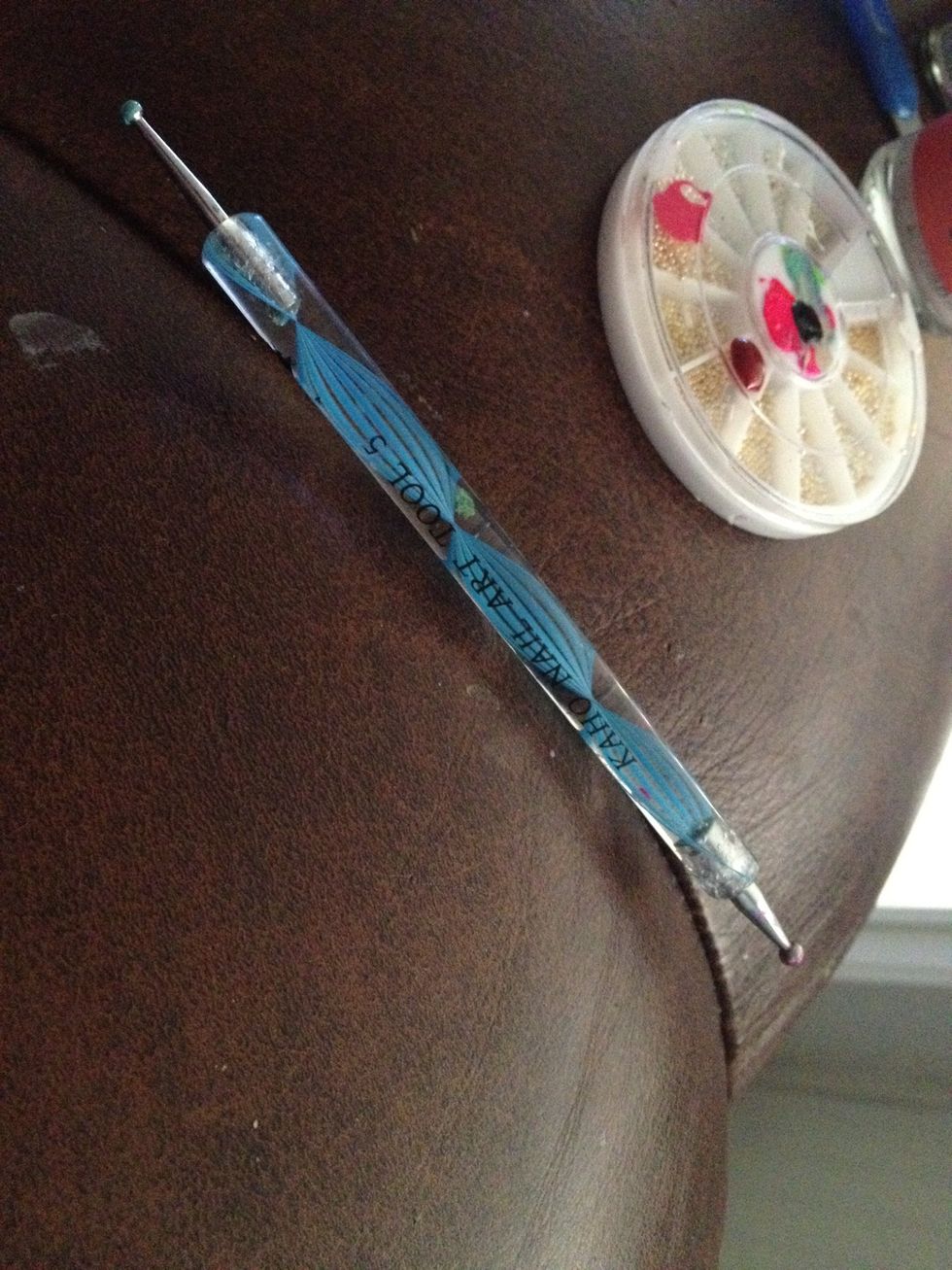 Take a dotting tool and dip into a deep red polish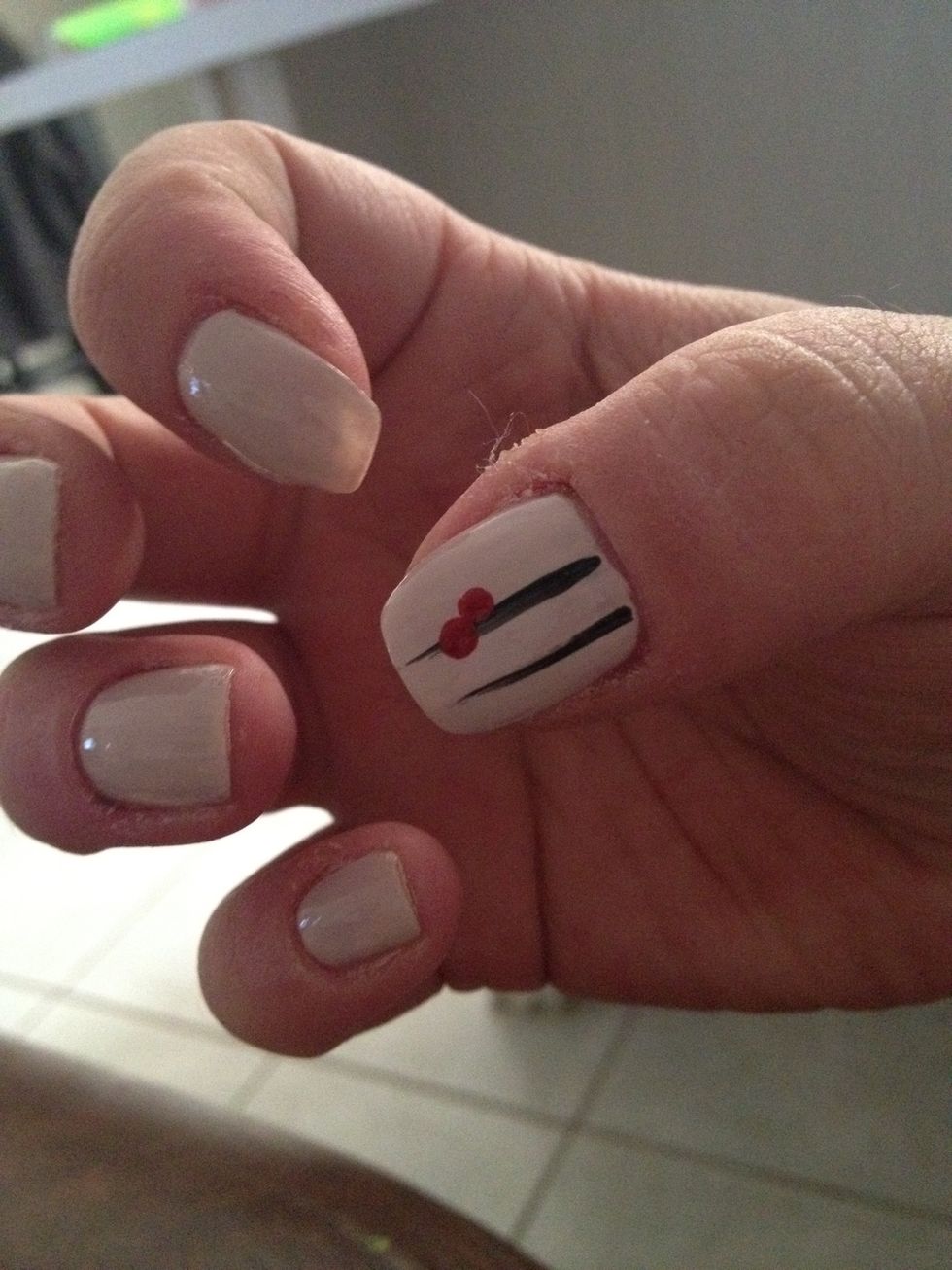 Add two dots beside each other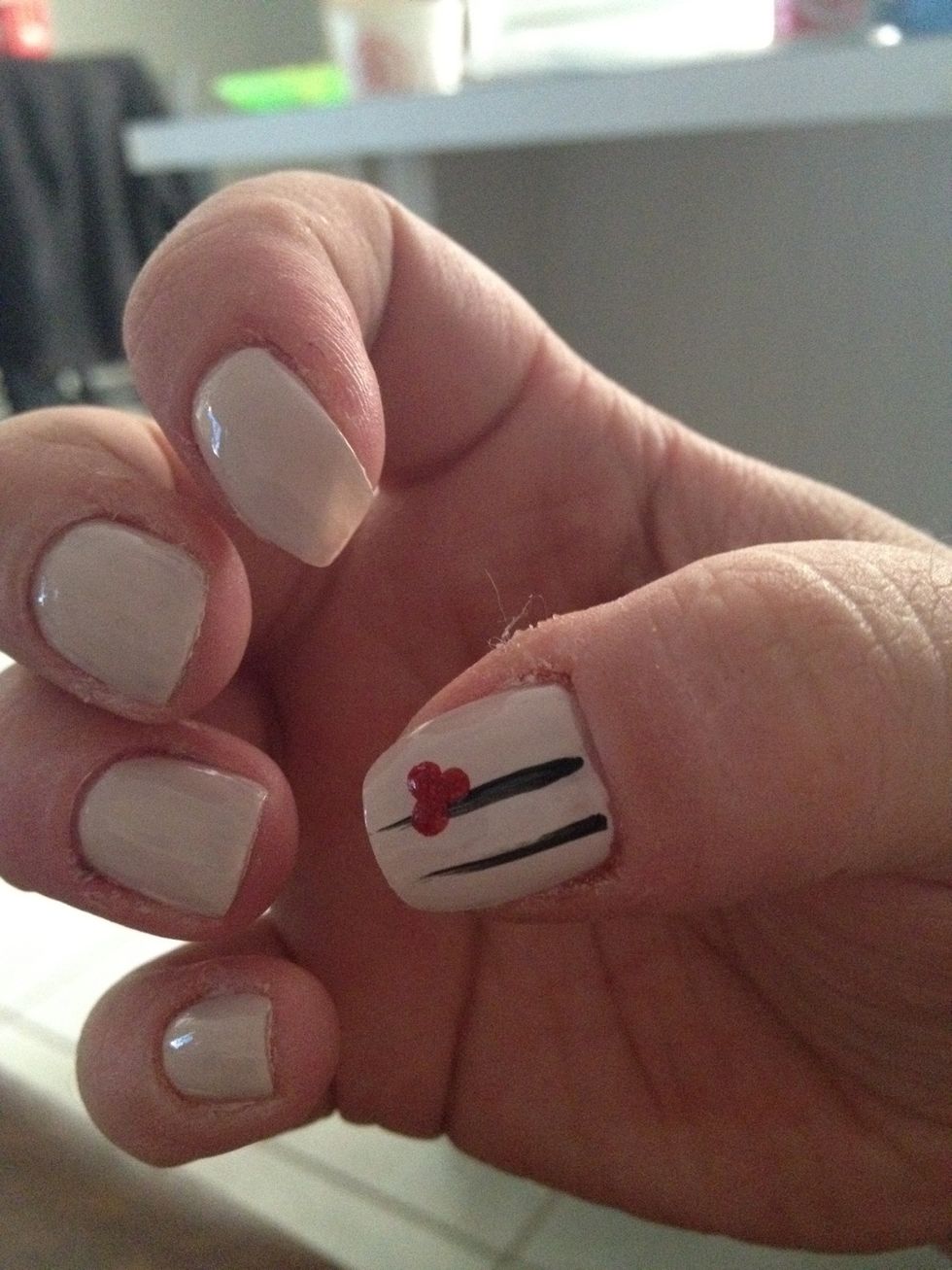 Add a third one on top of the first two dots.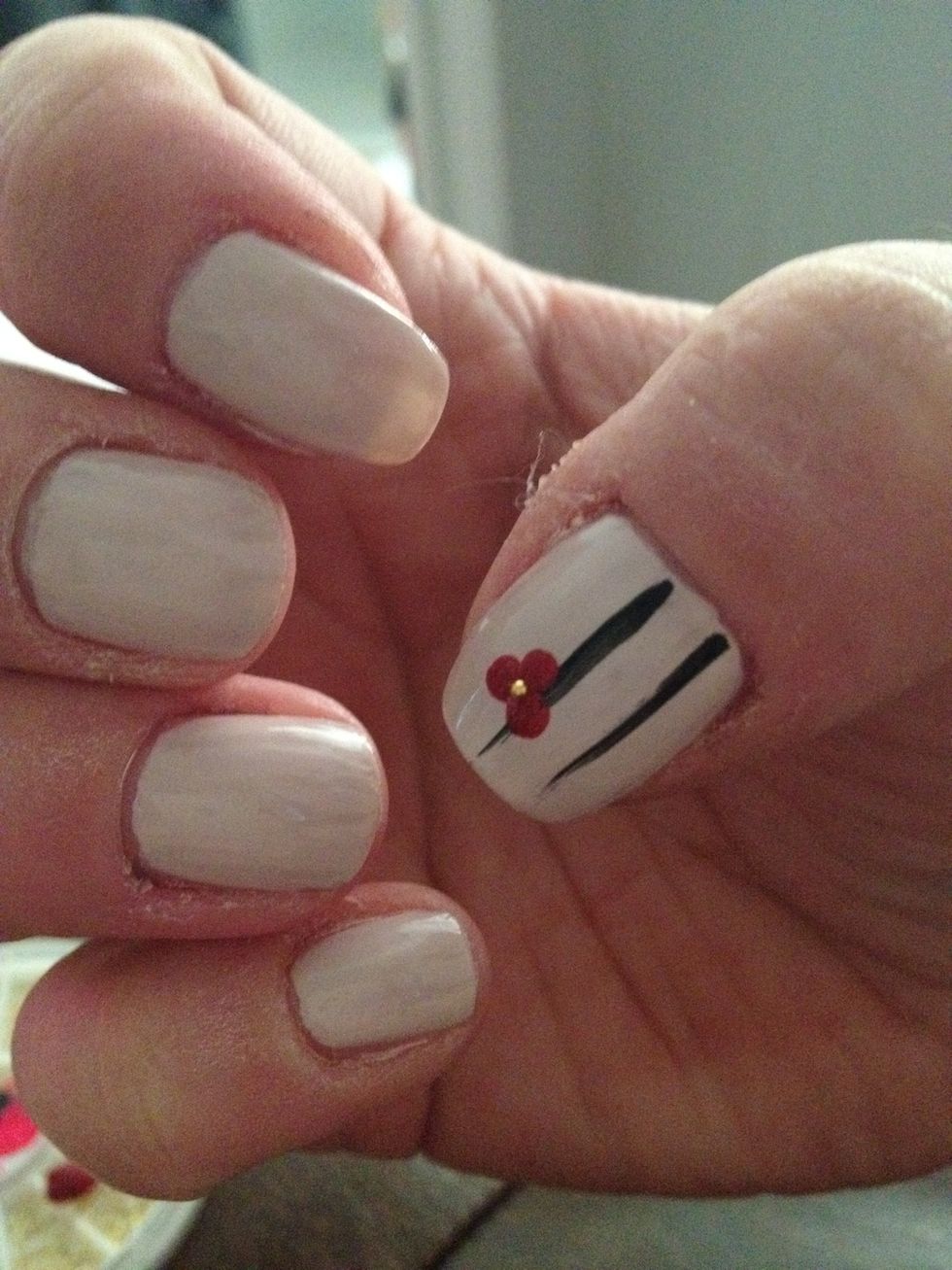 You can add a white, or yellow middle, I don't have any white or yellow polish on hand so I used a gold steel bead. You can buy them on eBay, or any craft store.
Add a couple more flowers.
For a simple elegant look wear this on just one or two fingers, and leave the other ones nude.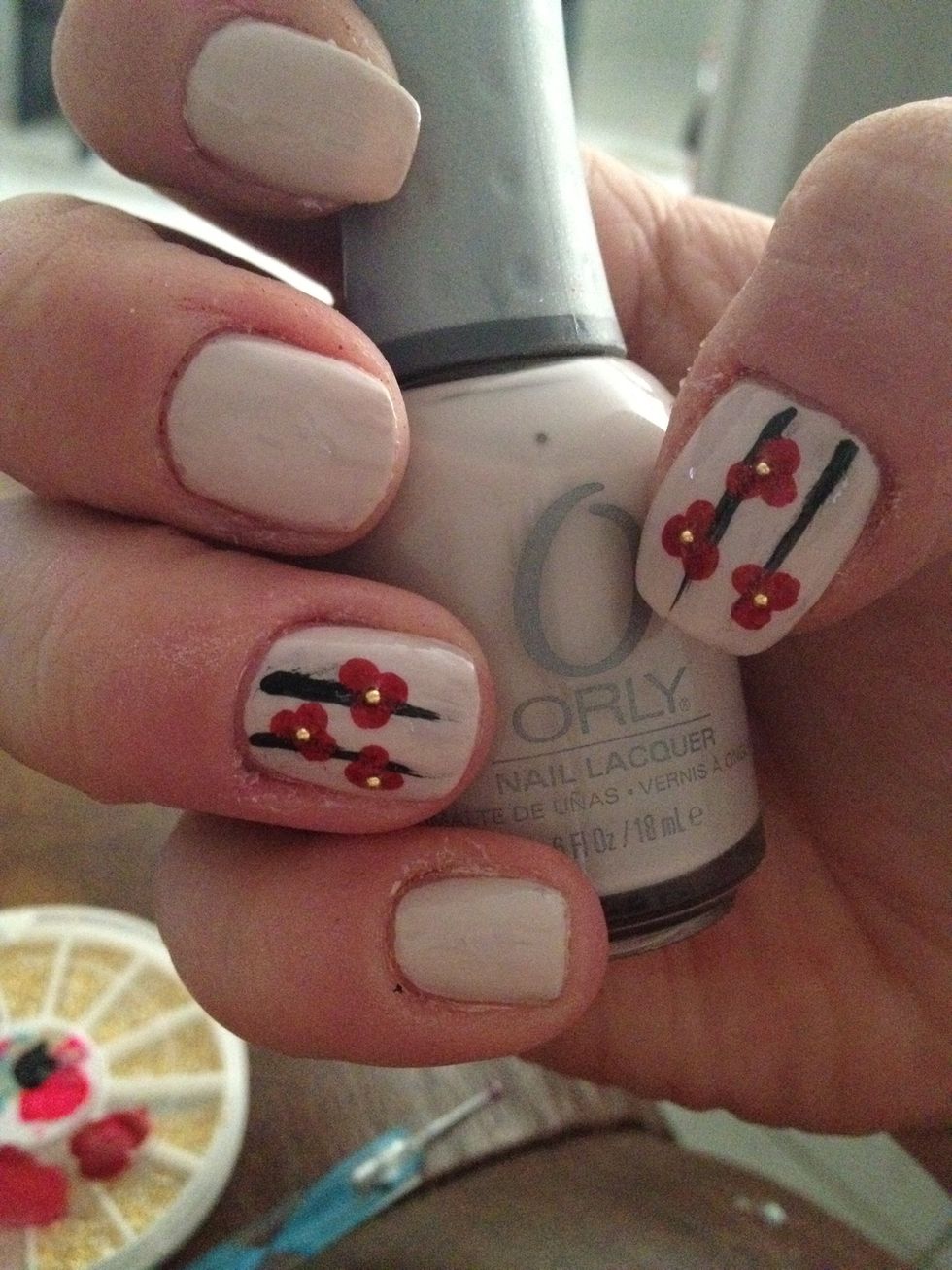 After.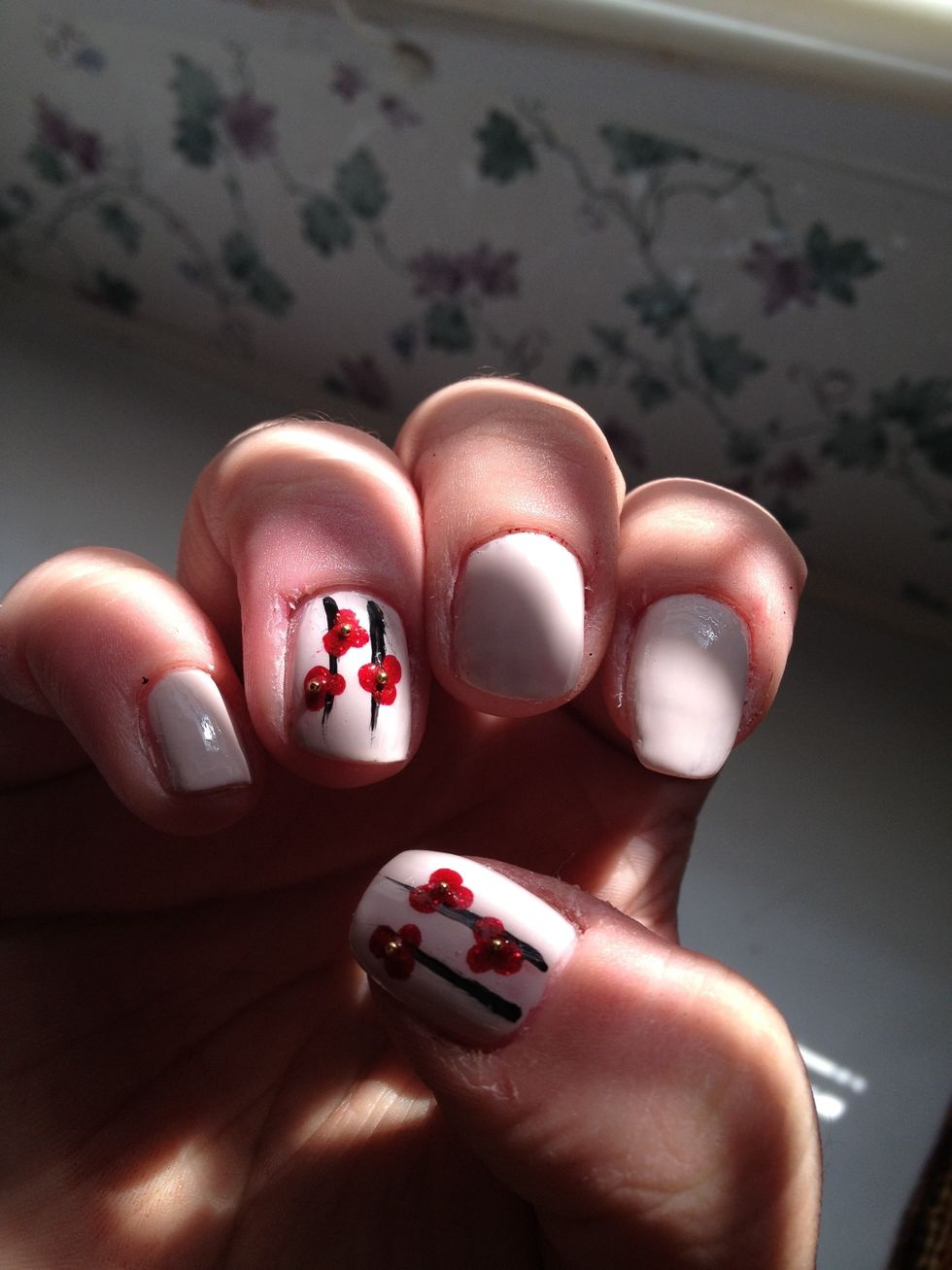 Add top coat
Maybe wear these to a Hibachi Grill for date night, or maybe go get some sushi 🍣🍱
The creator of this guide has not included tools
Fabulocity By Jessica
Follow my Instagram @fabulocitynails\n\nPlease feel free to request designs and ask questions.