How to paint halloween nails👻🎃💅
It's almost Halloween! Time to spook up your nails:) have fun experimenting with these fun designs and have a spooktabulous Halloween!( no professional tools required)
43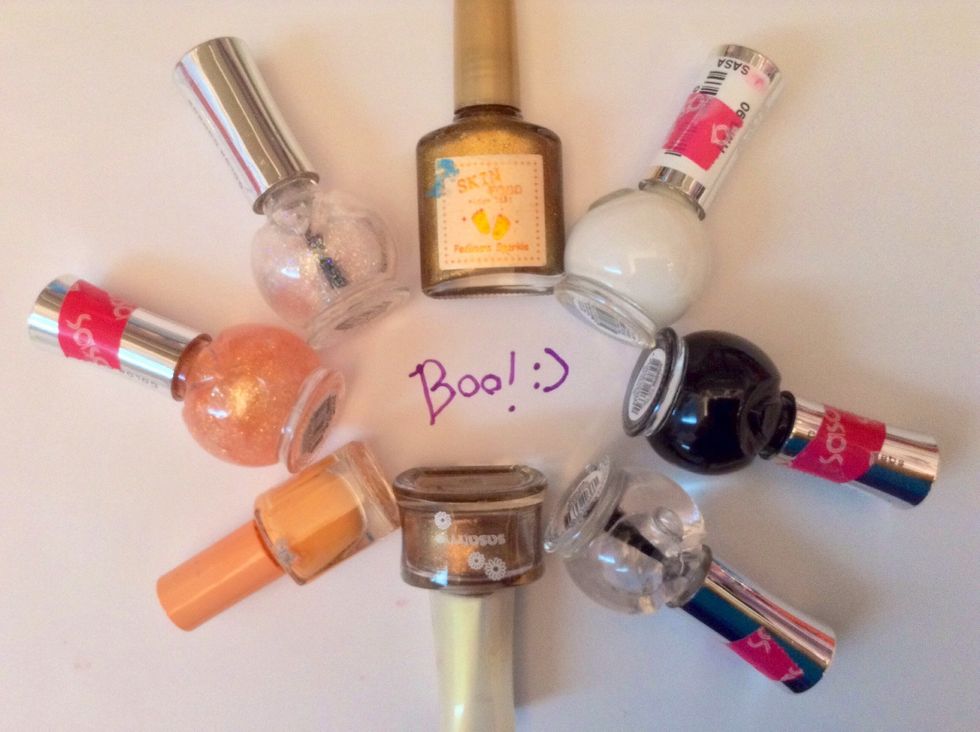 First gather up your colors:) I didn't use all of them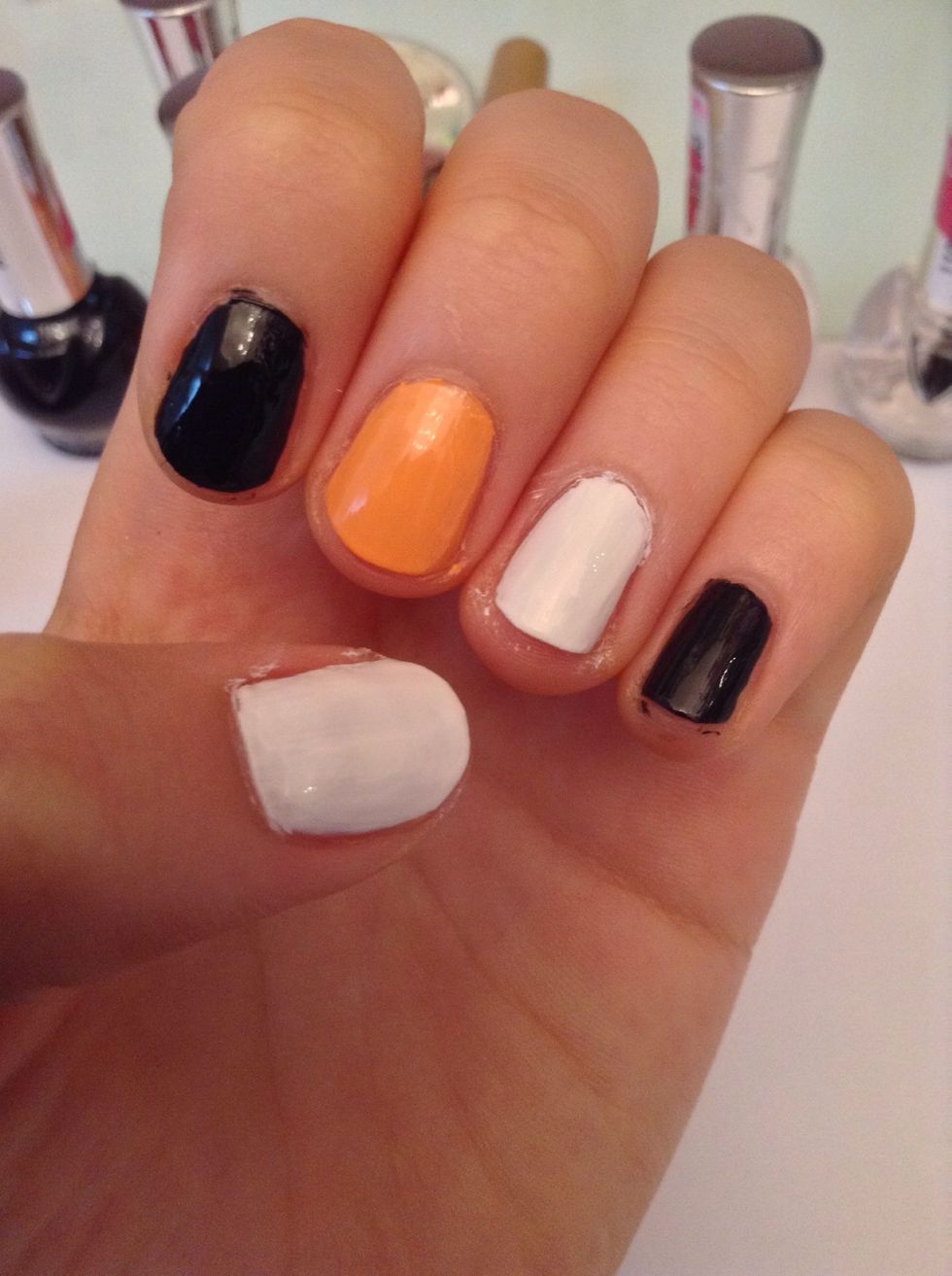 First paint your nails with the different solid colors:) ( not necessarily in this order) now I will explain how to do each different Halloween nail...
First up... The ghost! On one of the nails that you have painted white( I used my thumb), use the round side of a toothpick dipped in black nail polish to create the two pupils.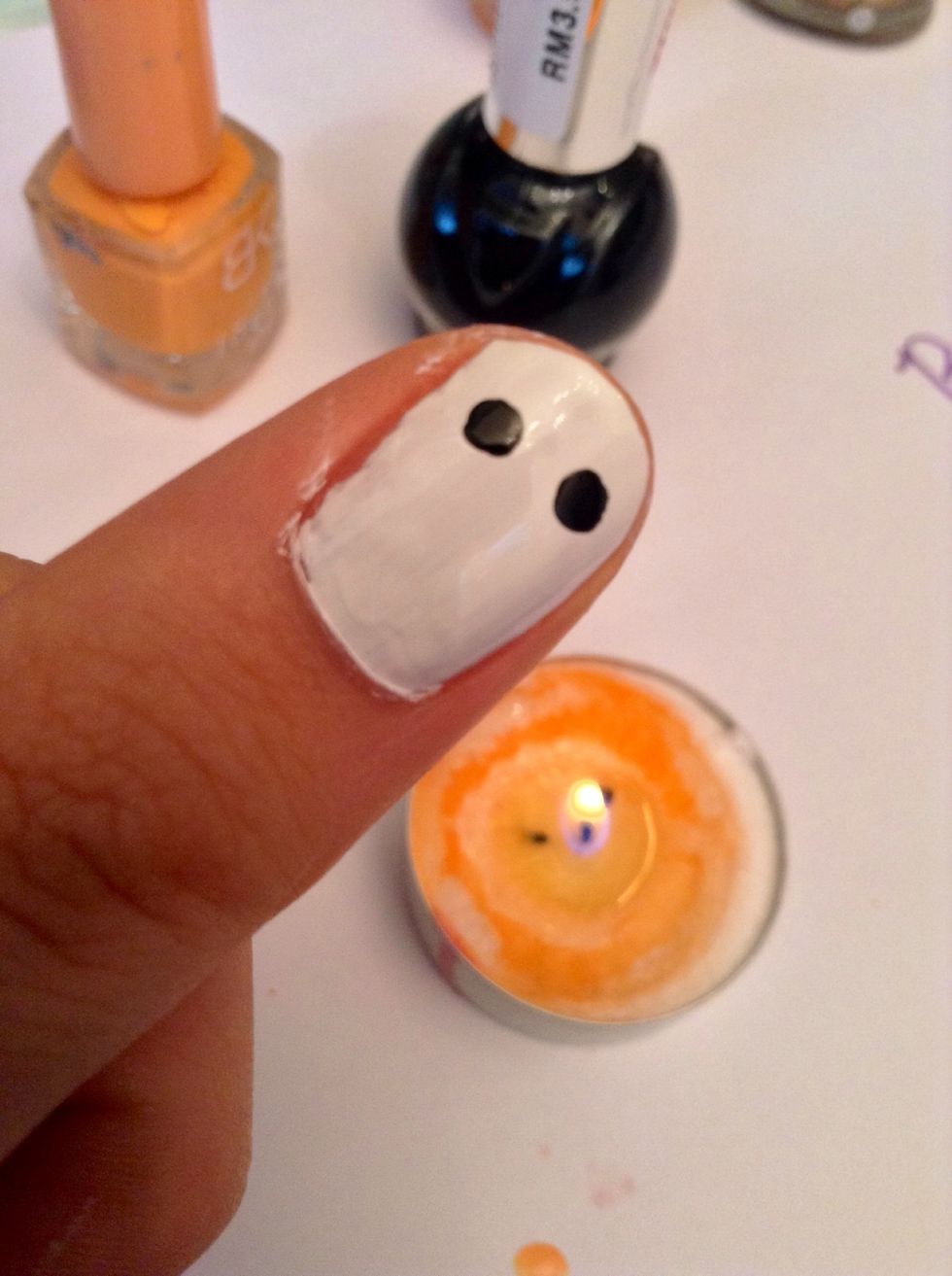 Like this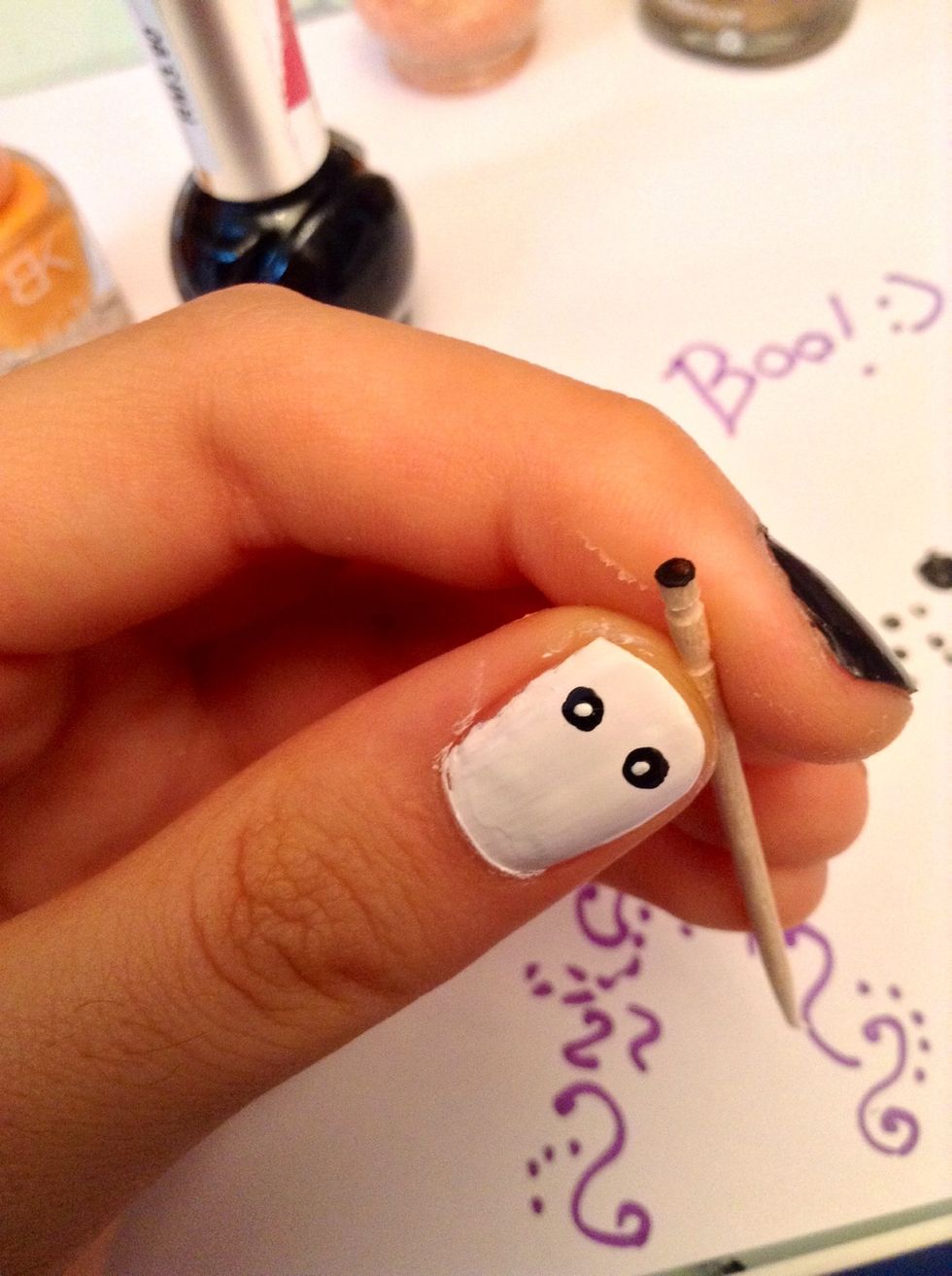 Then use the pointy side of the toothpick to dot two little white circles inside the black one. This will be the ghost eyes:)
Then draw the mouth with a tiny paint brush dipped in black nail polish(or just use the toothpick) and your done with the ghost!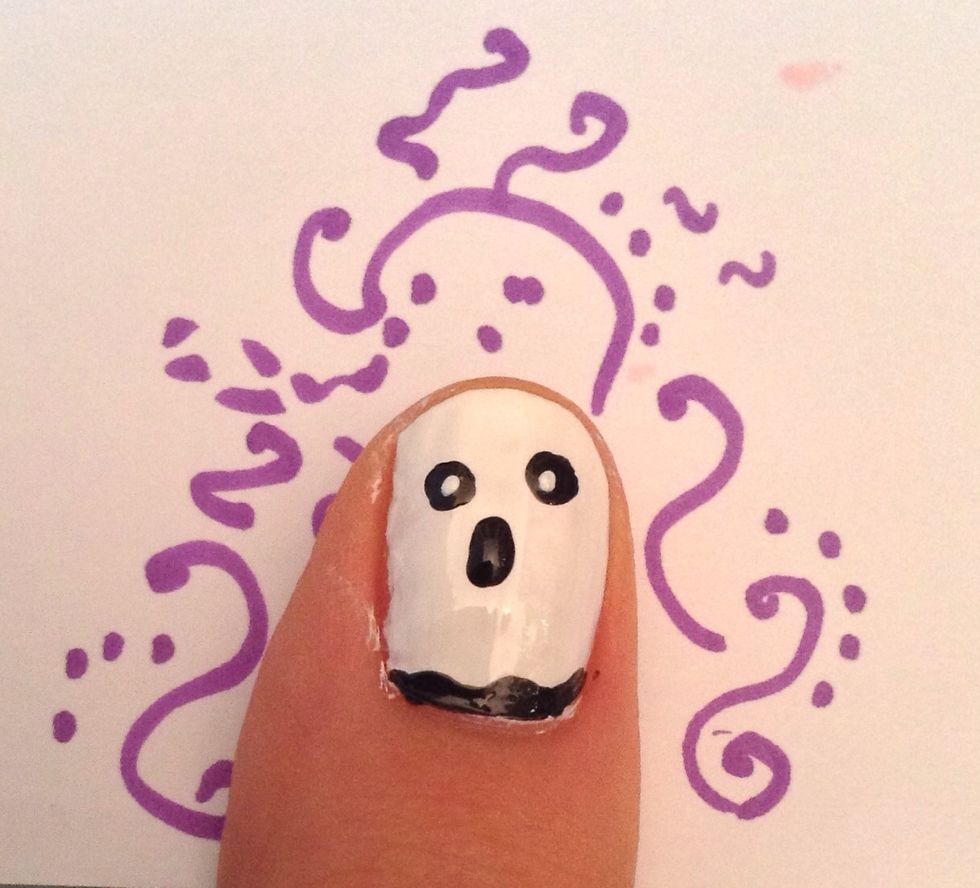 I also drew on some black lines at the bottom:)
Next up... Pokadots!!! For this step, use the toothpick method again and dot orange pokadots on a nail that's painted black.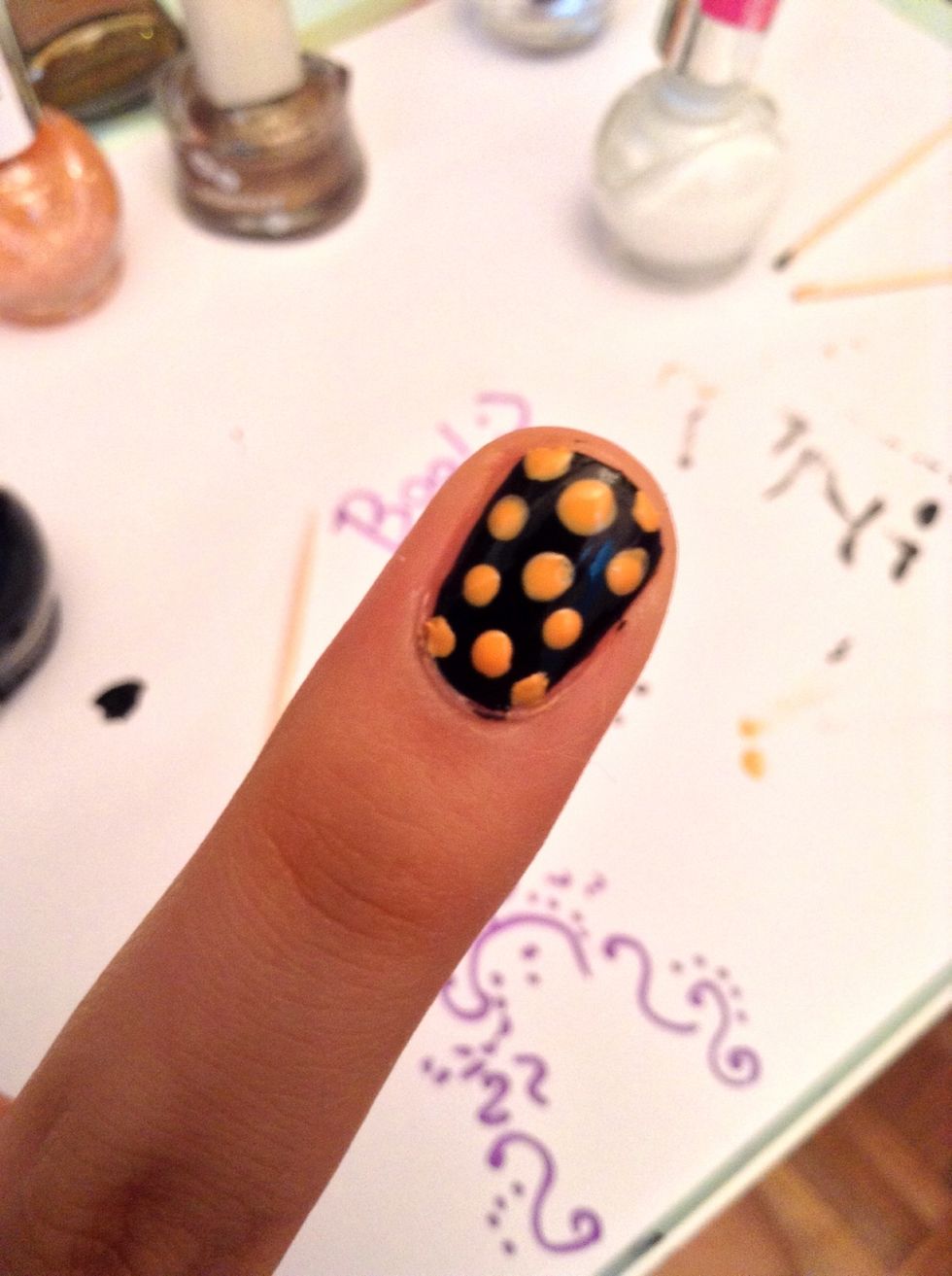 Like this:)
Next is the Jack 'o lantern! Dip a toothpick in black nail polish and dot the eyes. Then use the brush and draw on a smiley mouth.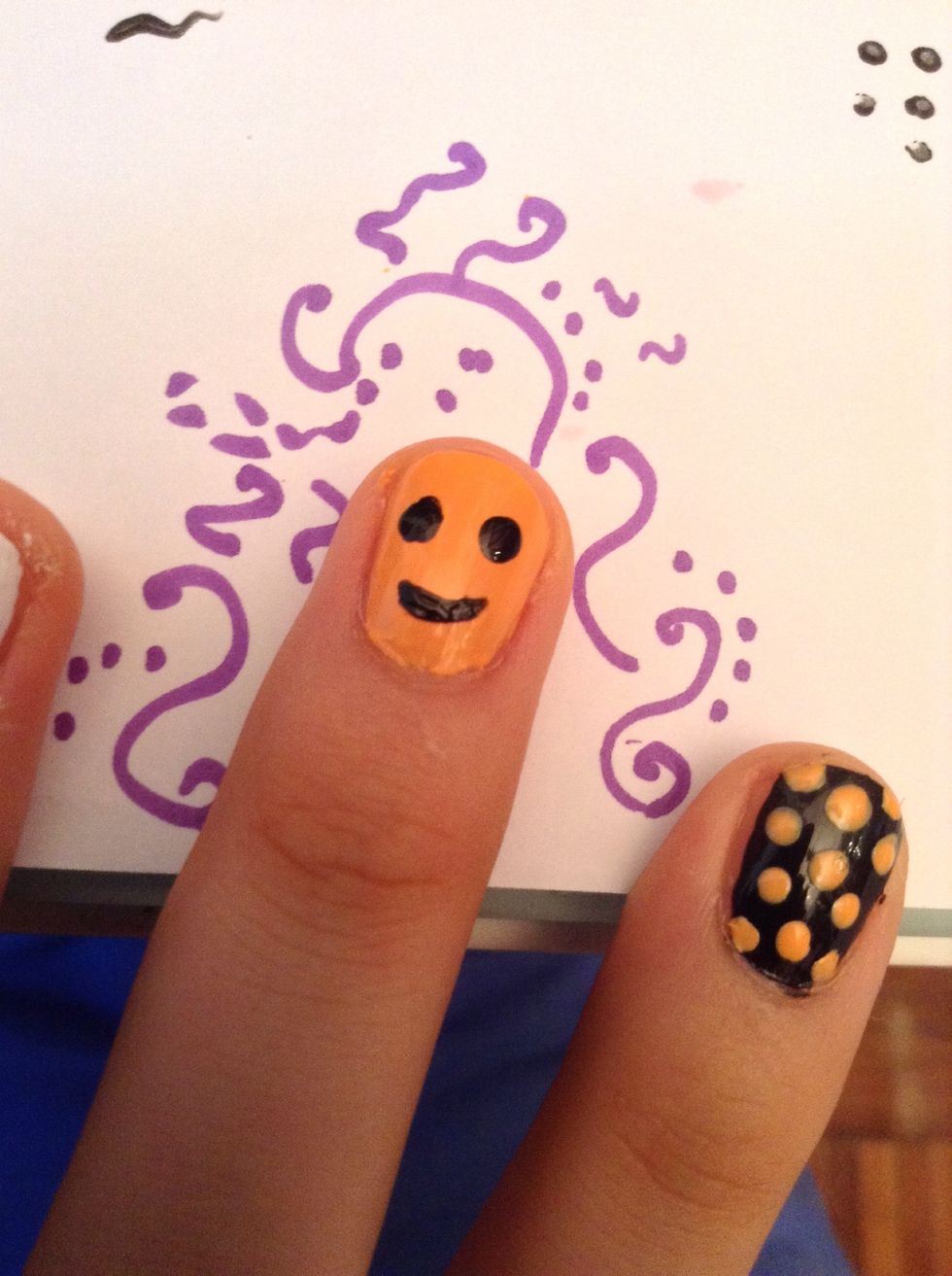 And don't forget the nose!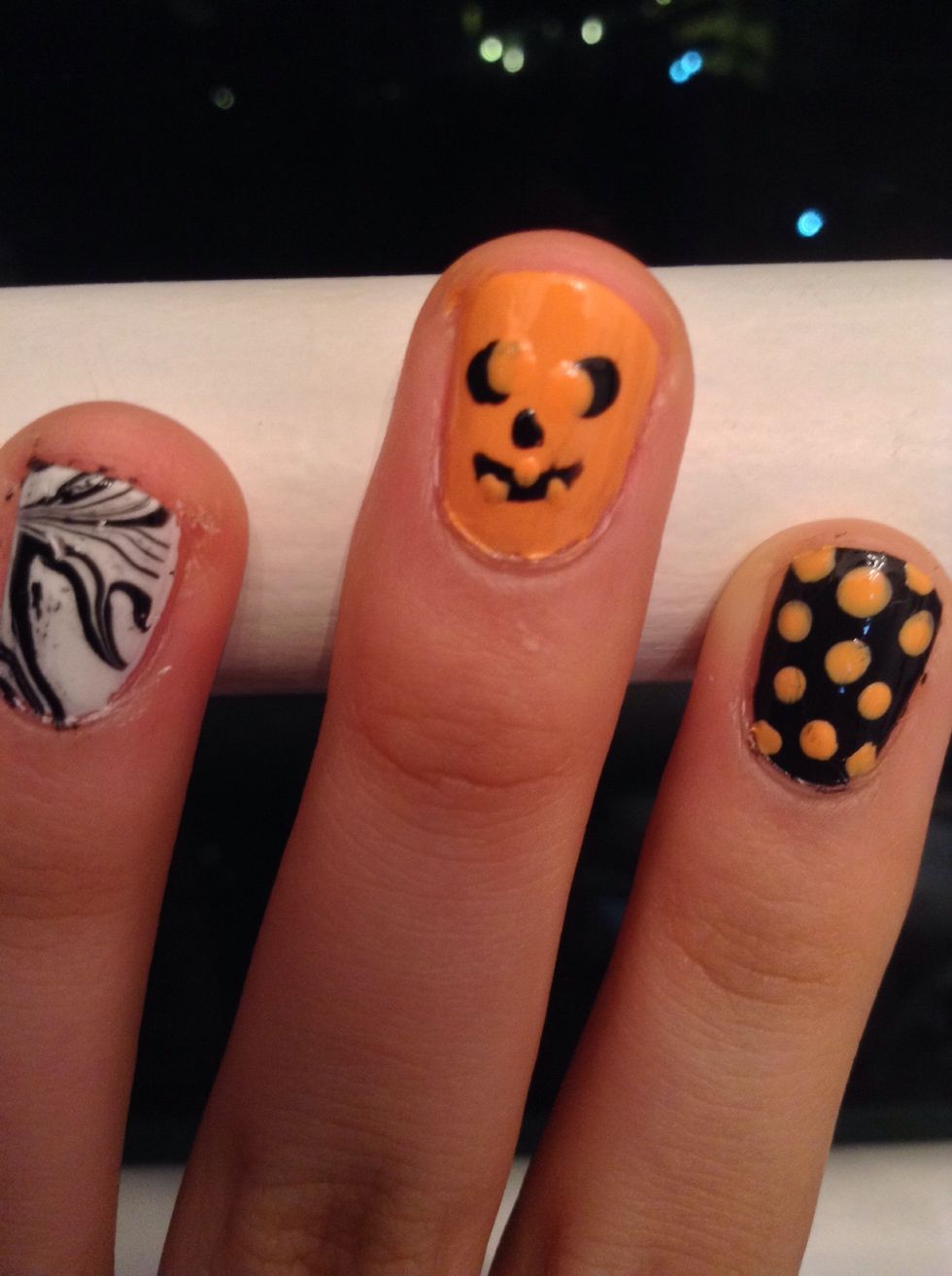 Now dot some orange over the black to create the eyes and teeth. Three down... Two to go!
Next up is the water marble design! I did this step in a video form so it is easier to understand :) ----------->>>
Basically what you do is drop drops of nail polish in one by one until you create rings of colors, then use a toothpick to draw the designs. Then dip your nail in and voilà!
Use a nail polish that is newly brought and hasn't thickened. And also use room temperature water for this. Wrap your finger in tape so the nail polish doesn't get all over your finger:)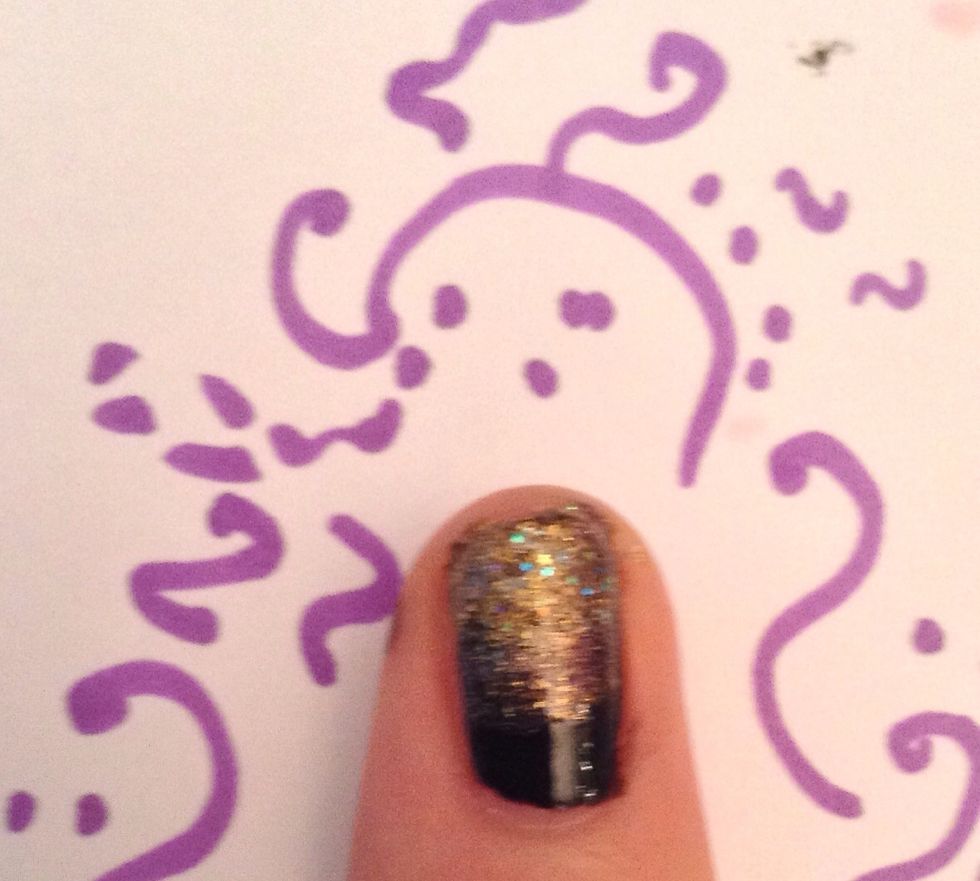 For my pinkie I just painted some gold glitter polish over the black and your DONEEE!!!!
I hope you liked this and have a fantabulous Halloween! :)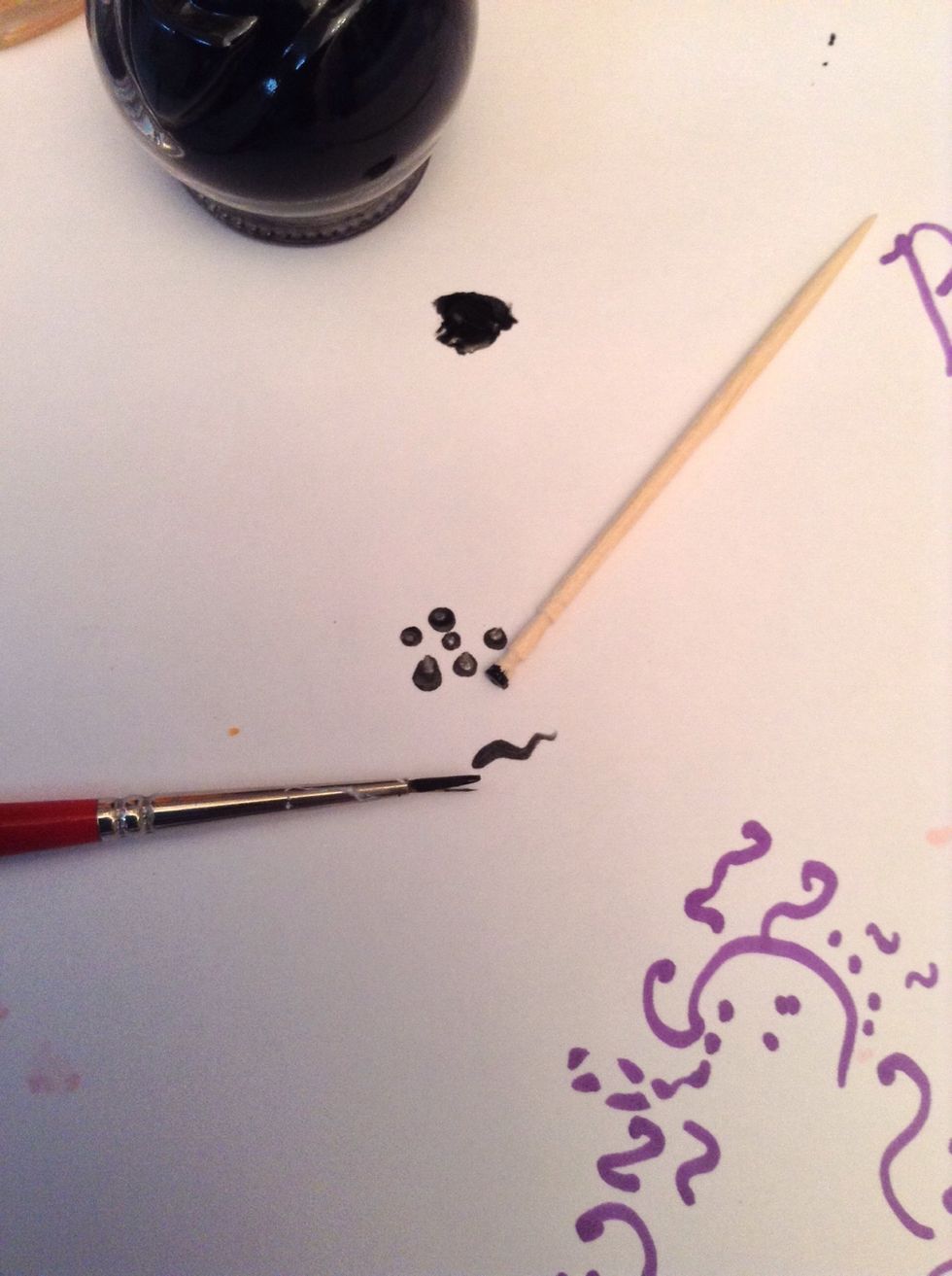 These are the tools I used:)
Black nail polish
Orange nail polish
White nail polish
A tiny paint brush
Tooth picks
Nail polish remover
Mars?(just kidding-Australia)