note: I got this idea from cute polish on YouTube, this isn't my design.. I'm just spreading it around(: enjoy!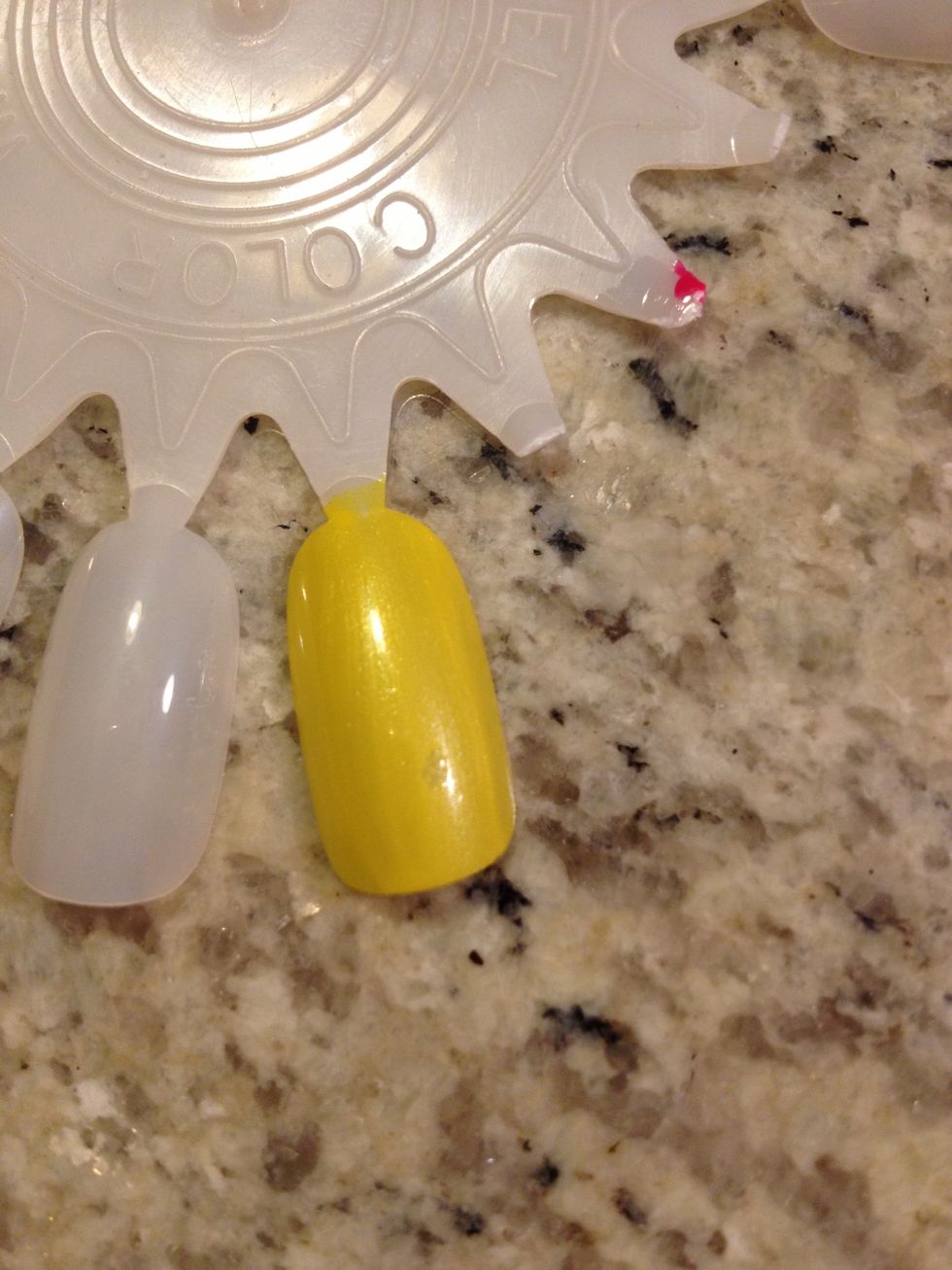 paint your pinky nail yellow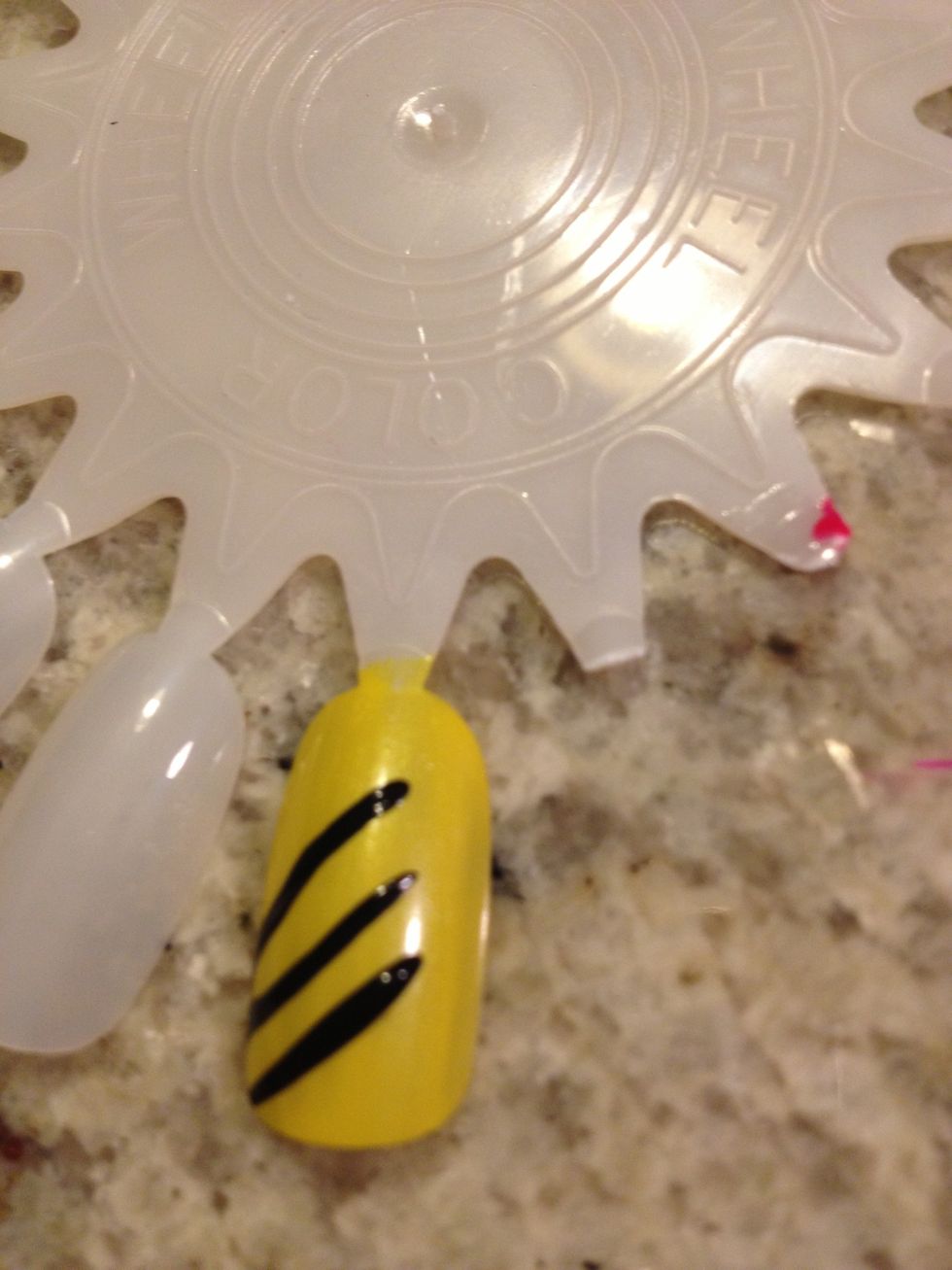 paint 3 black lines on them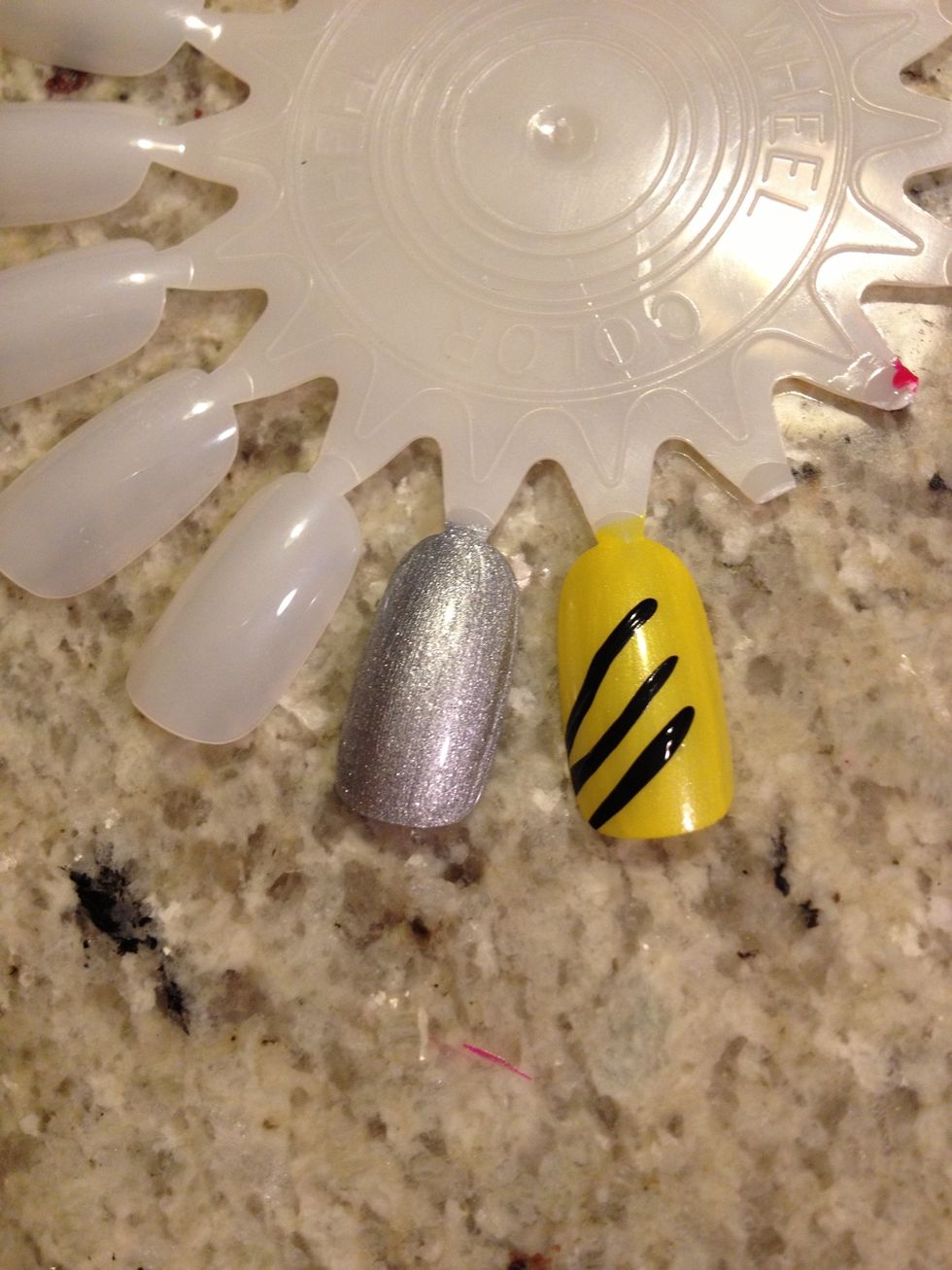 paint your ring finger silver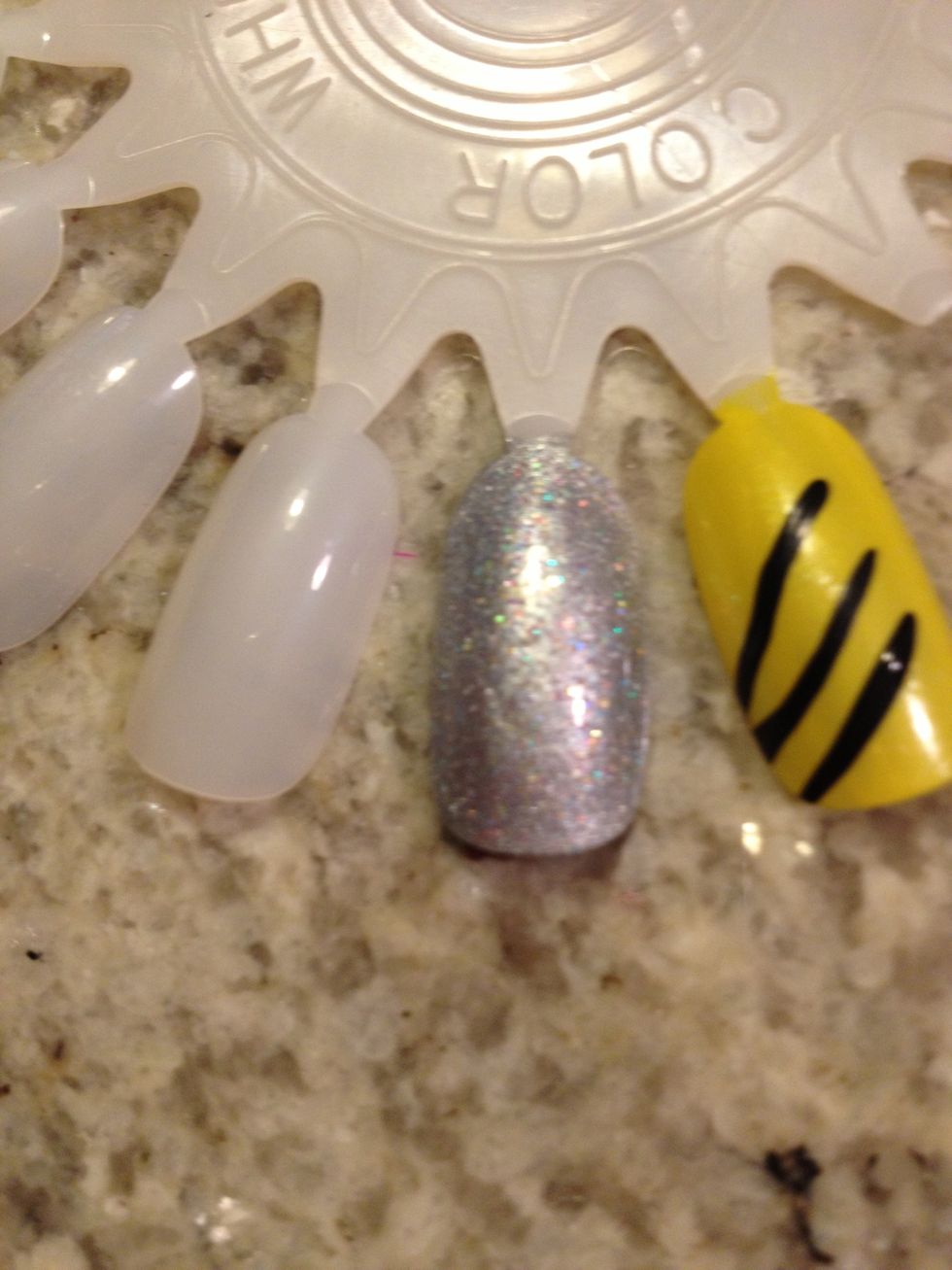 paint some glitter over the silver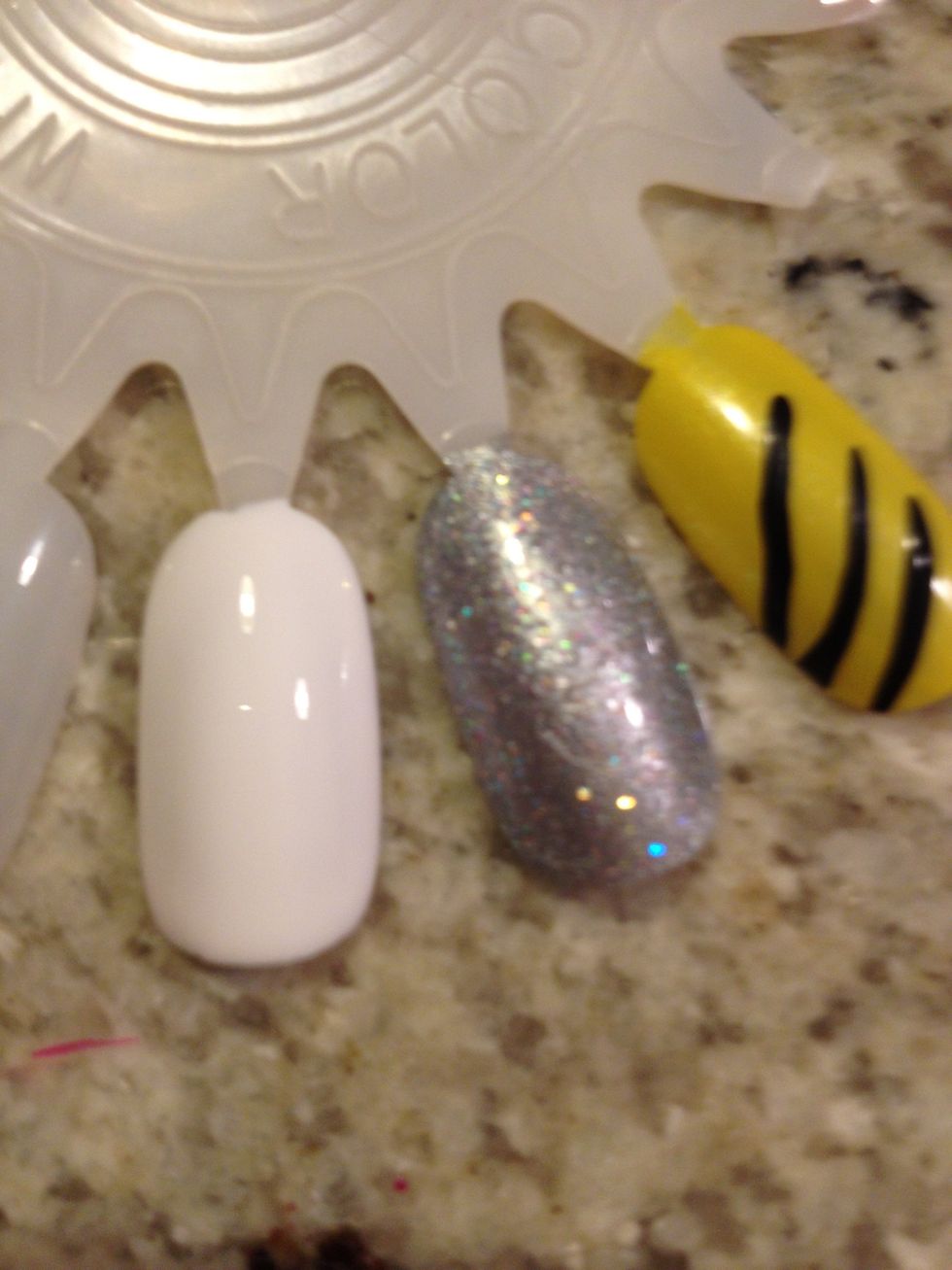 paint your middle finger white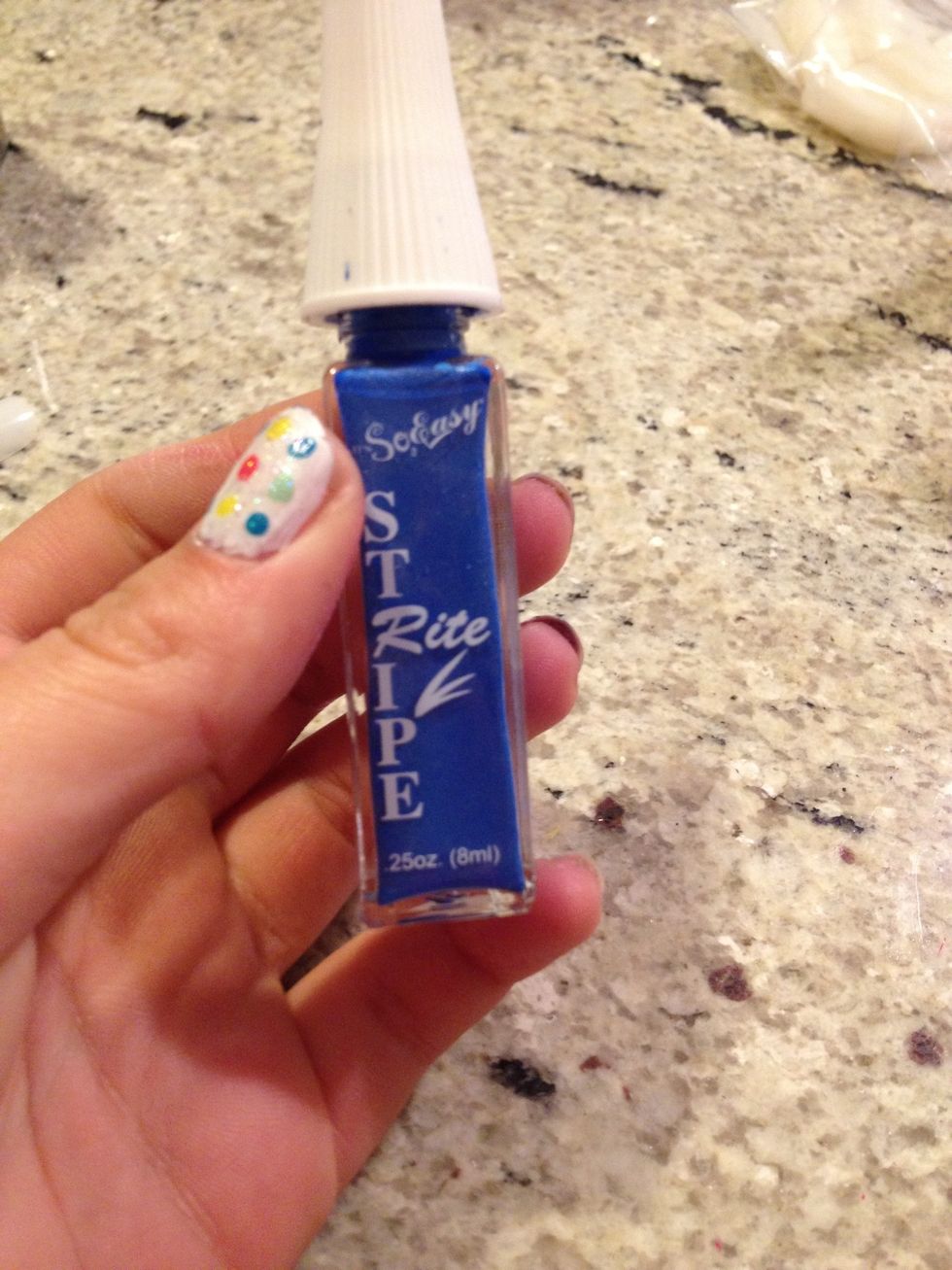 next, use a blue striper...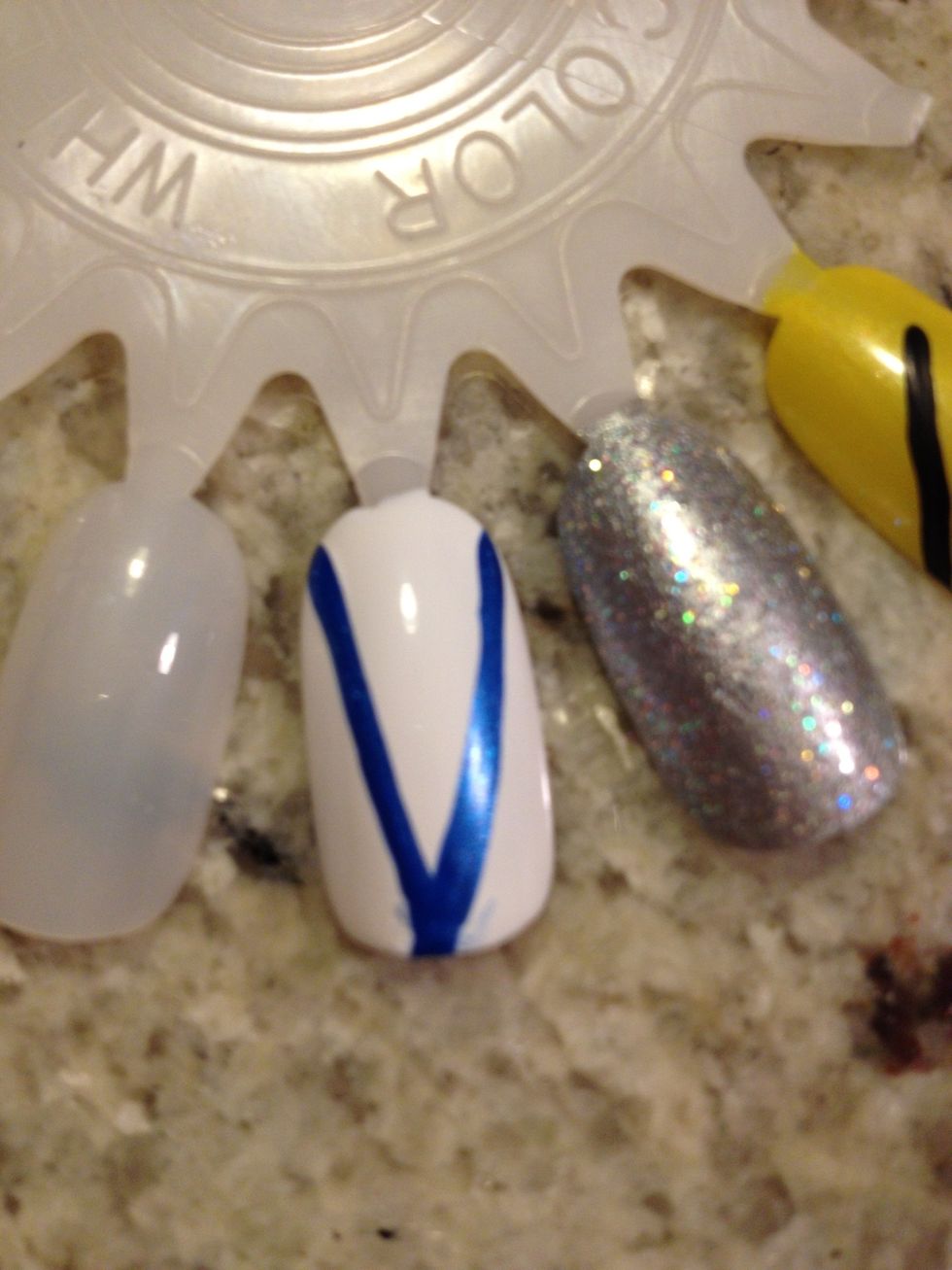 paint 2 blue lines to form a V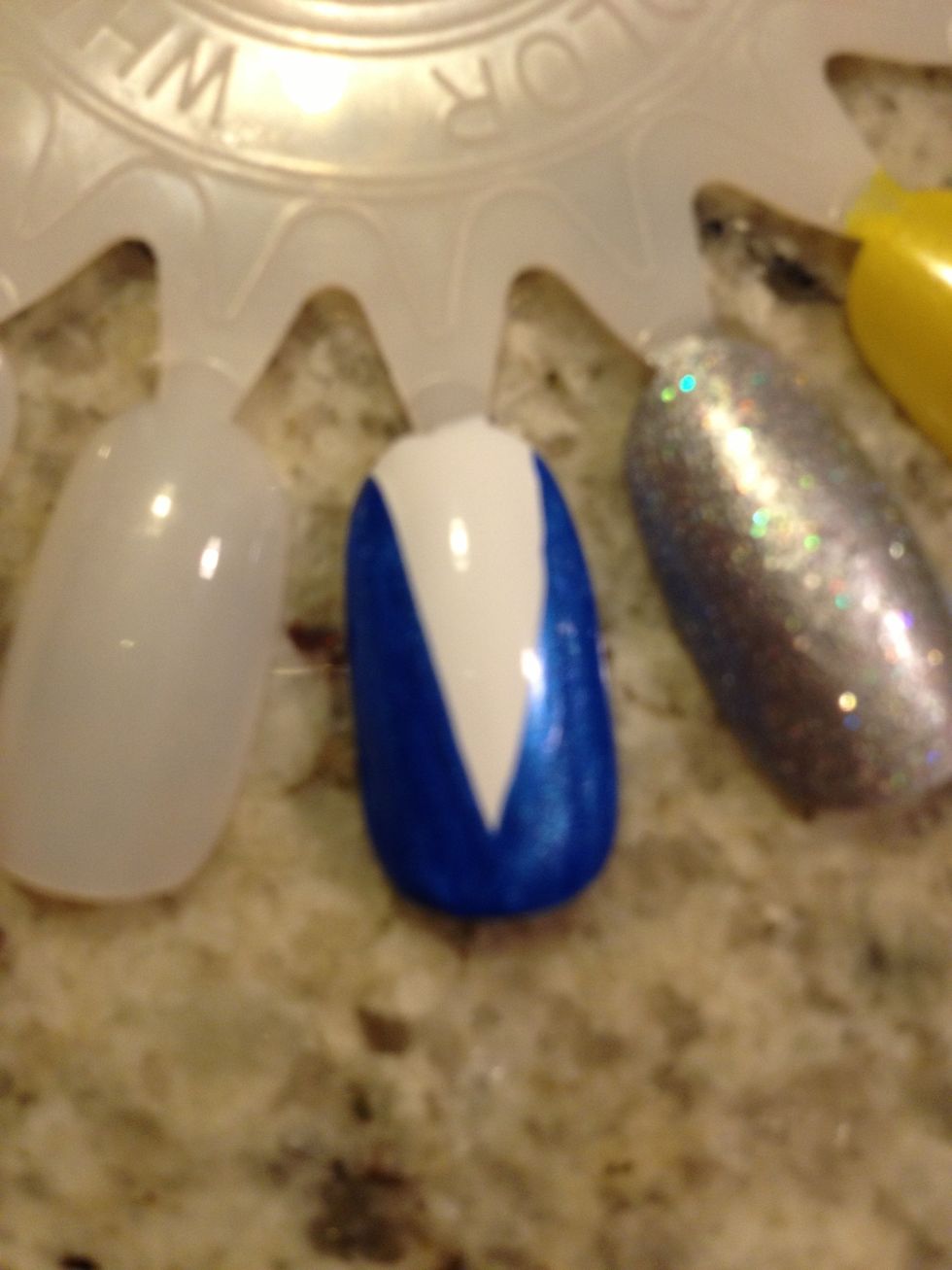 then fill in the sides
now make a black X. sorry it's blurry
then connect the lines to form a Bow tie. sorry mine looks a tad awkward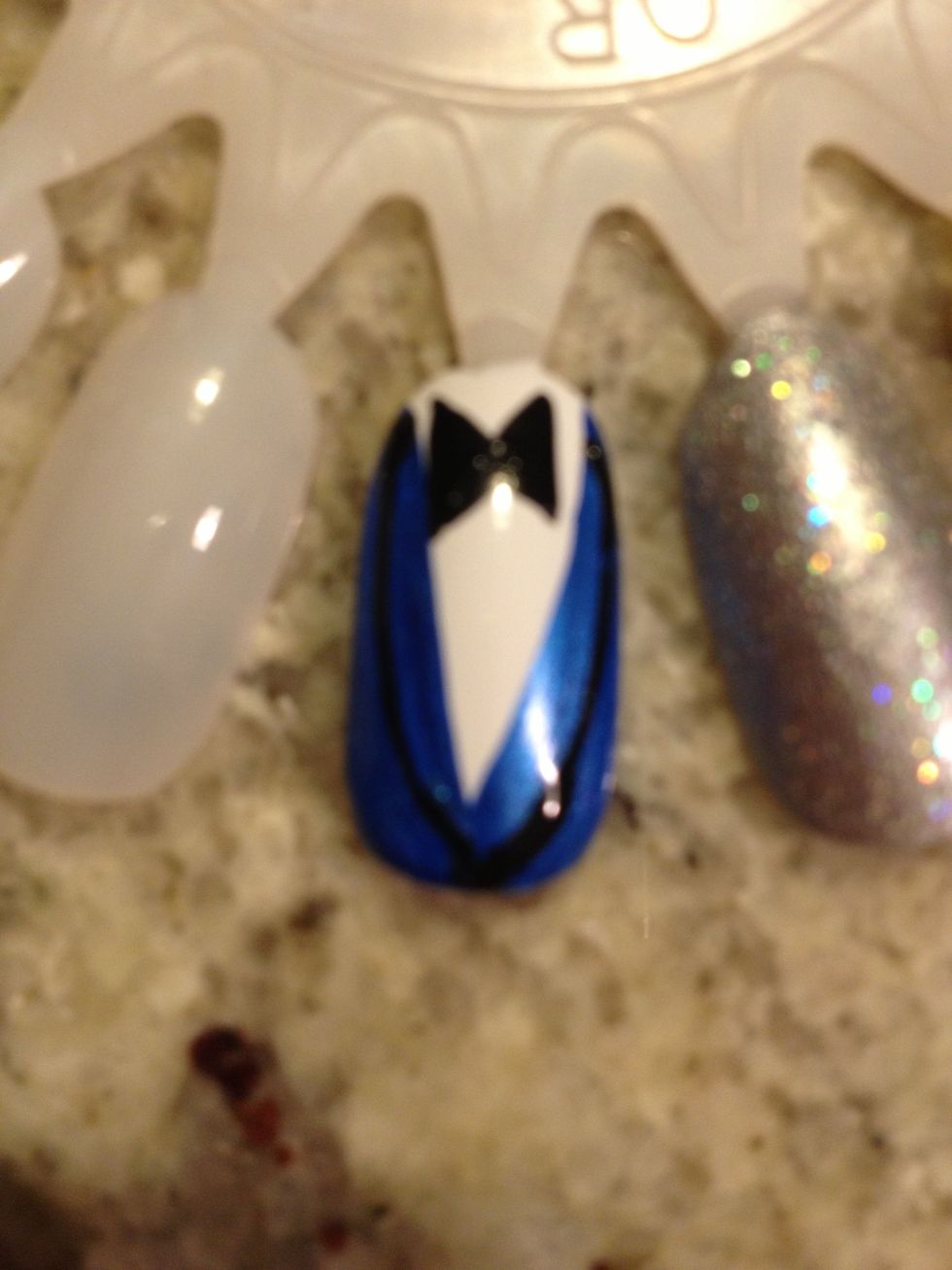 finally add 2 black curved lines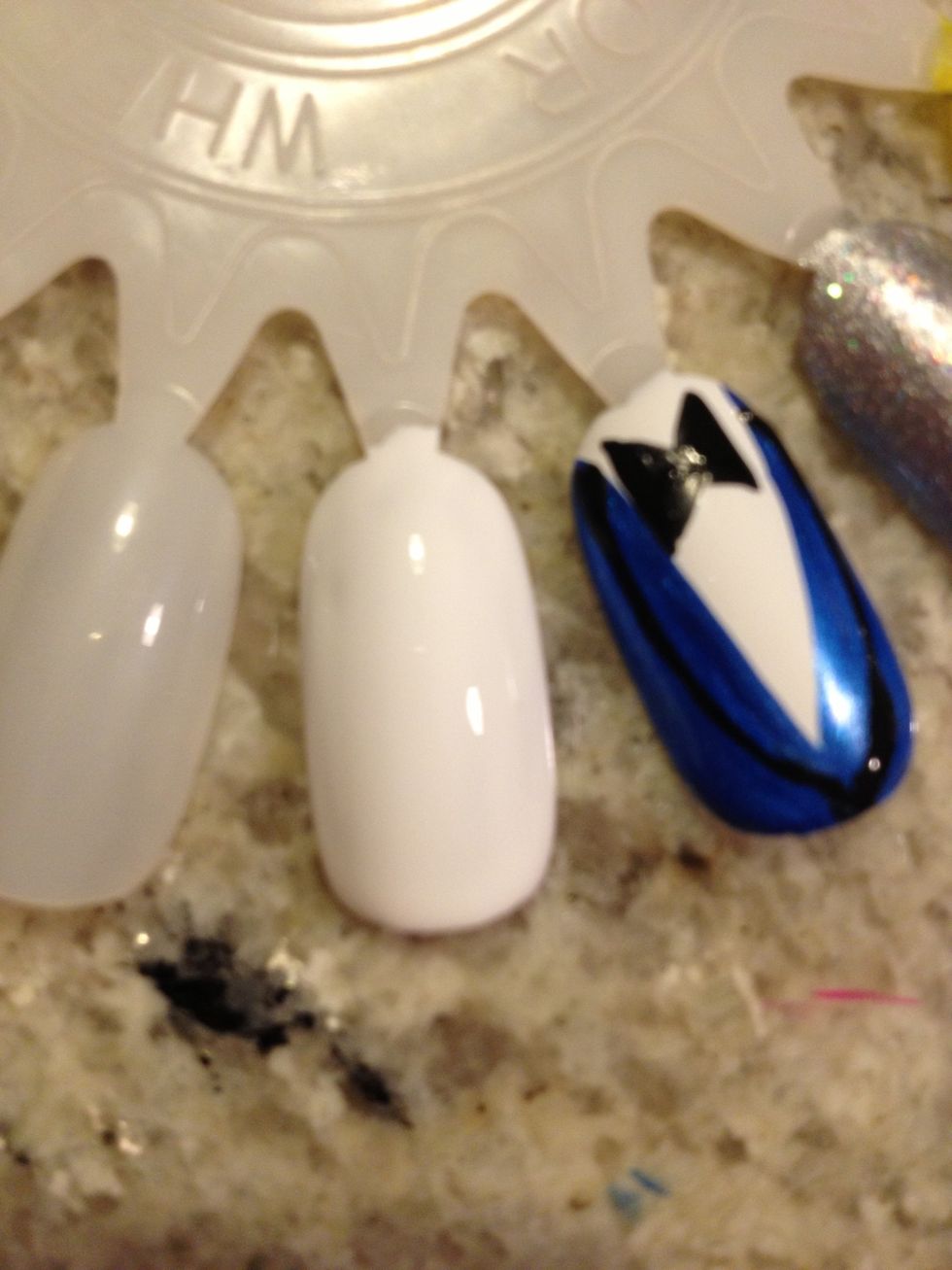 paint your index finger white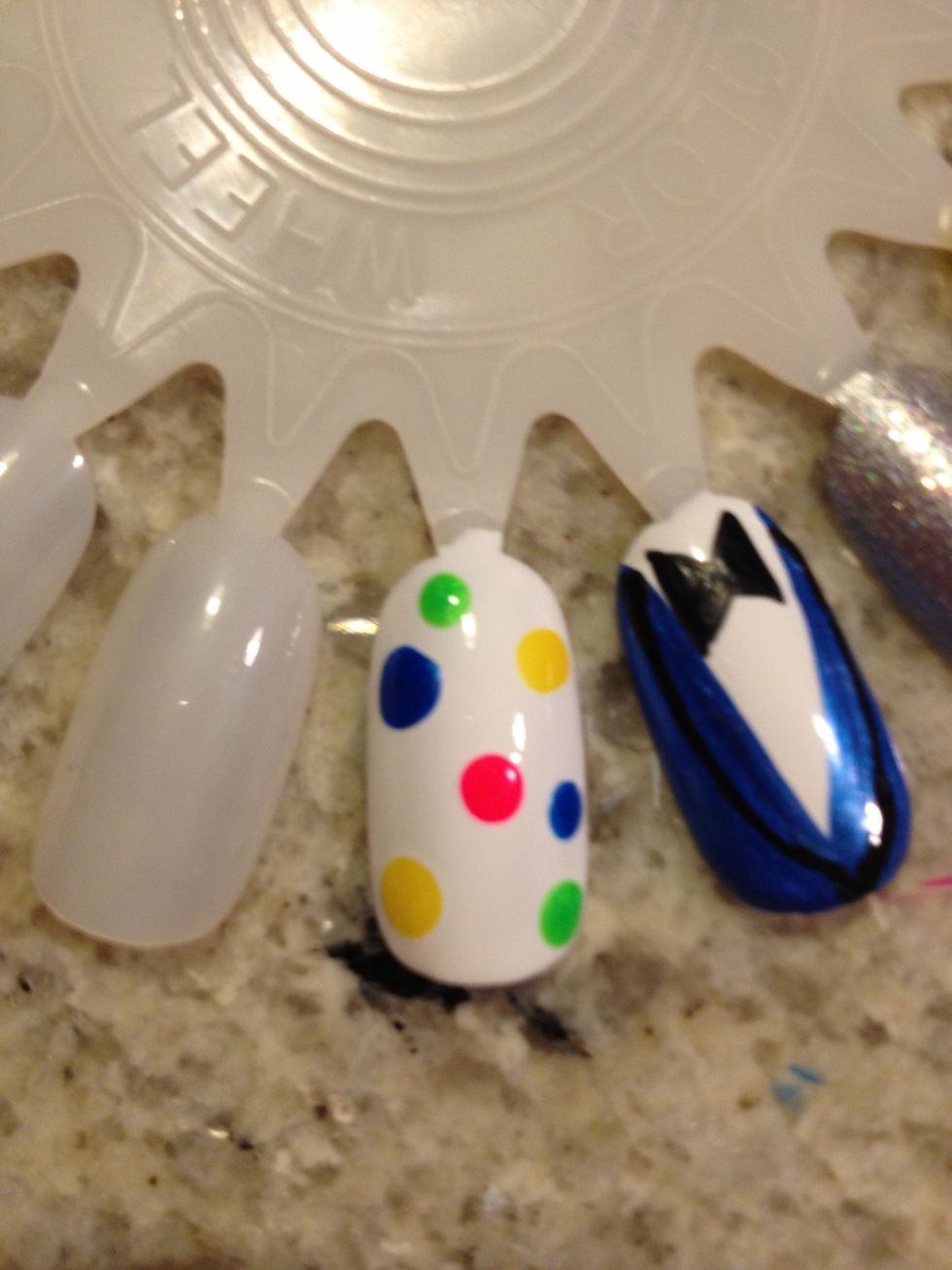 then paint random colored dots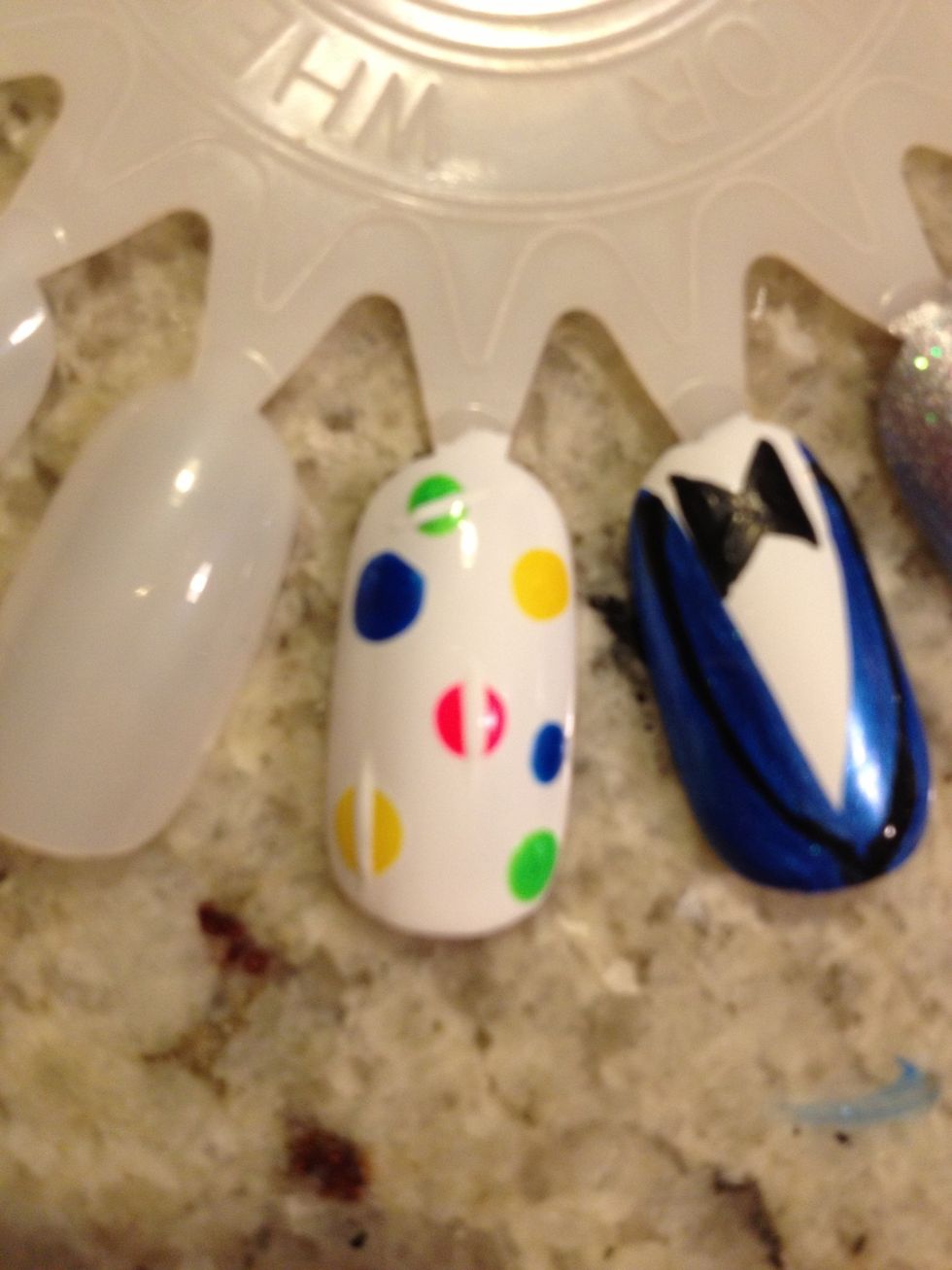 cut some in half with a white striper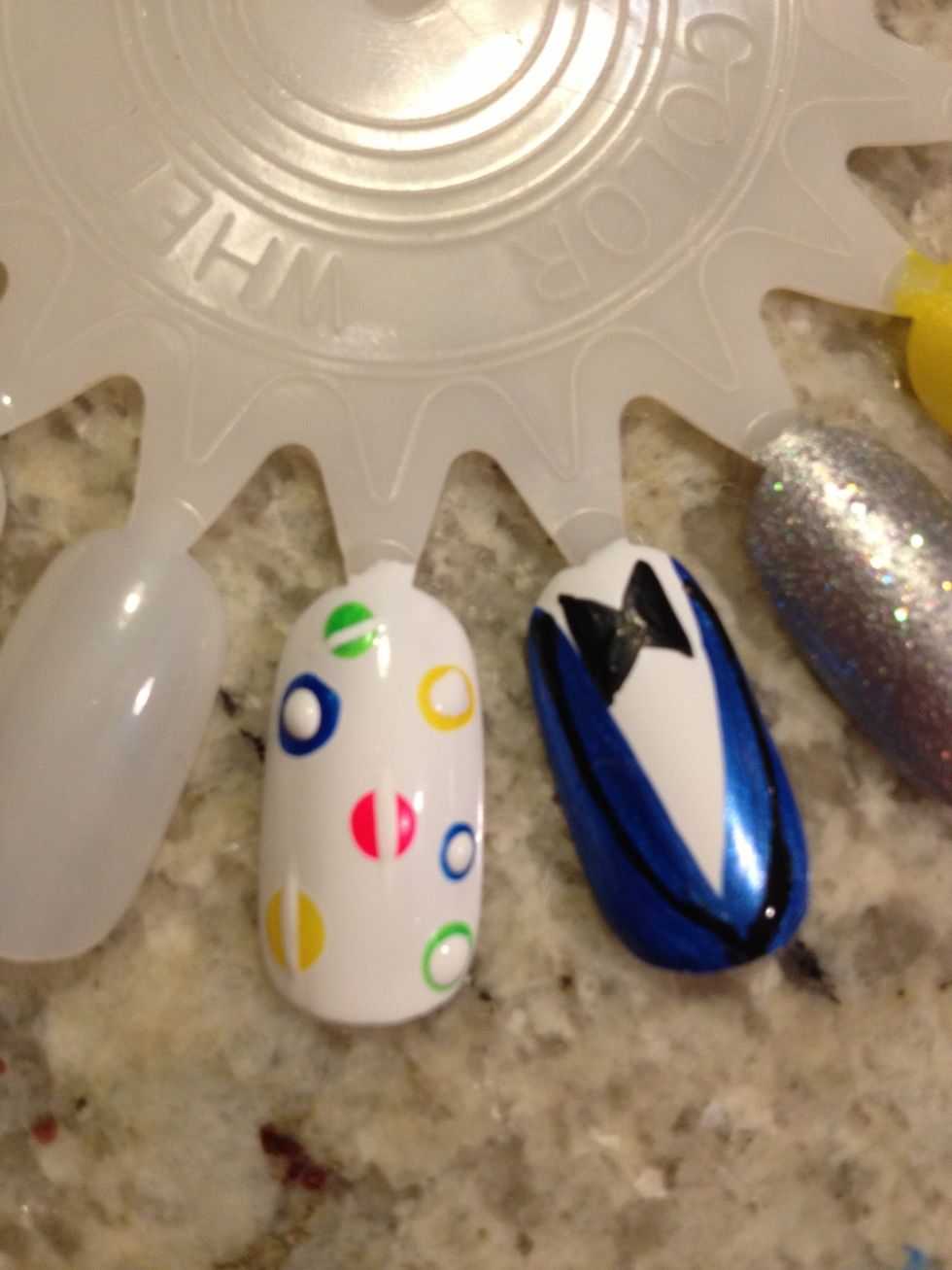 put smaller white dots in the rest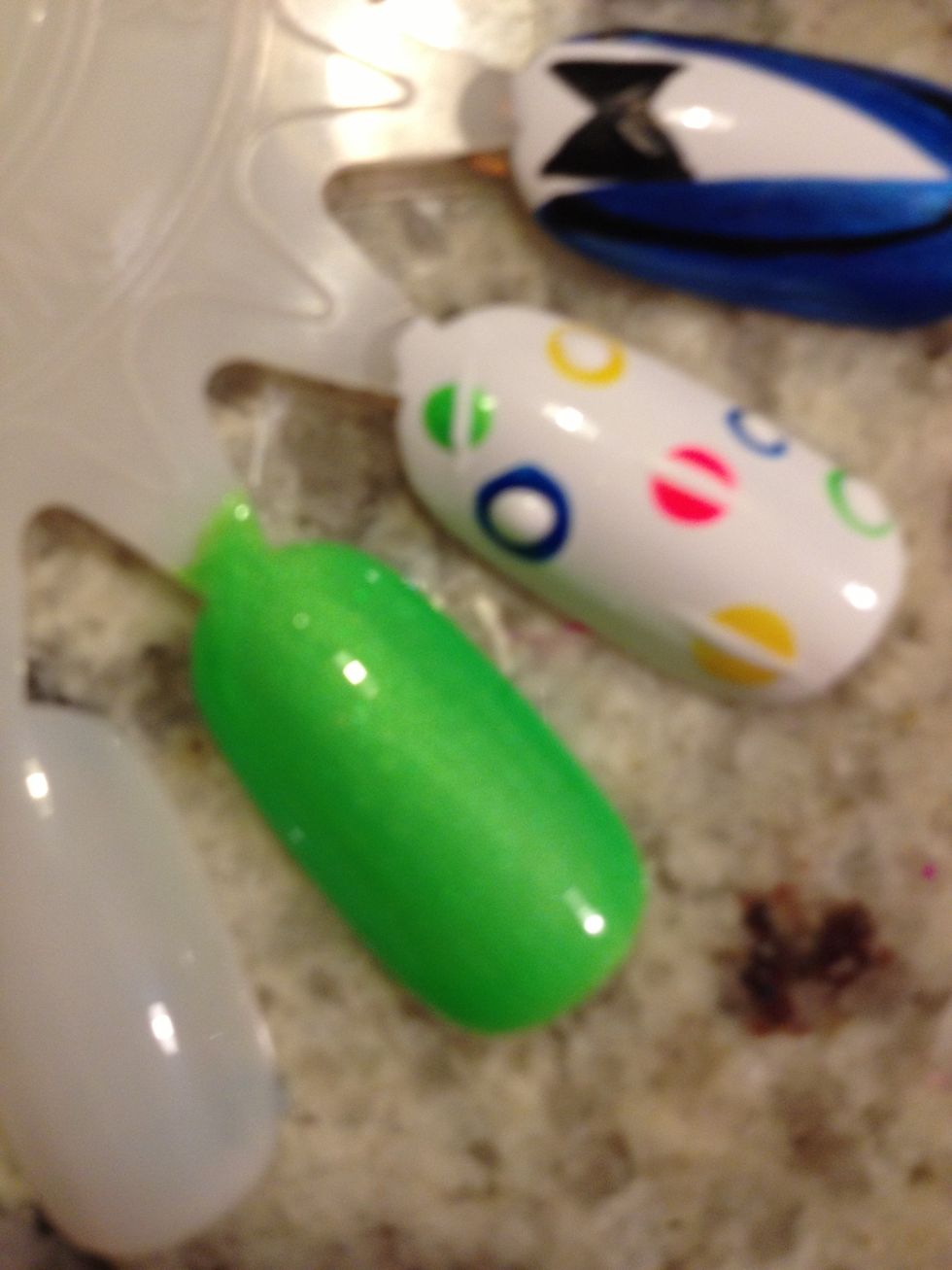 paint your thumb bright green
cut 3 peices of thin tape
since I don't have tape, I just took a picture from the video on how to do it..:P
paint navy blue over the tape
and it should be like this. sorry I didn't have tape!
and that would be your finished design
again sorry I had no tape! thanks to cute polish for this design! enjoy!
yellow polish
black striper
Grace Sammarco
hi everyone!(: my name is grace and I love painting nails, and taking pictures. I am 15 years old, a sophomore in high school, and a JV cheerleader!(: enjoy!