Start with a solid black color(: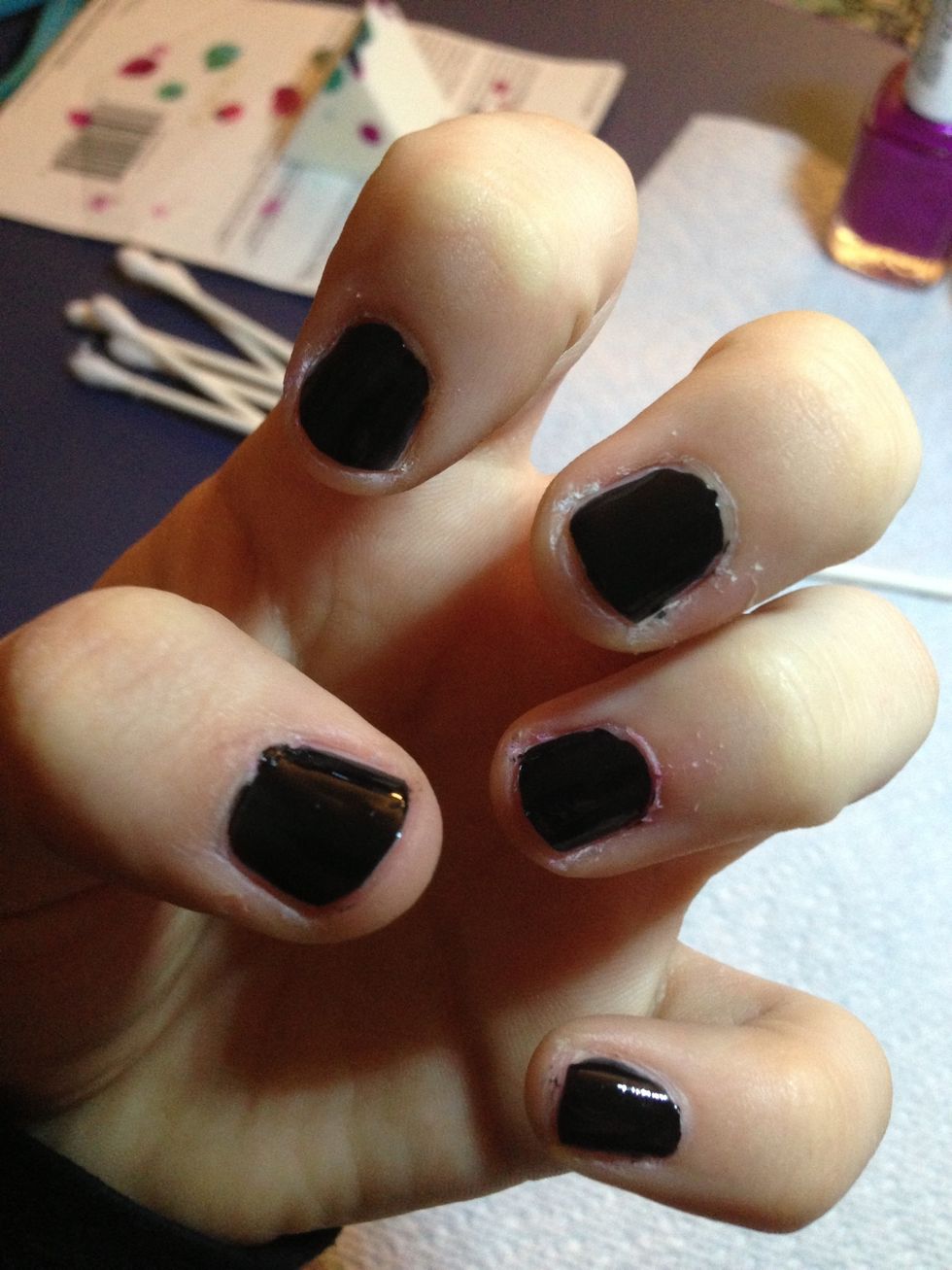 Let them dry fully before moving on!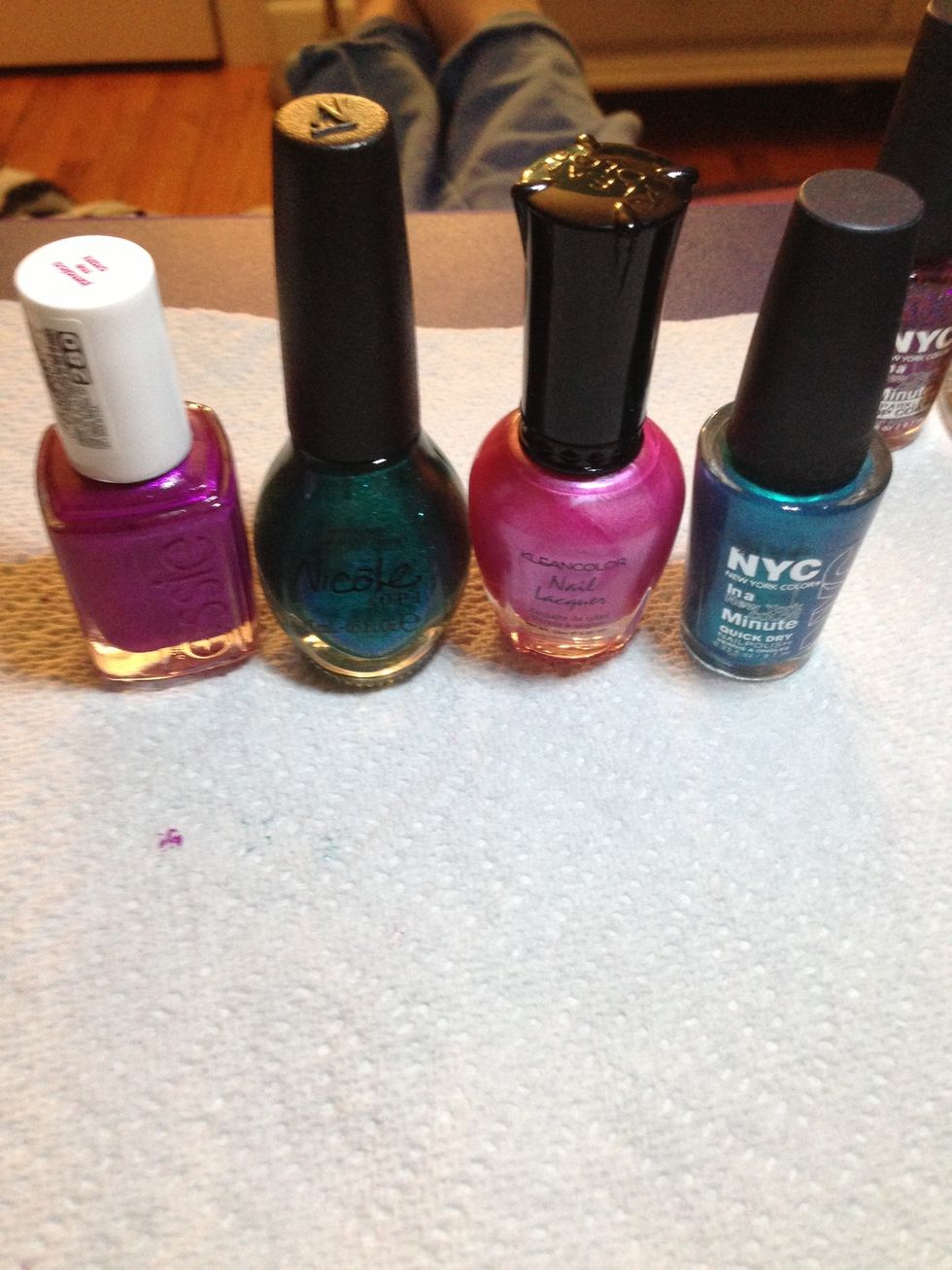 It doesn't matter what brand you use, but make sure it is sparky or shimmery🌌 I used four colors, but you can use less!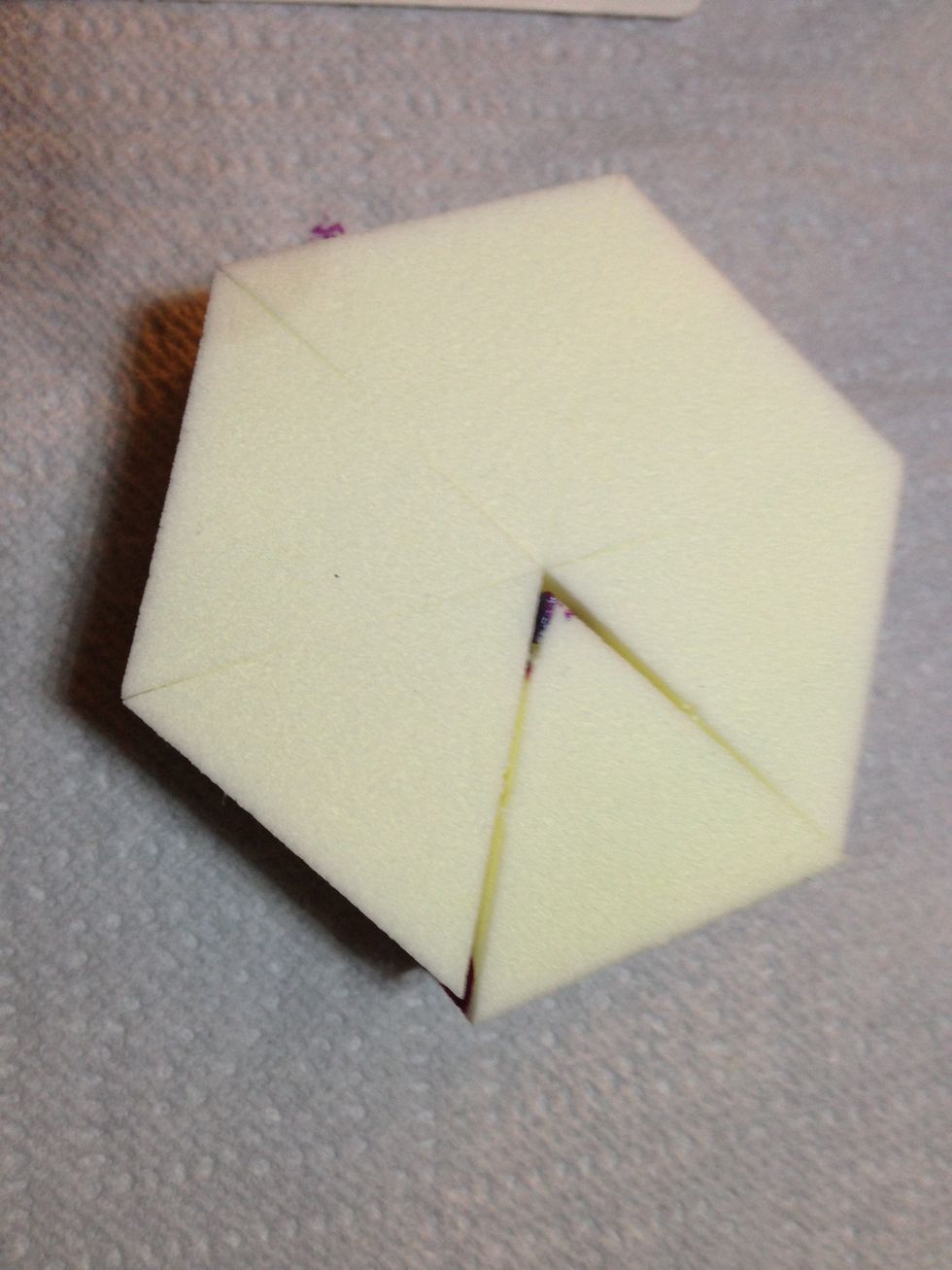 Than take one makeup sponge
And drop the nail polish on a flat surface. I used the back of the sponge wrapper😶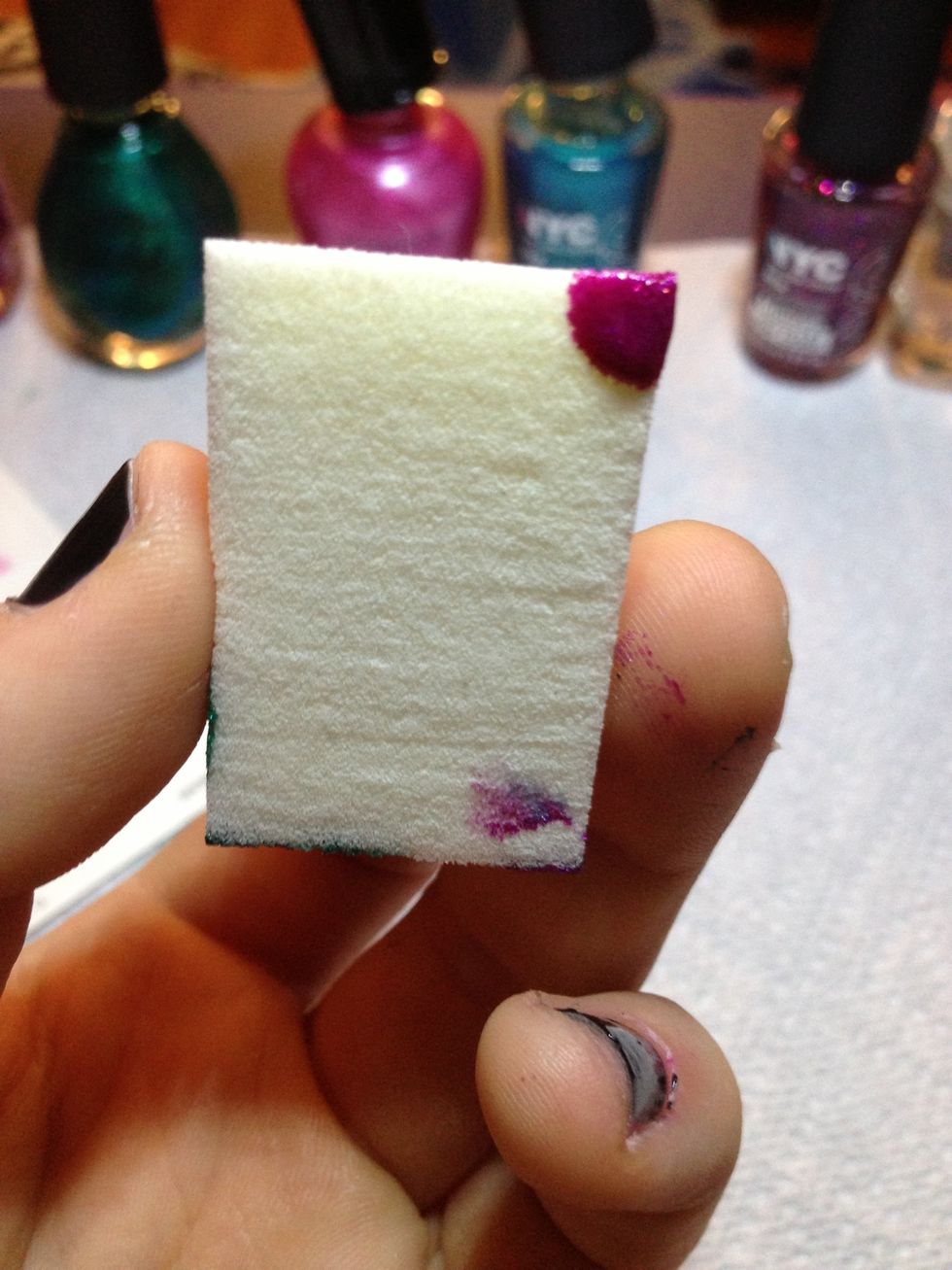 Than you dip a tiny corner of the sponge and dab your nail with the desired color.
Mine came out like this(:
Than I put sparkles on the add more glitter. (Sorry the picture is sort of blurry)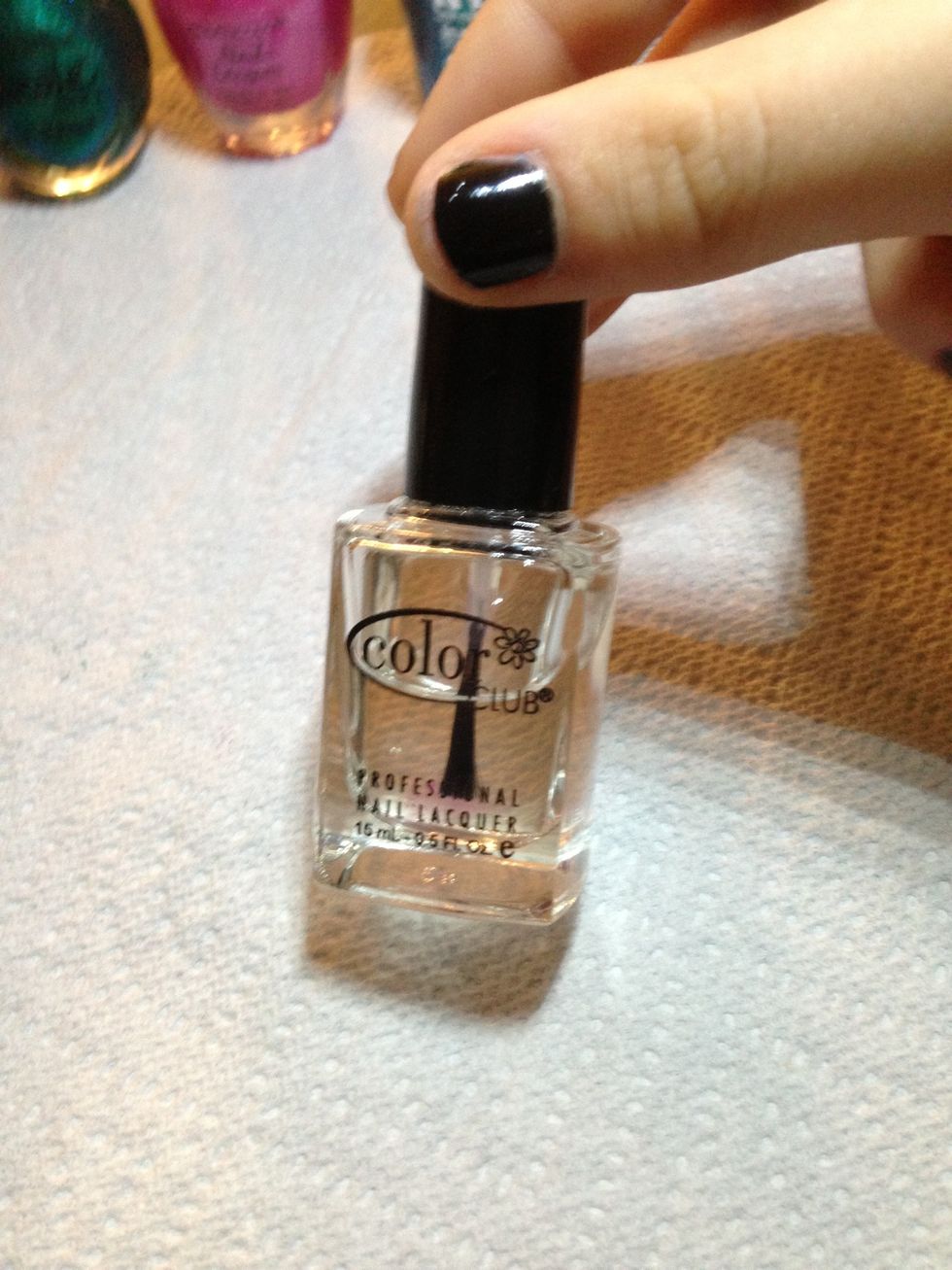 A clear coat is optional.
After the sparkles, this is my galaxy nails!(: I hope you enjoyed it!
Paper towel
Nail polishes
Sparkles
Clear nail polish
Sponge wedges