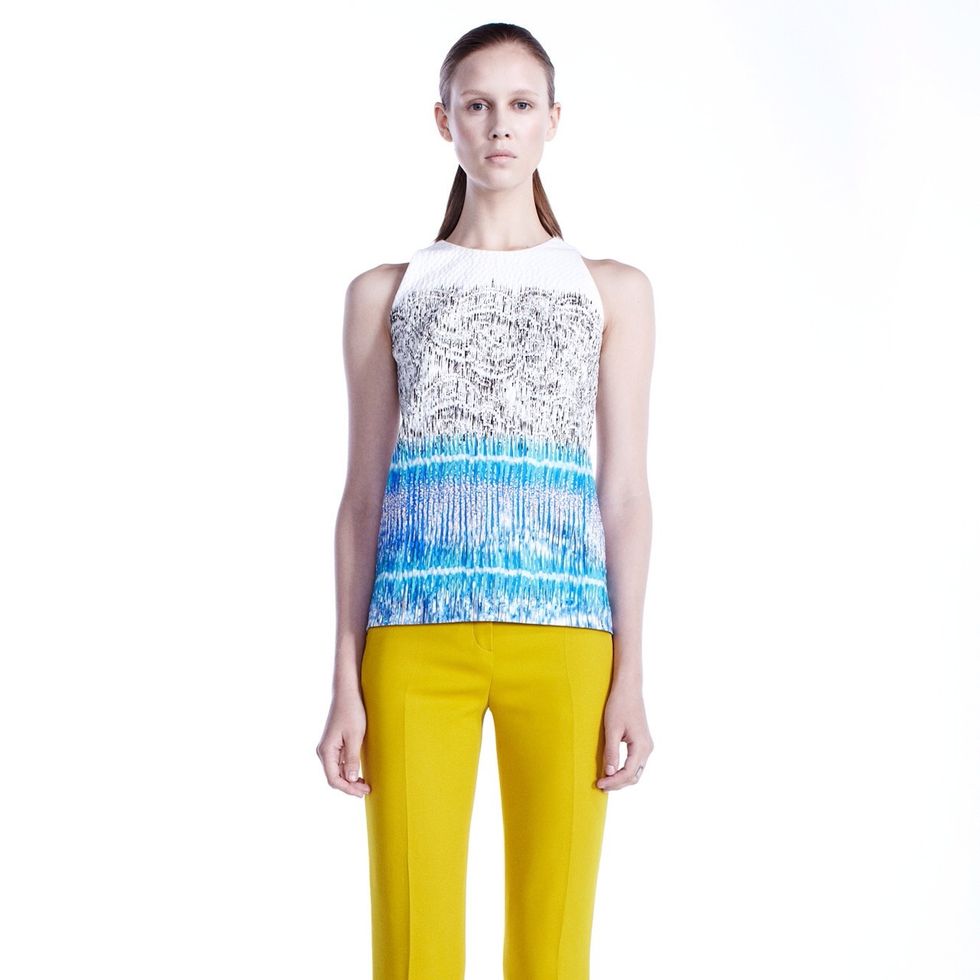 This was the source of my inspiration, an outfit from Peter Pilotto's 2011 Resort collection. His dresses are seen on Gossip Girl!
Paint your nails white. With an M65 konad plate, transfer a black image to half of your nails. Ensure straight edge is towards the center.
With a fine nail art brush create small stripes leaving a white gap in between.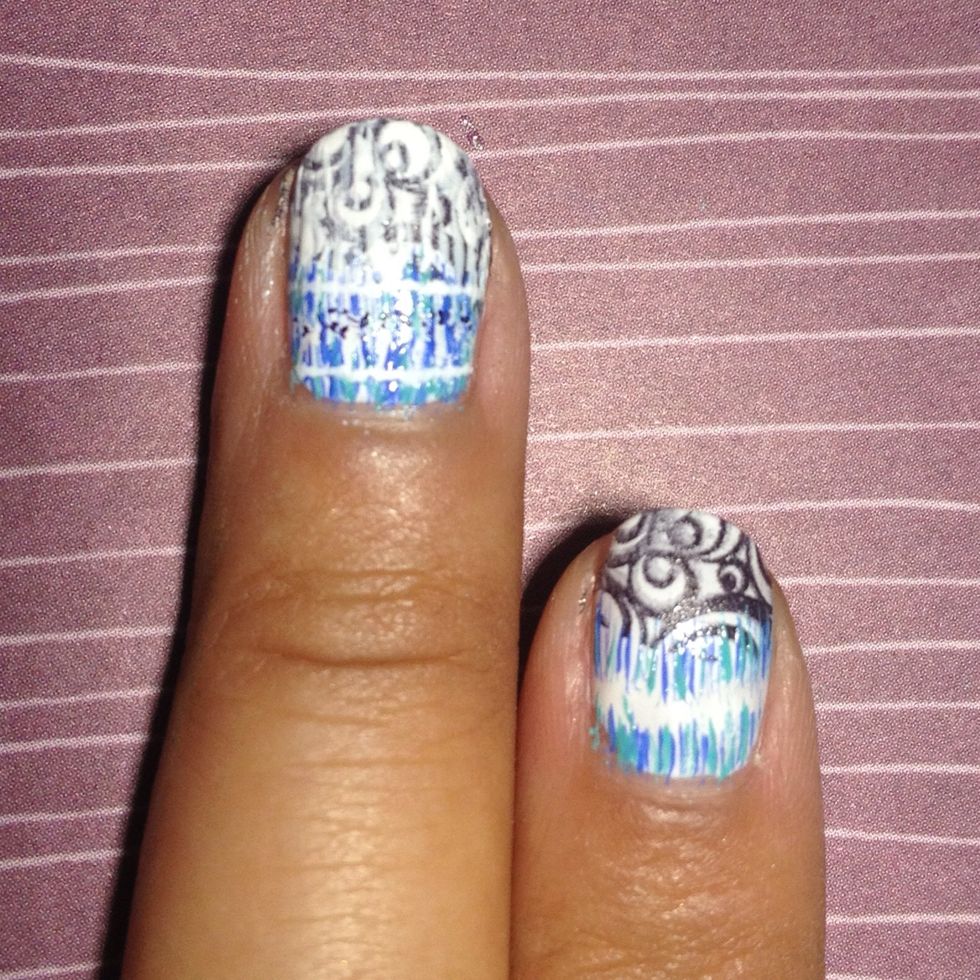 Using turquoise polish, add more fine stripes leaving minimal white space.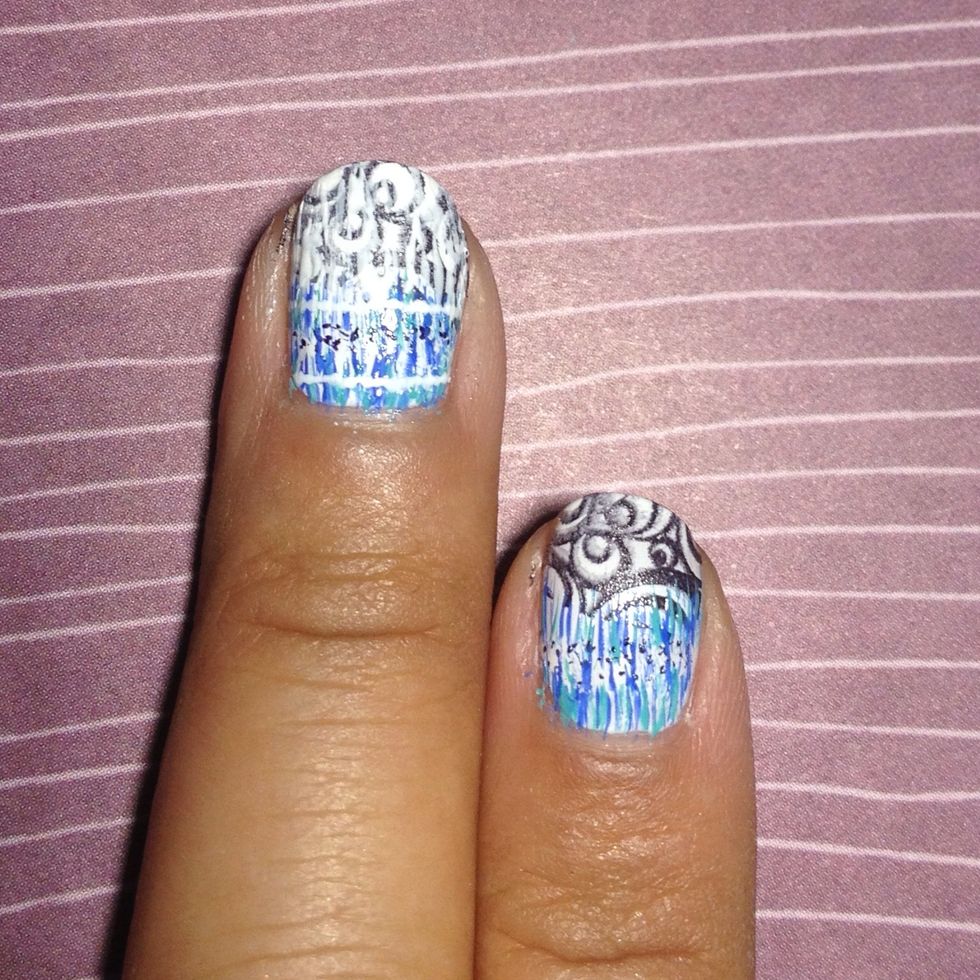 Add black dots in the center and add blue stripes on top of the white gap. This is just a design element and is totally optional.
Using the same method, add many white lines on top of the black image to create a fringe look.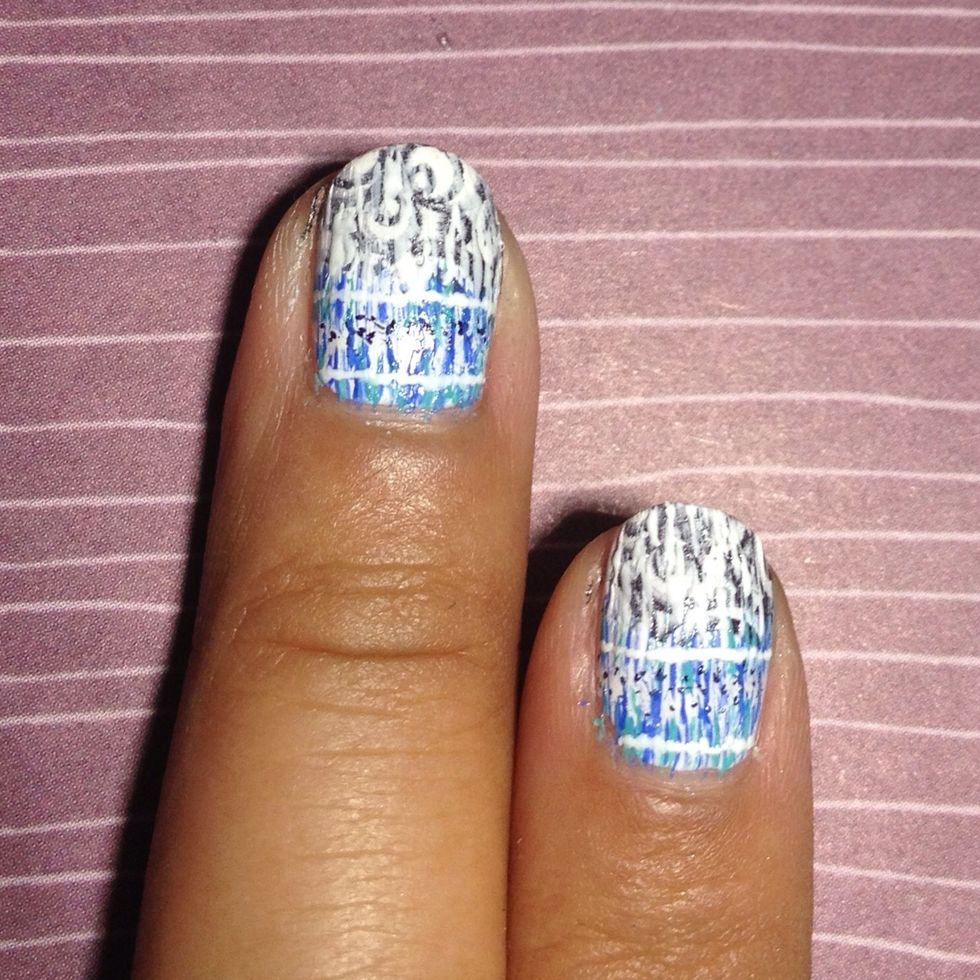 Add a white stripe in the middle of the blue striped areas. Again totally option, just for the sake of replication of the fashion design.
There you have a Peter Pilotto inspired nail art to rock!
For more nail art tutorials, check out my other Snapguides or visit my blog: nailartcouture.blogspot.com. I take requests, so leave me one if you would like!
1.0 Black polish
1.0 White polish
1.0 Blue polish
1.0 Turquoise polish
1.0 Nail art brush
1.0 Konad kit
1.0 M65 konad plate
1.0 Konad black polish
Nailartcouture .Com
I am a nail art addict and recently I decided to share my nail art with the world through my blog: nailartcouture.blogspot.com \nFacebook.com/NailArtCouture