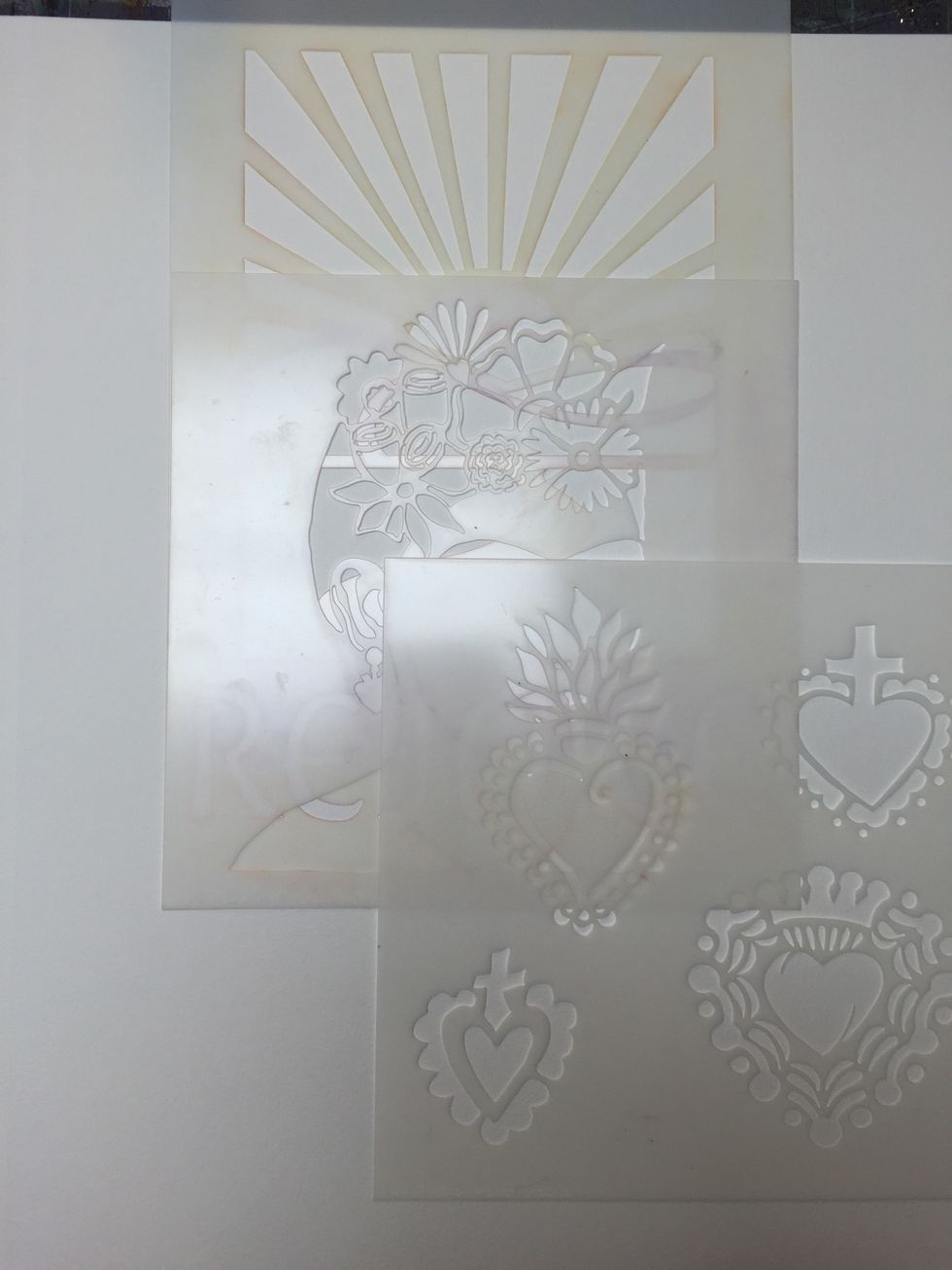 Begin your composition and Decide on your design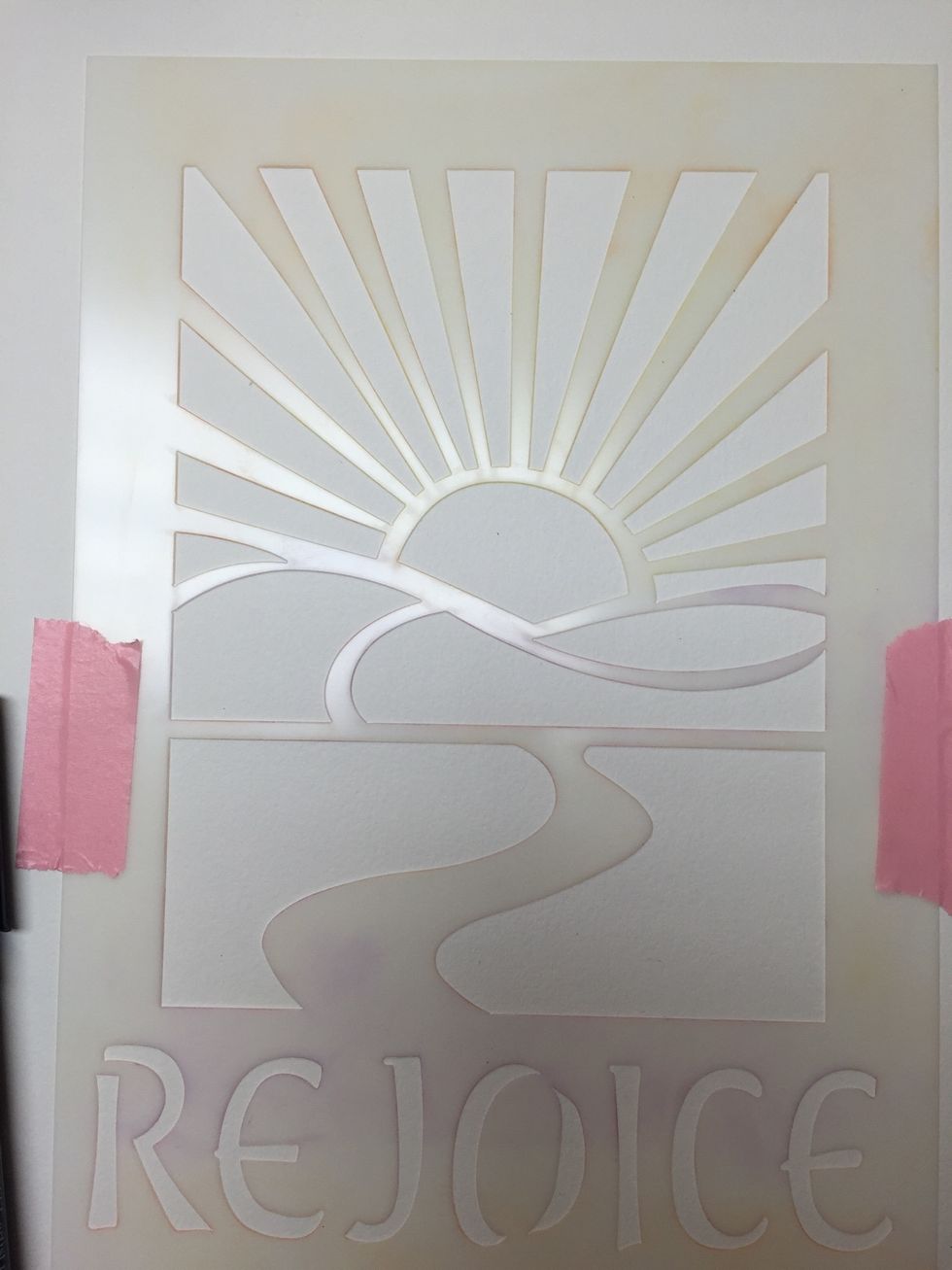 I'm using washi tape to secure the stencil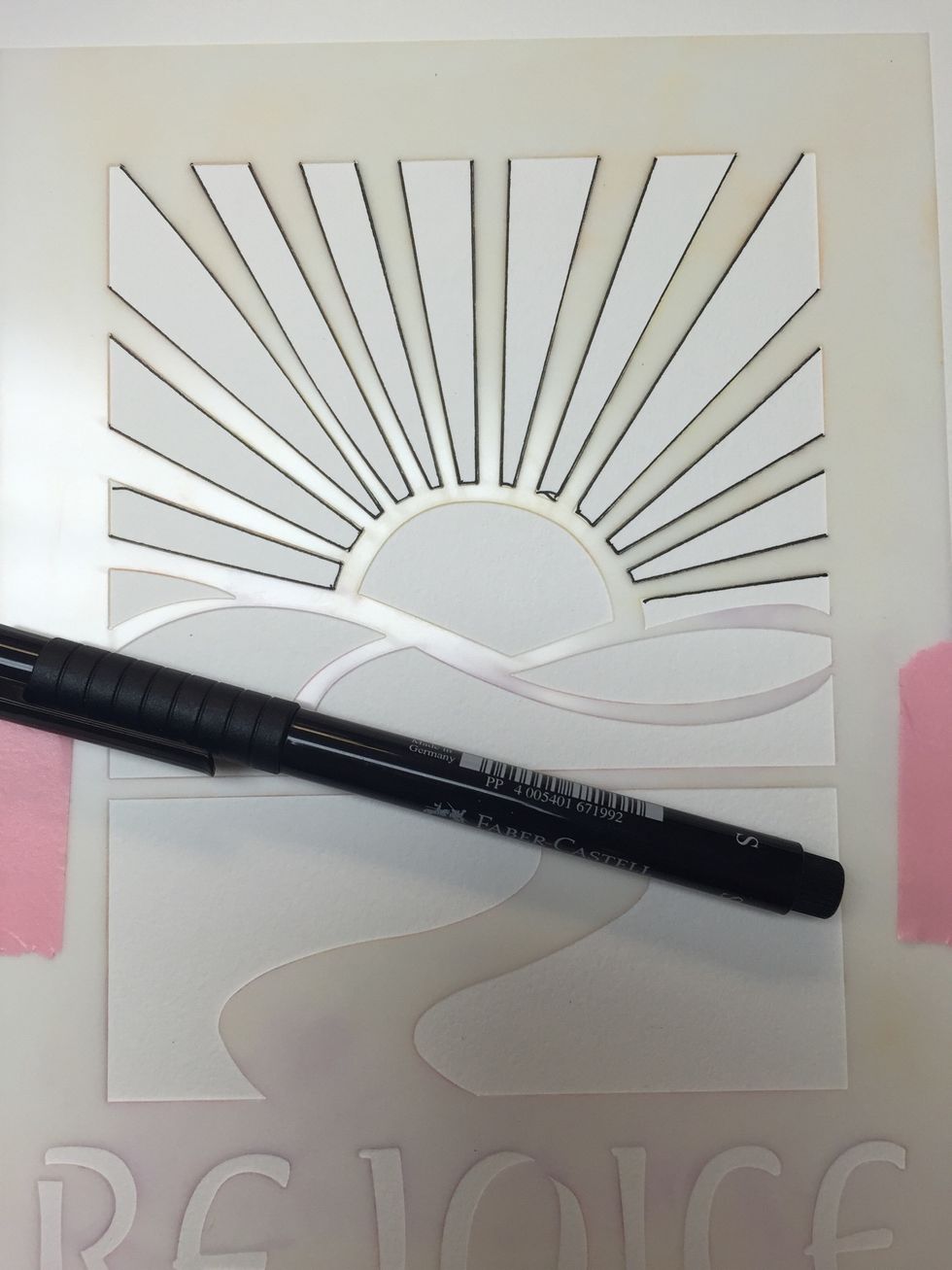 Using a waterproof pen draw your selected part of the stencil. I'm using the rays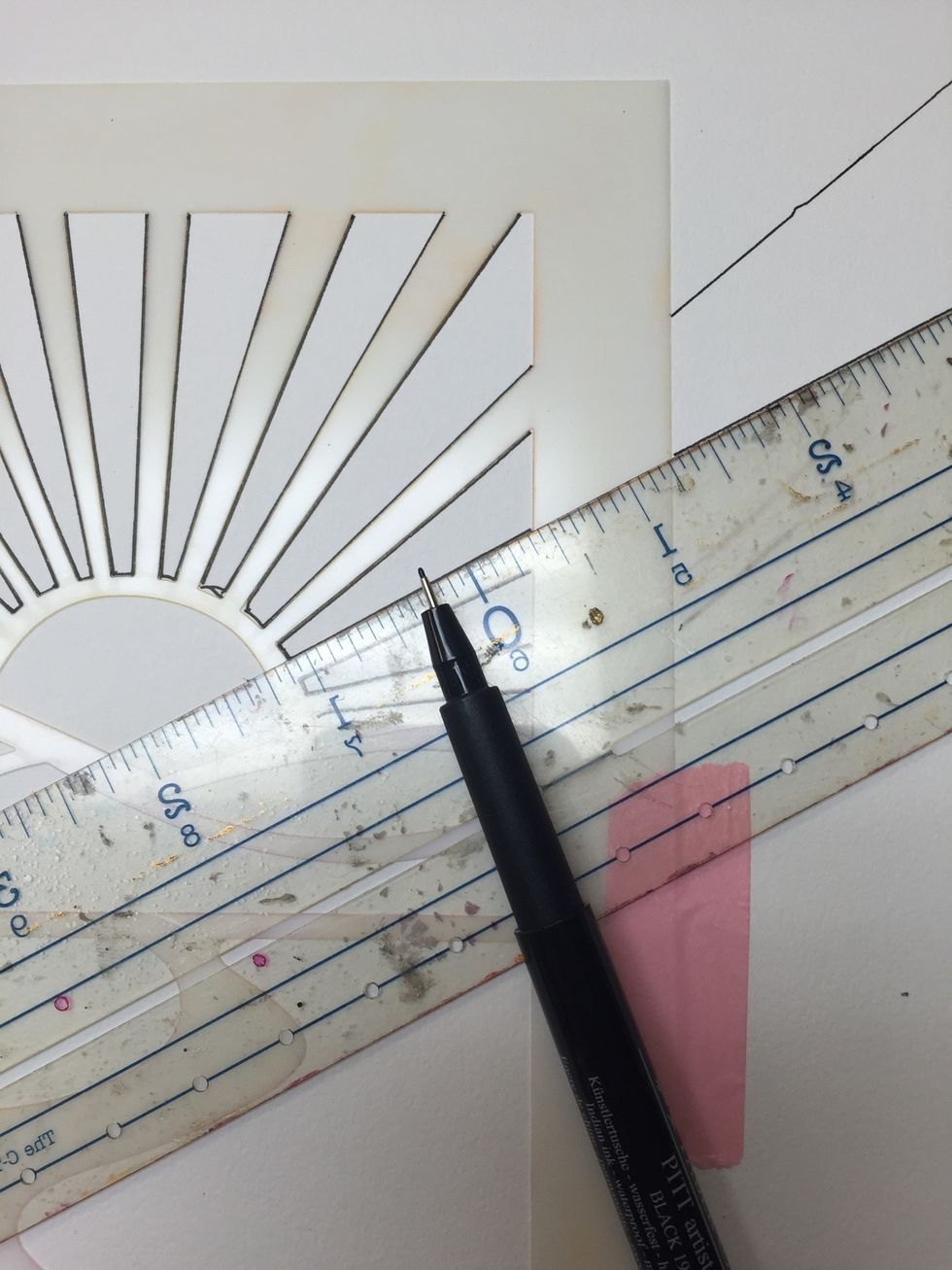 Without untaping your stencil and using a ruler extend your rays to the border of your journal page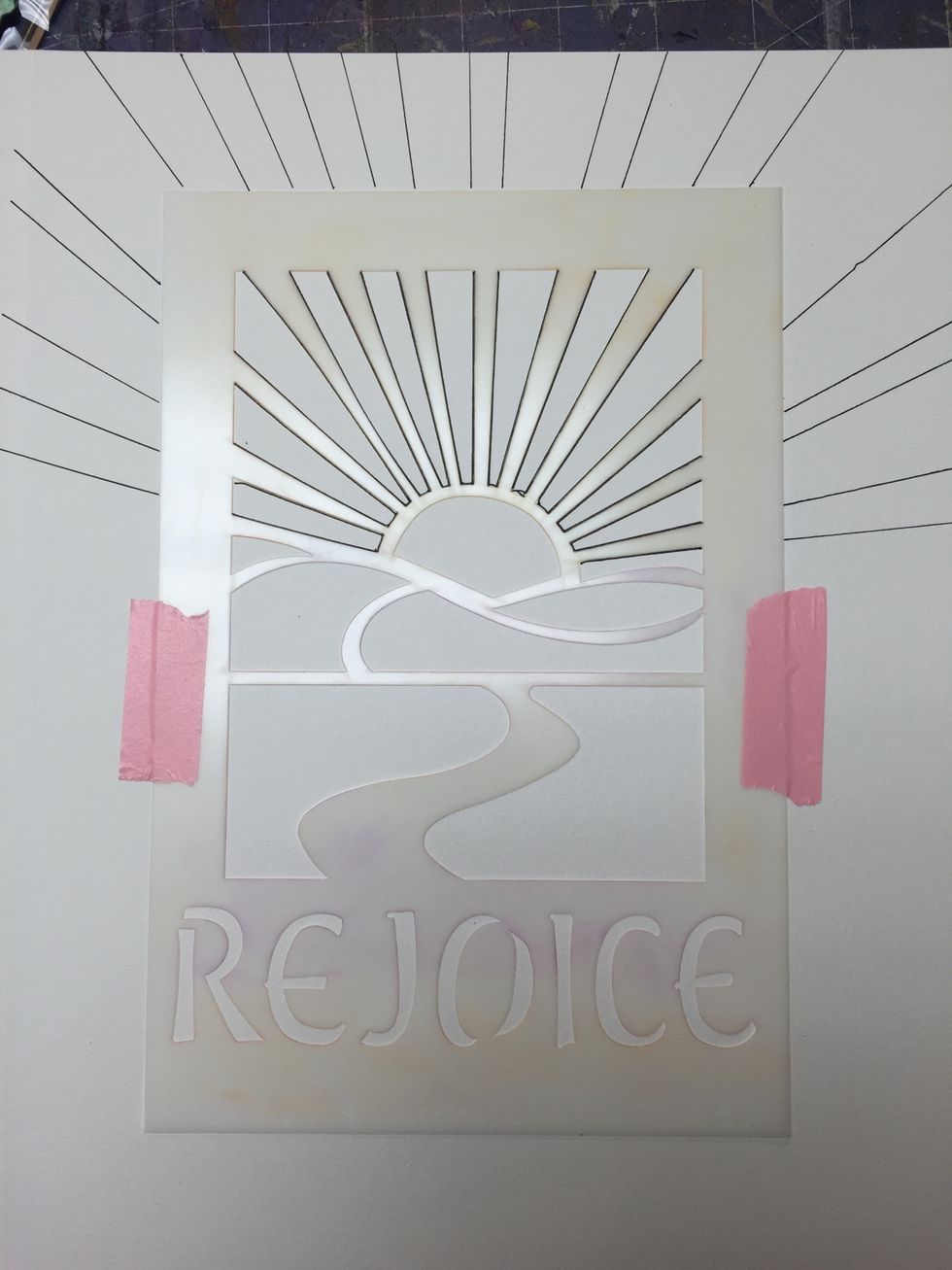 This is how it looks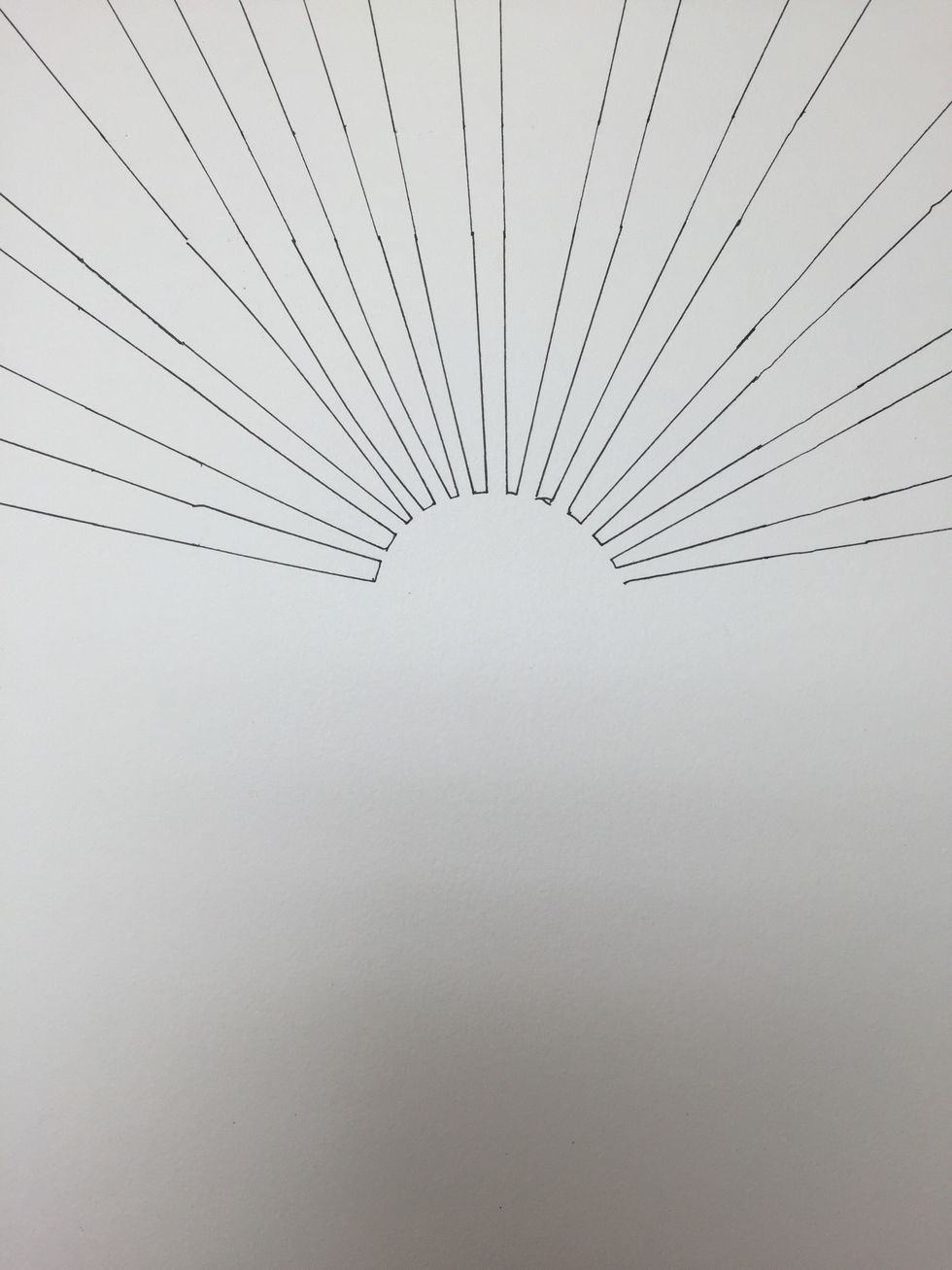 Remove the tape and use a ruler to connect the rays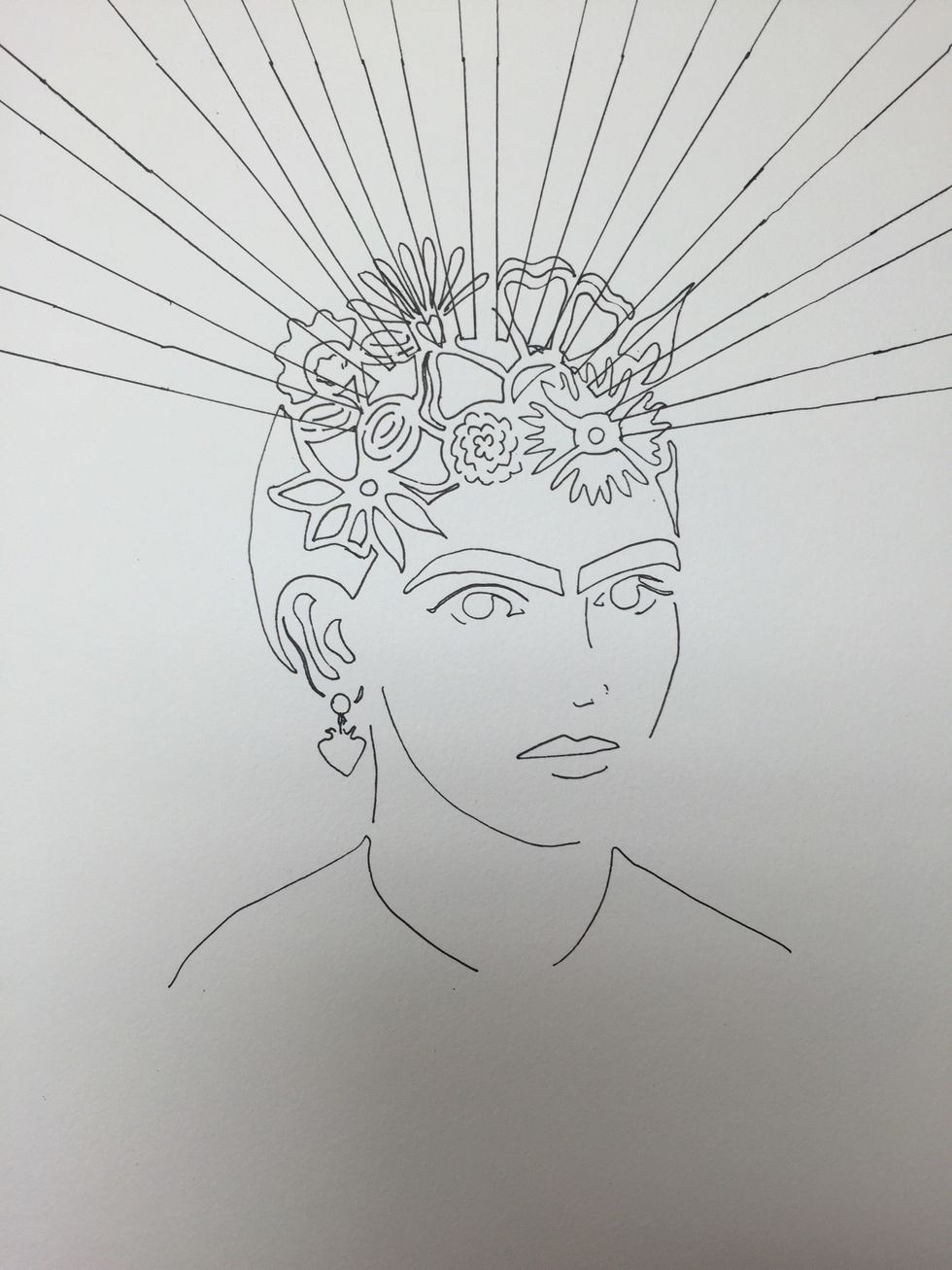 Draw Fridas stencil on top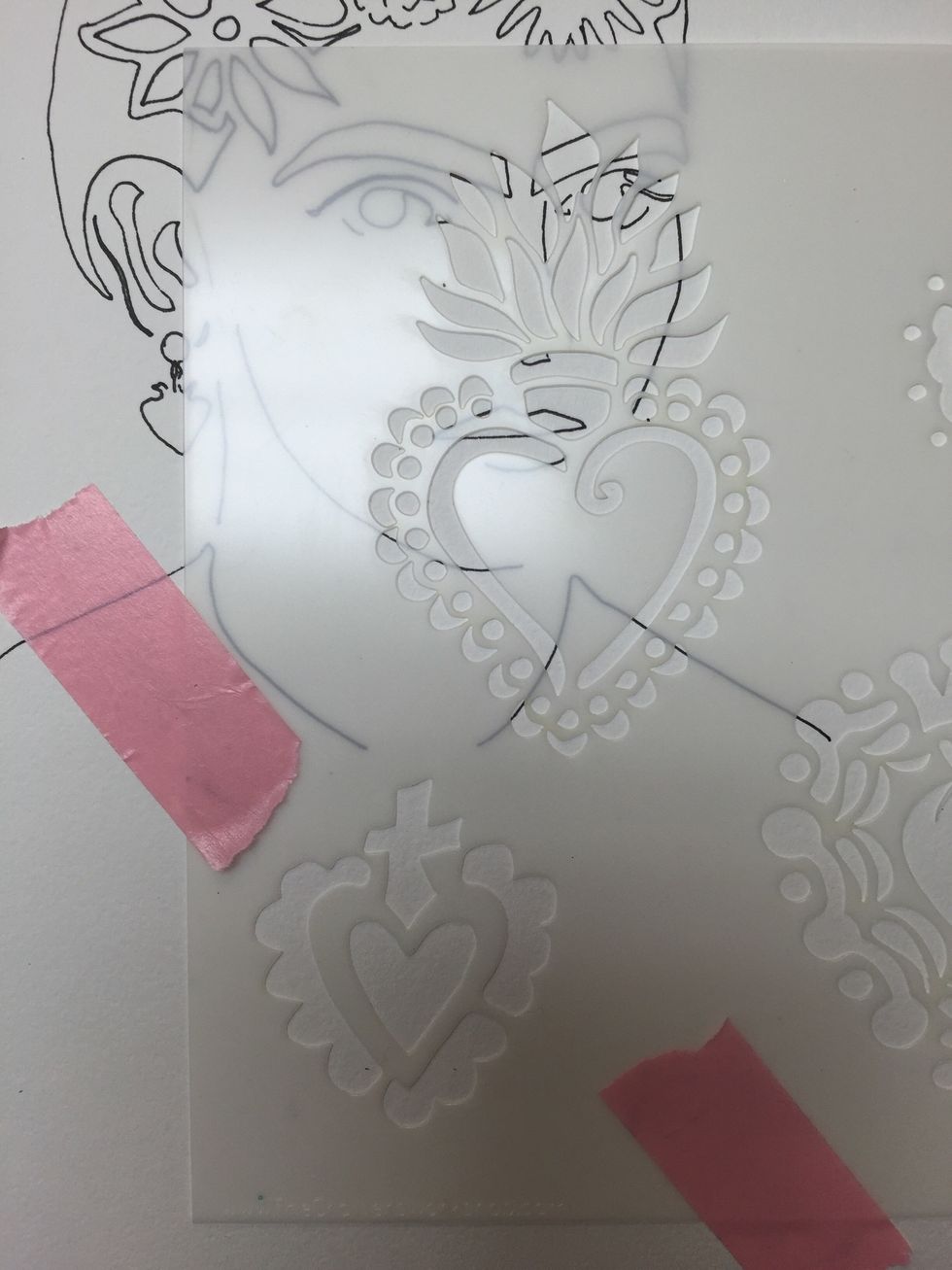 Secure the heart stencil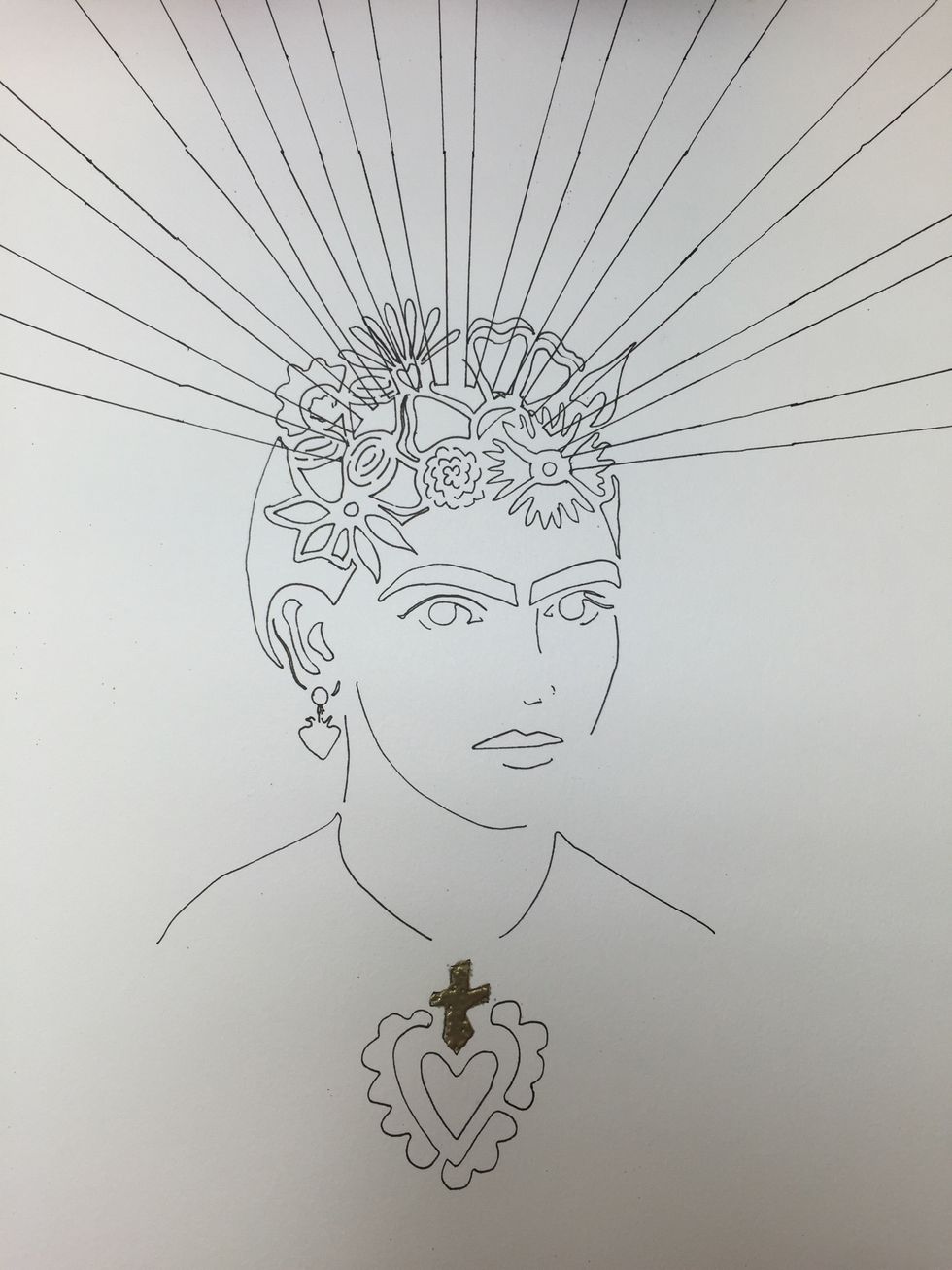 The final three stencils together in a cohesive composition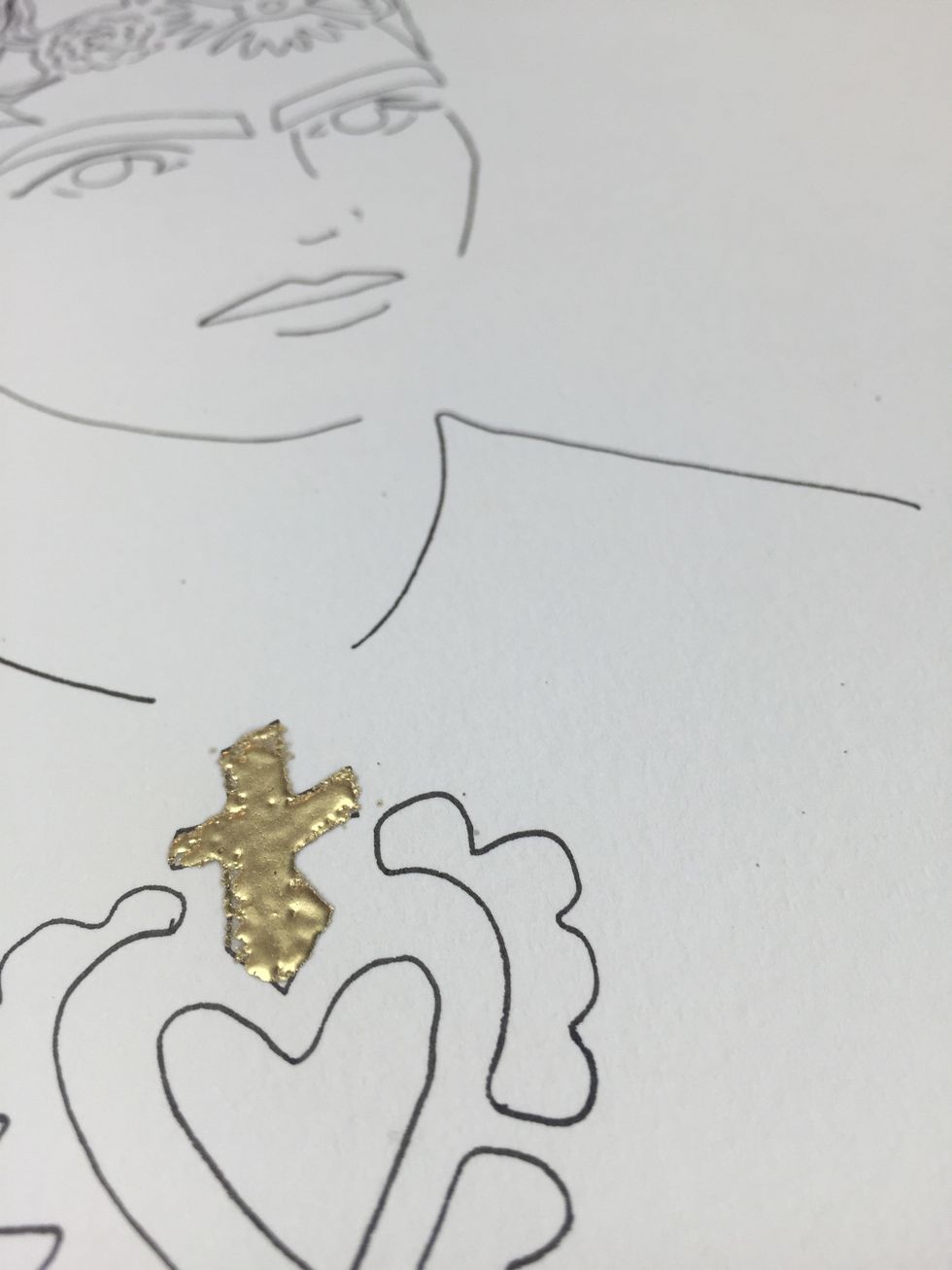 Final product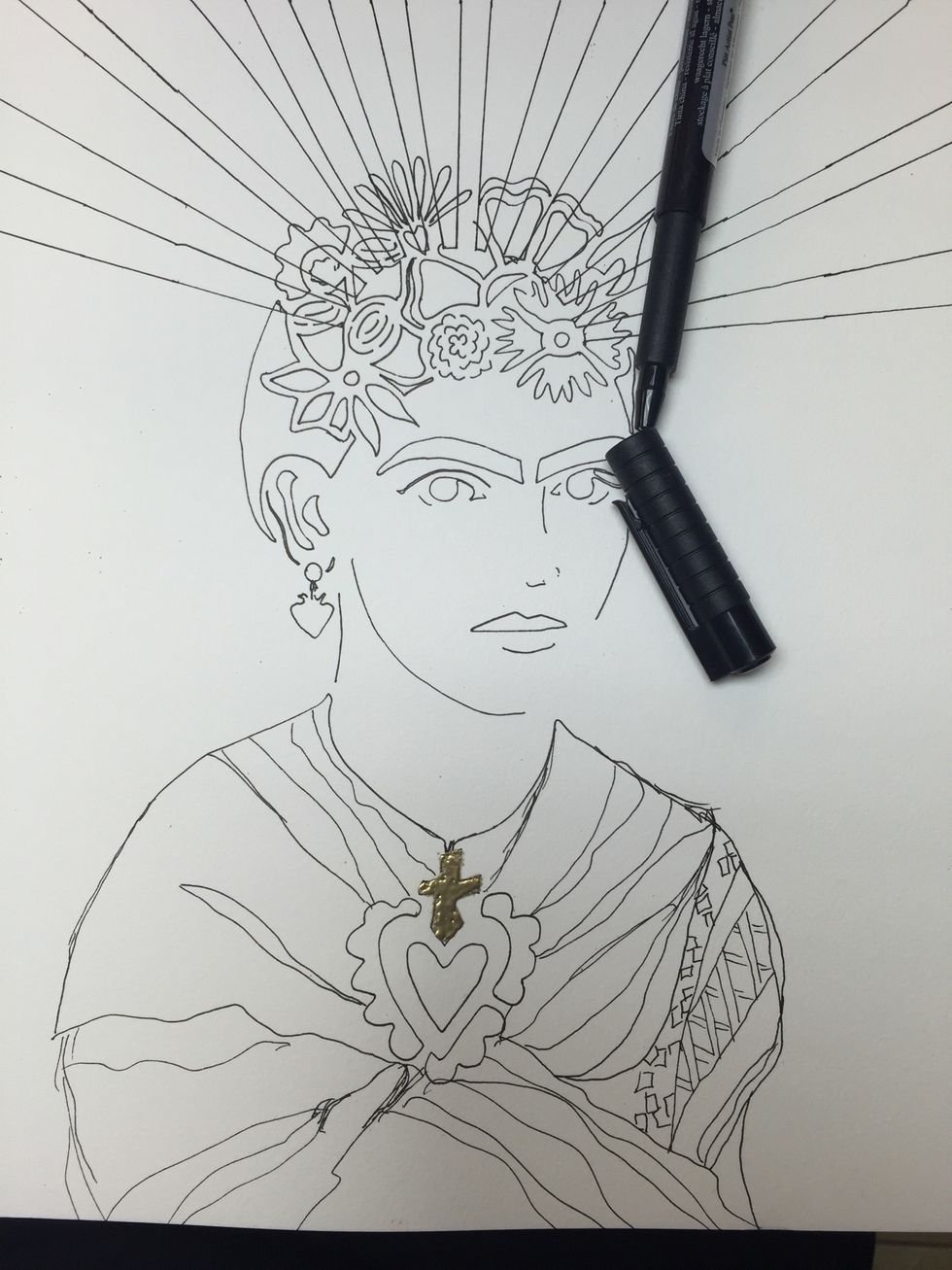 I sketched a shawl, among Fridas favorite wardrobe pieces!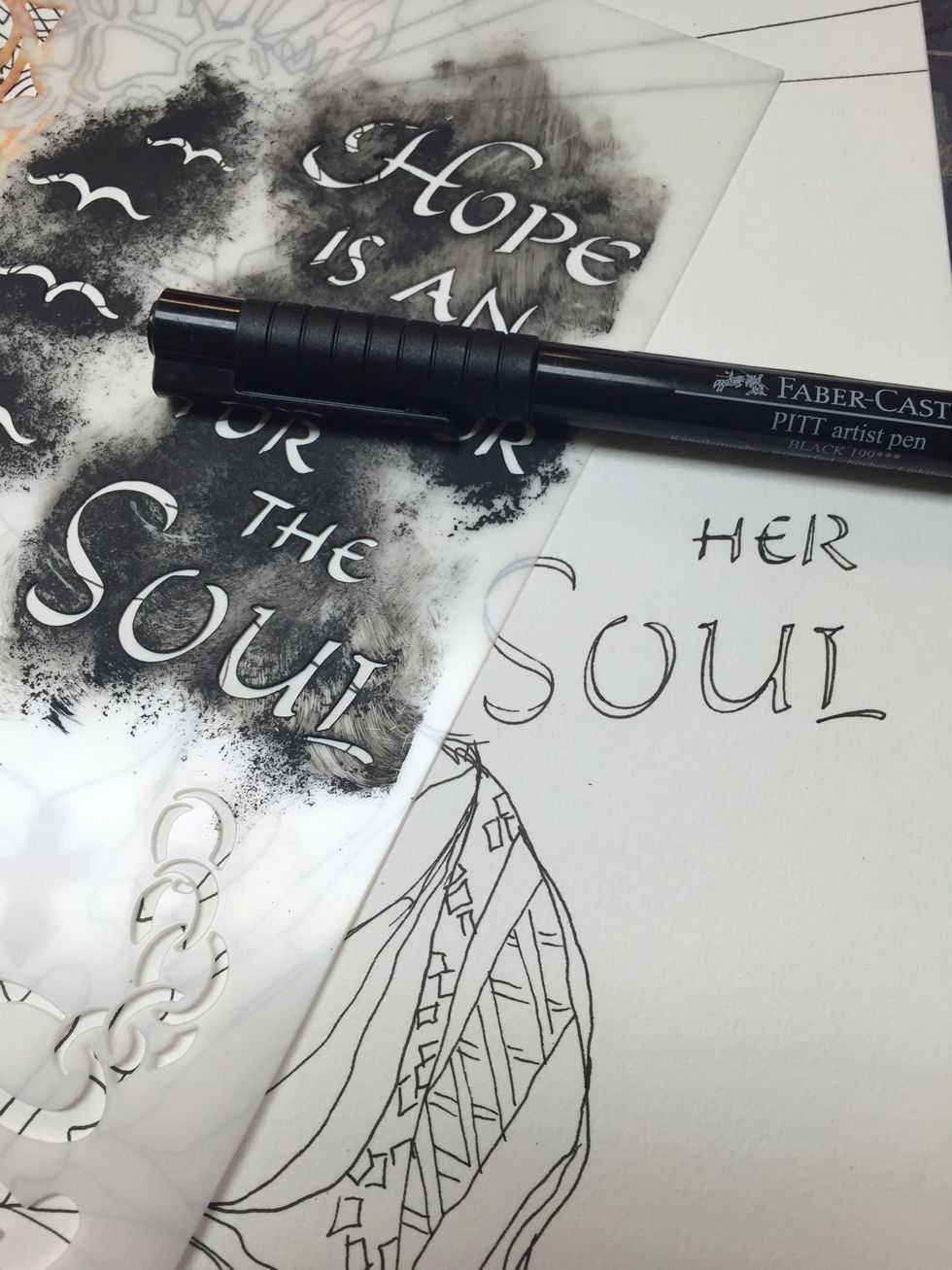 I drew over soul and found letter to help me write her in the same font using the same stencil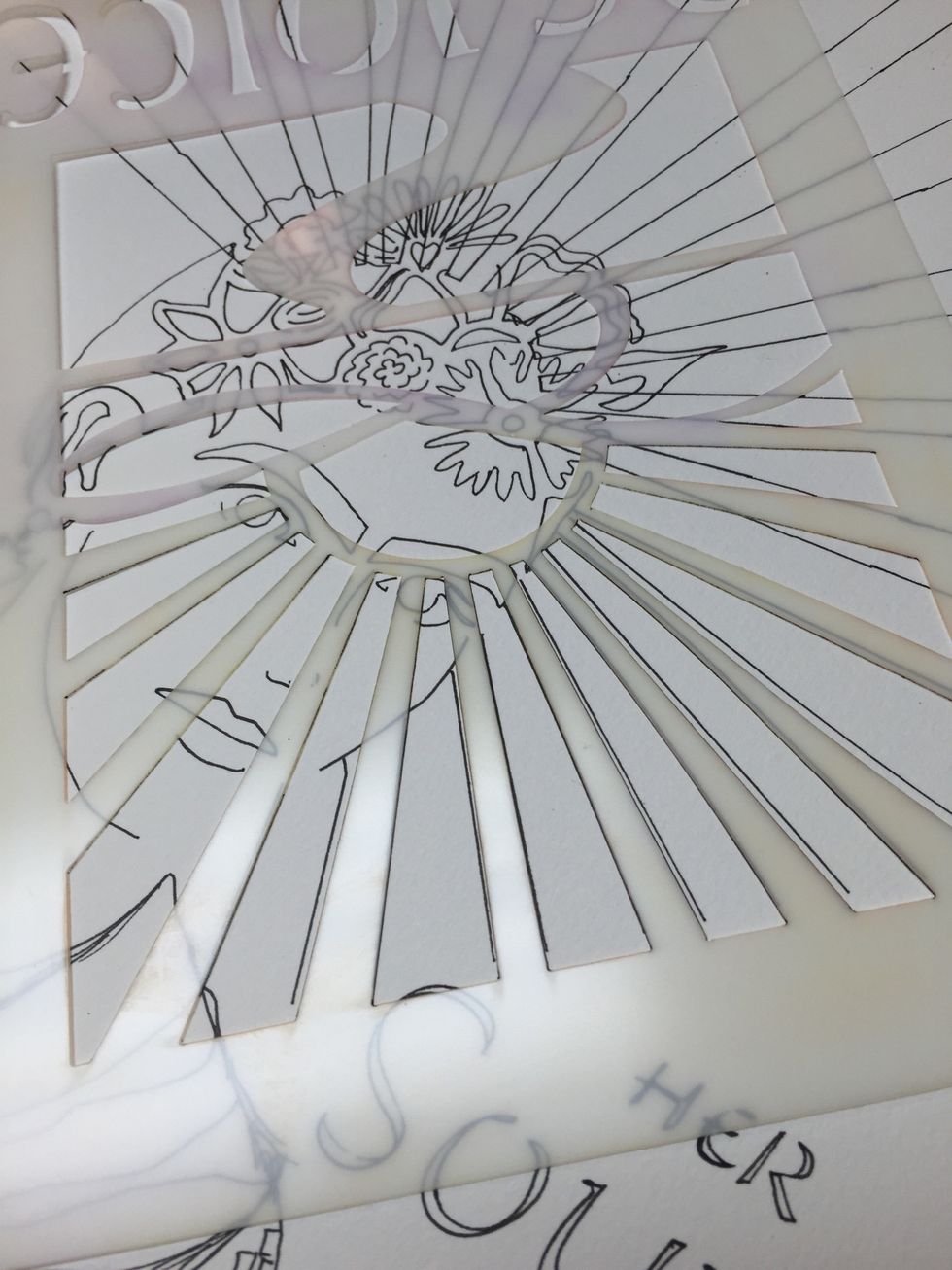 I moved the Rays around her face to complete a halo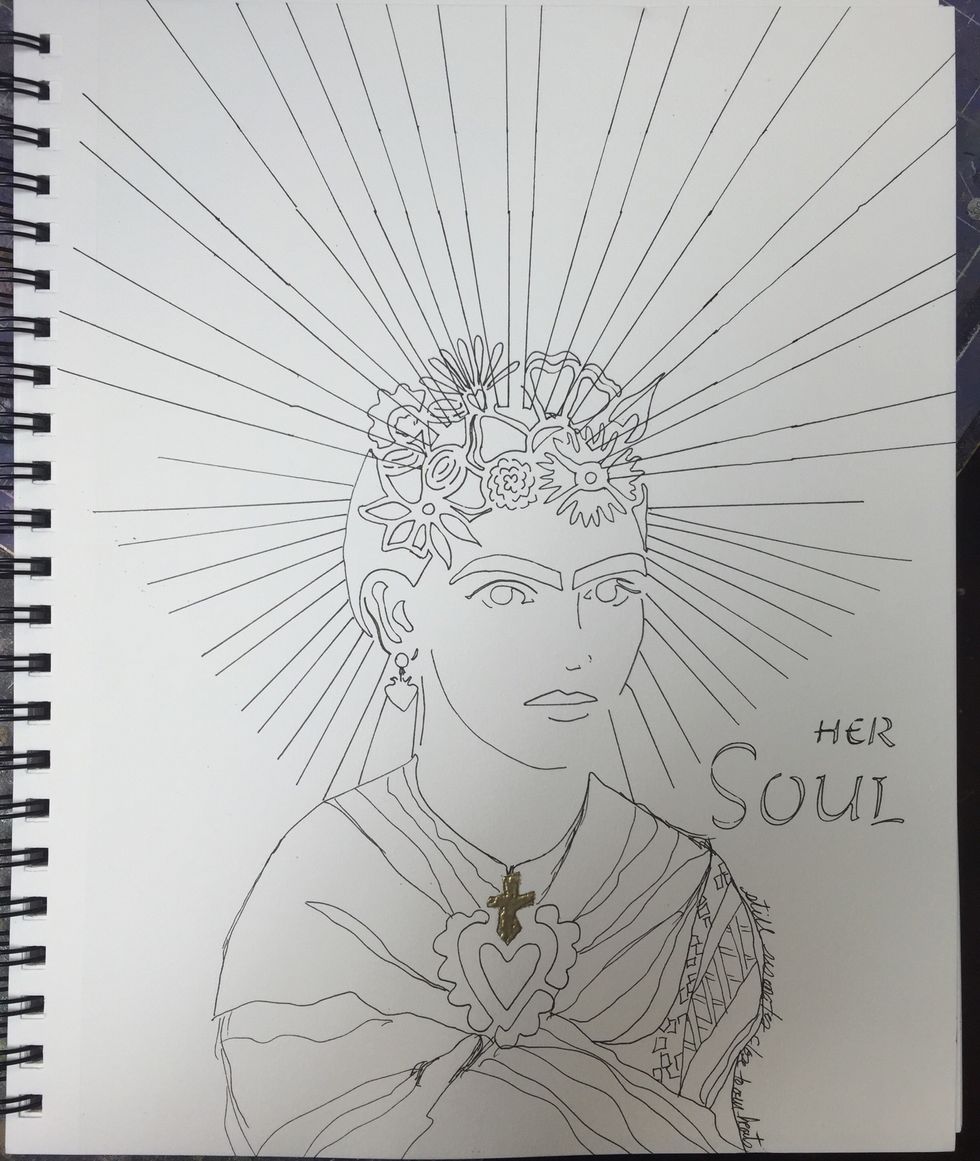 Before painting, I added a bit more hand journaling on her side shoulder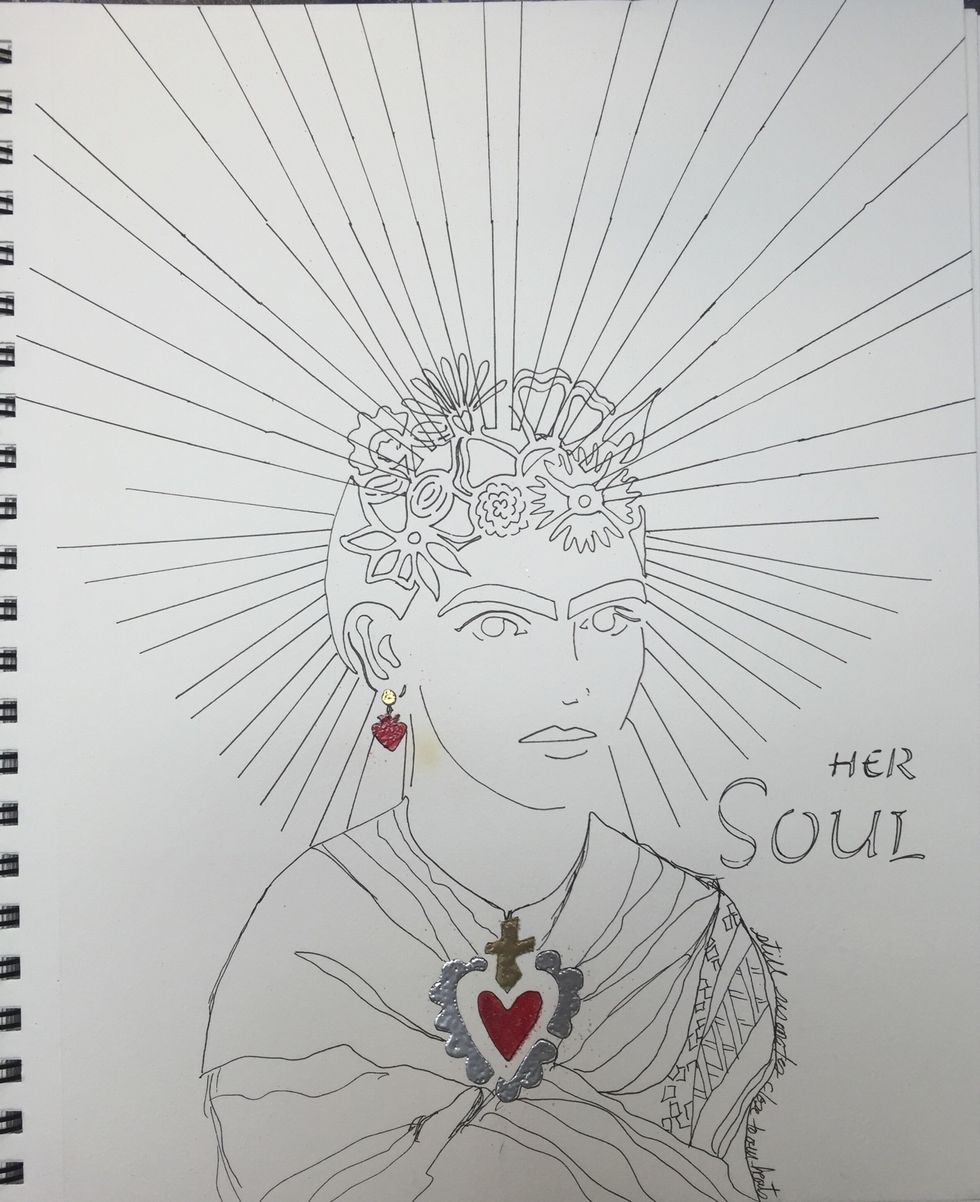 More embossing, on the heart and earrings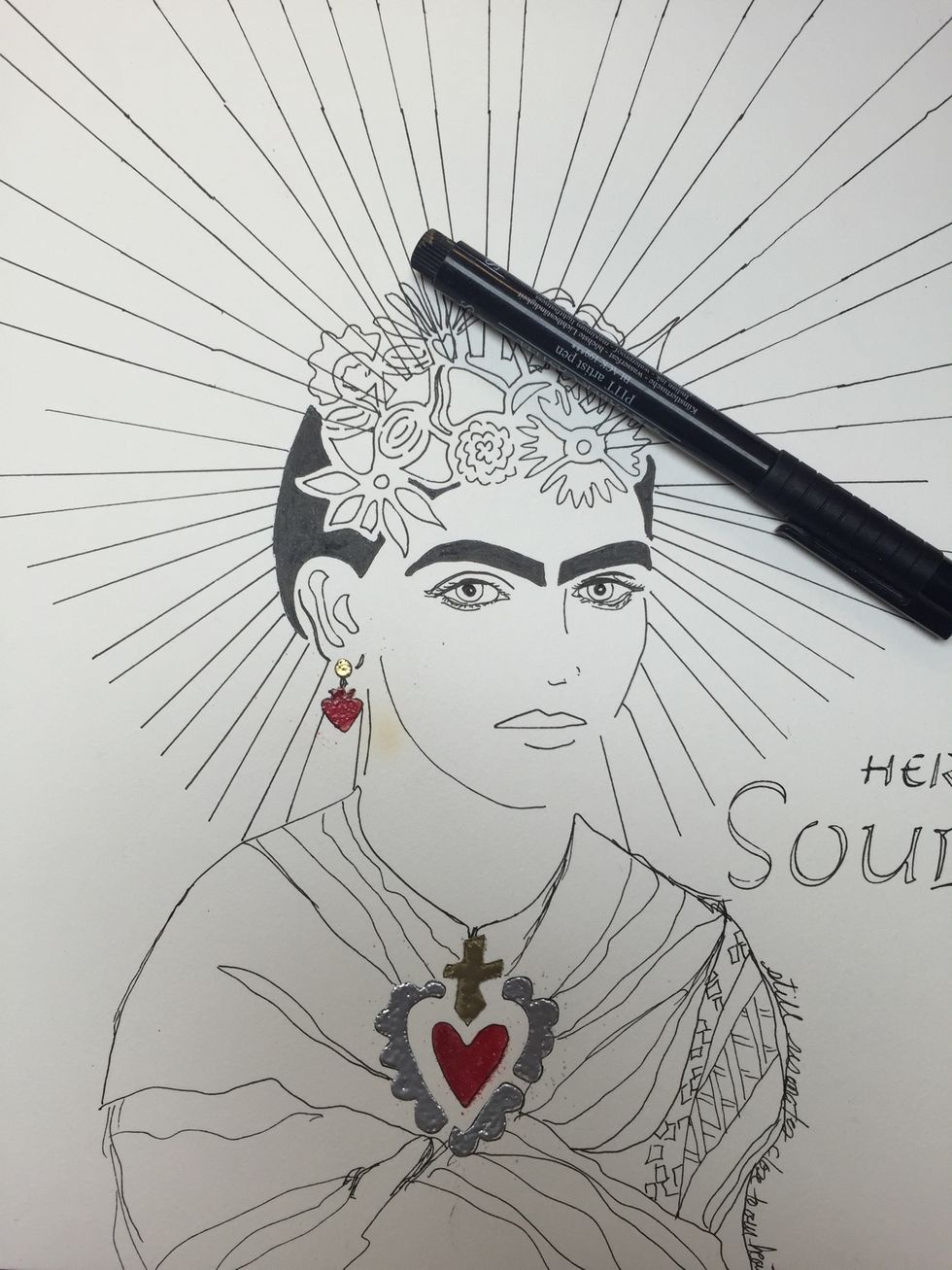 I started to fill the black of her hair and eyebrows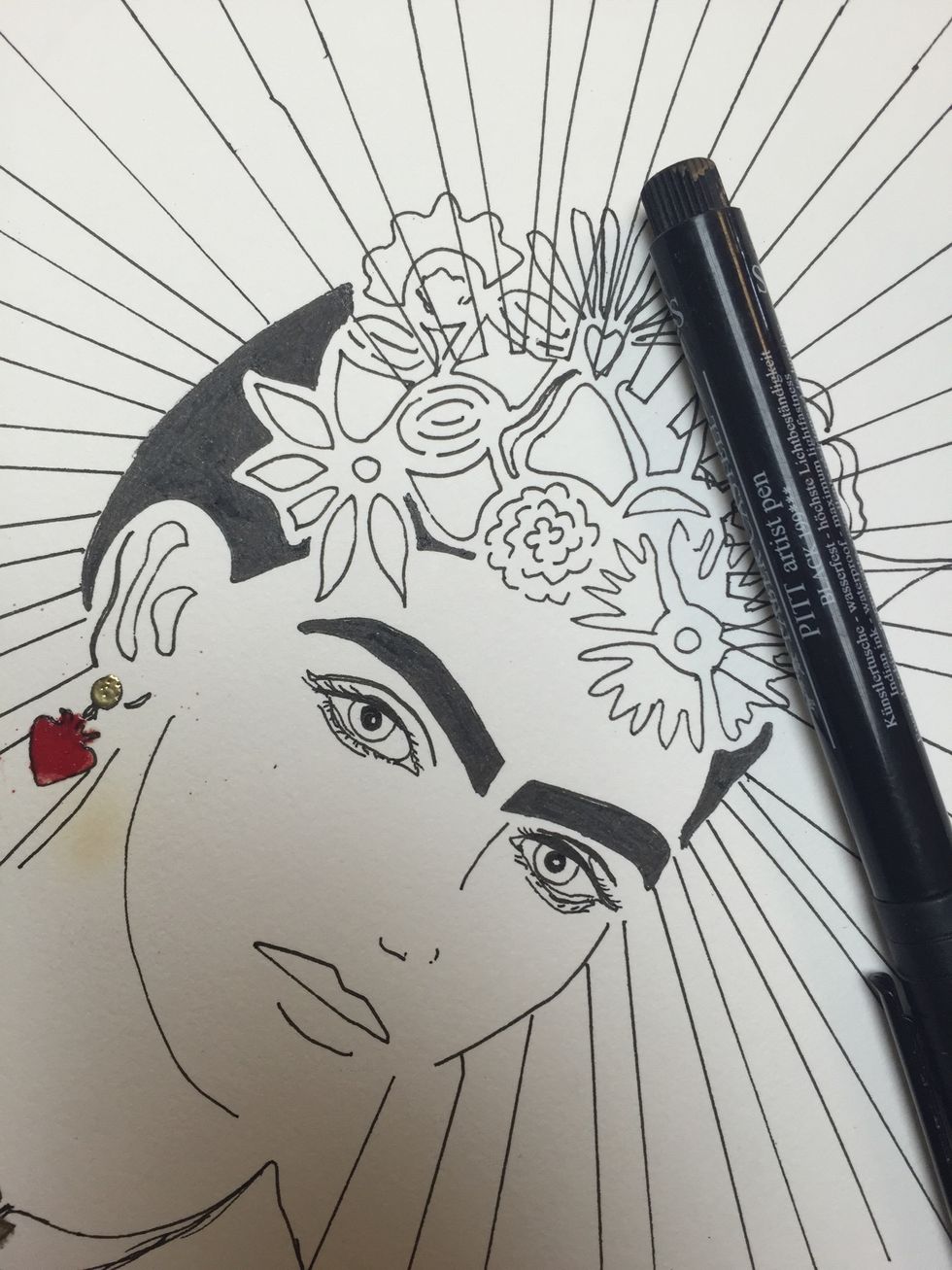 And to define her eyes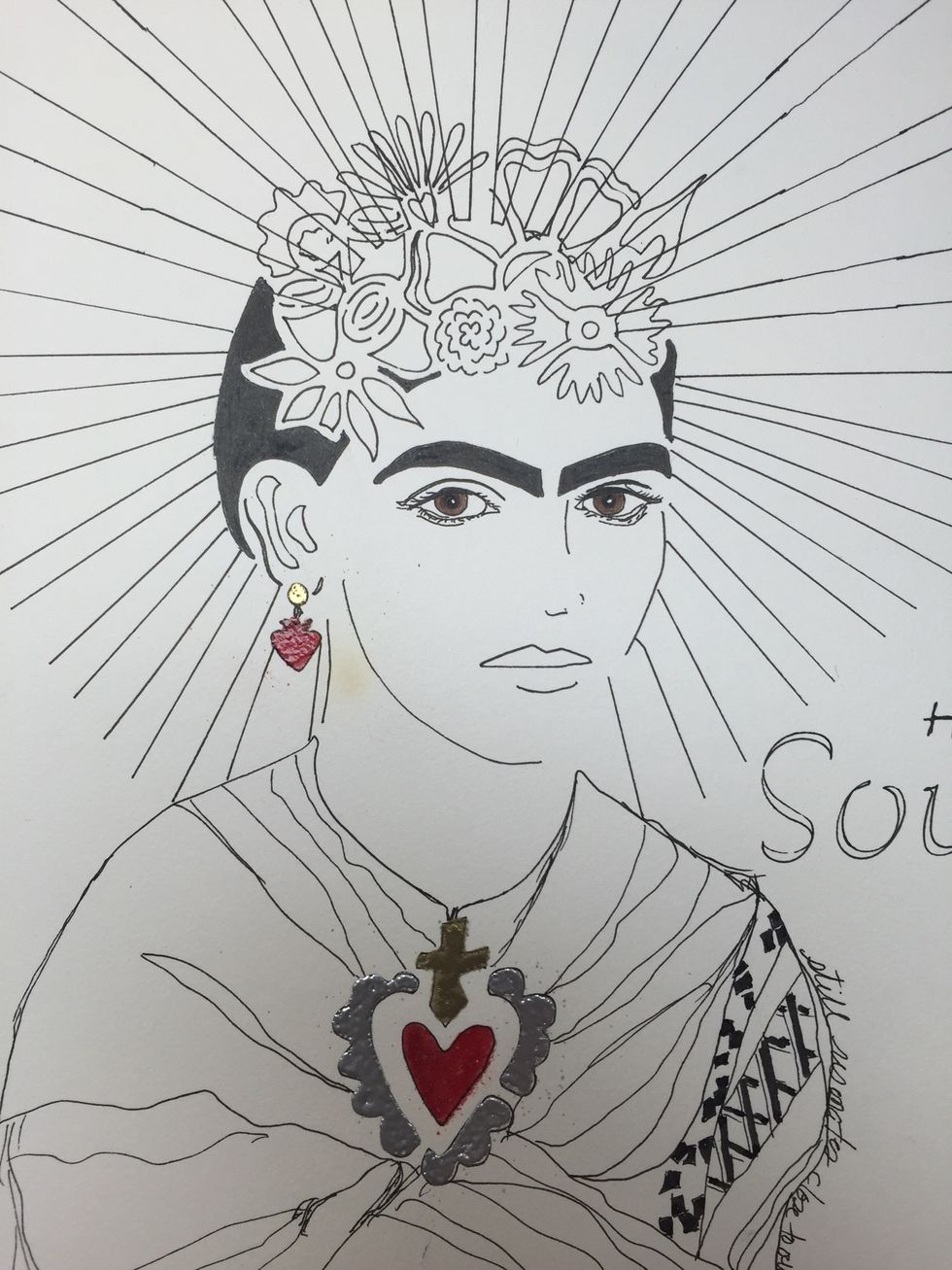 Hand drawn design on her clothes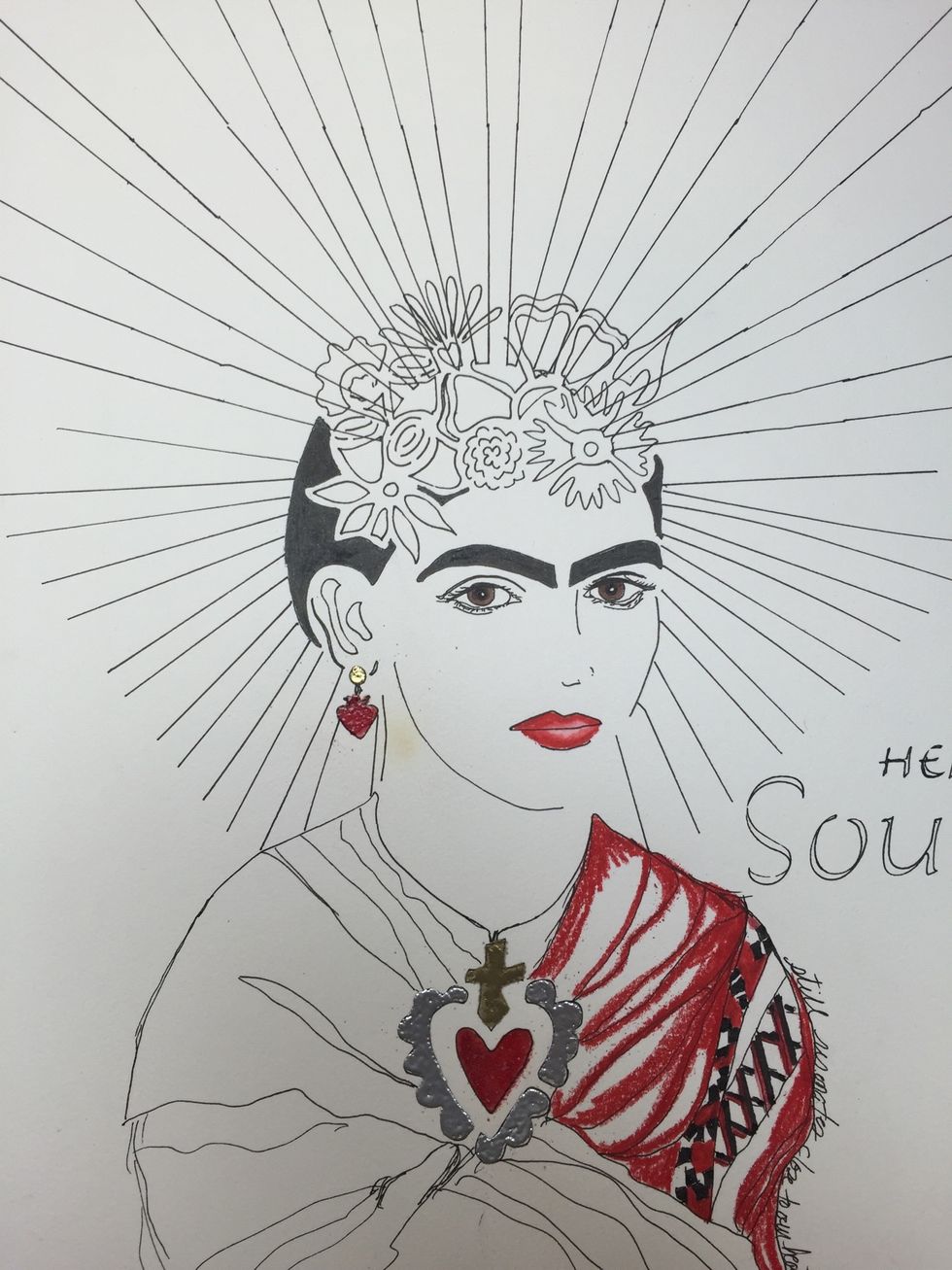 Beginning my watercoloring. Using watercolor pencils help me define my darker areas. This ref is by Derwent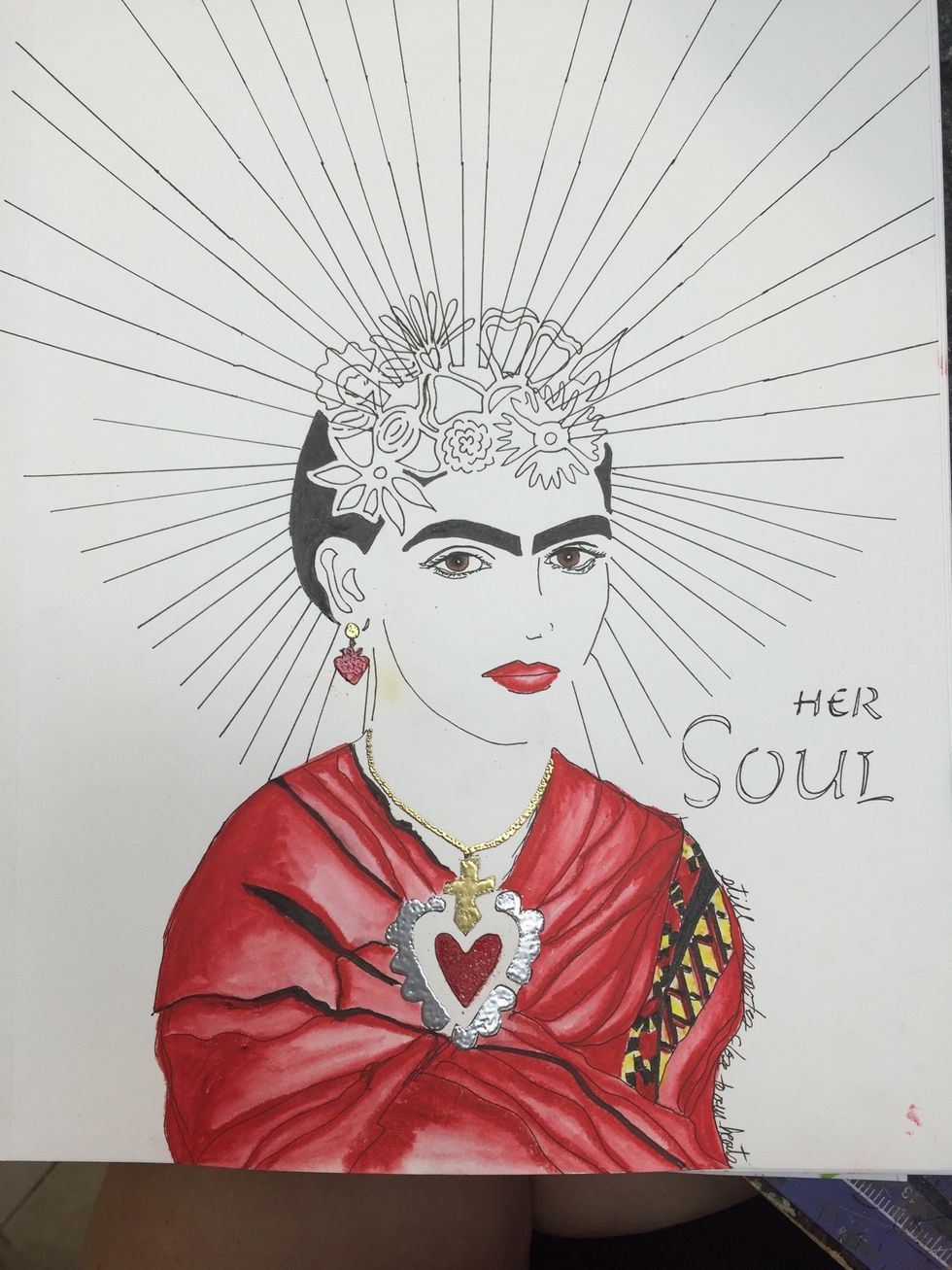 After the watercolor wash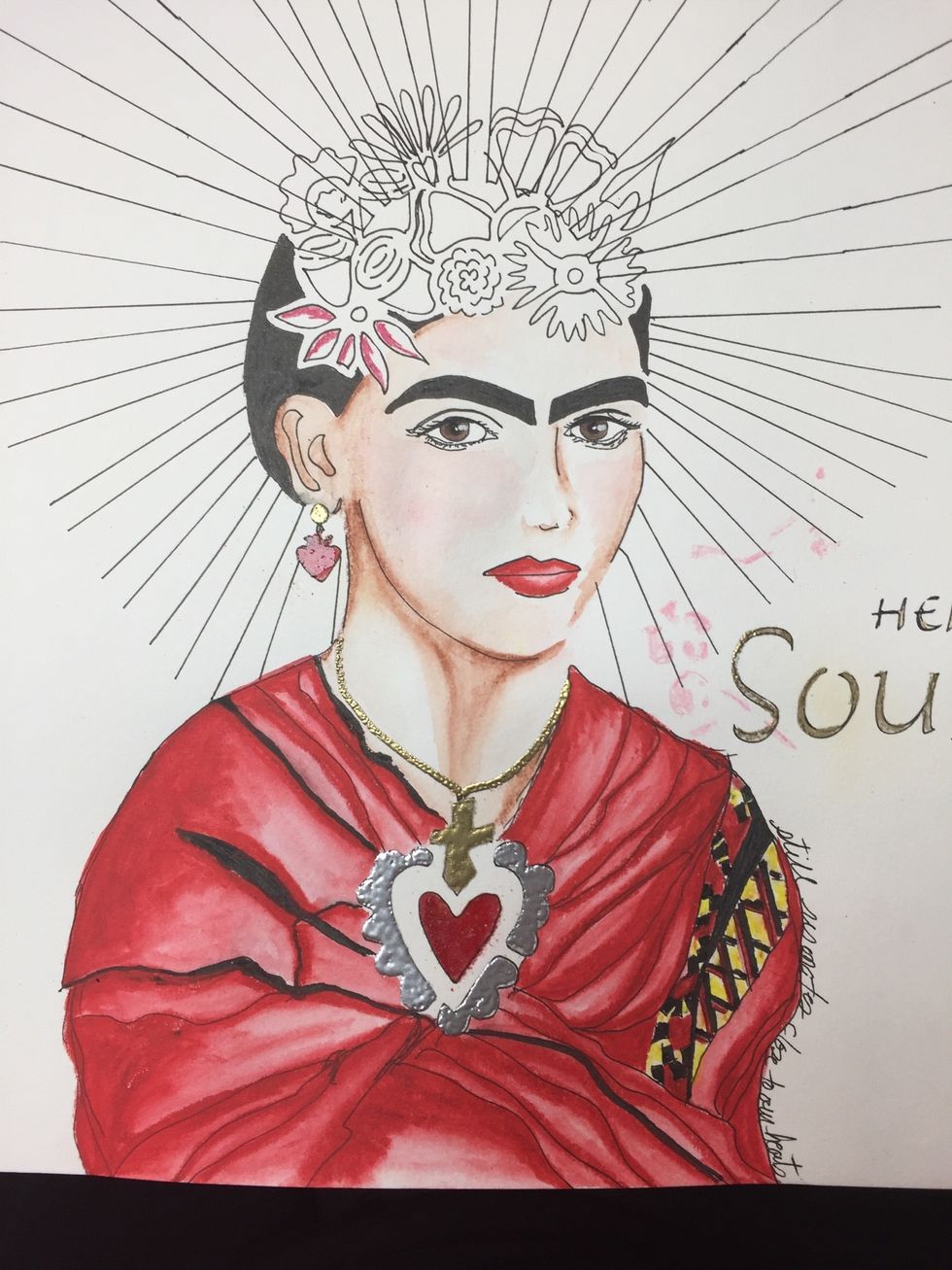 Face and flowers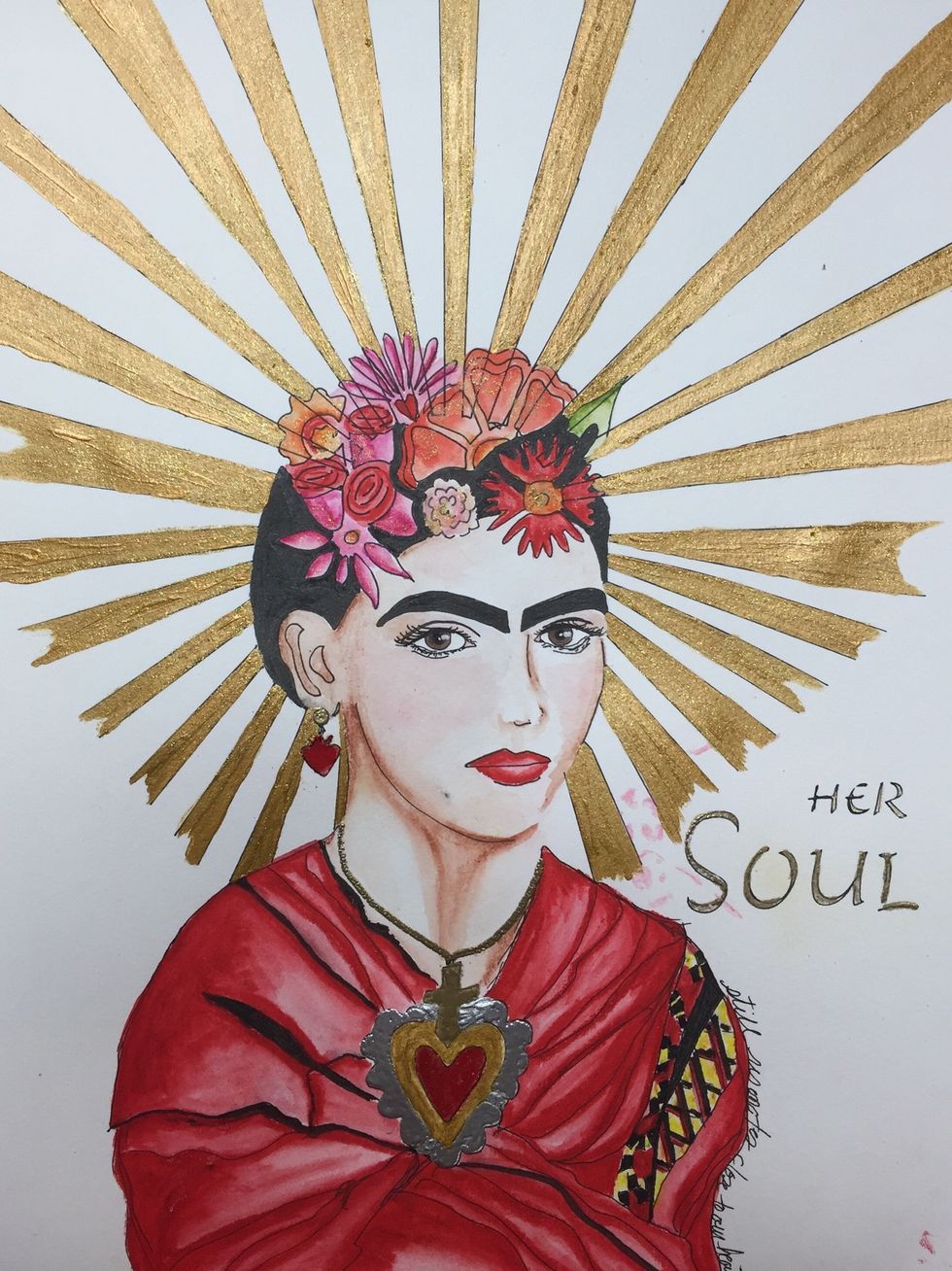 I used Dina Wakley gilt acrylic paint and a gold glitter over coat over the rays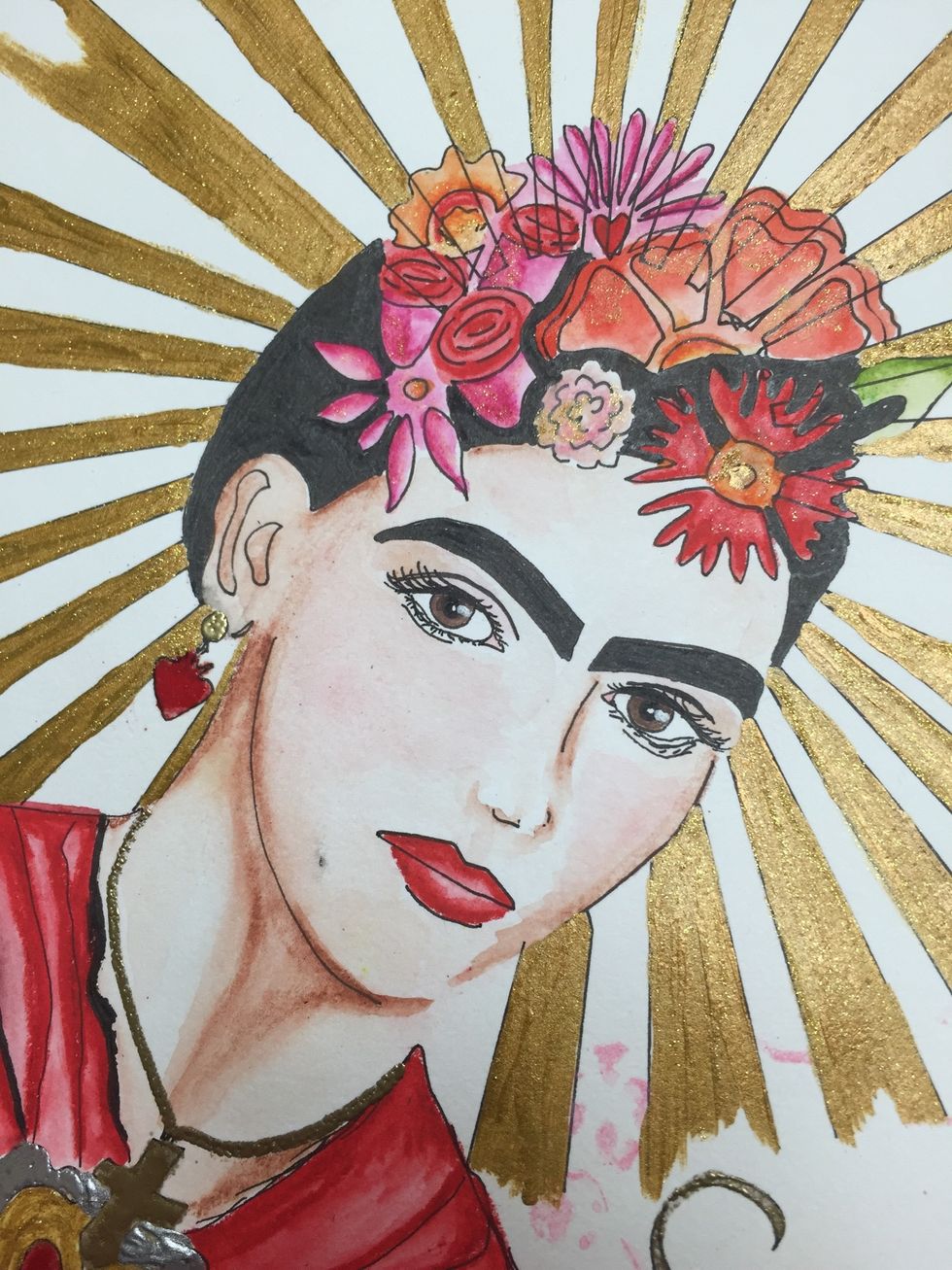 See the shine on those rays!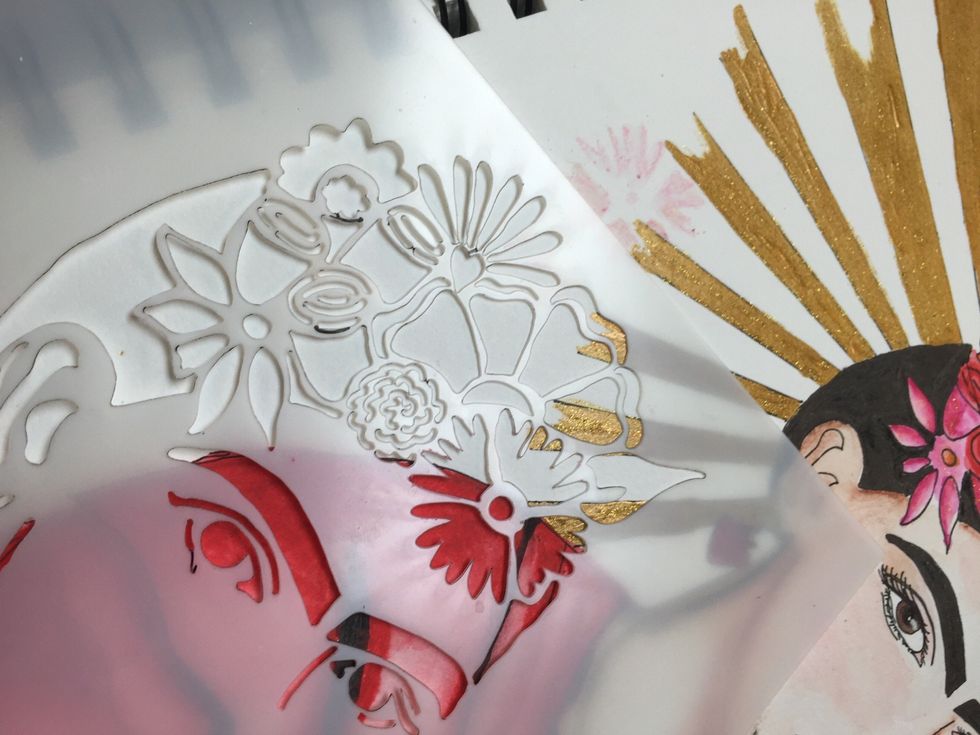 I used the flowers in her head to add a bit of a pattern in the back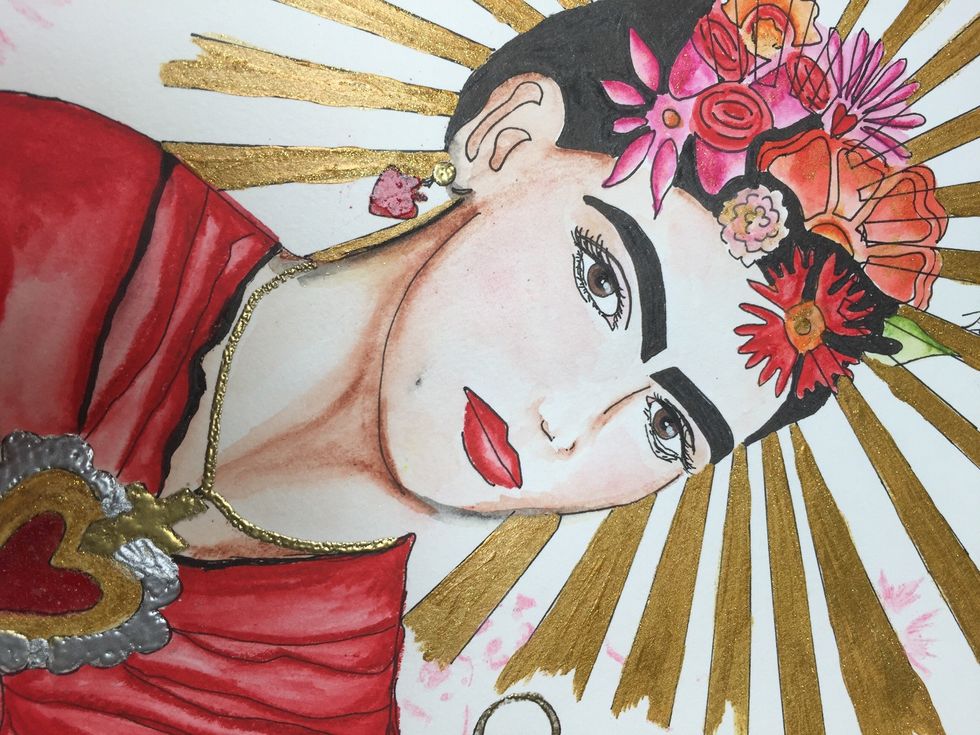 Her neckline on the stencil was turned into a necklace with the Versamark pen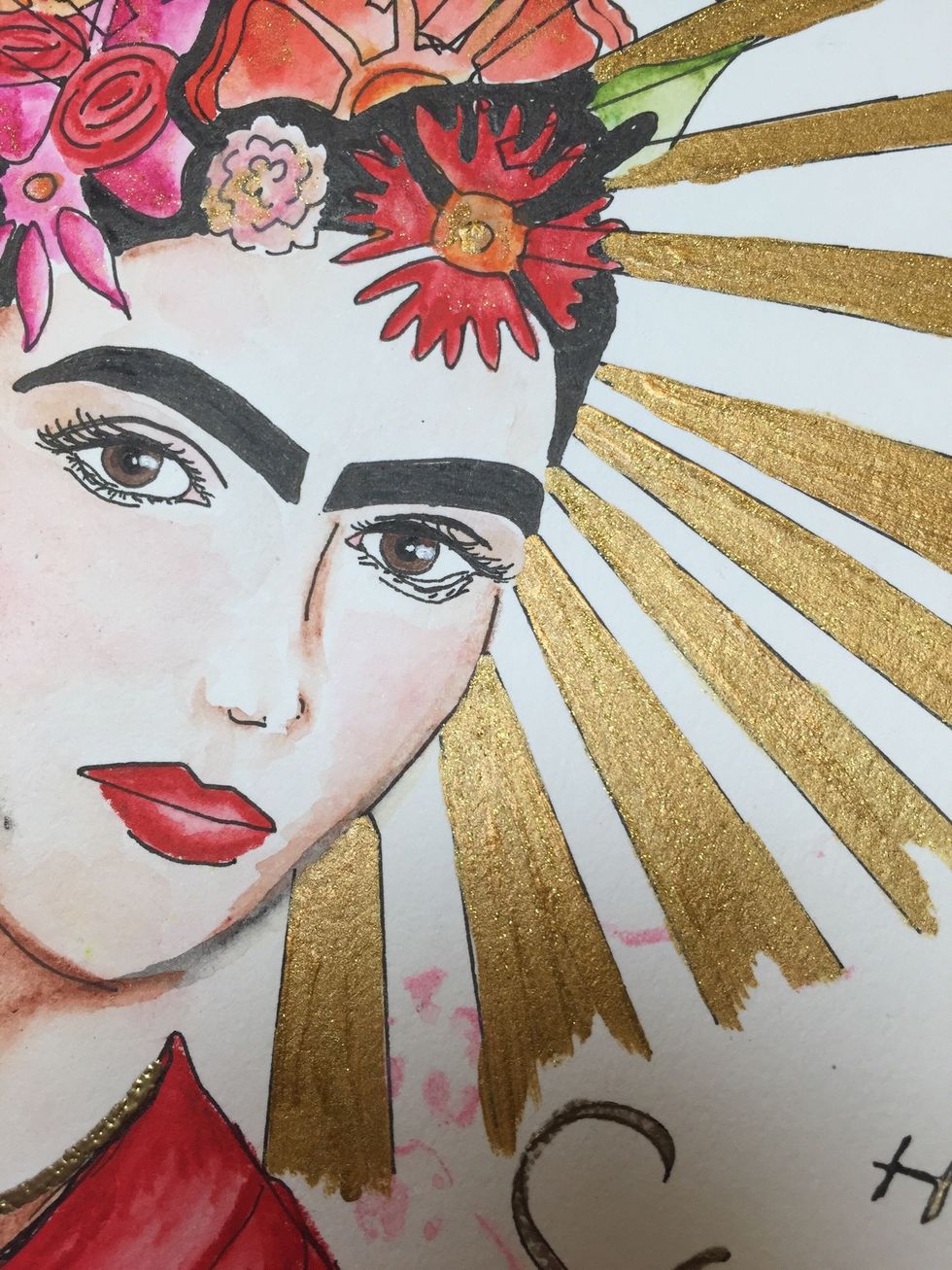 A closer view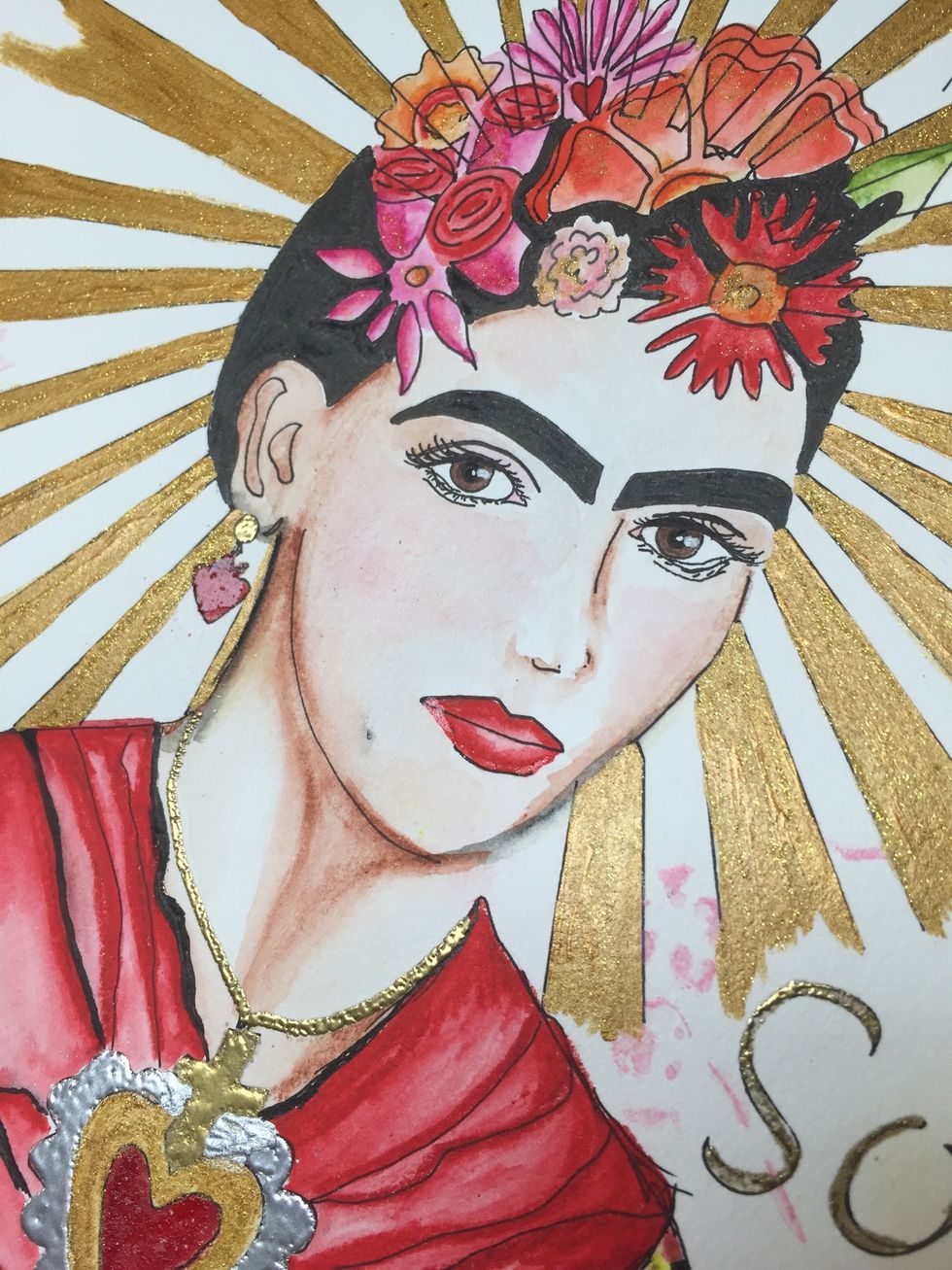 I hope you have enjoyed the process of creating Frida her soul still resonates close to our hearts! Follow my adventures in creating here and in my blog www.milagroscrivera.blogspot.com
Art journal
TCW stencils Frida, Rejoice, hearts
Faber castell pitt pen
Embossing powders
Embossing gun
Versamarker pen
Watercolorbrush
Watercolors
Milagros C Rivera
Entrepreneur, mixed media artist, scrapbooker, jewelry maker, random stitcher and lover of all things pretty!