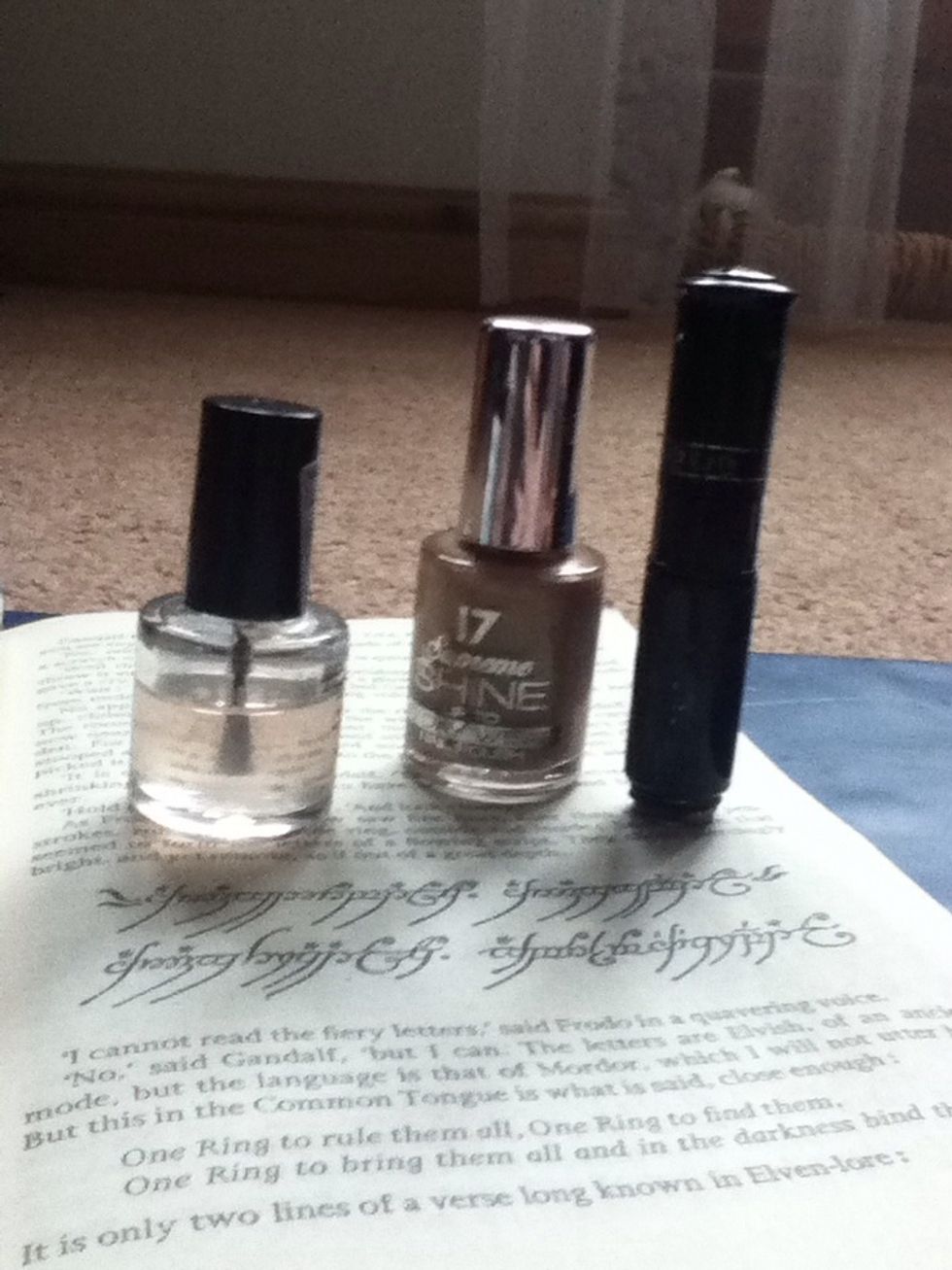 Gather your polish.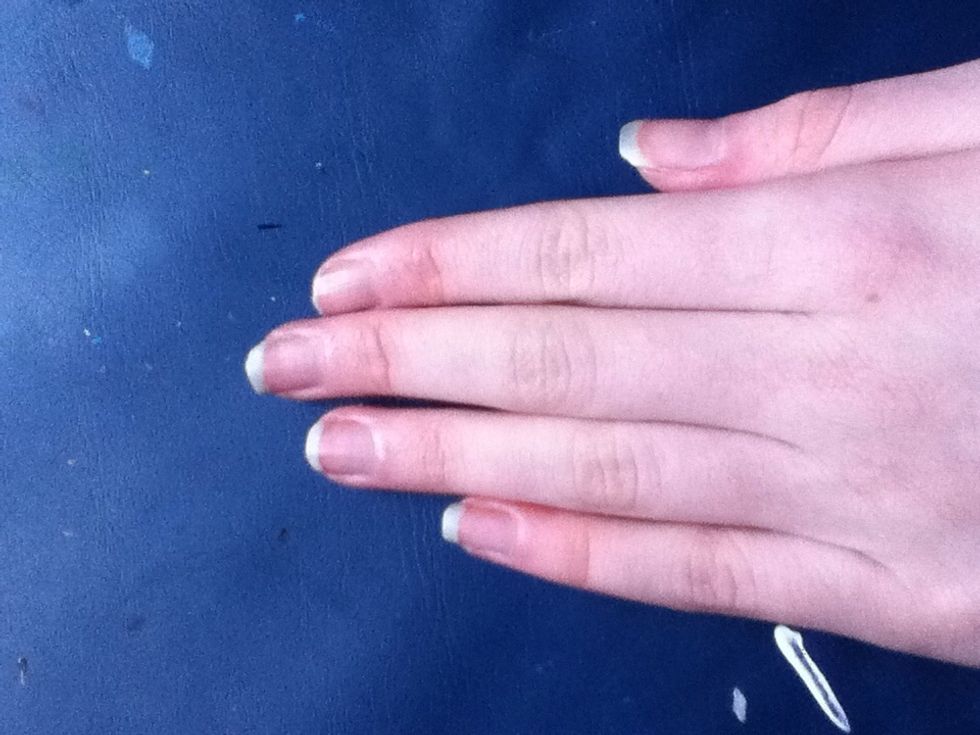 Make sure you have nails!
Gather source material, or just use mine as above.
Do NOT paint your nails on a lovely book! It will ruin it! I am only photographing on a book to make the colour stand out better than on my nail mat!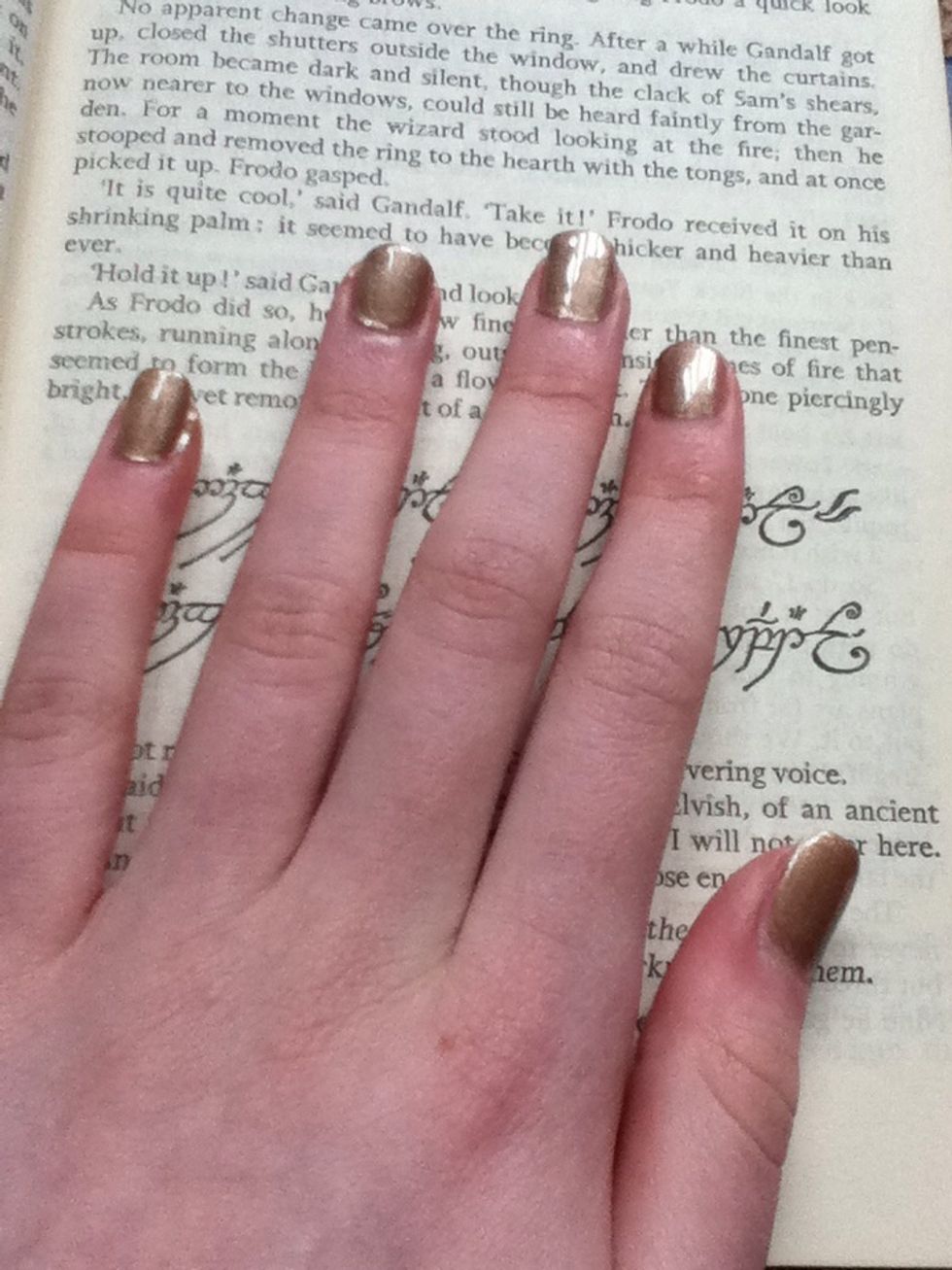 Paint your nails gold/bronze. Give them a second coat once dry.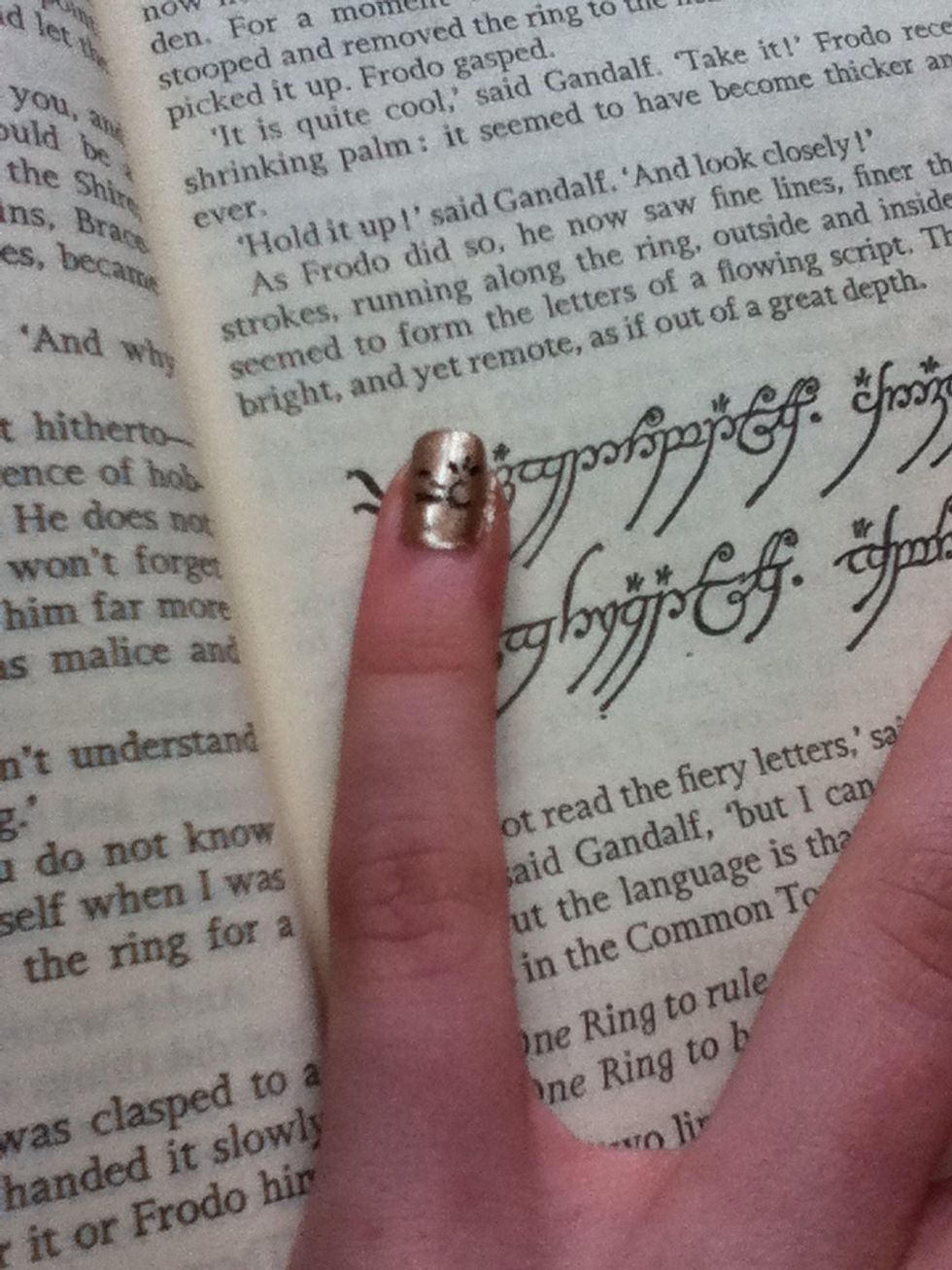 Carefully, once the gold has dried, begin to write the Elvish letters onto your nails. Be VERY patient.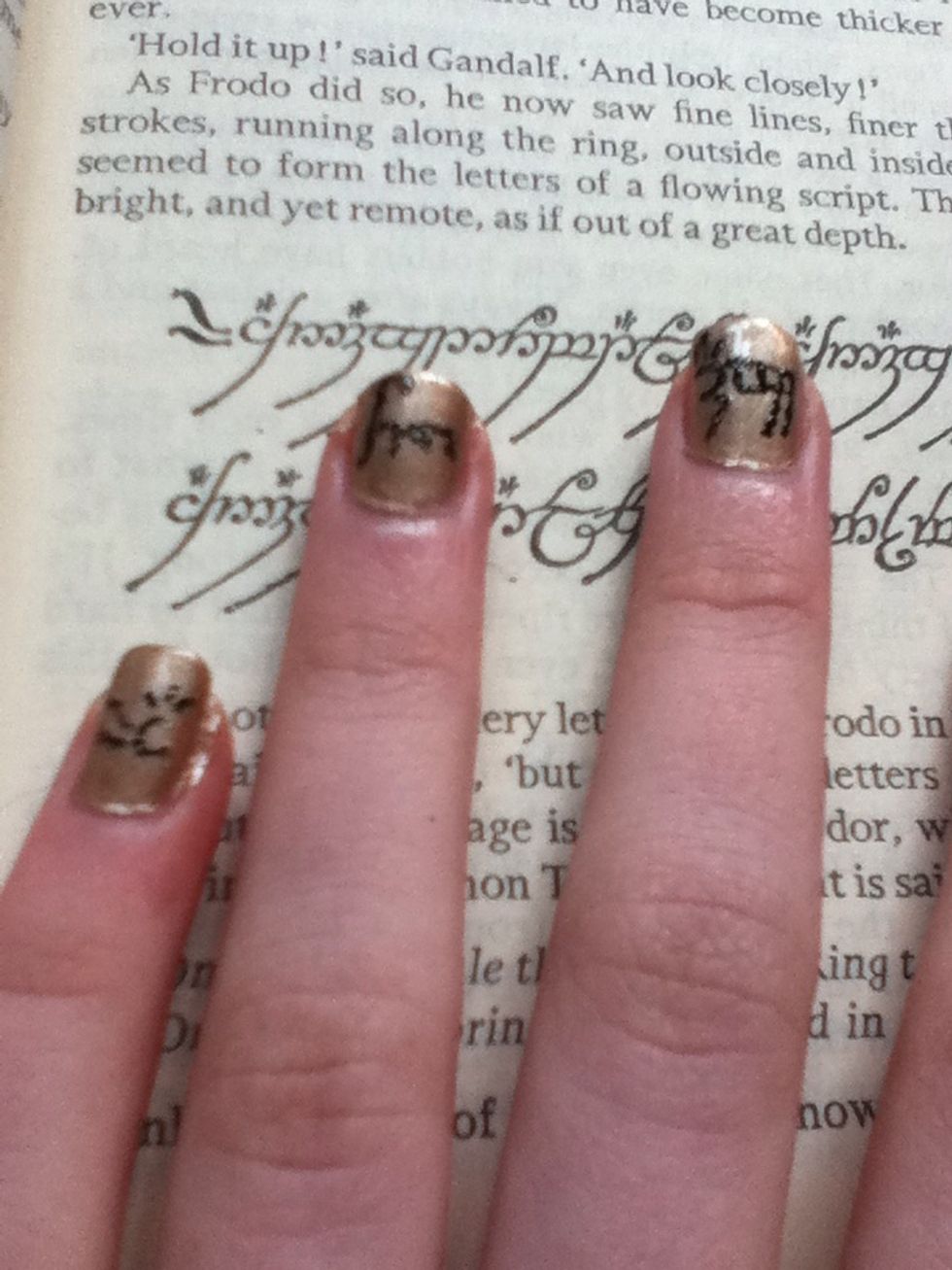 Keep going. It's stressful, but pays off.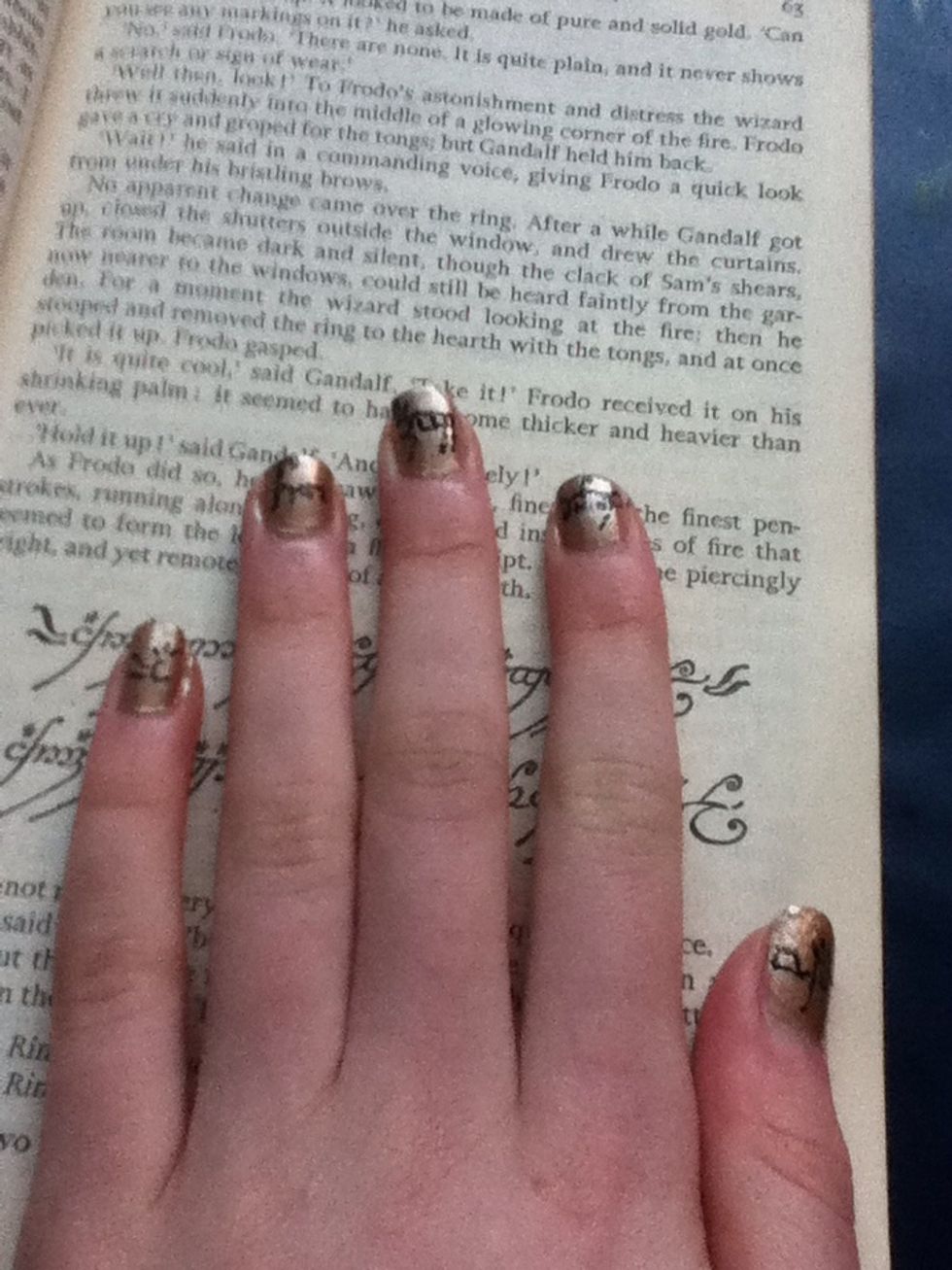 All done! As you can see, I'm only about halfway through 'One Ring to rule them all'. Unless your nails are huge, you won't fit much on.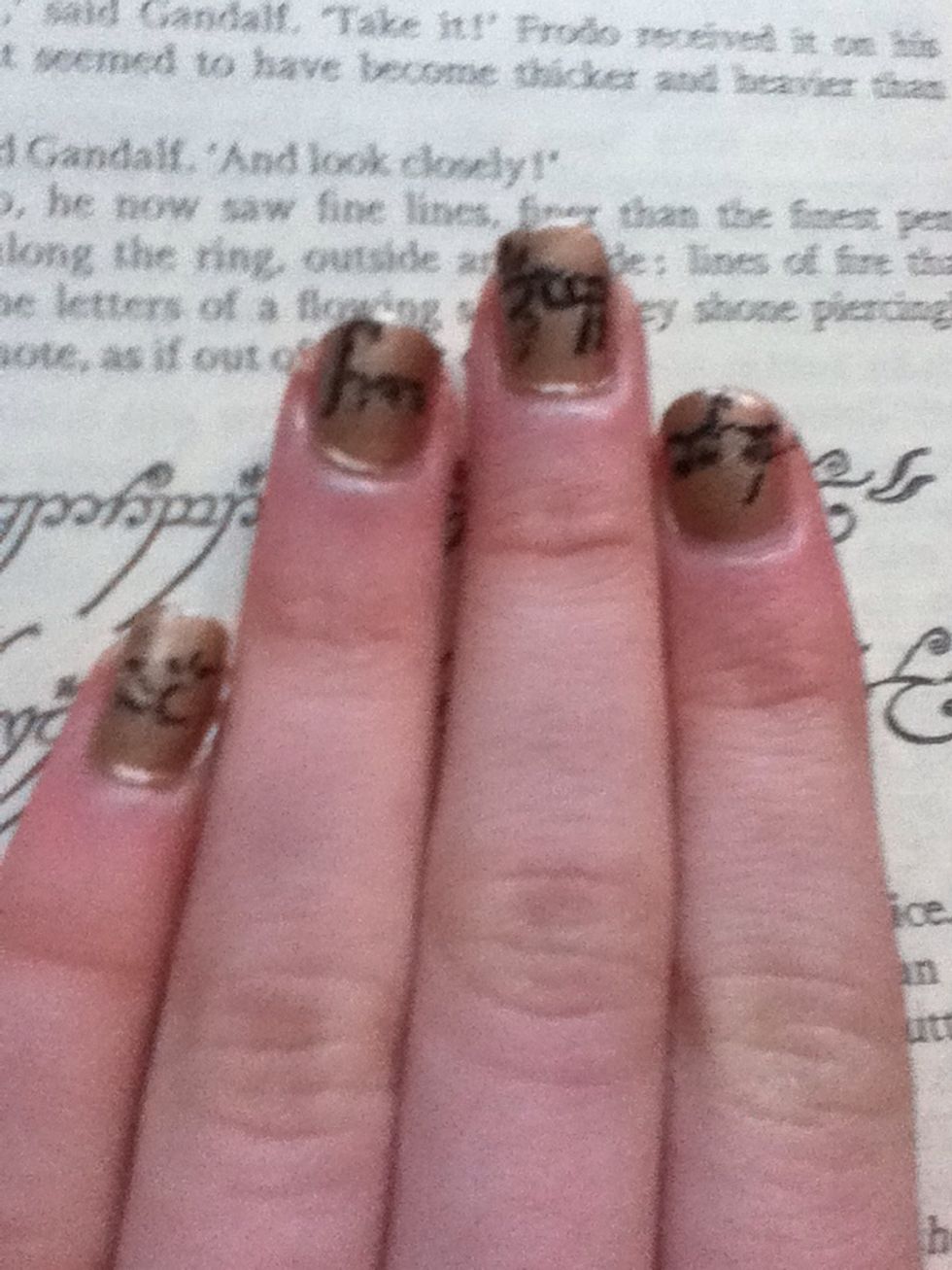 Add a topcoat so it stays on for longer.
Finished!
I got my sister to draw some runes on the other hand because Elvish would take forever and runes are very easy to do with your other hand, if you don't have a sister. (If you keep them one per nail.)
1.0 Gold/Bronze nail polish
1.0 Topcoat
1.0 Black nail art pen
Georgia Mordred
I love to read, write, draw, knit, cook and loads more crafty stuff! I love Harry Potter, Merlin, Doctor Who, Narnia, Lord of the Rings, Sherlock and more.
221 Baker Street, Camelot