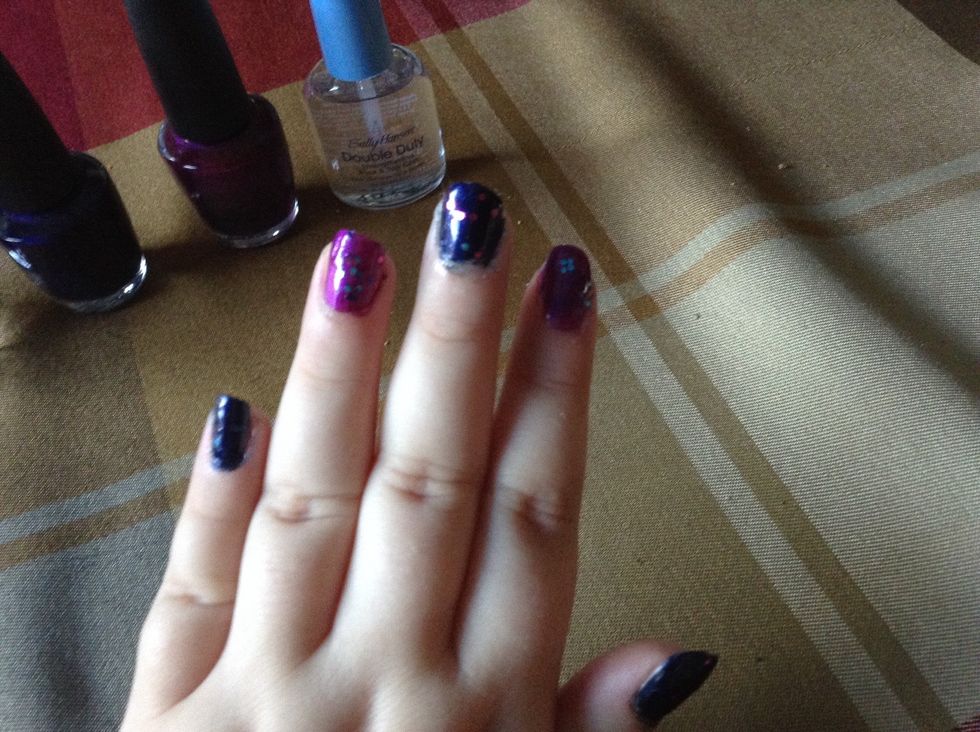 I already did one hand, here's what it looks like.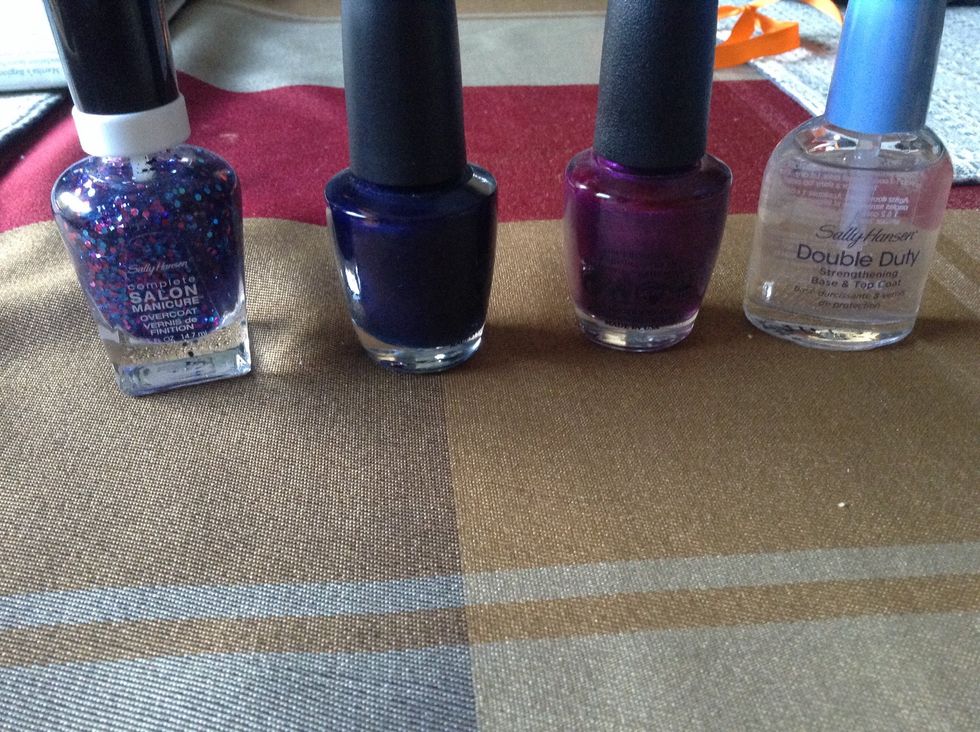 Get your colours. Left to right, mine are: Sally Hansen Cheery On Top (sparkly), OPI Russian Navy, OPI Suzi & The 7 Düsseldorfs (yes, that is the real name), and Sally Hansen Double Duty (base).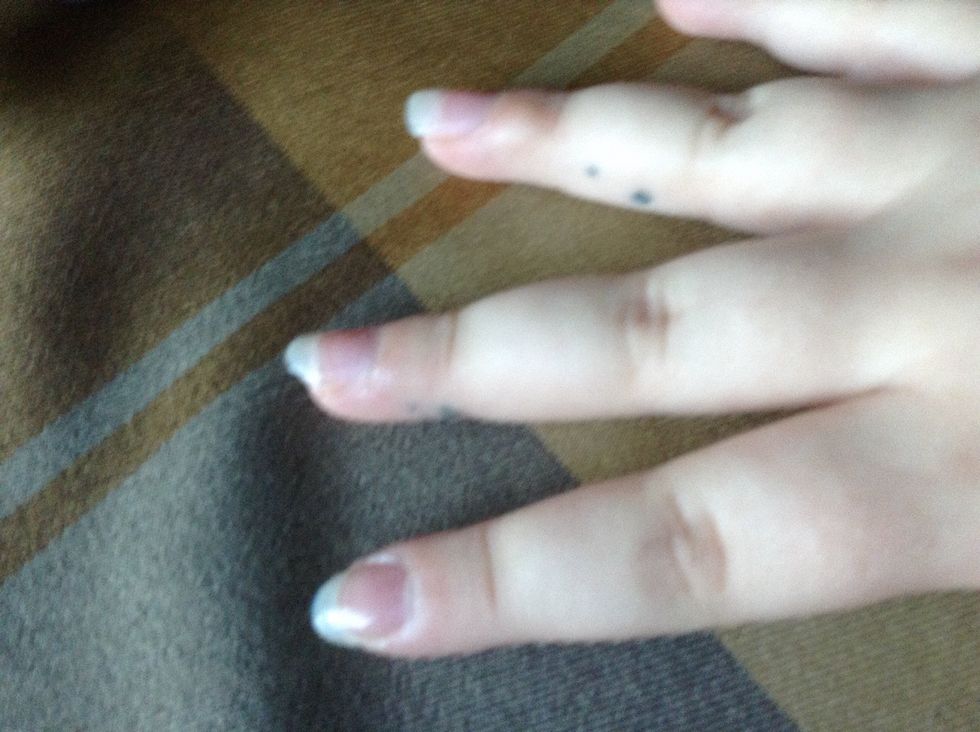 Add your base coat.
Do two fingers one of your dark colours.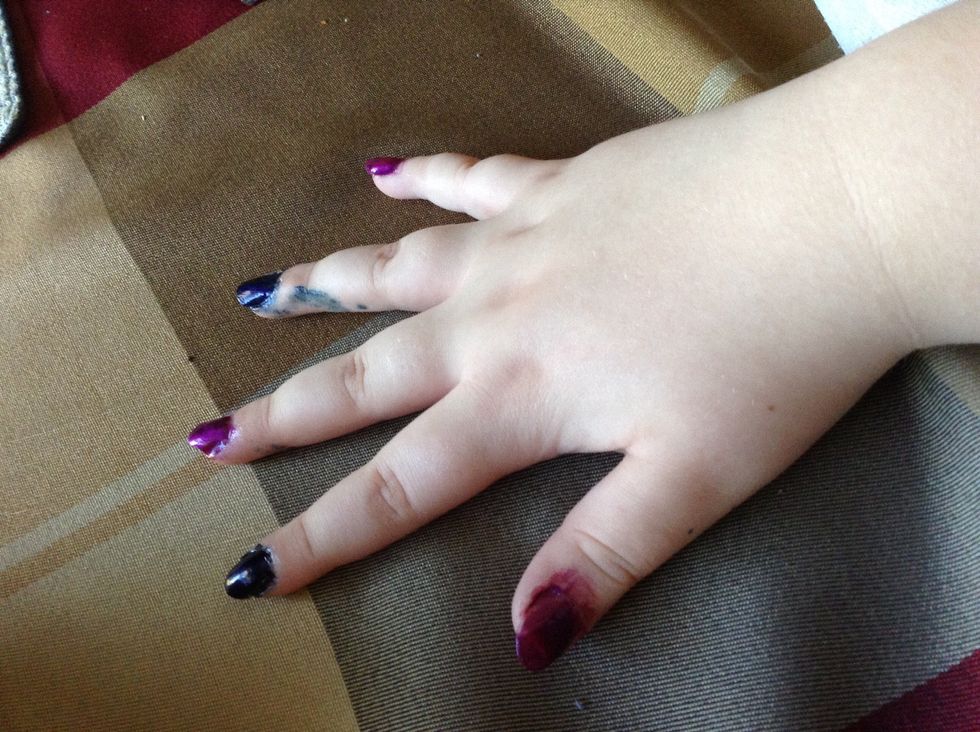 Do the other three the other dark colour. It's okay if it's messy; you can always clean it off. Let them dry a bit. (MINE ARE SO MESSY I NEED TO STOP)
Add some sparkles for stars and planets. Done! Let dry.
Hope you enjoyed! This is good for social events, like the dance I'm going to! See ya! 😜
1.0 Base Coat
2.0 Dark colours (a blue and a purple preferred)
1.0 Sparkly colour (or clear with sparkles)
Awesome Guides
Hey! This is my Snapguide account. I won't be on much, but I hope you enjoy the content I make!