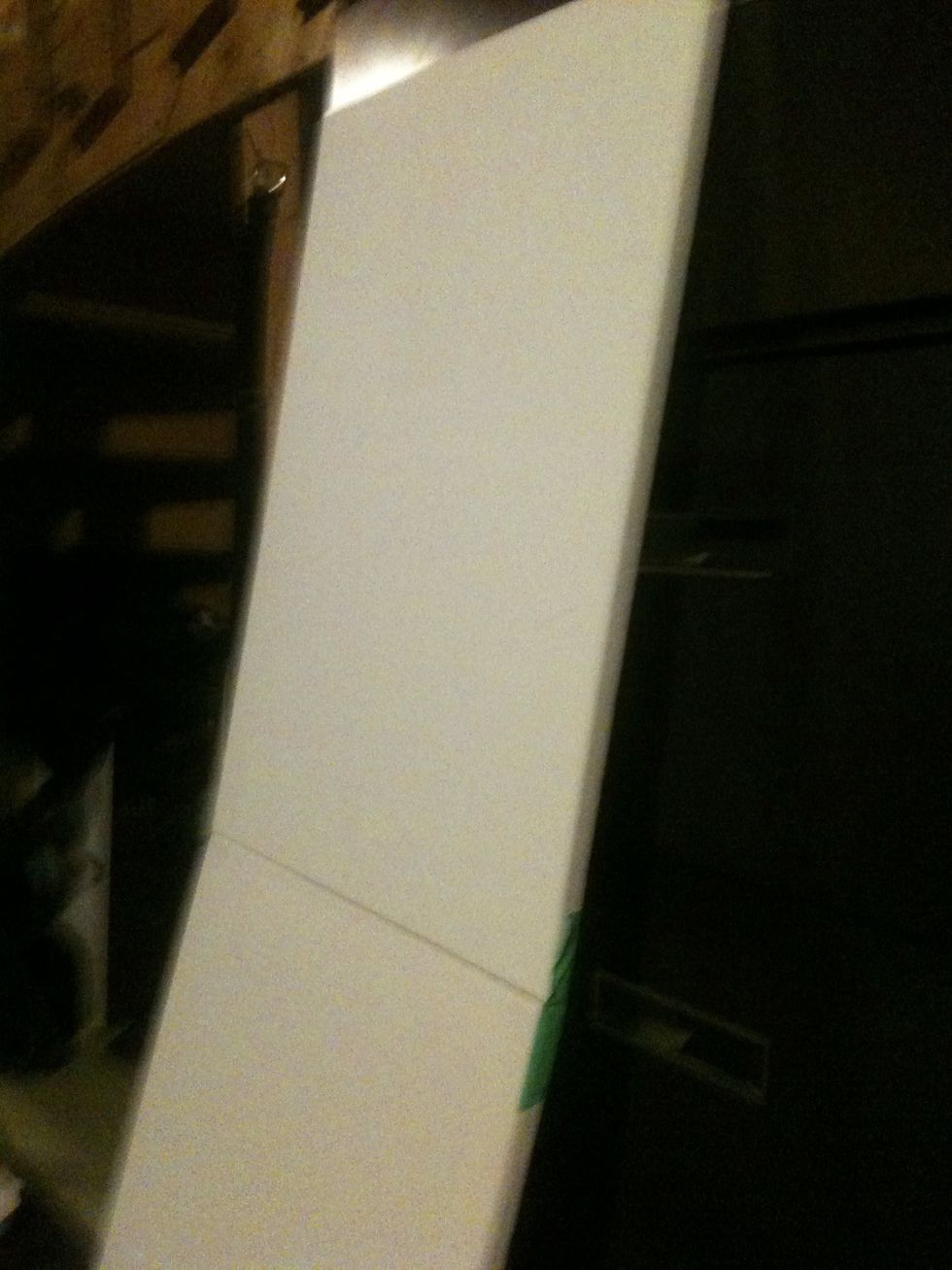 Place the canvases sideways on an angle.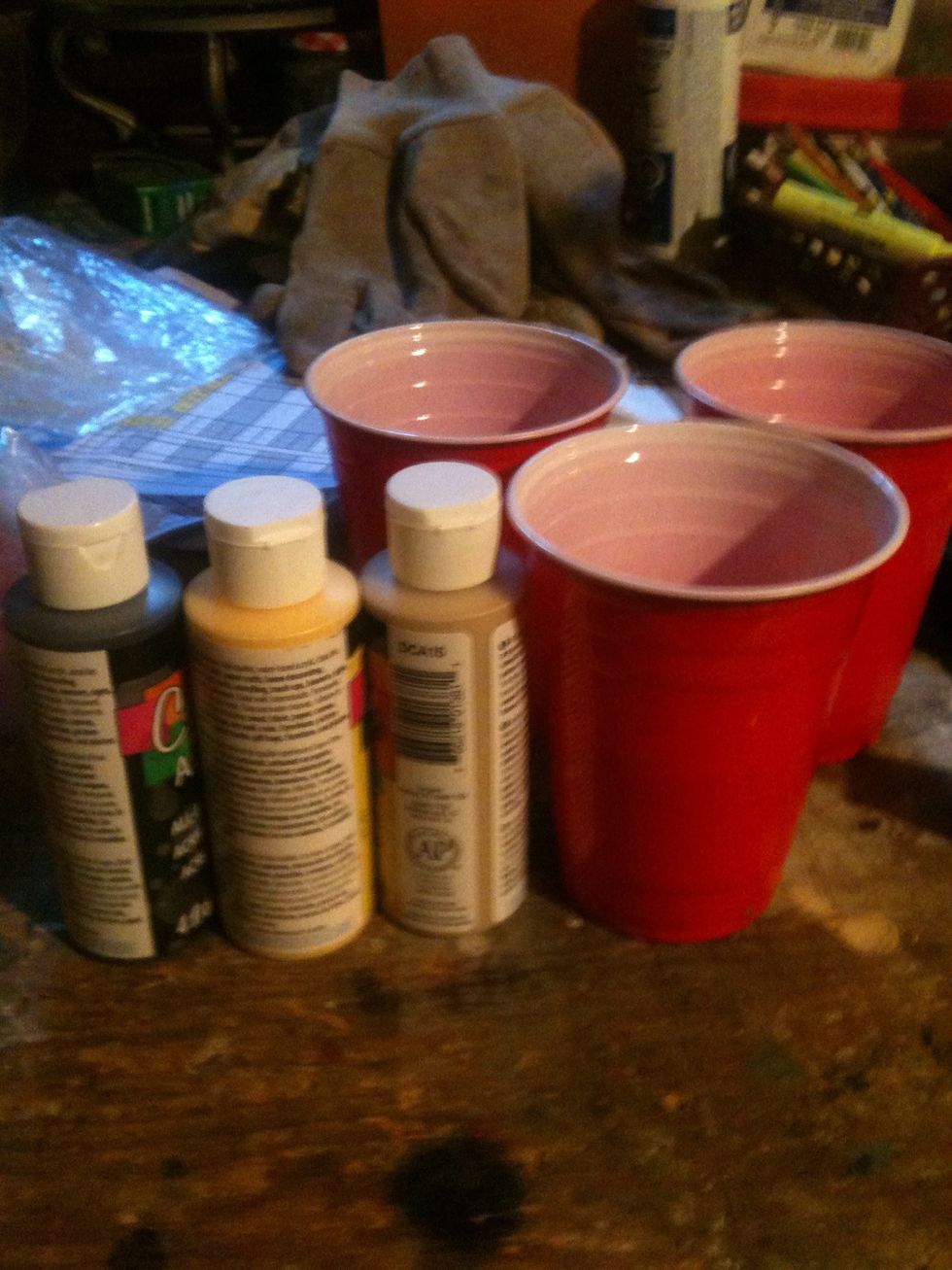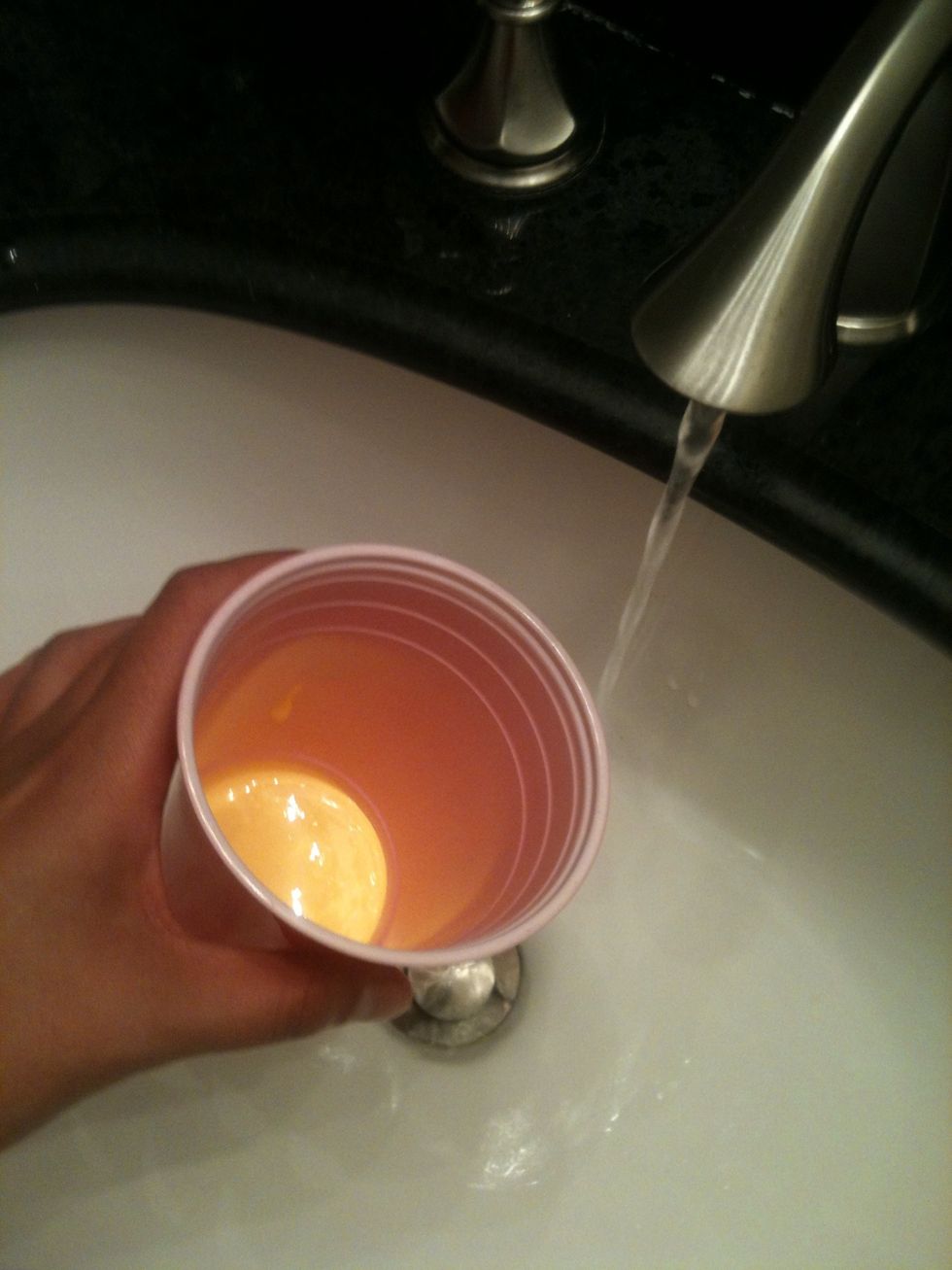 Add water to make the paint more runny.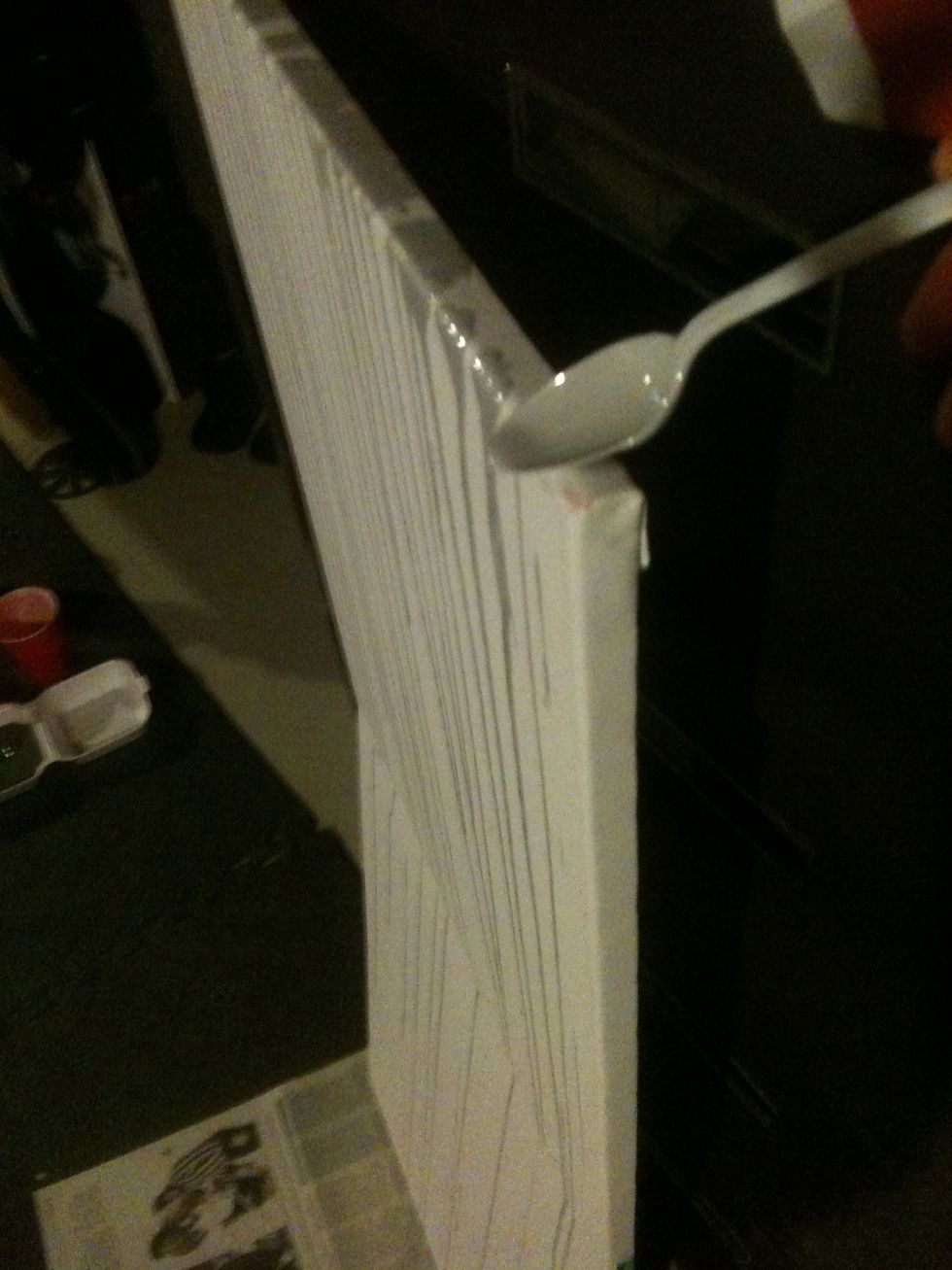 Use a spoon to poor paint down from the top. Let it drip down.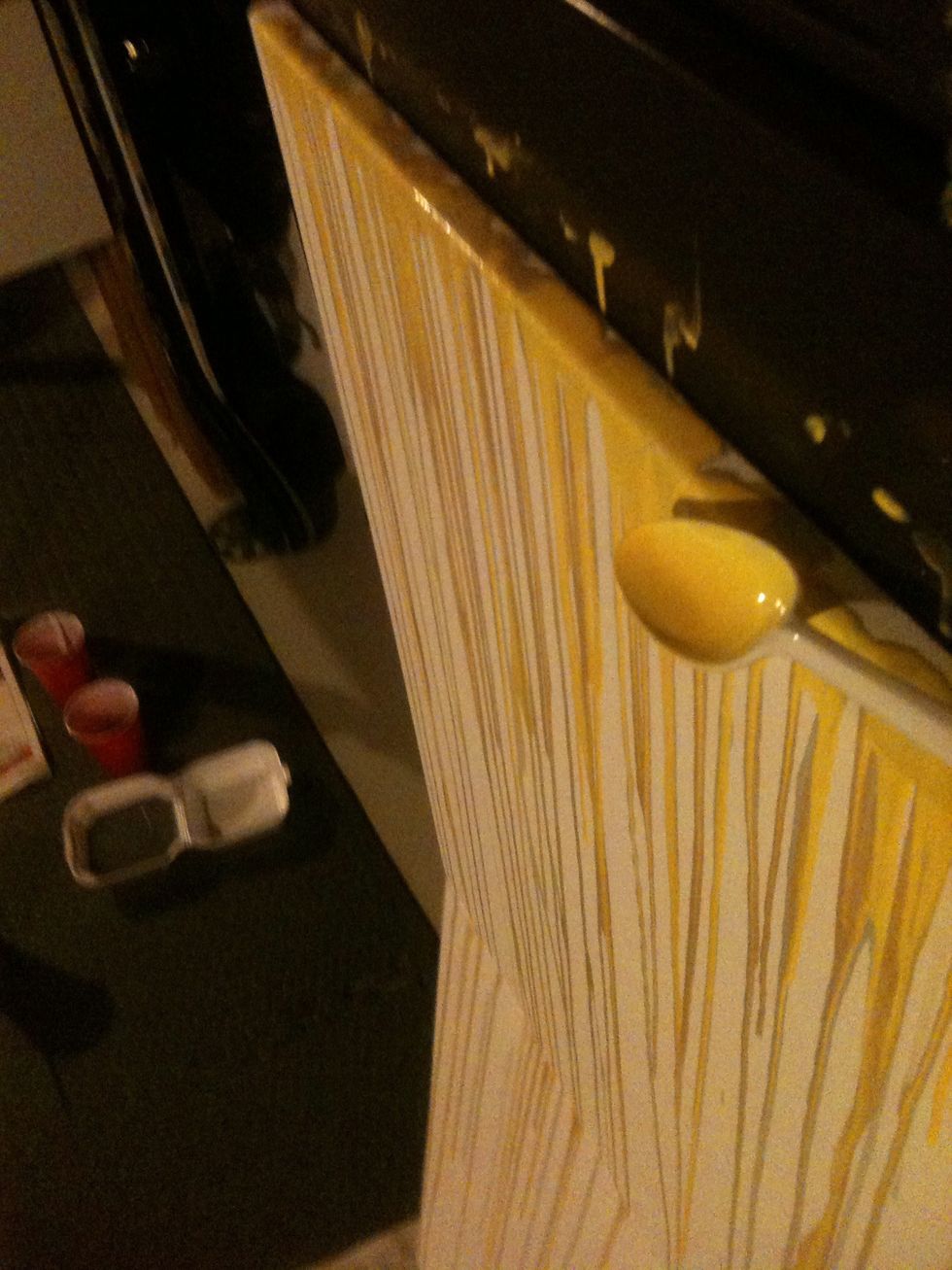 Continue to add different layers or colour drips.
Let the finished product dry and lay flat on the ground.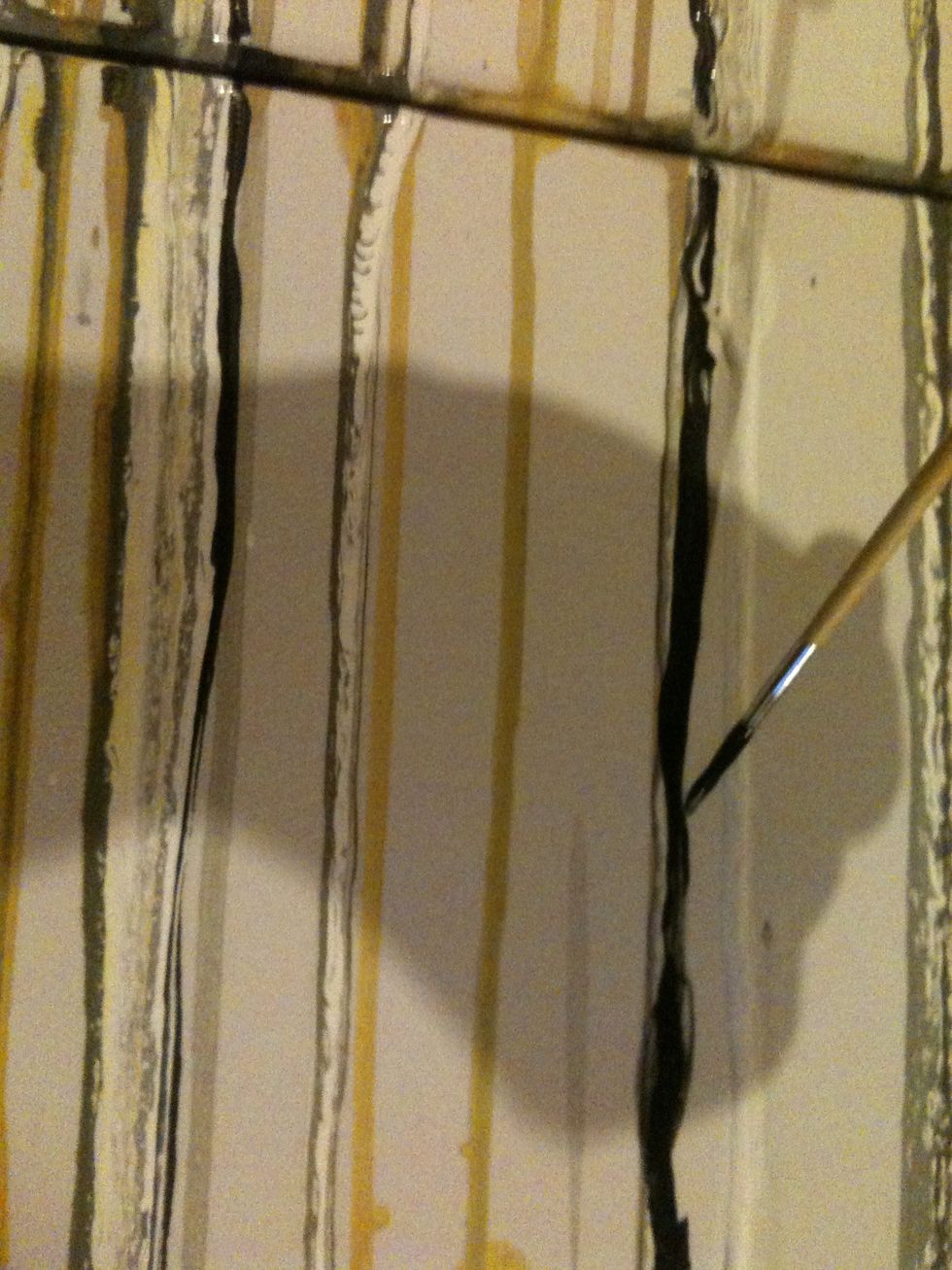 Using a thin brush paint 2 black lines across the canvasses.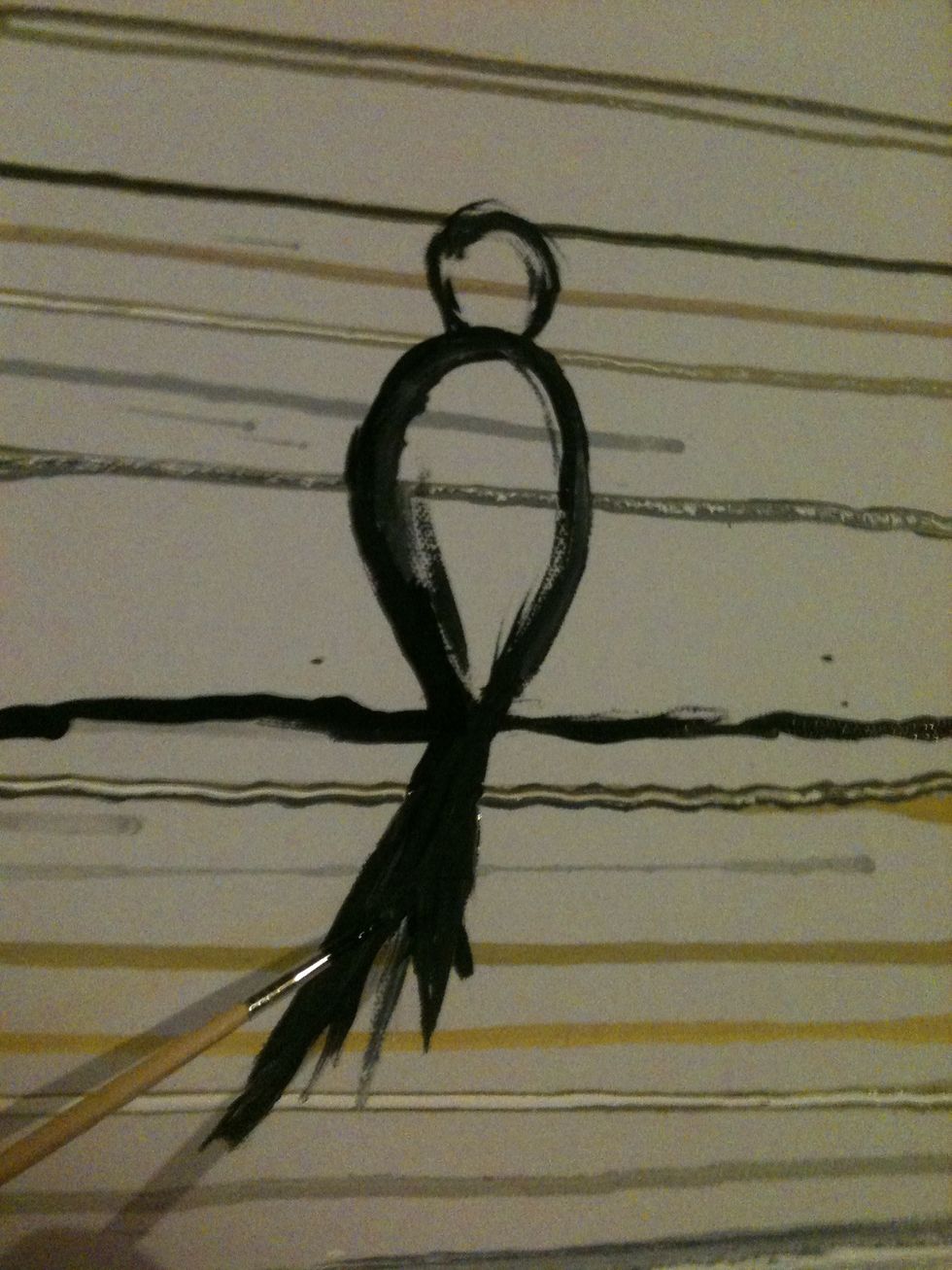 At the end of one canvas, paint a small circle and larger pointed oval underneath. Paint long black strokes and the end of the oval to make the tale feathers.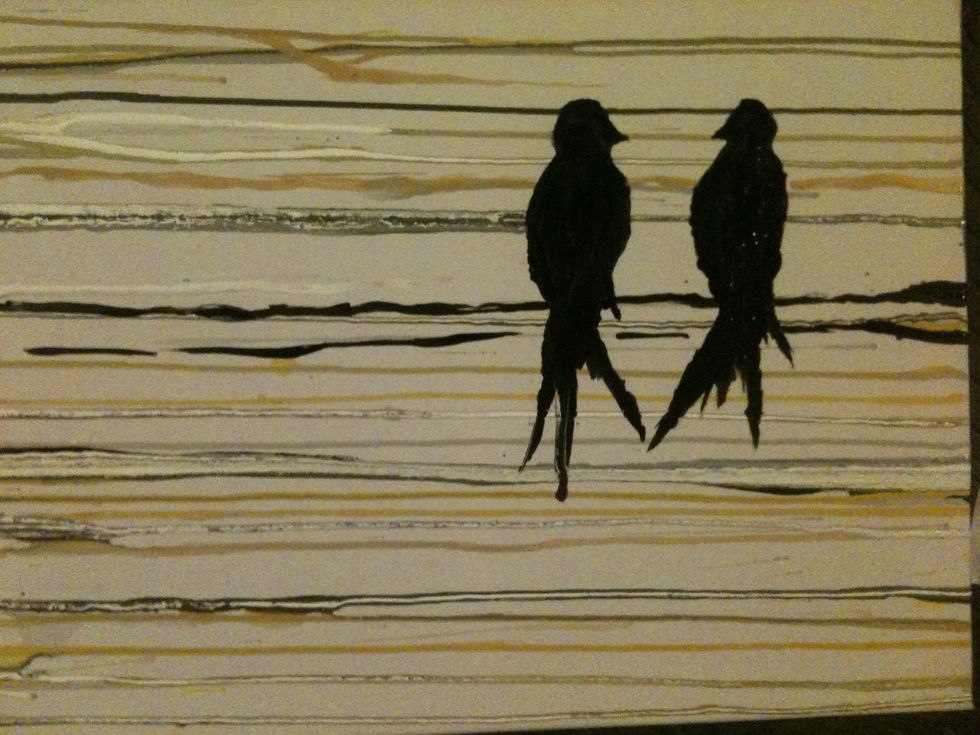 Fill in the shapes and draw small triangles on the circles for beaks.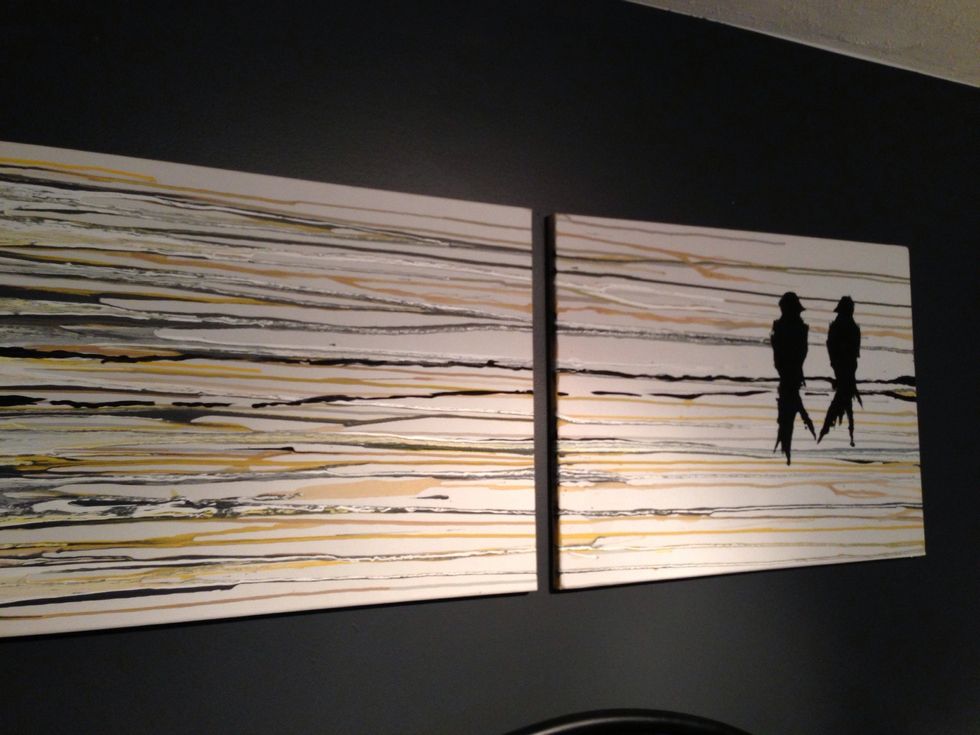 Hang using a level.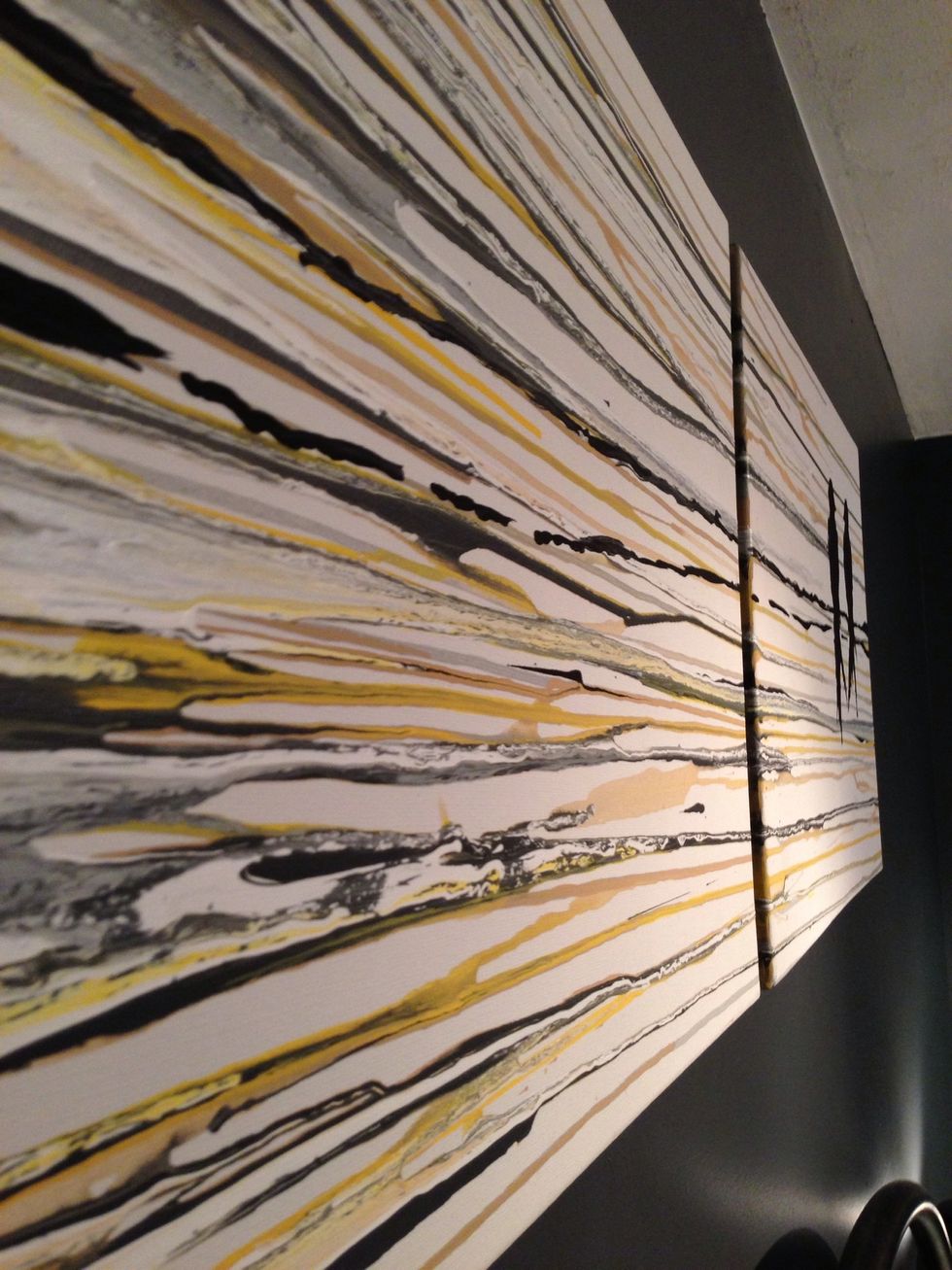 Enjoy!
Paint
Paintbrushes
Plastic Cups
Canvases
Plastic Spoons
Tape
Andrée Of @Homeshows
I'm Andrée, Social Media Coordinator 4 Marketplace Events, producer of consumer home + garden shows. Snapguides of #CRAFTS #DIY & #SNACKS!