Get some nail polish.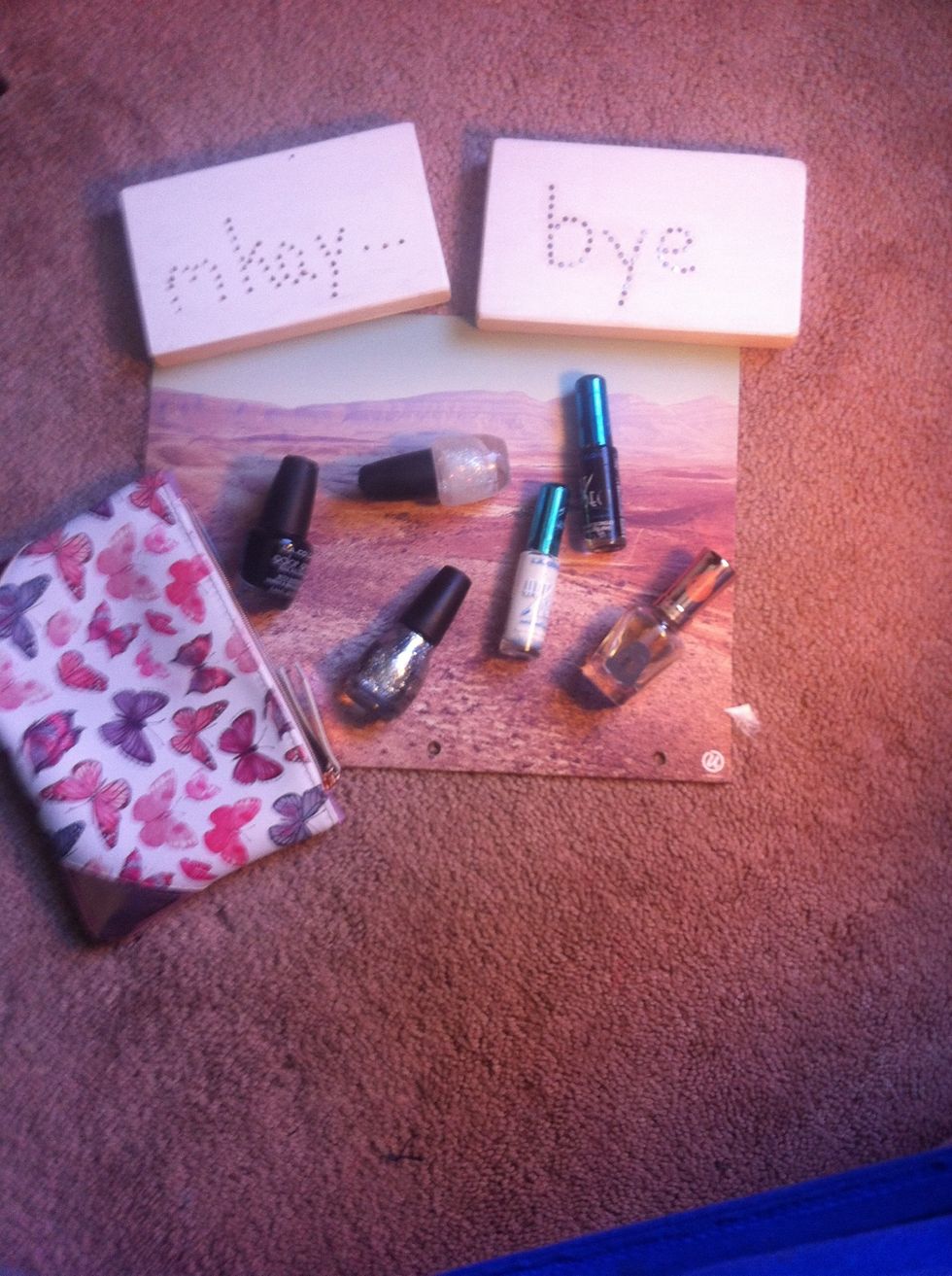 My nails look ugly so I'm gonna file them.
Done filing.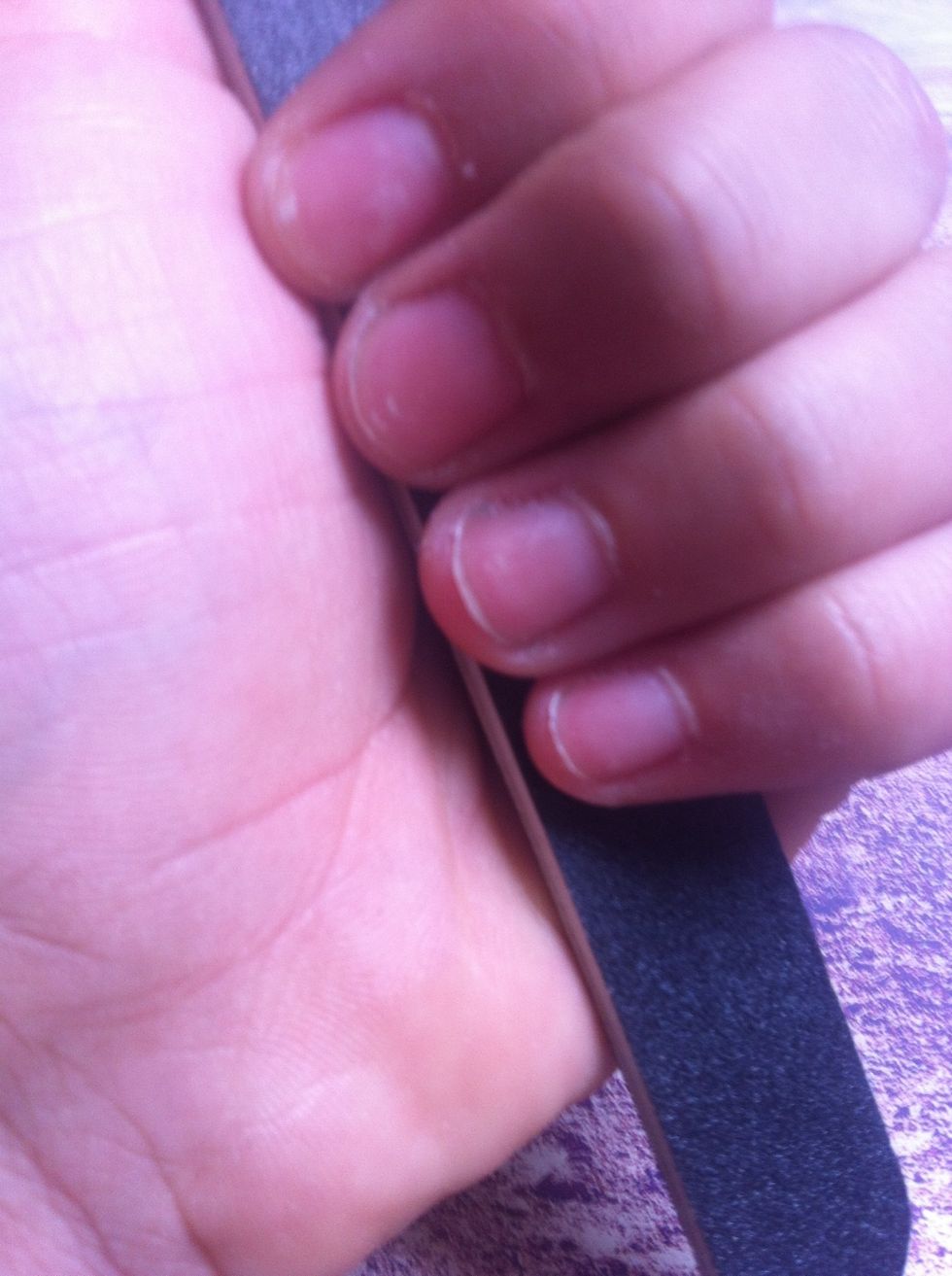 Now I'm gonna take some rose oil.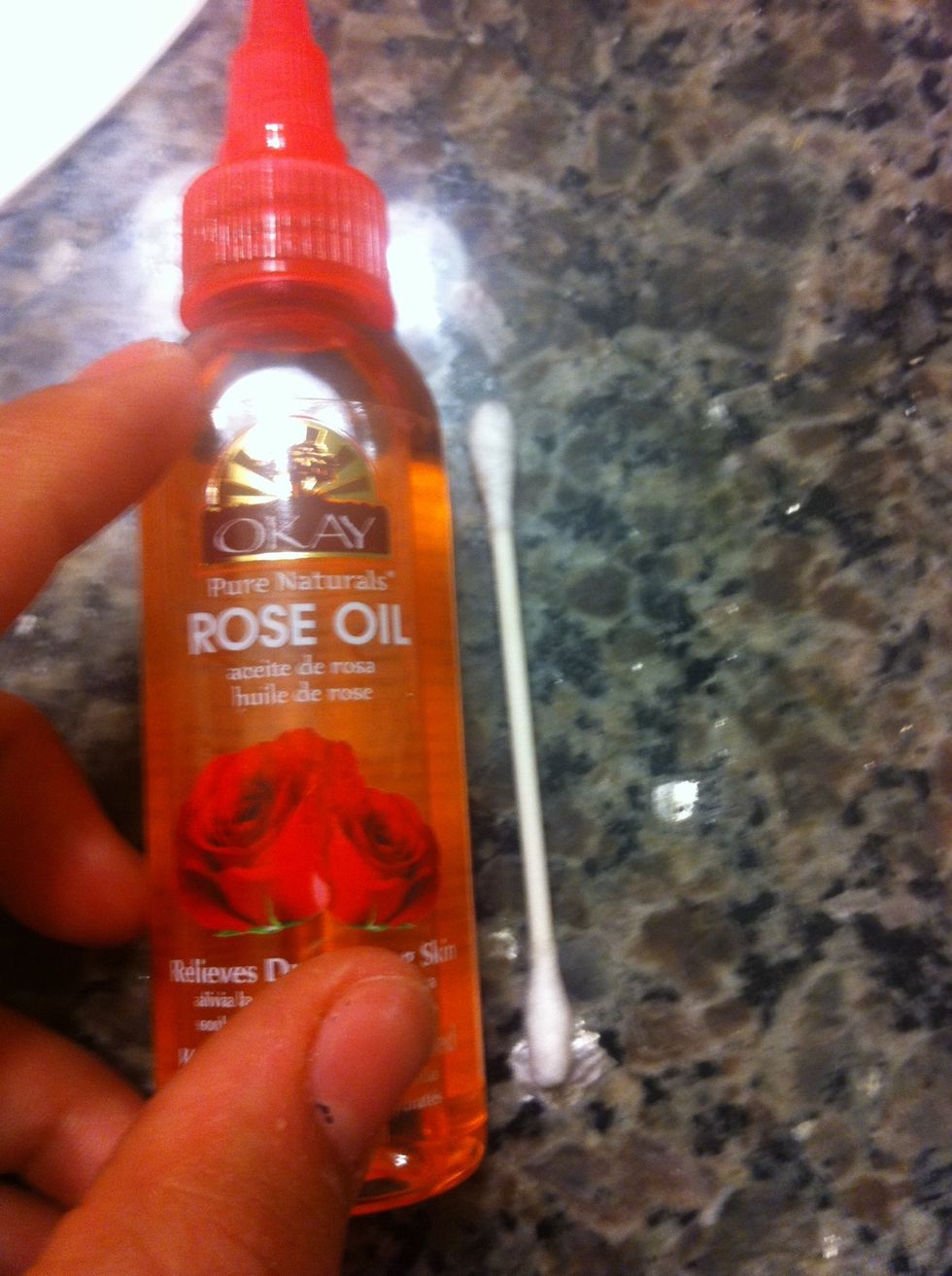 Now I'm gonna rinse my nails after about 30-60 sec.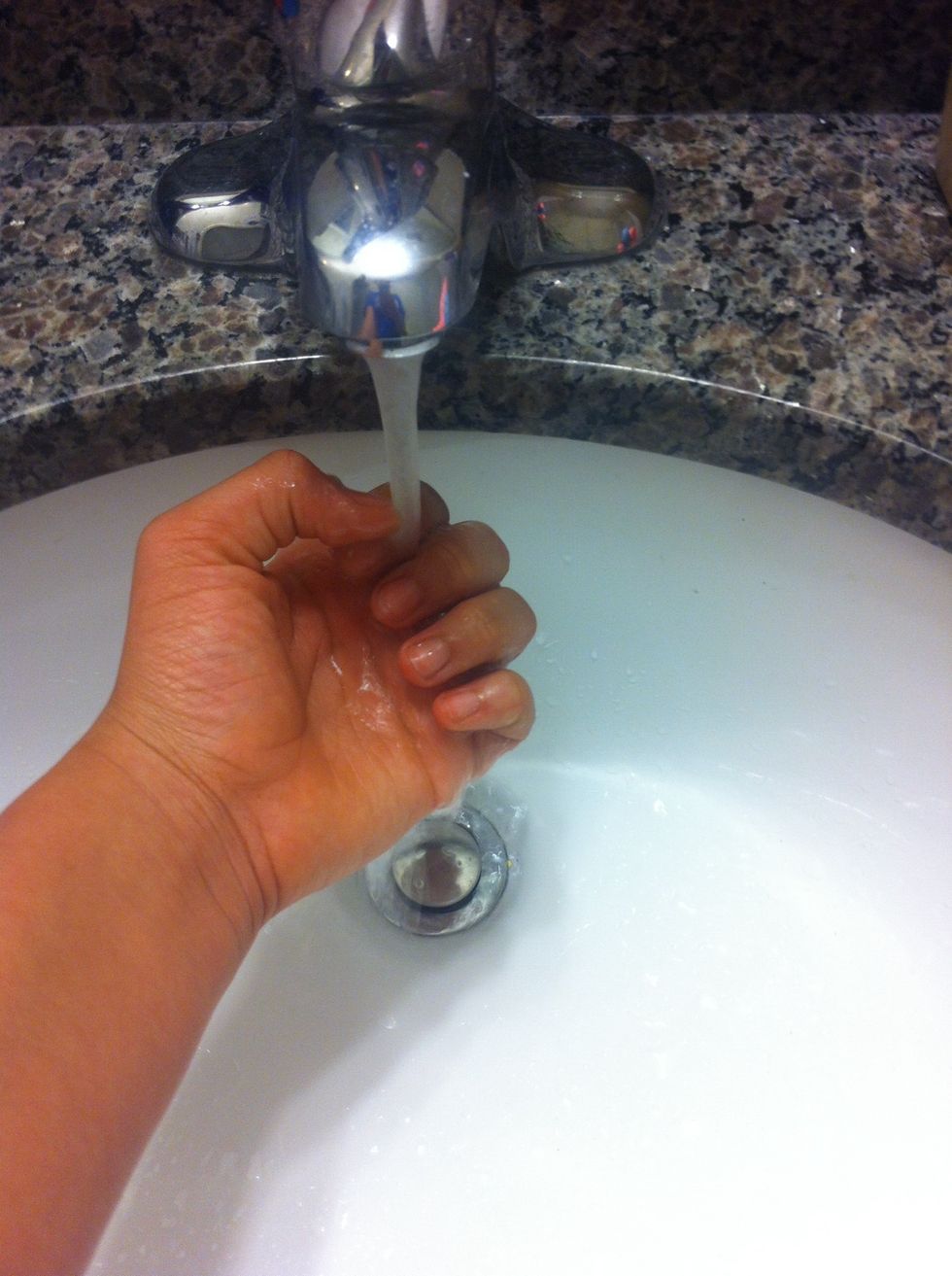 Better.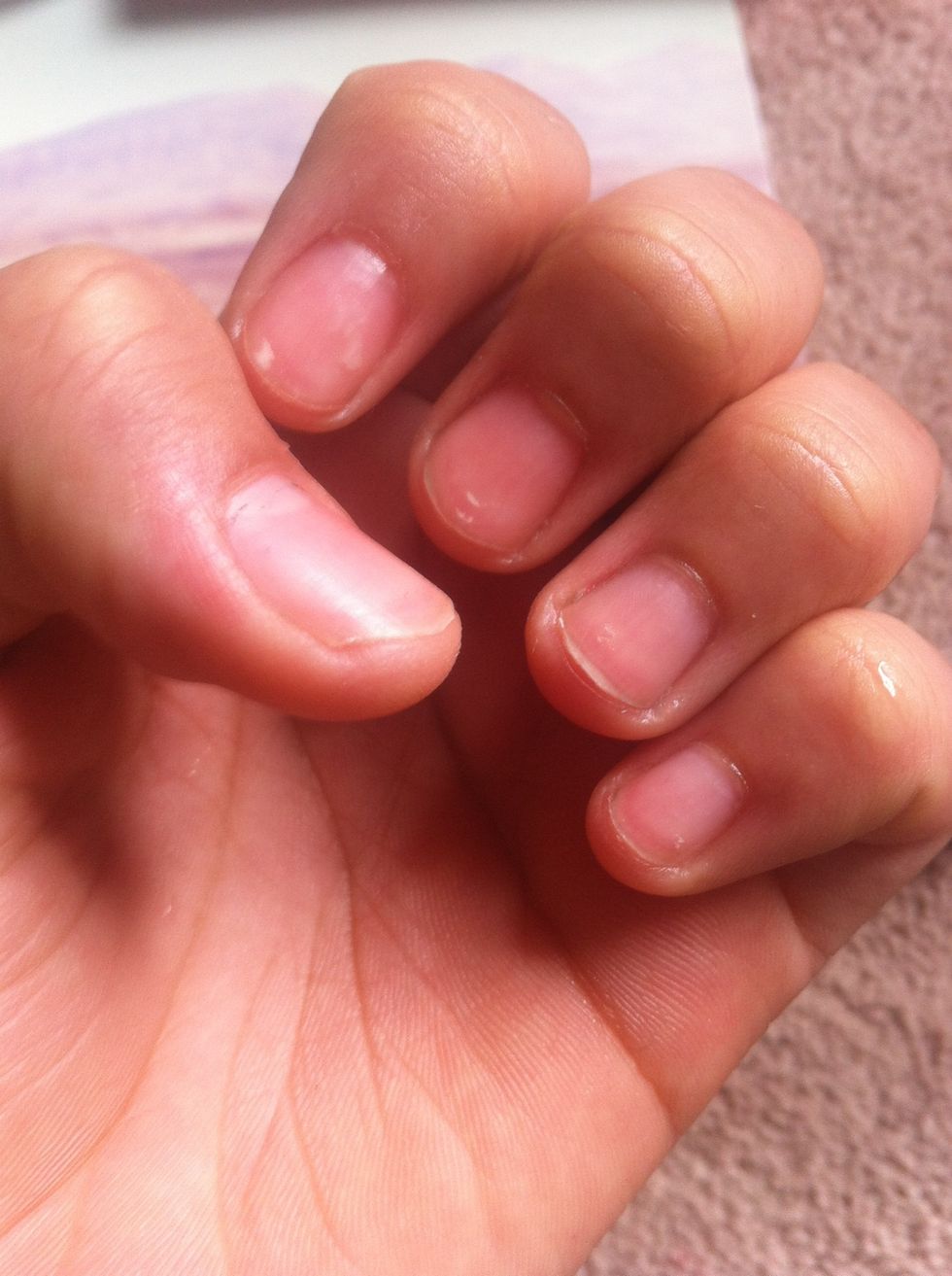 I'm gonna take a skinny nail polish brush.
And do this.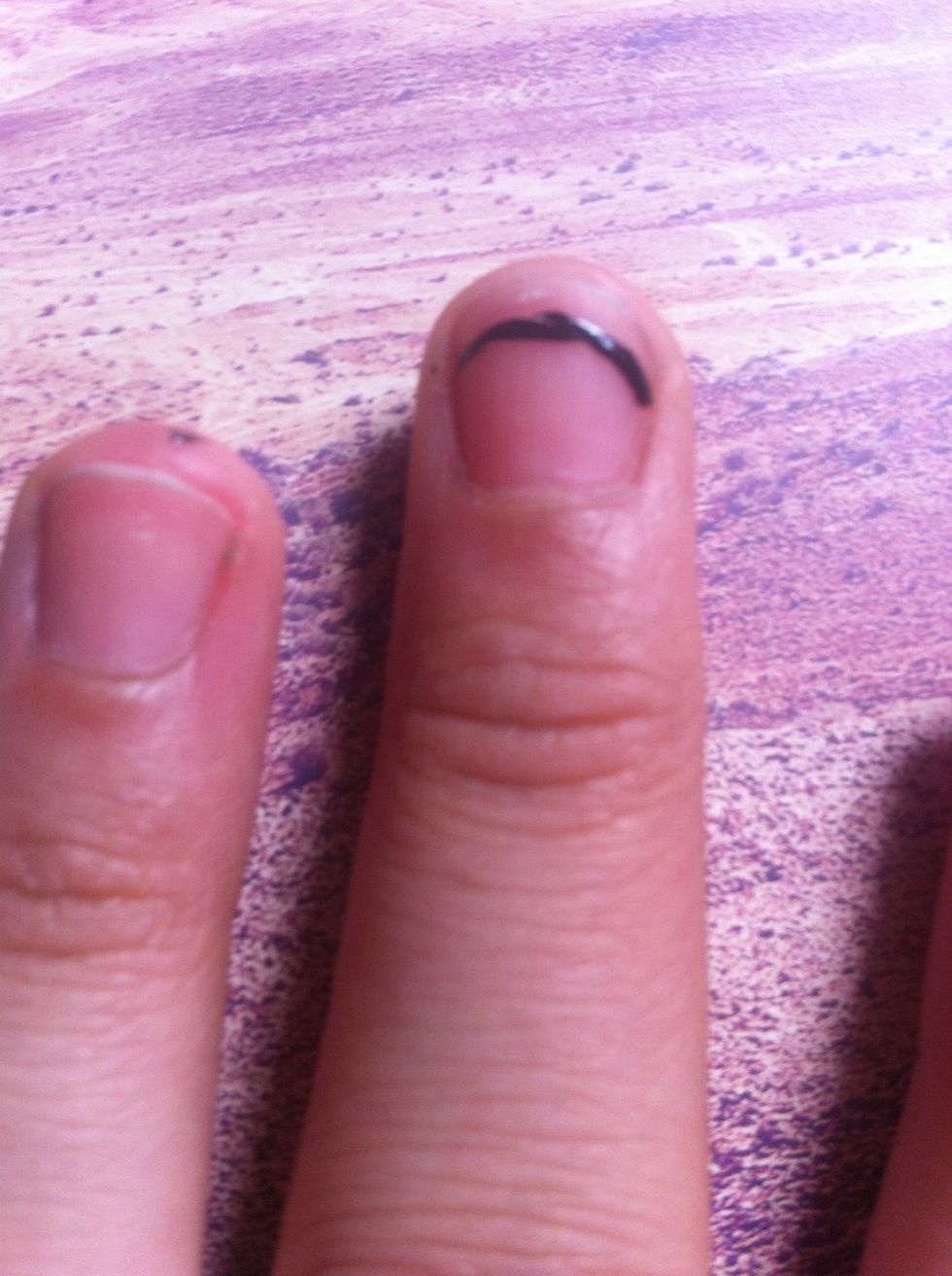 Only on my thumb, pointer and middle fingers.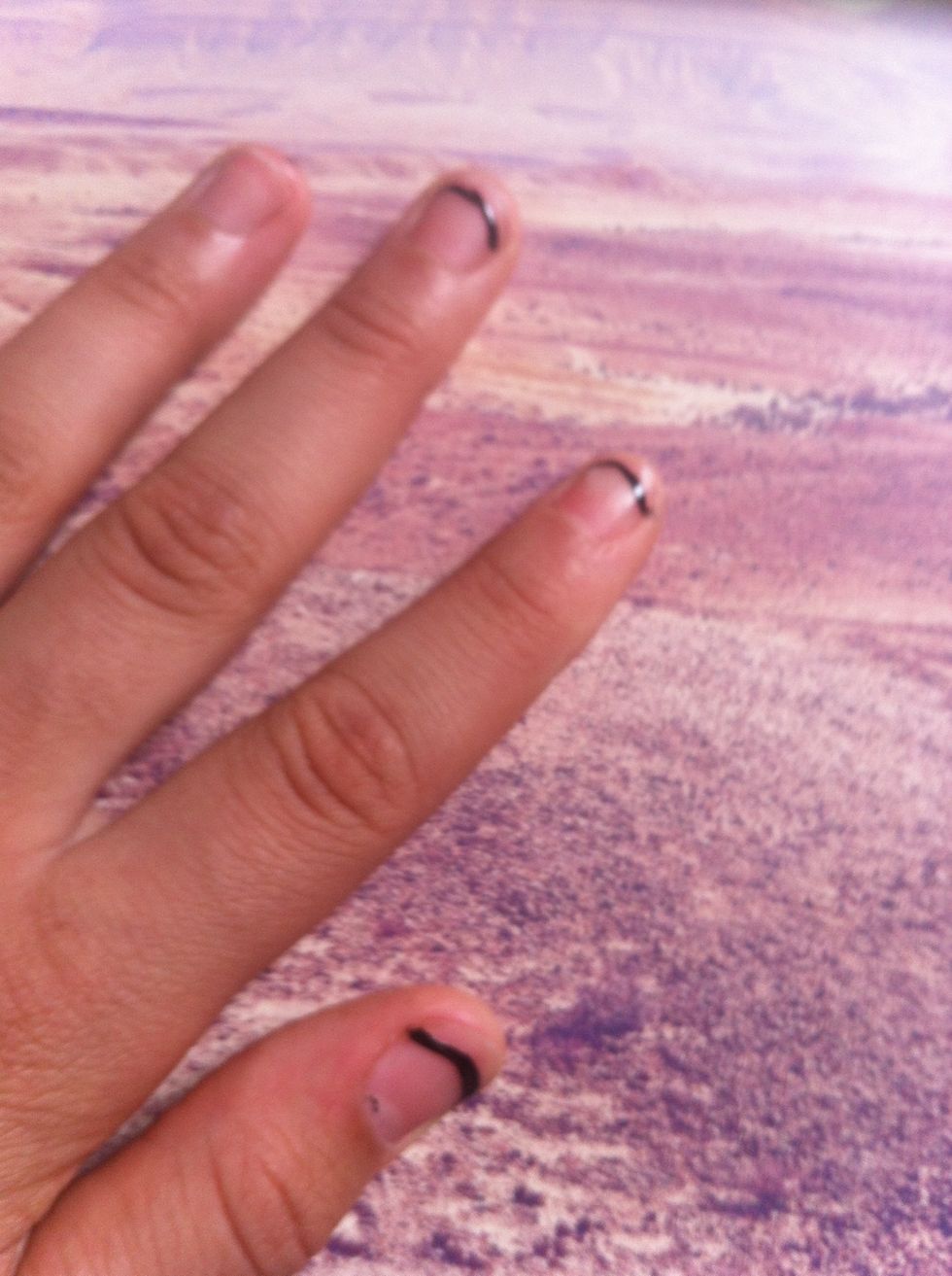 Take black polish.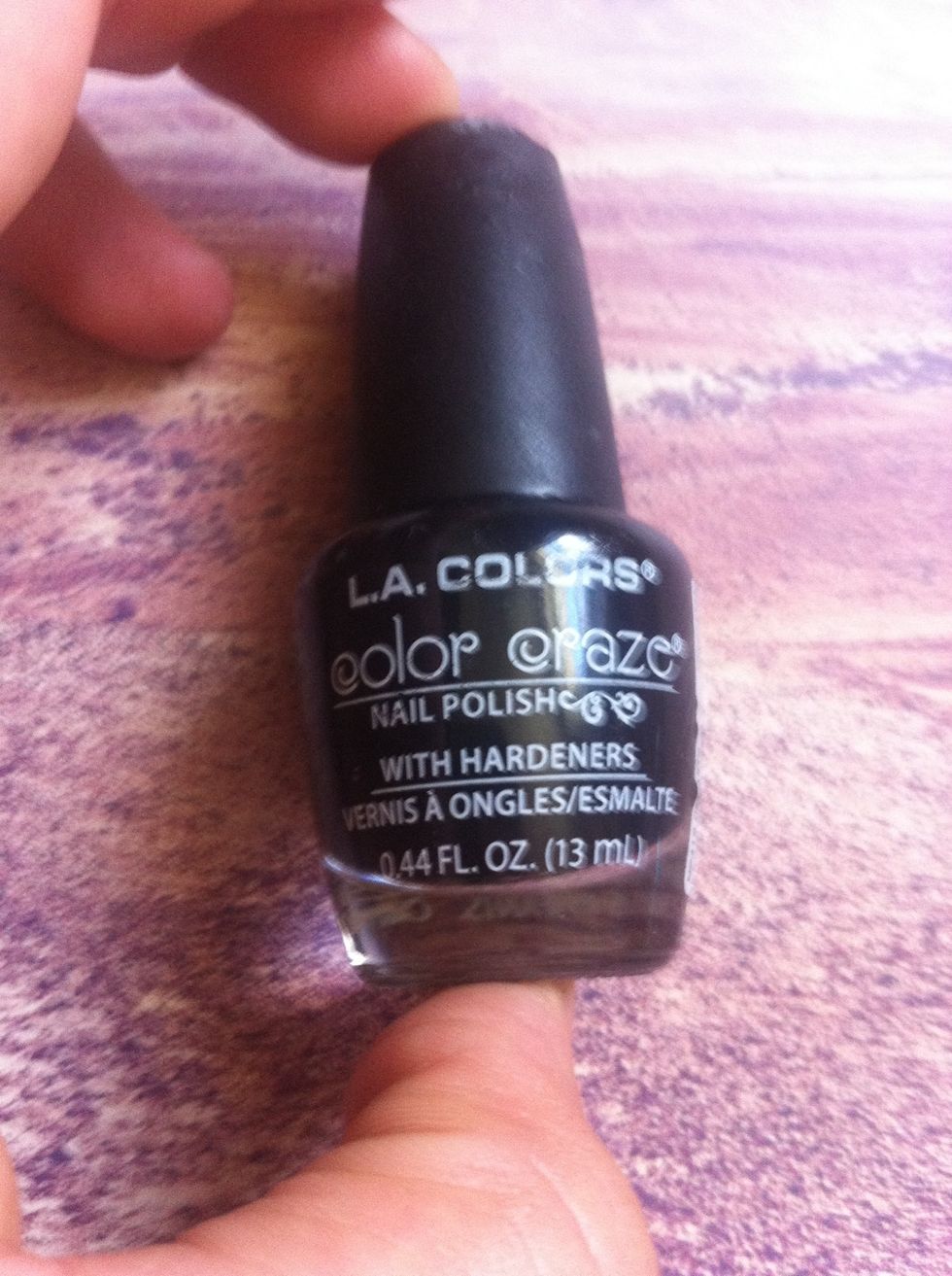 Color them in and paint your whole pinkie nail.
Time for silver glitter polish.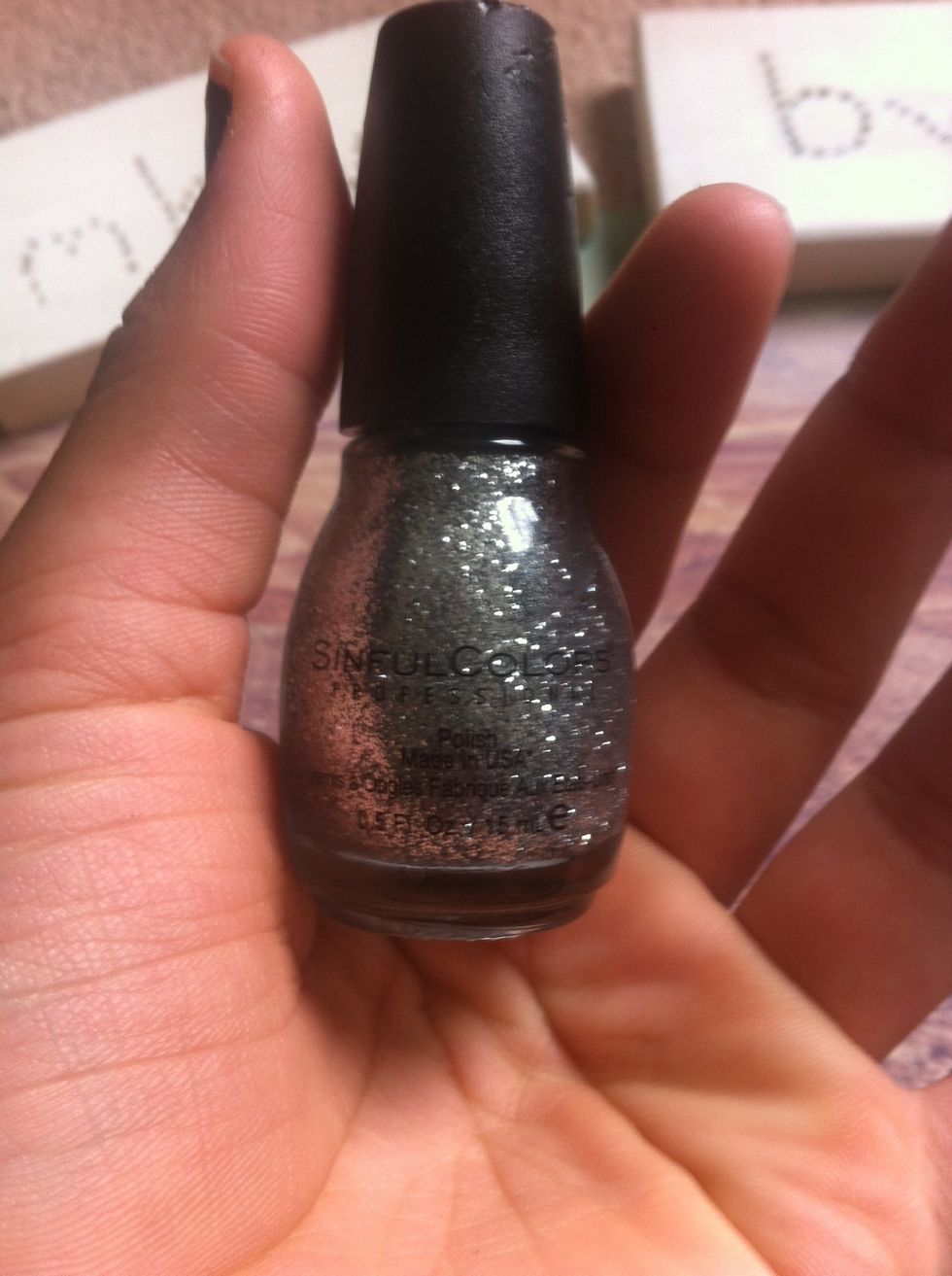 I did four coats.
Clear taco.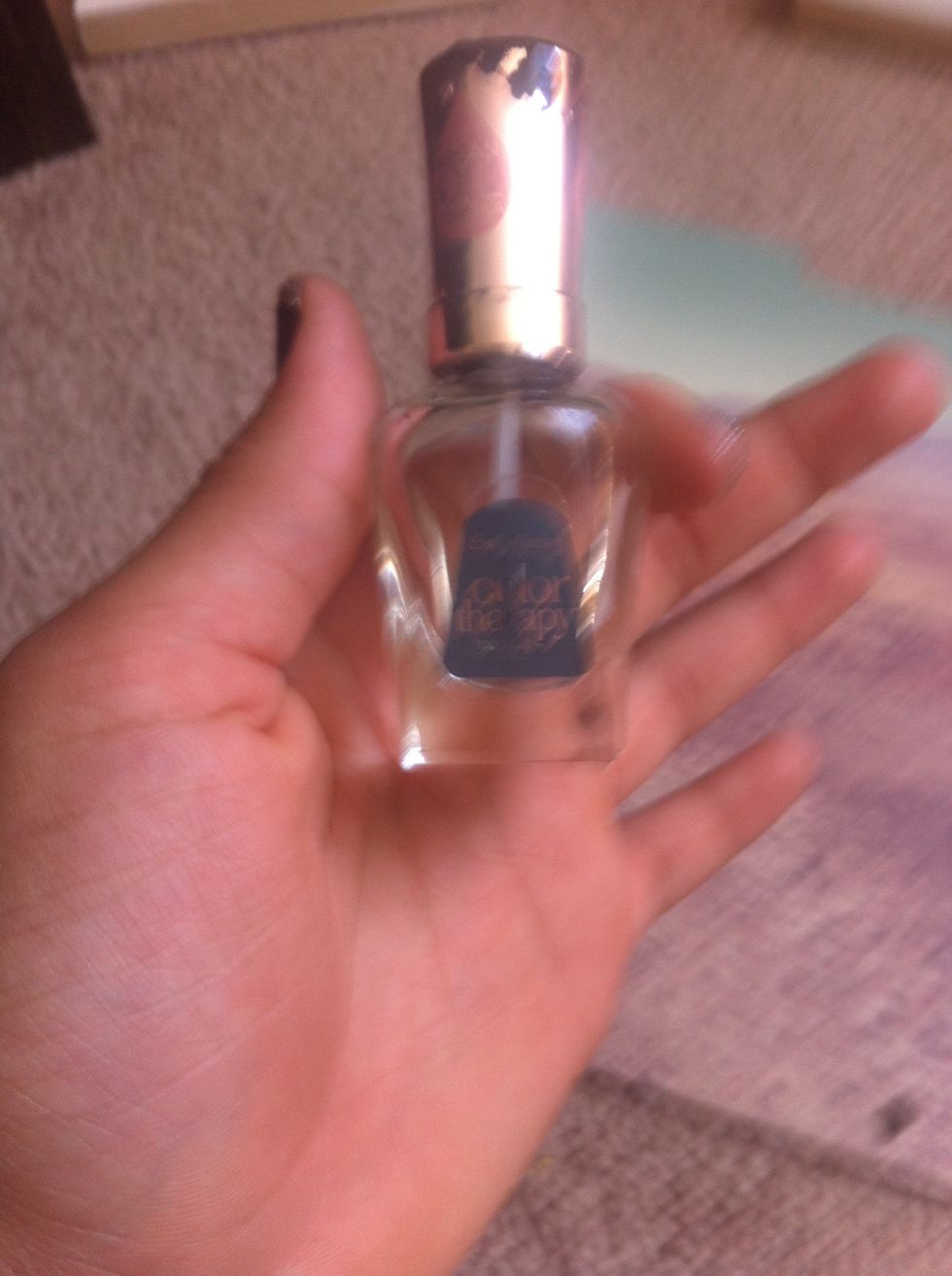 Not the best because I rushed.
This part of the guide I a bonus on how to clean off nail polish without remover.
Put clear nail polish all over your nail. I only used this one so you can see how I put it on.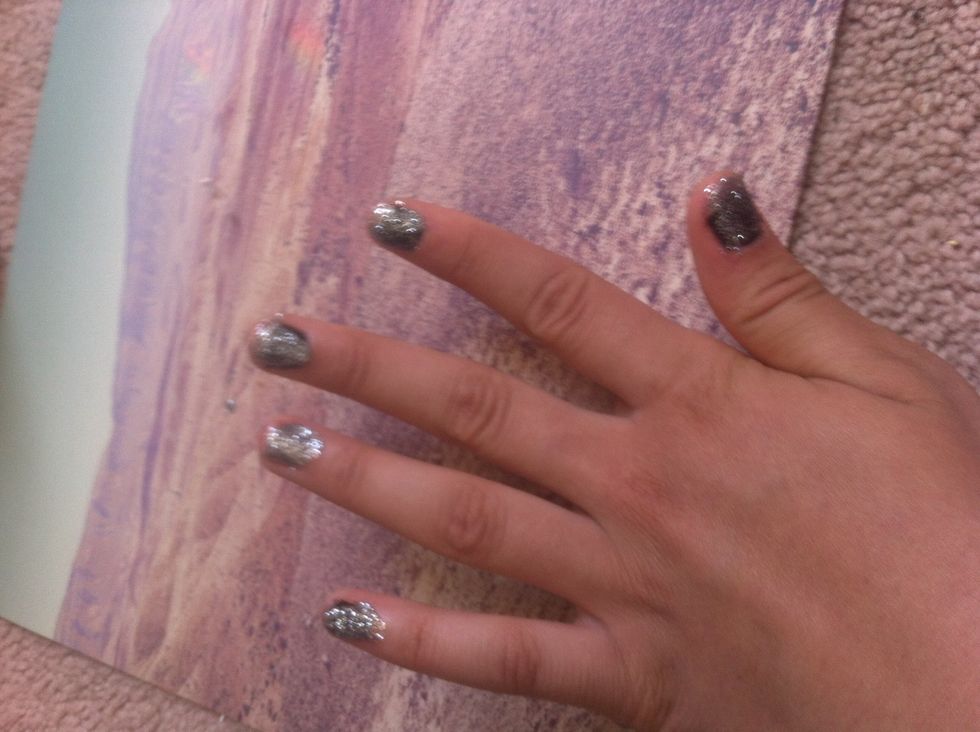 Some of it is off.
I did it again and more of it came off.
Again.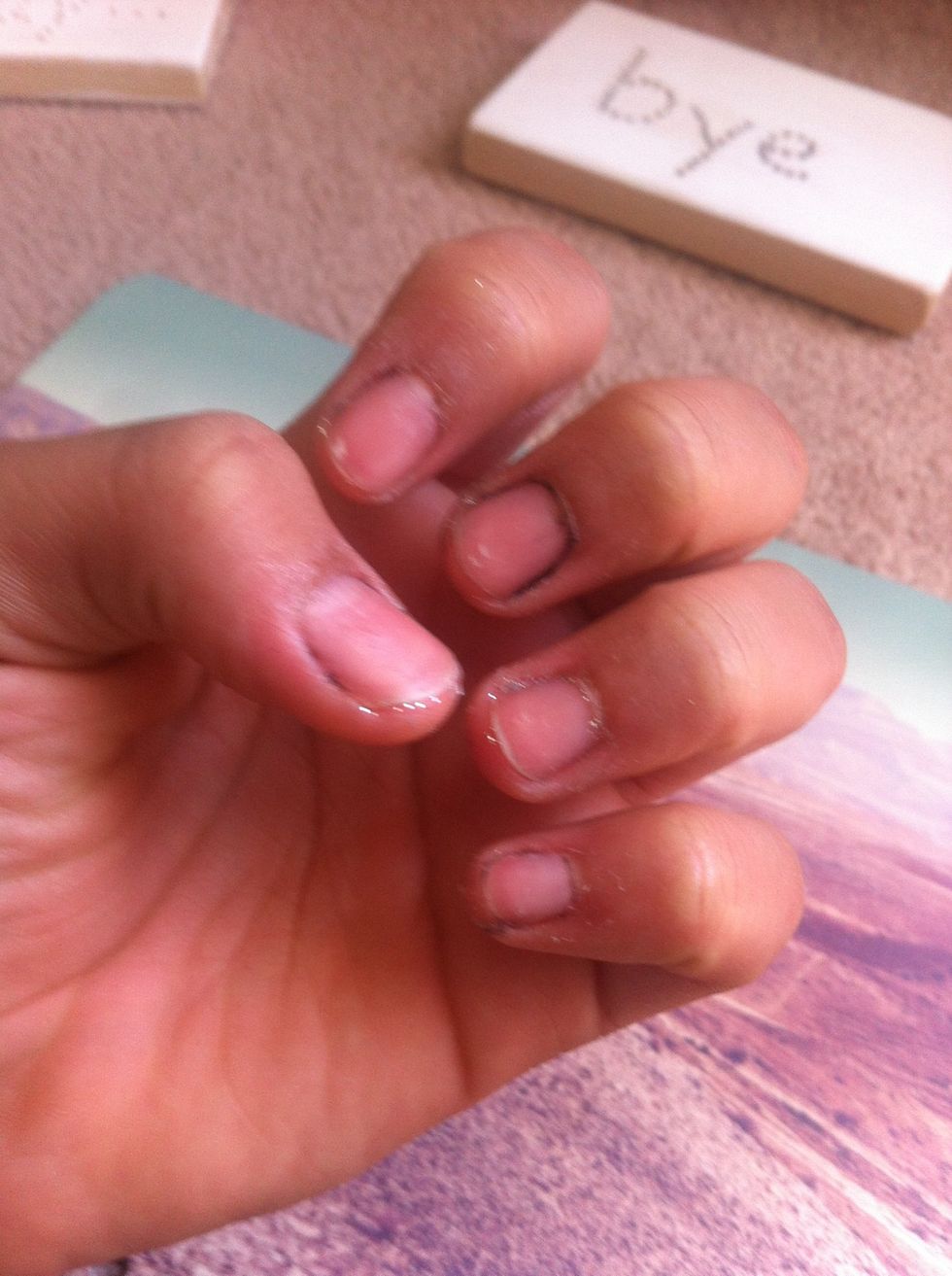 And there.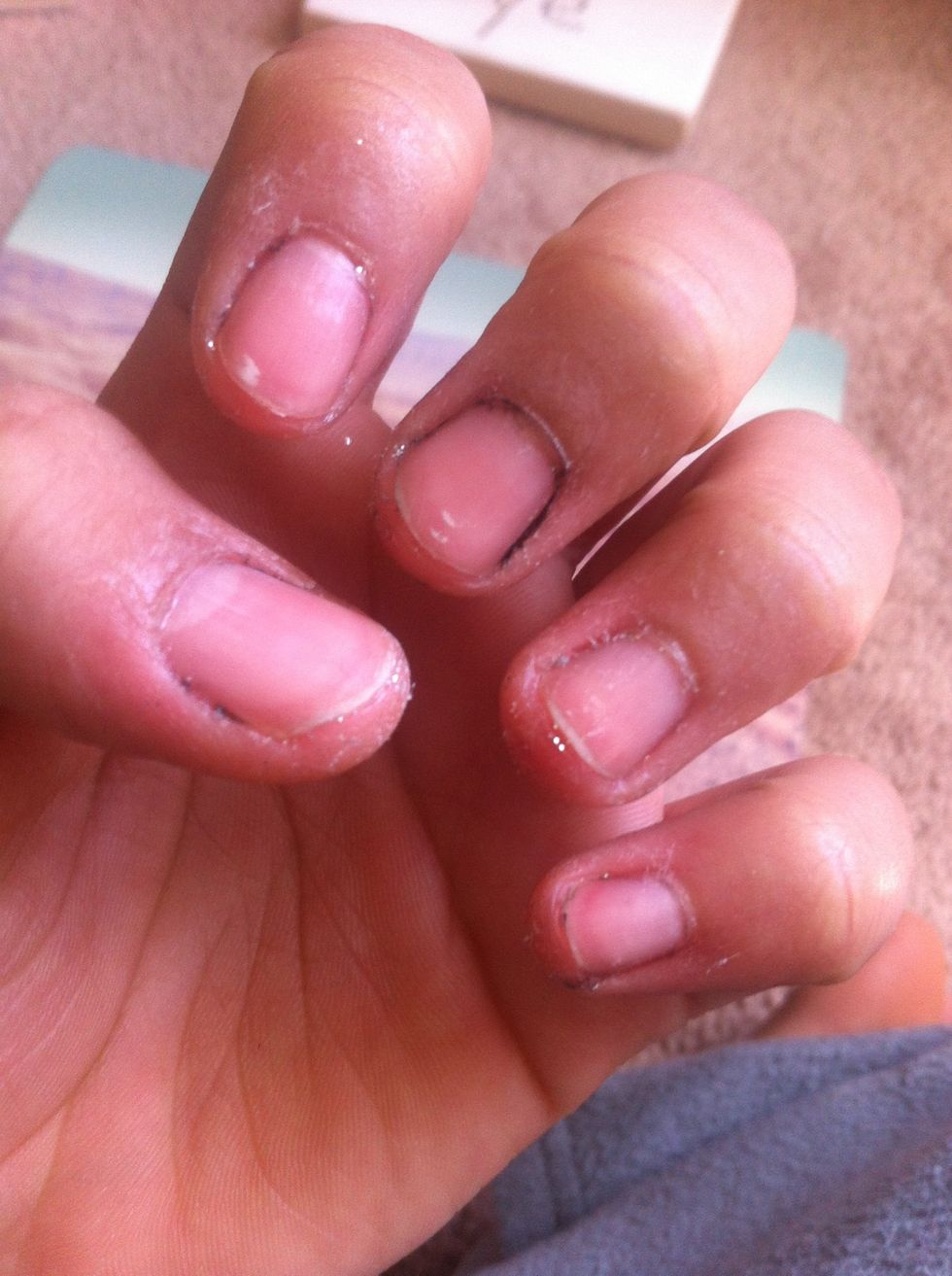 File.
Rose oil. Same thing as before rub gently on to cuticles.
There you go.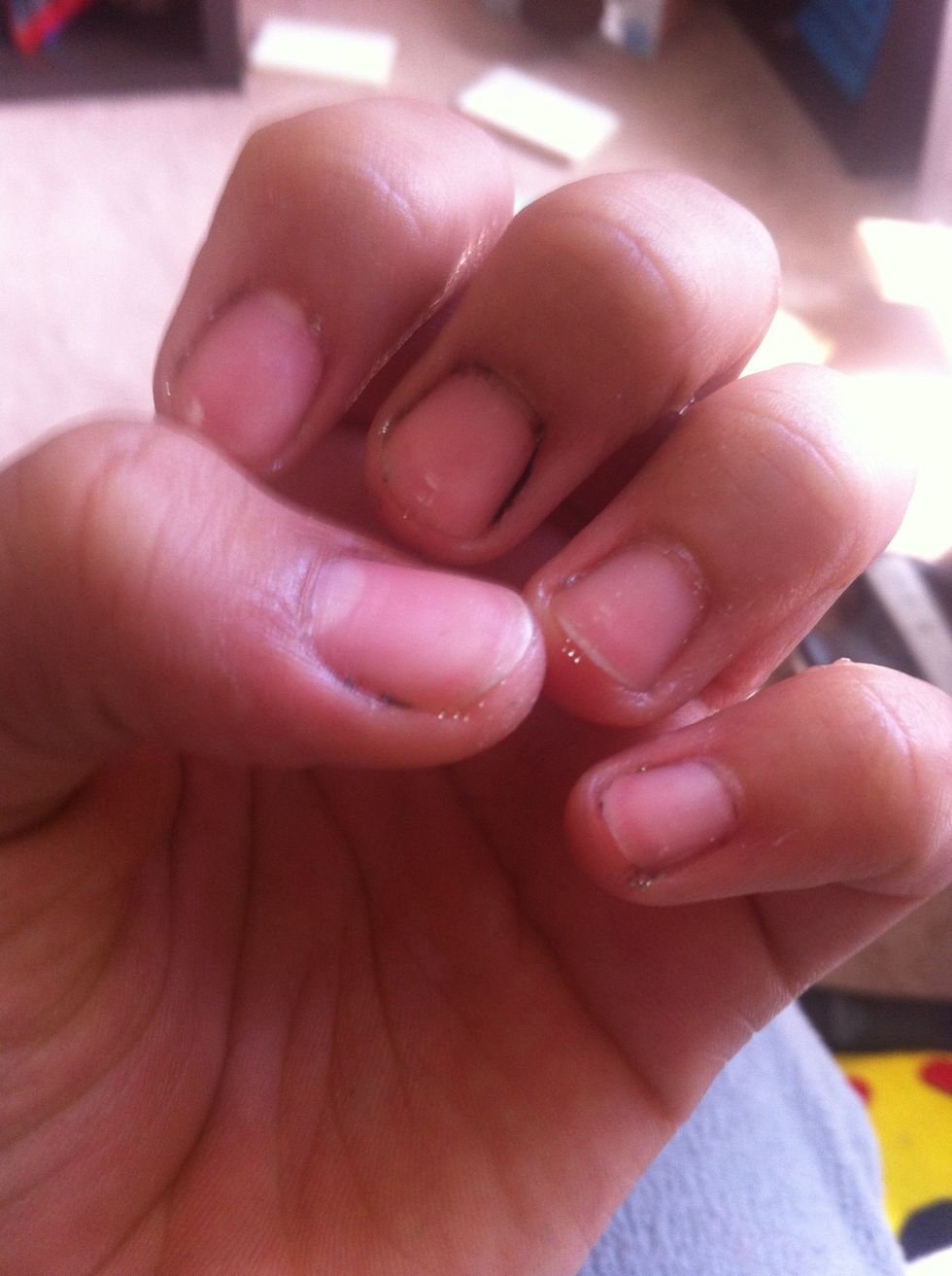 Black nail polish
Rose oil
Sliver glitter nail polish
Q tip
Clear nail polish