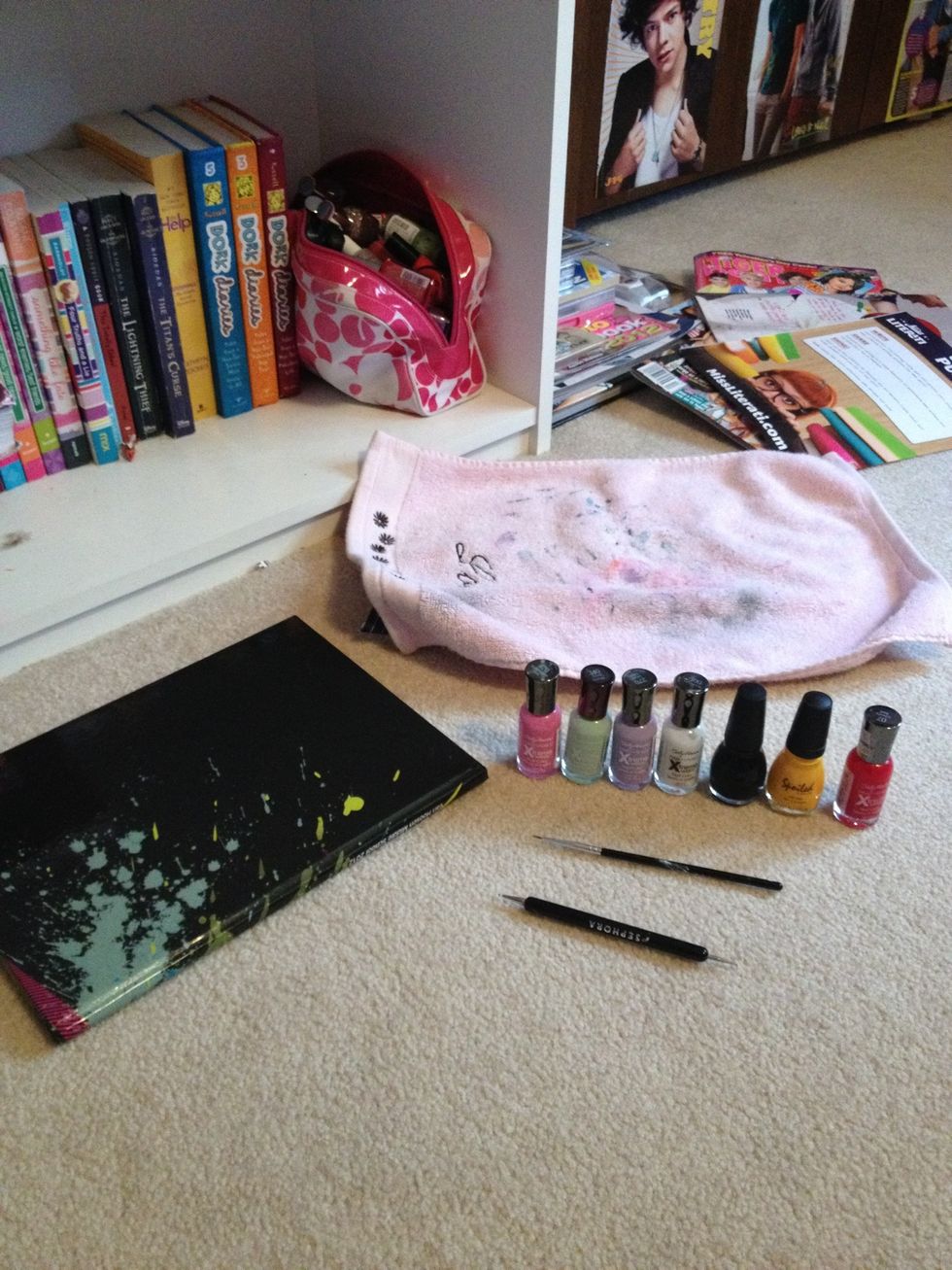 Gather your supplies! (Sorry, nail polish remover and dark green nail polish aren't in the picture)
Sorry about the mess, I'm a major directioner and the magazines (or what's left of them) are just leftover from when I was cutting out pictures of One Direction......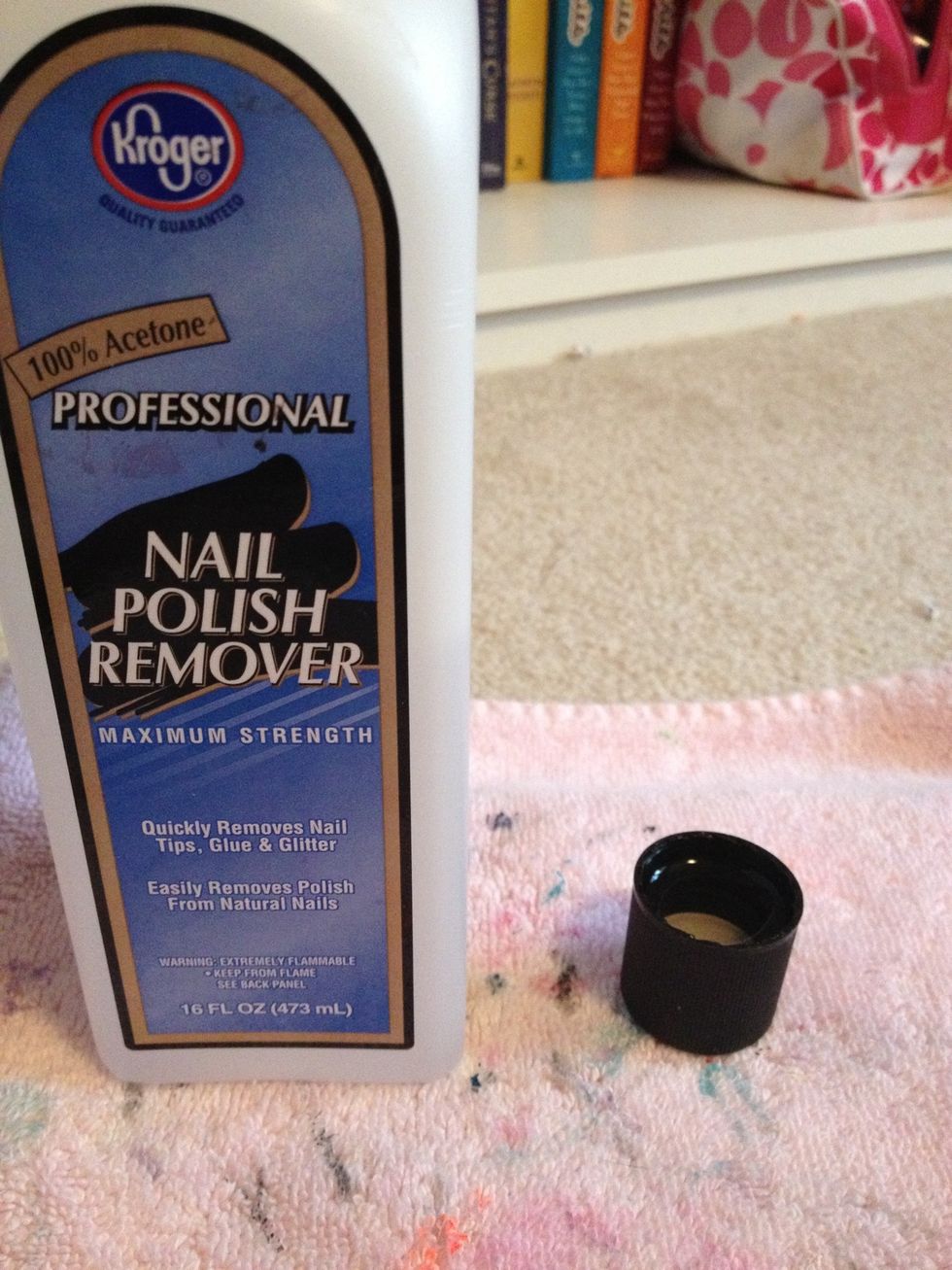 Pour some nail polish remover into the cap, you won't need it now, but you'll need it later!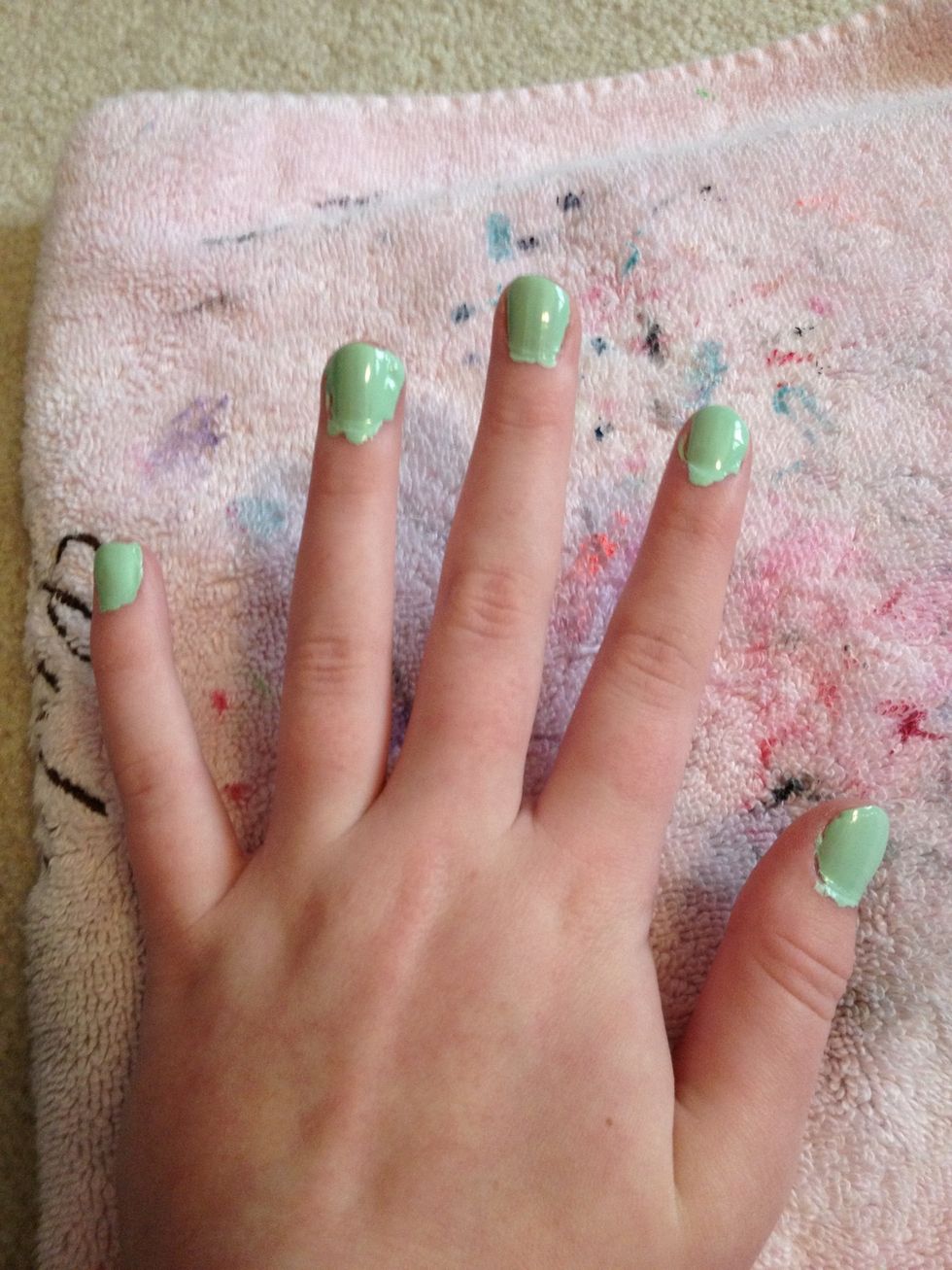 Paint them green. I meant mine to be a little messy so I can show you what the nail polish remover is for.
Dip the thin brush in the cap of nail polish.
I can't take a picture of this step because it requires two hands, but what you do is go around your nails with the thin brush and get off the excess nail polish.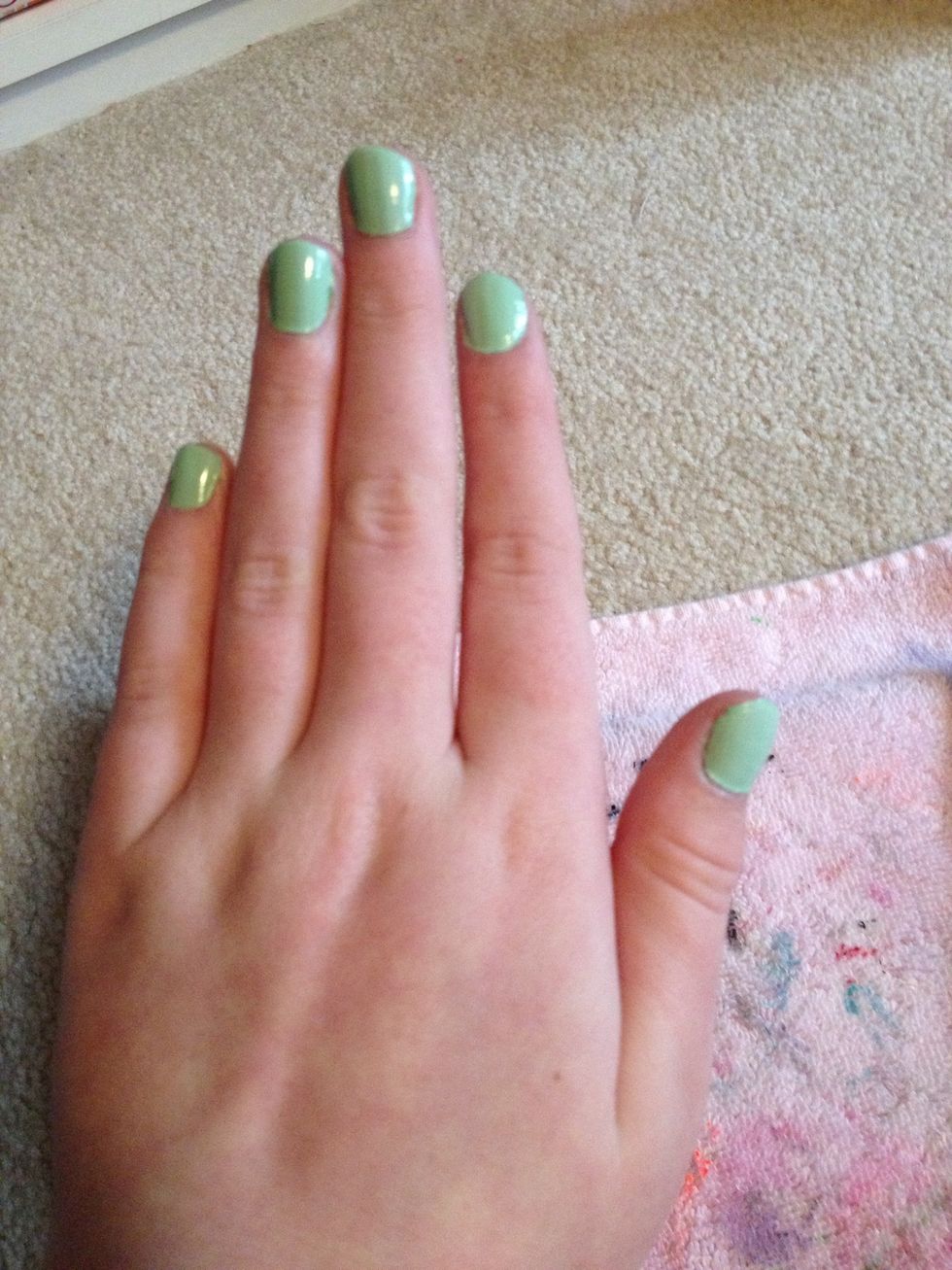 This is what it would look like when it's done, no more mess!
Do the same to your left hand....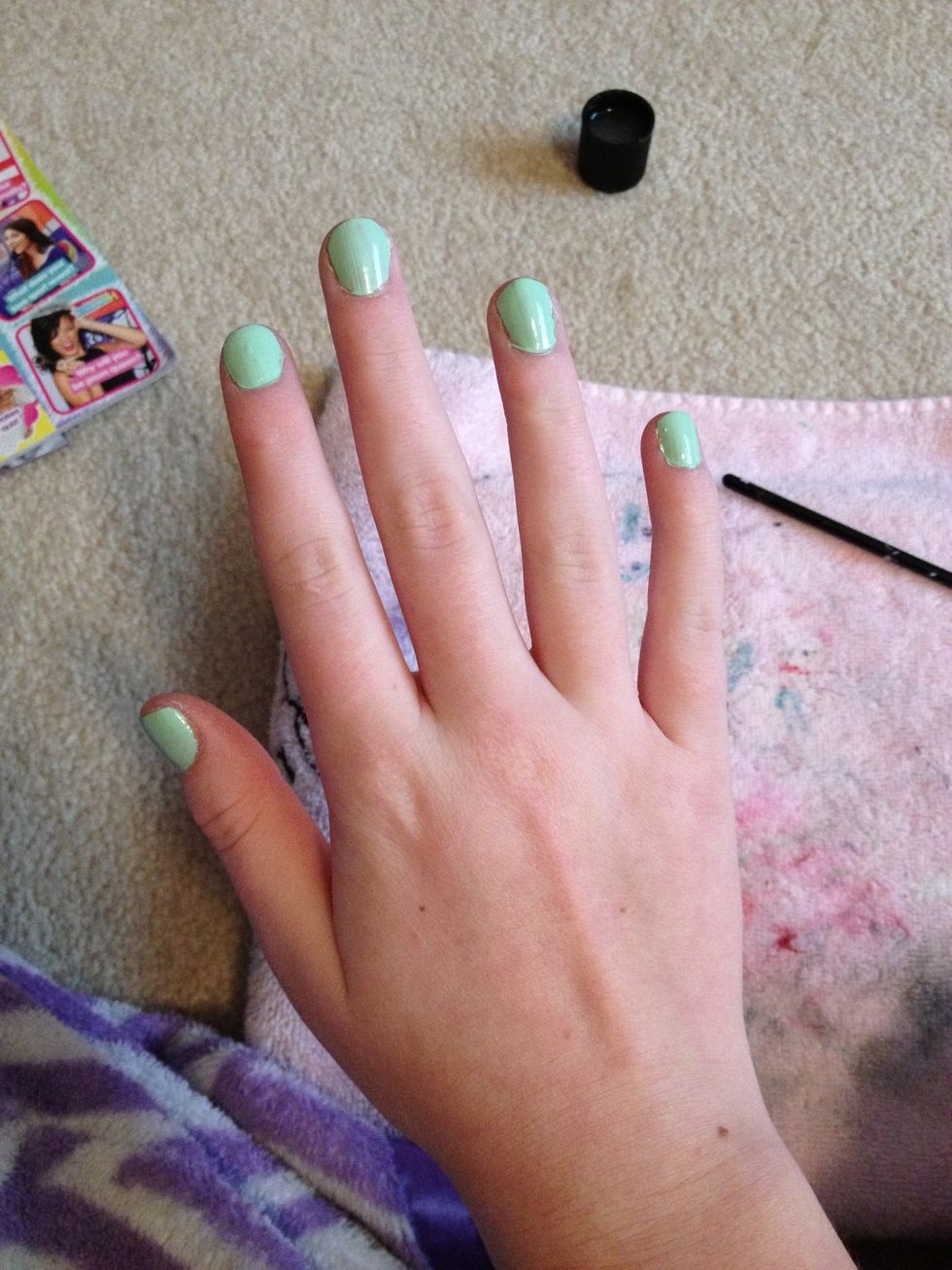 Ta da! Now the left hand is done!
Make a cracked egg on your right ring finger.
Make a baby ducks head popping out of the egg.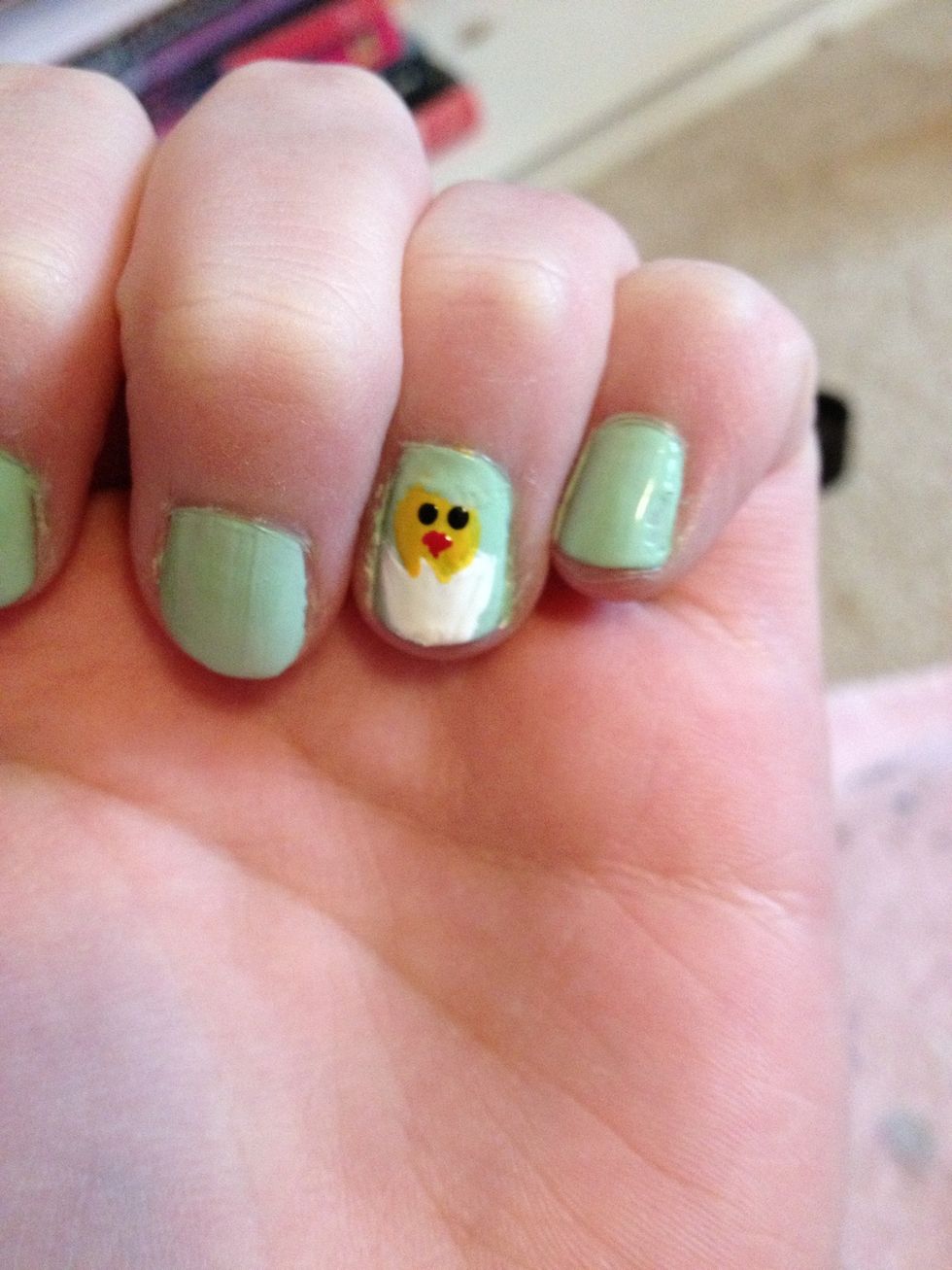 With the dotter, dot two eyes, and with the thin brush, make a beak.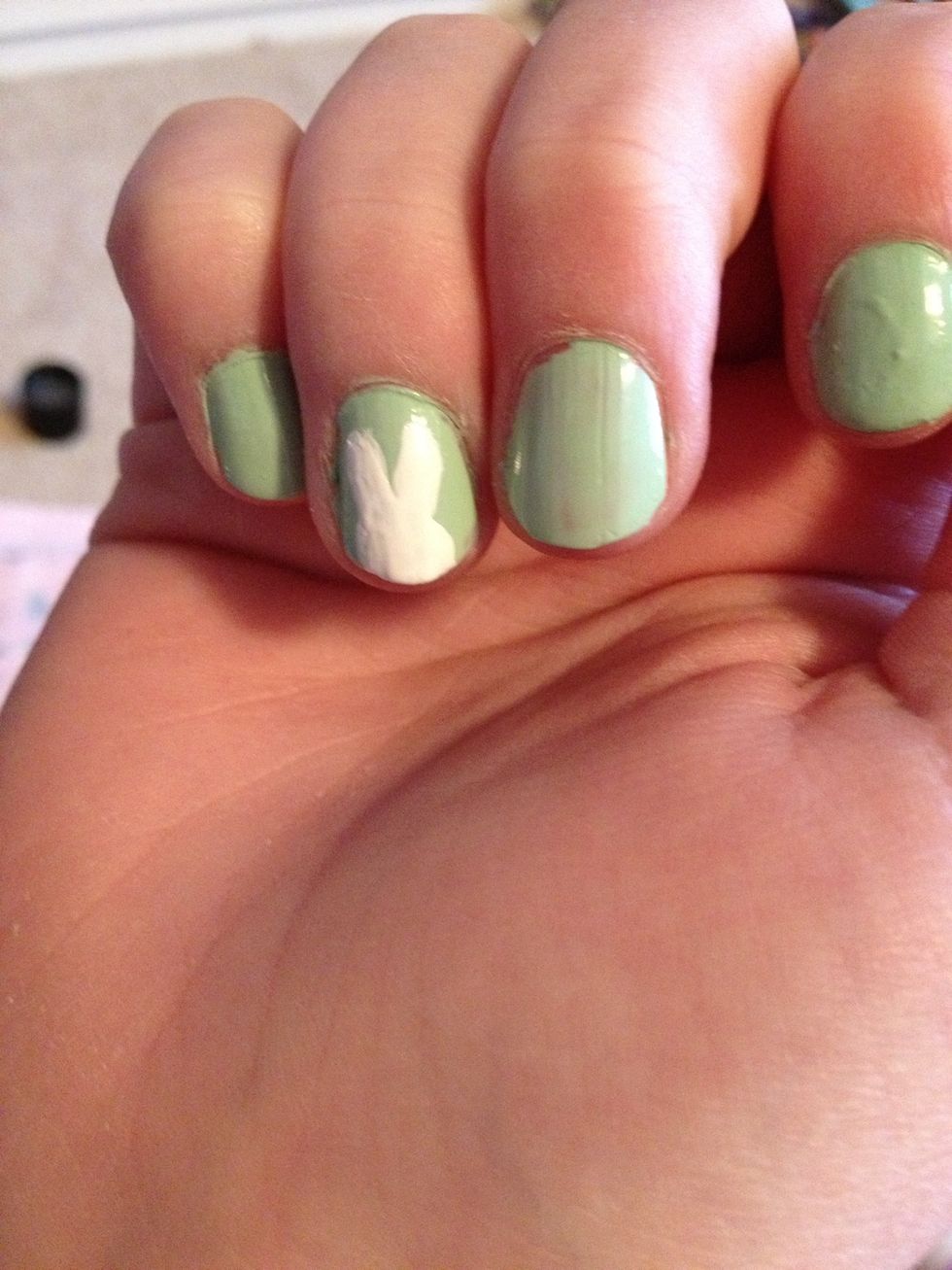 Make a bunny on your left ring finger.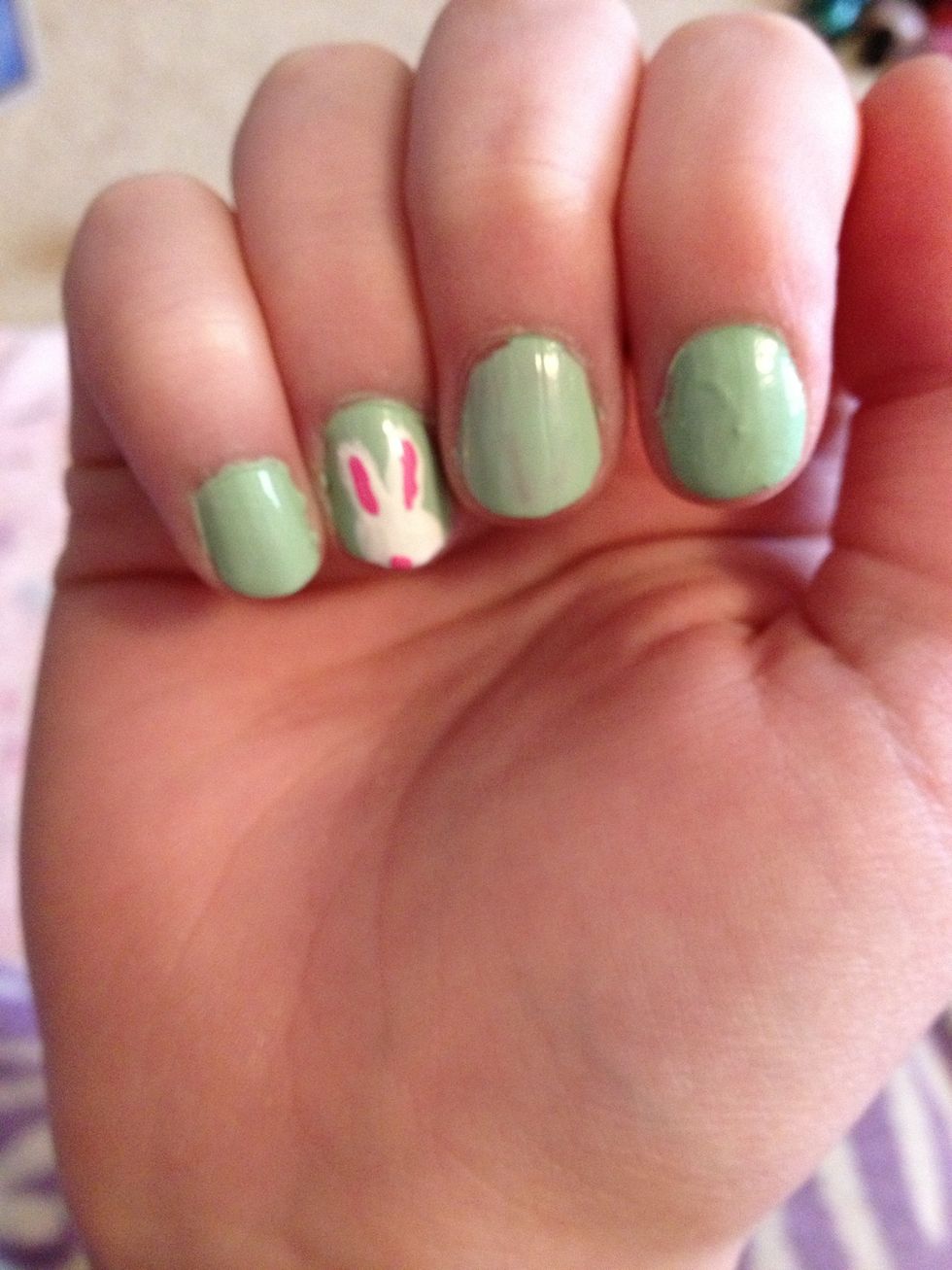 Paint pink lines inside the ears with the thin brush and dot a nose with the dotter.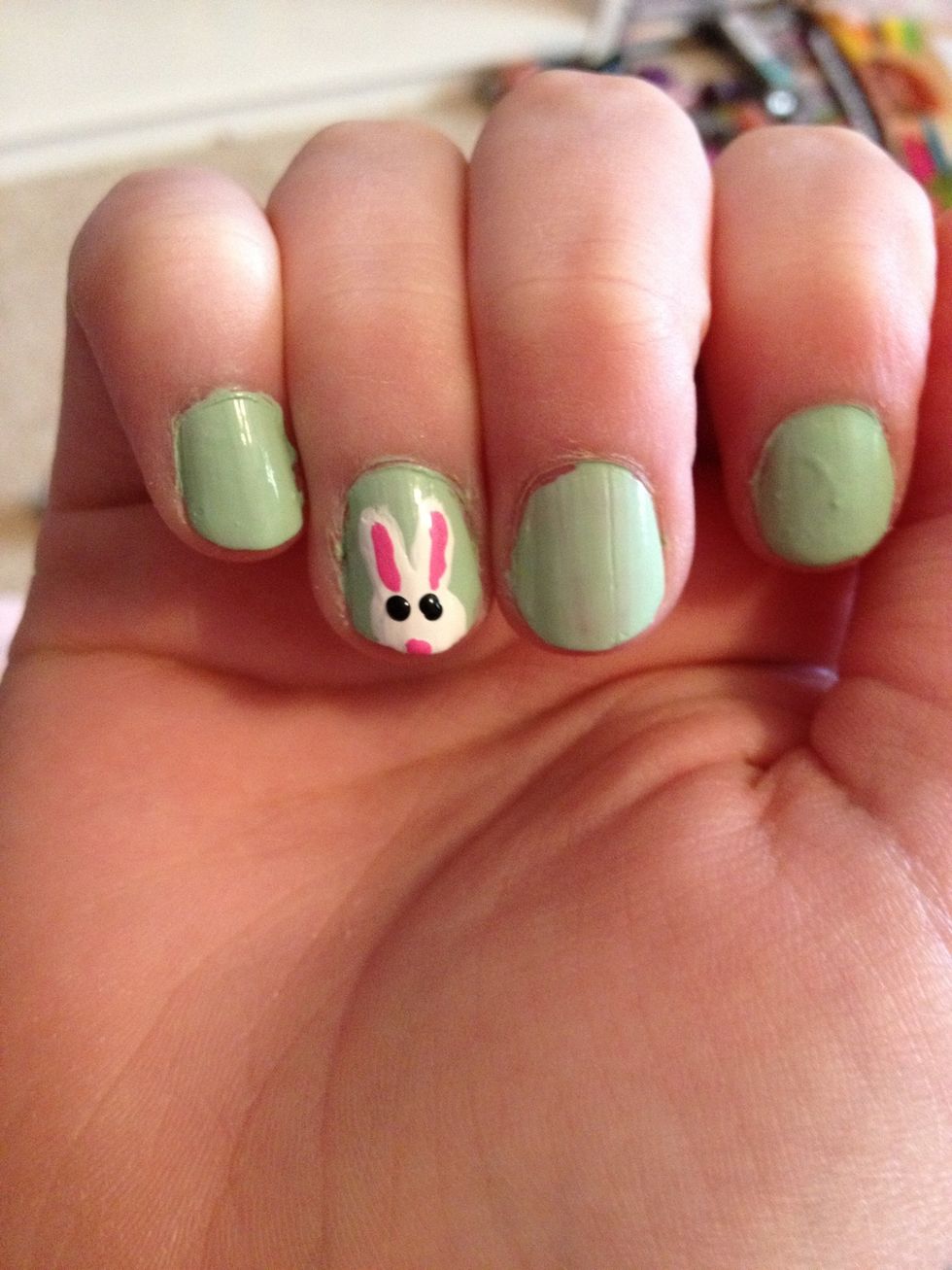 Dot two black eyes with the dotter.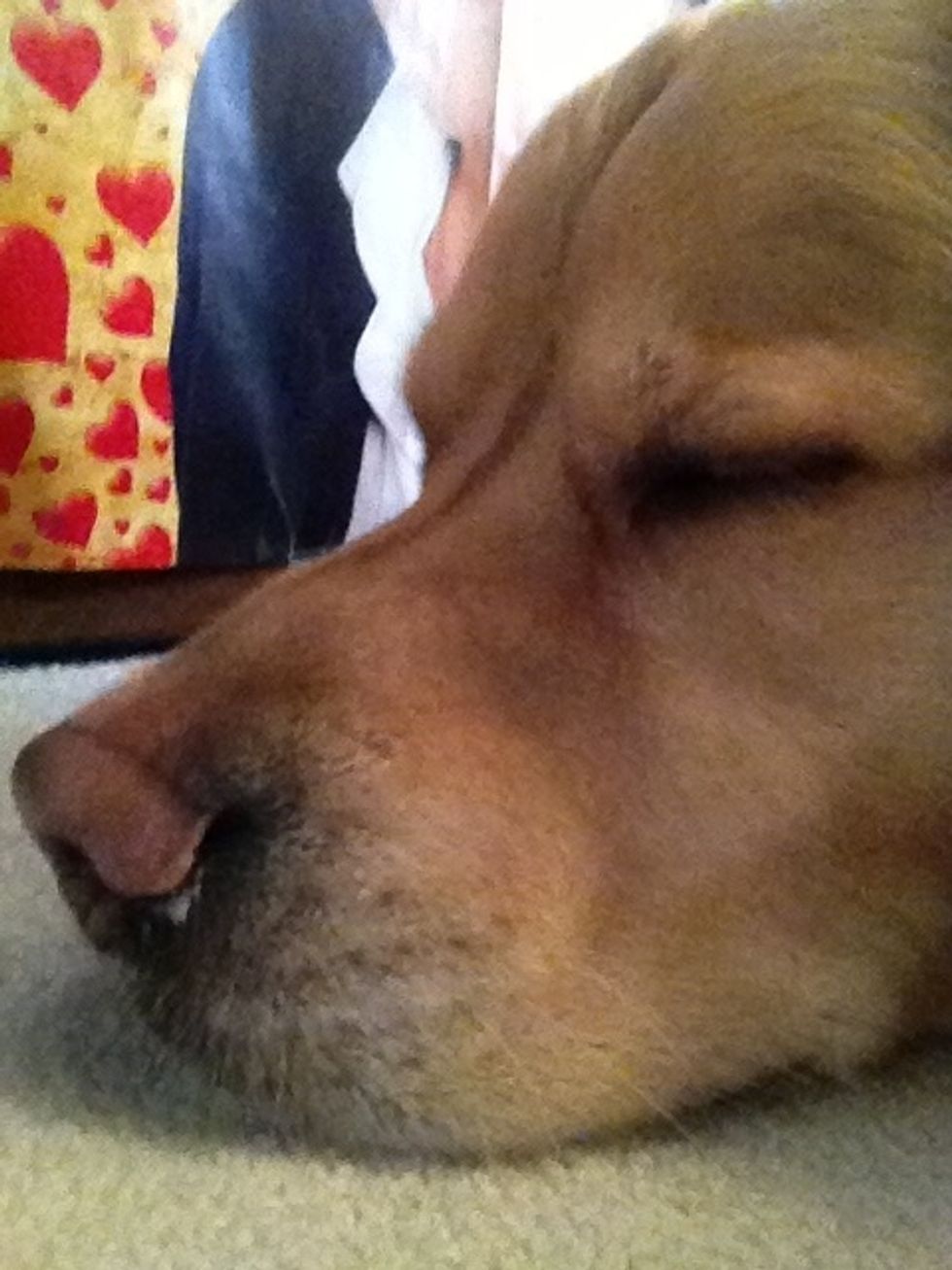 Hurley decided to join me! 🐶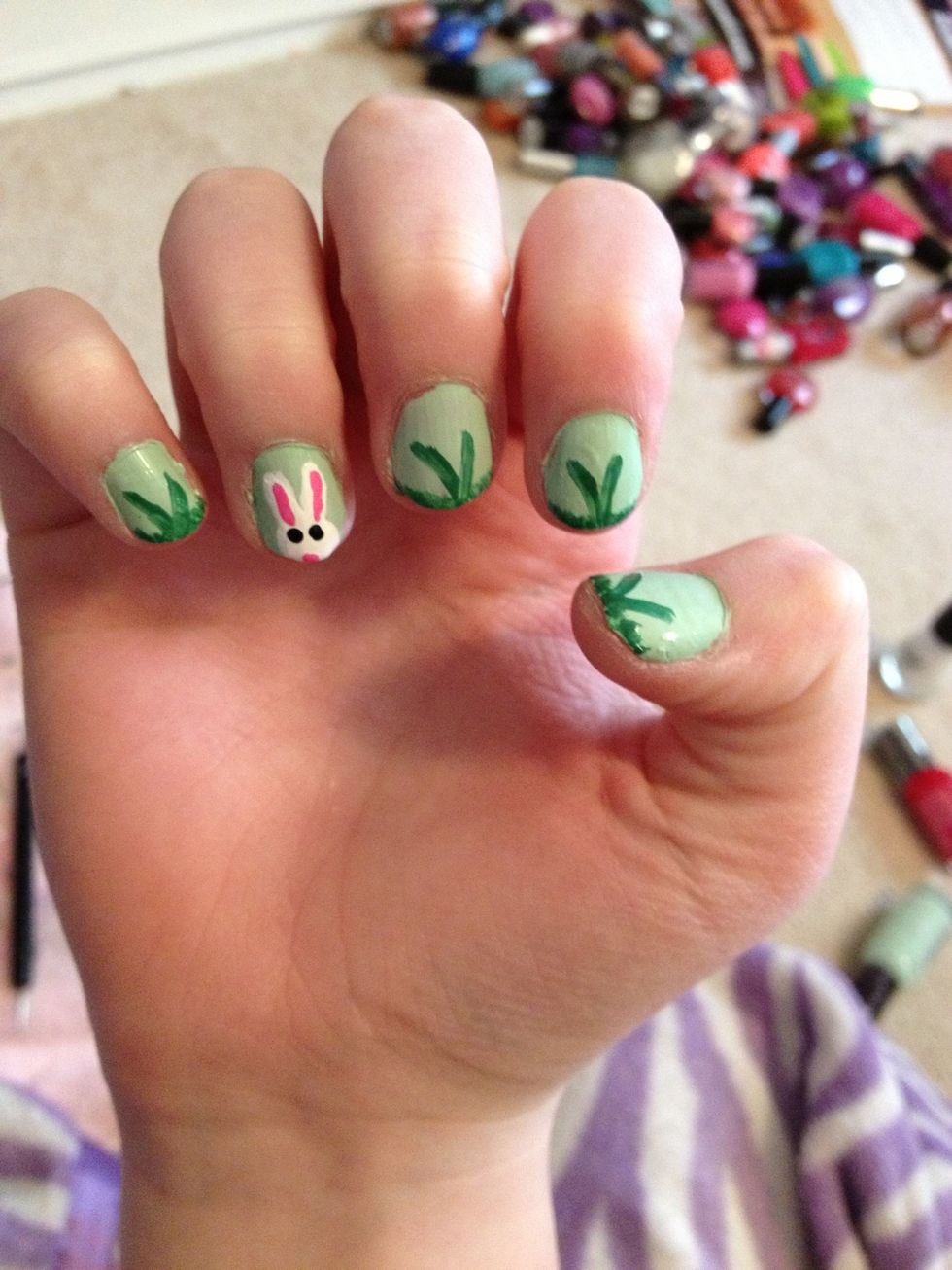 Paint stems and grass on every finger except for your ring finger, this includes your right hand.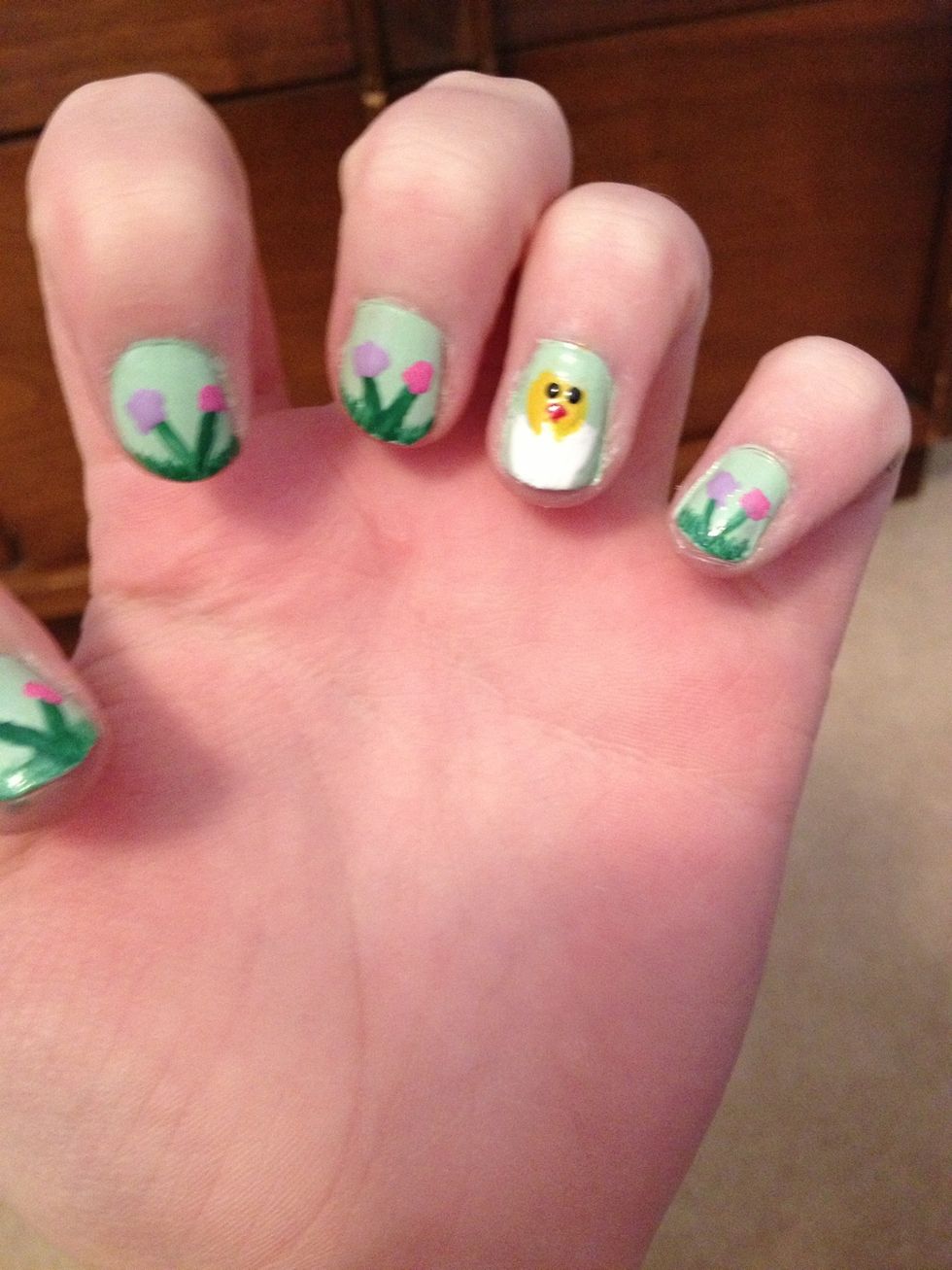 Paint flowers on the stems.
And your done! If you liked this guide, be sure to check out all of my other guides!
A hard surface
Washcloth or small towel
Light pink nail polish
Light green nail polish
Light purple nail polish
Black nail polish
Red nail polish
White nail polish
Yellow nail polish
Dotting tool
Thin brush
Nail polish remover
Dark green nail polish