How to paint converse nails
This nail tutorial is probably one of my hardest designs. It takes patience, and plenty of time. Just take your time, and your design will come out amazing!
7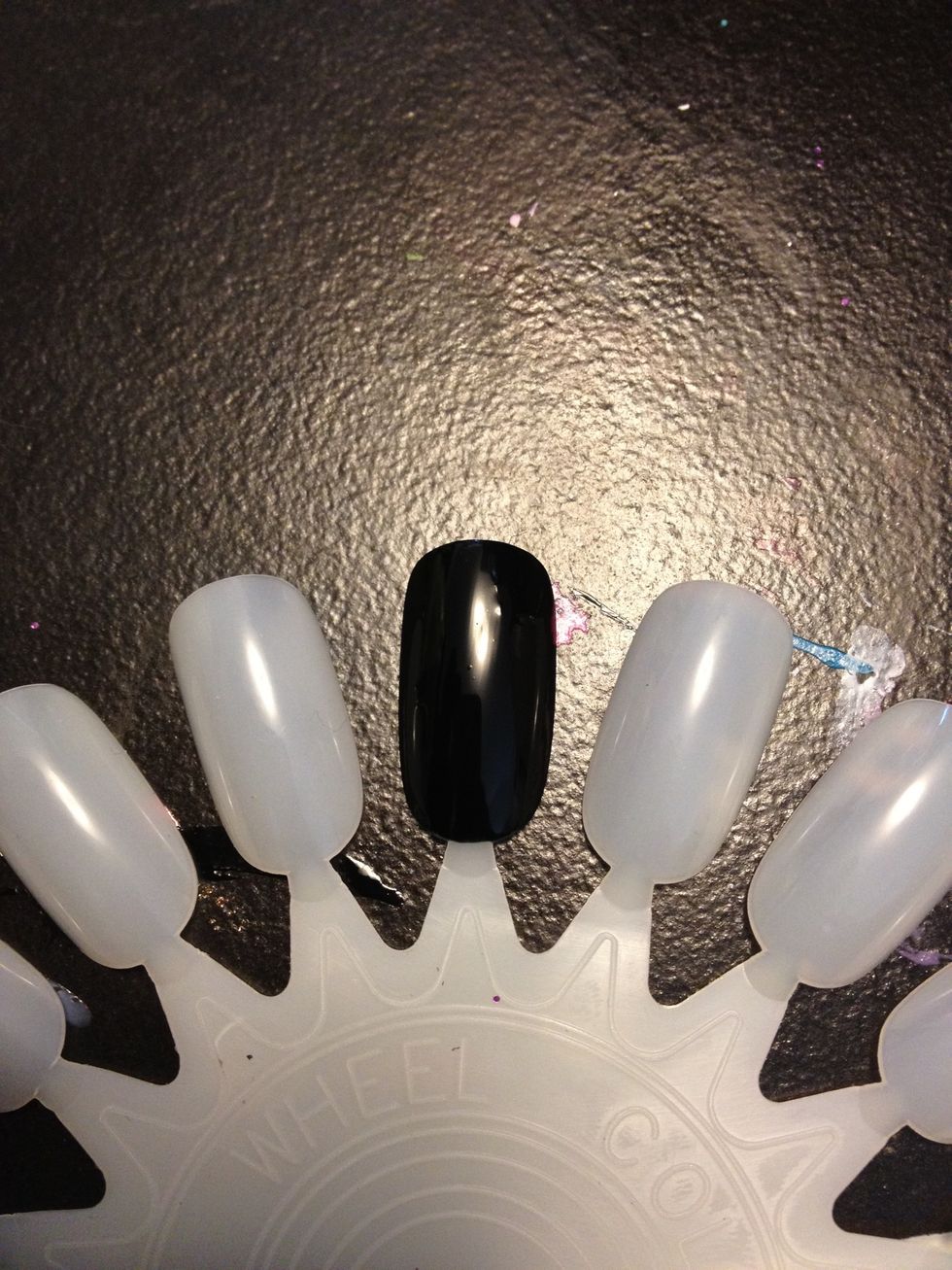 Paint your nail a solid black. This will be the color of your converse, so if you prefer another color, paint your nail that color for this first step.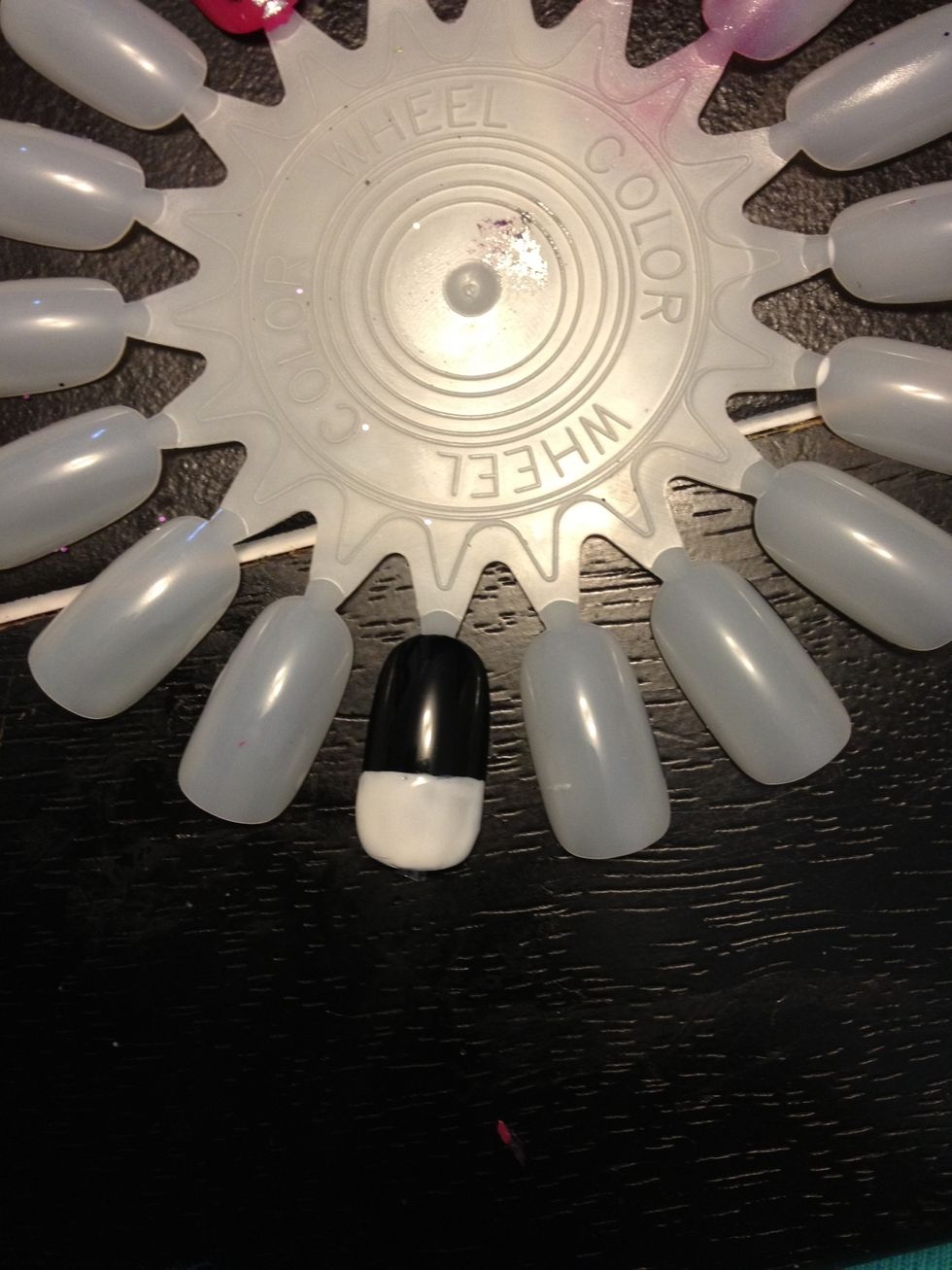 Once Your base coat is dry, paint a white tip on your nail. You may need to use 2 coats. Once finished take a Striper and Make a straight line to fix any mistakes above your tip.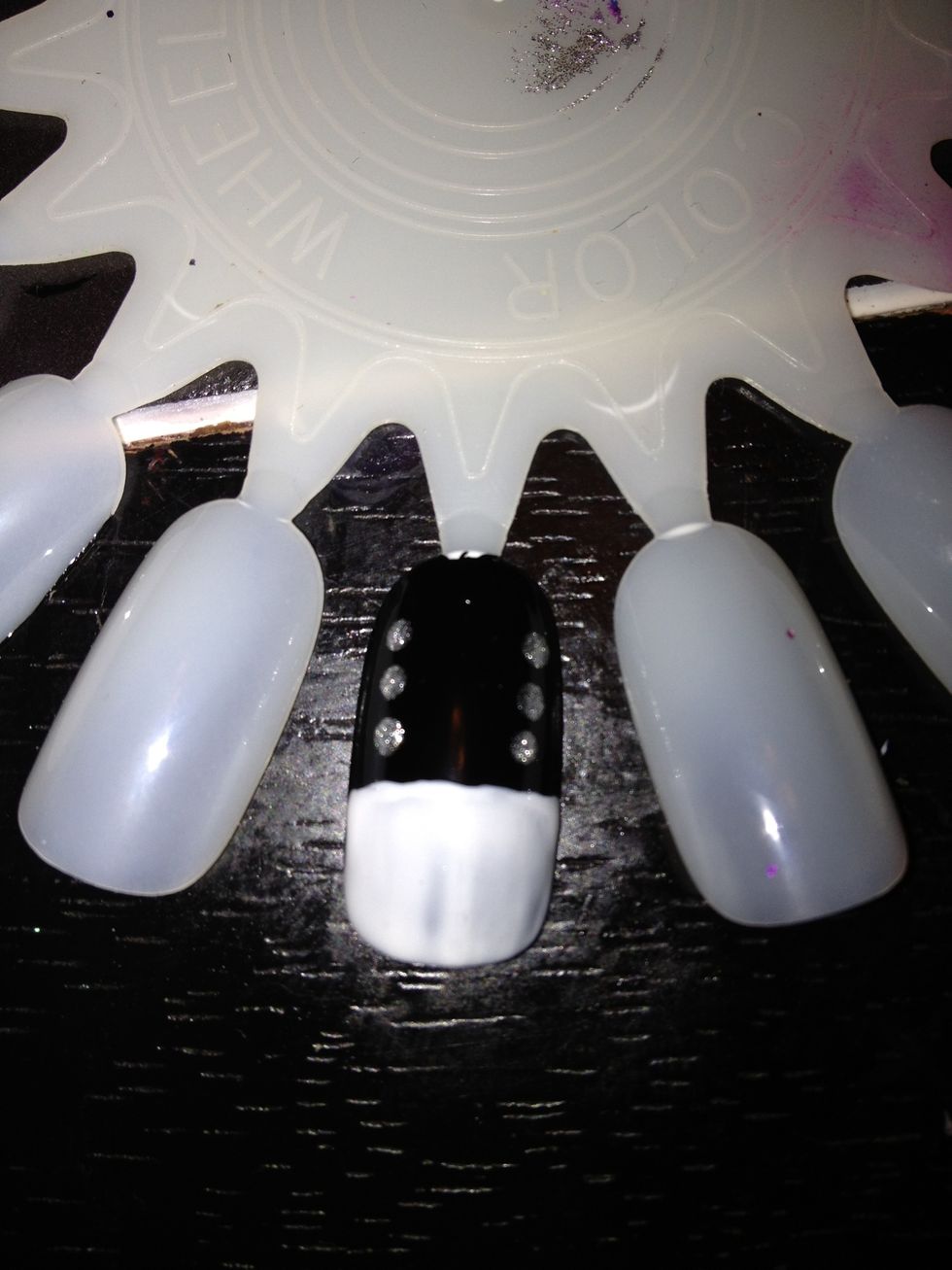 Add 3 silver dots as shown above. You can use a dotting tool, or a toothpick. Either way you should get this outcome.
Now start with the laces. Draw a white lace connecting the two silver dots.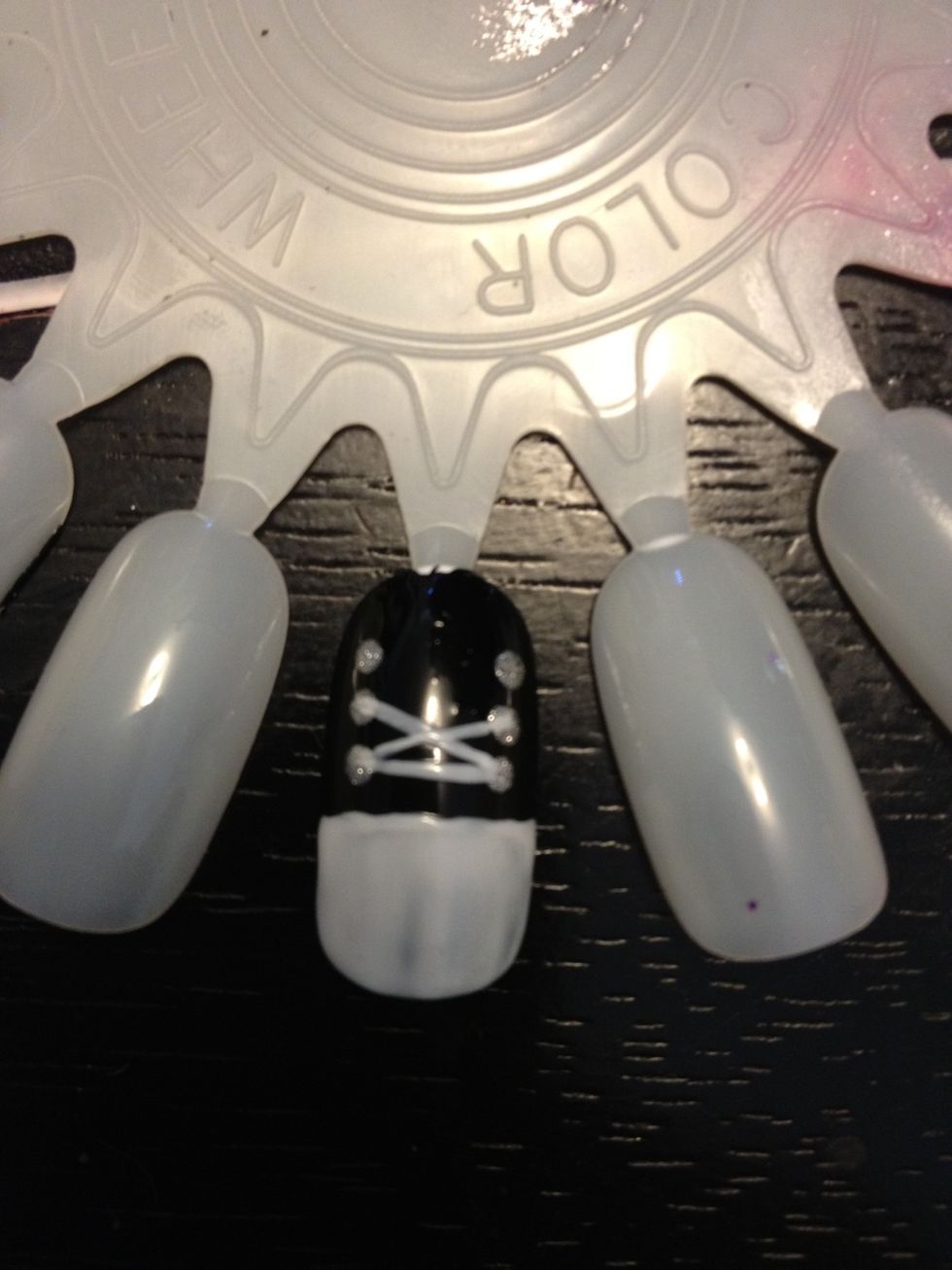 Now create an "X" above that line by connecting the next row of silver dots.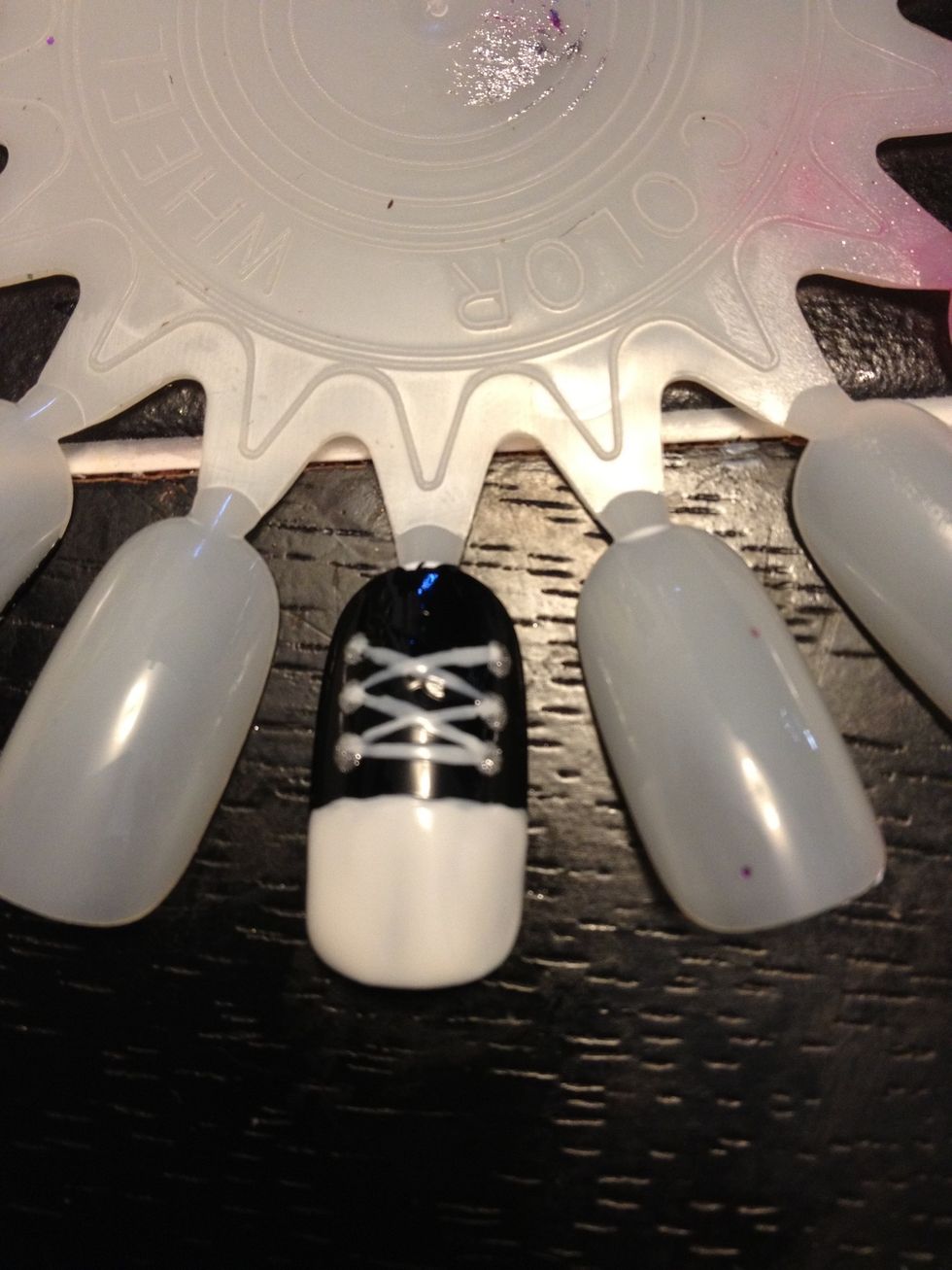 Now do it again placing another "X" on the top row. Then connect the two top silver dots with a white line. Your laces are now complete, they may look grey, but once they dry go over them again :)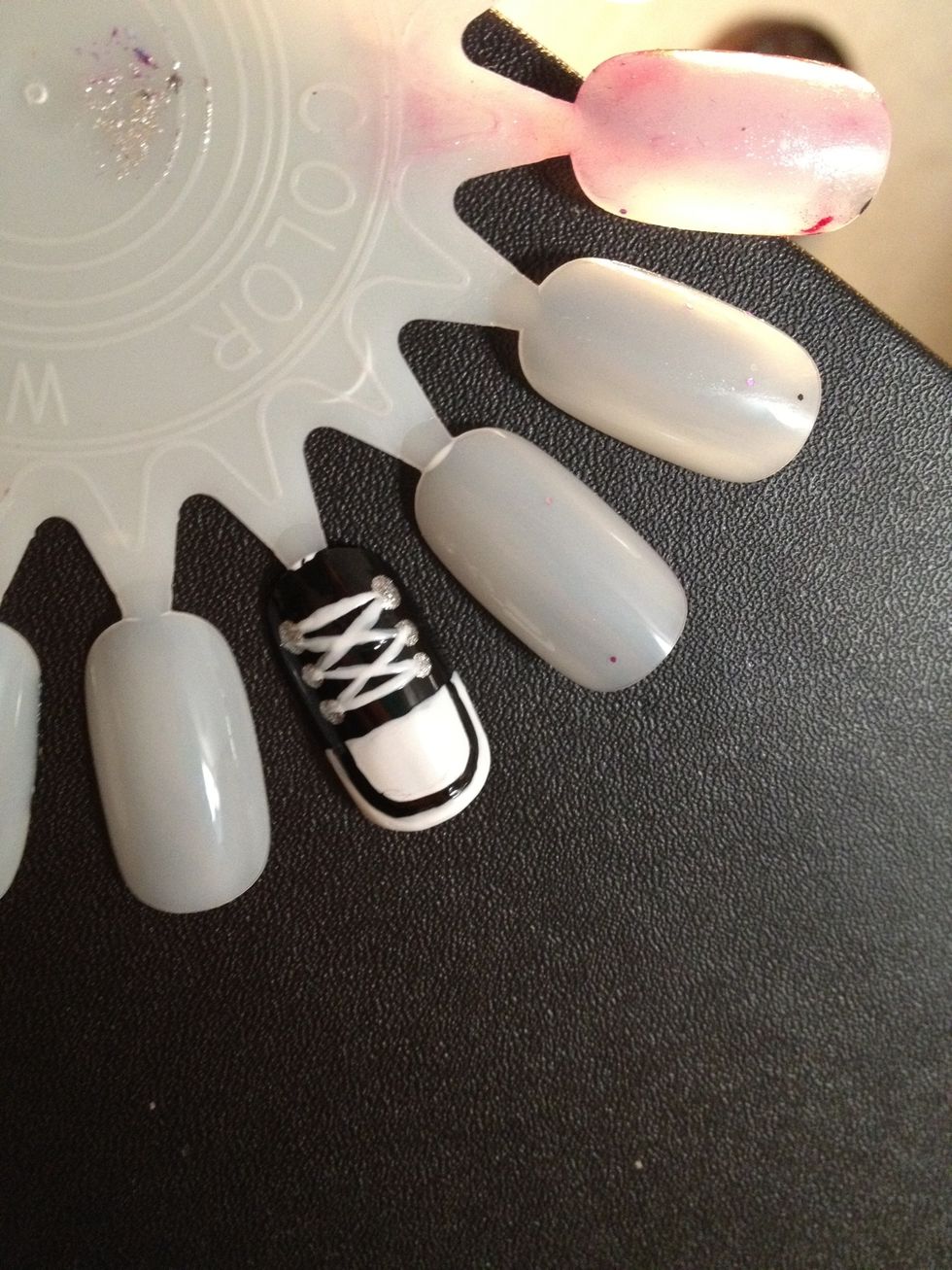 If you haven't noticed I went over my laces again, so they appear white instead of grey. Take a Striper with black polish and make an oval from left to right.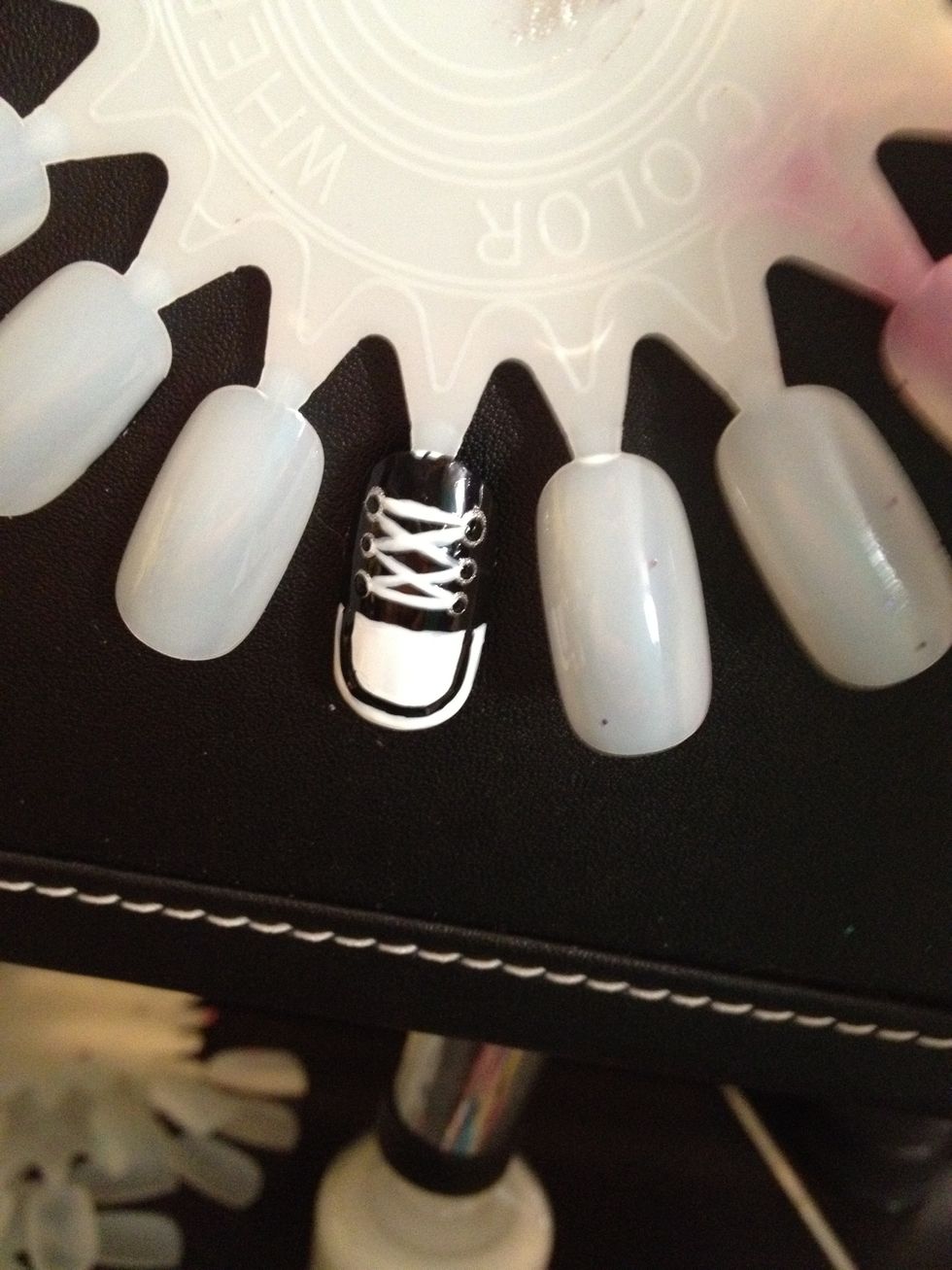 Take a toothpick or dotting tool, and make smaller black dots within the silver dots. Add a top coat to prolong the life of your design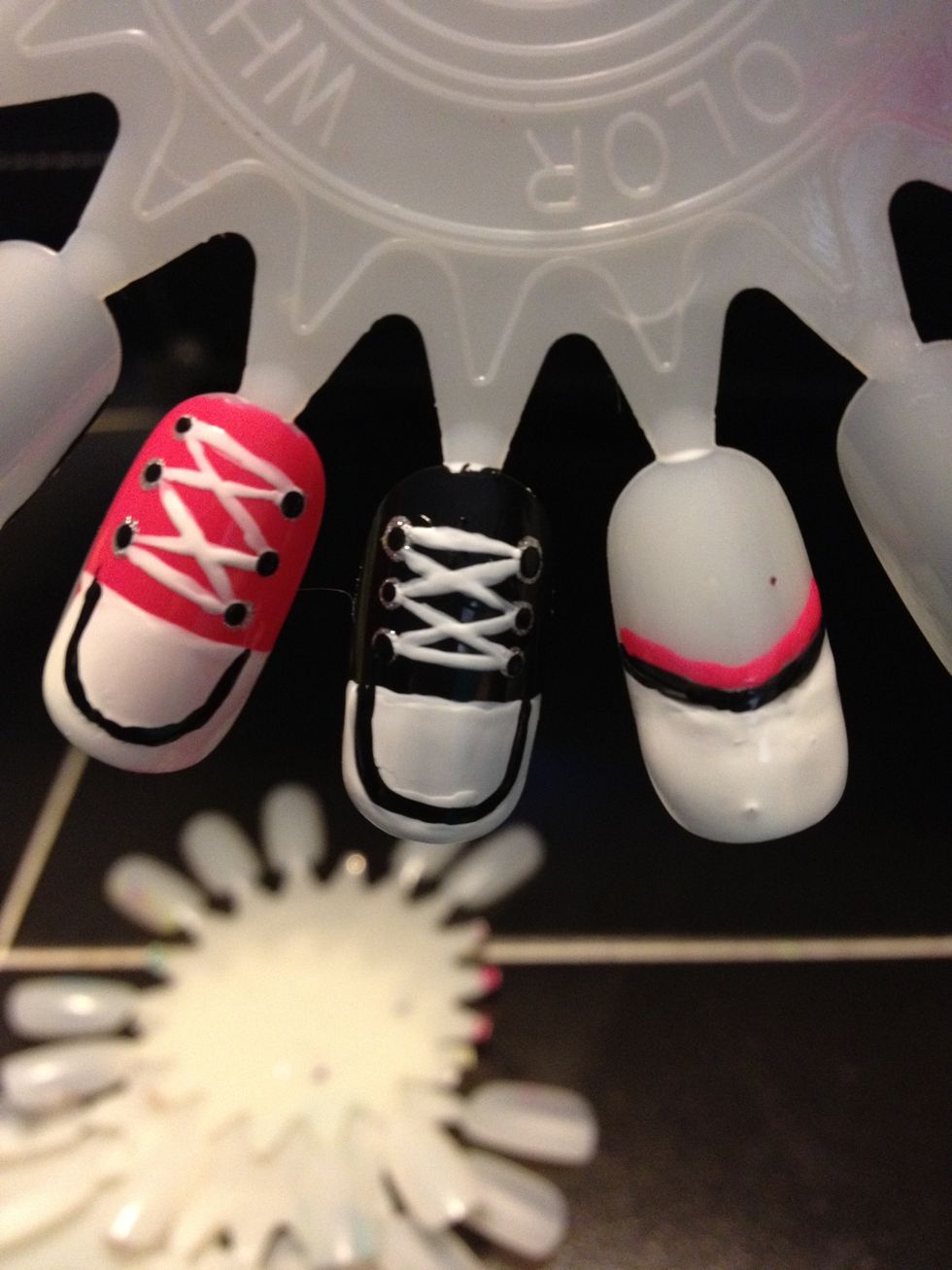 You add wear this design with different colored converse, or with tips :) I hope you have as much fun as I did with this design, good luck!
1.0 Black polish
1.0 White polish
1.0 Top coats over polish
1.0 Toothpick/dotting tool
1.0 Striper
Fabulocity By Jessica
Follow my Instagram @fabulocitynails\n\nPlease feel free to request designs and ask questions.