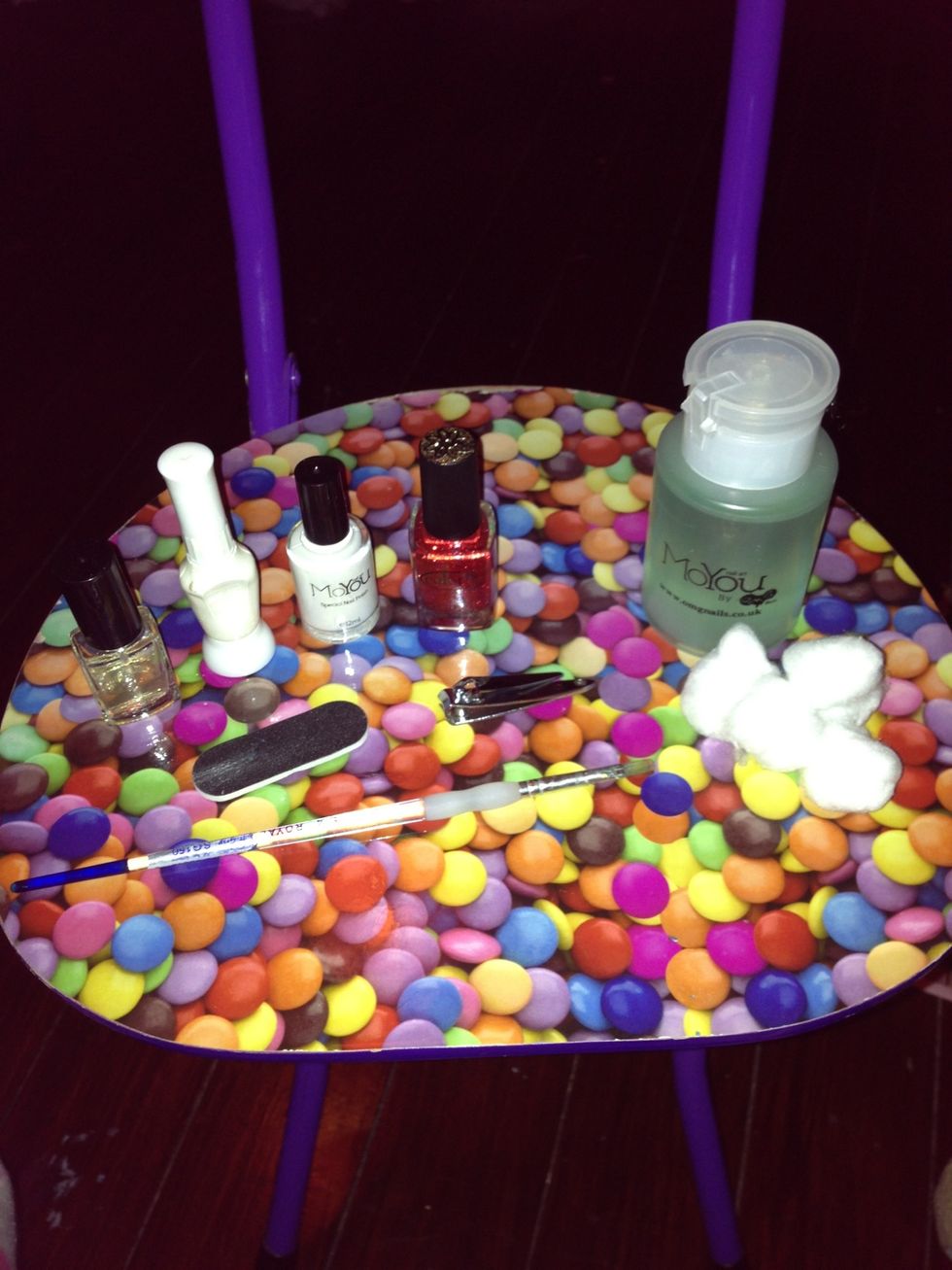 First get all your items together :)
Begin to prep your nails, by removing any previous nail varnish.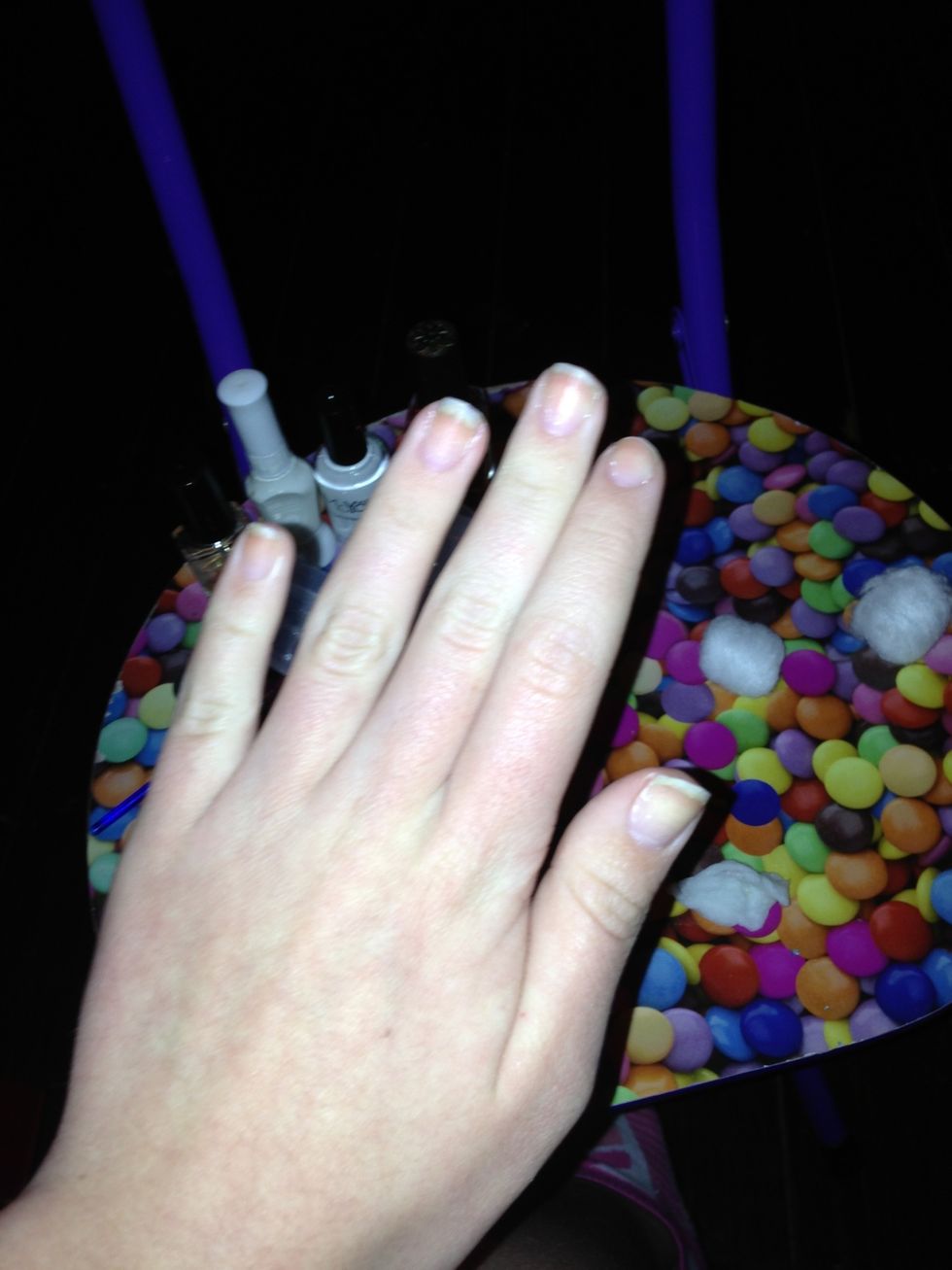 Ones this is done, do a clear coat.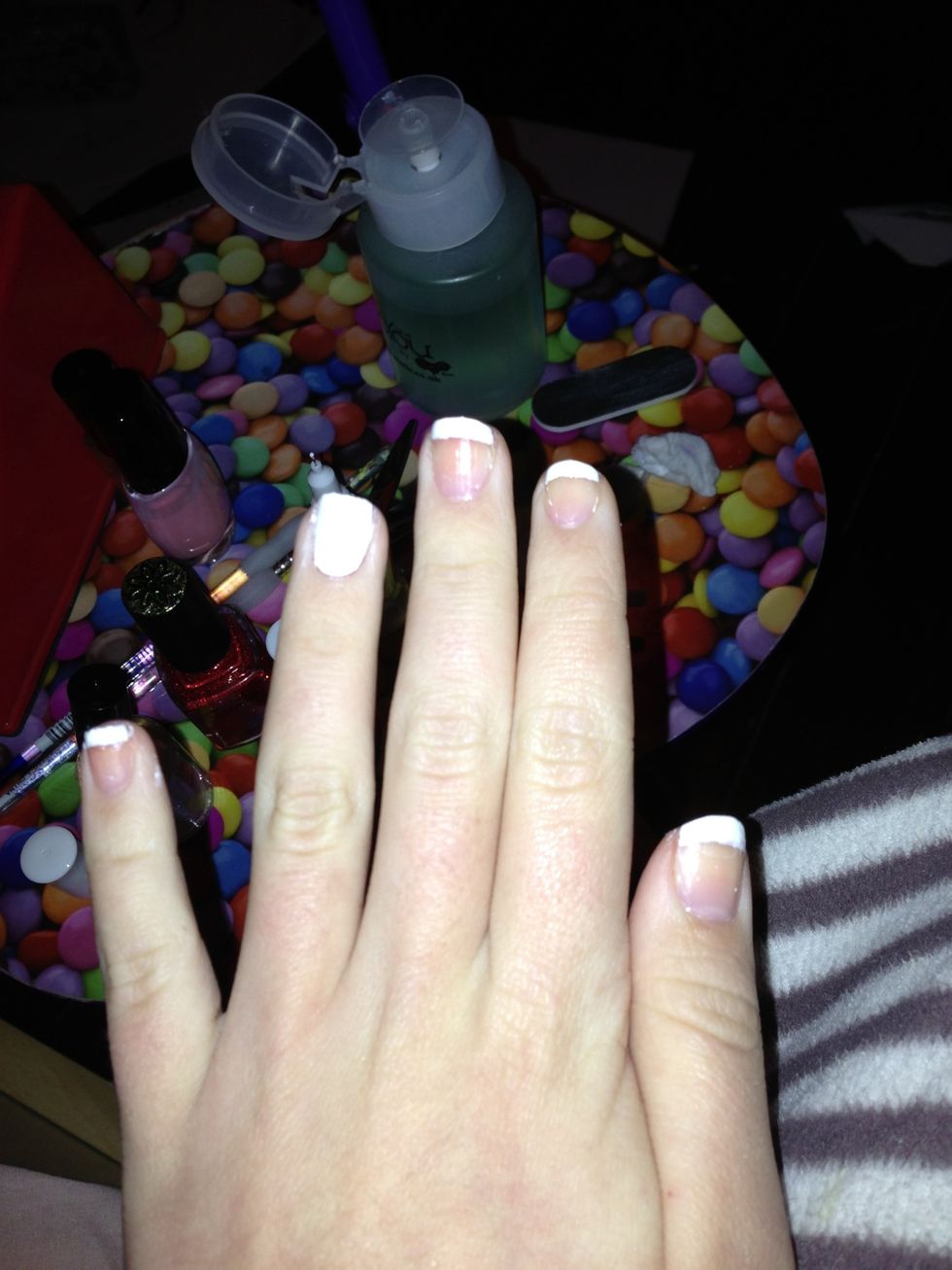 Do base coat.
Put the red glittery nail varnish on. You might need to do a few coats to get a nice solid colour !!
Add white strips on the red glittery finger to look like a candy cane :)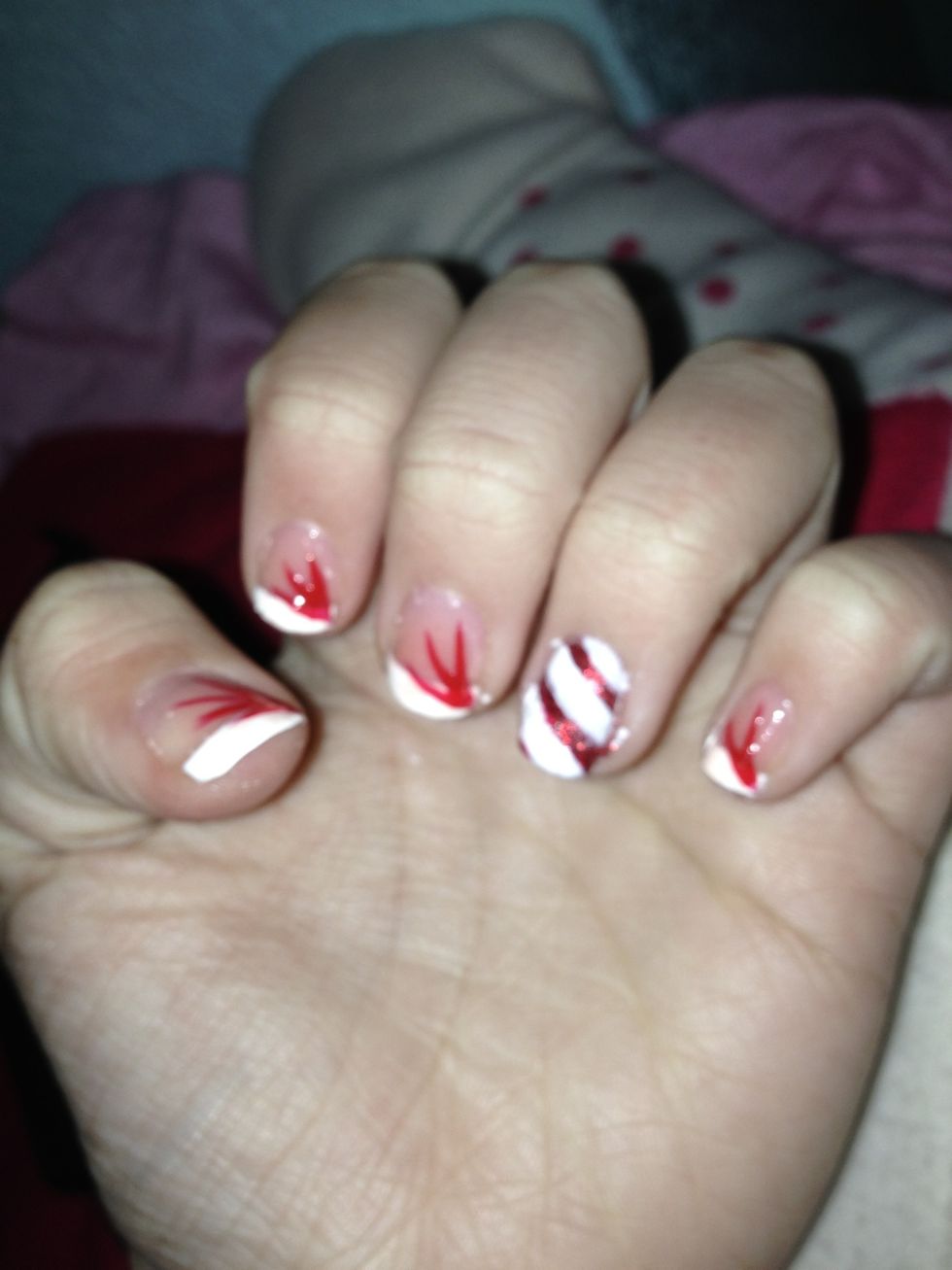 You can then add additional strips if you want, after this you just clean up around the edges of the nails if you make any mistakes :)
Hope you enjoy my candy cane manicure :D for the Christmas holiday :D x
Nail polish Remover
Cotton wall
White Nail varnish
Red Glittery nail varnish
Small paint brush
Clear nail varnish
Nails