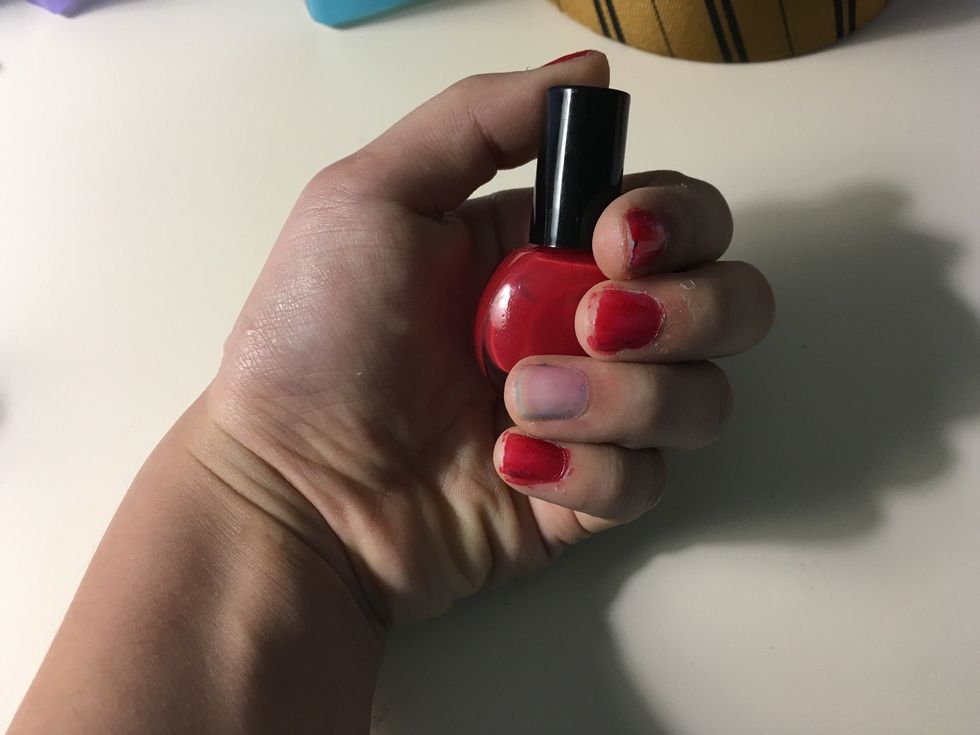 Paint all your fingers red besides your ring finger.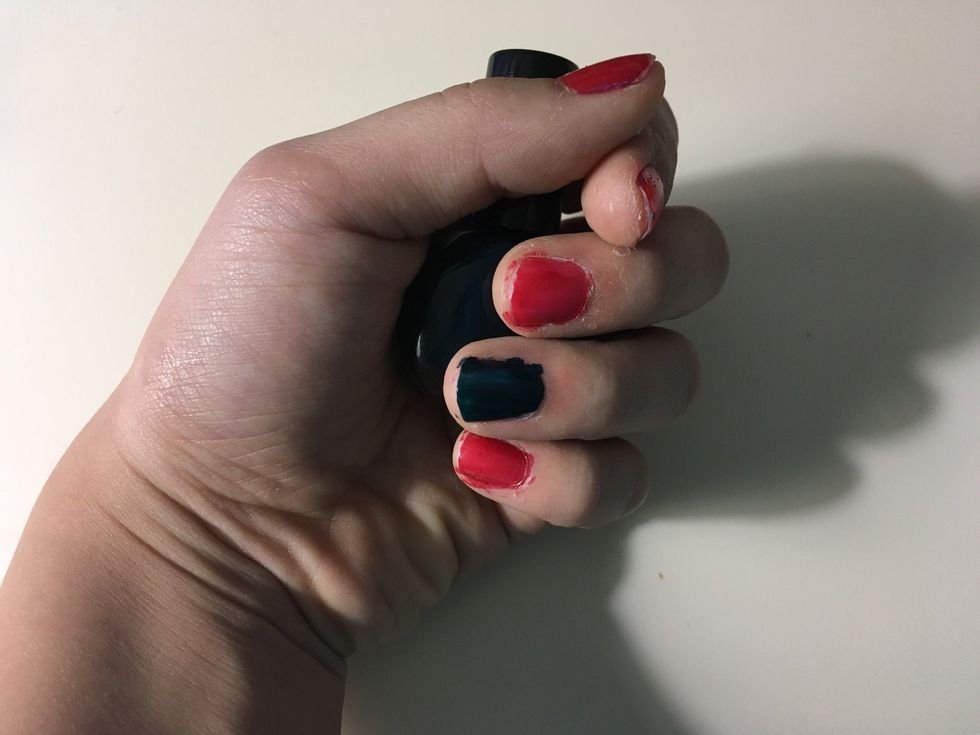 Paint your ring finger green.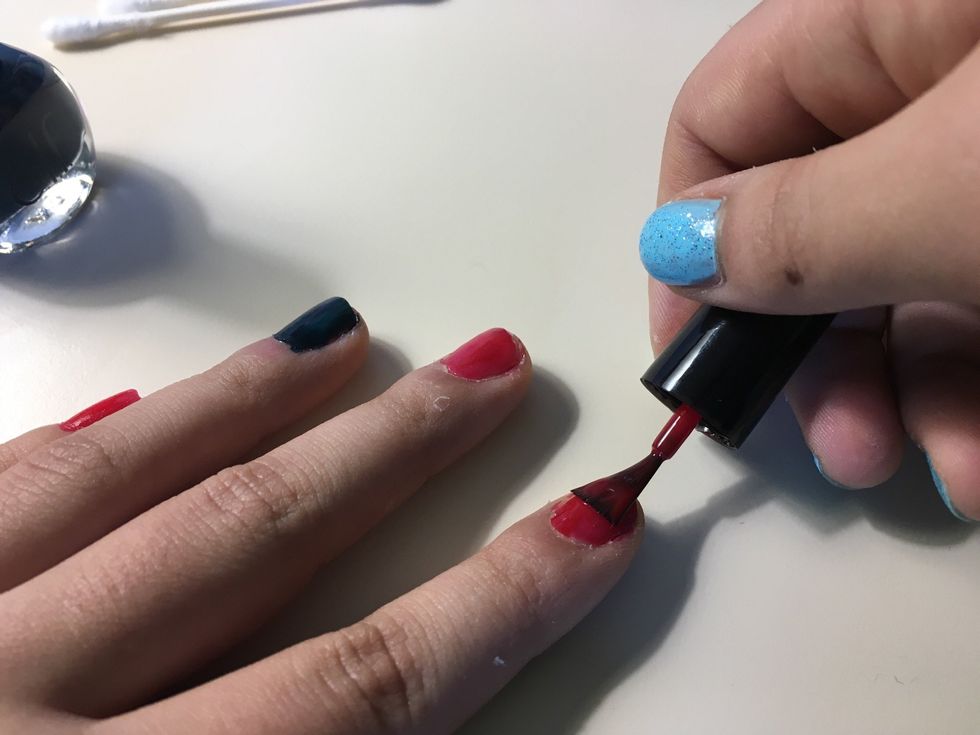 Put another layer on all your fingers. Since I have such a dark green, I only painted it once.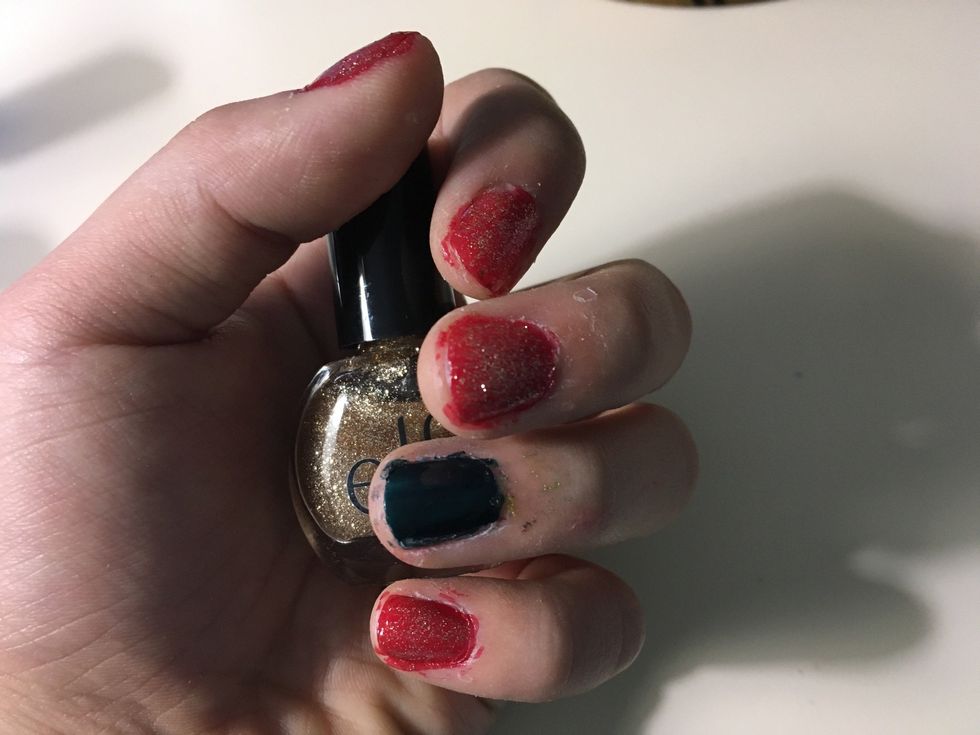 Put gold sparkles over the red nails
And silver over the silver nails
Use nail polish remover around the edges and you are done! Enjoy!
Red nail polish
Green nail polish
Sparkley gold nail polish
Sparkley silver nail polish
Nail polish remover
Cue sticks
Hannah Potter
Follow for a follow? Also: I've started a YouTube channel!! The link is the website down here