Here I am showing you lovely people how to create a Chevron nail design. Please comment, subscribe, and message me to request anything! Thanks!
11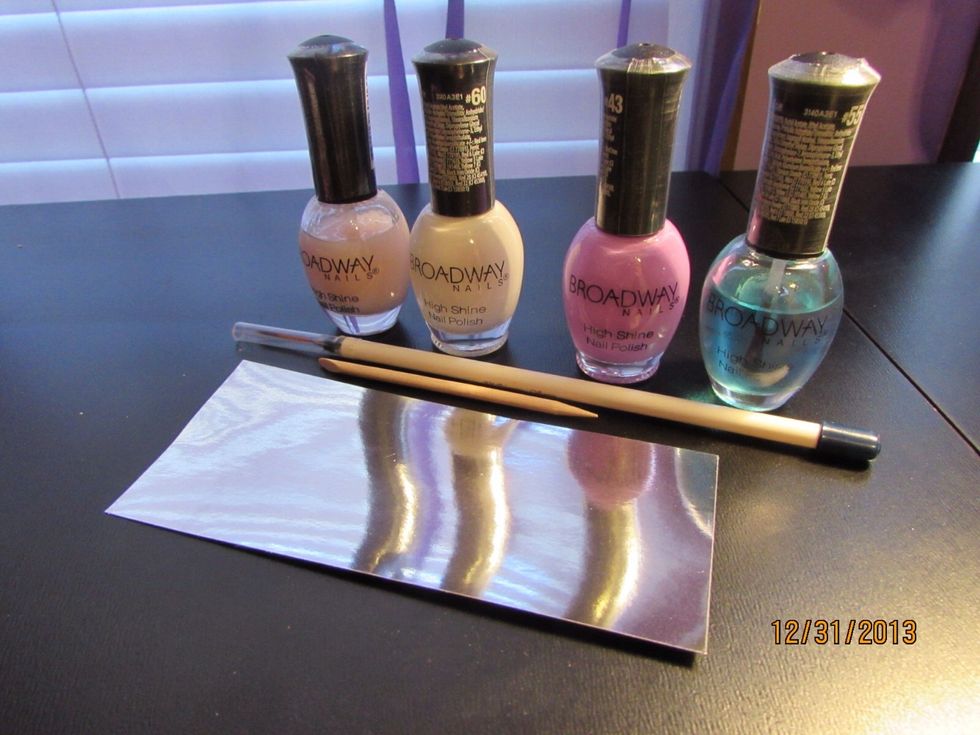 Here are the things I will be using. Base coat, top coat, base color, chevron color, striper, orange stick, and a little foil to blot on nail polish.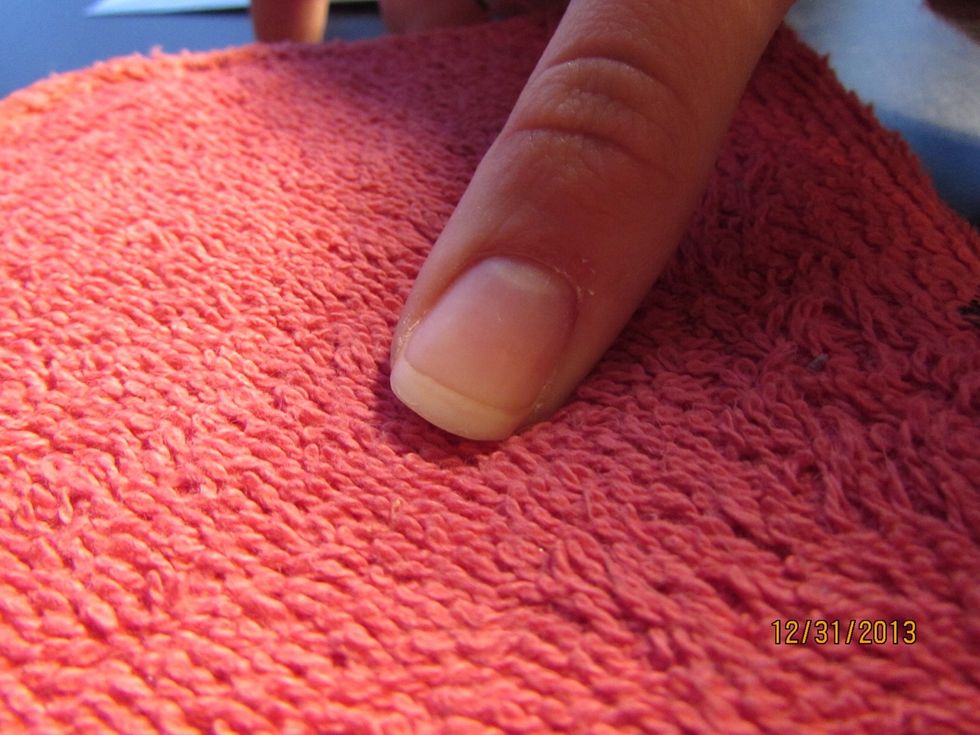 I started with a clean nail.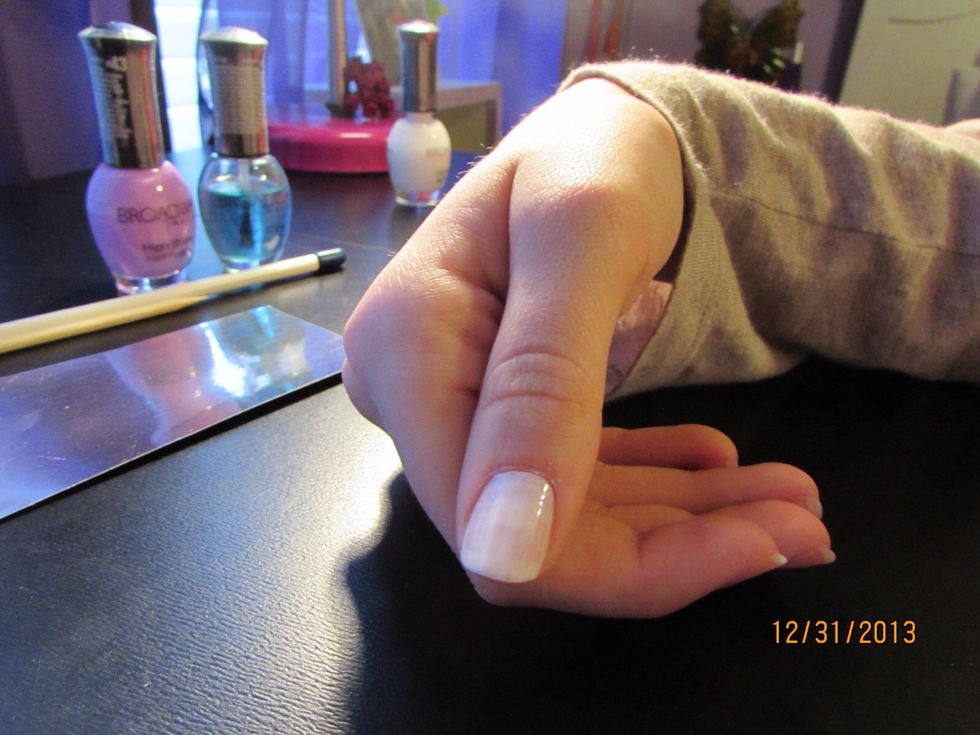 I already applied the base coat to protect my natural nails. One thin coat of the base color is now on.
Then a slightly thicker base color.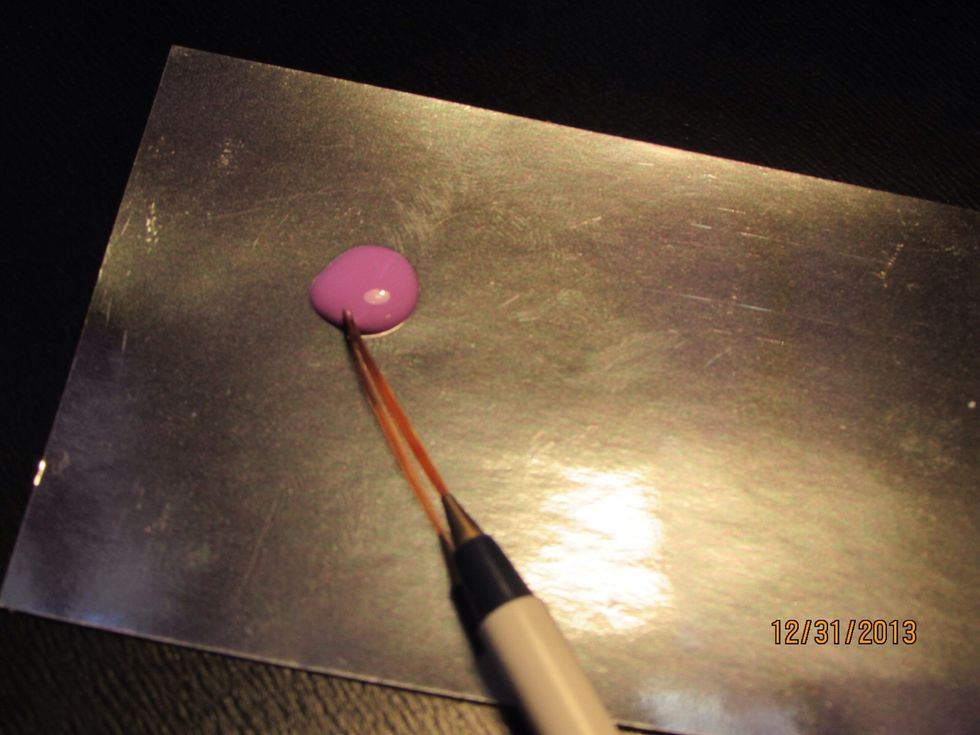 Here is where I took my striper and dipped it into the color I wanted my chevron to be.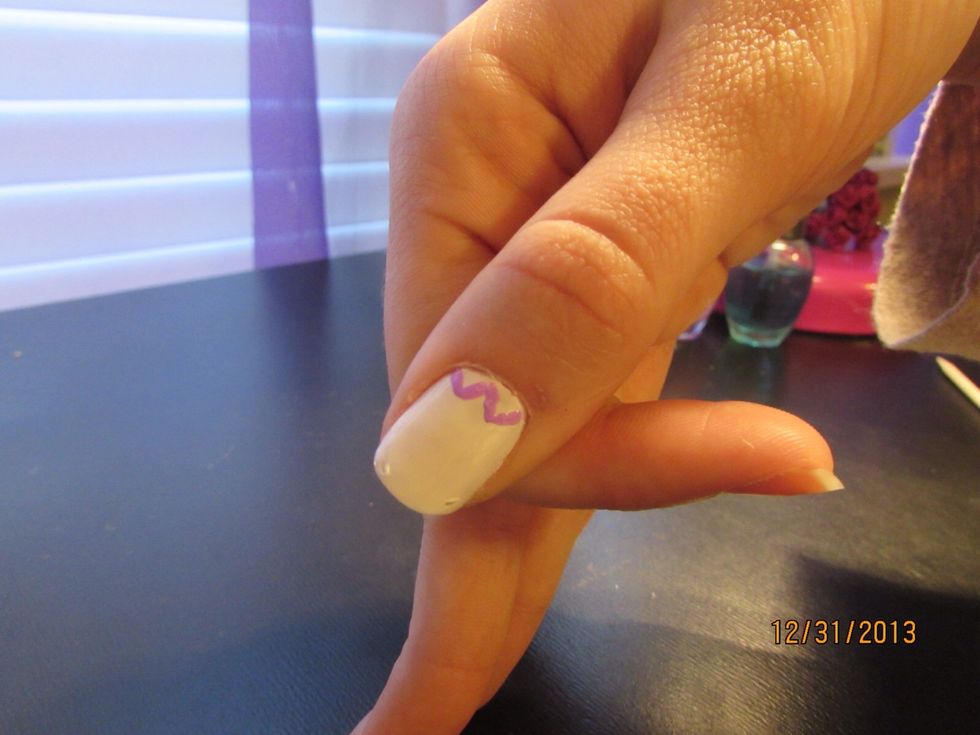 To create a chevron design, start at the bottom of your nail and make short diagonal lines. Alternate the lines as you go horizontally across your nail.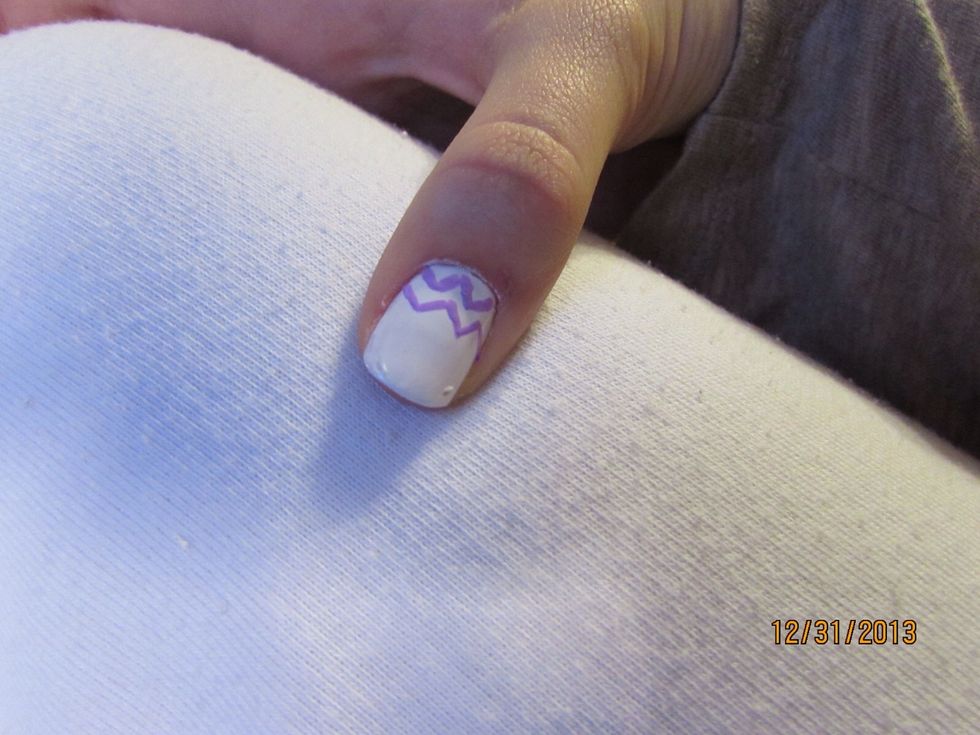 Go down a ways and keep doing what has already been done...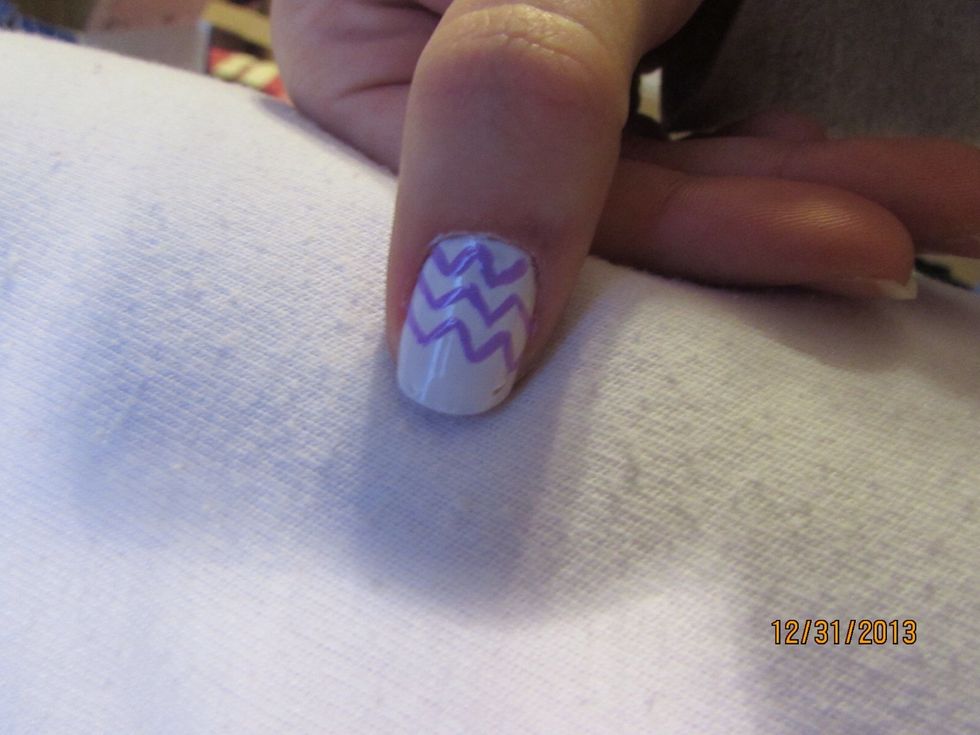 We're almost done now!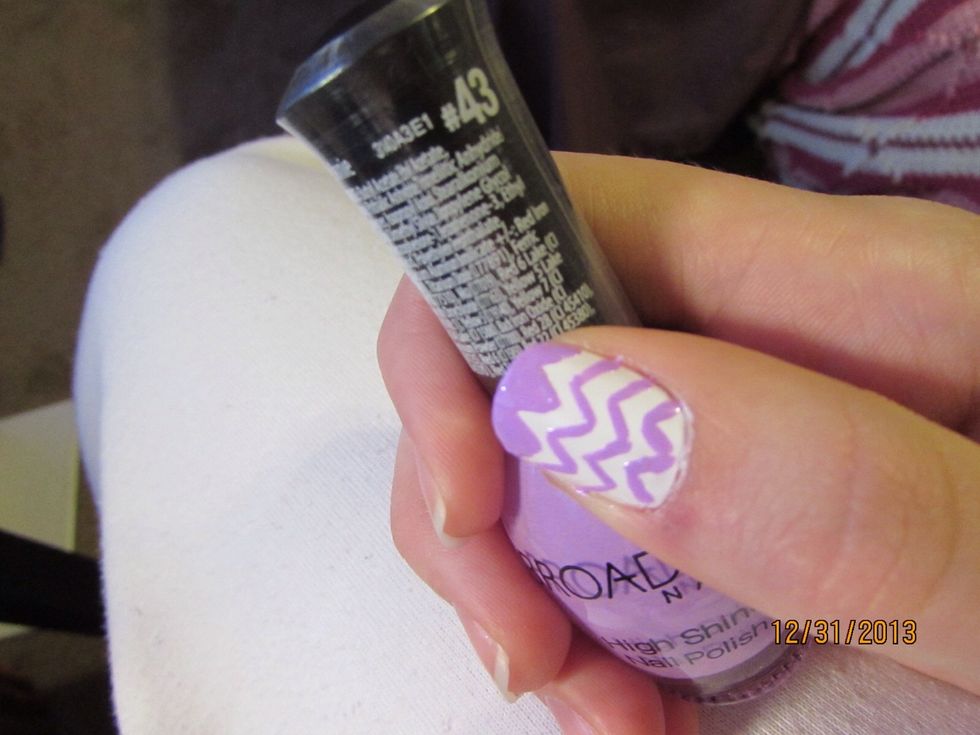 I did one more and filled it in to make it look somewhat like a french manicure.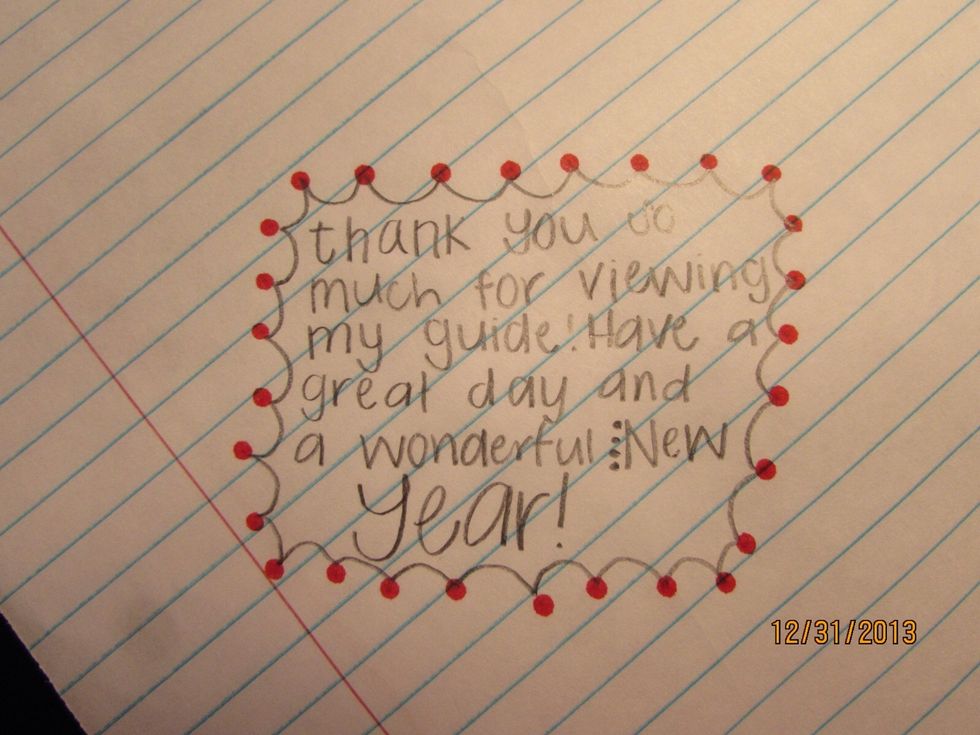 Thanks for taking time to view my guide! Please subscribe, comment, and request! Feel free to ask any questions! Have a great New Year too!! 😊😊😊🎉🎉🎆🎉🎉🎉 2⃣0⃣1⃣4⃣
Base Coat Nail Polish
Base Color Nail Polish
Chevron Color
Striper or Toothpick
Orange Stick to clean up around edges
Foil to Blot on Nail Polish
Lacoda Owens
Hey I'm Lacoda!! I do nails and hair! Follow me to see my upcoming and later guides!! Message me to request anything!