Paint a base coat to protect your nails. (I forgot to take a photo of this step).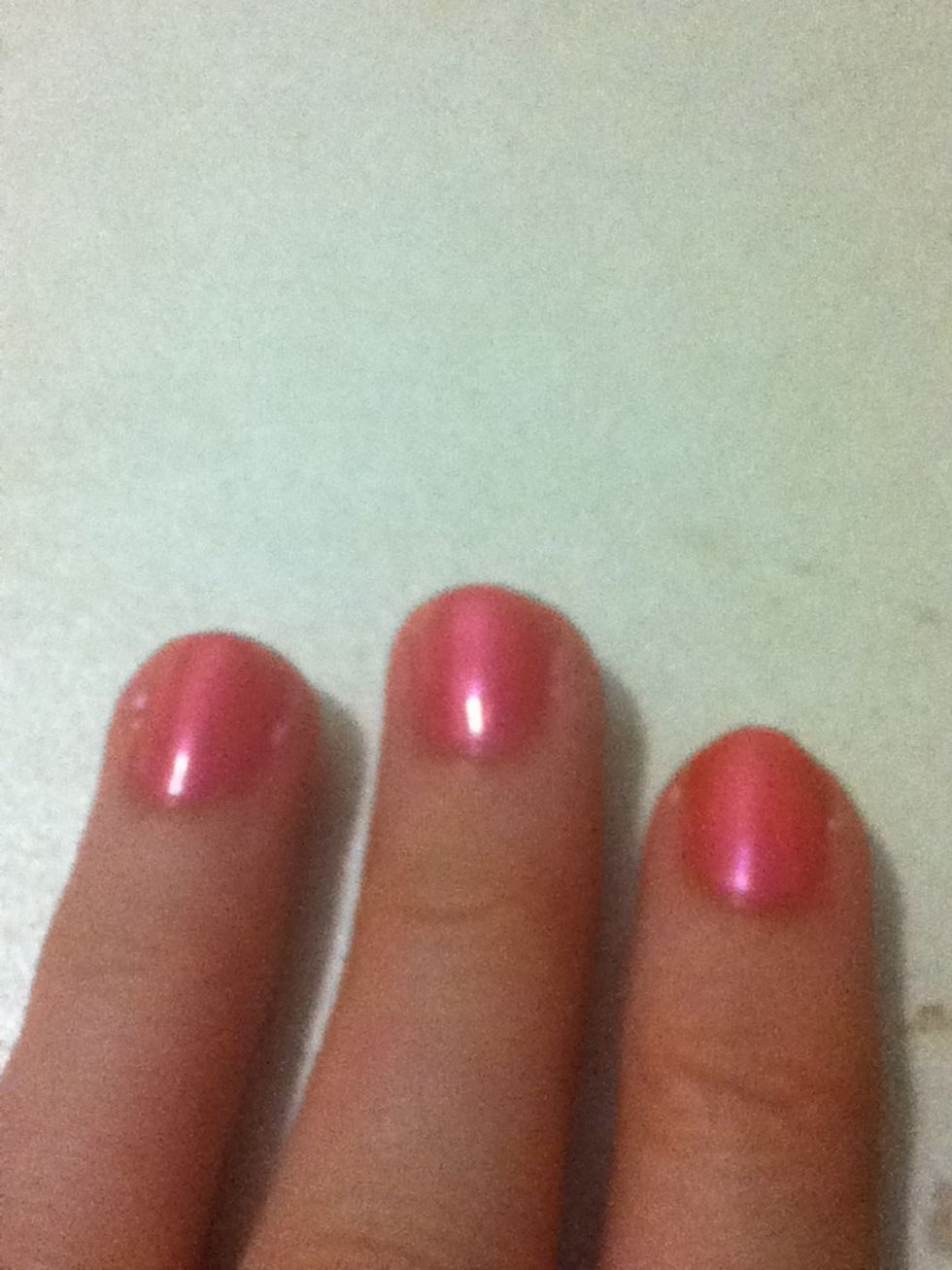 Paint your nails the coral/metallic pink
Using the flat end of a toothpick add fluro orange dots. Hint: make them uneven (big and small; lines and dots)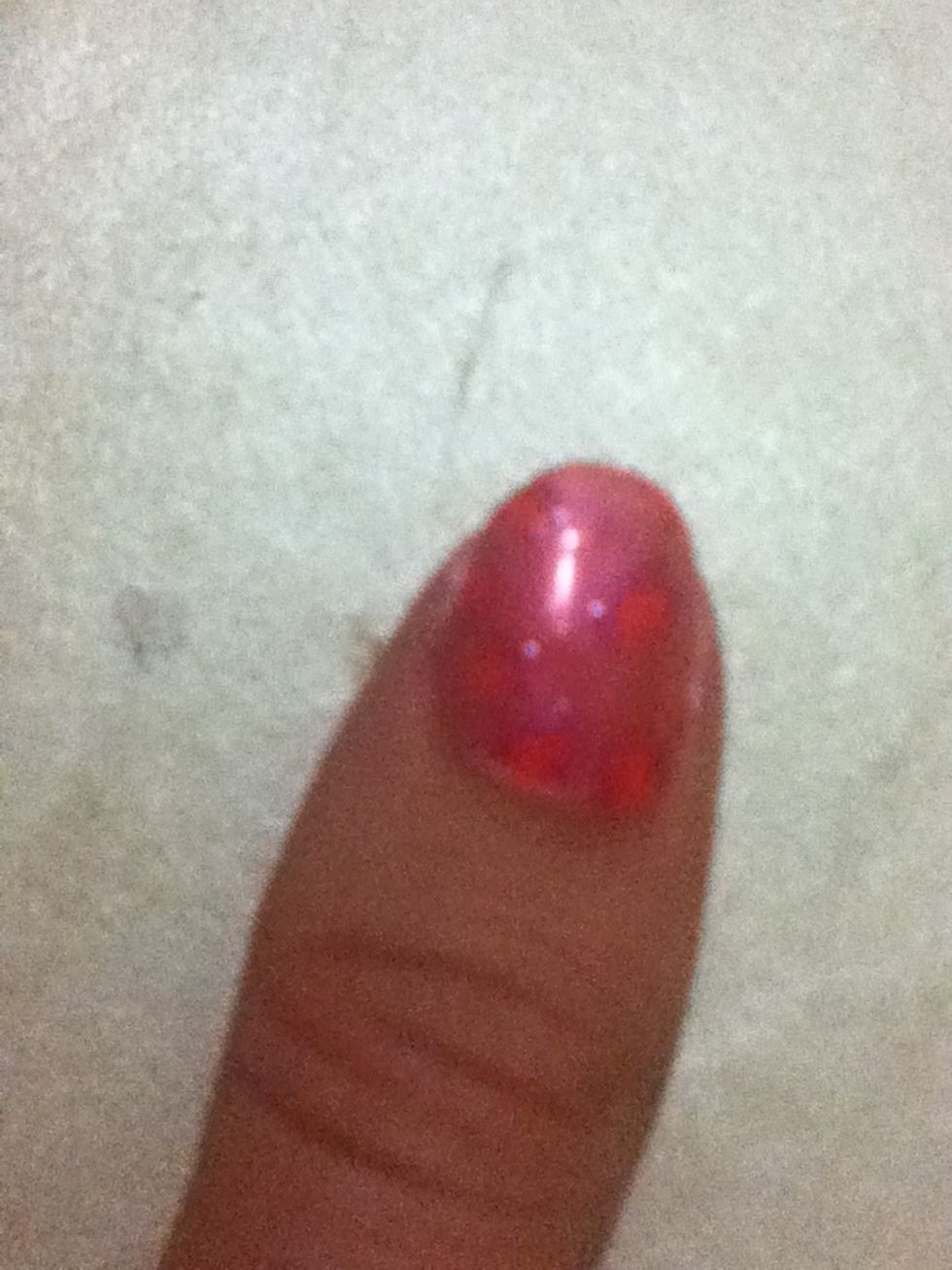 Using the hot pink nail polish, add semicircles around the dots with the pointy tip of the toothpick. A good idea is to search cheetah print on google images and copy that!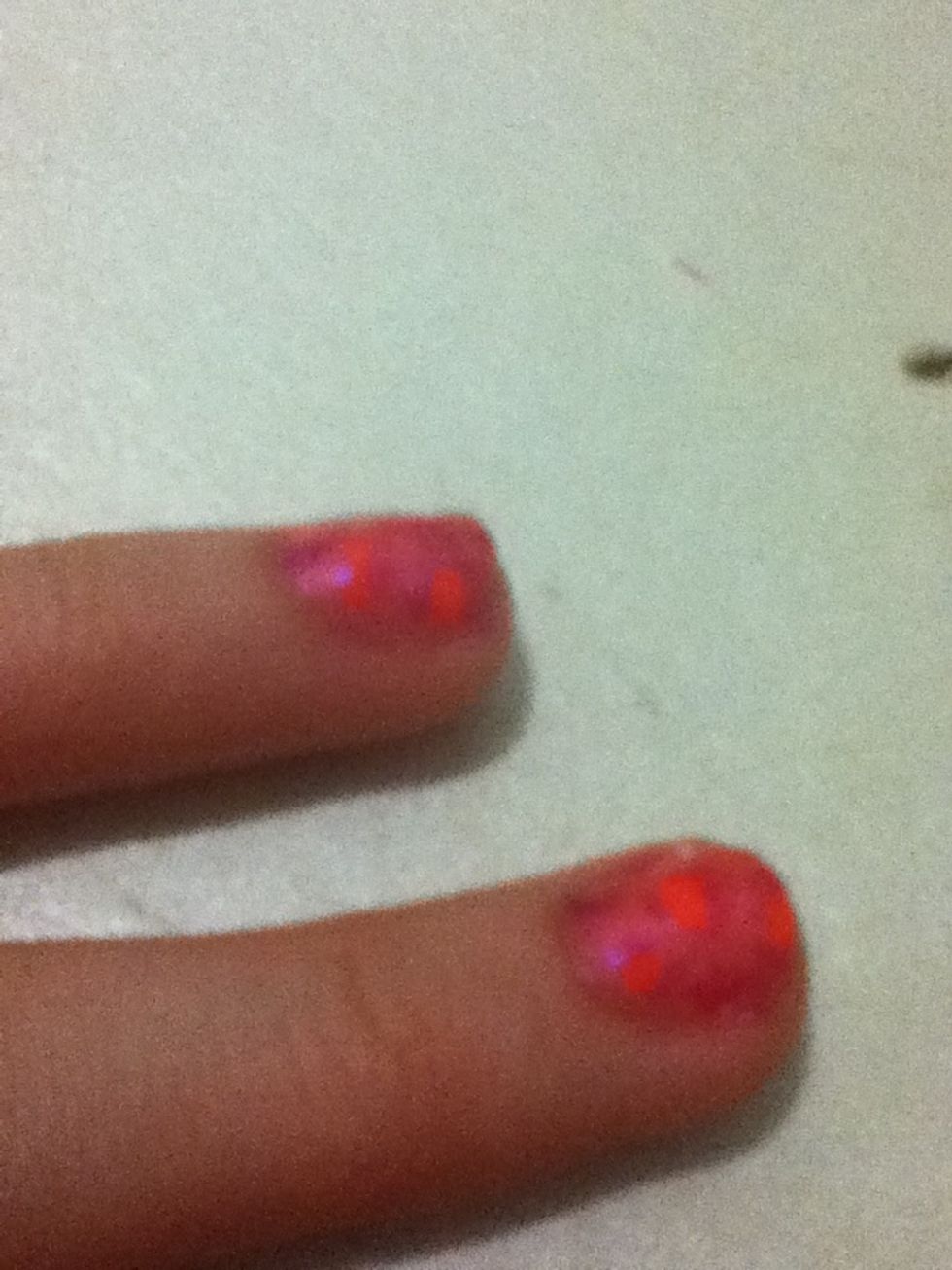 This shows the hot pink better. The camera didn't pick up the pink very well.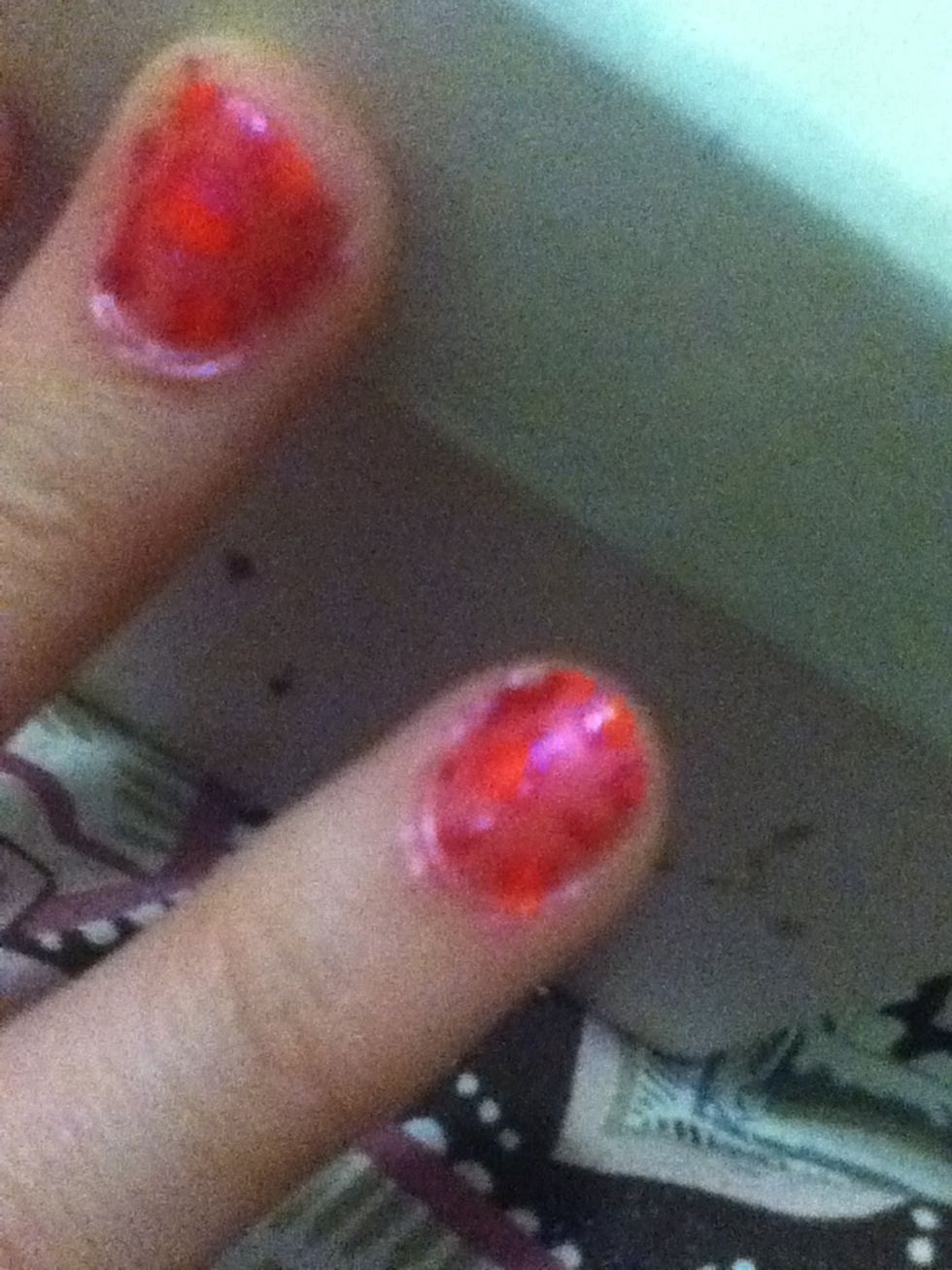 Using the hot pink again add random dots and lines in the spaces (with the pointy end of the toothpick)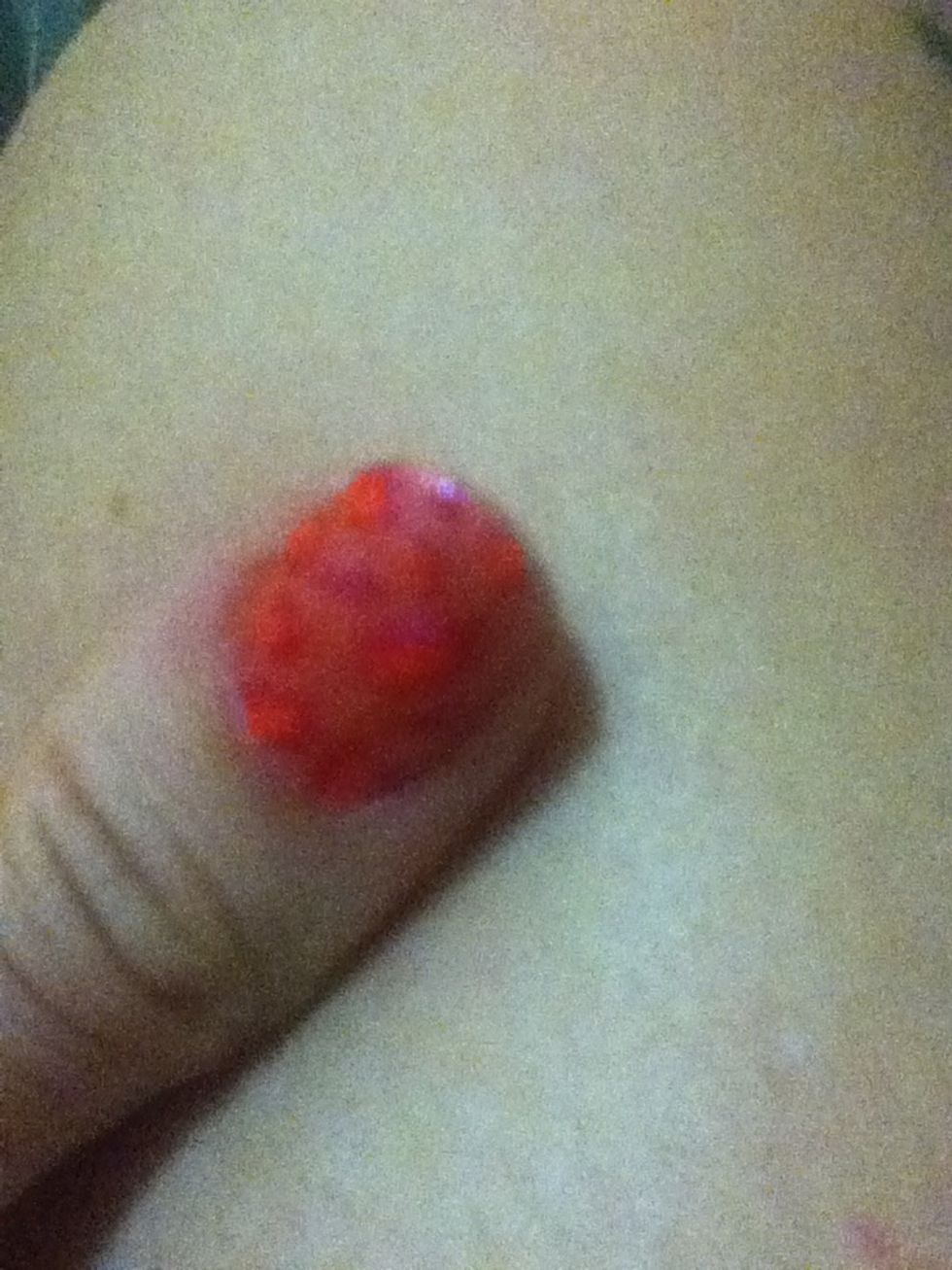 you MUST add a top coat, it flattens everything out and makes it look HEAPS better.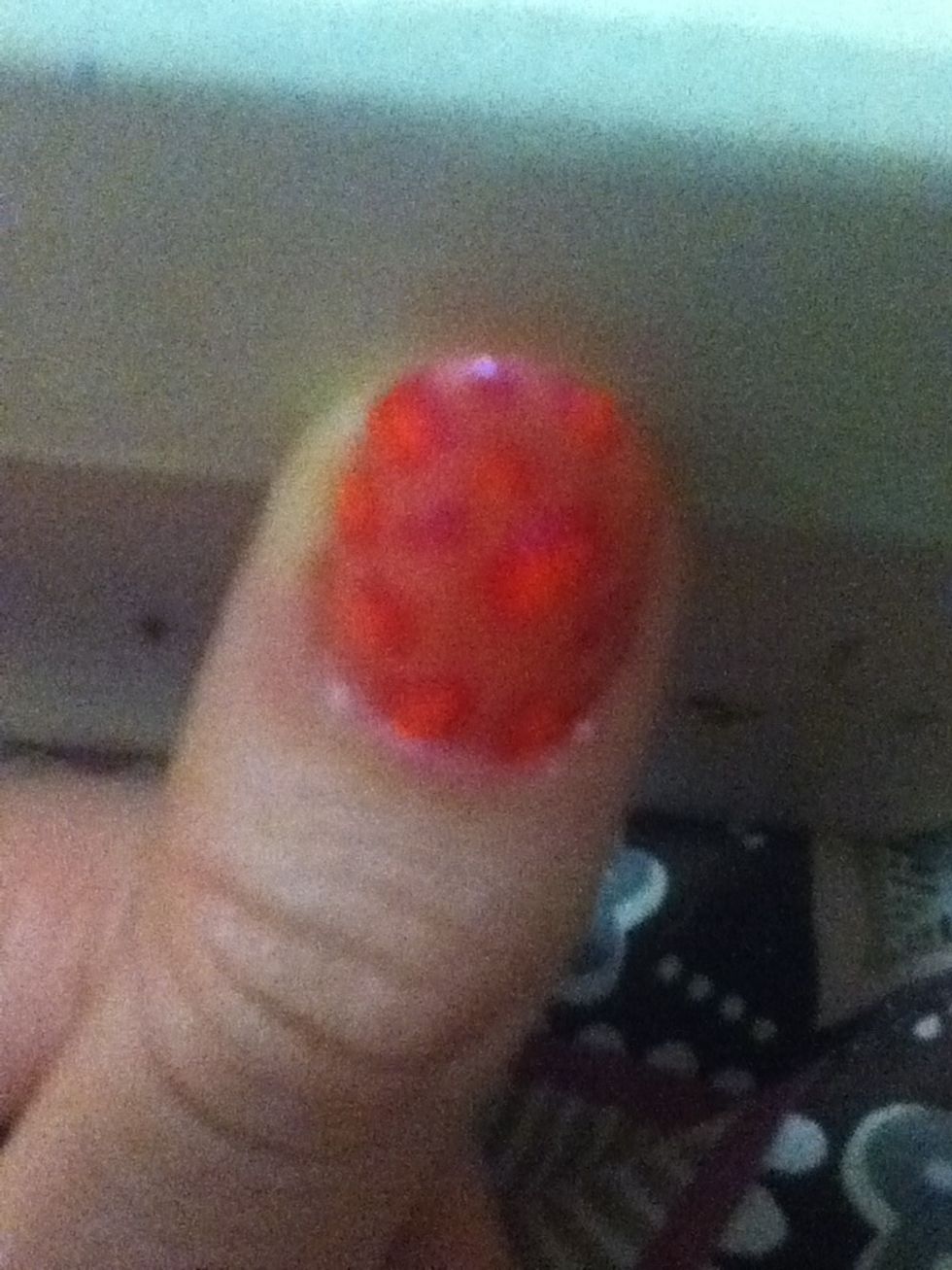 Finished Product! Sorry about the bad quality I need to invest in a better camera!!
Coral/metallic pink Colored Nailpolish
Fluro Orange Nailpolish
Hot Pink Nailpolish
1.0bnch Toothpicks
Fingernails
Clear Nailpolish
Bethany Harrison
Hi I'm Beth, I'm 13, I play soccer and I LOVE to paint my nails. I also like to cook and make crafty stuff.