Use my fingerpainting technique to paint a beautiful portrait.
10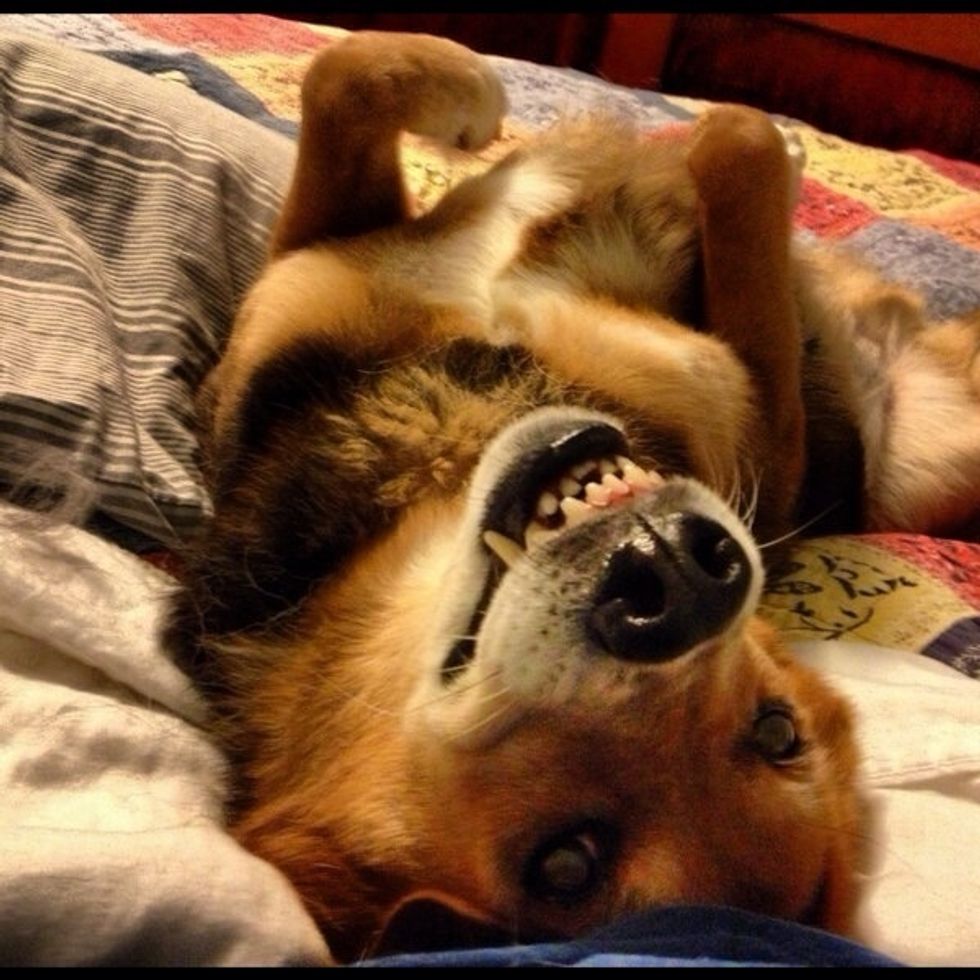 This is Brown Dog, also known as Brownie.
Brownie is a playful 9 year old beagle mix. He likes 2 liter bottles and "wrasslin." Grab your supplies and let's paint him!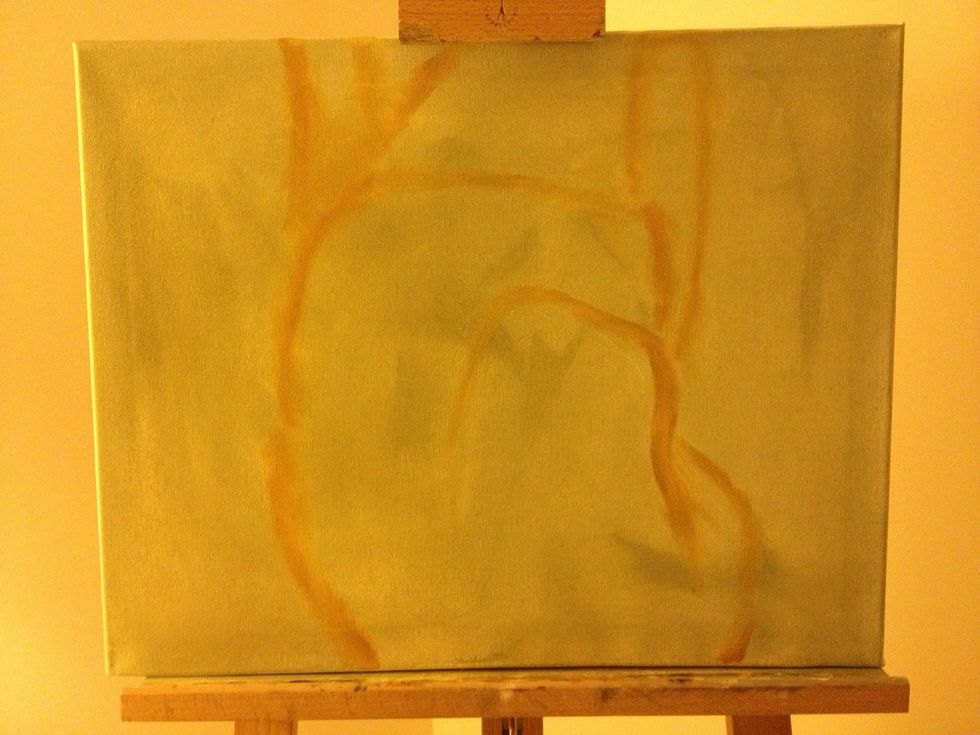 Prime the canvas with a mixture of white, yellow, and a dab of black oil paint. Spread it very thin along the entire canvas. Outline brownie with some Yellow Ochre.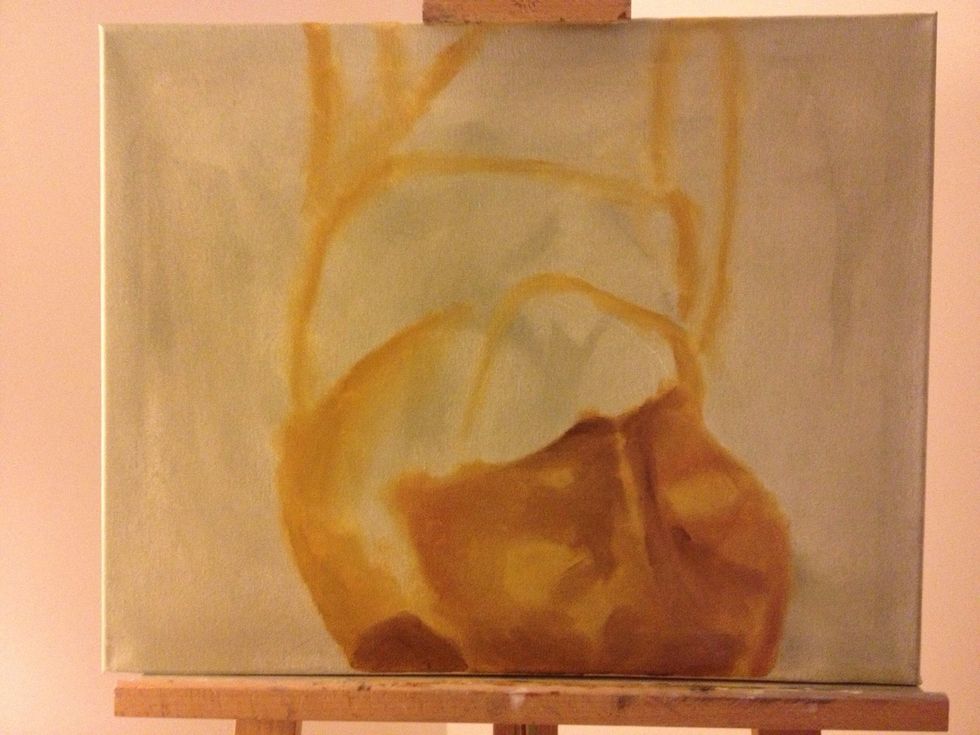 Start to block in simple color using a mixture of ochre and sienna. This will give you a mid tone to work with highlight and shadow.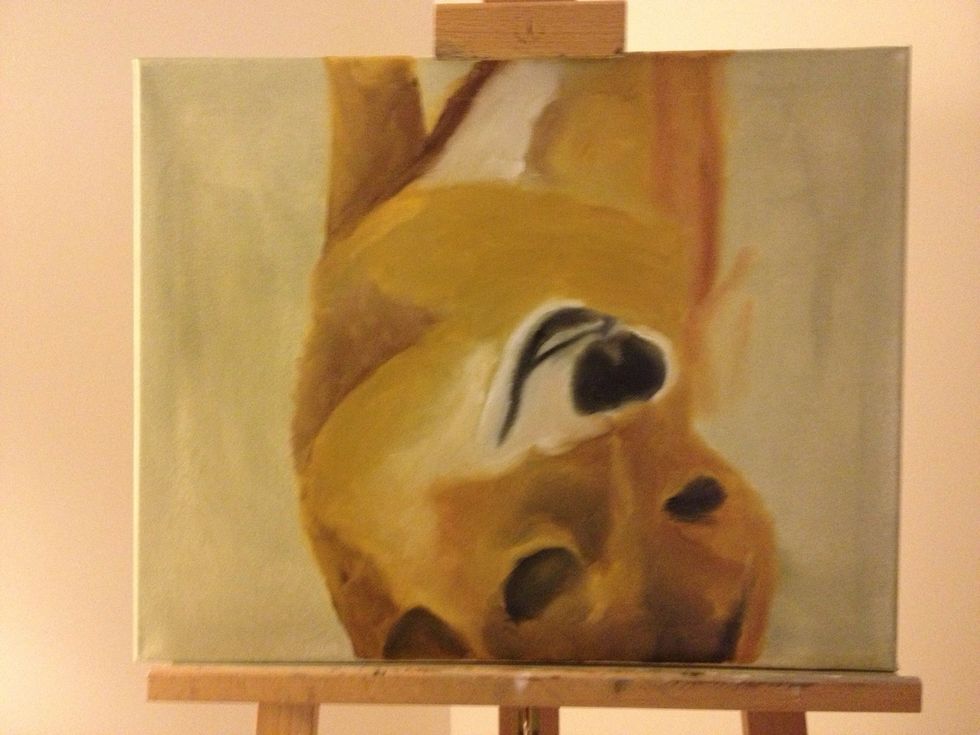 Continue with your base colors to block in the rest of Brownie. As you go, look at your photo and adjust his body off of your sketch as needed.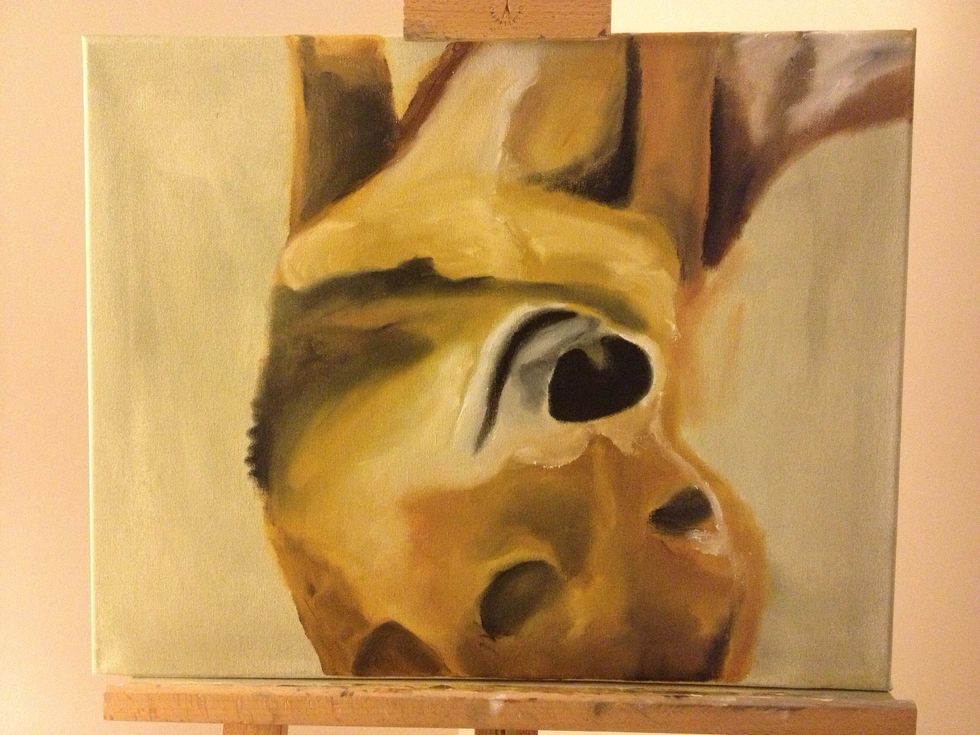 Start to add shadows and highlights. Look at the picture and find the darkest darks. Tip: if you start brown then layer a little black on top it will remain dark brown. It won't work in reverse.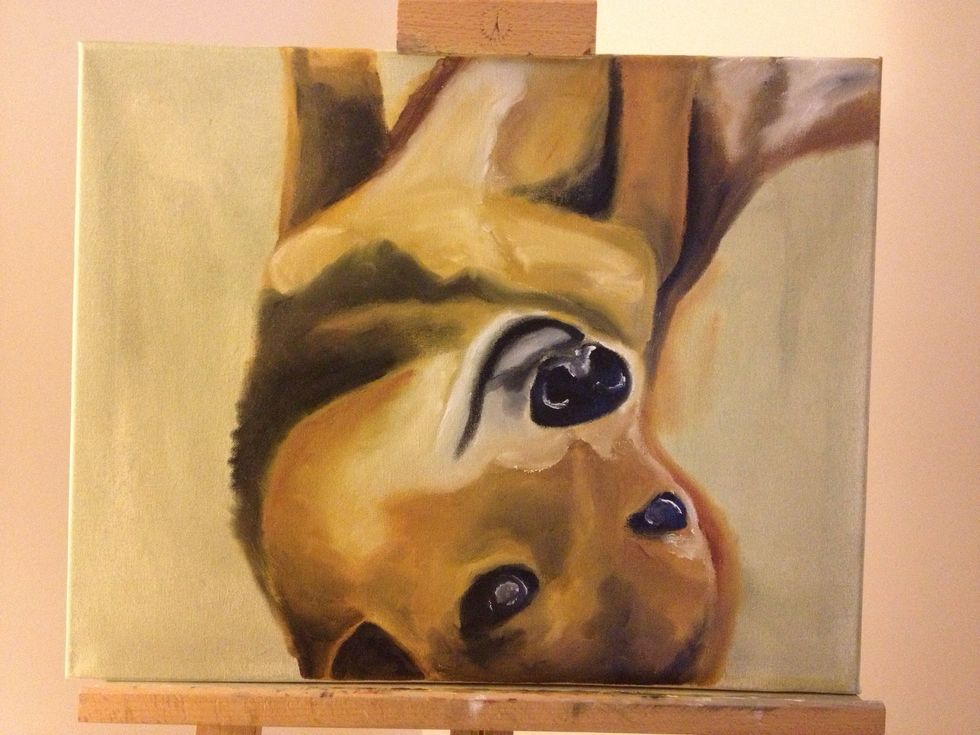 Throw some highlights on the eyes and nose. Round out the reflecting pupils with your pinky and tiny bit of white. Follow the outside of the nostrils as well.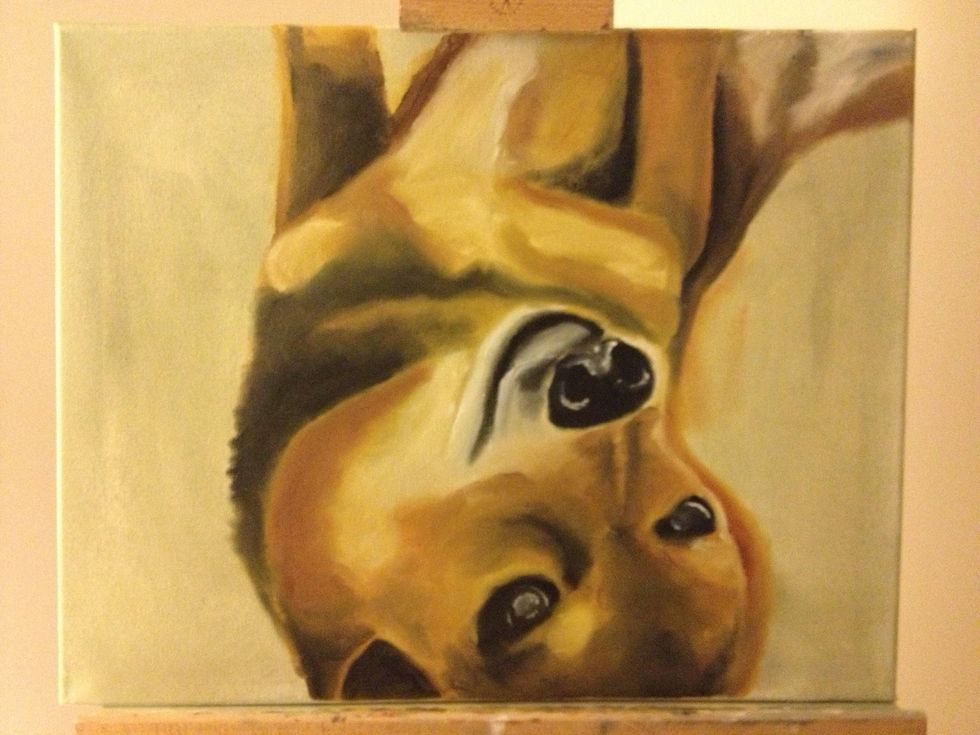 Dogs have pretty black lips, so take a little time with your pinky to add some detail and get the shape right. Continue to add white around the mouth to highlight.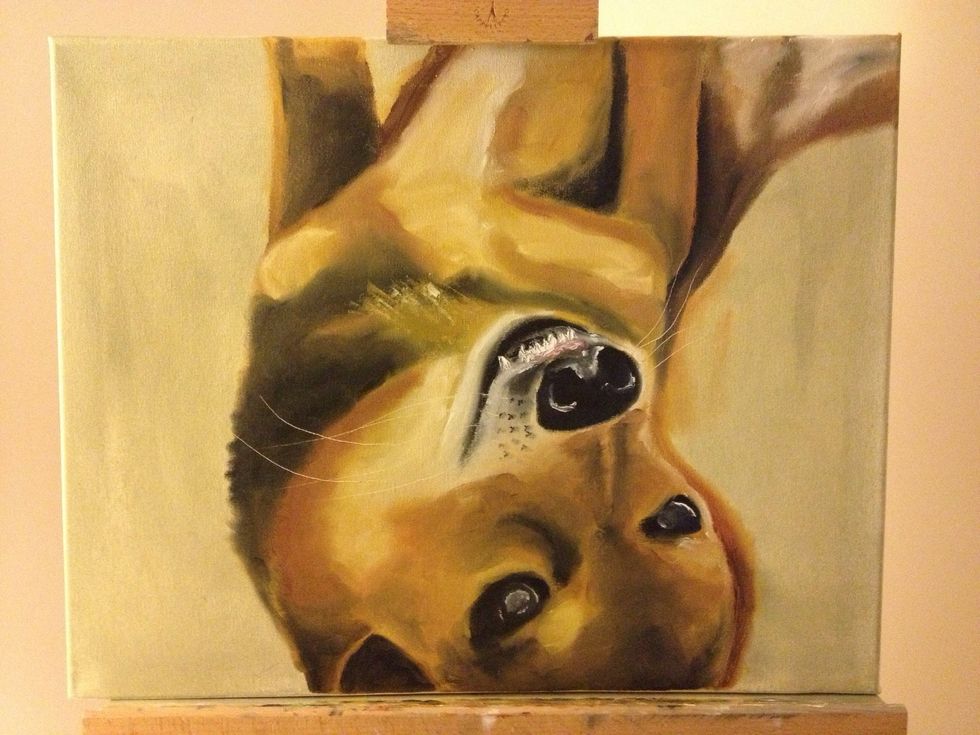 Add whiskers by scraping paint away with your putty knife. Then add white and a teeny bit of red to your knife and knife in the upper gums. White on a corner of the knife will dab in some teeth.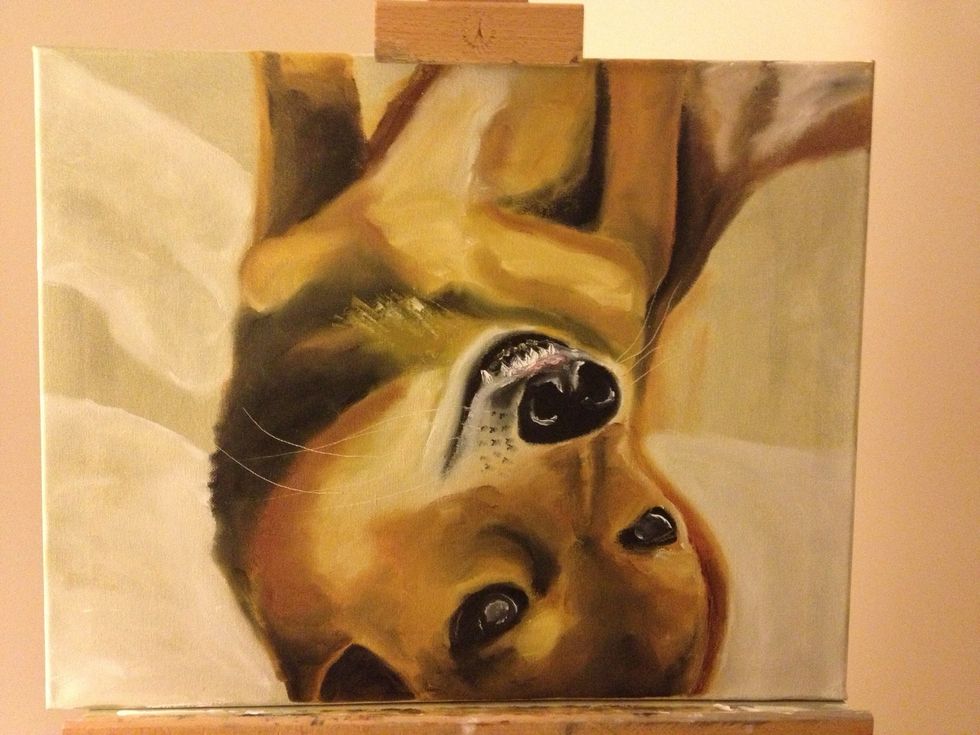 I added black on the putty knife and guided it around the teeth to make them more formed. Then scratched out some lower teeth. While I had the knife I added the tuft of hair on his chest.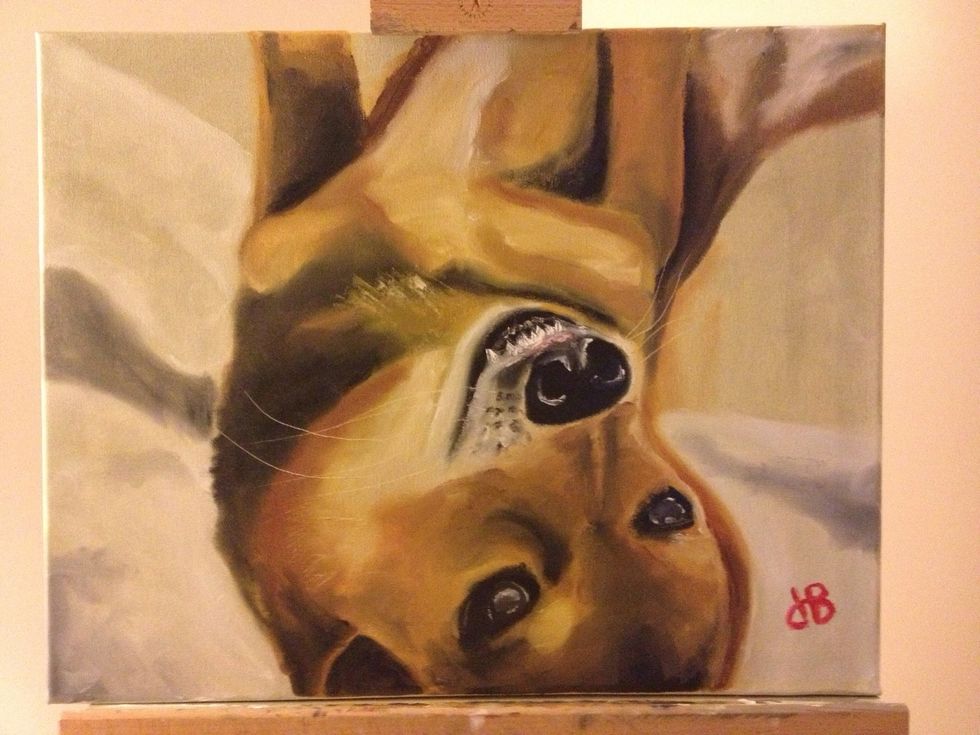 Step back and view from across the room. Adjust any last things as necessary. Add some red to your pinky and sign.
Follow me for more creative projects and helpful tips. You can also follow my online gallery at pinterest.com/justinballew.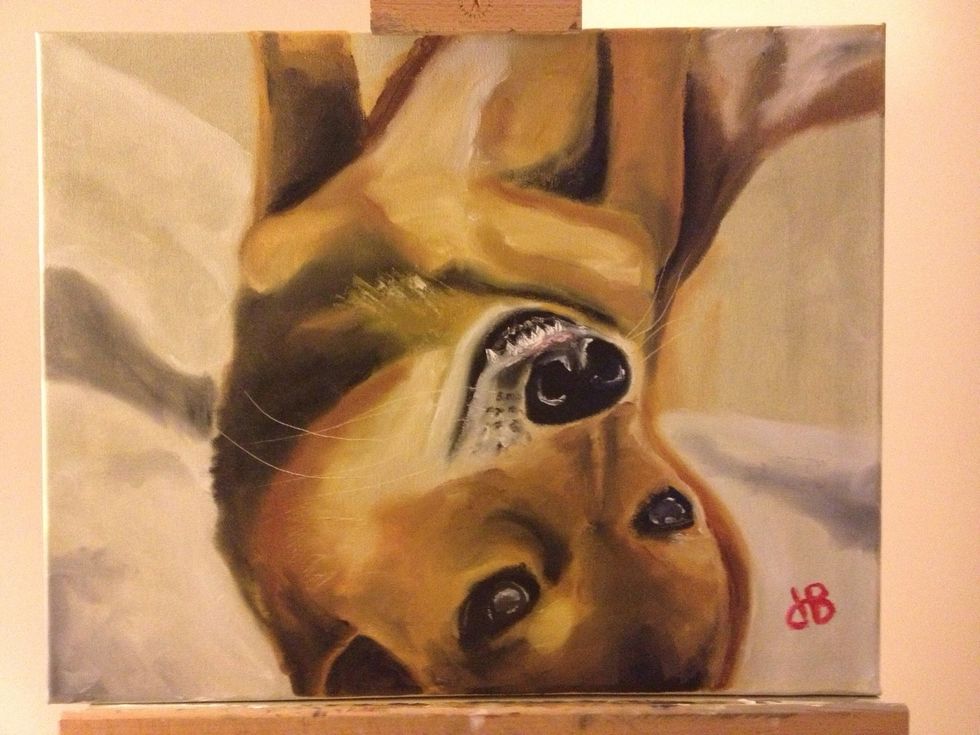 Lowe's : Never Stop Improving
Canvas (Art Store)
Oil paints (Art Store)
Paper Plates (Lowe's)
Paper Towels (Lowe's)
Large chip brush (Lowe's)
Flexible putty knife (Lowe's)