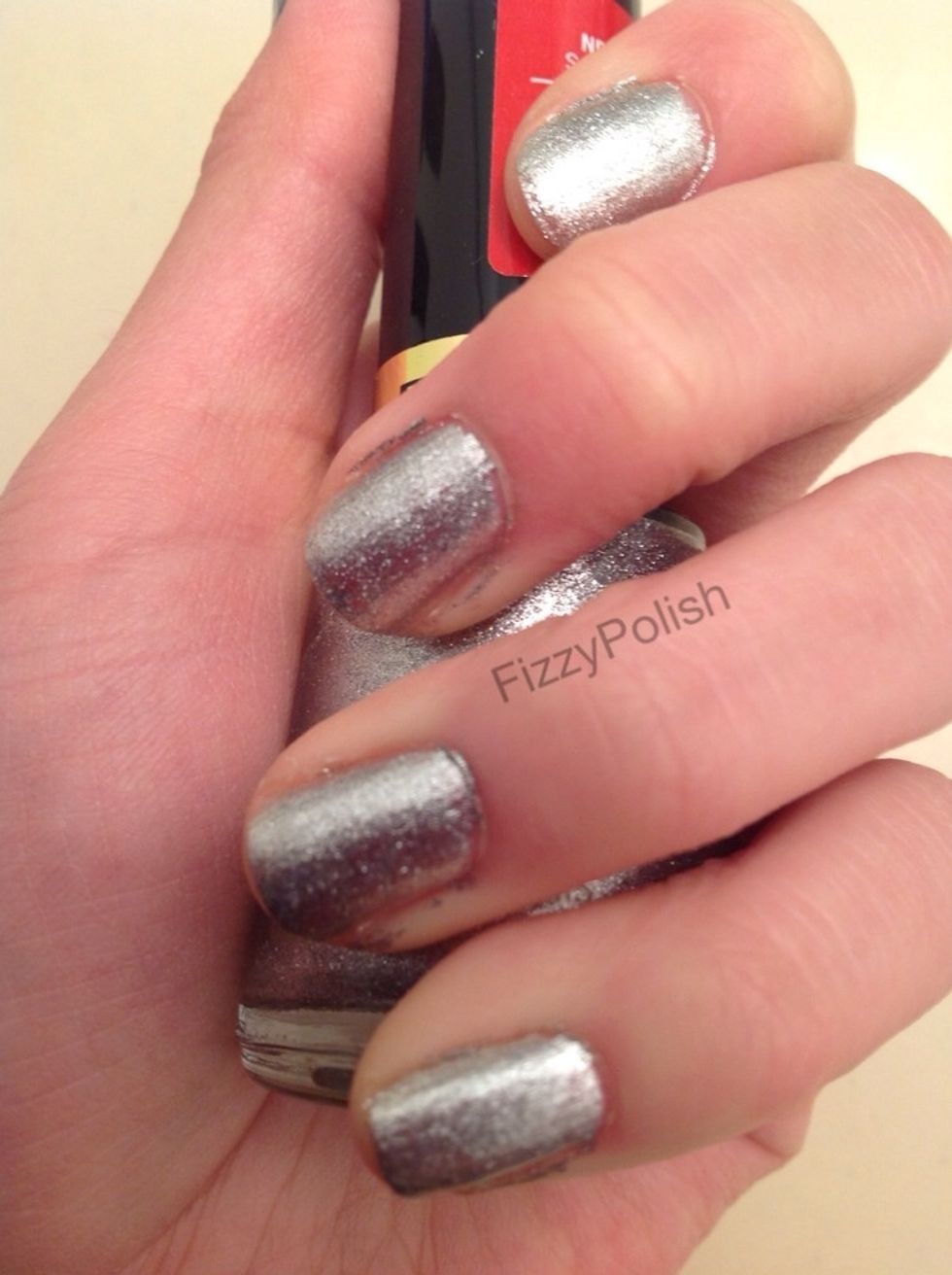 Paint your nails with two coats of your first polish.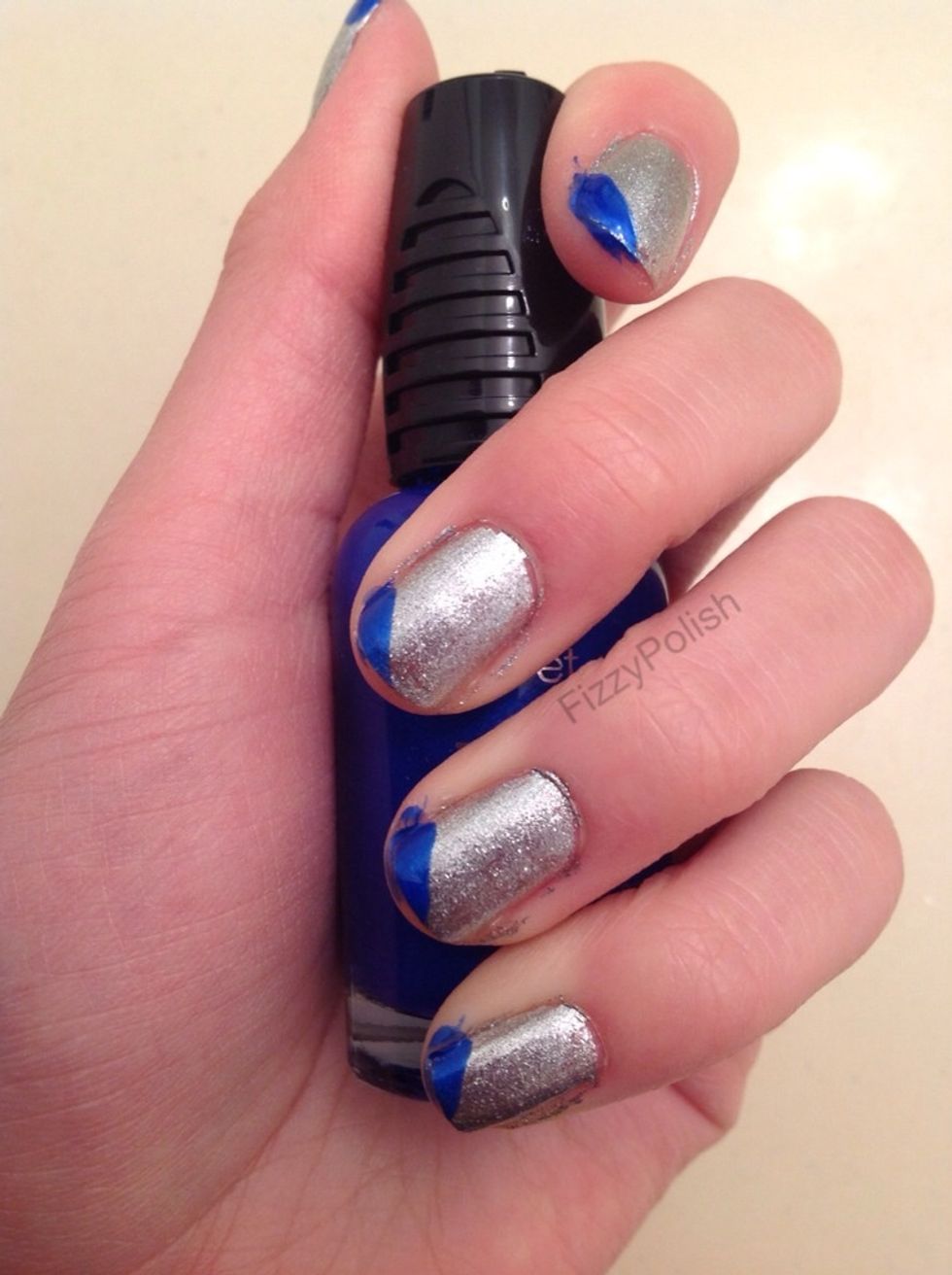 Paint half of the arrow with your second polish. It might get messy.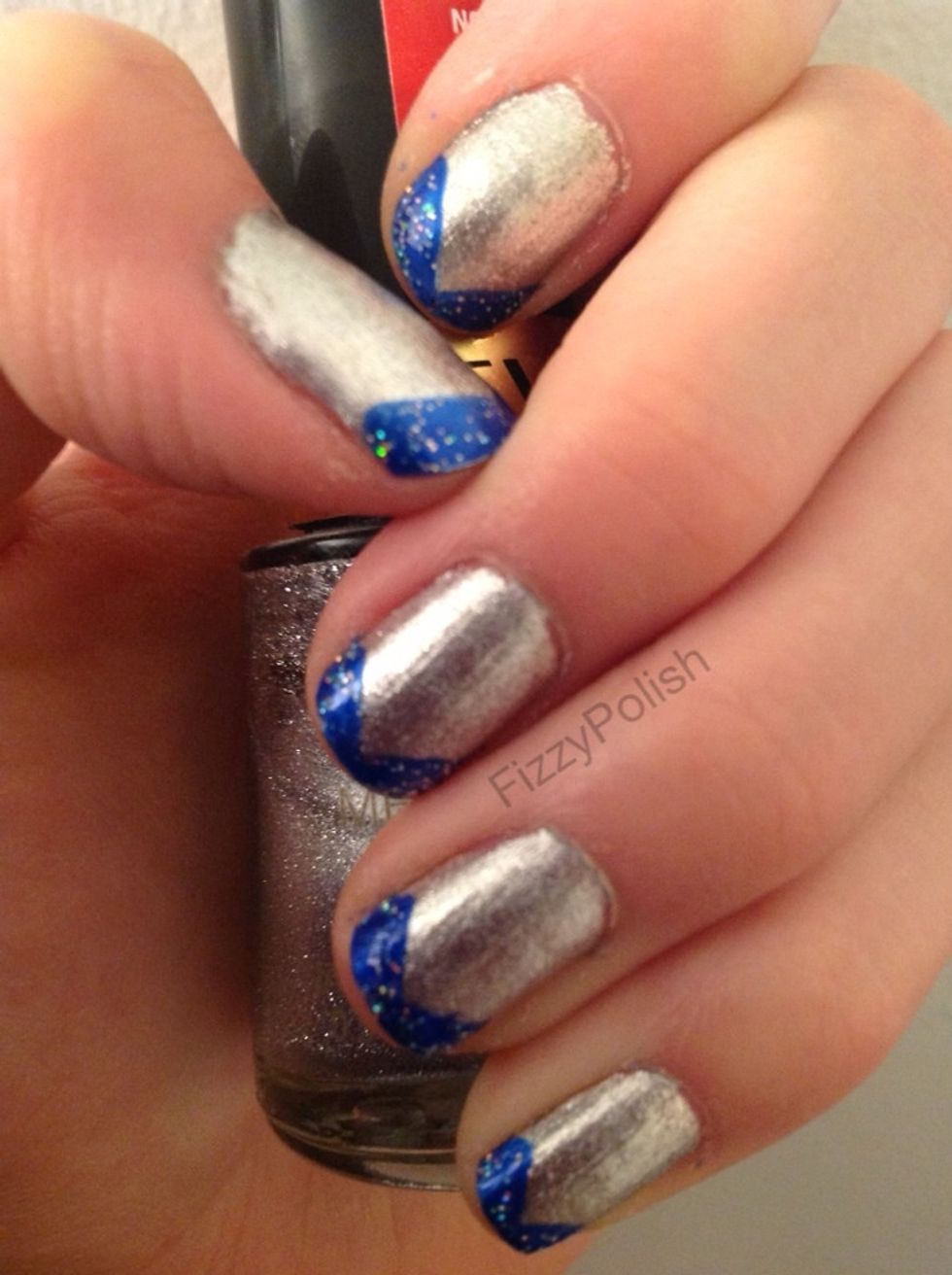 Paint on the second half and some decorations. Do the top coat and your done. Wasn't that easy?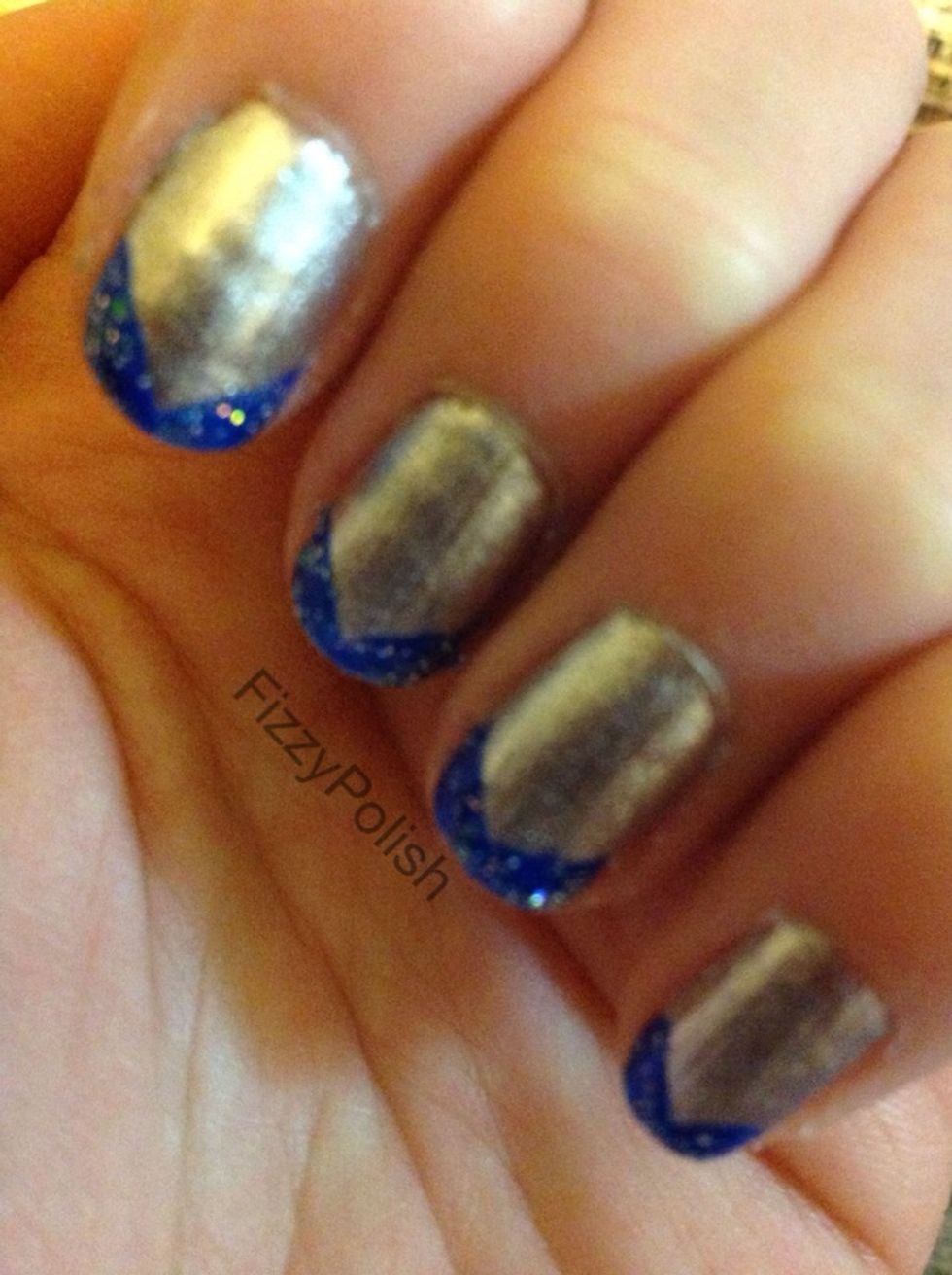 Another picture.
Join my blog at fizzypolish.blogspot.com for more nail tips, DIYs, tutorials, and more! Also check out my other tutorials.
2.0 Nail Polishes
Clear Polish