How to paint arctic puffin with your fingers
A beautiful addition to the Arctic landscape. Let's paint!
17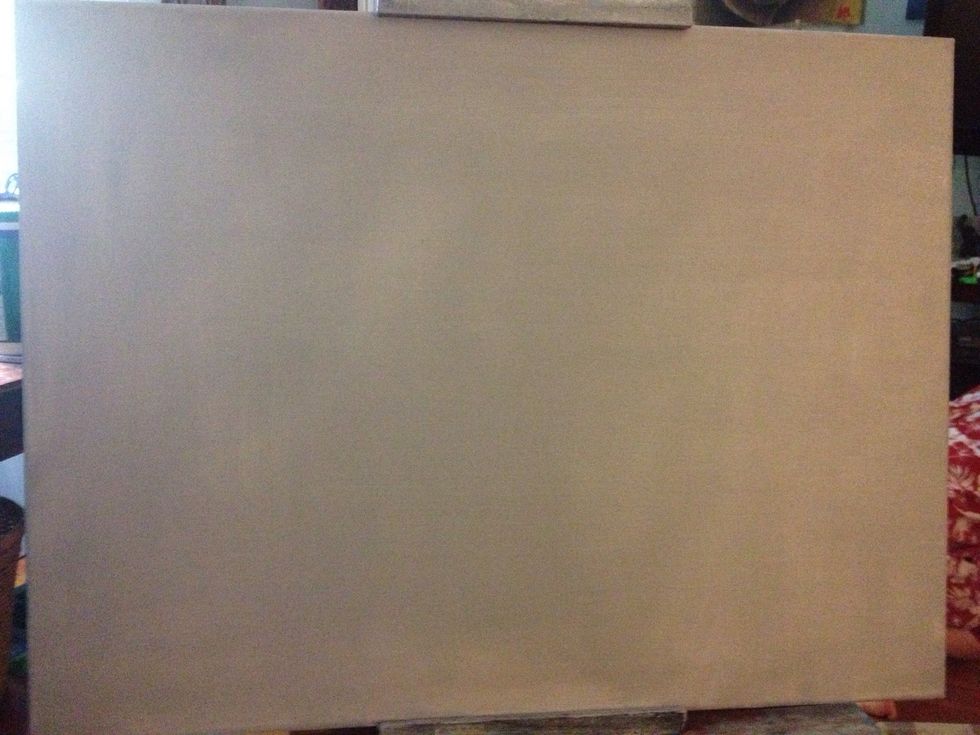 Prime your canvas with a liquid gray.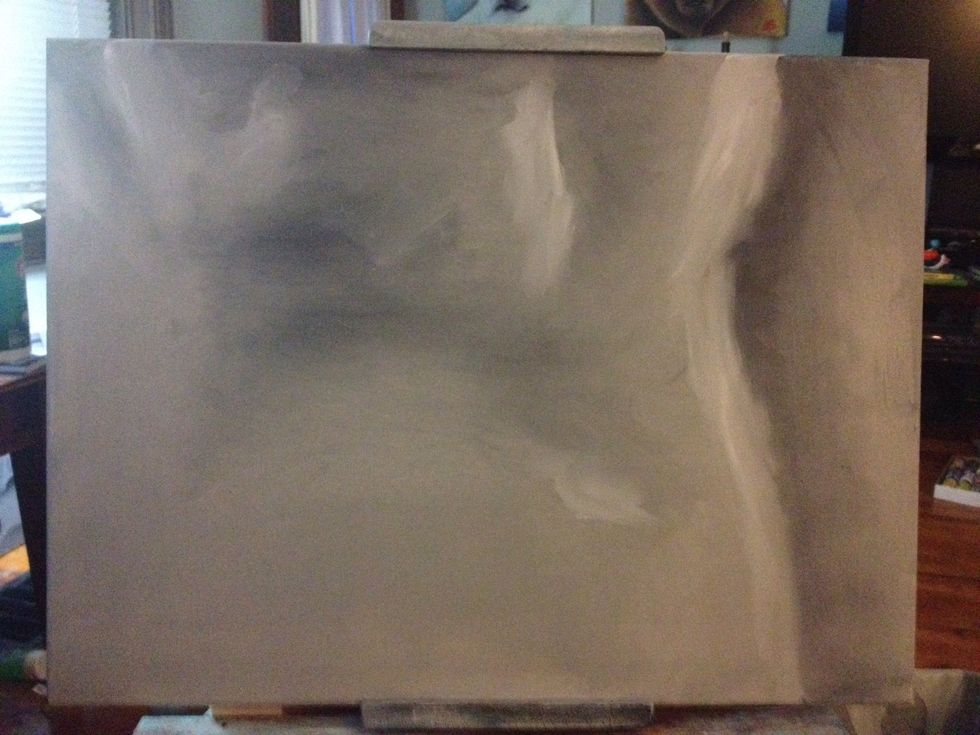 Use your fingers to scrub in some black and white for a blurry, rocky background.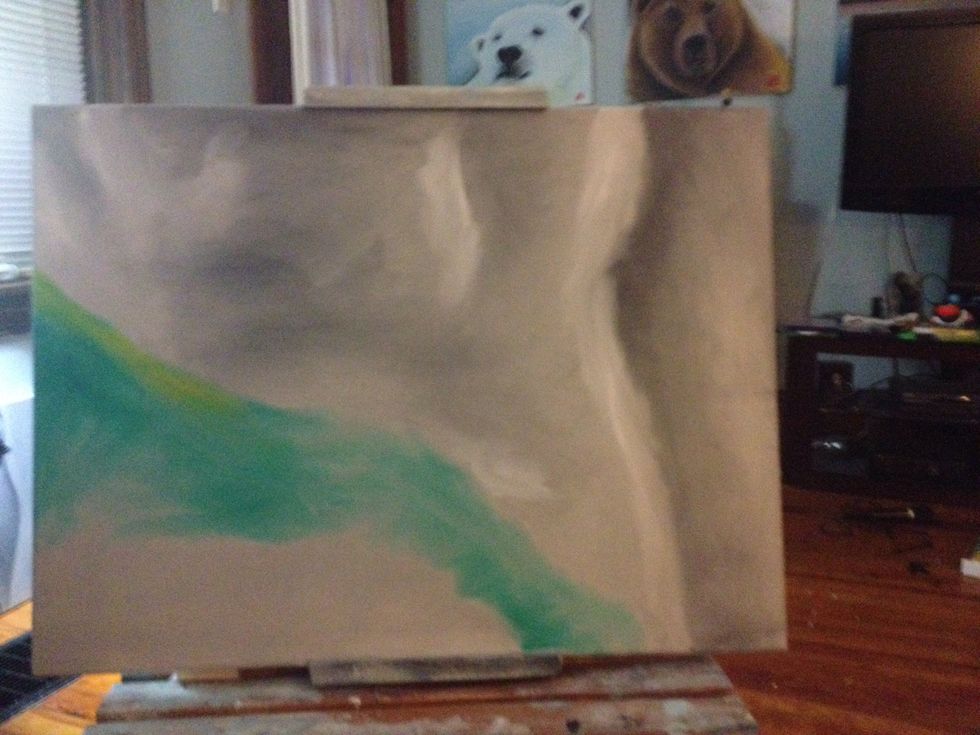 Scrub in some green for a foreground hill.
Add yellow on top of the green for a more natural look.
Knife if a rocky spot where your puffin will live.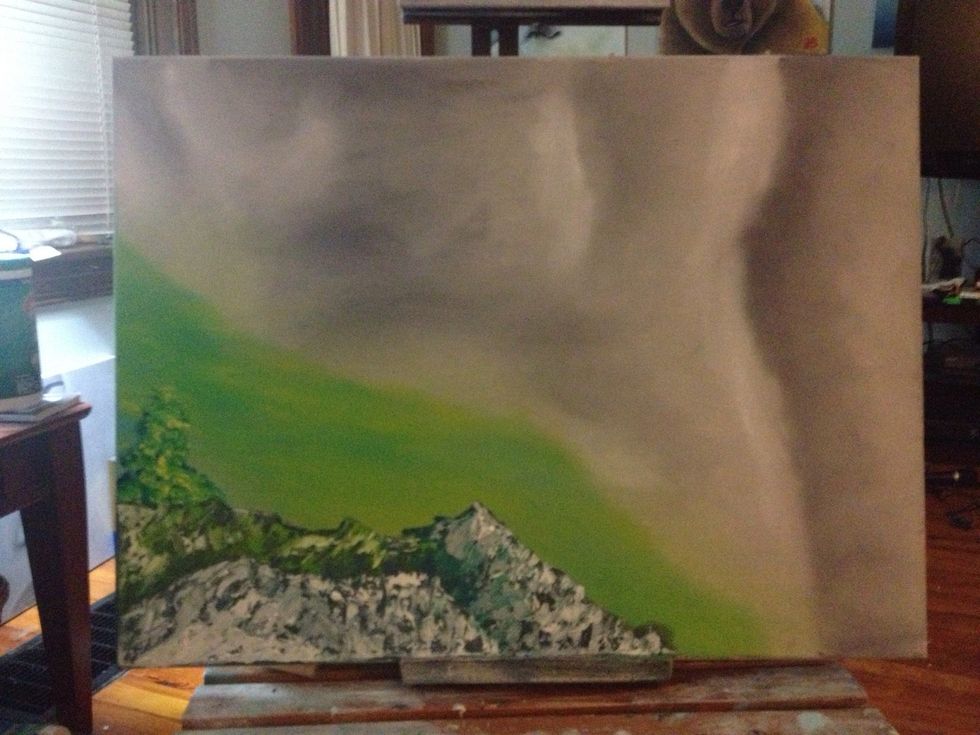 Use your hand to mix in your rock. Then knife on the highlights and shadows.
Sketch out your puffin with your fingernail.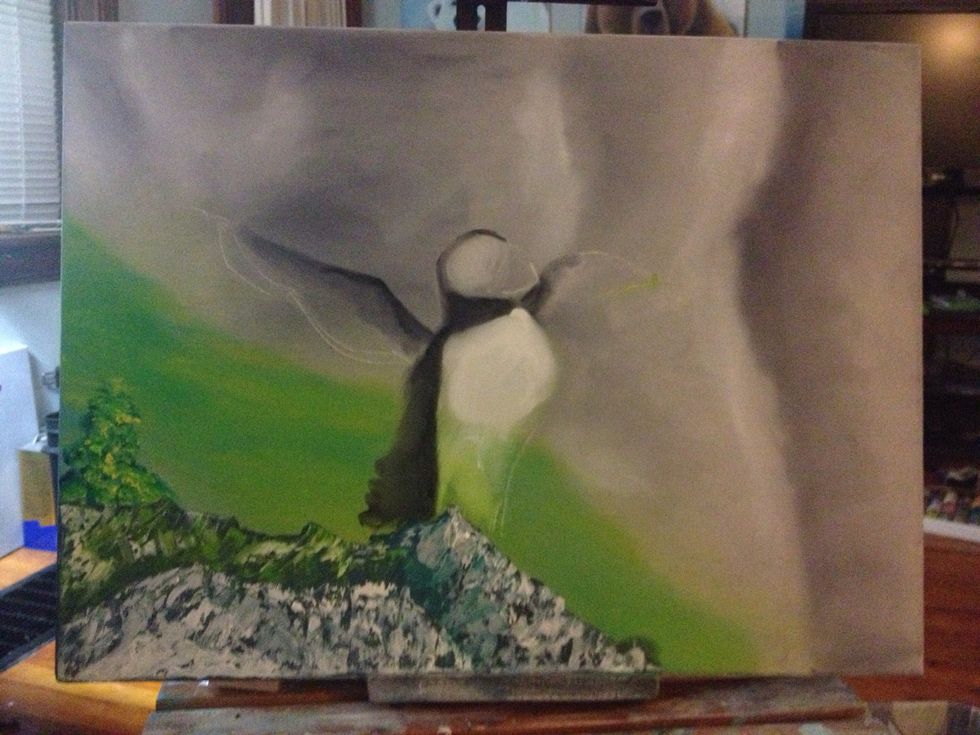 Scrape away excess paint from the body, then begin to block in some color.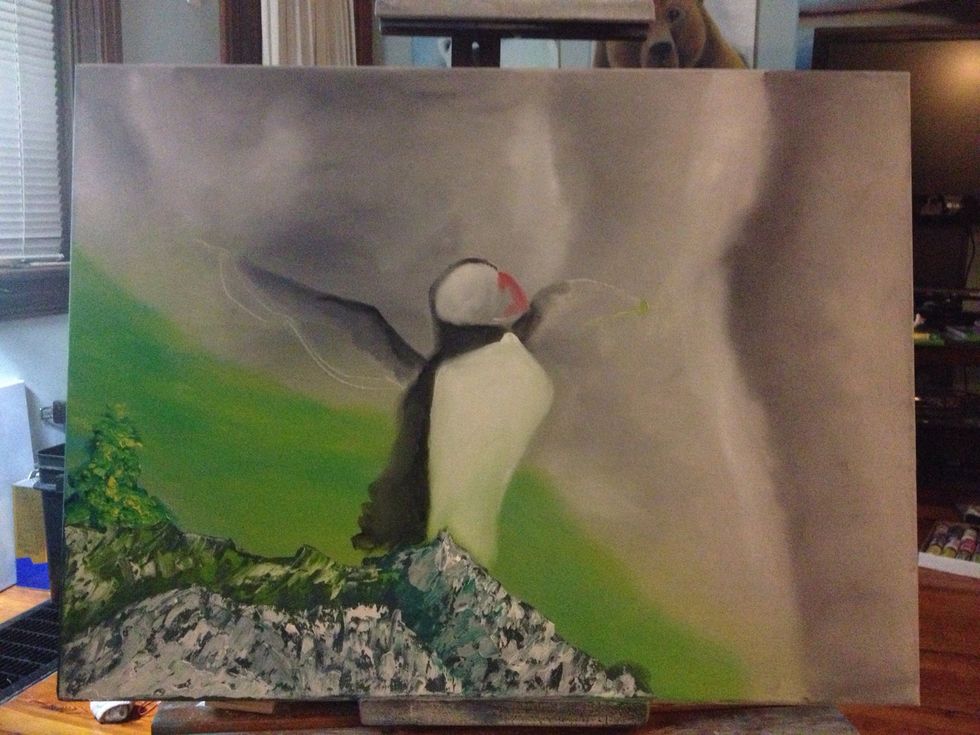 Add more white to the body and start the beak.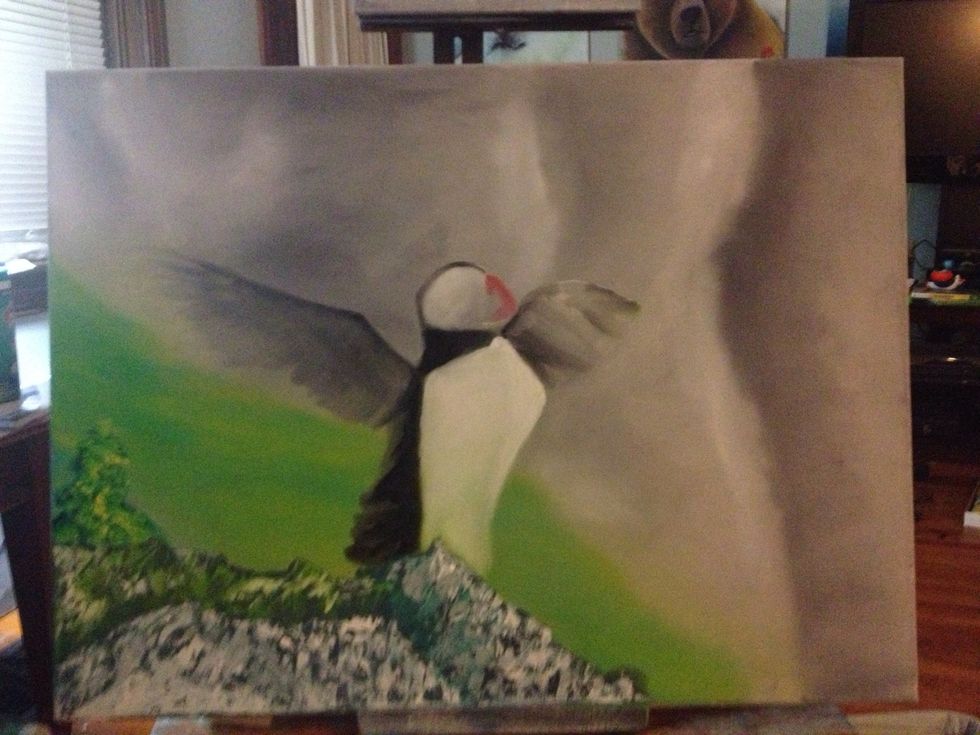 Work on the definition of the wings. Fingers work amazingly well on feathers.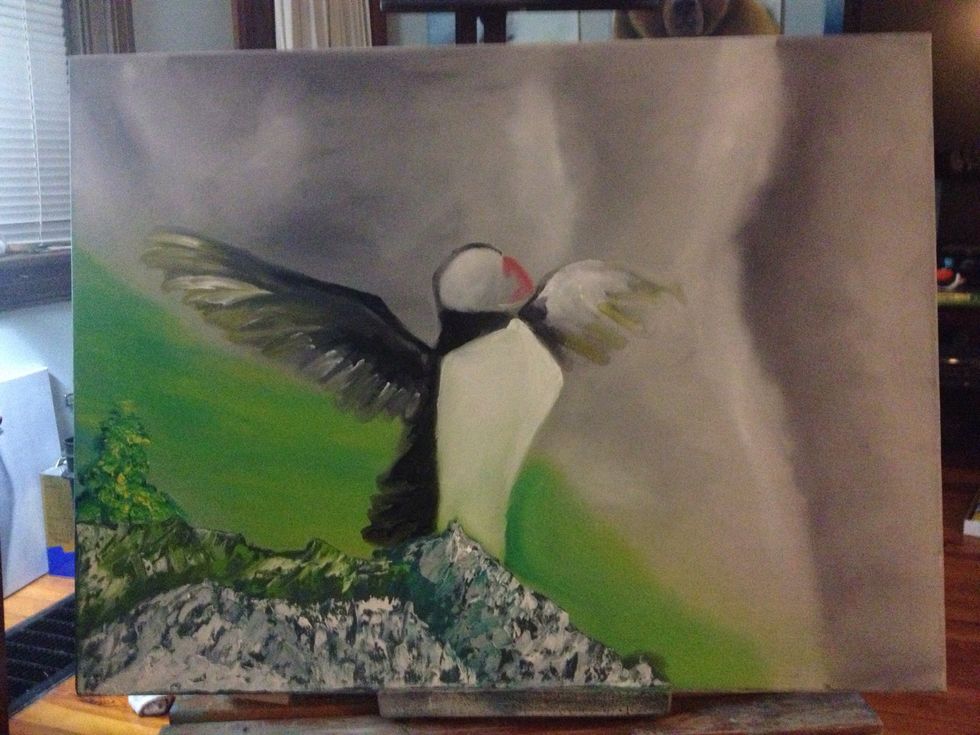 Some wing highlights.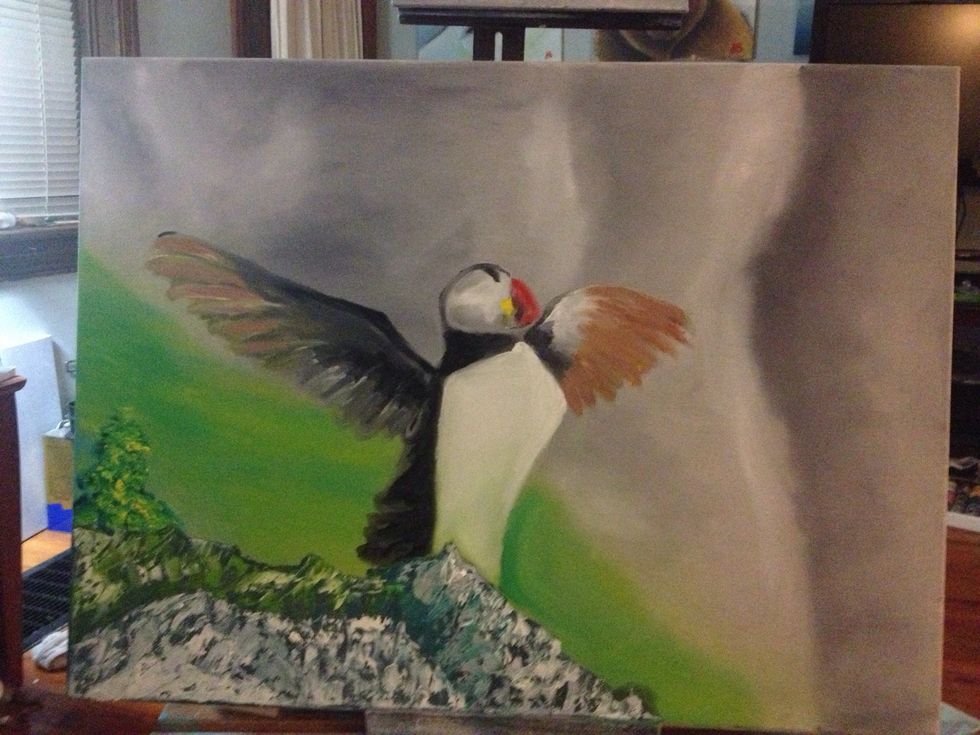 More beak work, then adding some brown into the wings.
Using a liner brush, add some detail into the wings with some liquid white an liquid black.
Thick white on the breast.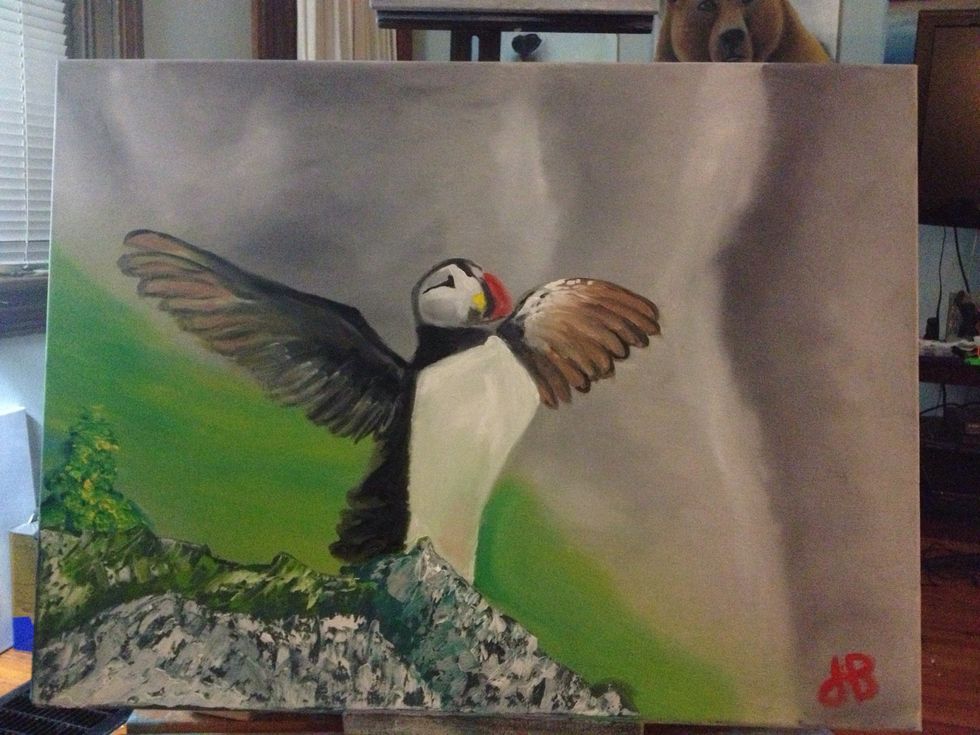 A touch of red to the belly.
Sign the corner with your pinky
Follow me for more creative projects and helpful tips. Also follow my online gallery at Pinterest.com/justinballew
Canvas
Oil paints
Paper plates
Paper towels
Large chip brush
Palette knife
Liner brush