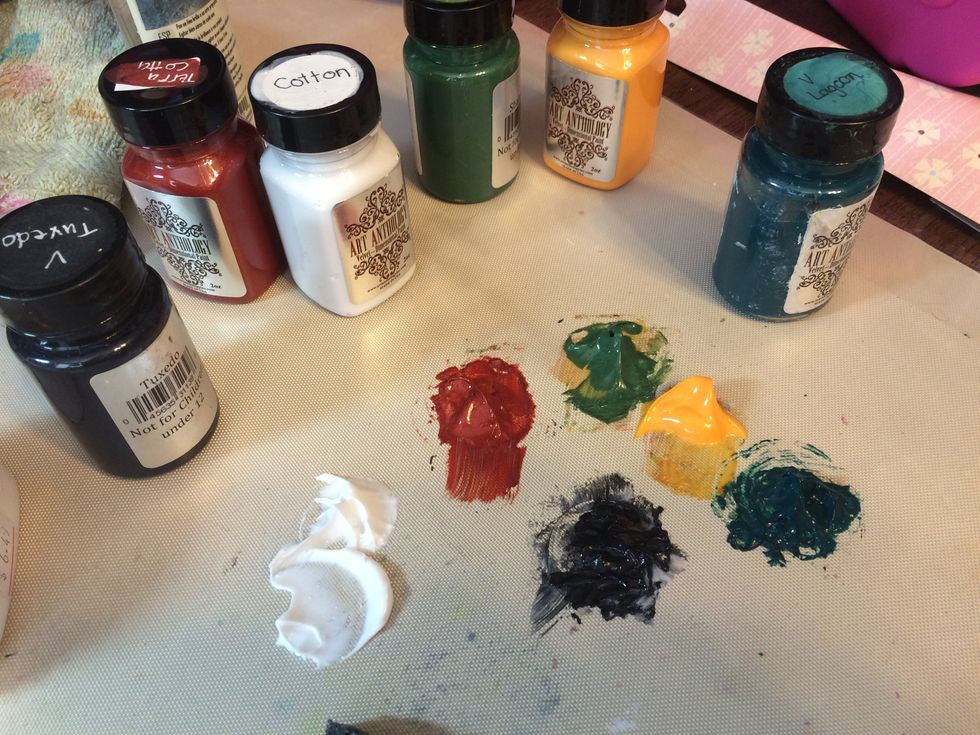 Tip: It's so quick and easy to use my Art Anthology Craft Mat as my paint palette. It's right there next to me while I paint and it's so easy to clean up.
I start my art journal page by applying the Art Anthology Velvets onto my page with a sponge brush. I used the tip of the sponge brush to add the Tuxedo Velvet hash marks.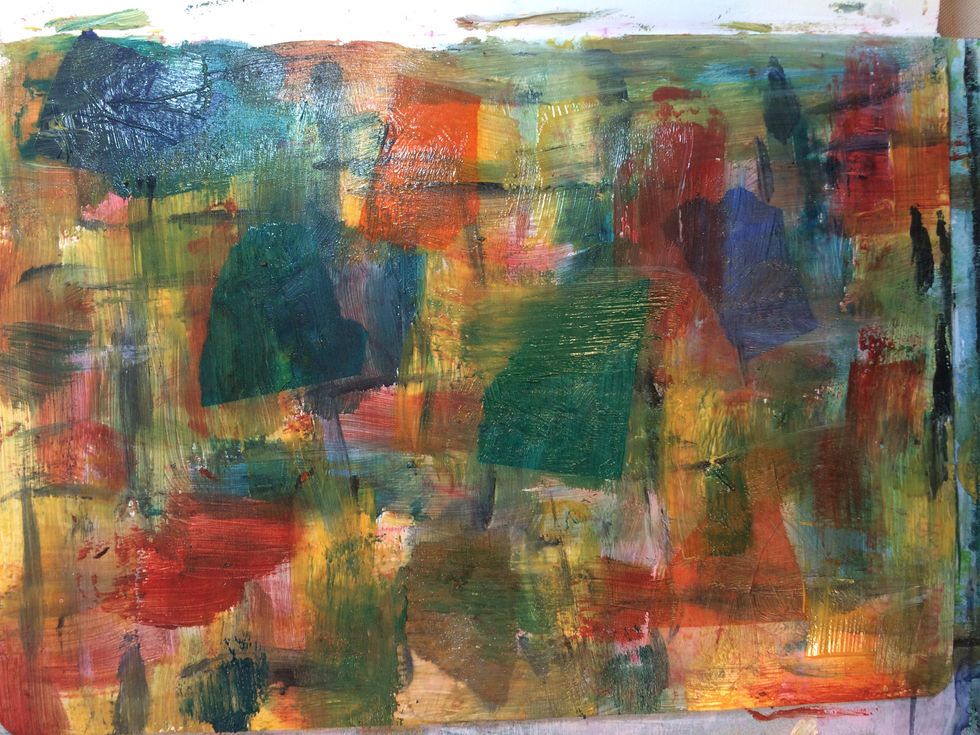 I continue adding layers letting each layer dry before I start on the next. Otherwise, I would end up with a brown 'muddy' page.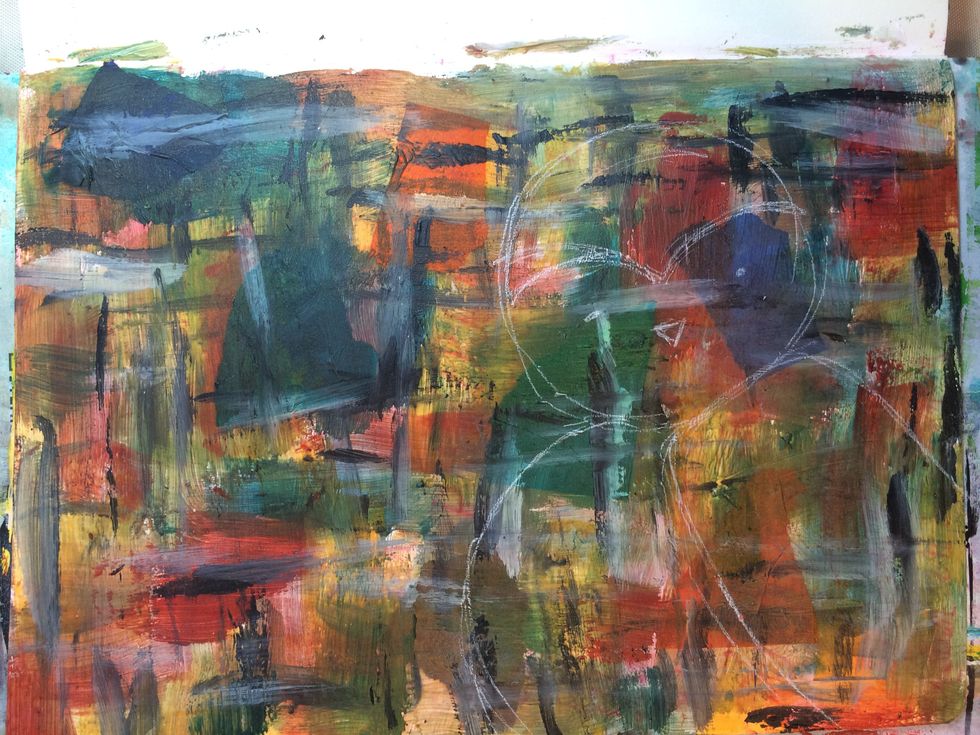 I used a white charcoal pencil to draw my character.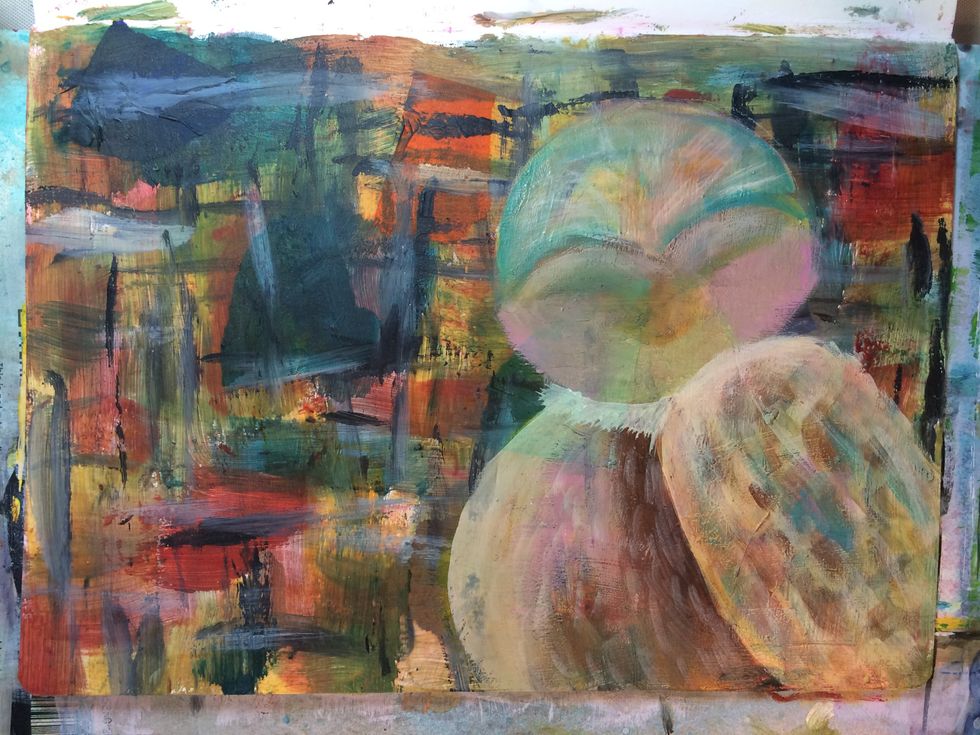 I paint in my character, the owl. I used feathery strokes to give the owl proper texture.
I applied Cotton to the top portion of the background with a spatula and Lagoon to the bottom portion.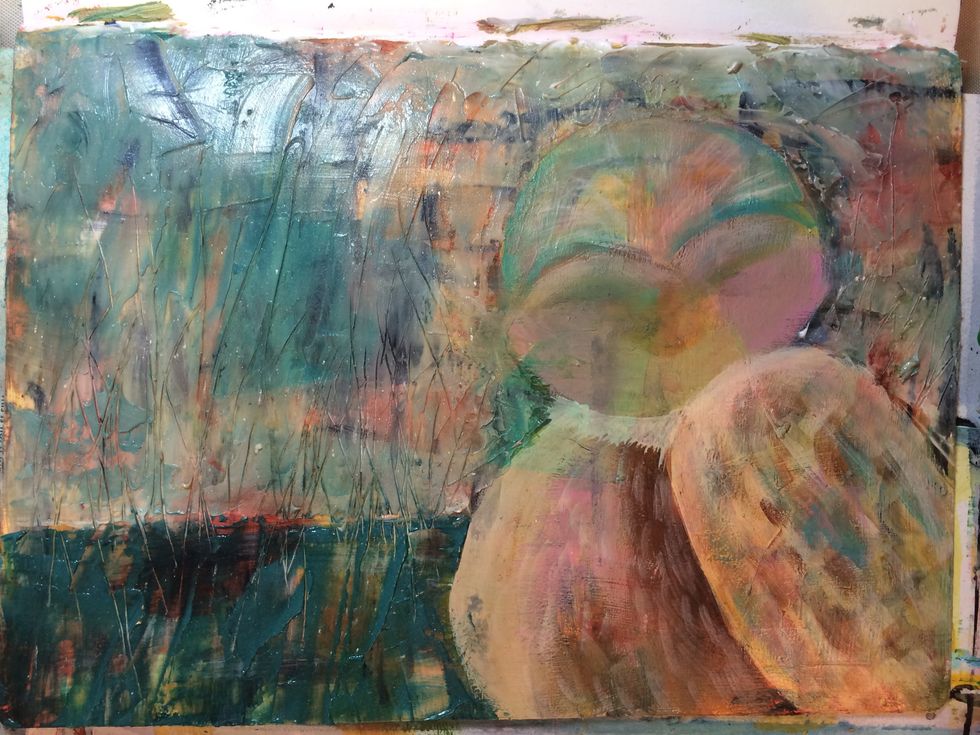 Before it's dry, I scratch lines into the velvet.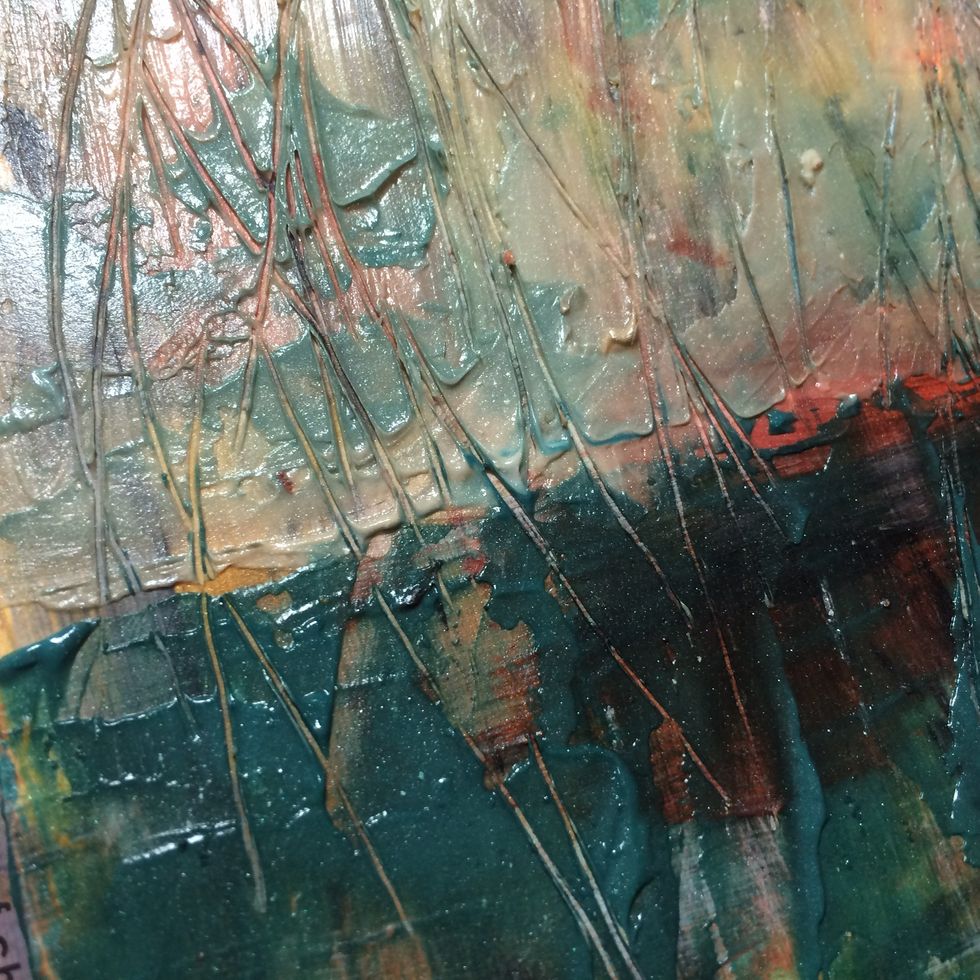 A close-up of the scratched lines.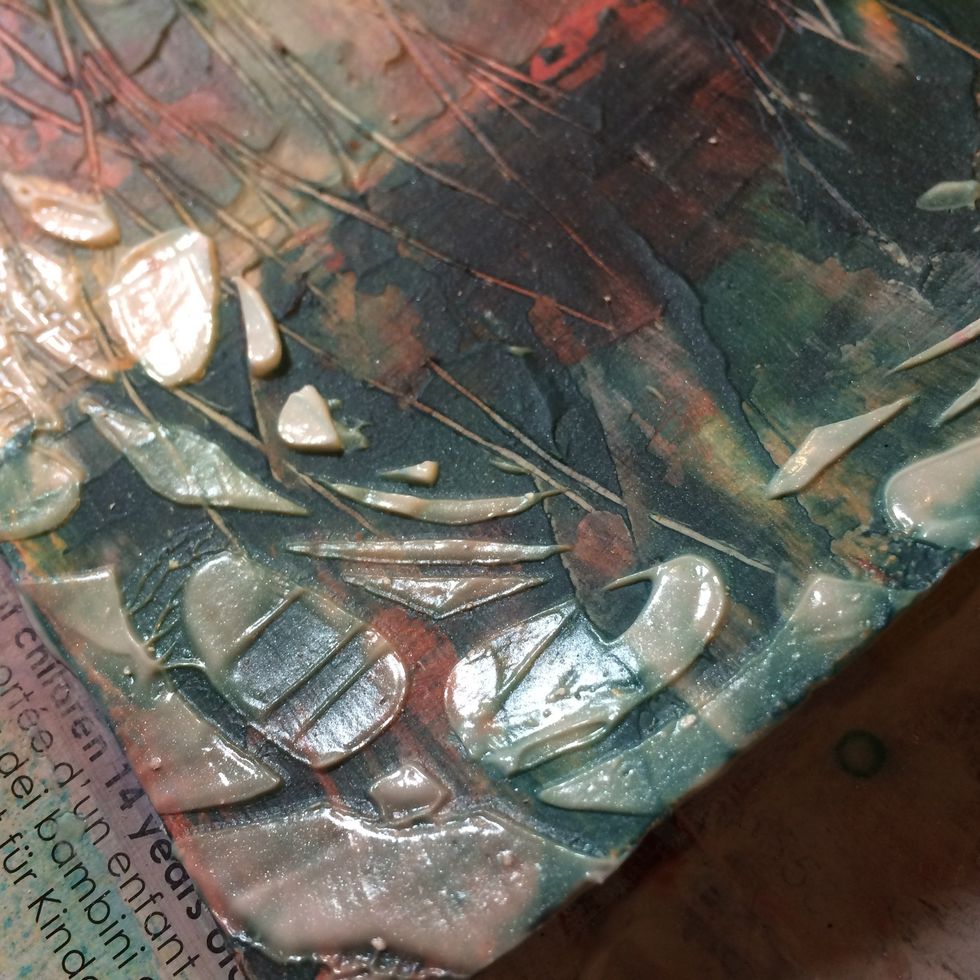 I needed to 'frame' the page so I used the Kaleidoscope Stencil and Cotton Velvet on each of the corners.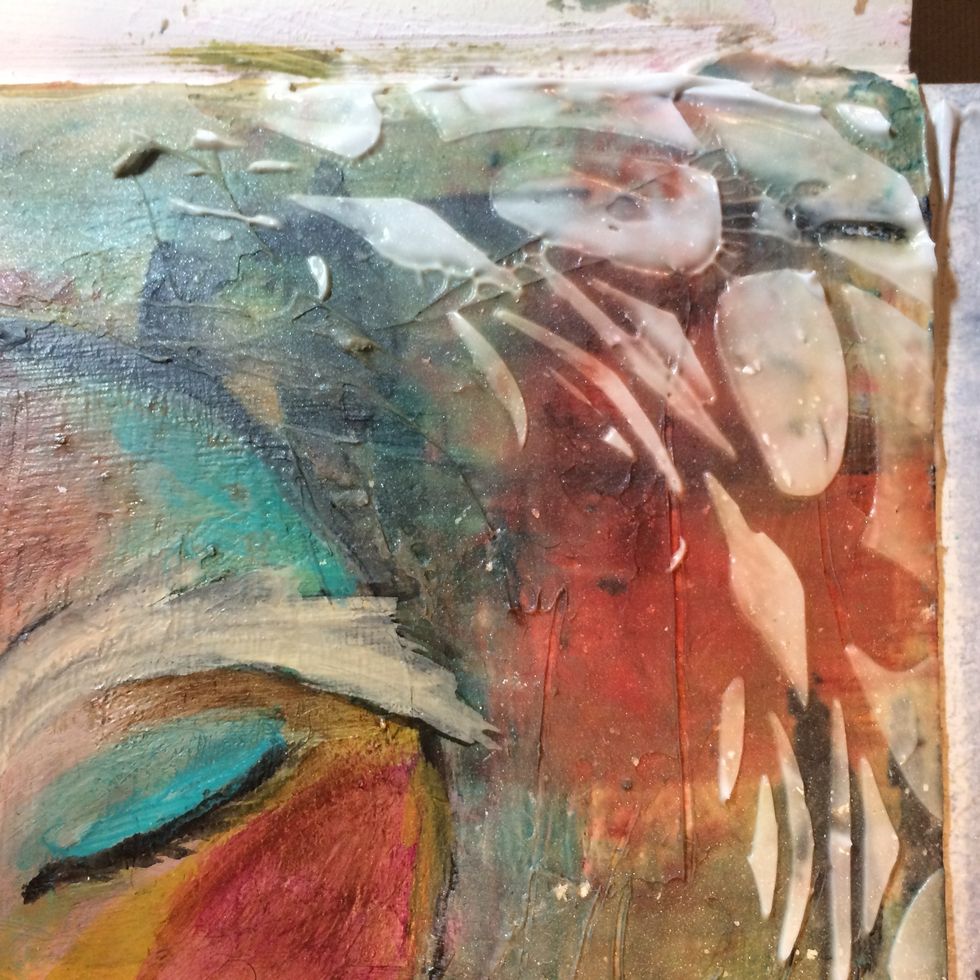 A close-up of the upper-right stenciled corner.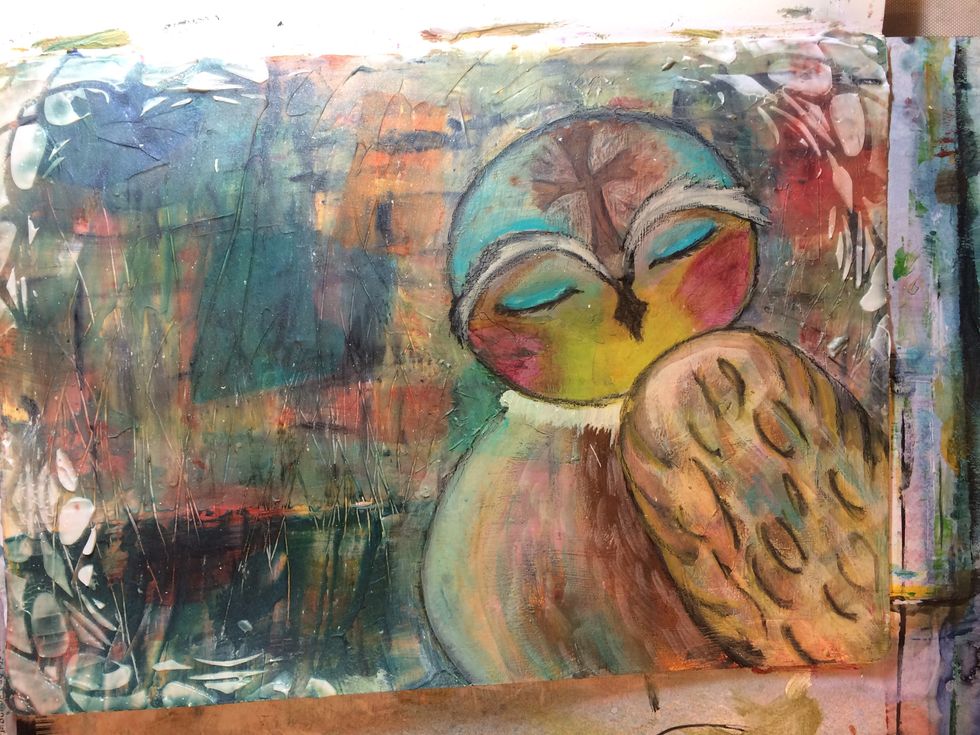 Adding more detail to the owl along the way.
I added a verse with a white Pitt Pen and I was finished. This page was done with a lesson from Life Book.
Tuxedo Velvet
Cotton Velvet
Lagoon Velvet
Mayan Gold Velvet
Shamrock Velvet
Terra Cotta Velvet
Kaleidoscope Stencil
Art Anthology
Art Anthology is a manufacturer of dimensional mediums.\n\nCome chat with us in our Facebook Group: Art Anthology Adventures in Art