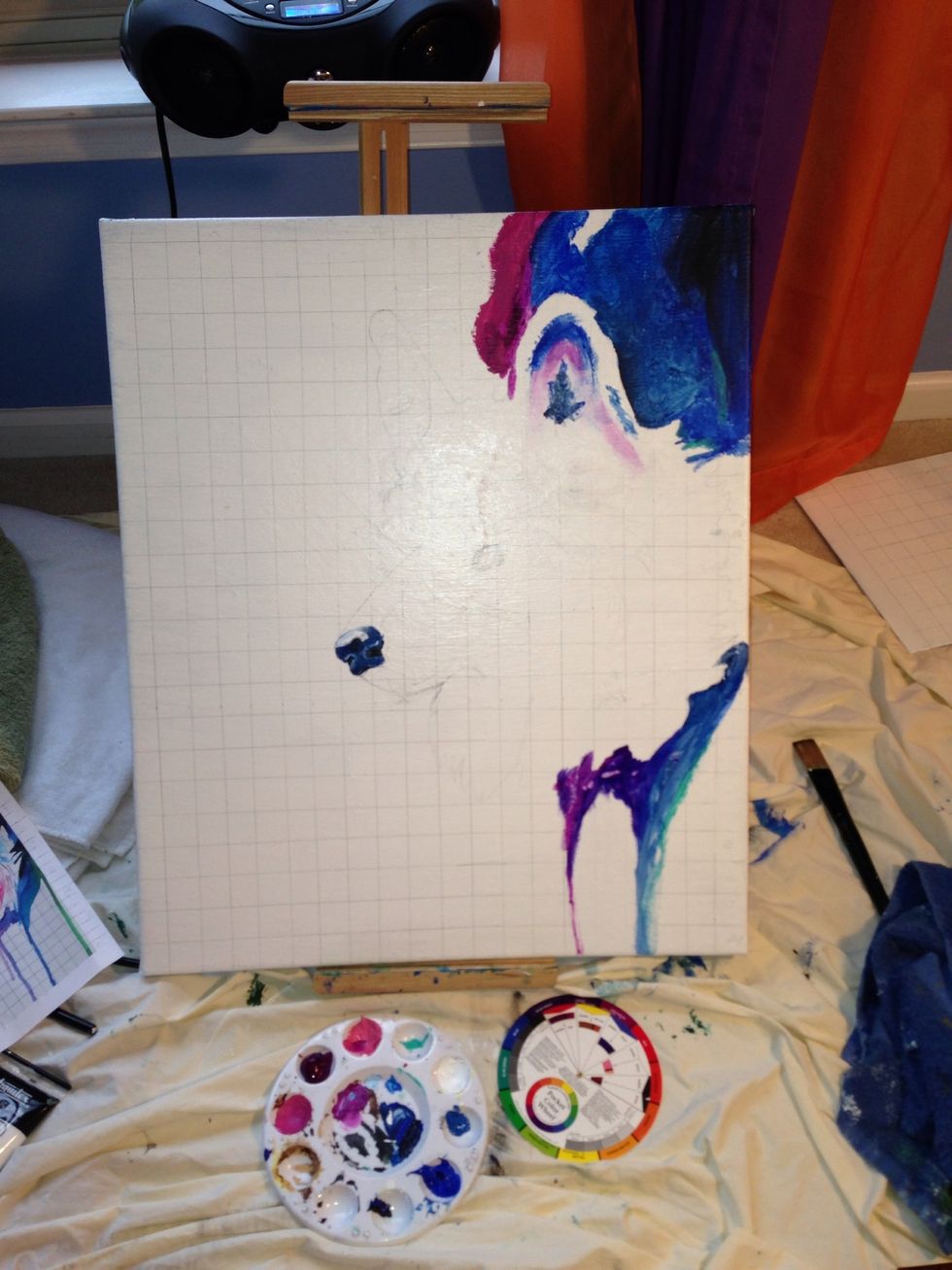 Begin by transferring your wolf picture onto the canvas. I did this by drawing a grid.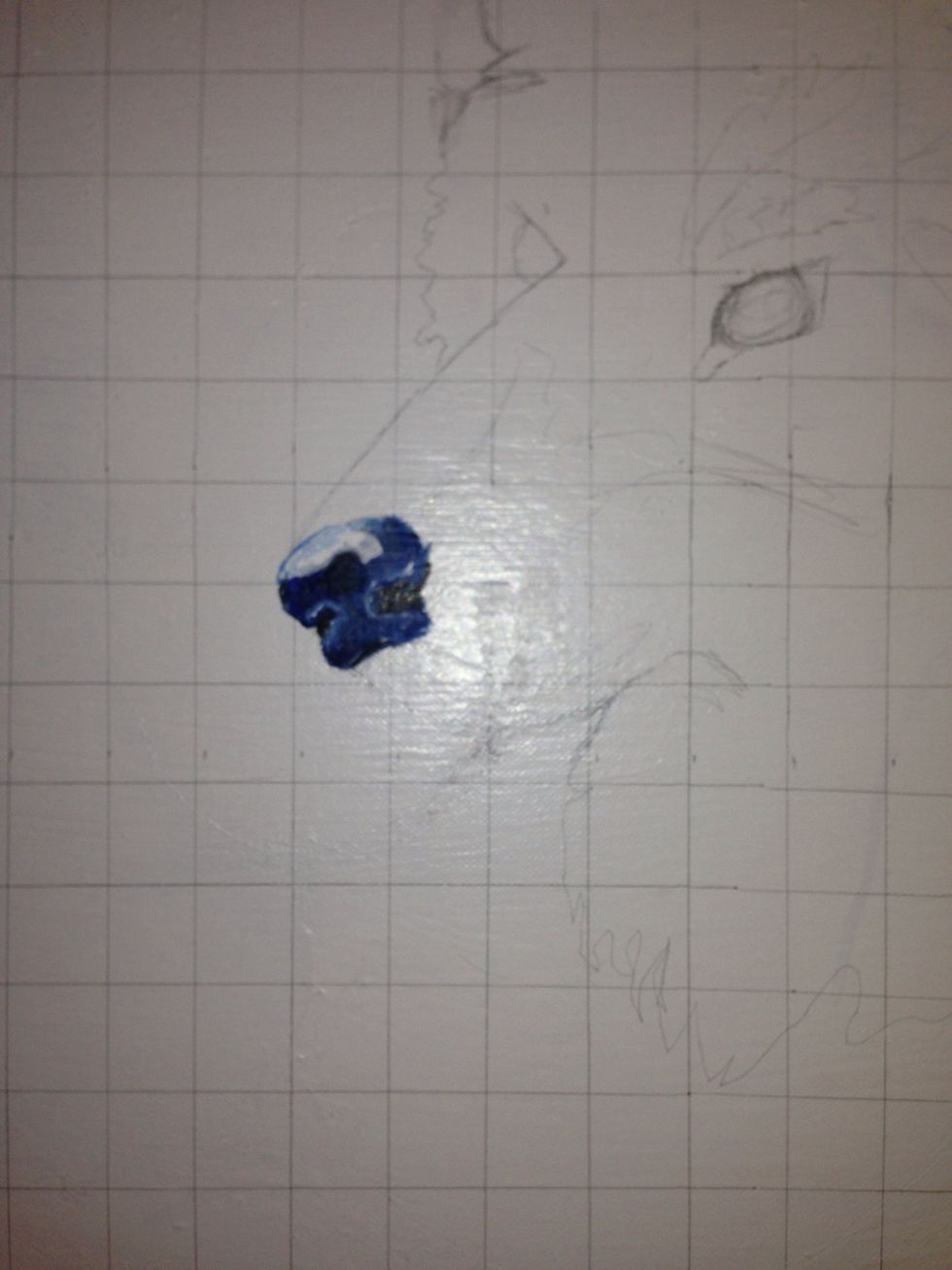 Begin with the cool colors. I worked on the nose first. It's up to you.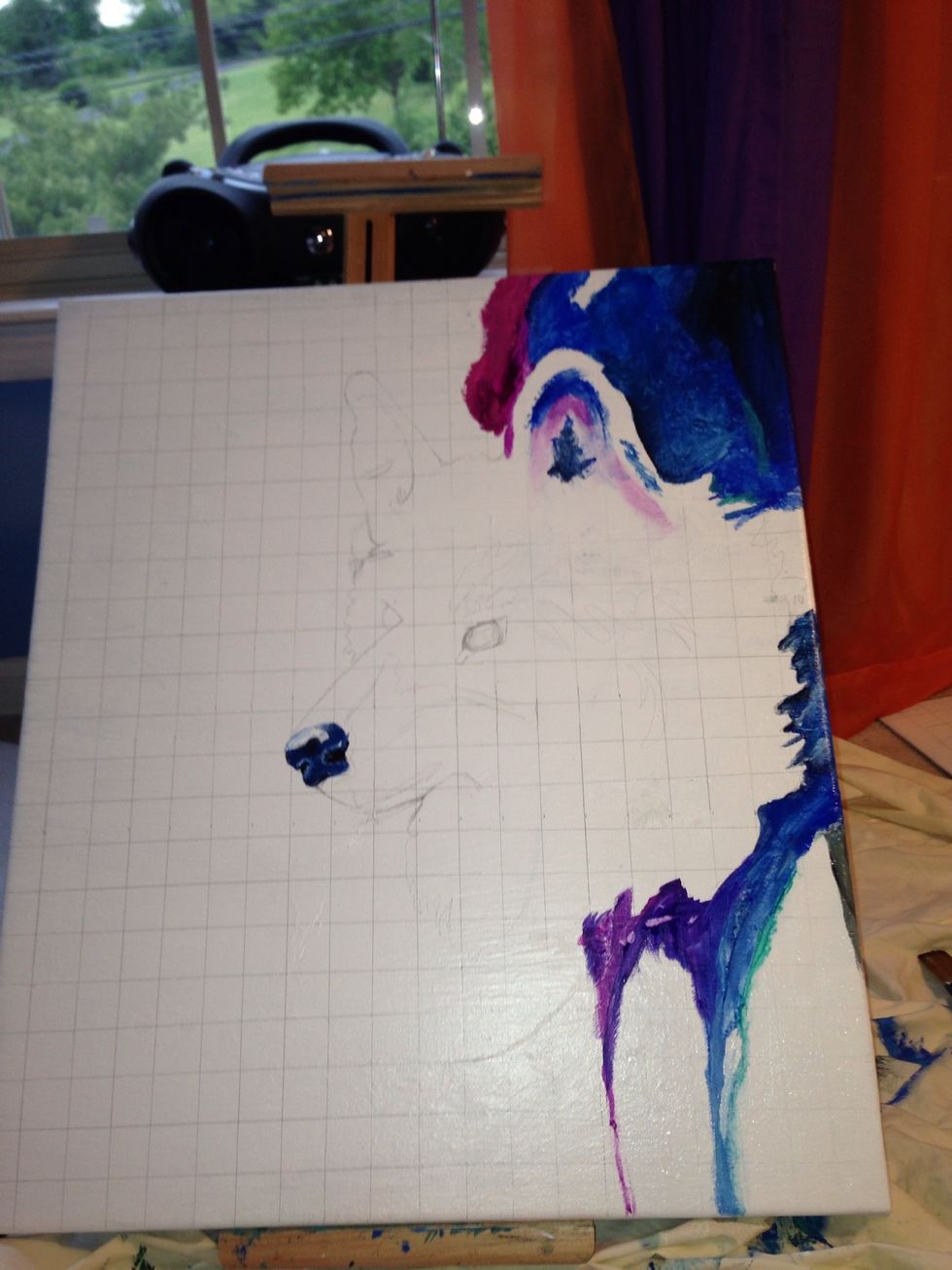 Add dark and light colors to the background. Have fun with mixing colors! Experiment!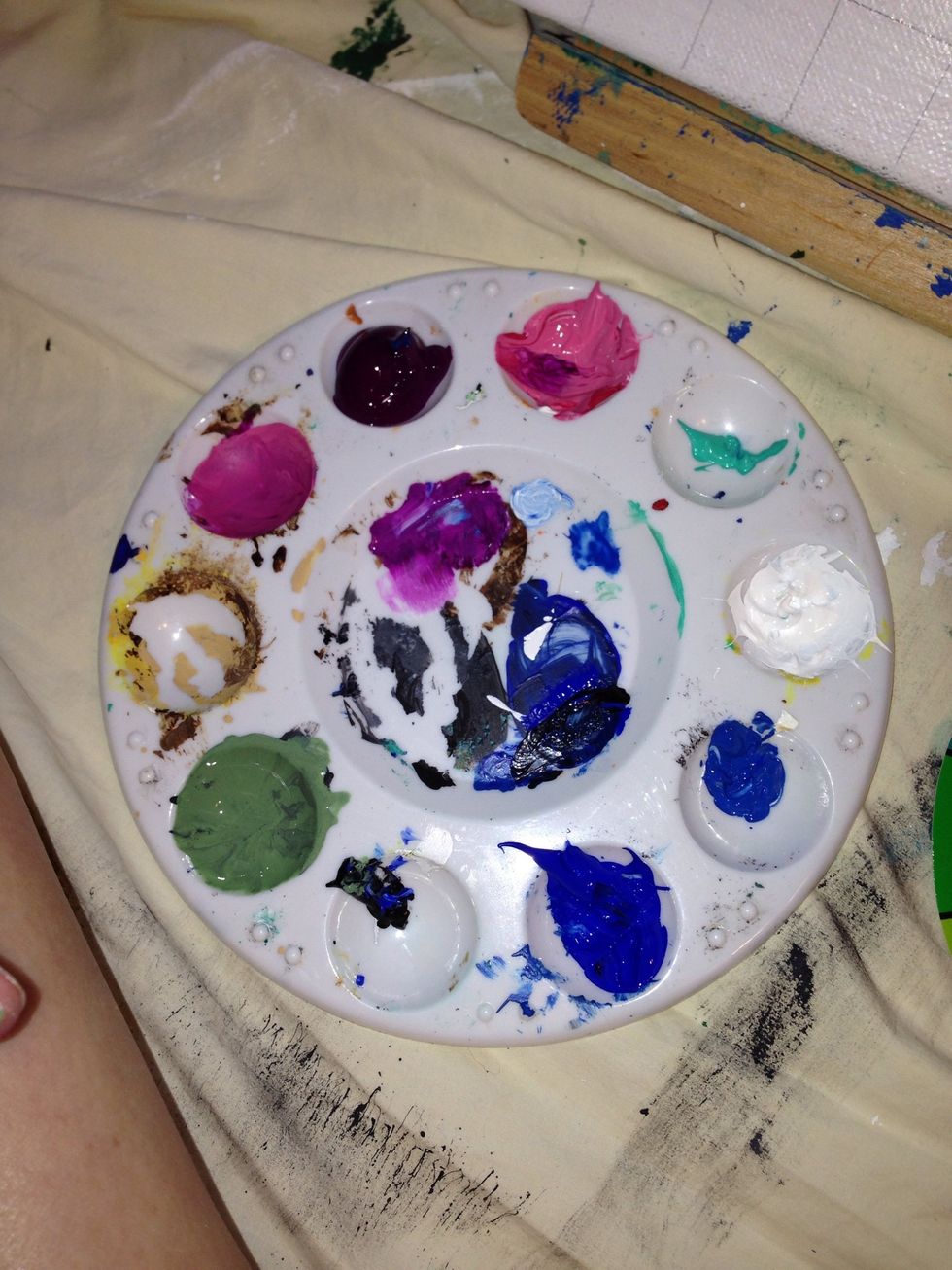 This are the colors I've used so far.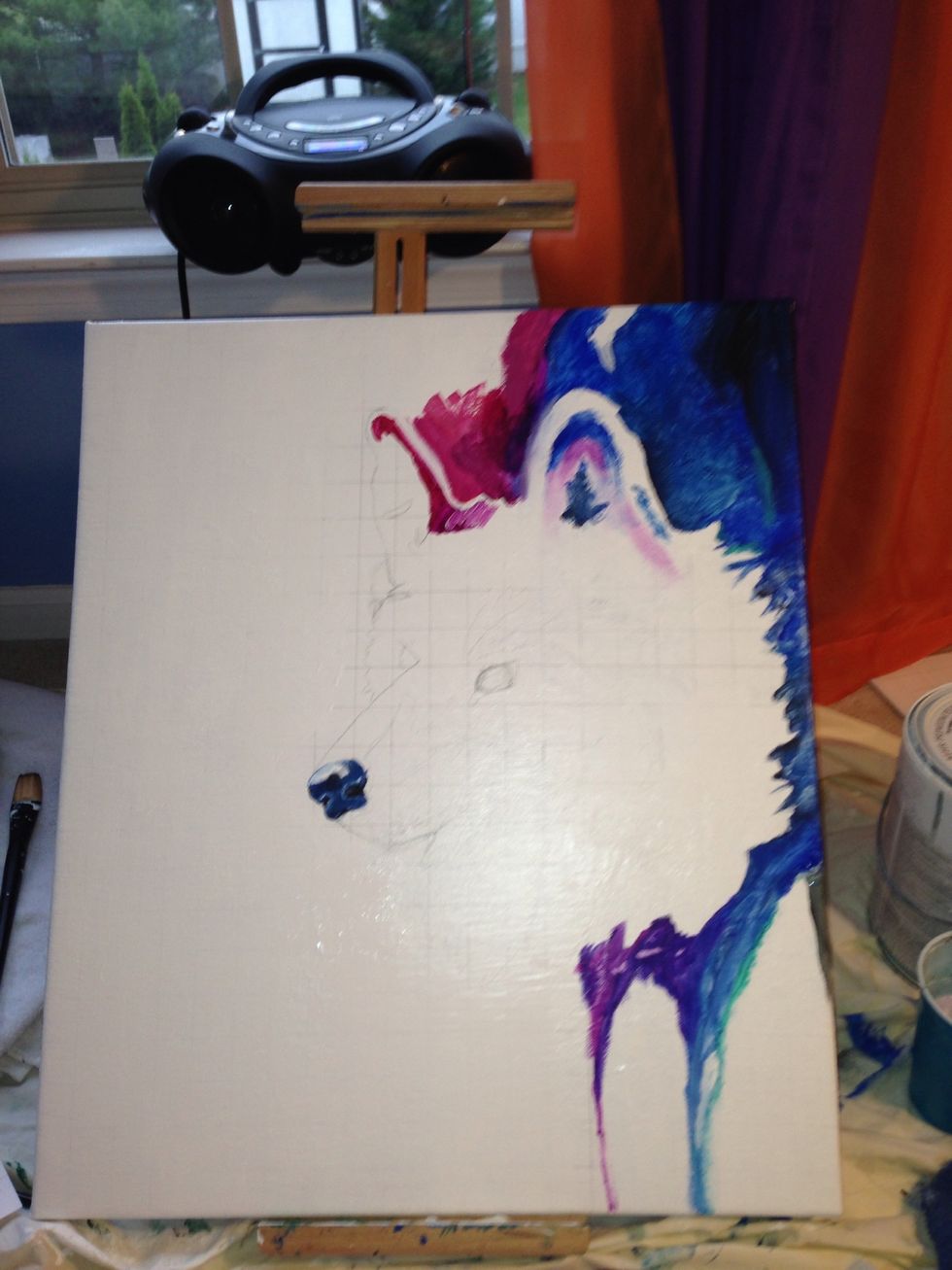 Begin to add a reddish-pink to the top left ear. Begin to remove the grid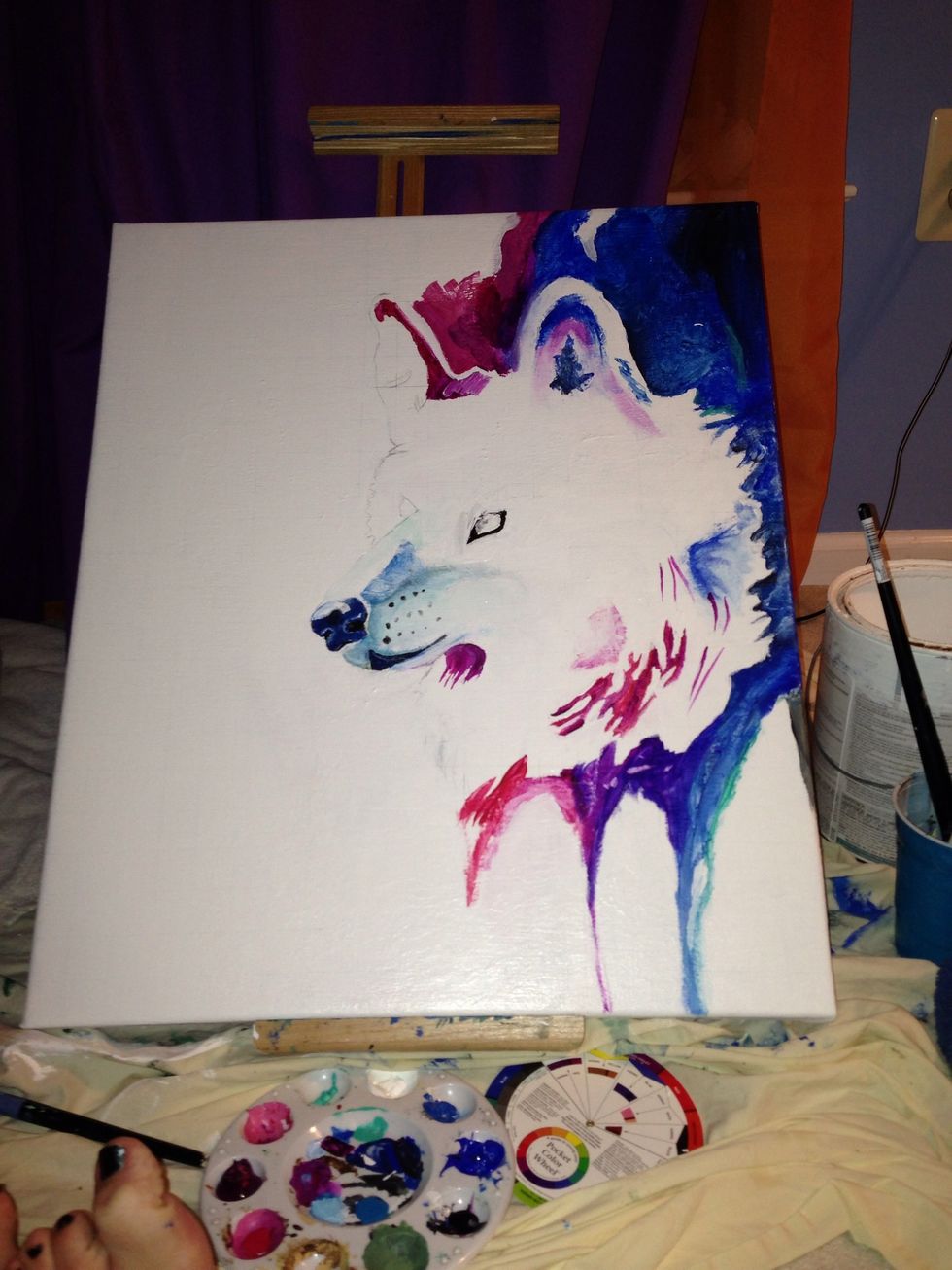 Add some interior detail around the nose. Begin to add colors to create the illusion of the wolf's fur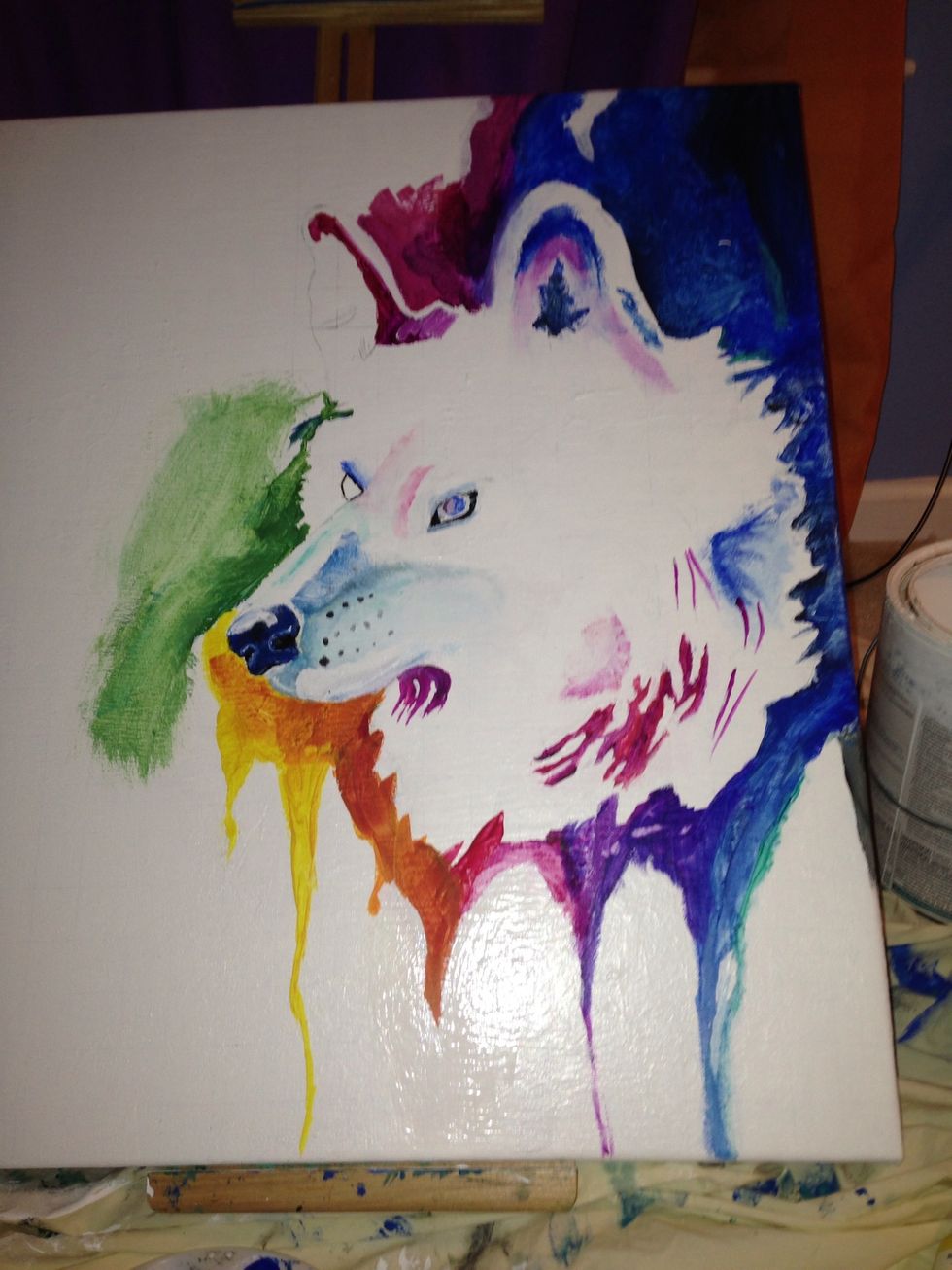 Now moving to the warmer colors, add them around the nose.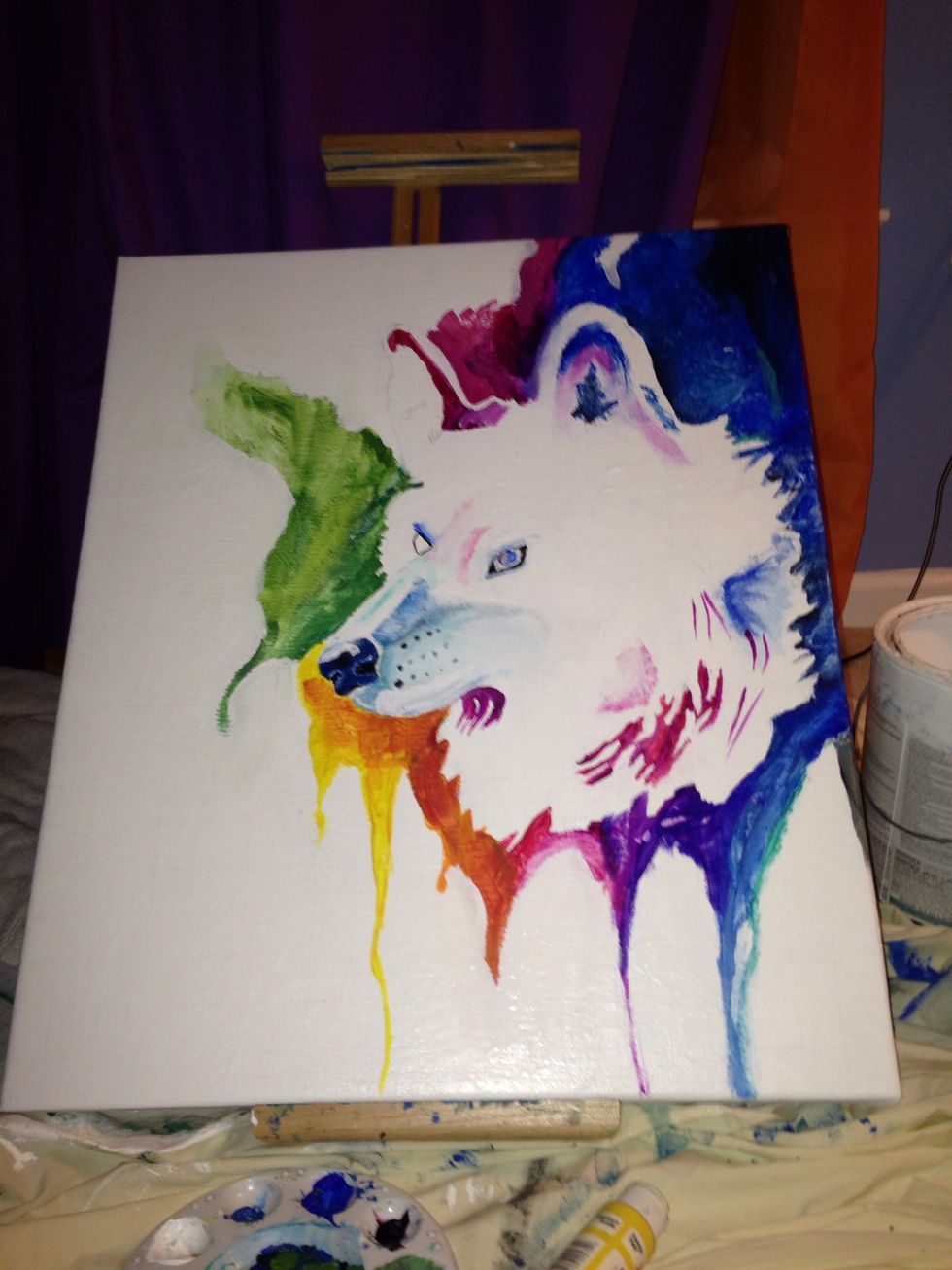 I like the "drippy" effect. It's optional.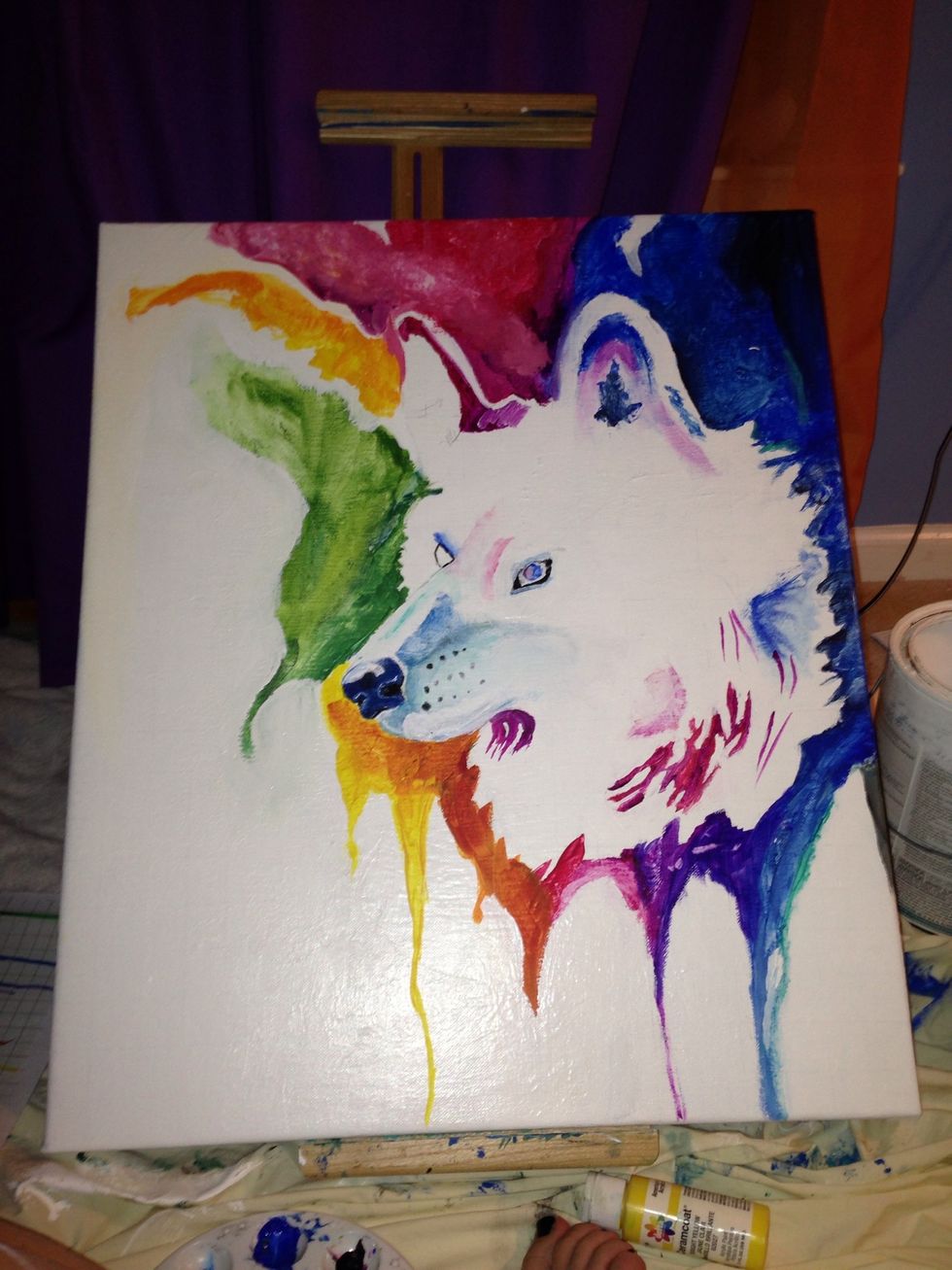 Finish the back ground! Play with it!!!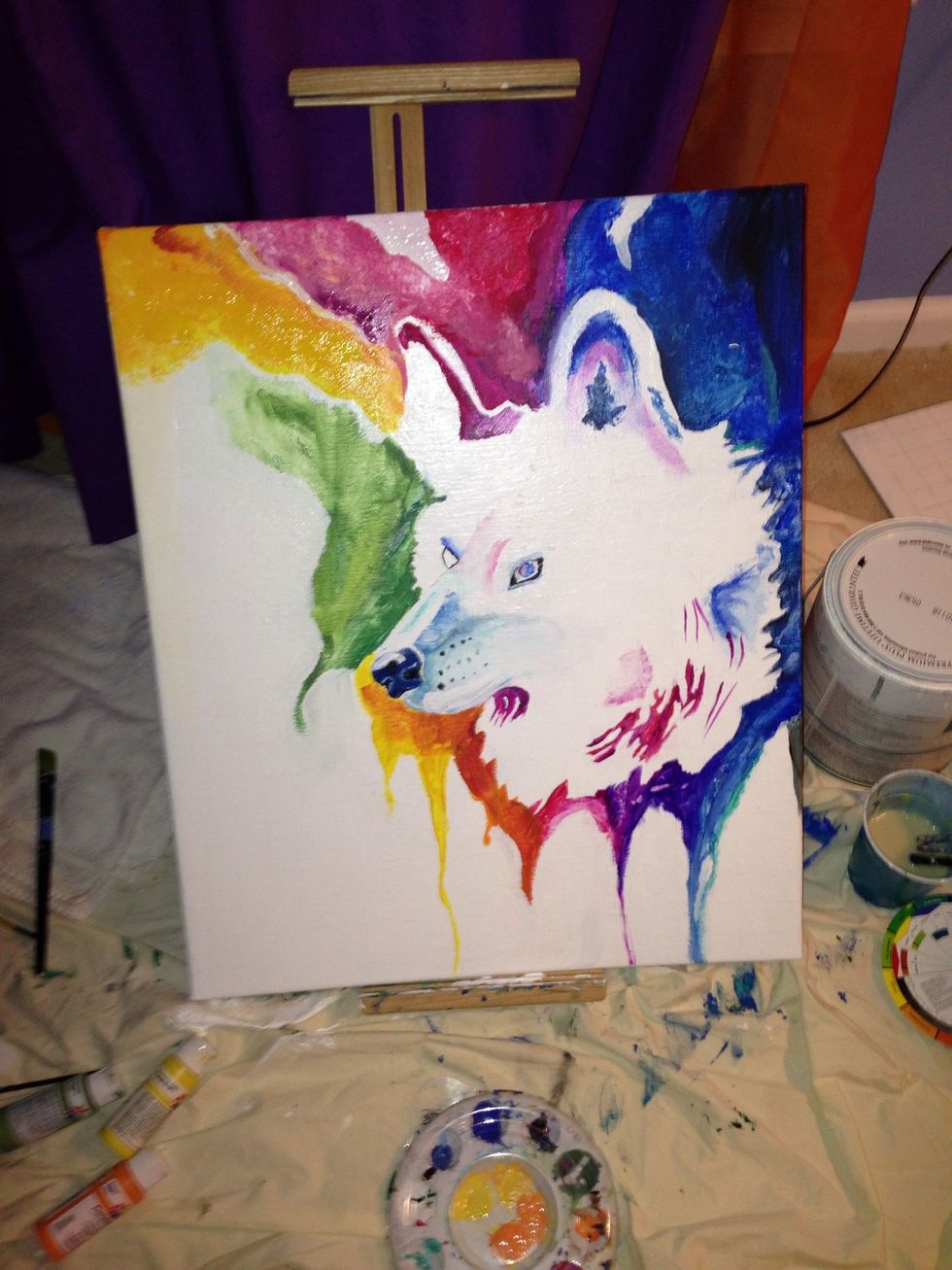 If you don't like an area REDO IT! You'll be happy you did!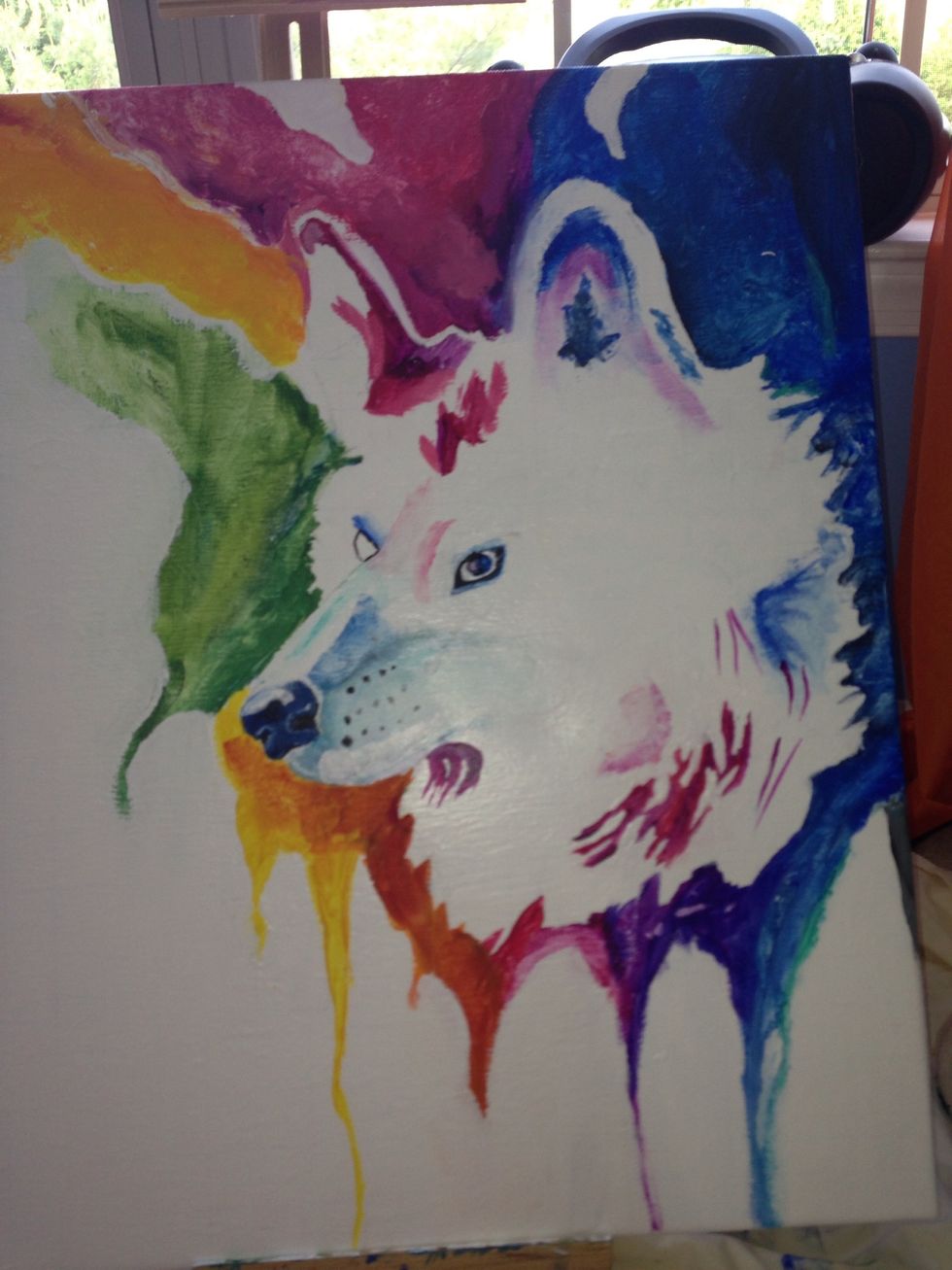 Clean up edges! You don't want to lose them in the colors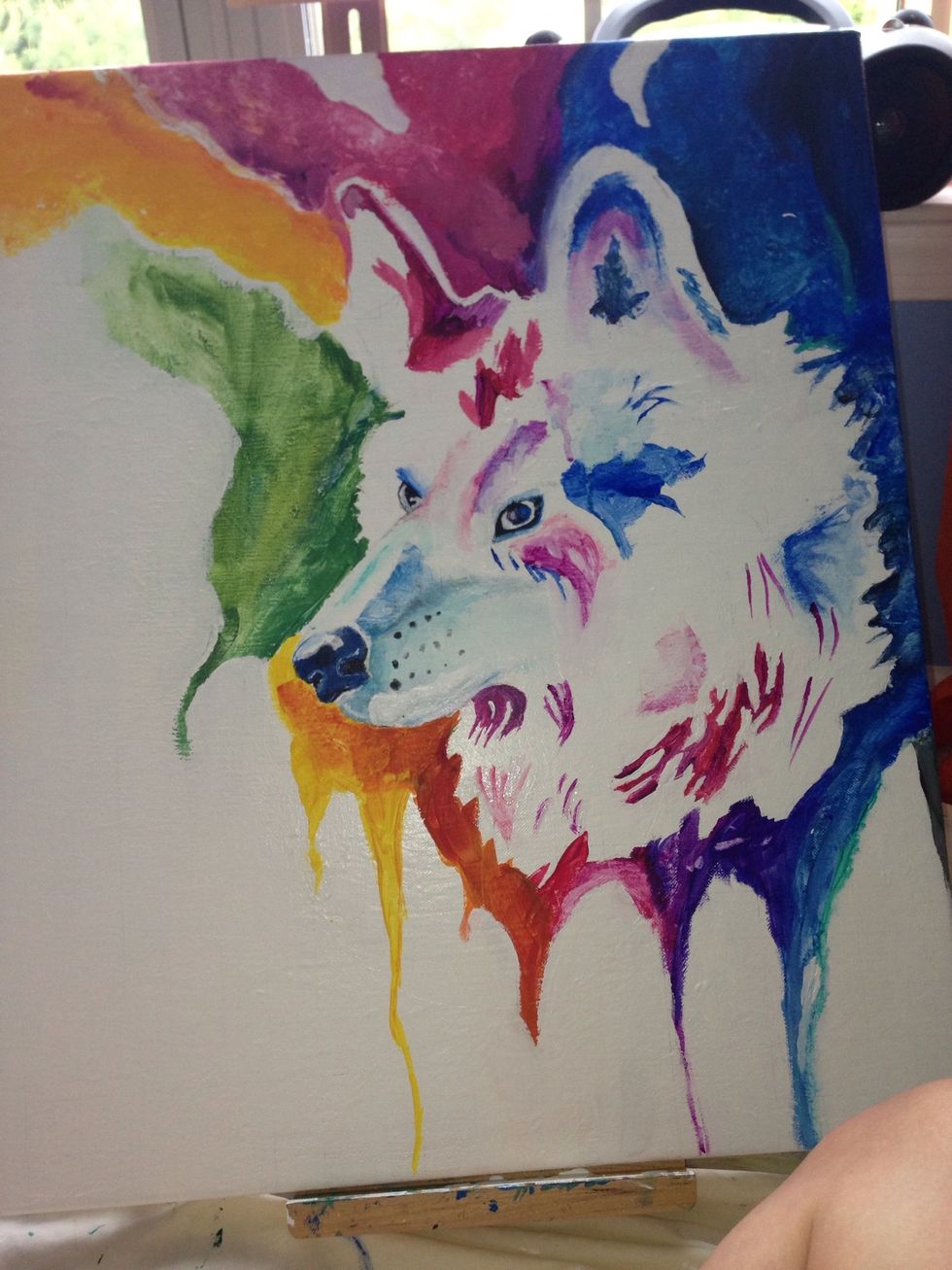 Continue to add detail in the face. Use different colors to add interest!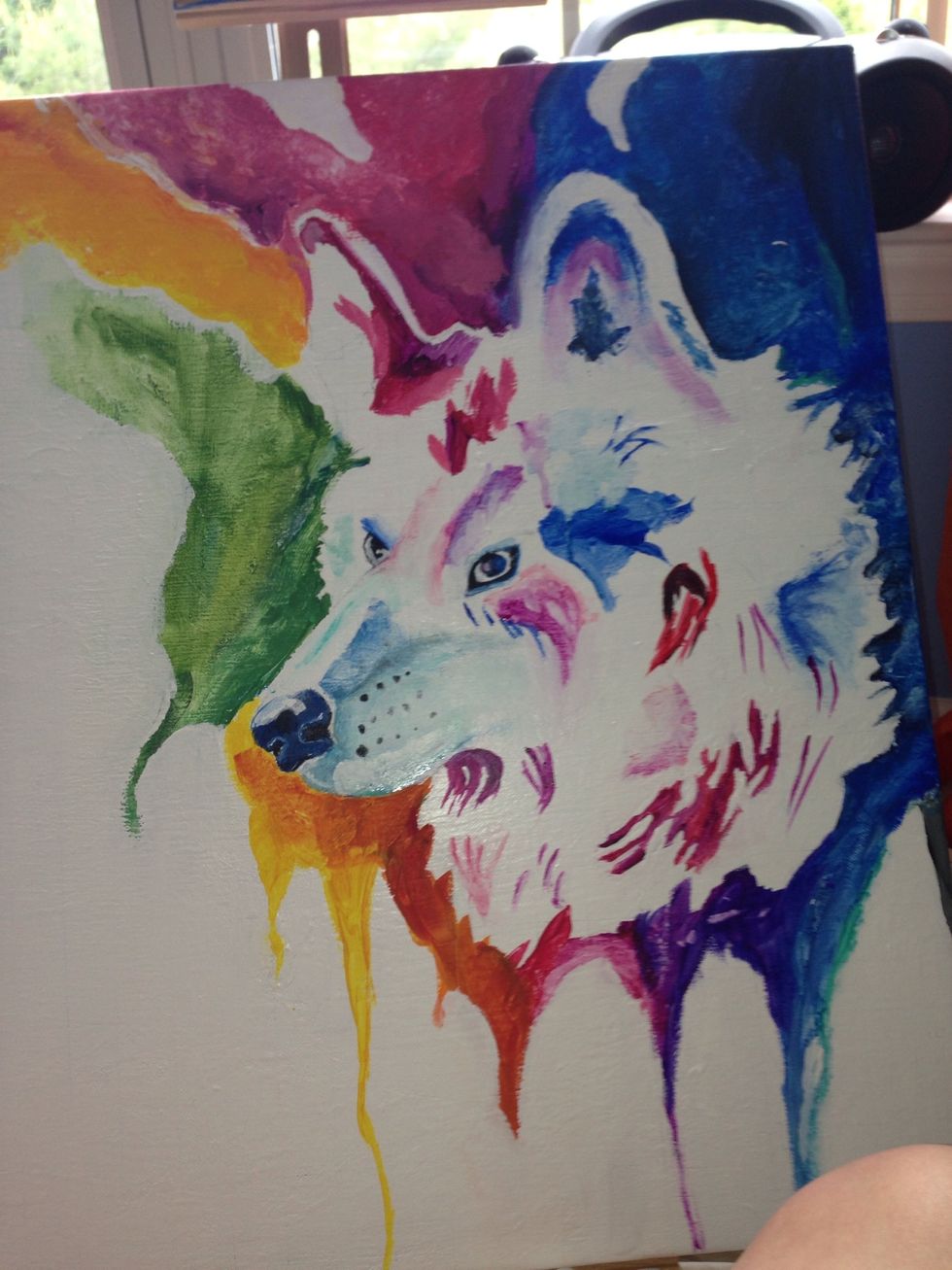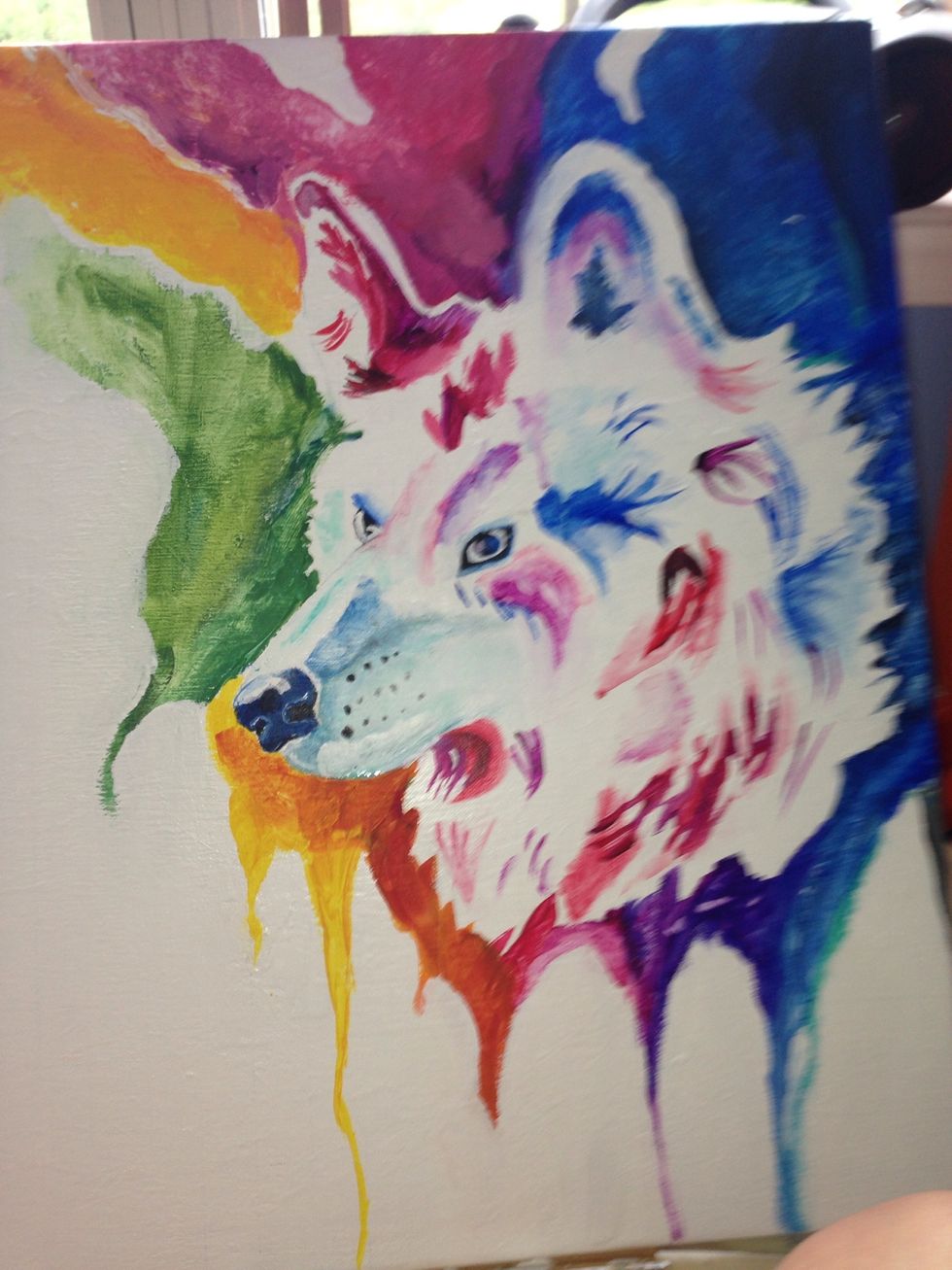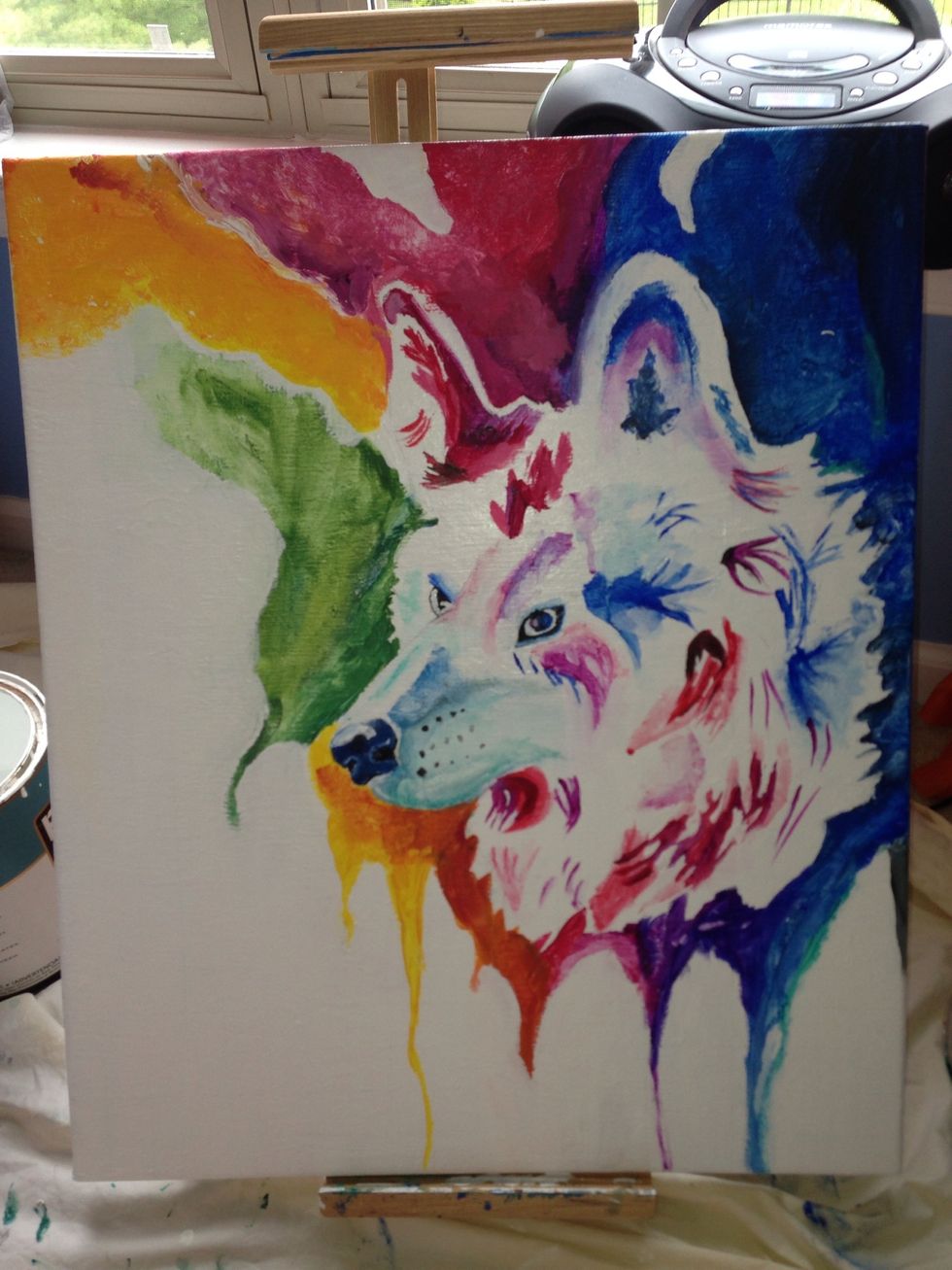 Last minute touches!!!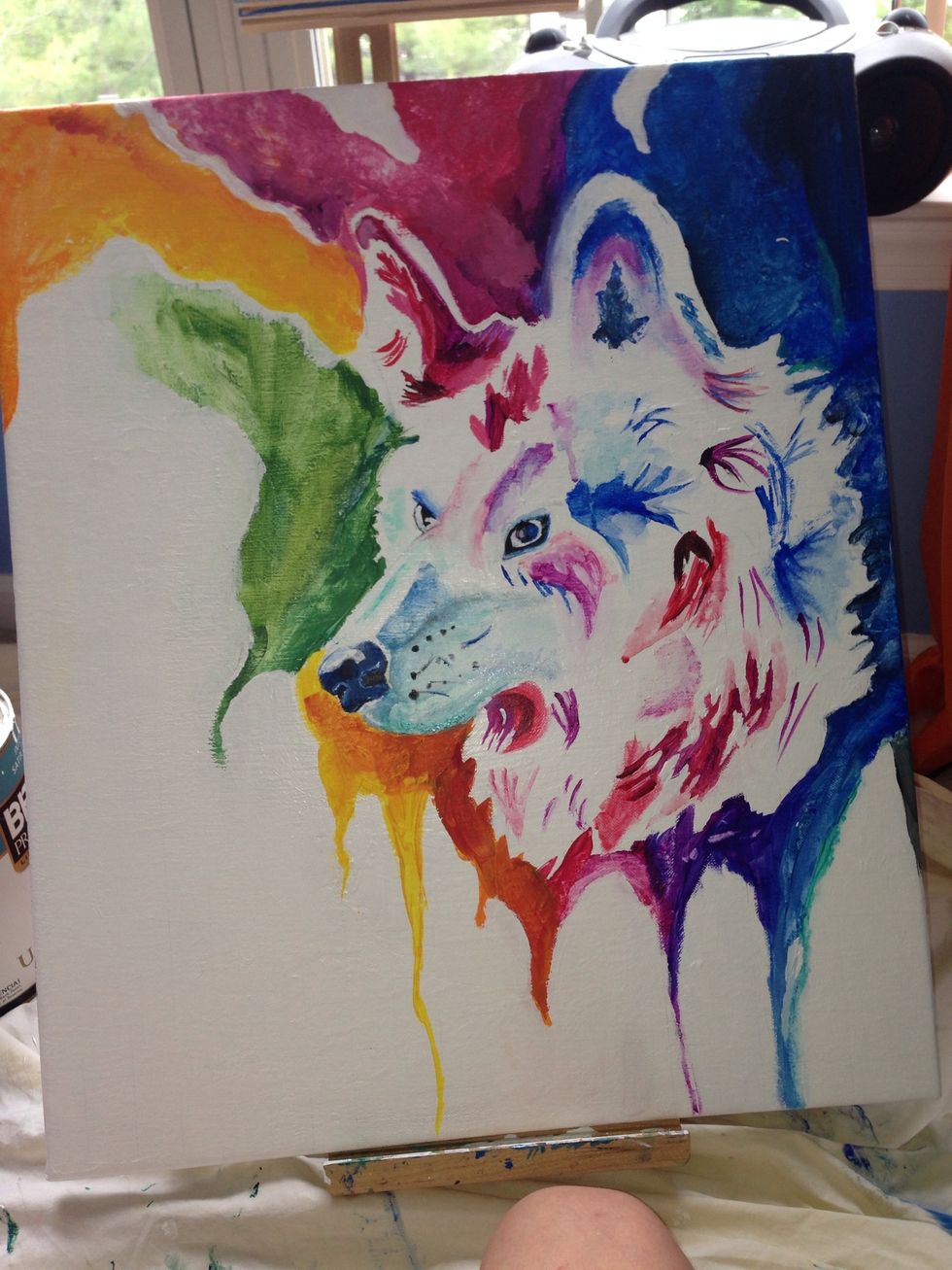 add the whiskers and your finished!!!!!
Show off !!!
Primary Acrylic Colors
Old Cover for floor
Brushes
Water to clean out brushes
Varnish (optional)
Wolf picture
Canvas
Natalie Perry
Hello! Just a heads up, I love art!! So, all of my guides are art related! Tell me if you want me to do a tutorial of anything specific :D