How to paint a vibrant piece of abstract art
Brighten up a corner with your own colourful creation
32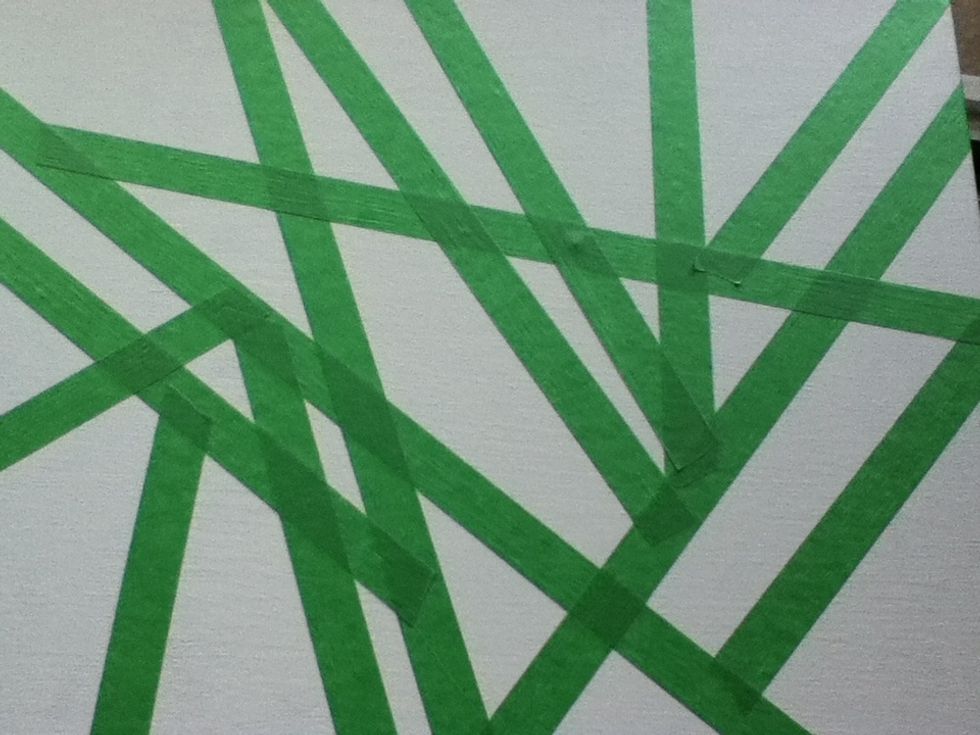 Prepare your canvas by giving it a couple of coats of white paint. When completely dry, block out your pattern using painter's tape.
You may want to tape the edges of your canvas to give your painting a nice clean border.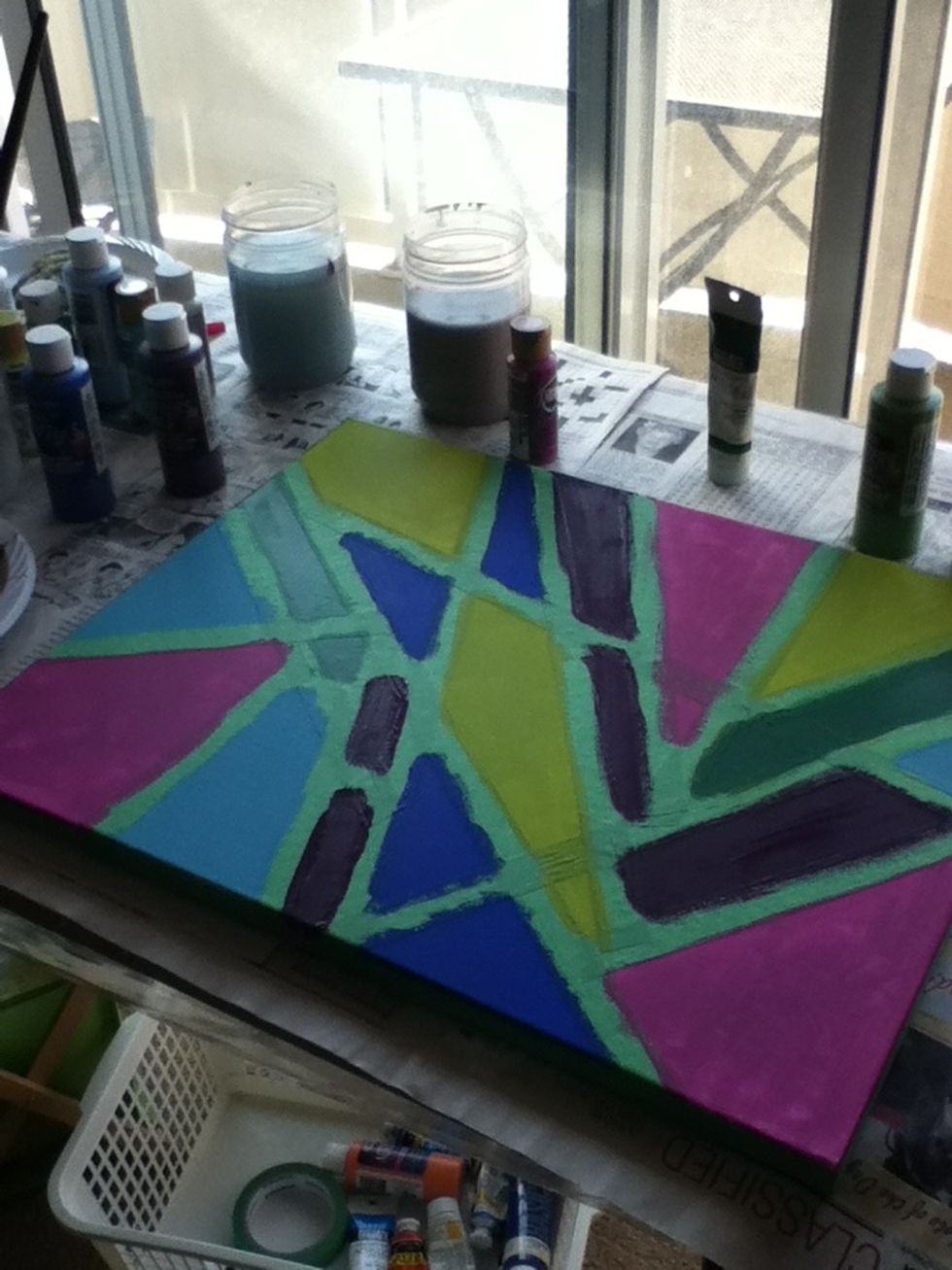 Decide where you want the various colours to go and then paint all the exposed surface. You may have to paint two or even three coats.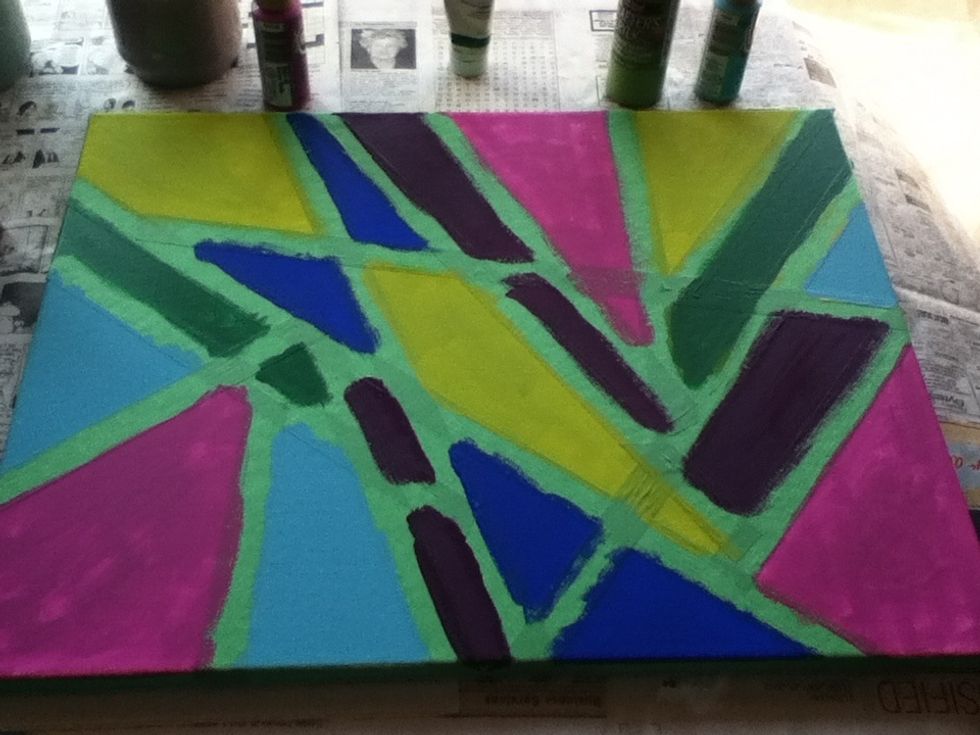 Some colours give better coverage than others. Check the canvas to make sure each block is well covered.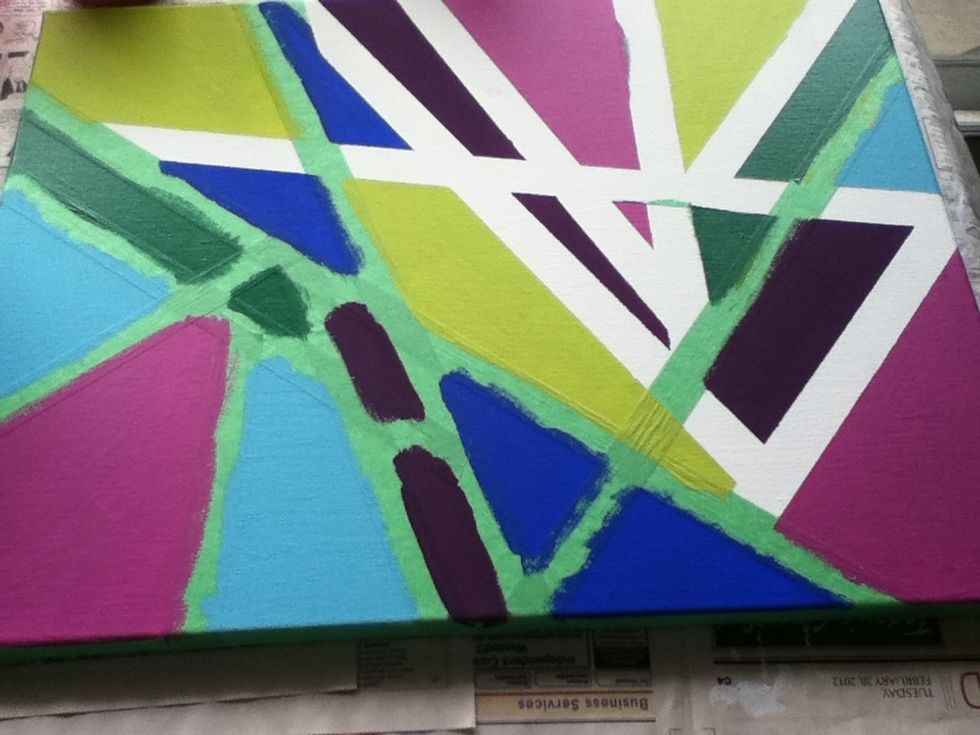 When completely dry, gently remove the strips of painter's tape. It's best to remove tape slowly to prevent as little disturbance of the paint as possible. Some painters tape are better than others.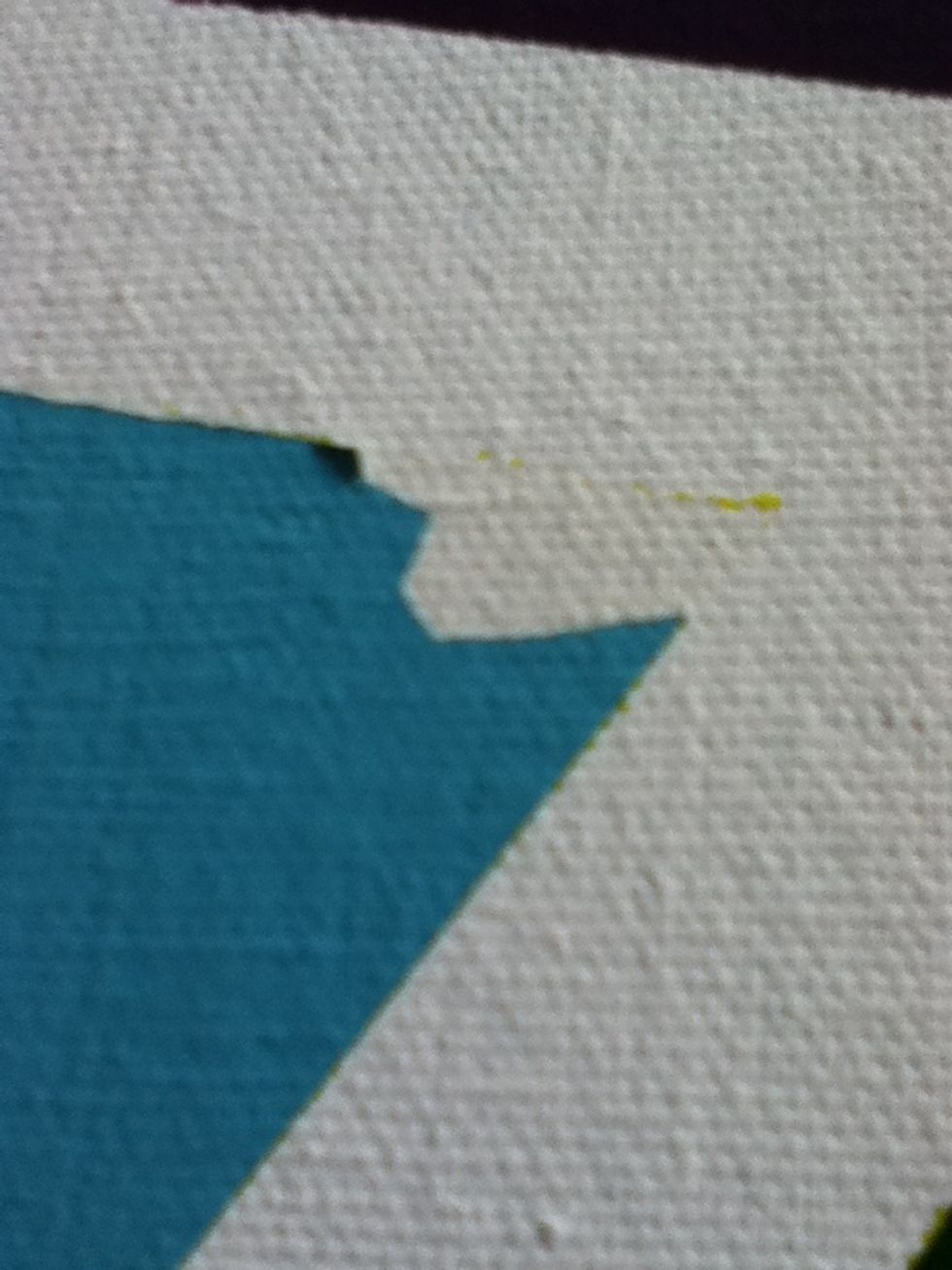 No matter how careful, accidents do happen. You can repair this after all the tape is removed.
Fix a chunk of lost paint by retaping and repainting, remembering to give a couple if coats to match similar colour,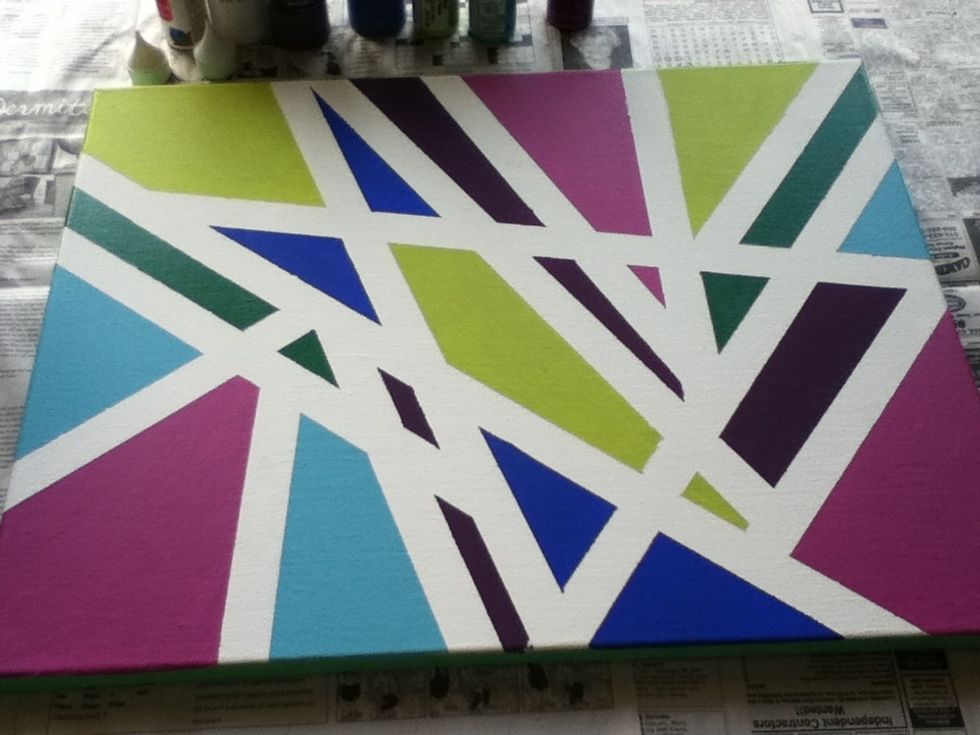 Lines should be nice and crisp. You might like this enough to use it as your finished piece.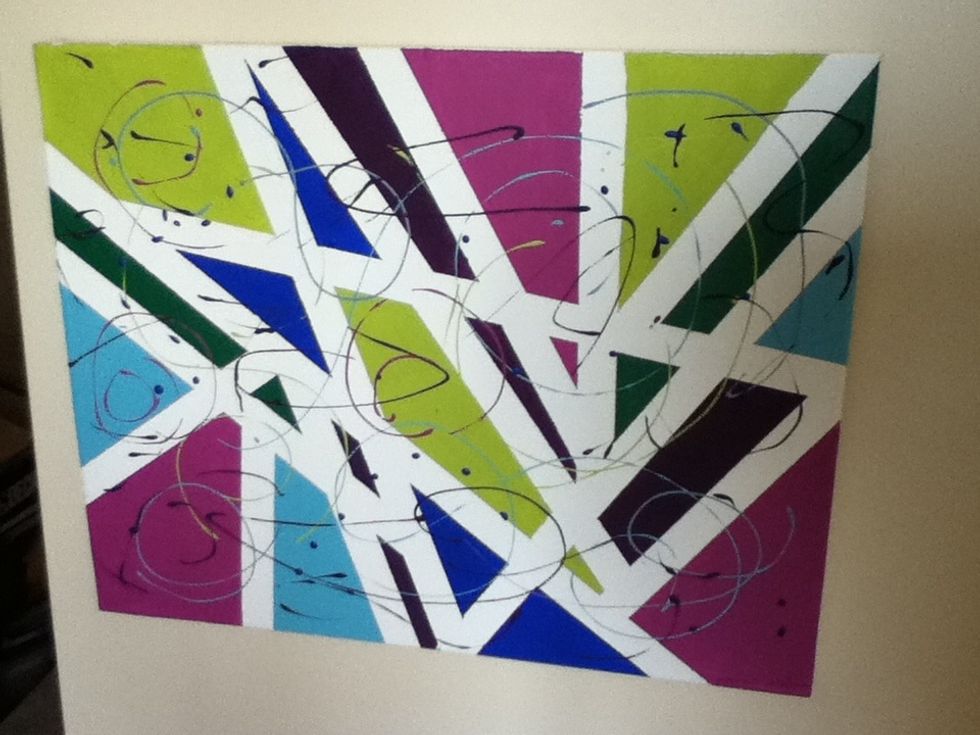 Or you may like to add some paint swirls to add some additional movement. I removed the caps from the paint and replaced them with fine tip tops (purchased at Walmart) to make swirls.
You could finish off by applying a coat or two of acrylic sealer to protect your painting. I would suggest the low odour type of sealer Hope you have fun with your painting!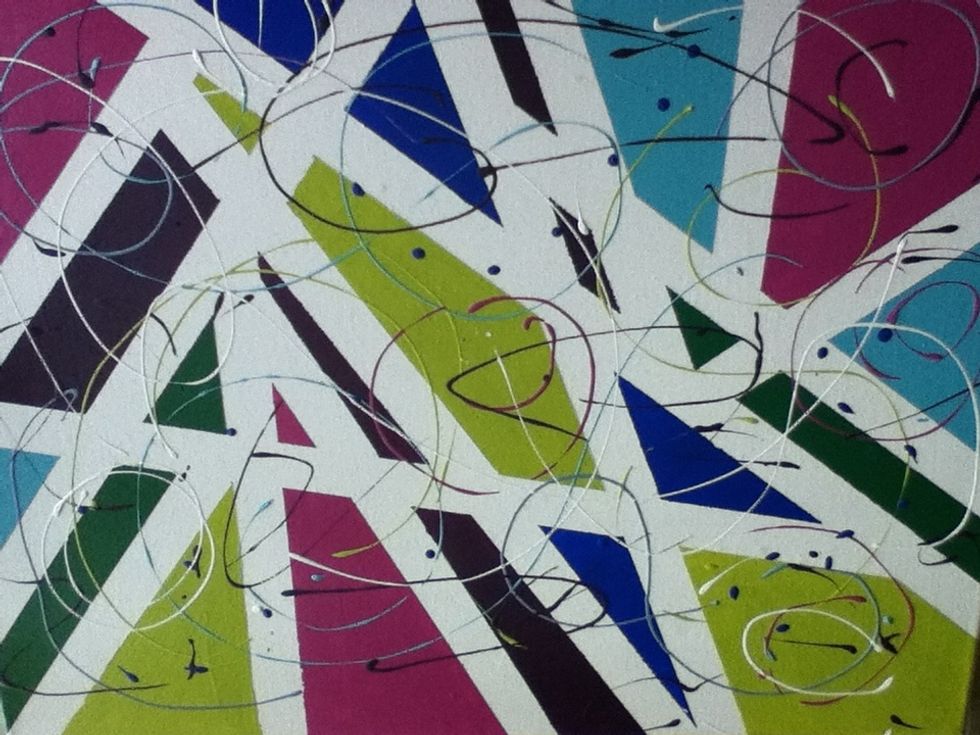 It's fun to name your paintings. I call this one, "Wasn't That a Party?"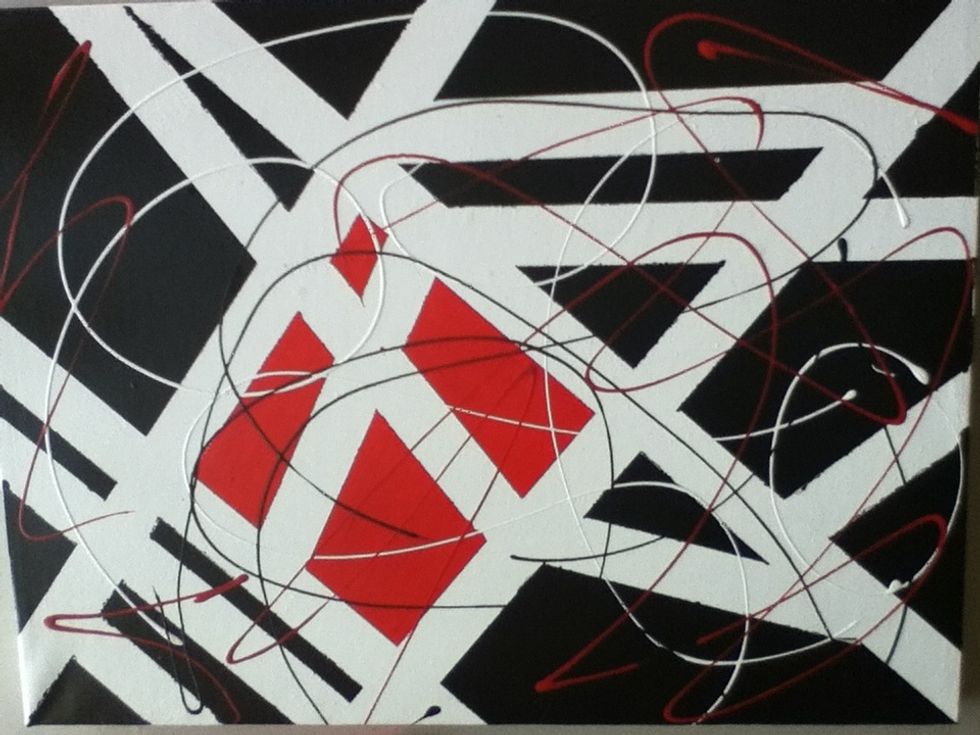 This I named, "Stop!"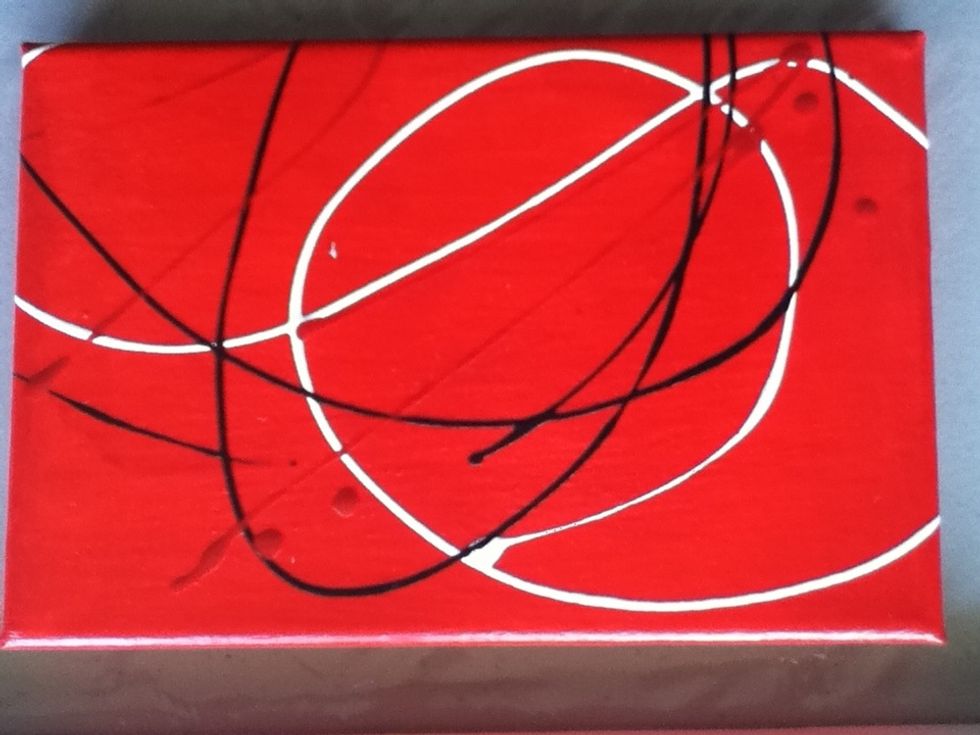 This little one is called, "I Said Stop!".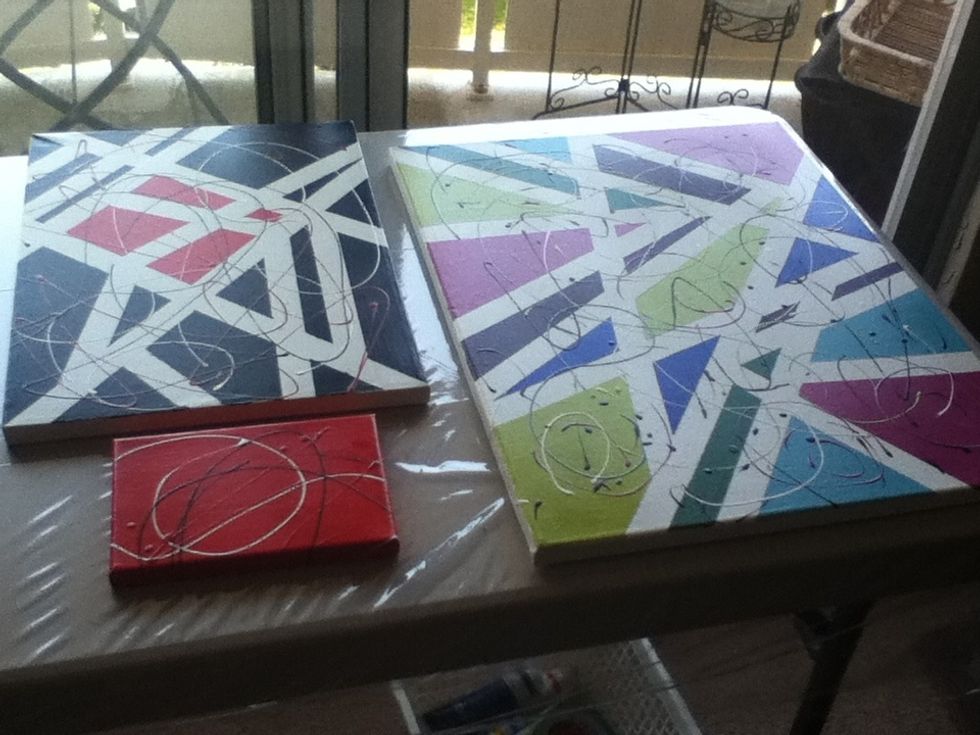 Enjoy!
Alyssa Cardi created this gorgeous piece. I love the colours!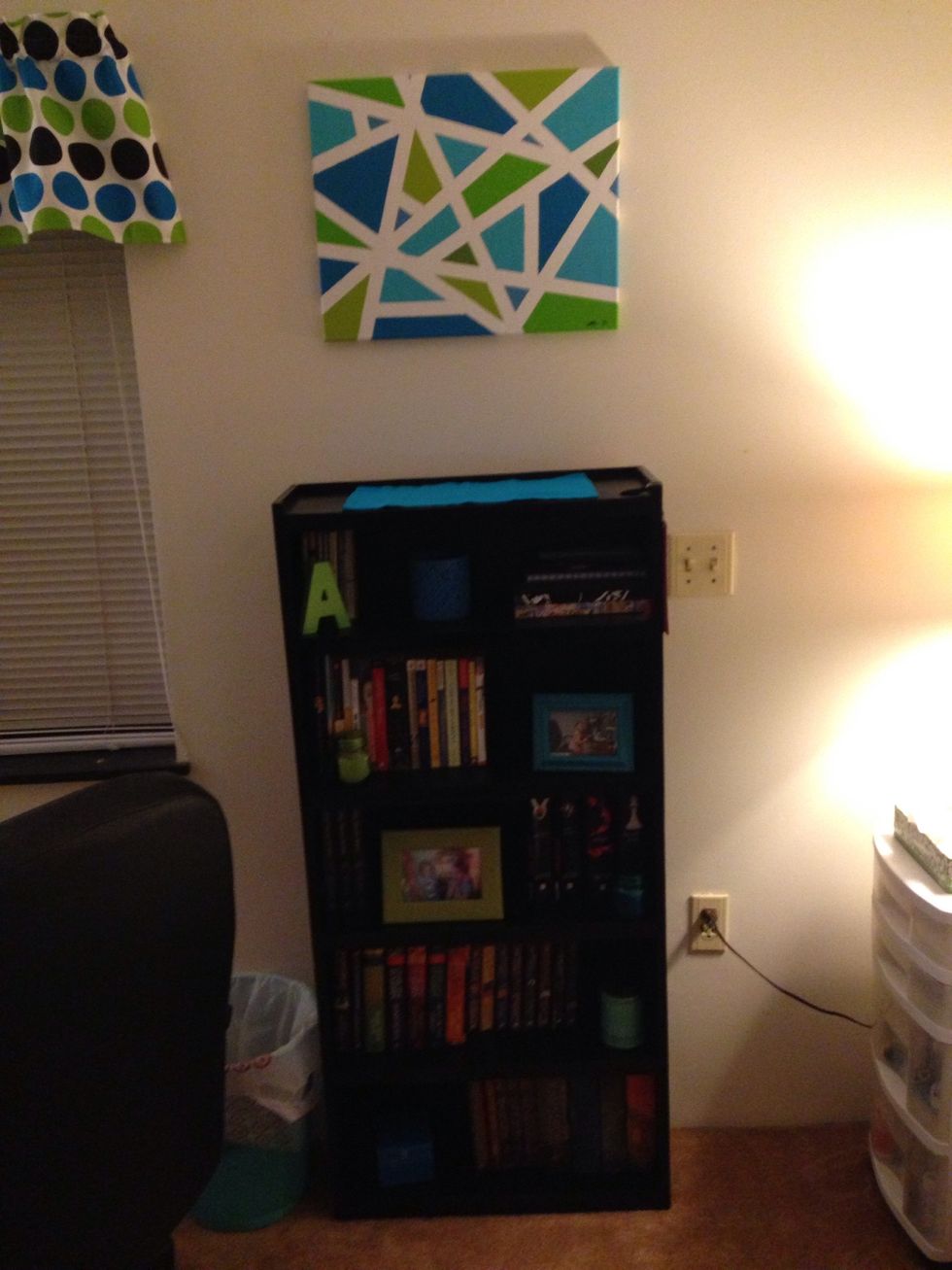 This is how Alyssa Cardi's painting looks on her wall. Keep painting, Alyssa. You will be surprised where your own creativity takes you when you keep on going. And thanks so much for sharing!
1.0 Artist canvas in size of your choice
Several bottles of acrylic craft paints,
Paint brushes
A reasonably good quality painter's tape
Fine tip tops to fit standard paint bottles
3.0 Jars to hold water for cleaning brushes
Paper towels or cloths for cleaning brushes
Paint palette (or plastic/paper plates)
Newspaper to cover work surface