How to paint a vibrant abstract 4-in-1 piece of artwork
In this guide I take you through the steps to create some artwork that can be hung as a single piece, or separated and hung individually or as a grouping of three or four pieces
10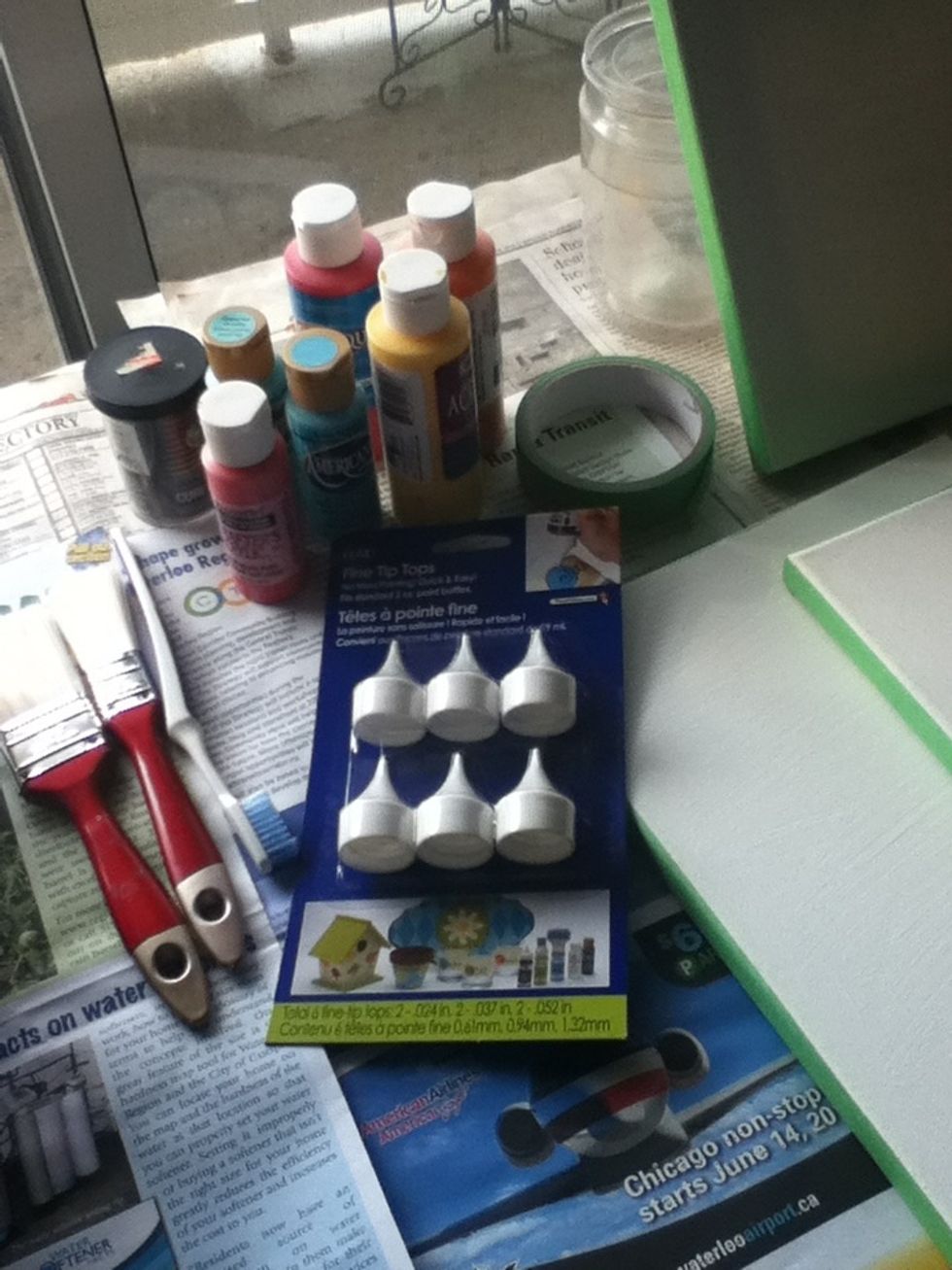 I found these Martha Stewart fine tip tops at Walmart. The toothpicks and toothbrush are for cleaning these tops after using them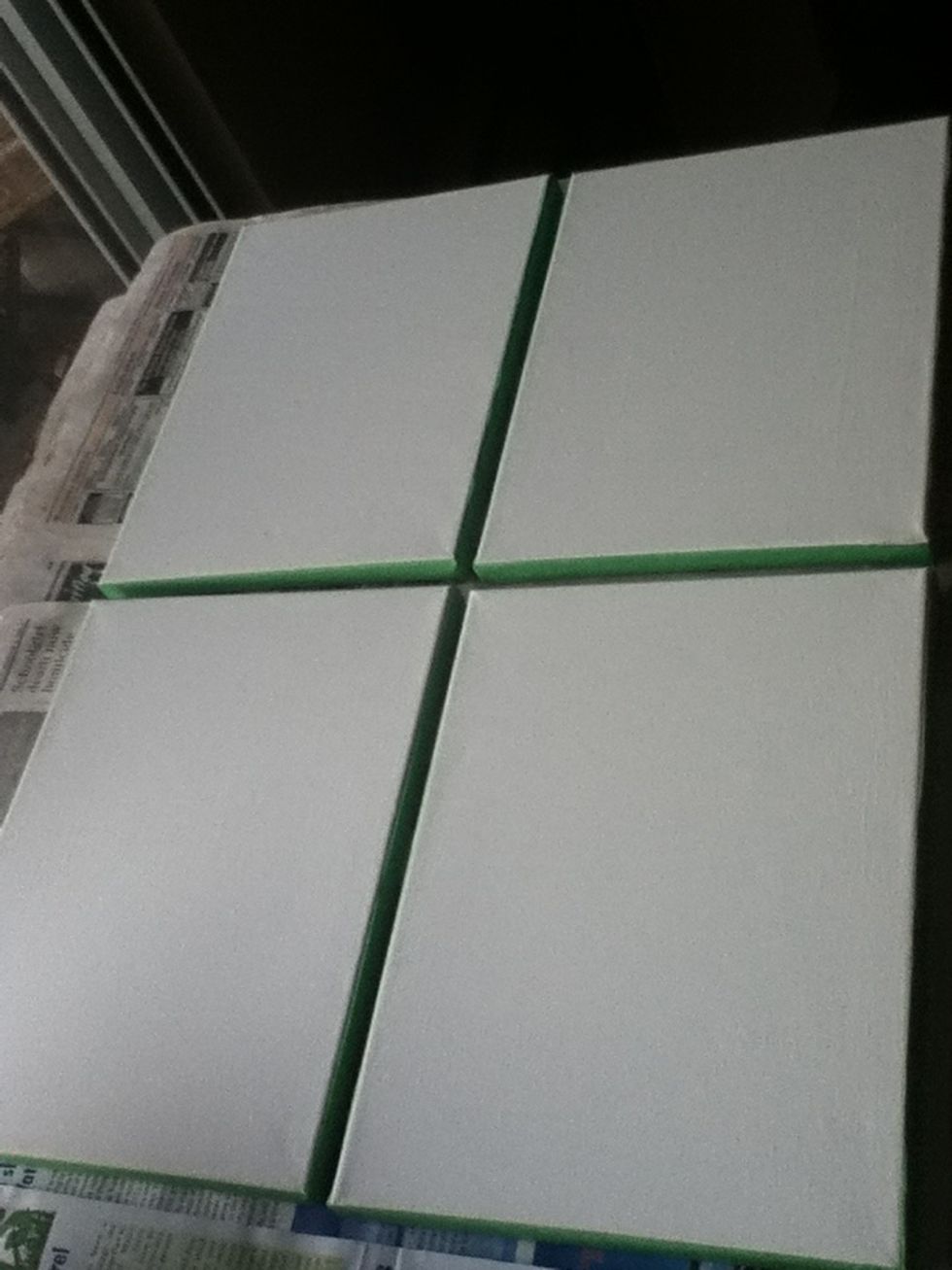 To begin, give each canvas two coats of white paint. When dry, tape the sides of each individual canvas in order to protect paint and give a neat border.
Run your finger along the edges of the tape closest to the painting surface to protect paint from bleeding under the tape.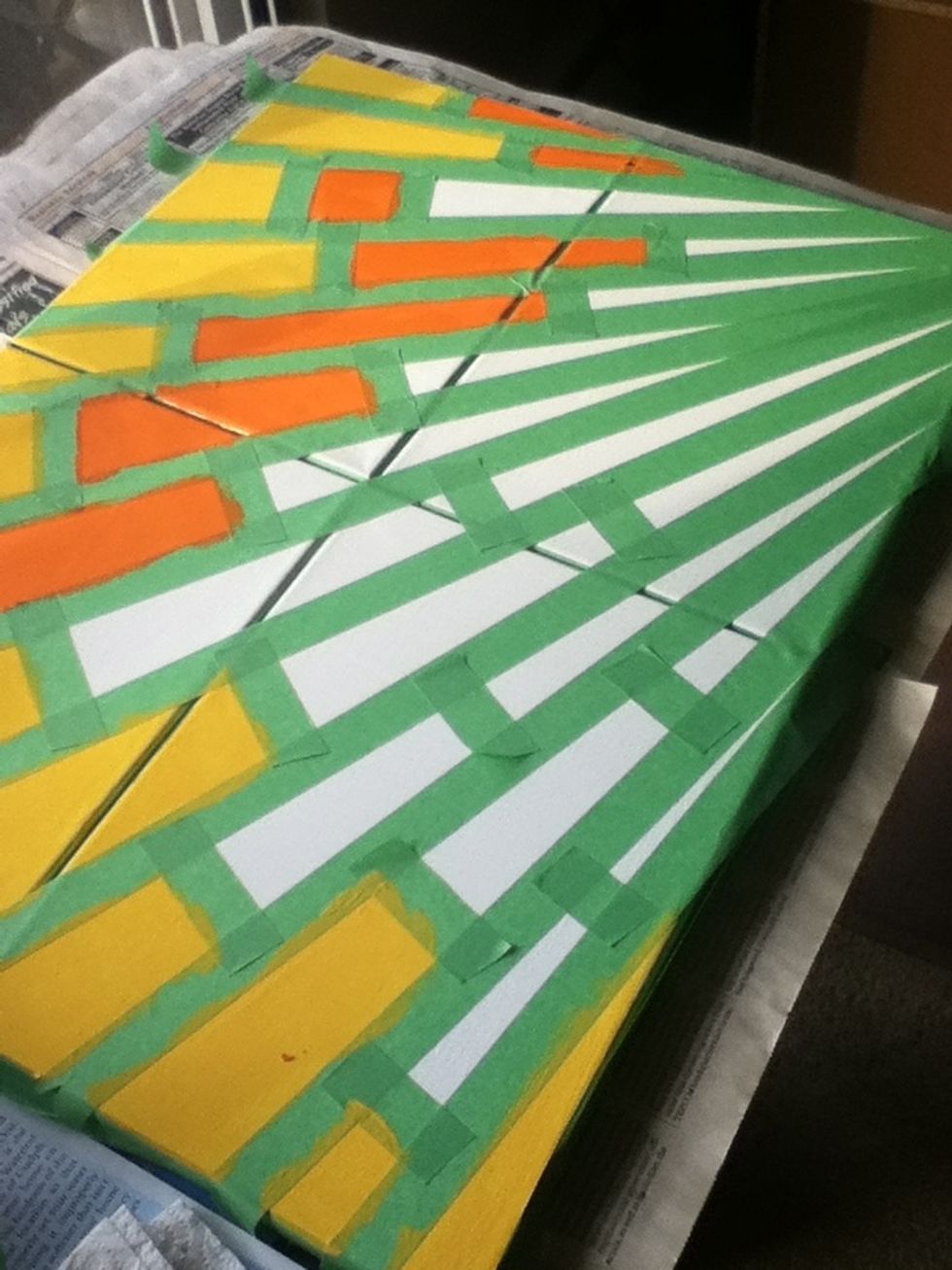 Lay your canvasses out together and tape the sides to hold them in place. I just taped the sides where two canvasses met. Then tape your pattern, treating it as a single piece.
Always remember to run your finger along tape edges. Doing this will save you time having to repaint areas where paint has gotten under the tape.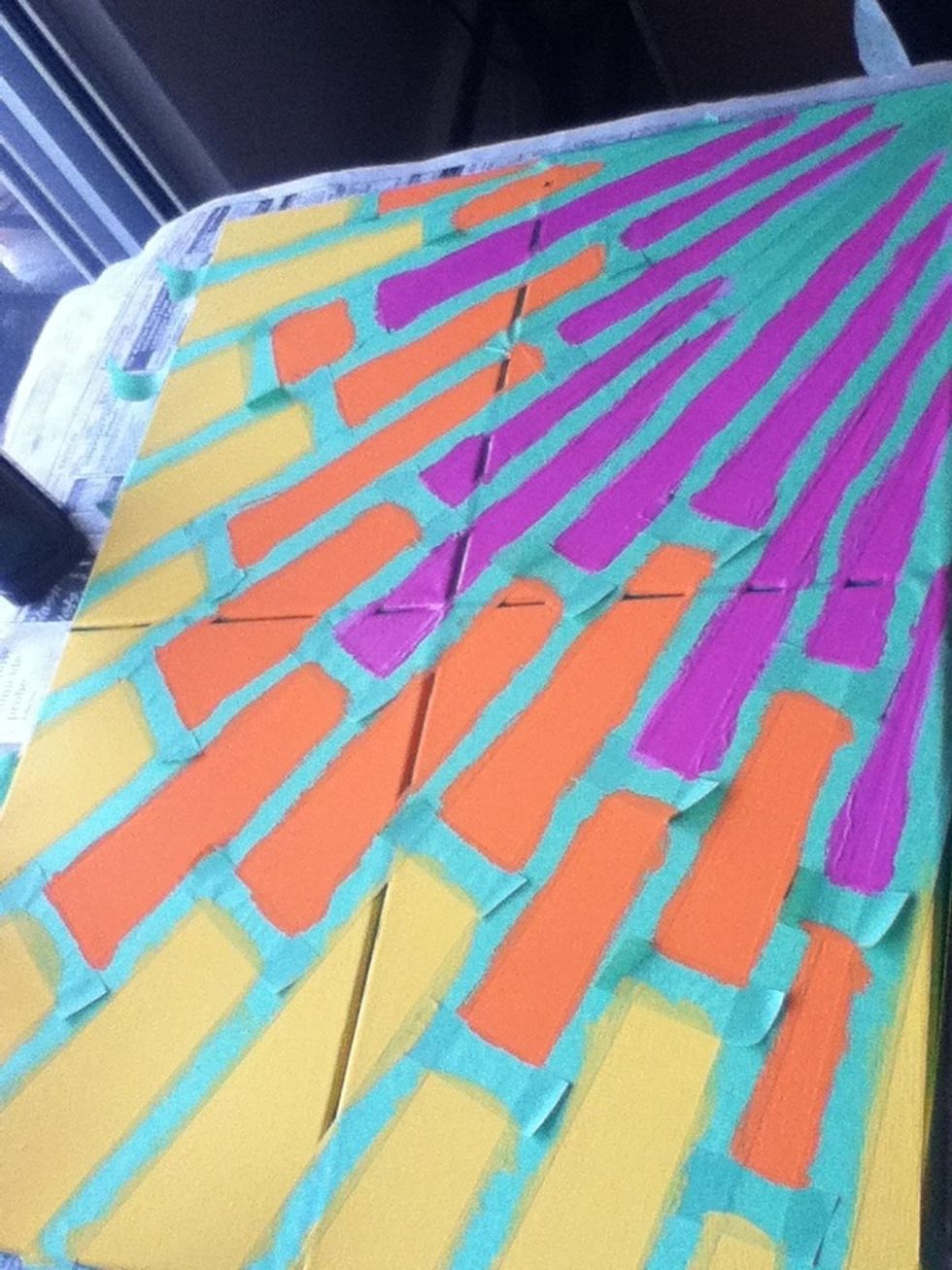 Paint the exposed surface , giving second and/or third coats if necessary for good coverage.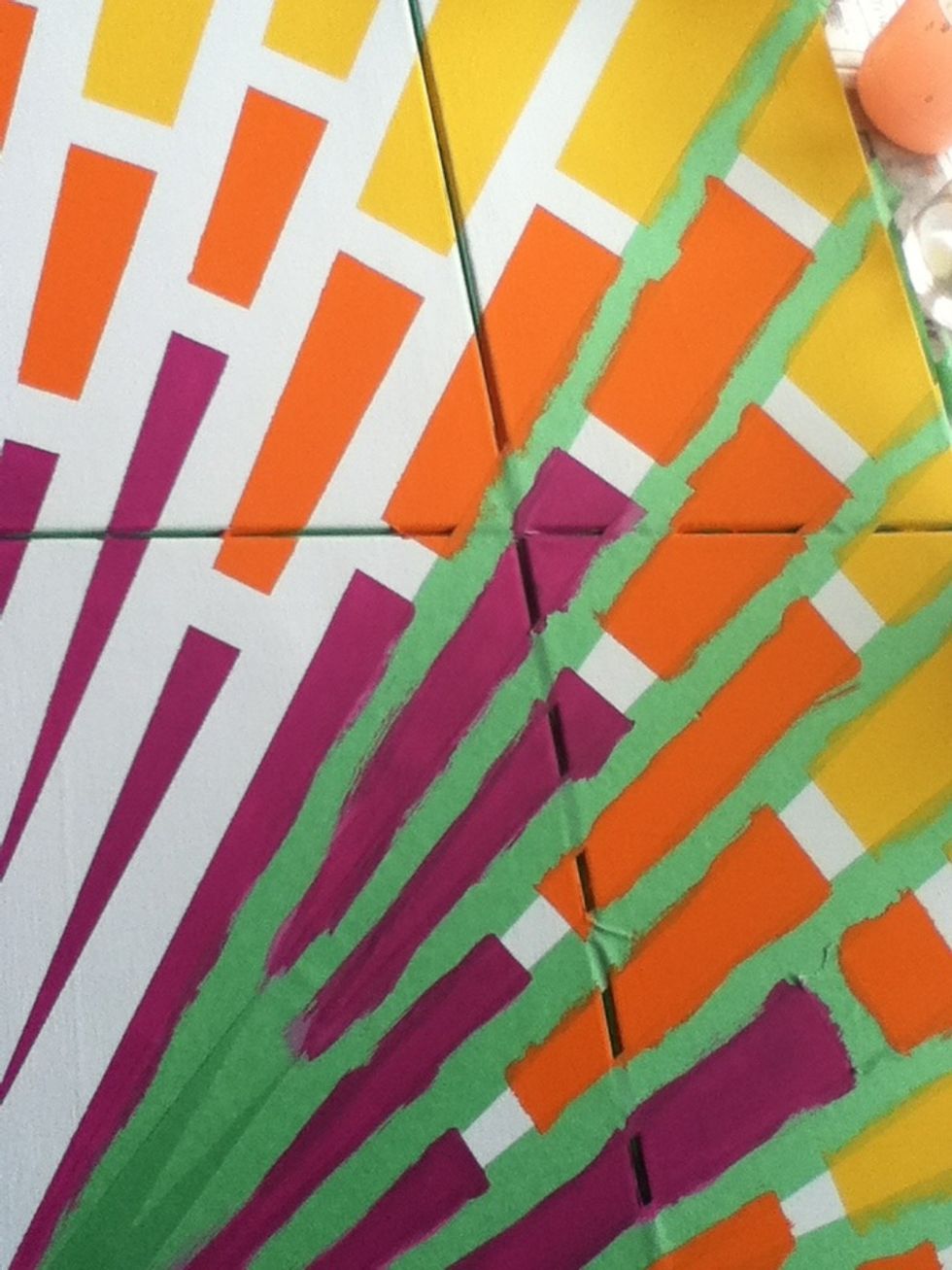 When paint is dry, gently remove tape. You might feel like ripping off the tape like you might rip off a bandage. DON'T Do IT. Take your time. This is the most exciting step!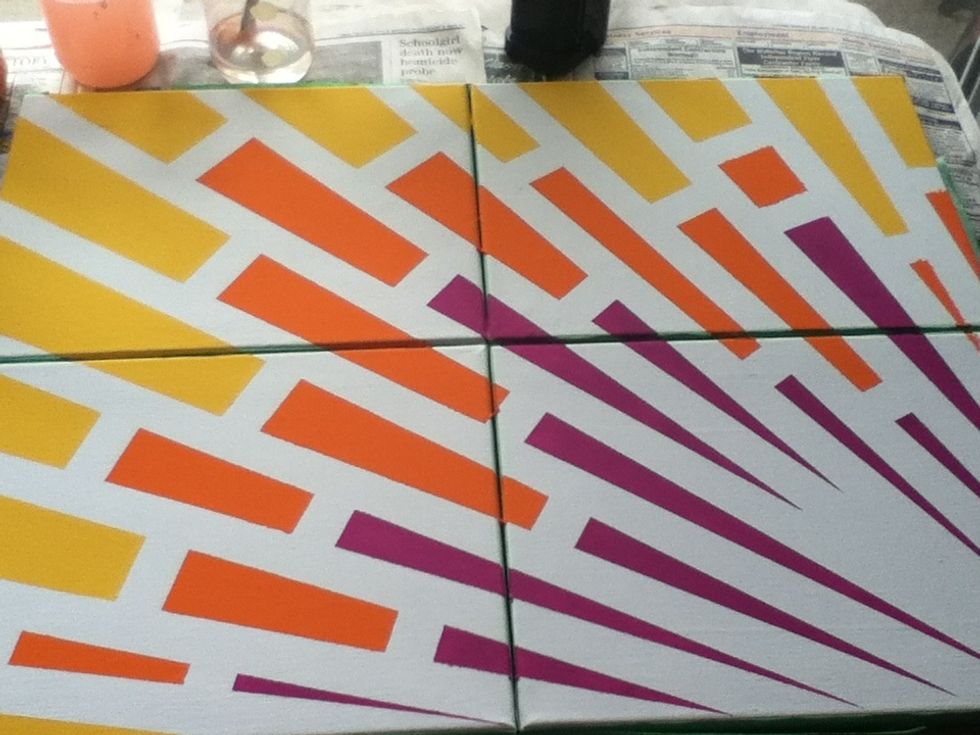 Remove tape from the sides of each individual canvas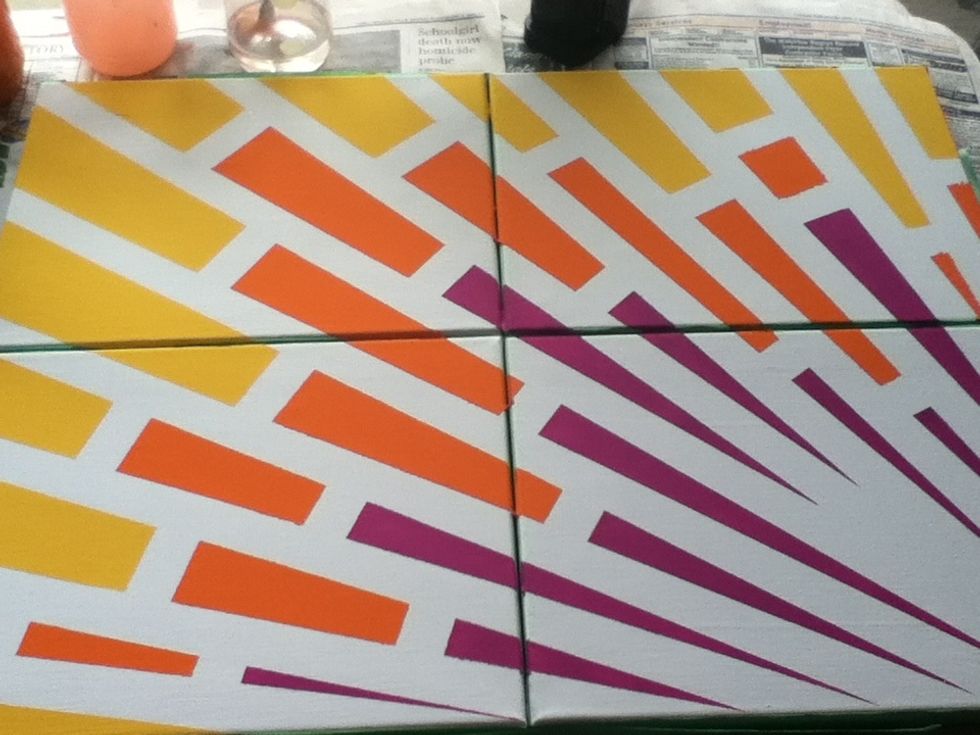 Check your paintin to see if you need to make any repairs
Seems I had trouble with the orange paint. Just tape and paint the white area to repair.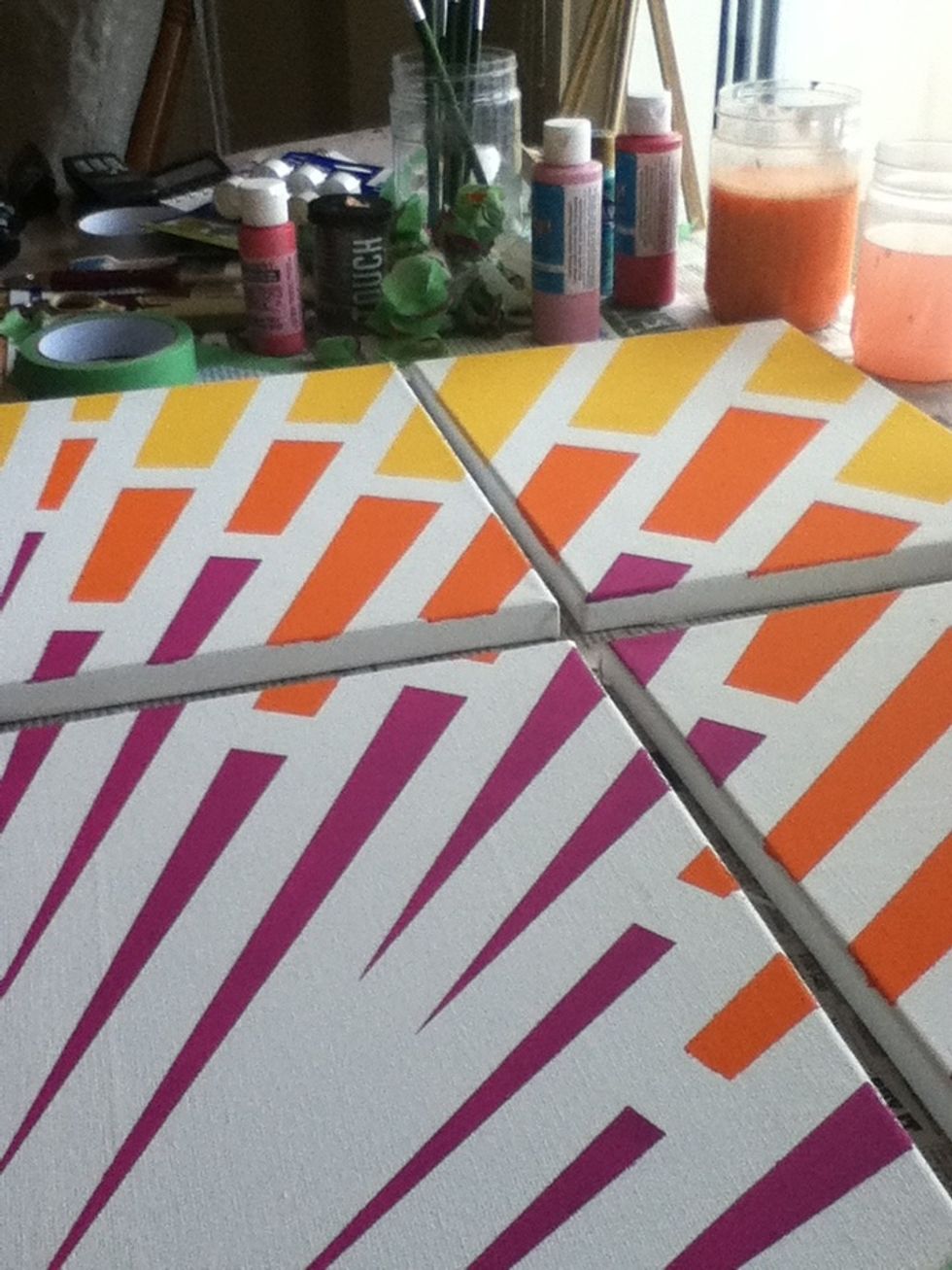 You may be happy with your painting as it is. If so, skip the next step and go ahead and hang it or give to your Mom (you can always make another for yourself)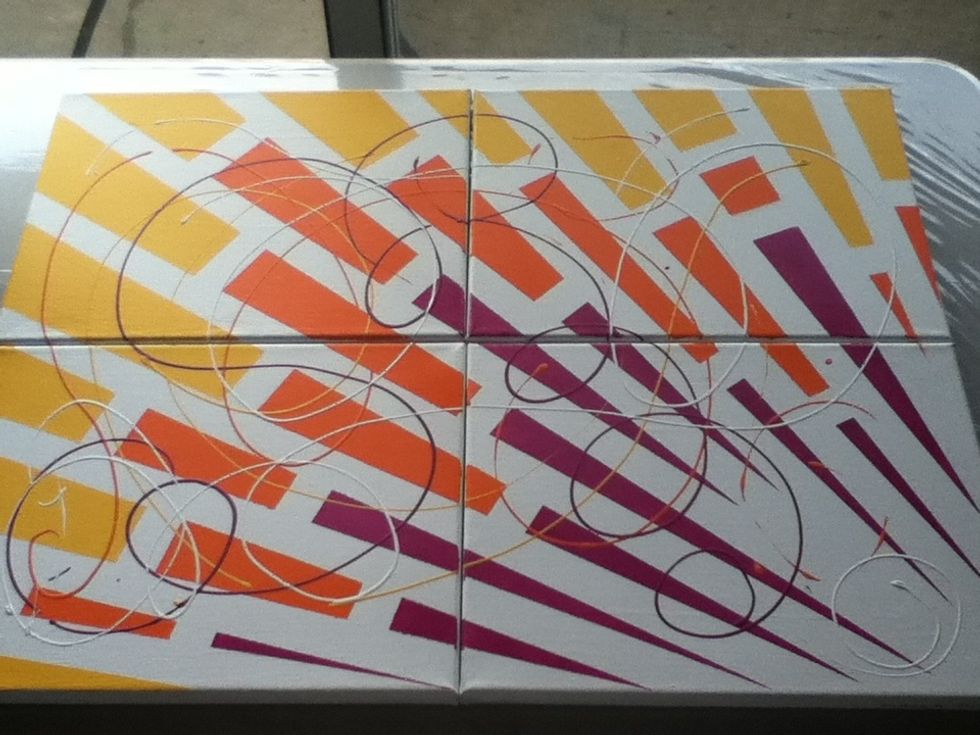 I like to live dangerously and this IS a scarey step. Put the fine tips on your craft paint bottles and paint some swirls across all four canvasses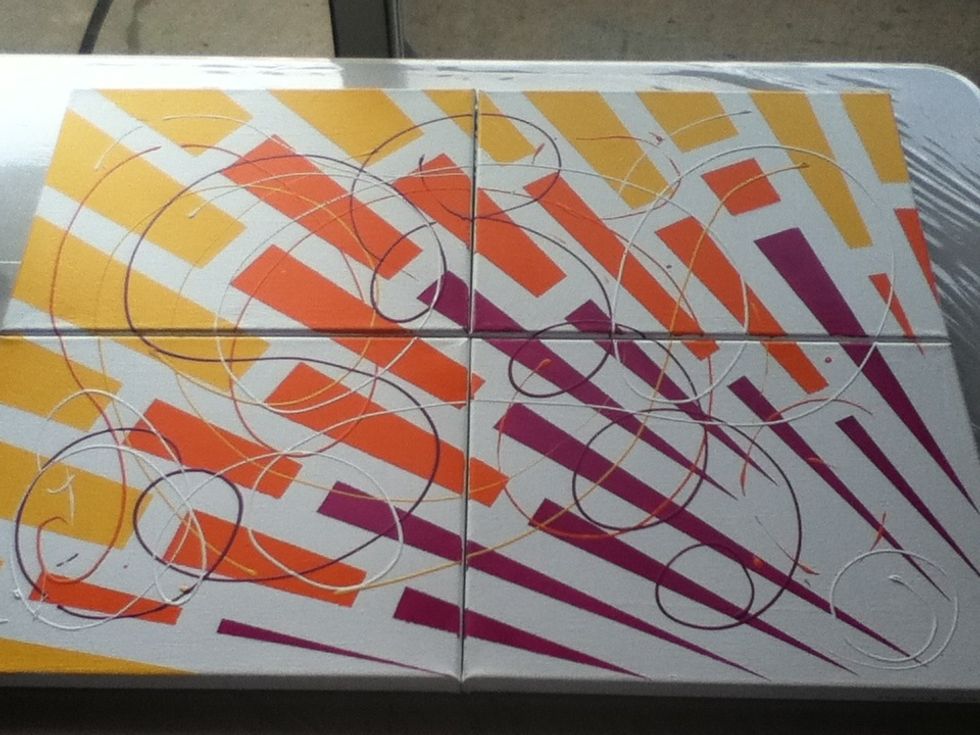 If I decide to hang the canvasses separately, the swirls of colour will help to unify a grouping. This painting is titled, "🎶Good Morning!🎶"
Give your painting(s) a couple of coats of acrylic sealer to protect it.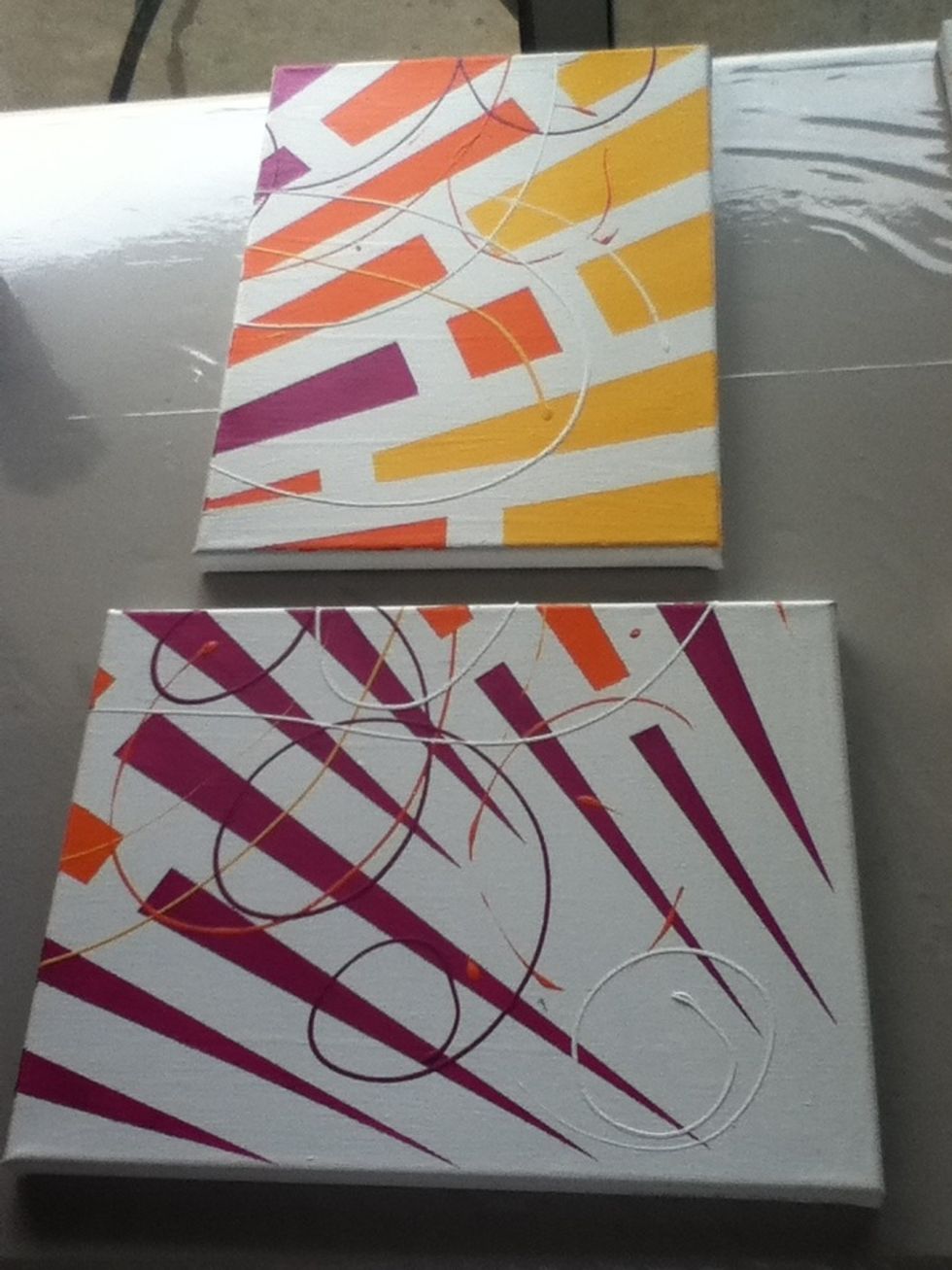 You can now decide whether to hang your work as one piece, or you can now decide on a configuration you would like for hanging your work
I hope you give it a try. It's a fun way to spend a few hours exercising your own creativity.
Aly sent me some photos of paintings she had created using a taped background for her stencilling. She has allowed me to share the painting(s) above and on thefollowing pages.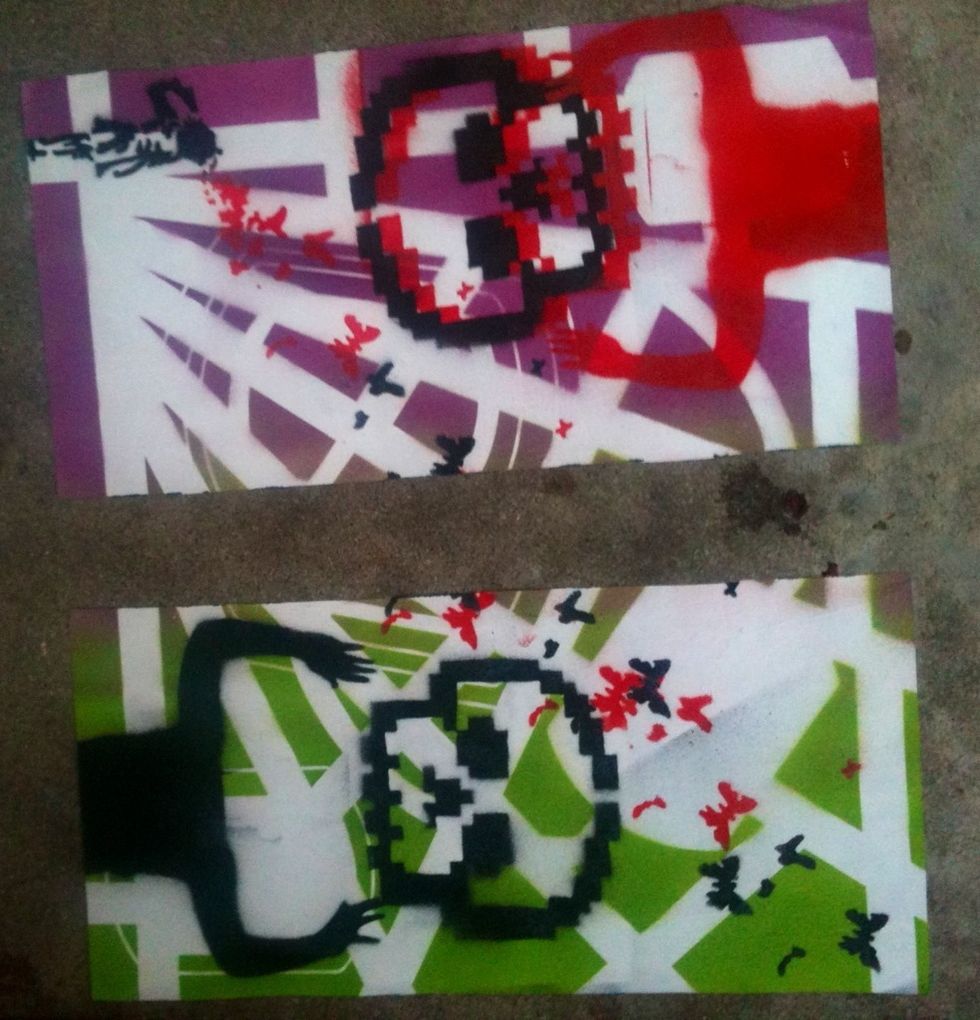 Tap to see a larger view.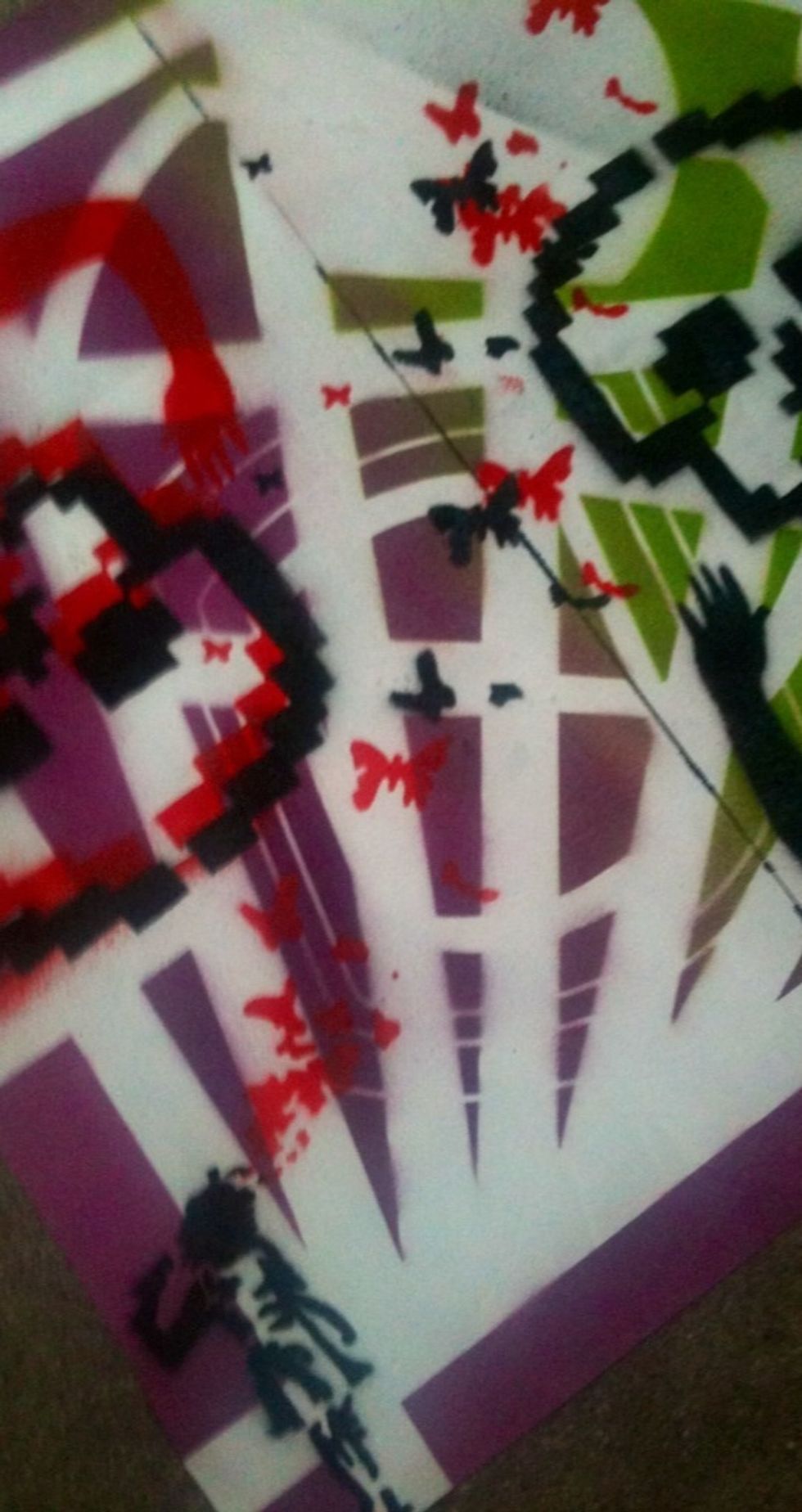 Thanks for sharing, Aly!
4 small canvasses
Painter's tape
Paint brushes
Craft paints in your choice of colours
3 containers of water
Fine tip tops to fit the craft paint bottles
Paper towel or old rags
Newspaper or plastic to protect work surface
Toothpicks or paper clips and old toothbrush