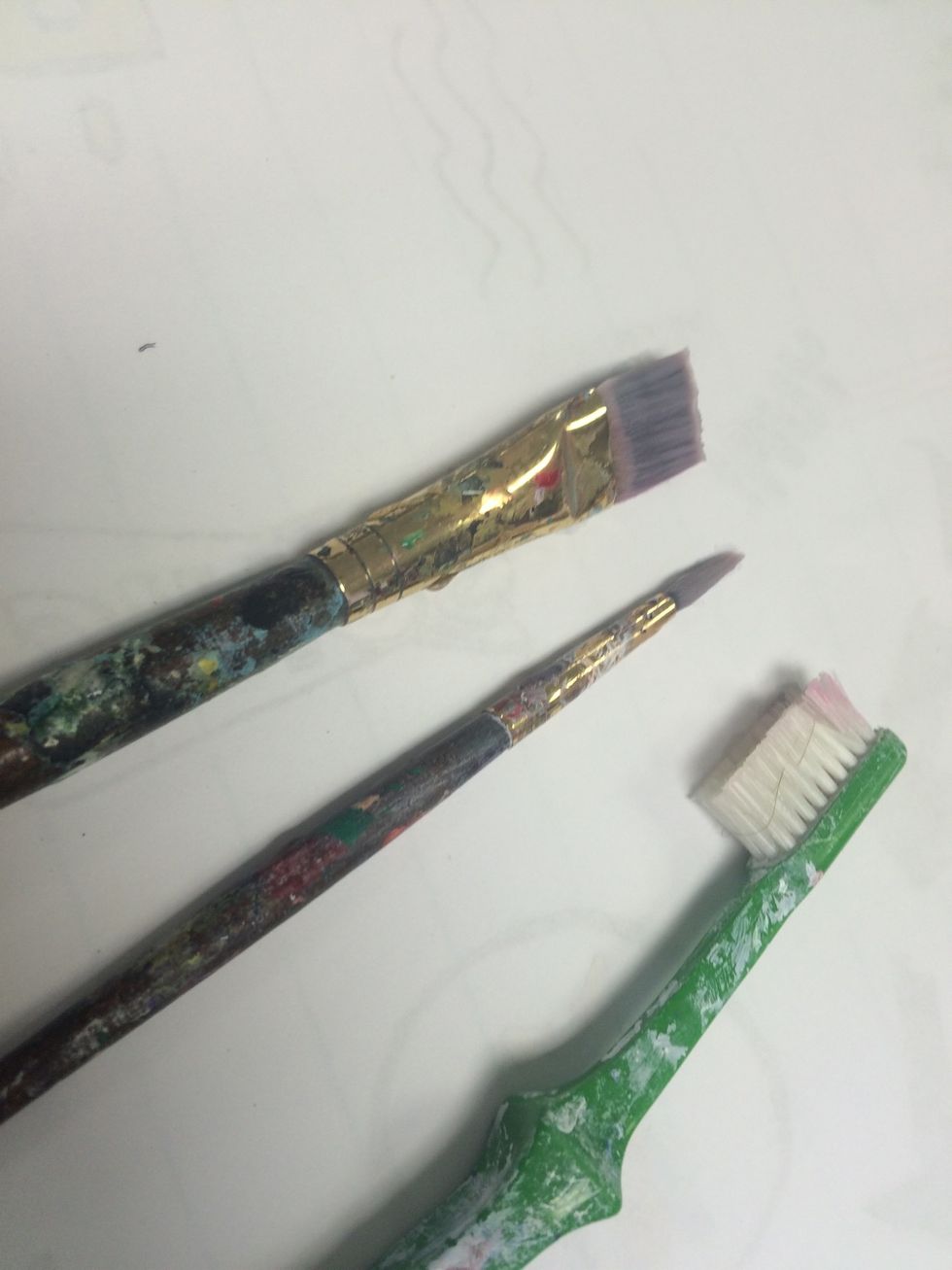 Brushes needed. 1/2 inch flat head, fine point brush, and tooth brush.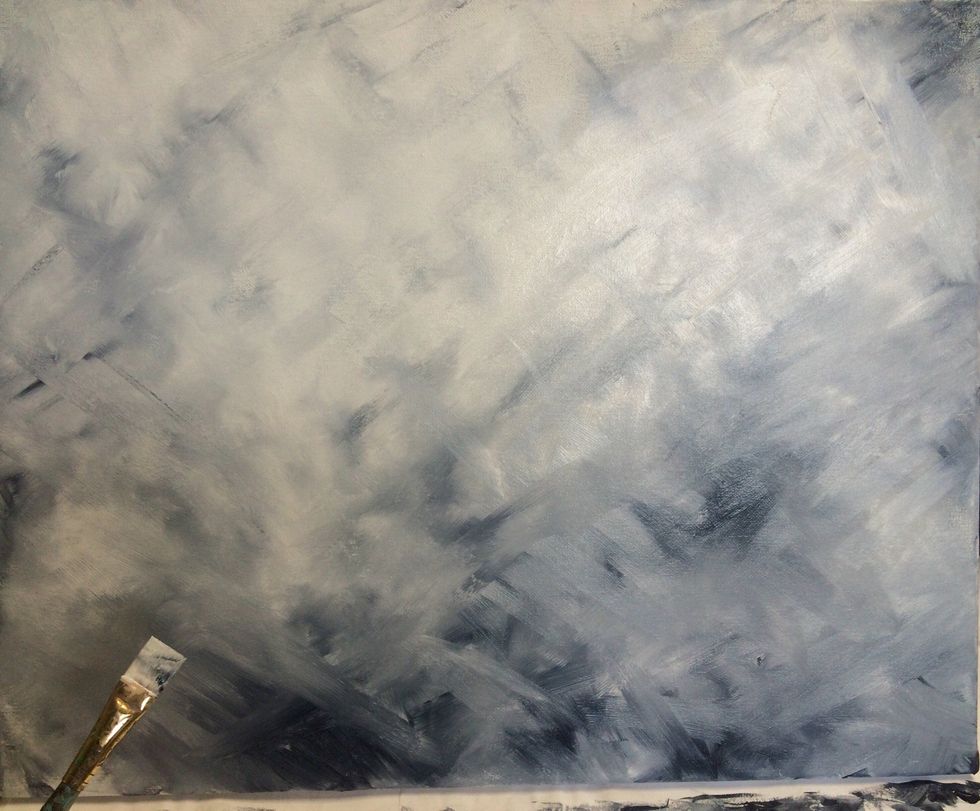 Lots of brush strokes.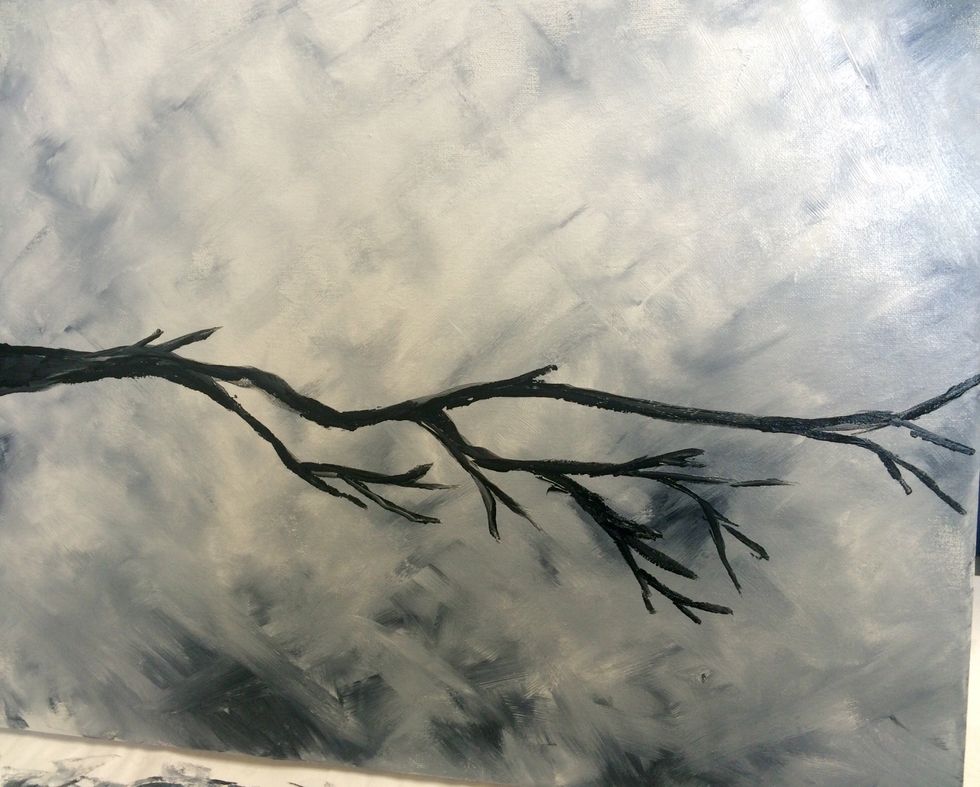 Use the flat head brush to add a branch with the black paint.
Using the small brush, add some white paint to parts of the bird that will have highlights.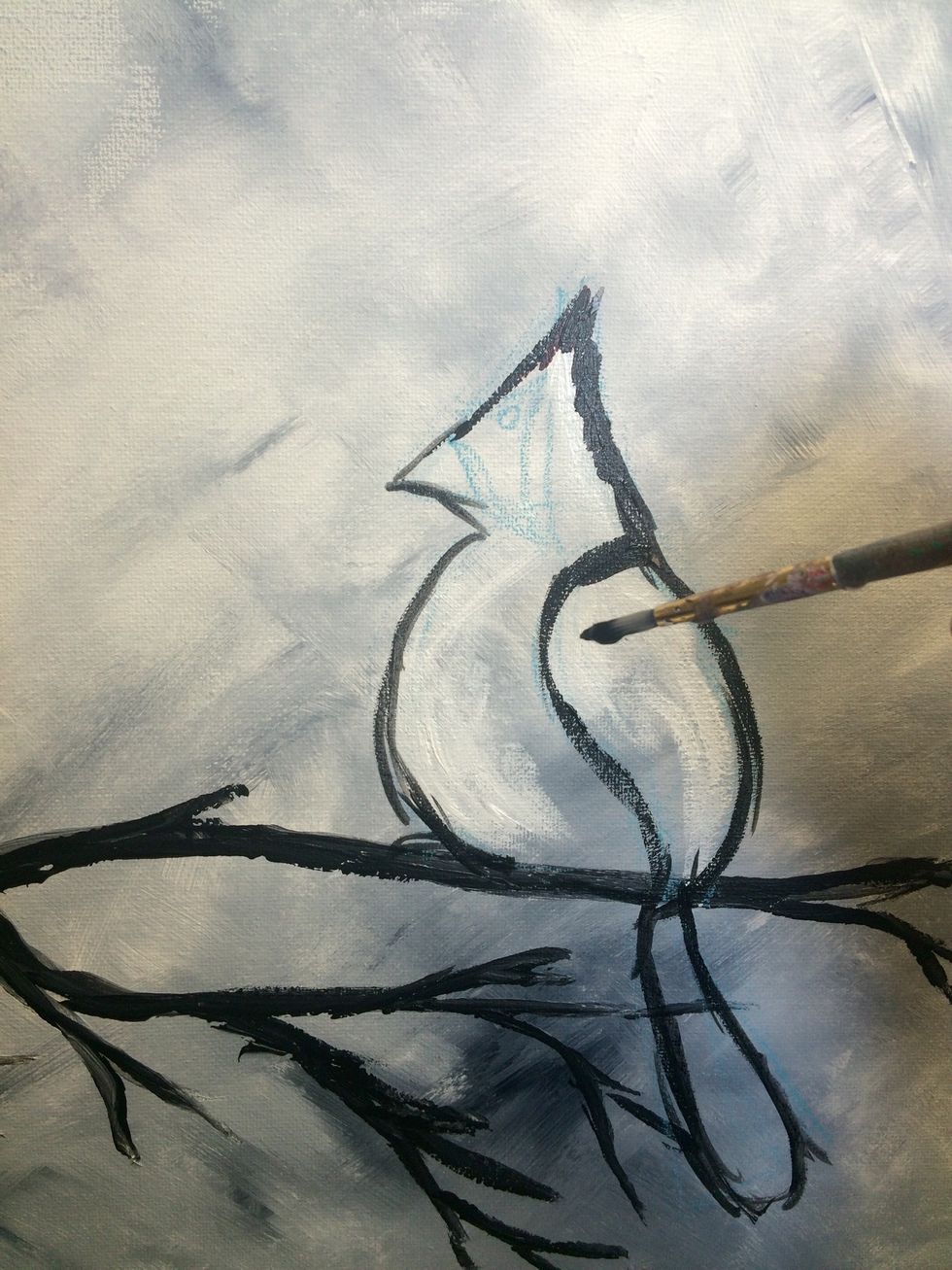 Rinse the brush and outline the bird with black paint. Don't worry about perfection as this will be blended in a bit.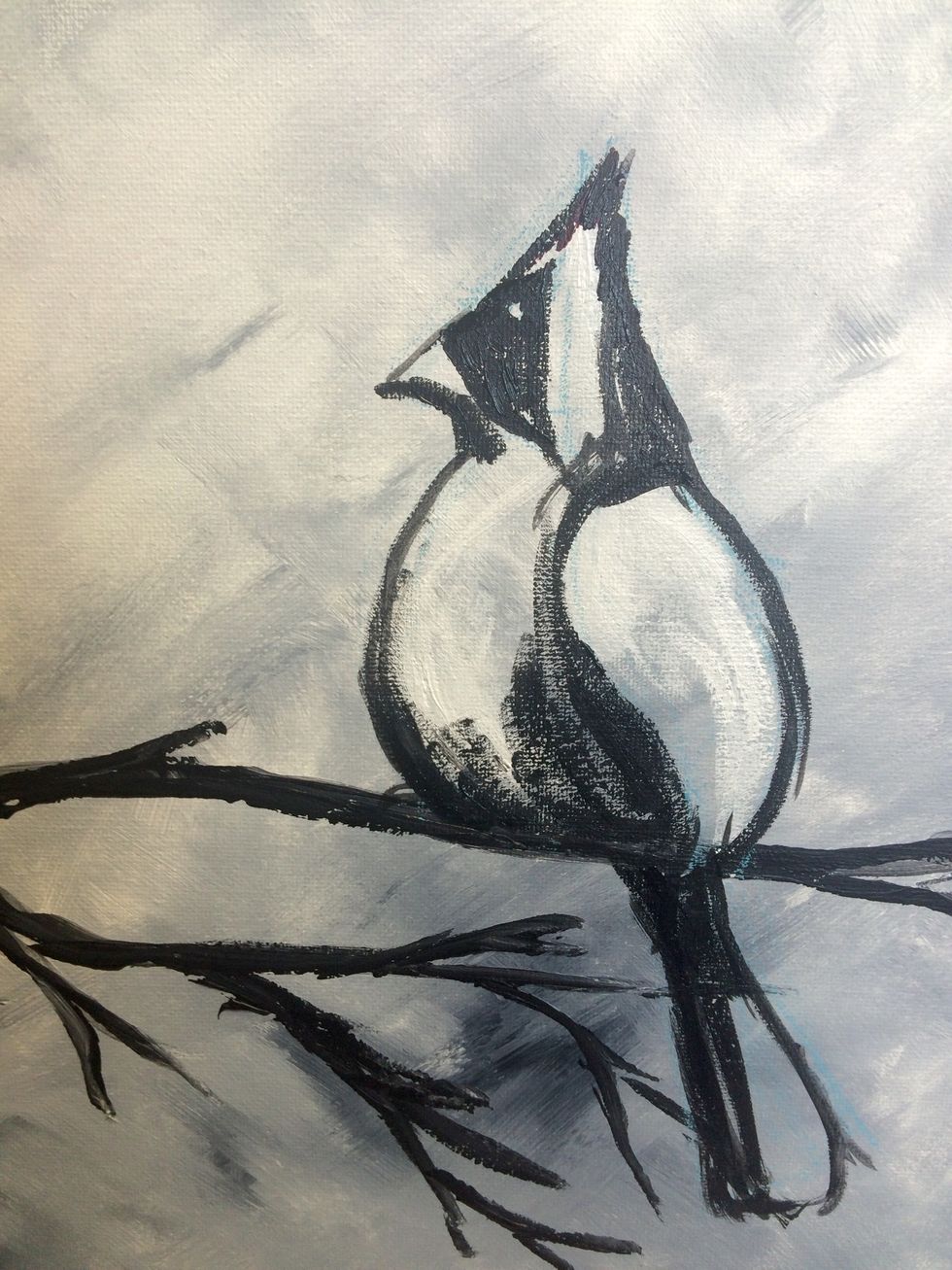 Add a little more black for shadows.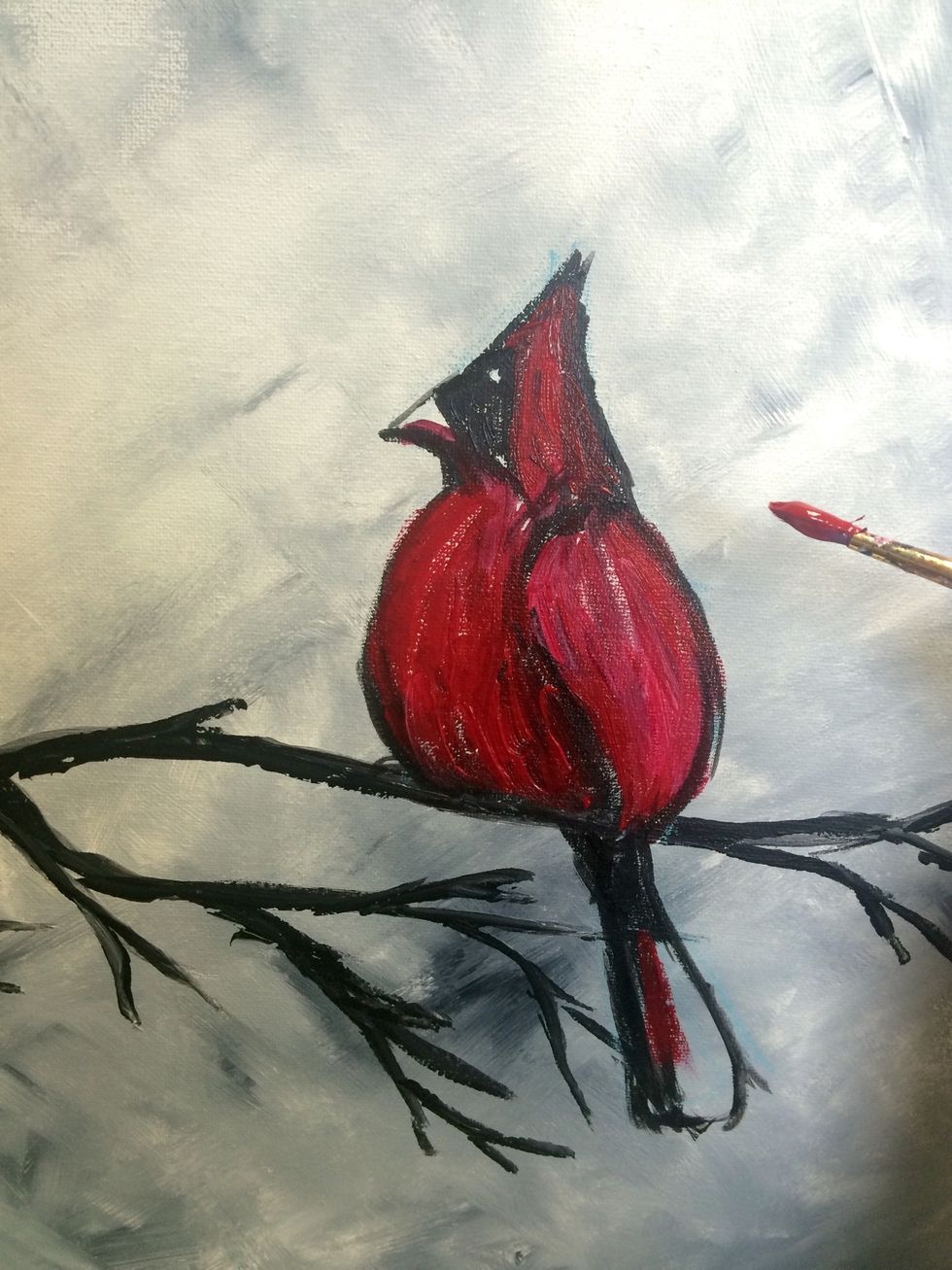 Add red to the bird with the small brush. Allow the red and black to blend, giving the cardinal a 3d look.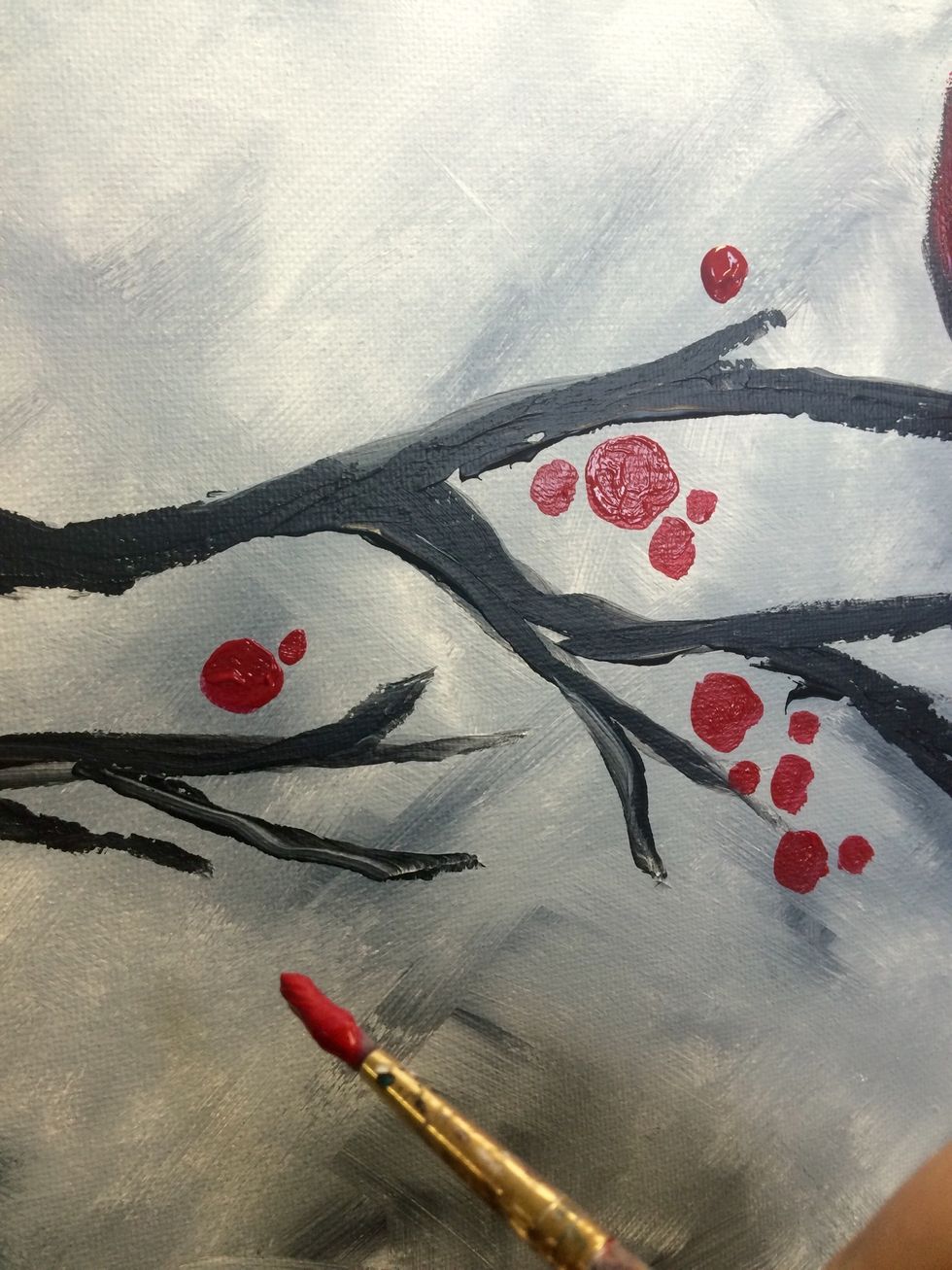 Now lets add some berries to the branch using the small brush. My berries are kind of hovering off the branch and are various sized circles.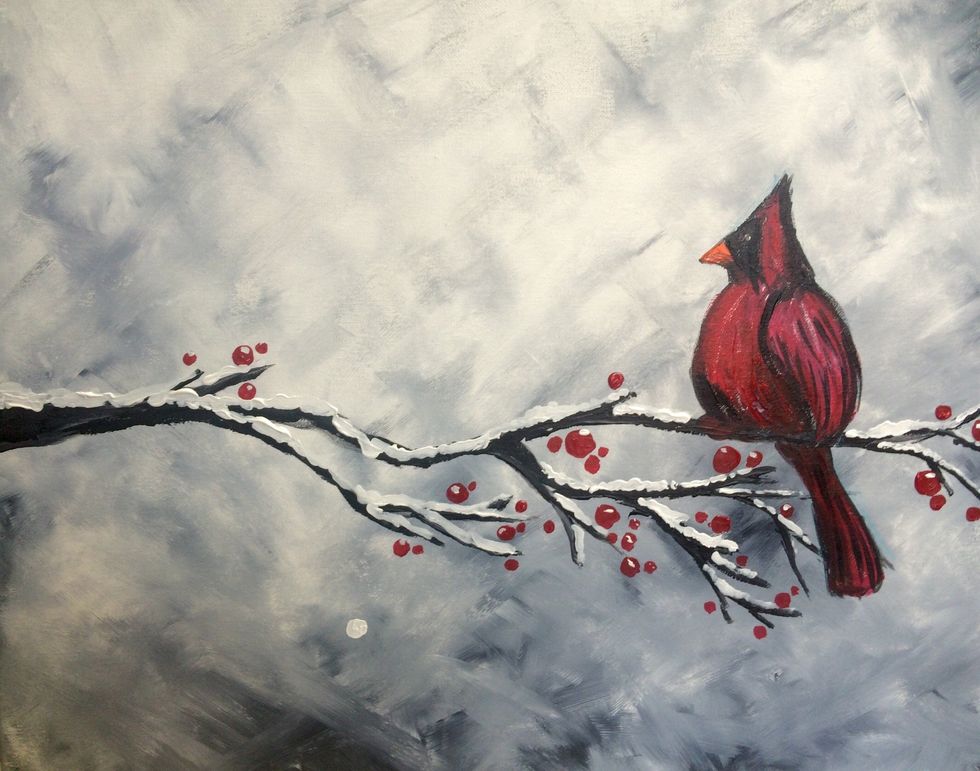 Add snow to the branches with the same small brush and white paint. I also added a little white speck to the berries and some white texture to the cardinals feathers.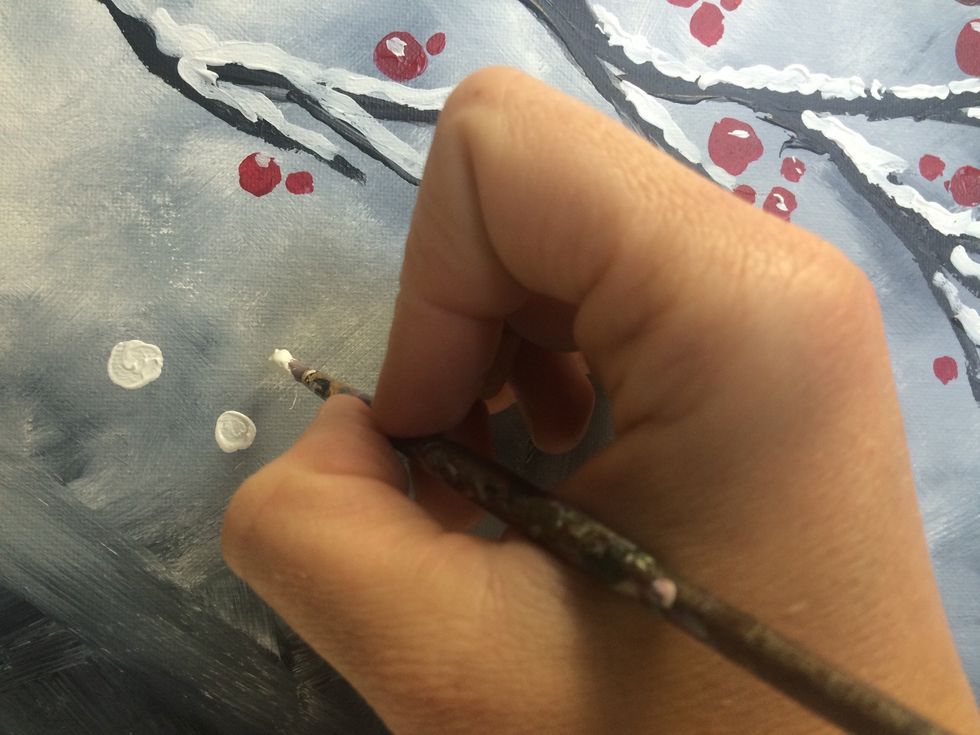 Place a few round snow flurries in the background using the small brush.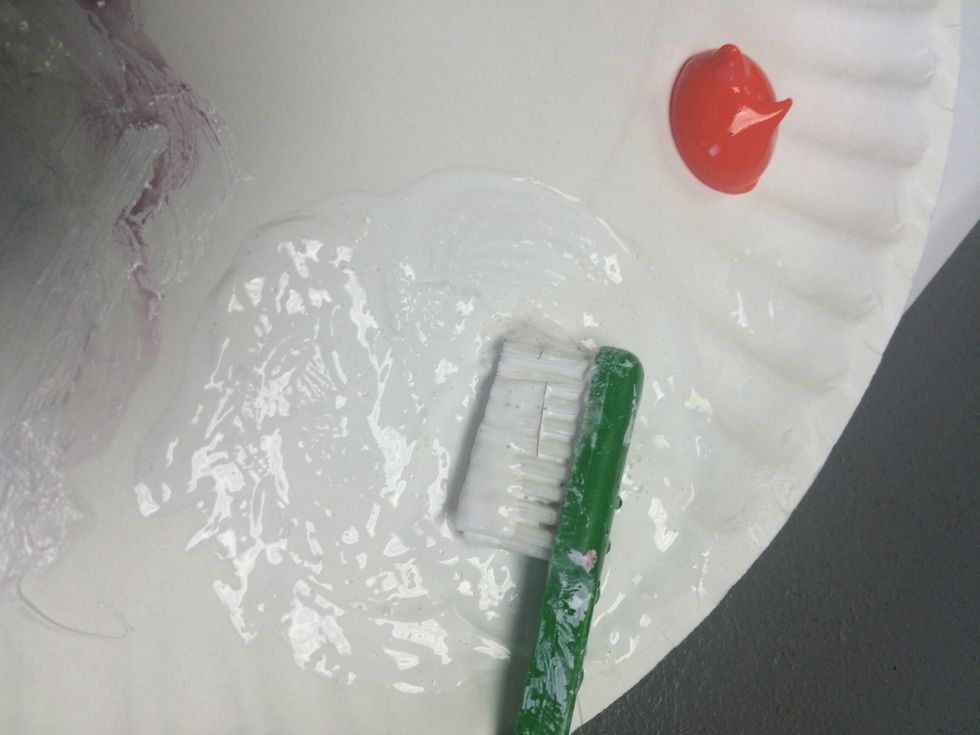 Now the fun part! Get your paintbrush wet with a bit of water and scrub the white paint.
Oooooo, snowy!
acrylic paints
paintbrushes
water for rinsing
old toothbrush
a canvas
piece of chalk