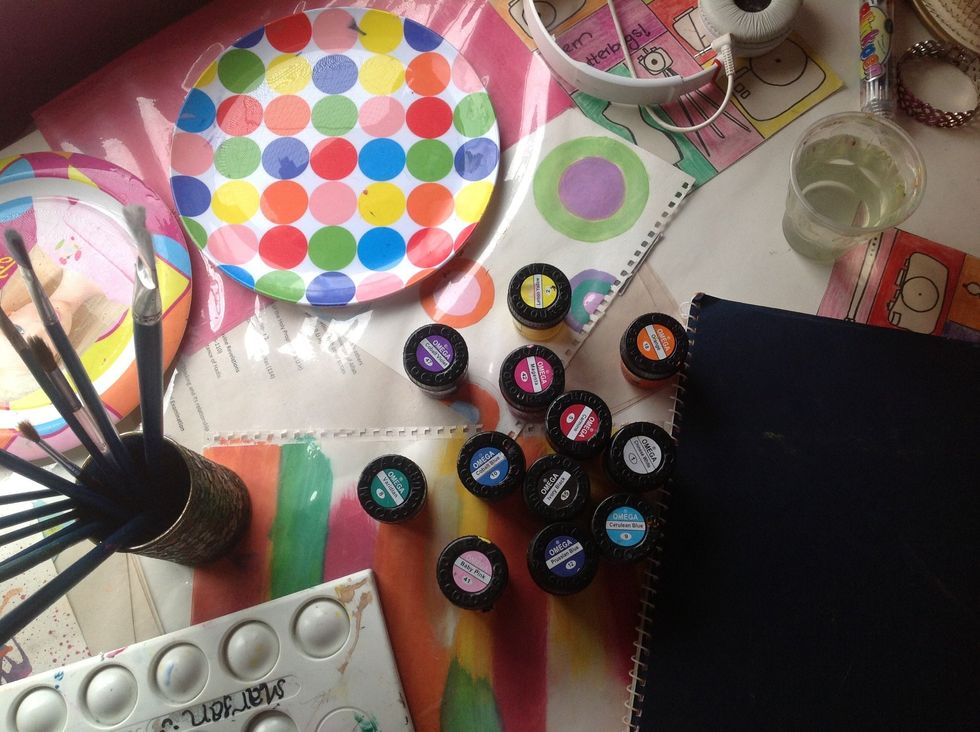 Gather your supplies :)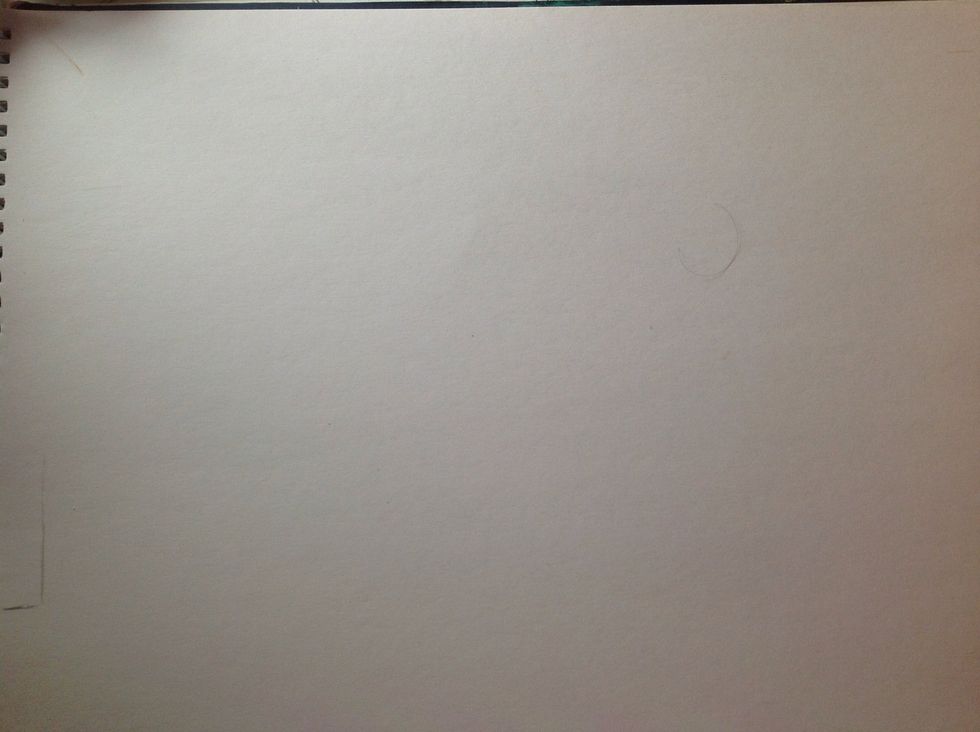 Start with a basic skyline, you can google some sketches if you want.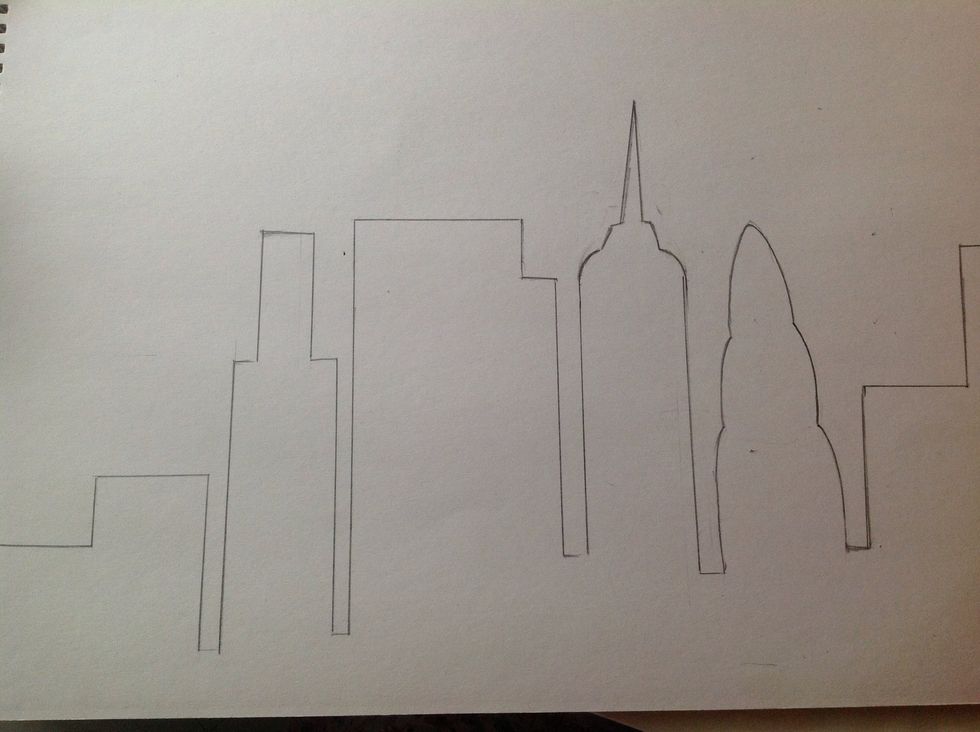 Make sure your lines are dark.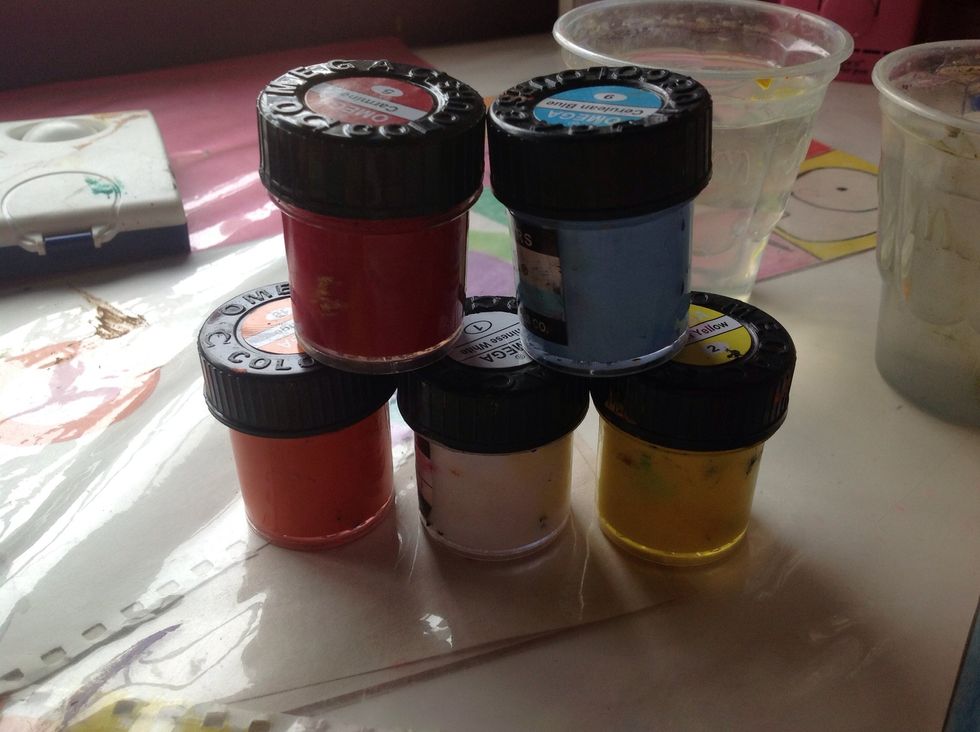 You'll be needing yellow, orange, red, blue and white paints. Its up to you if you want to use poster paints or watercolours.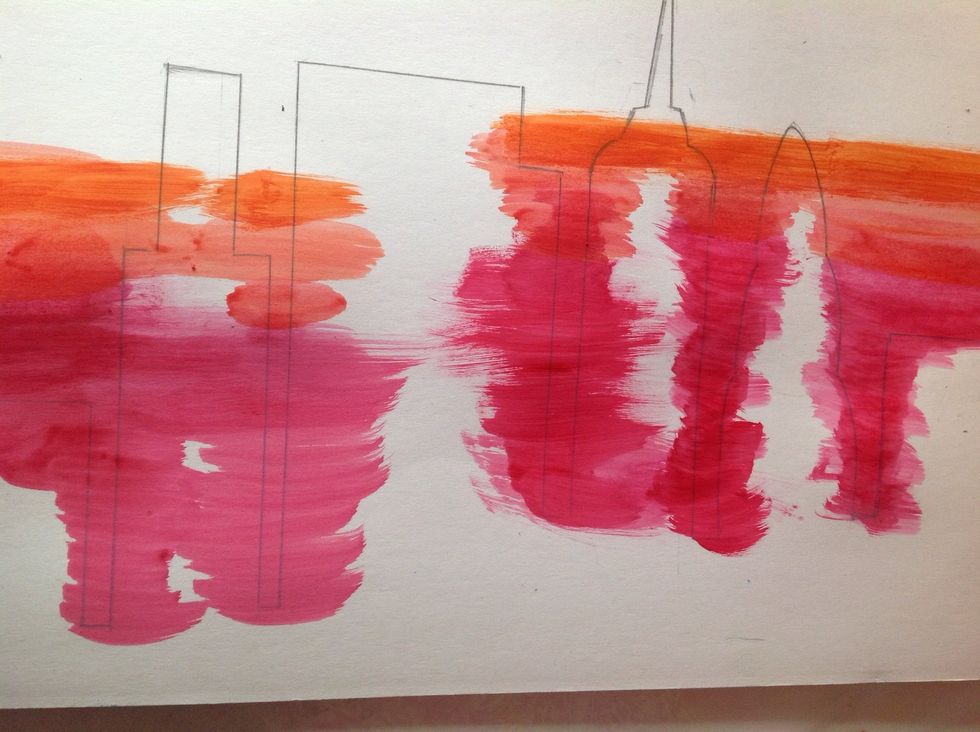 Start with red paint, dont worry about the buildings because you'll be painting them black, which will obviously cover the red. Next, you'll add a lighter shade of red, or you can use orange.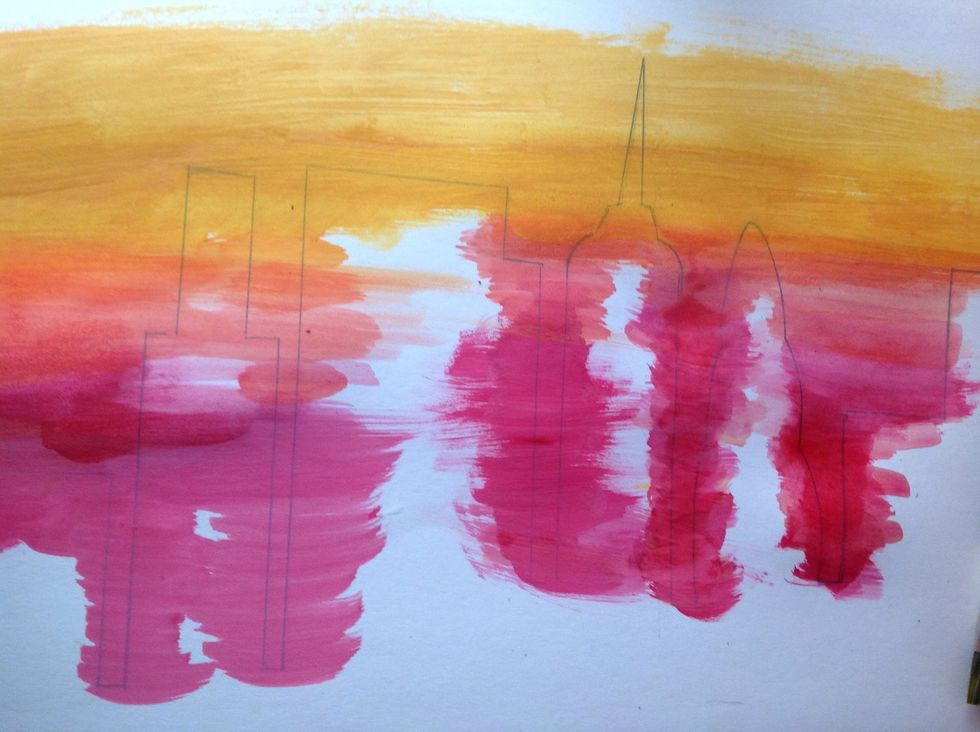 Orange+yellow will be next, followed by orange+yellow+white (white is being used to make the colour look pale)
Ad bits of red, and use a dry paint brush to spread it. Then paint the remaining space blue.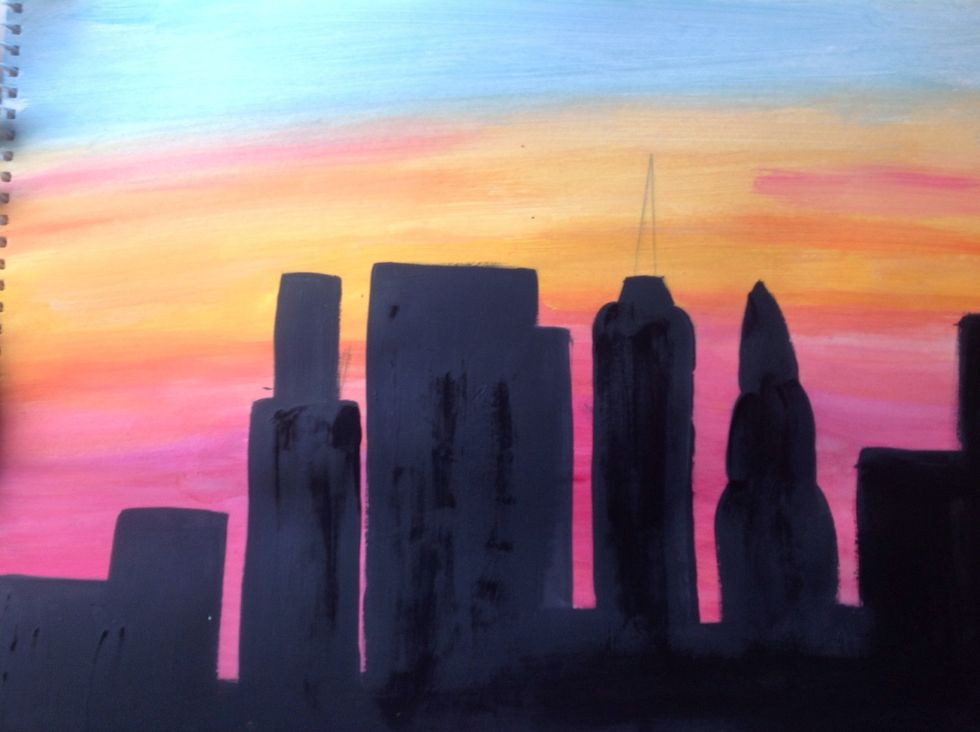 Then, paint all the buildings black. You'll have to do at least two coats.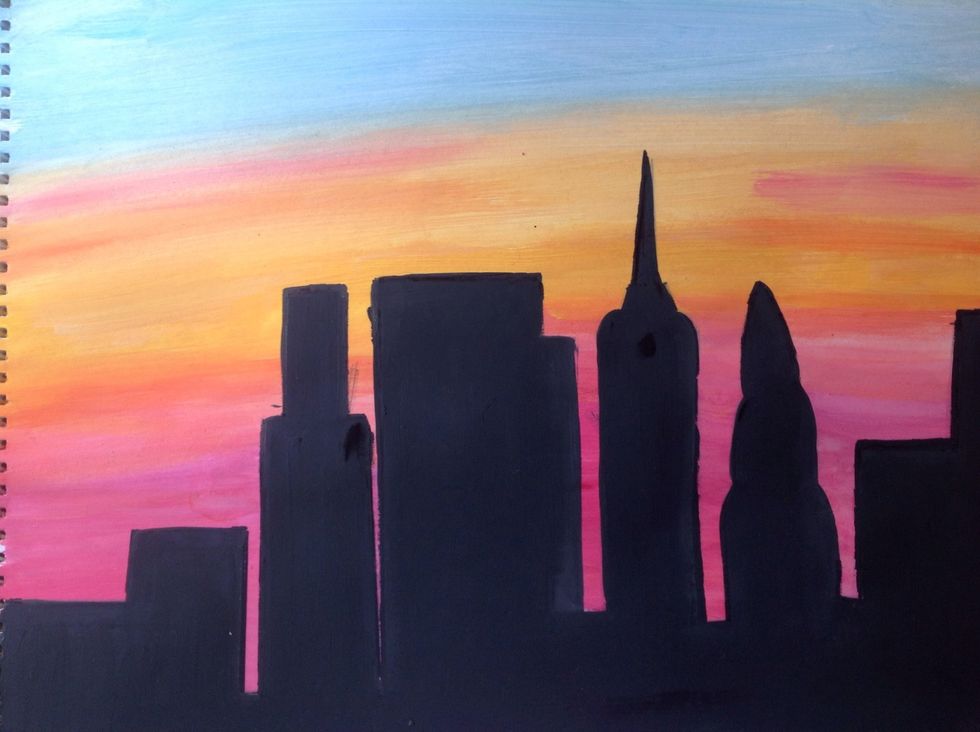 This is what mine looked like after one coat.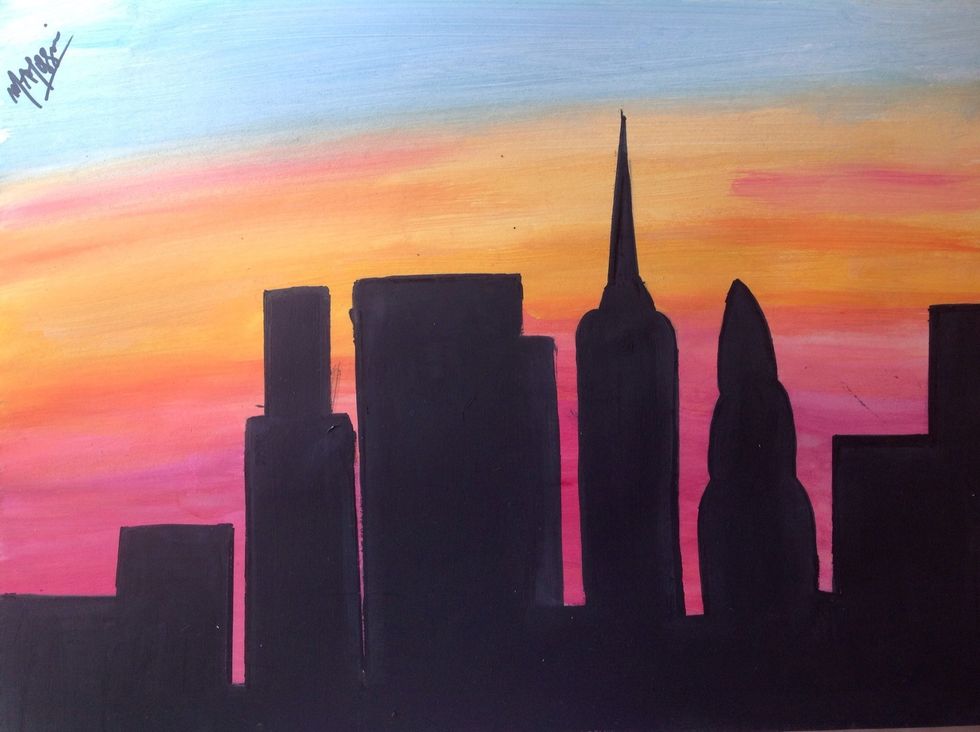 Add another coat and use a black marker to fill in the narrow spaces.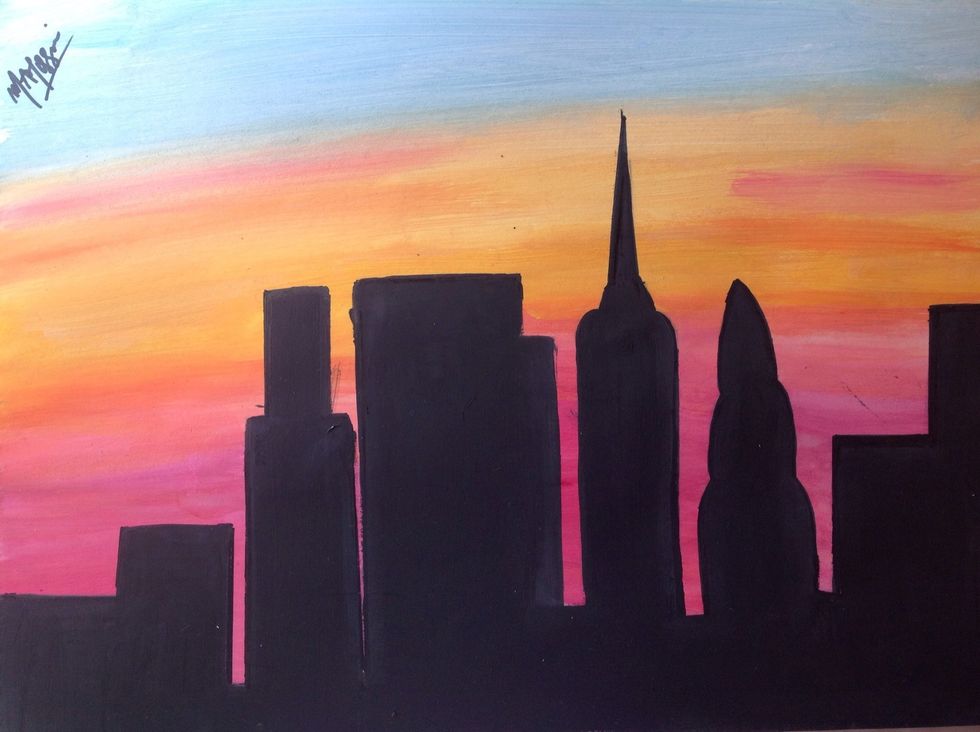 And voilaa, you're done :) Ps, this is my first guide, so dont judge me :)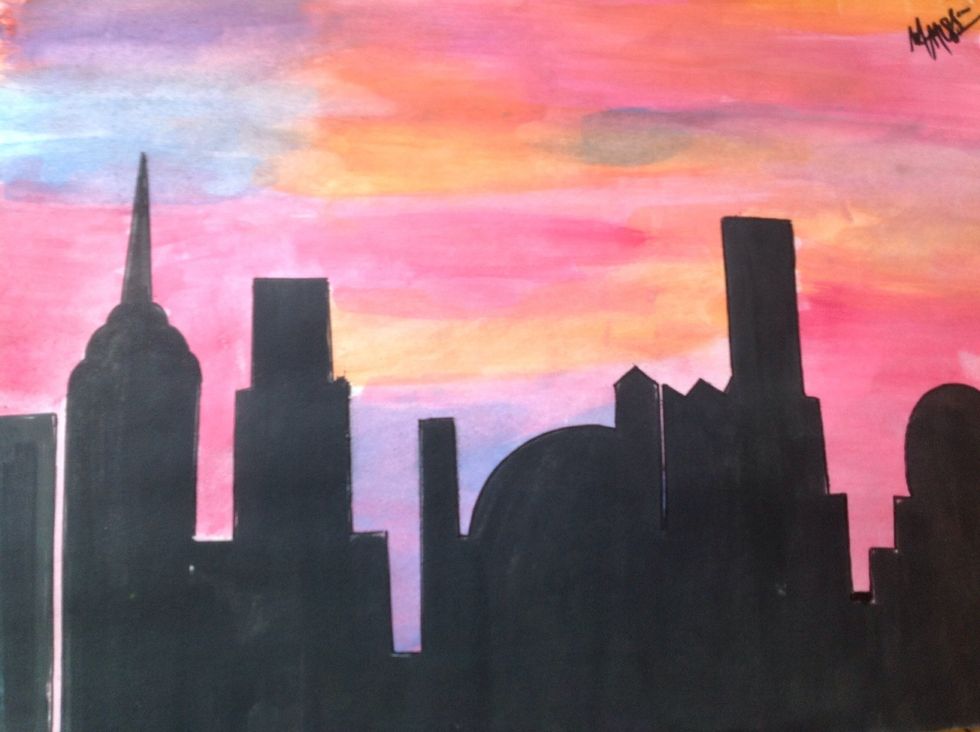 Ok, so i made another one too :) Let me know if you peeps like it, and if i should make a guide for this one too 👋
Paintbrushes
Paints
Sketchpad
Water
Black marker