Hi guys! I wanted to show you how to use watercolors to paint a rose. I use the kind in tubes because I like it better. You could use the regular kind, but I strongly recommend using these.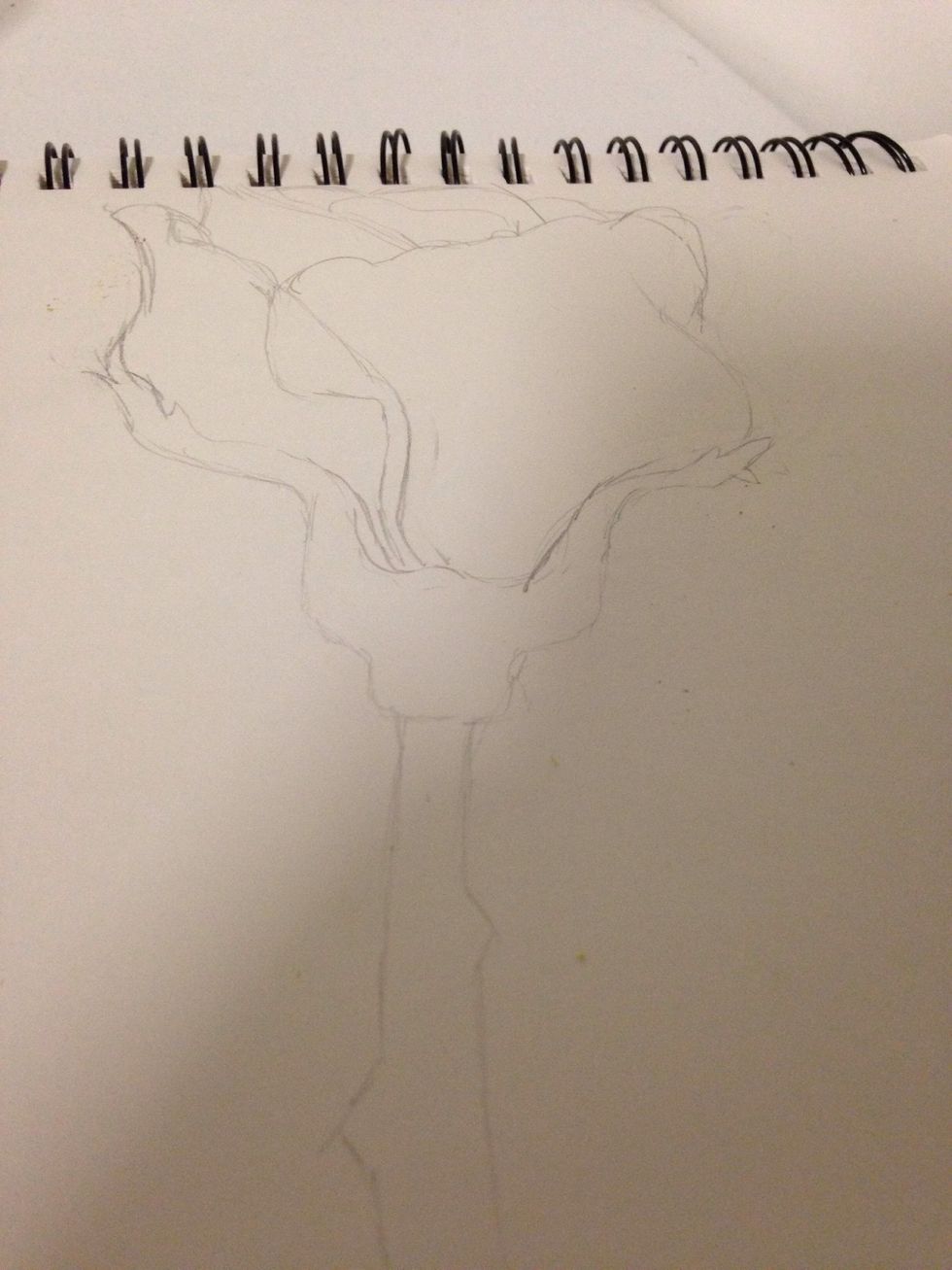 Start by sketching your image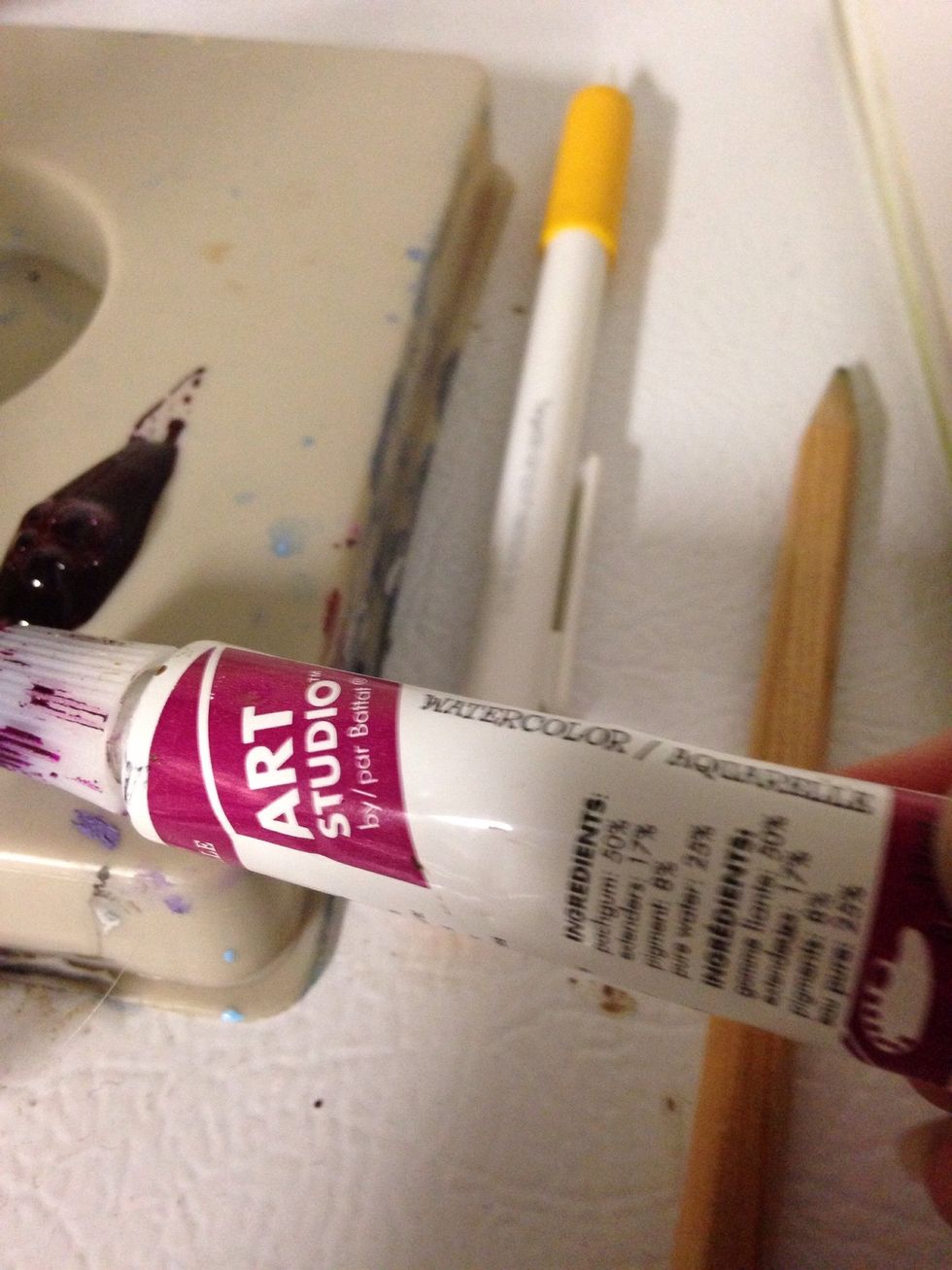 Pink watercolor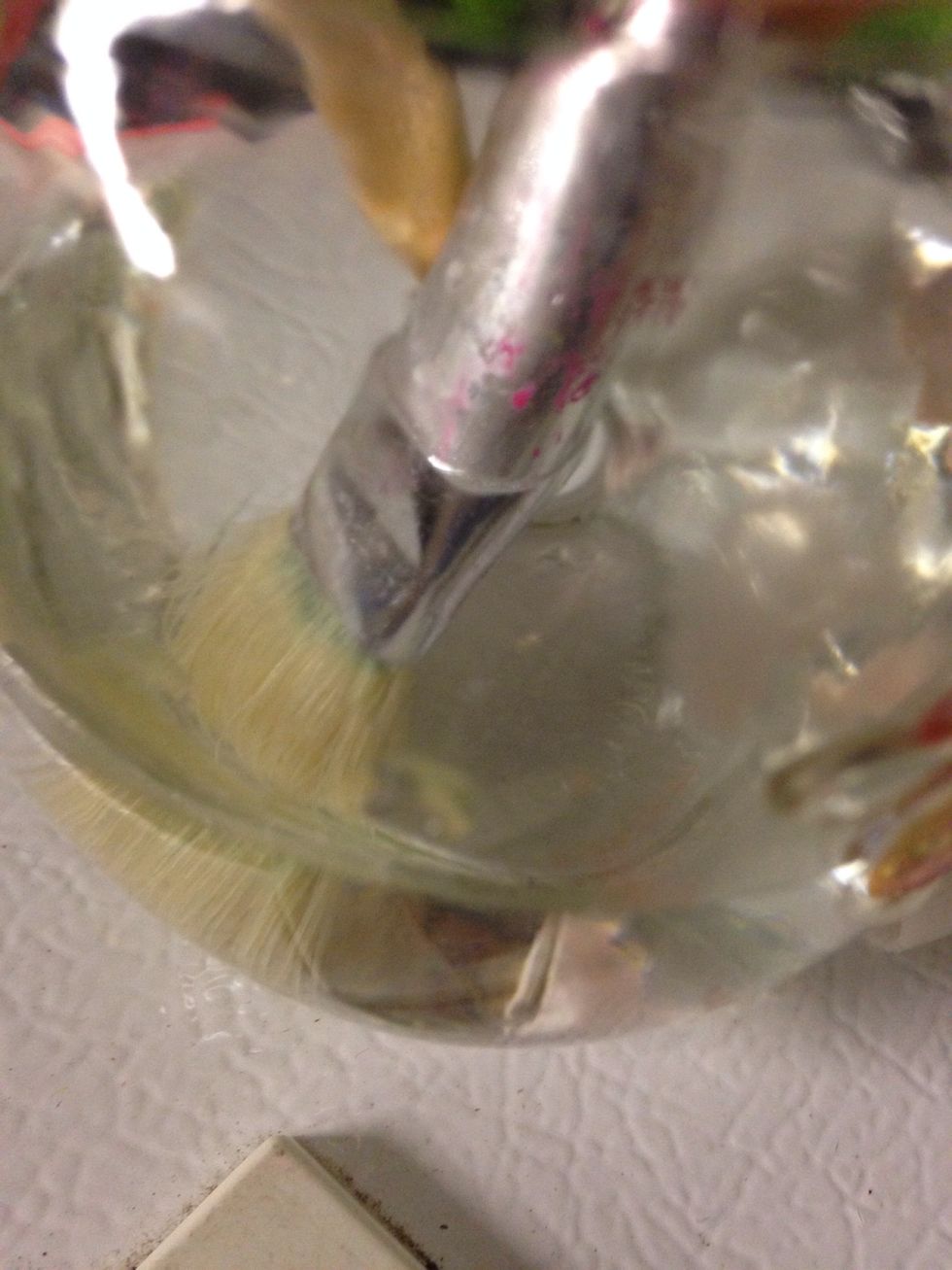 Wet your brush
Add paint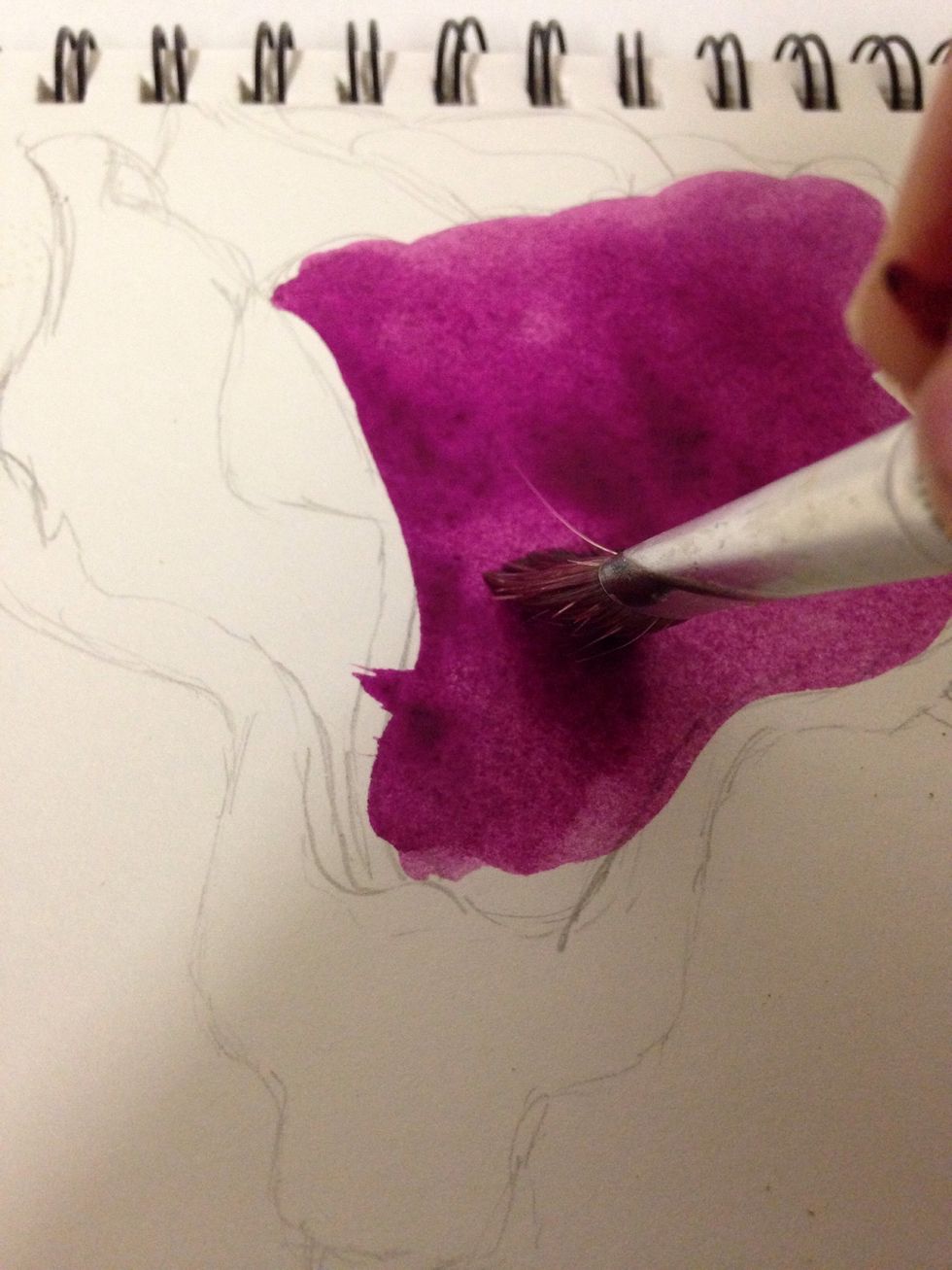 Block in your rose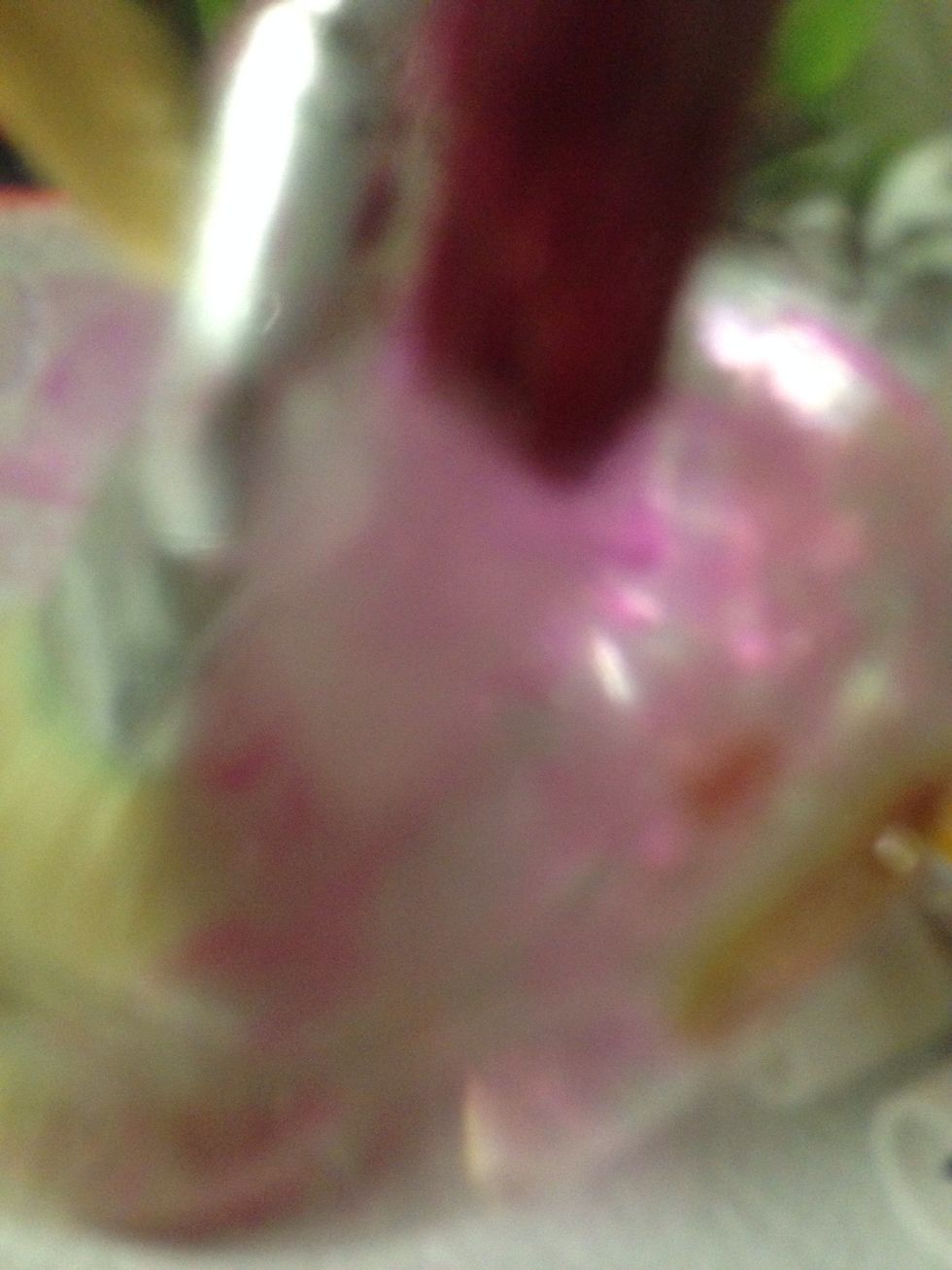 More water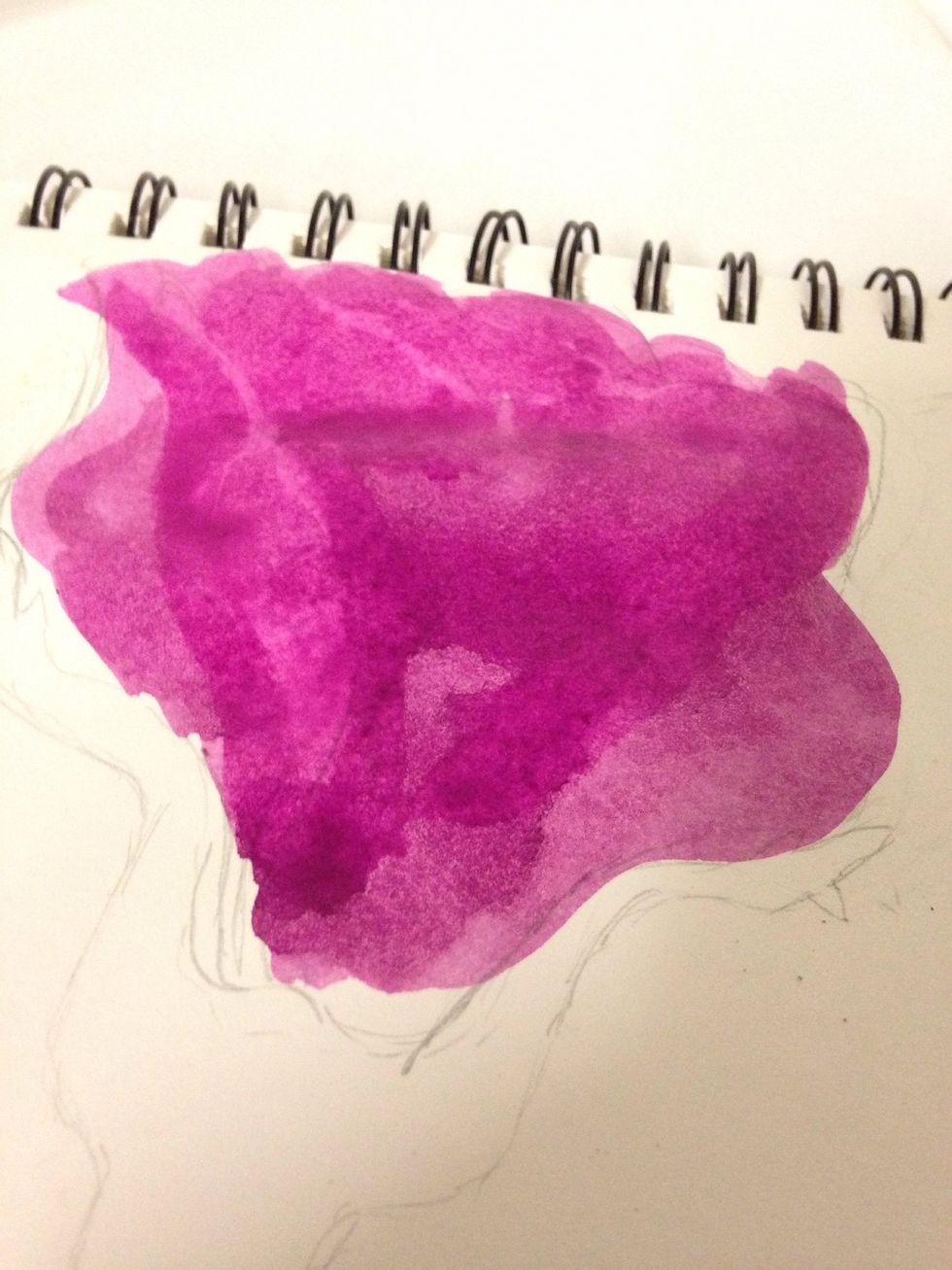 Spread it out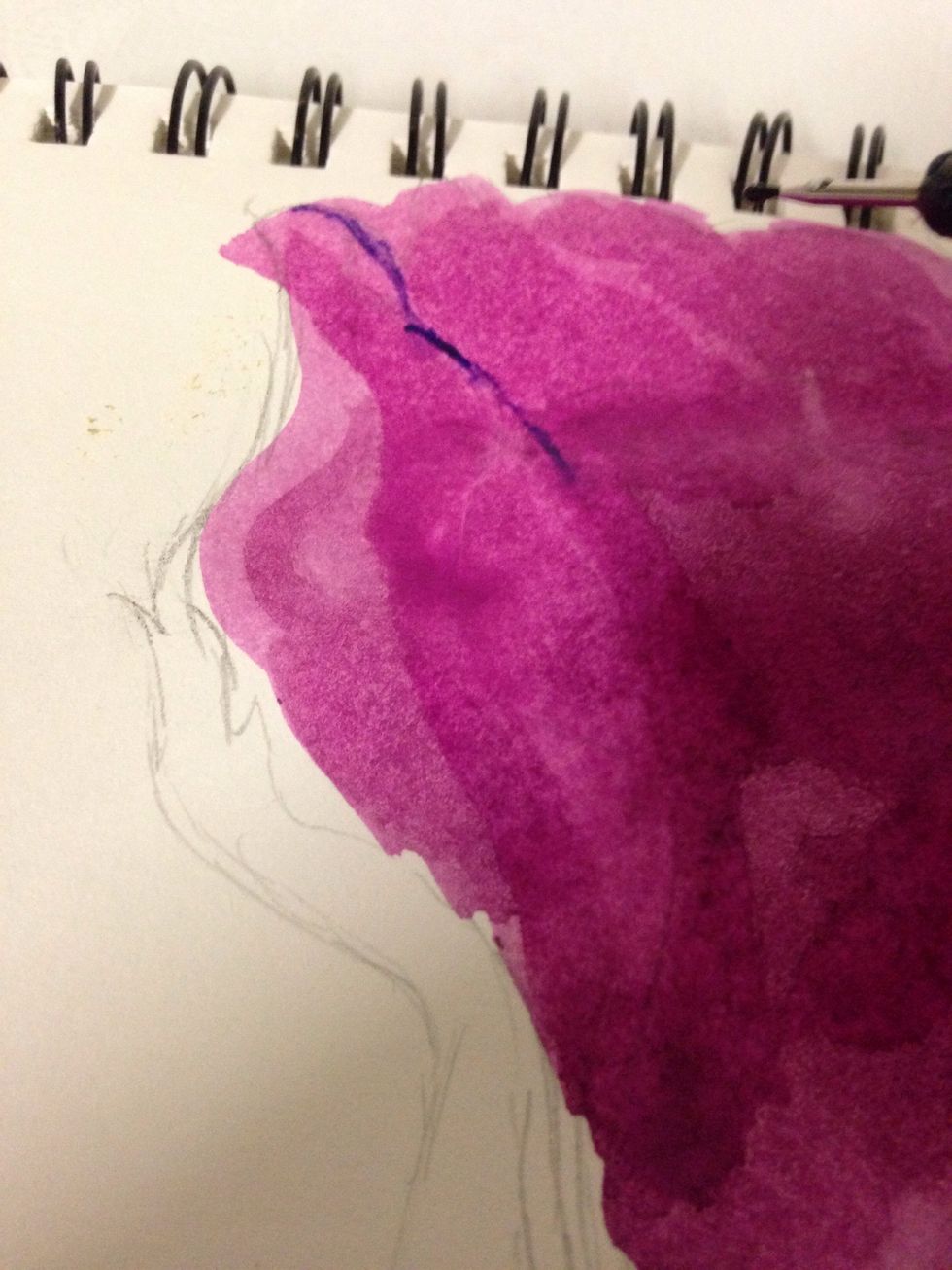 Use your dotting/embossing tool in purple watercolor. Don't dilute with water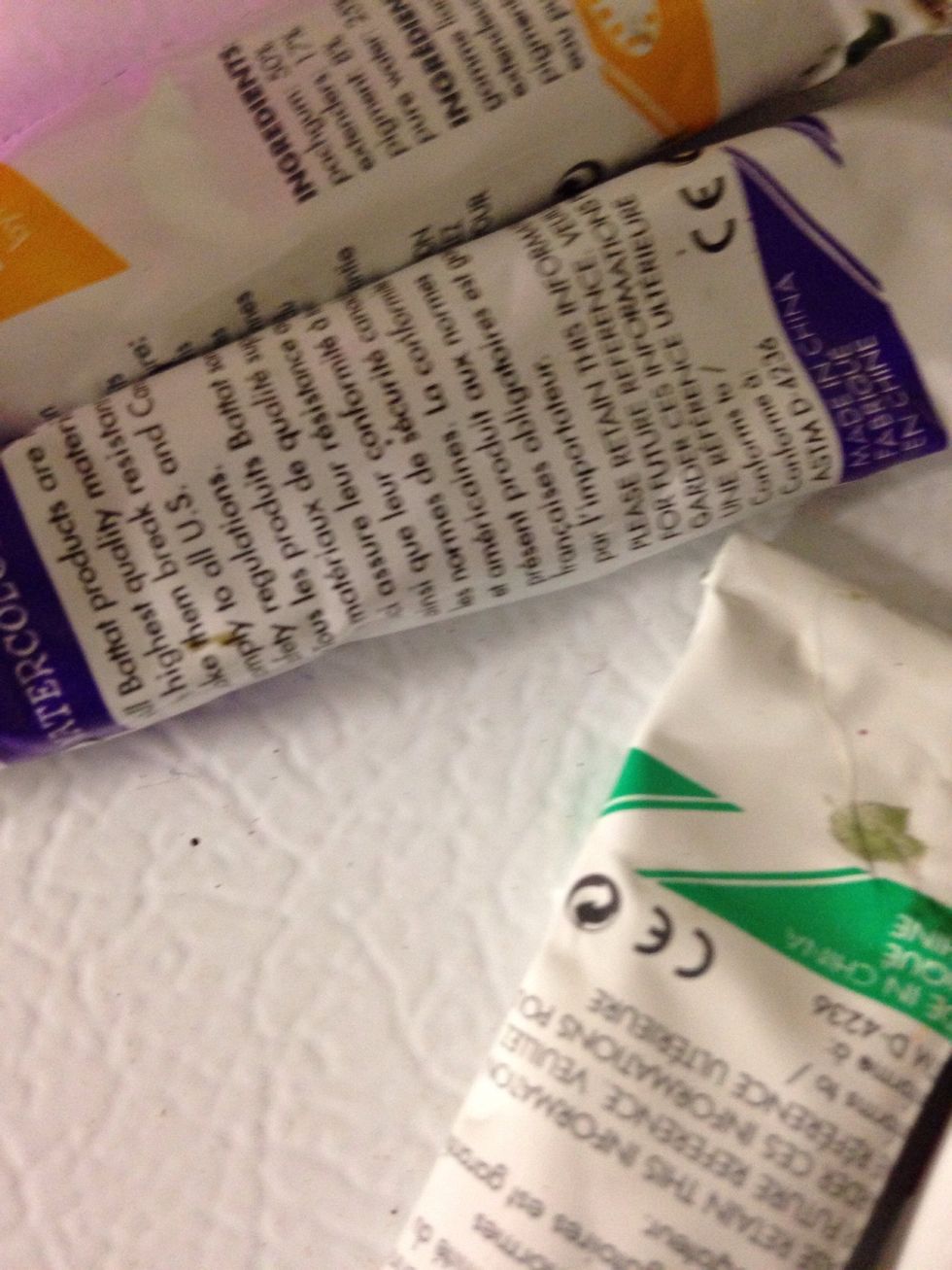 This is the purple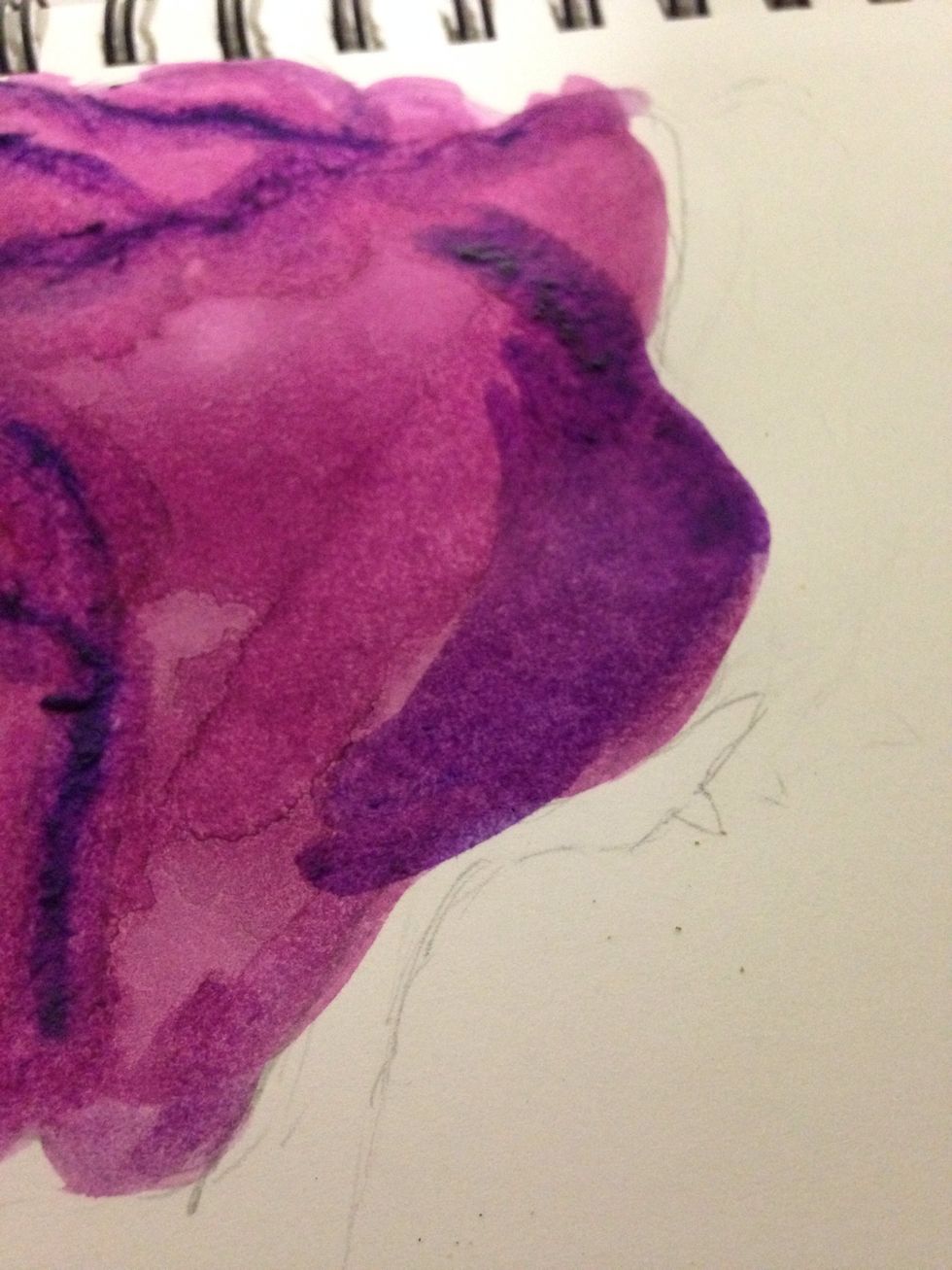 Add purple along the side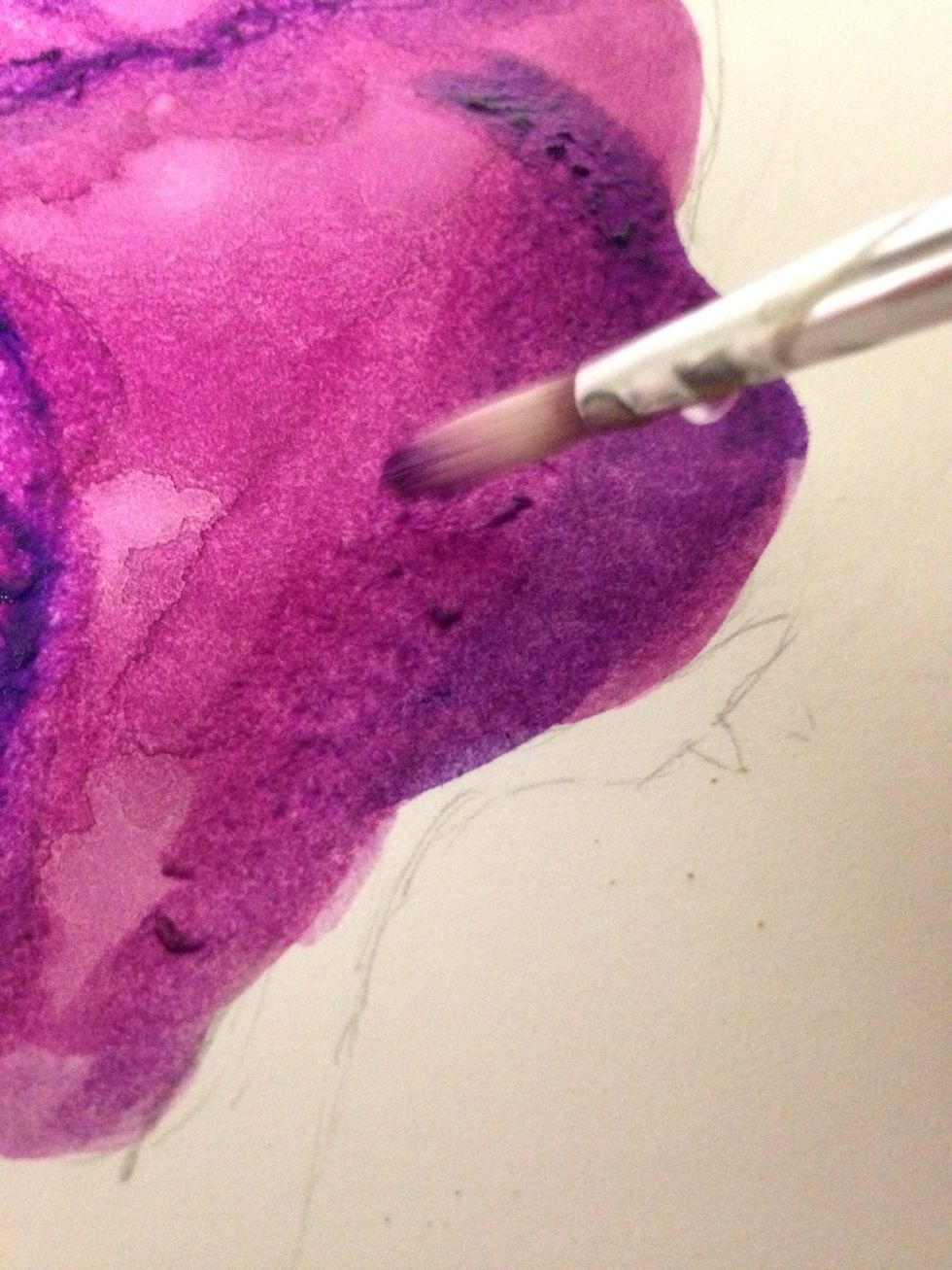 Blend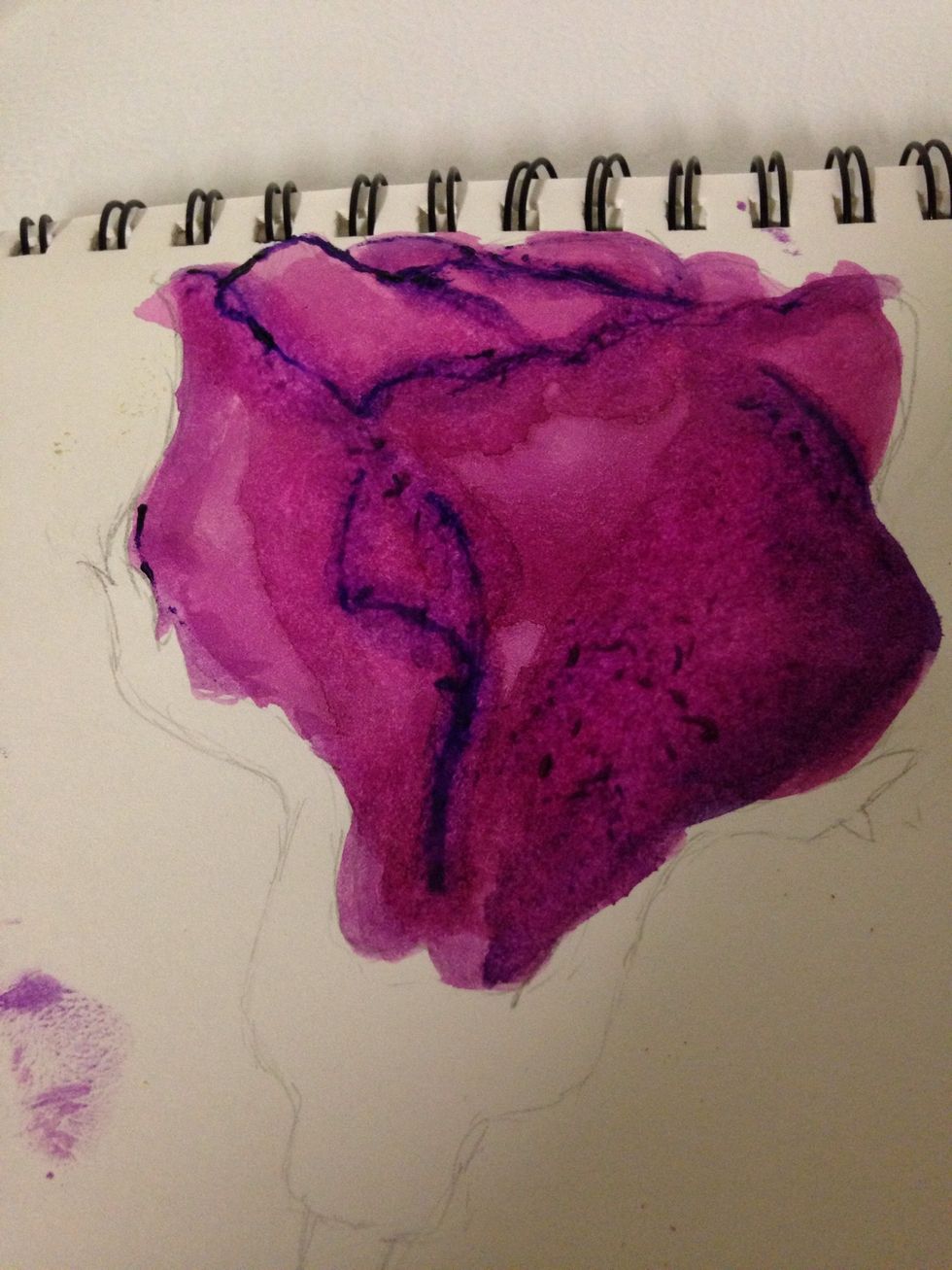 This is outlined, needs blending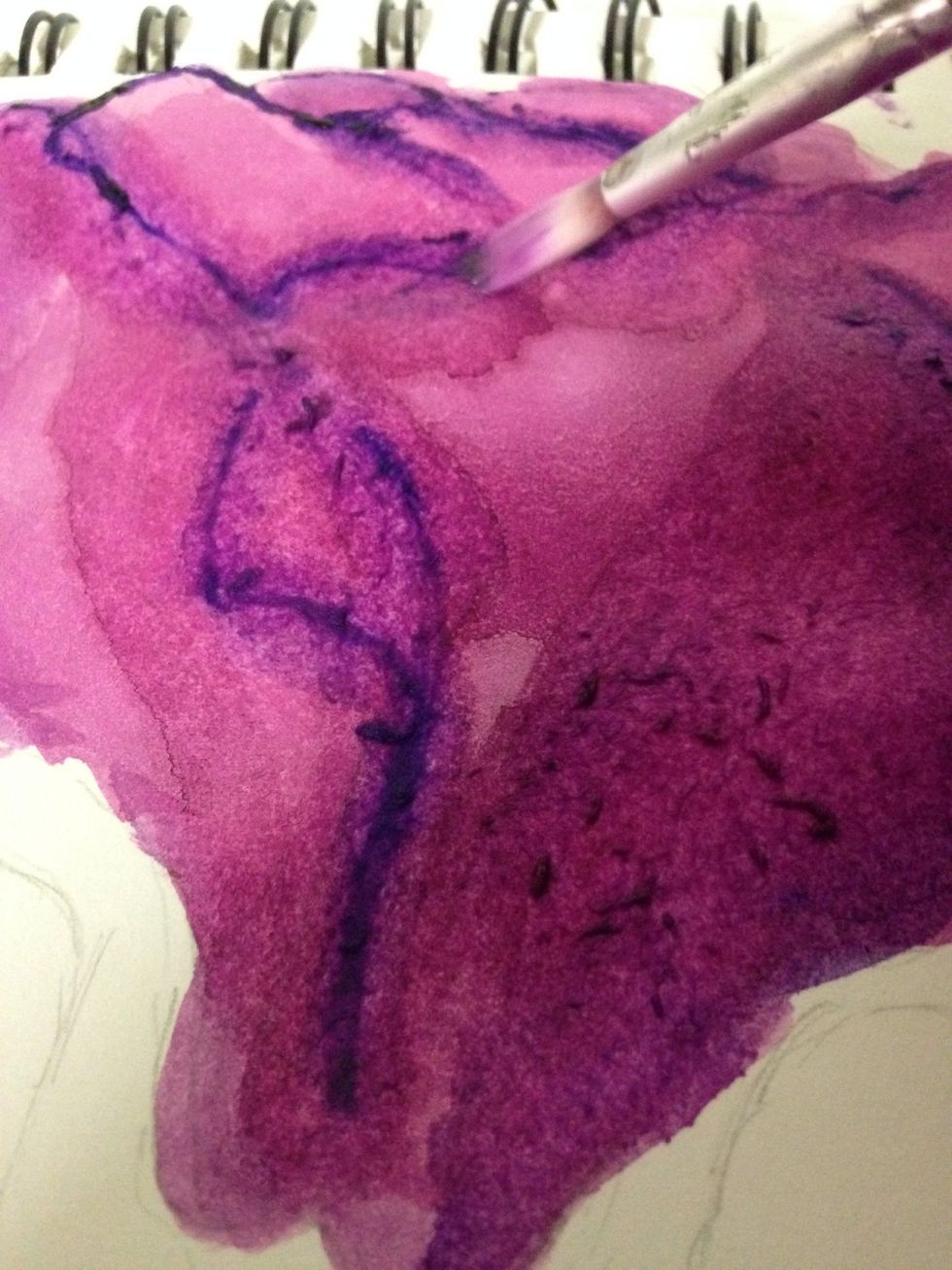 Blend using brush with water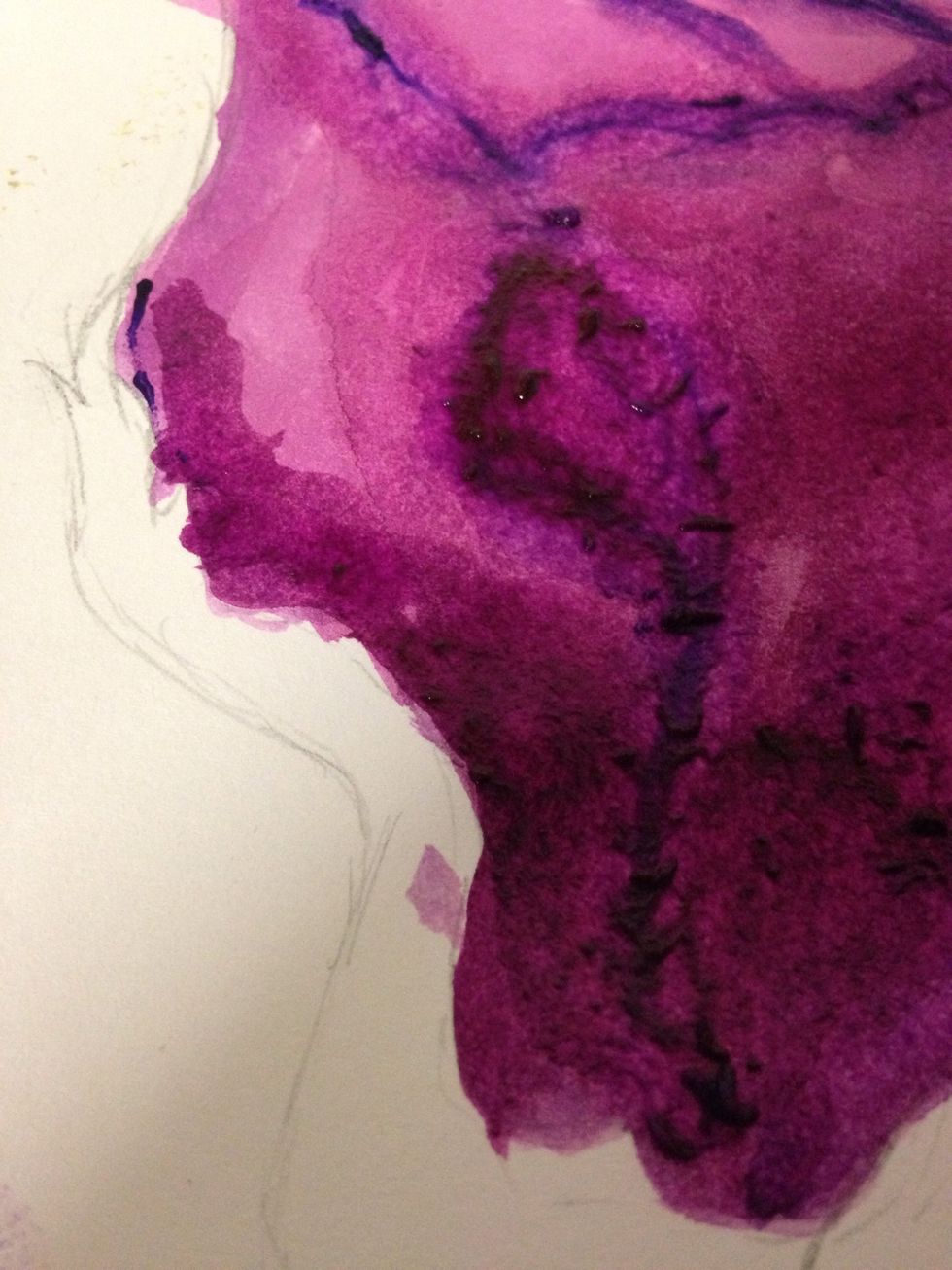 Yikes! It's ok, lots of water to blend this, use less than I did.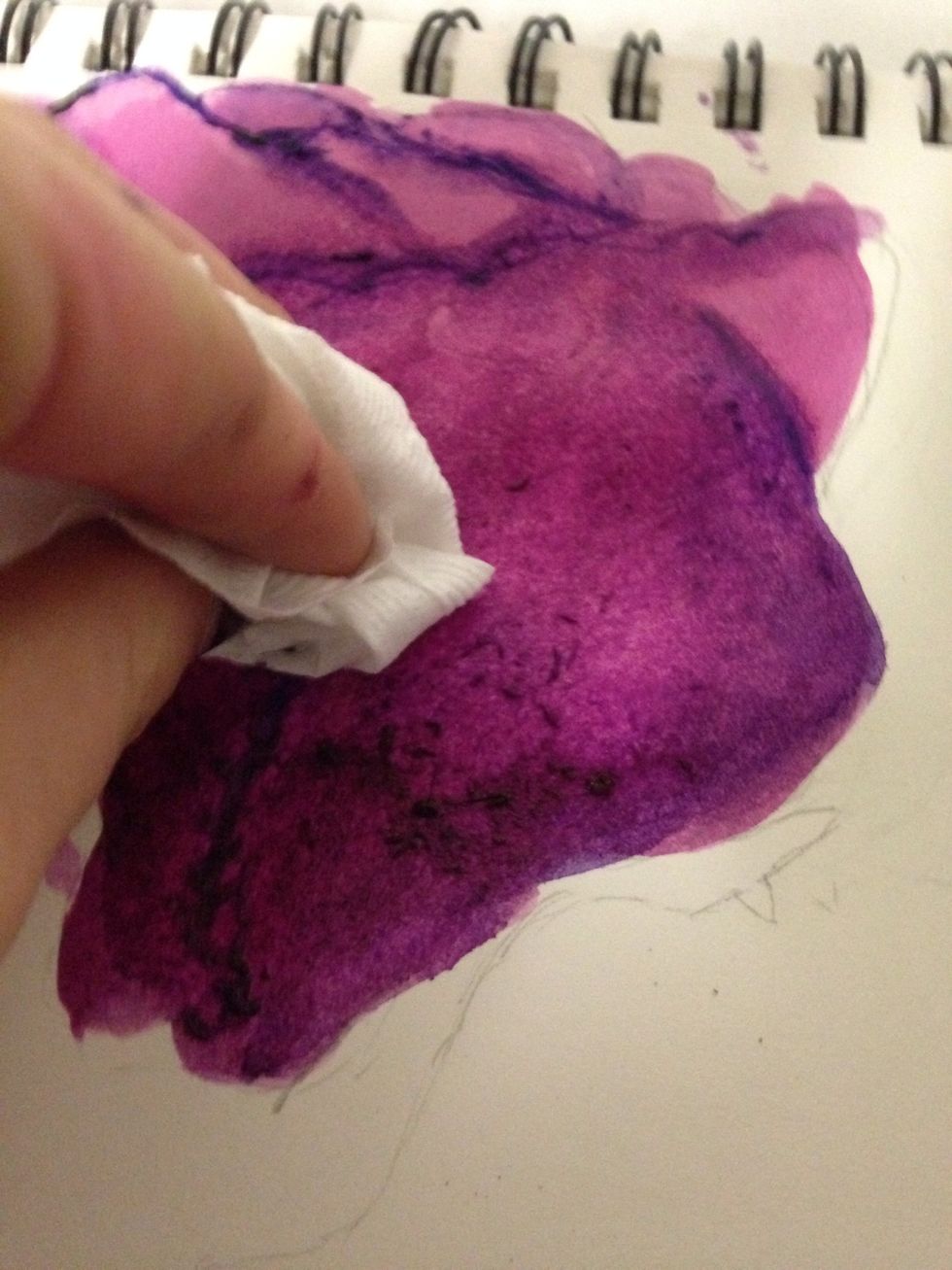 Blot with a tissue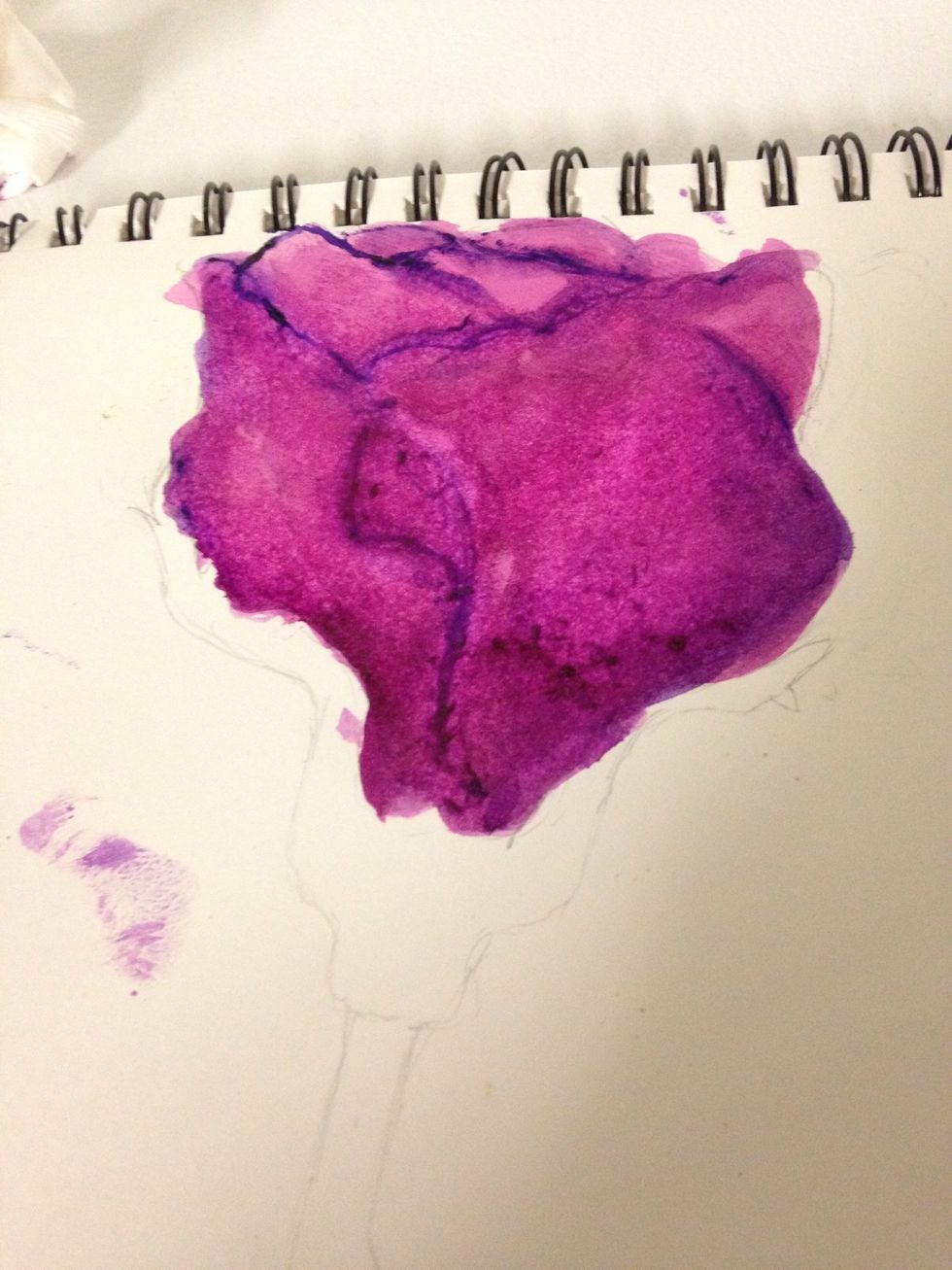 Better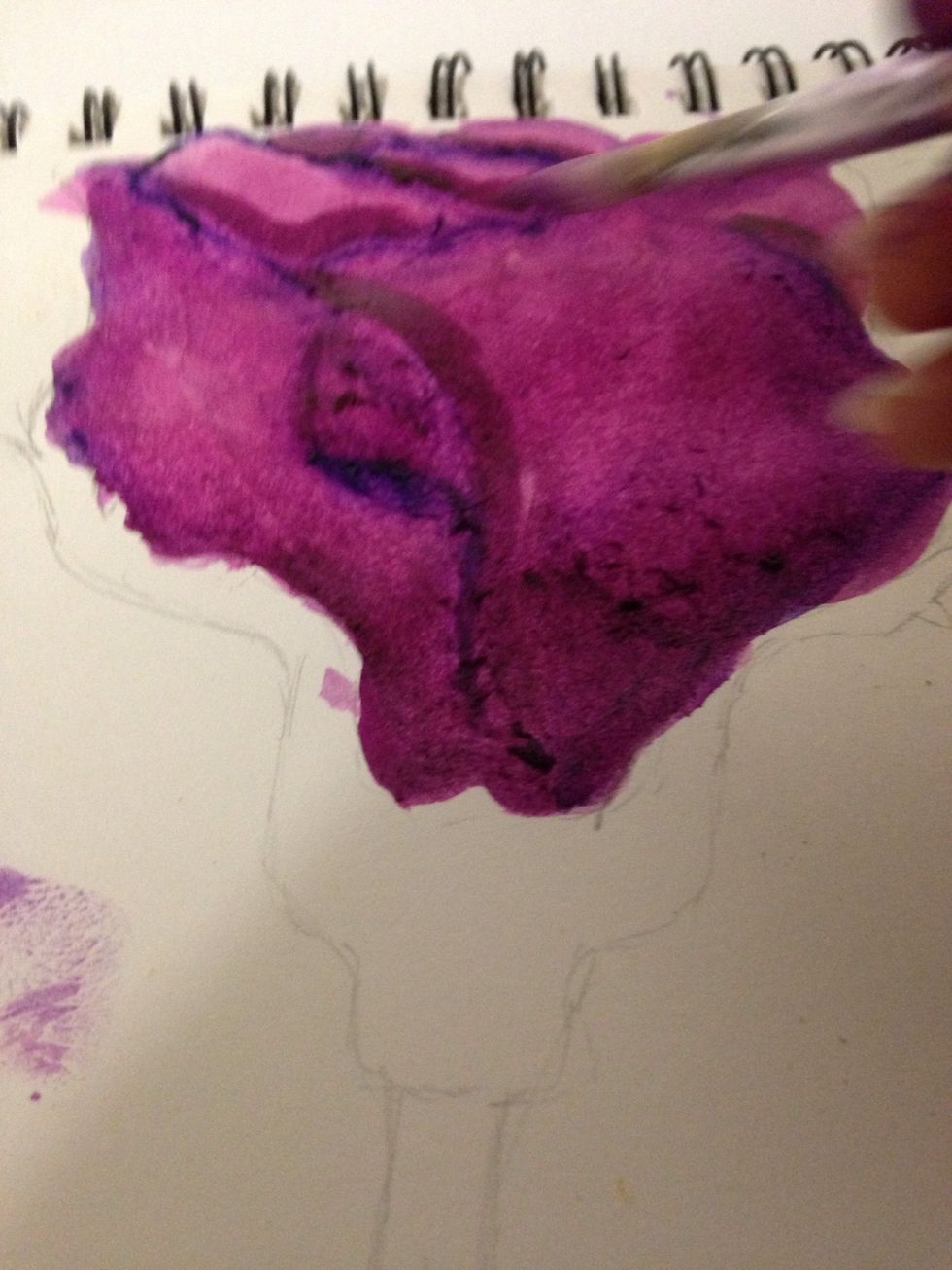 Use the pink to shade, do not dilute, use a medium-wet brush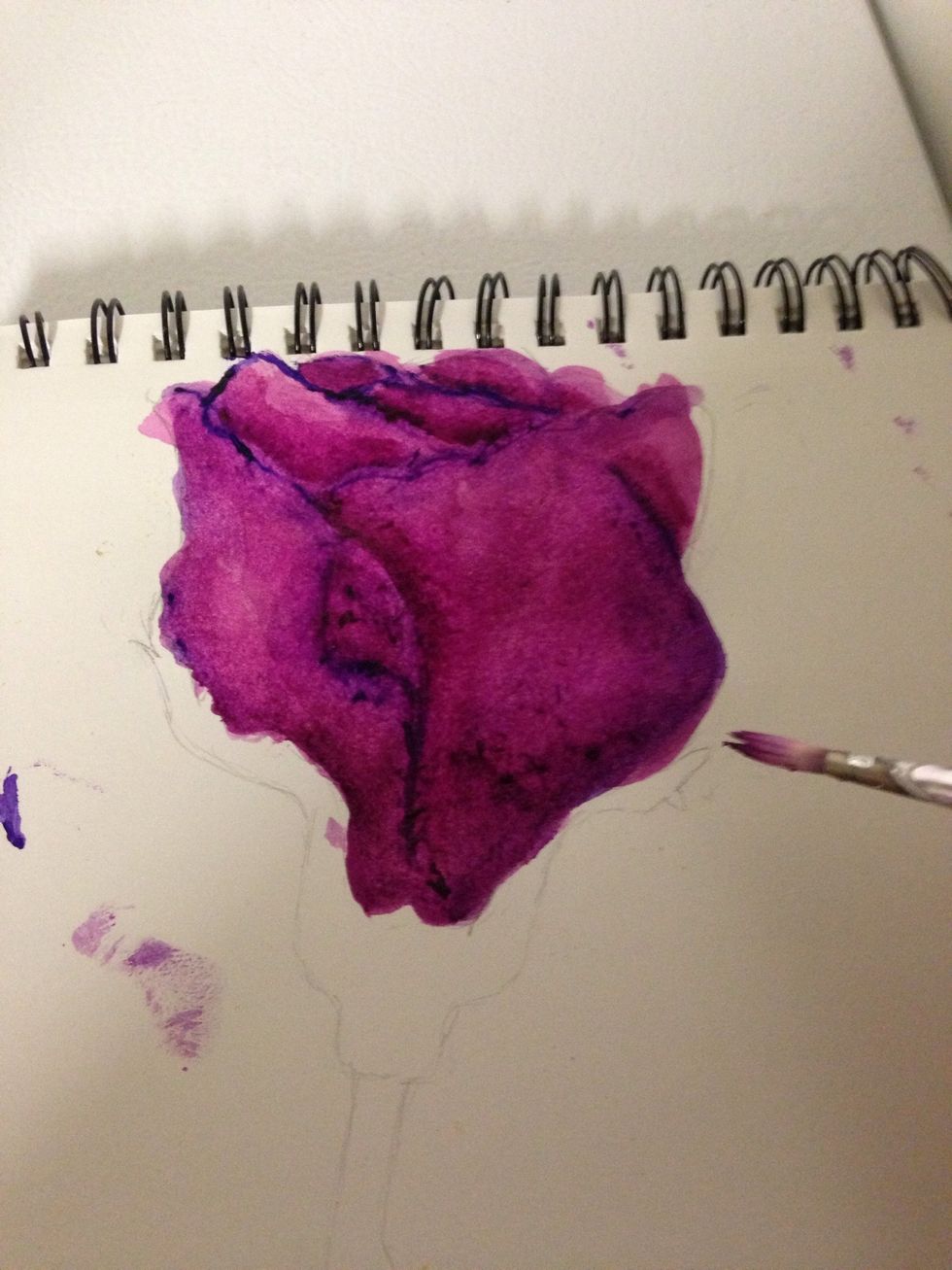 See.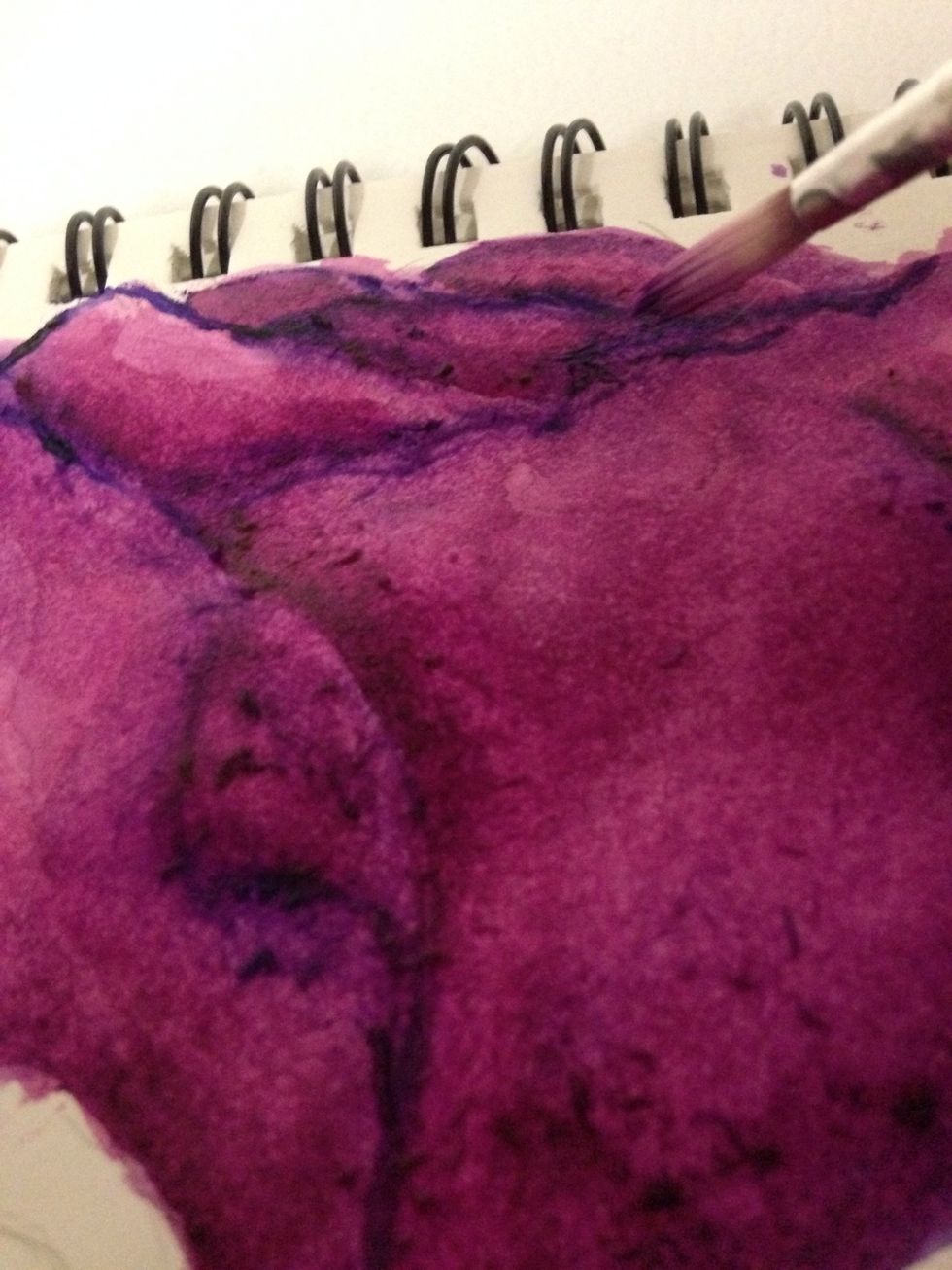 Do this at the petals, only at the bases
Make this darker, it should look folded over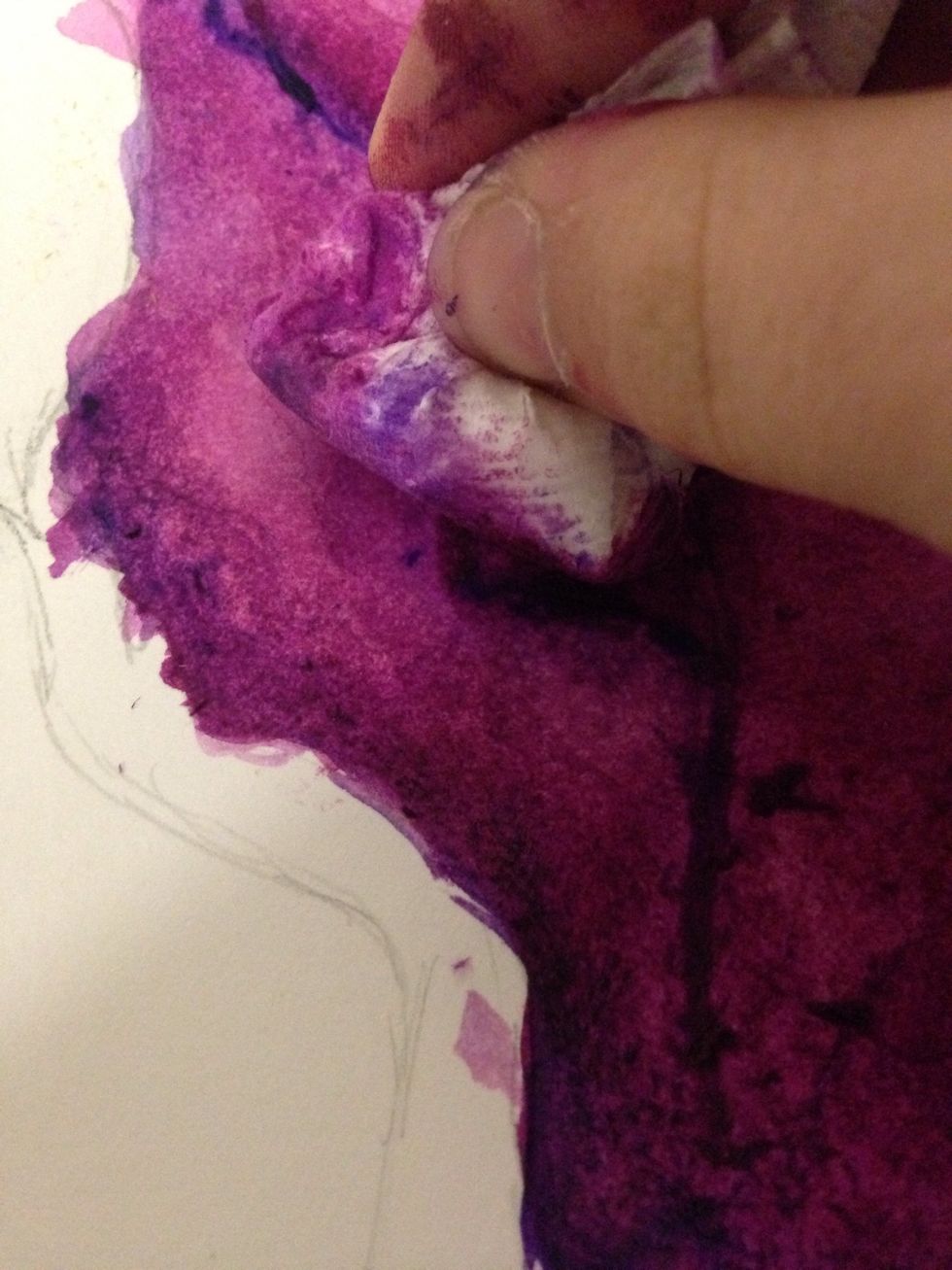 Blot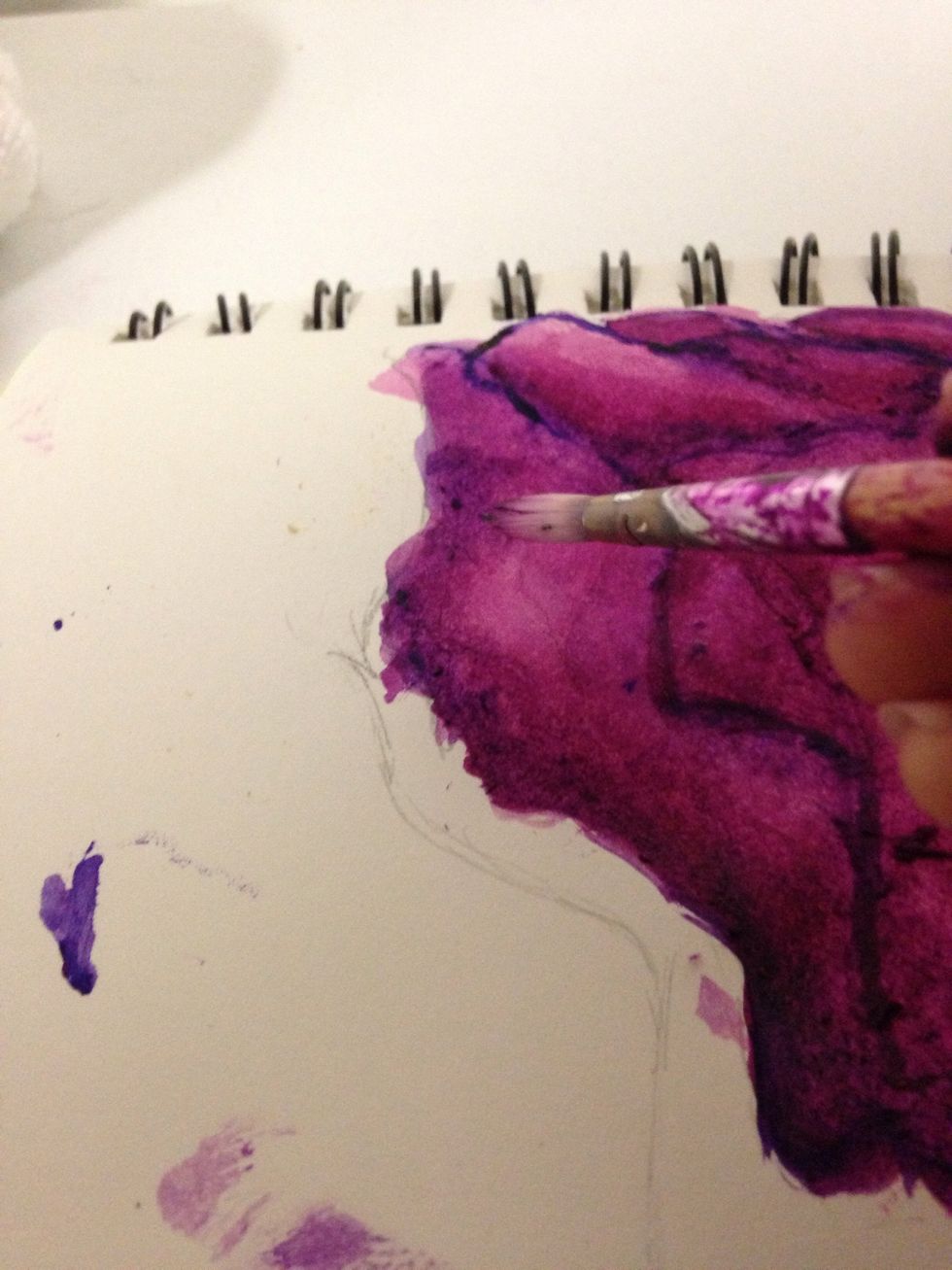 Use more where it curves in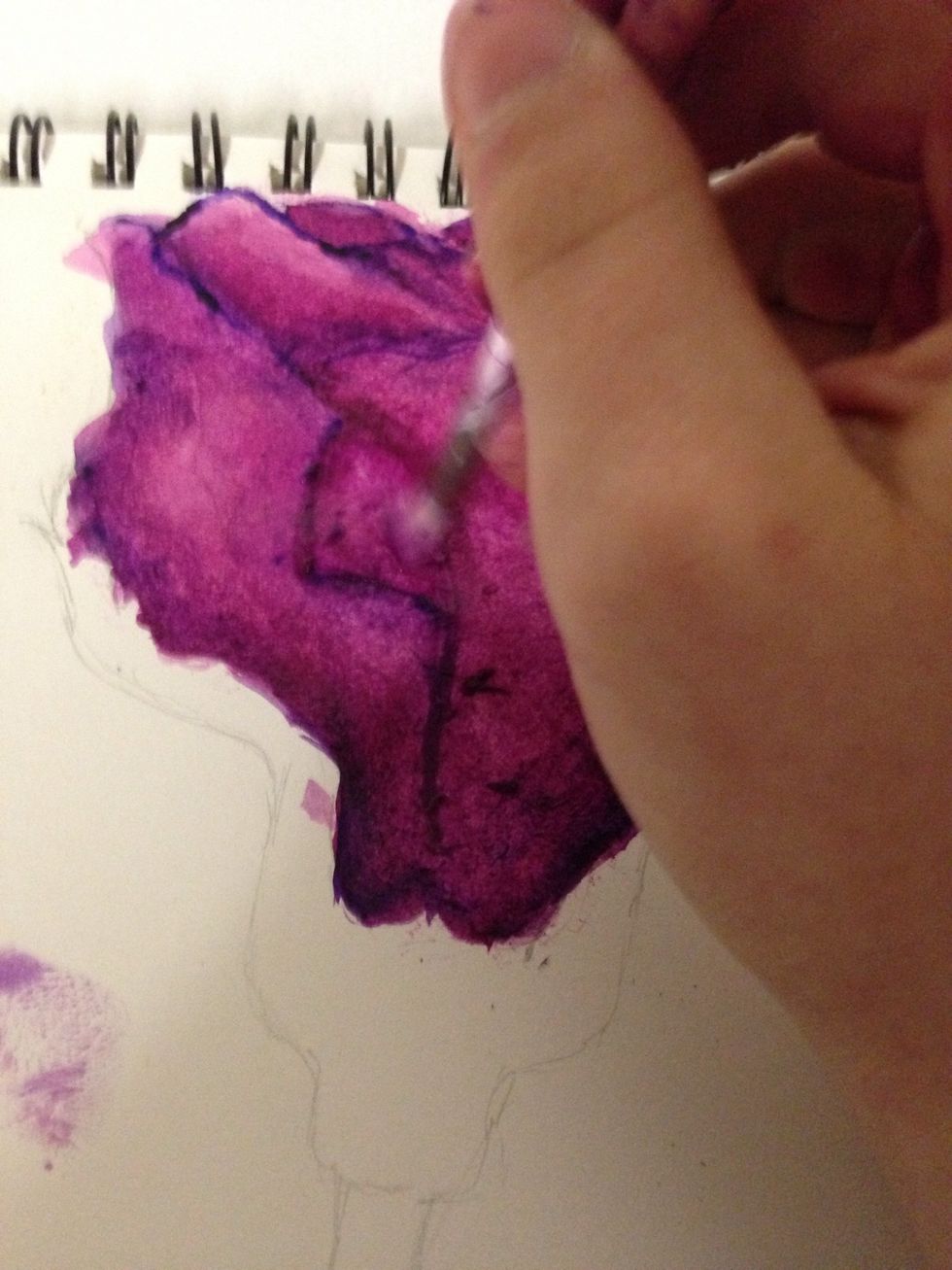 Using water to make this lighter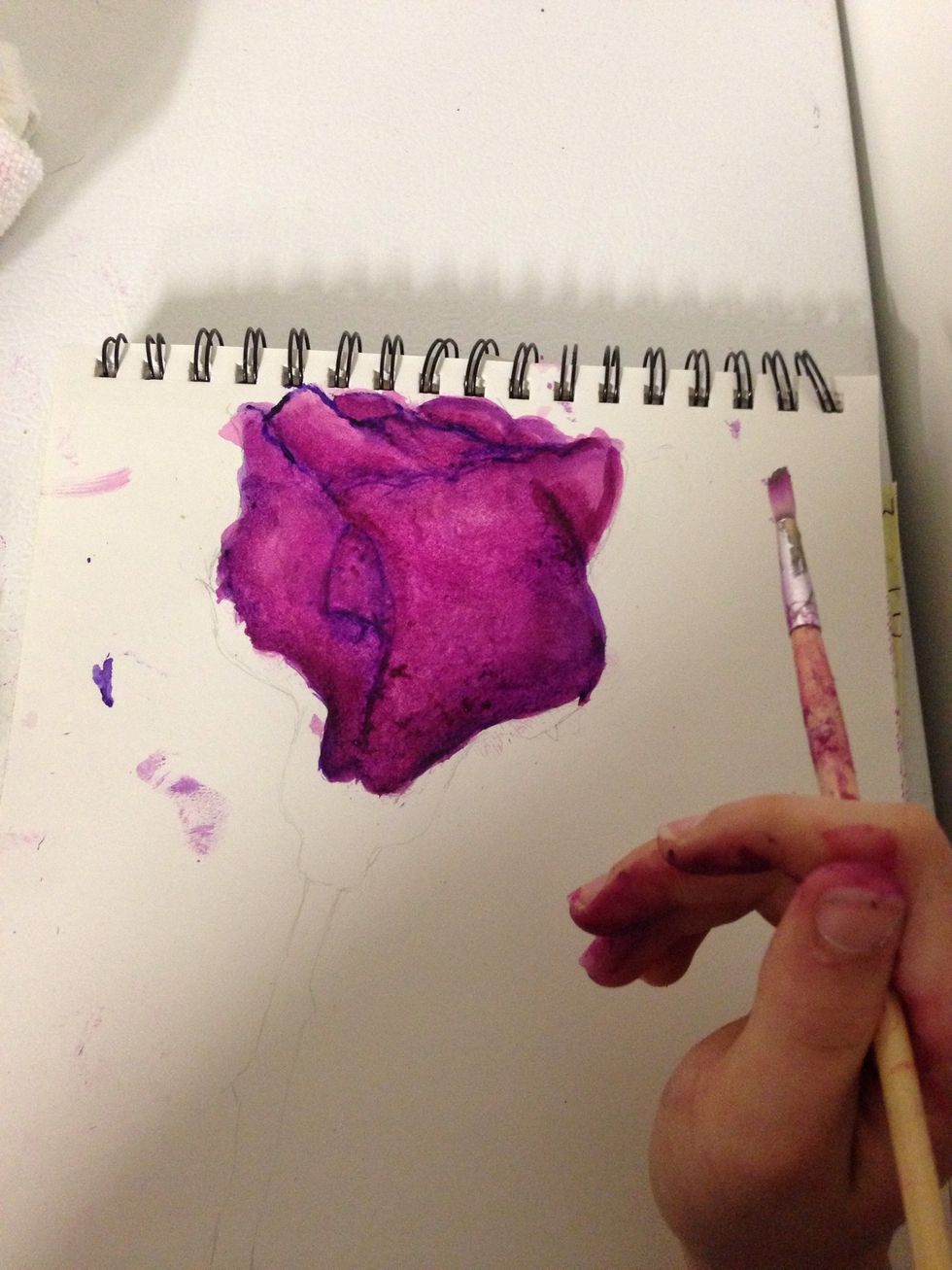 So far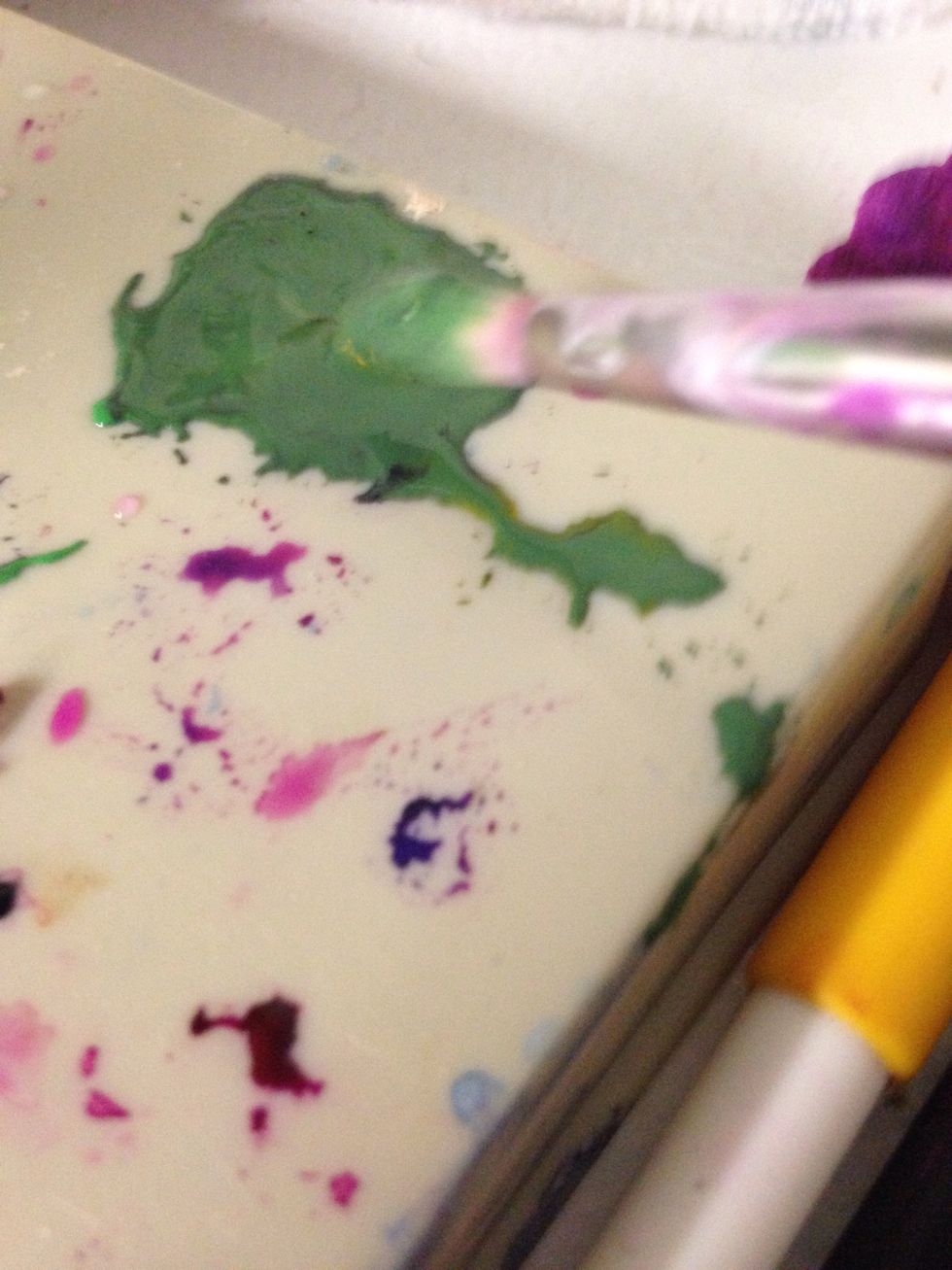 Making the perfect green -Green, a bit of purple&yellow.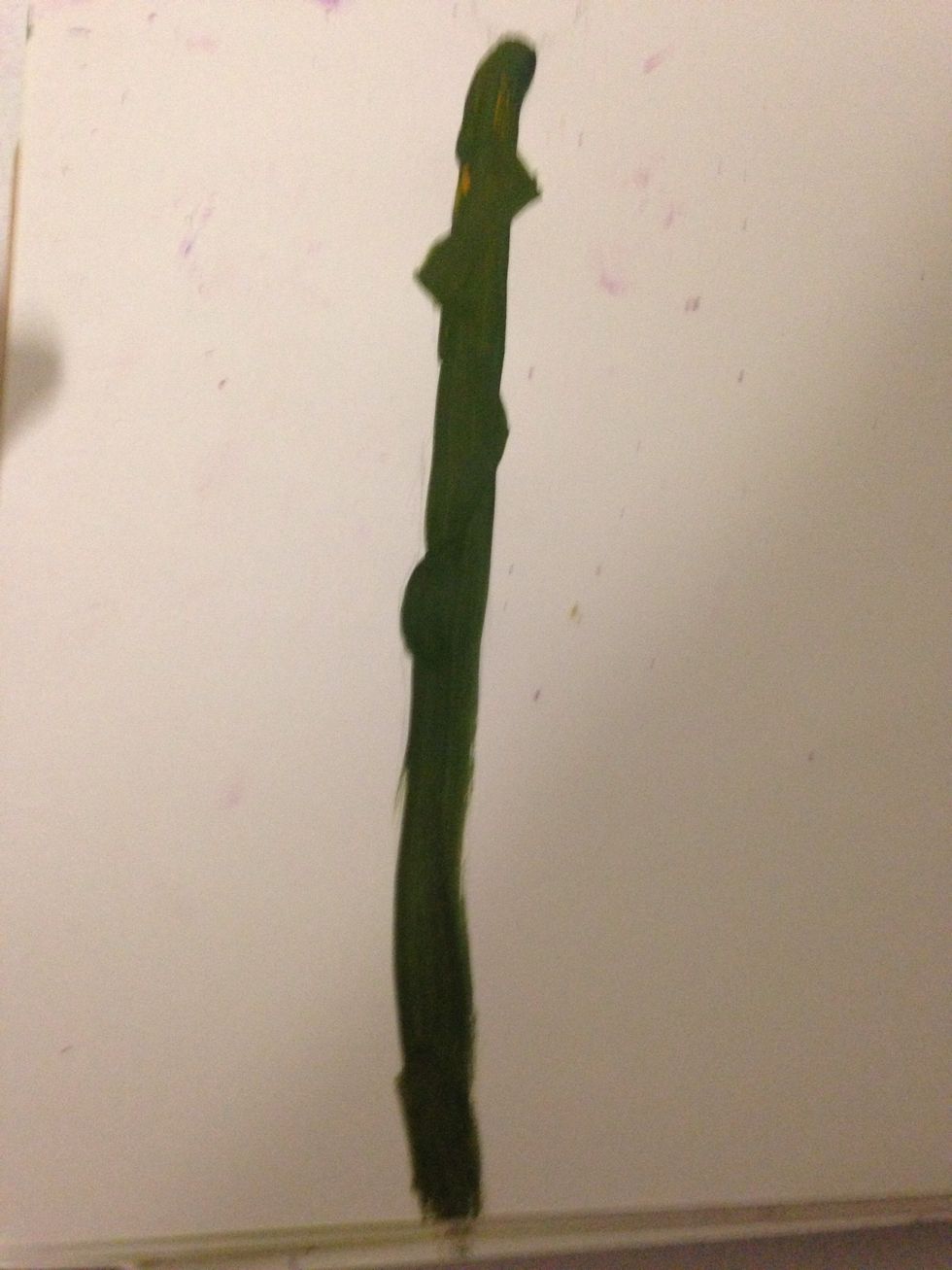 Blocking in, use more water than I did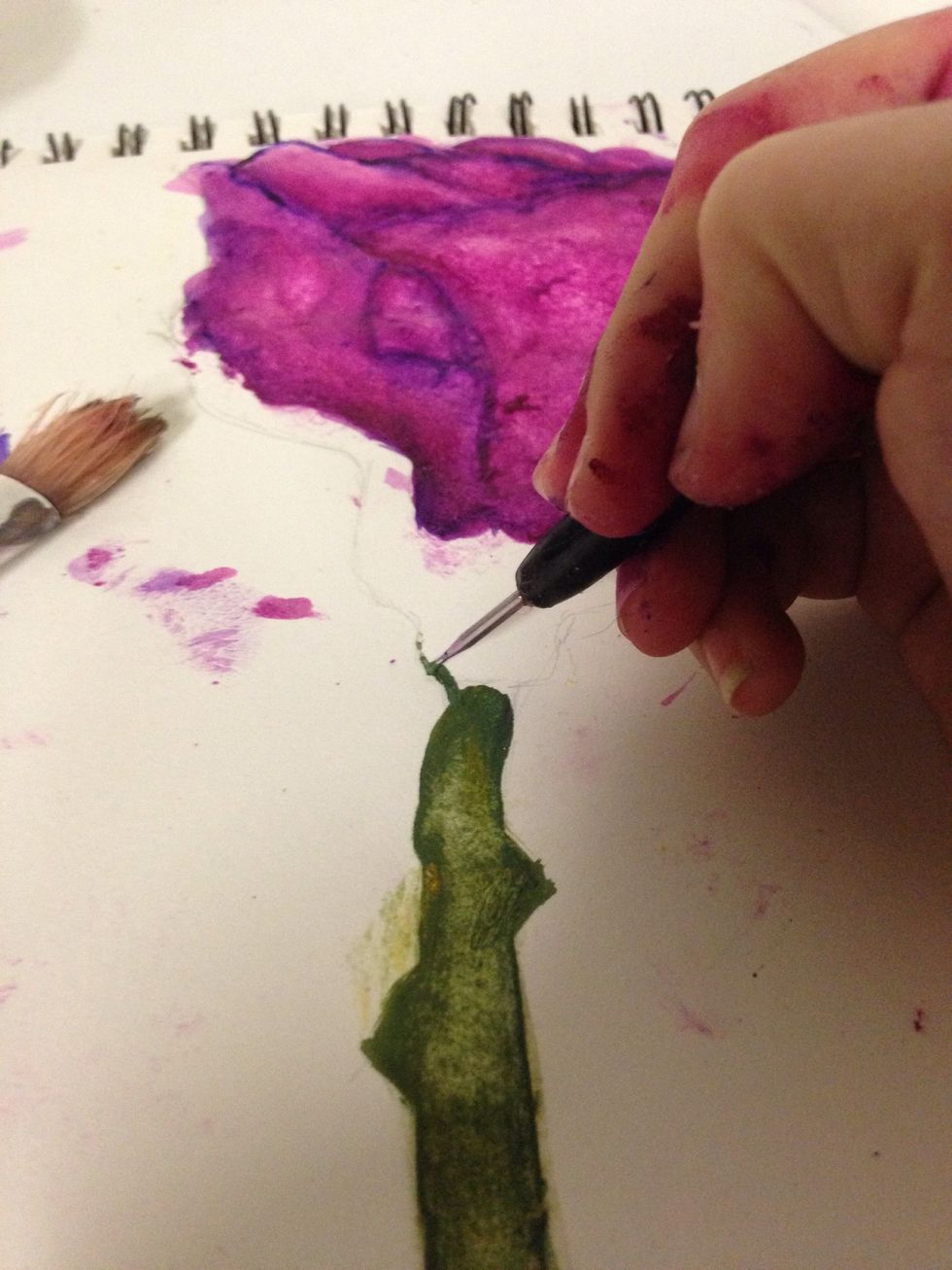 Dotting/embossing tool- go around the edges, no water.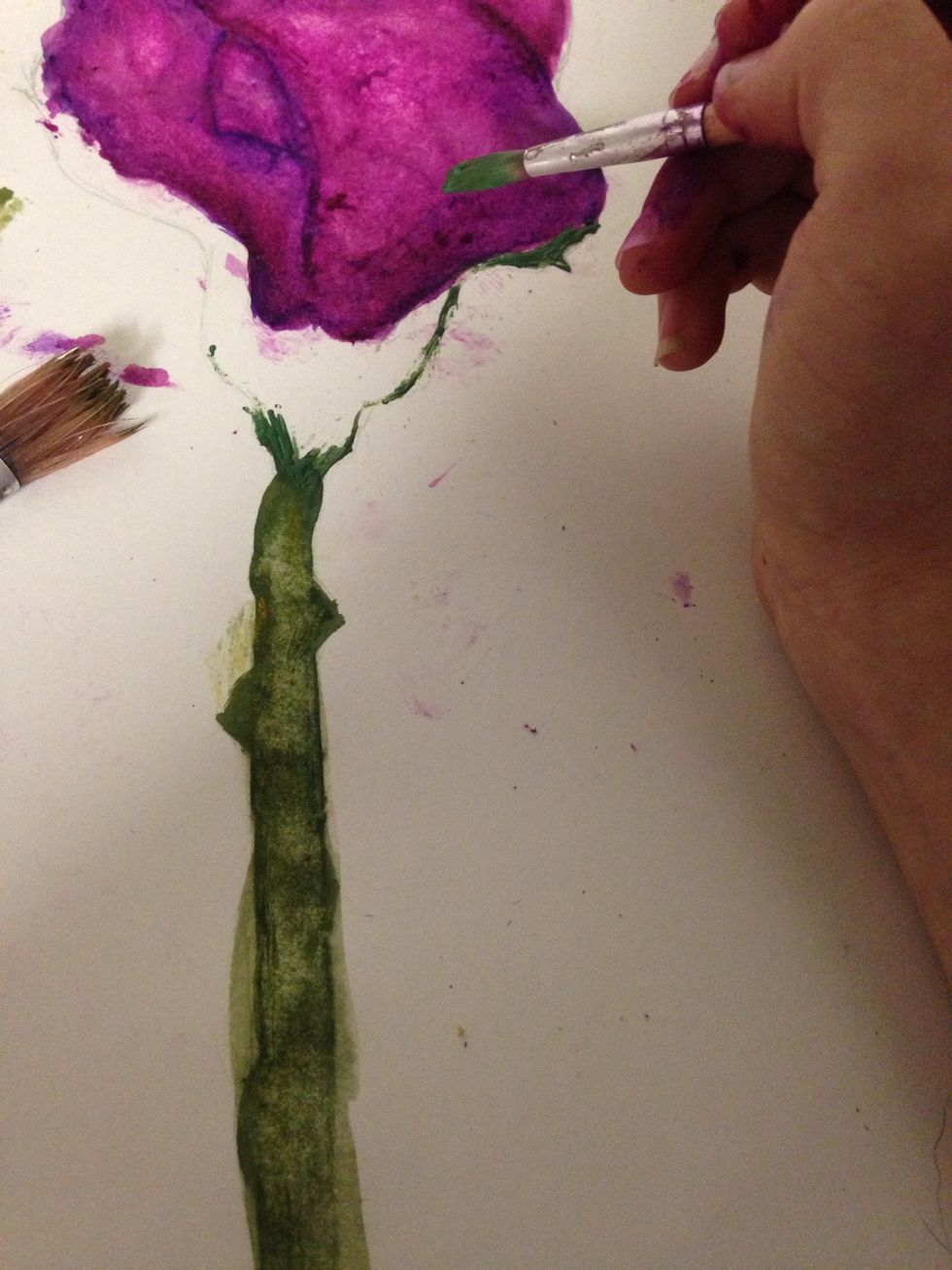 Filling in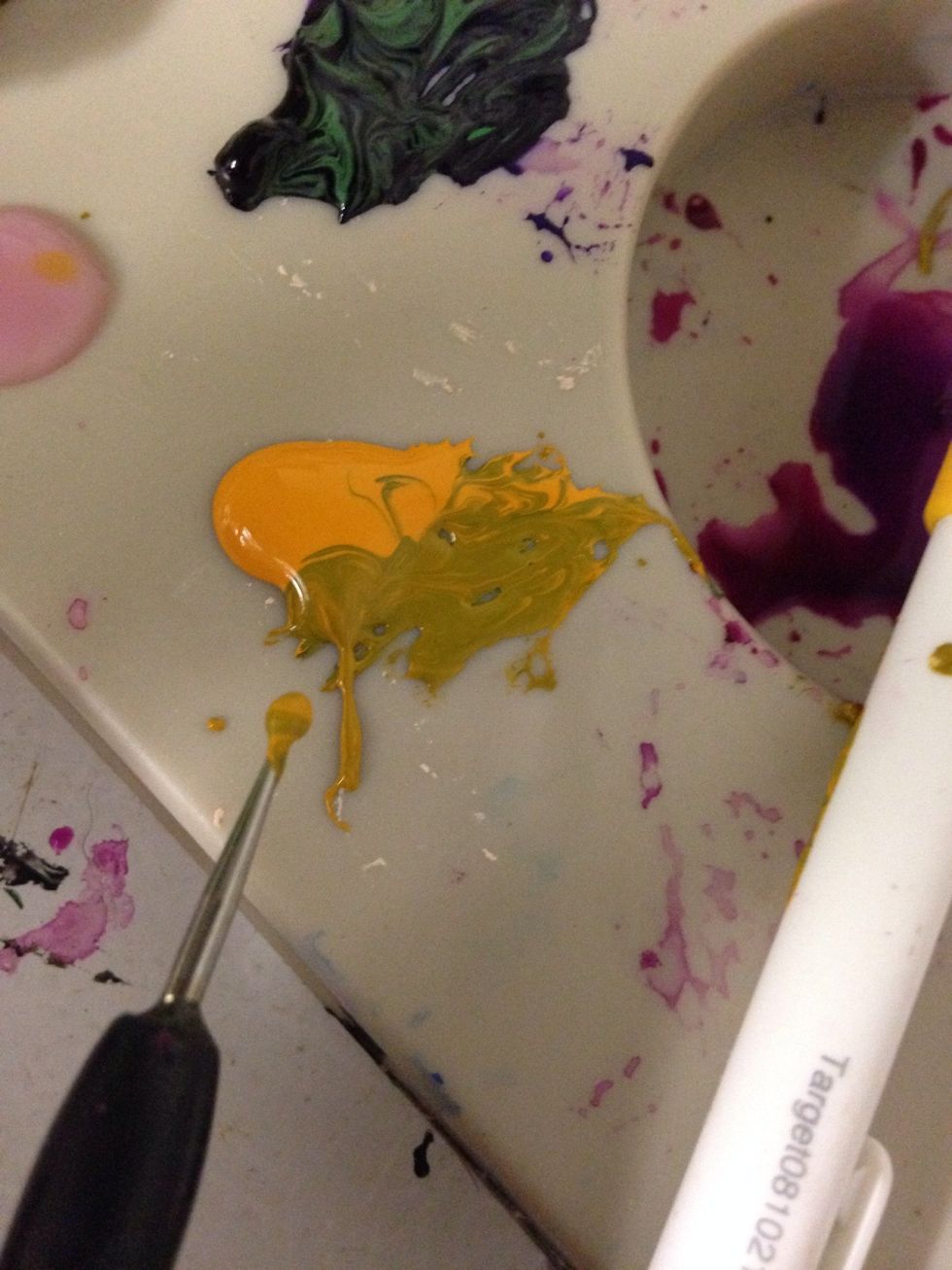 Add green to your yellow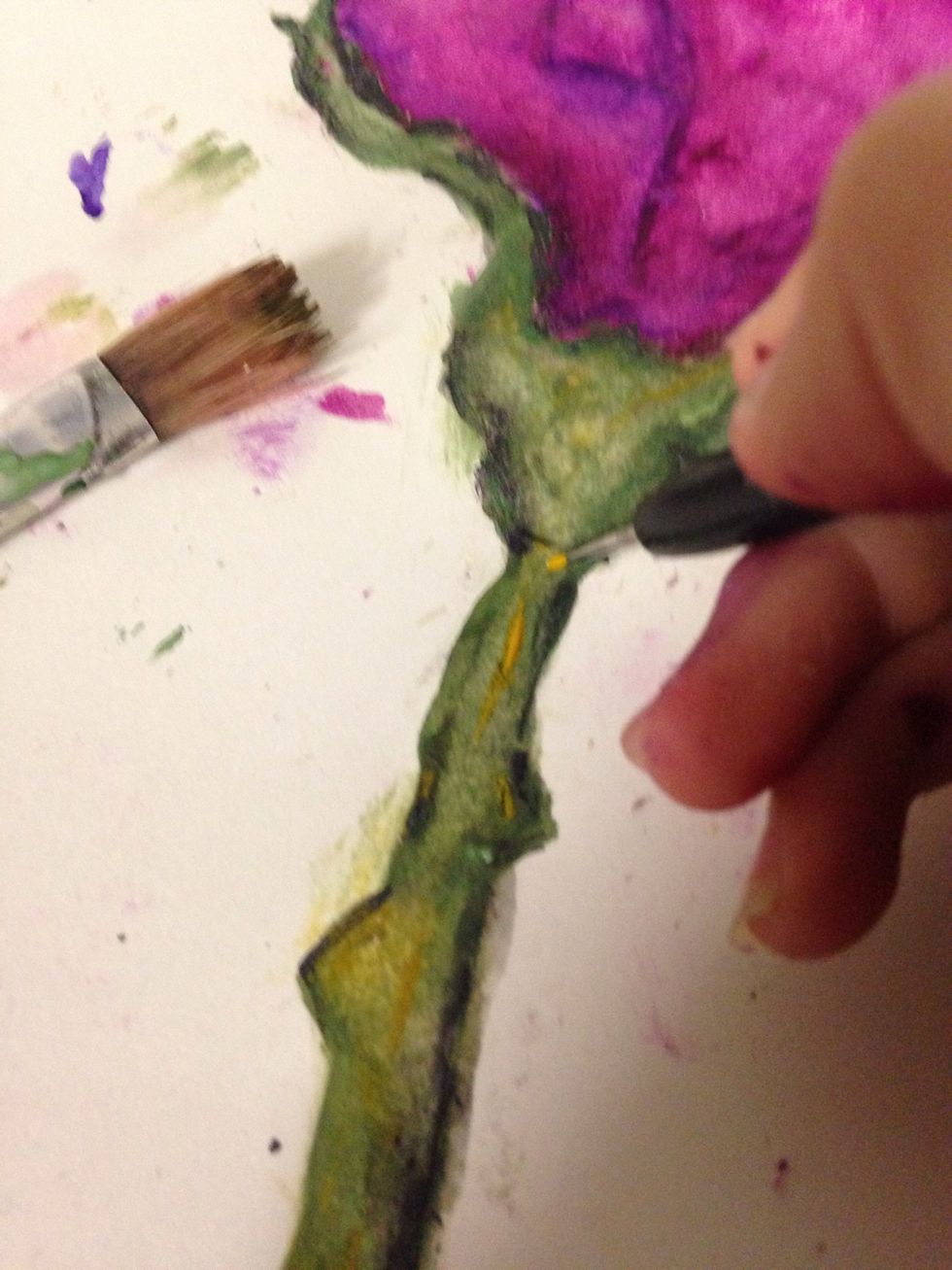 Highlight with no water
Use water to blend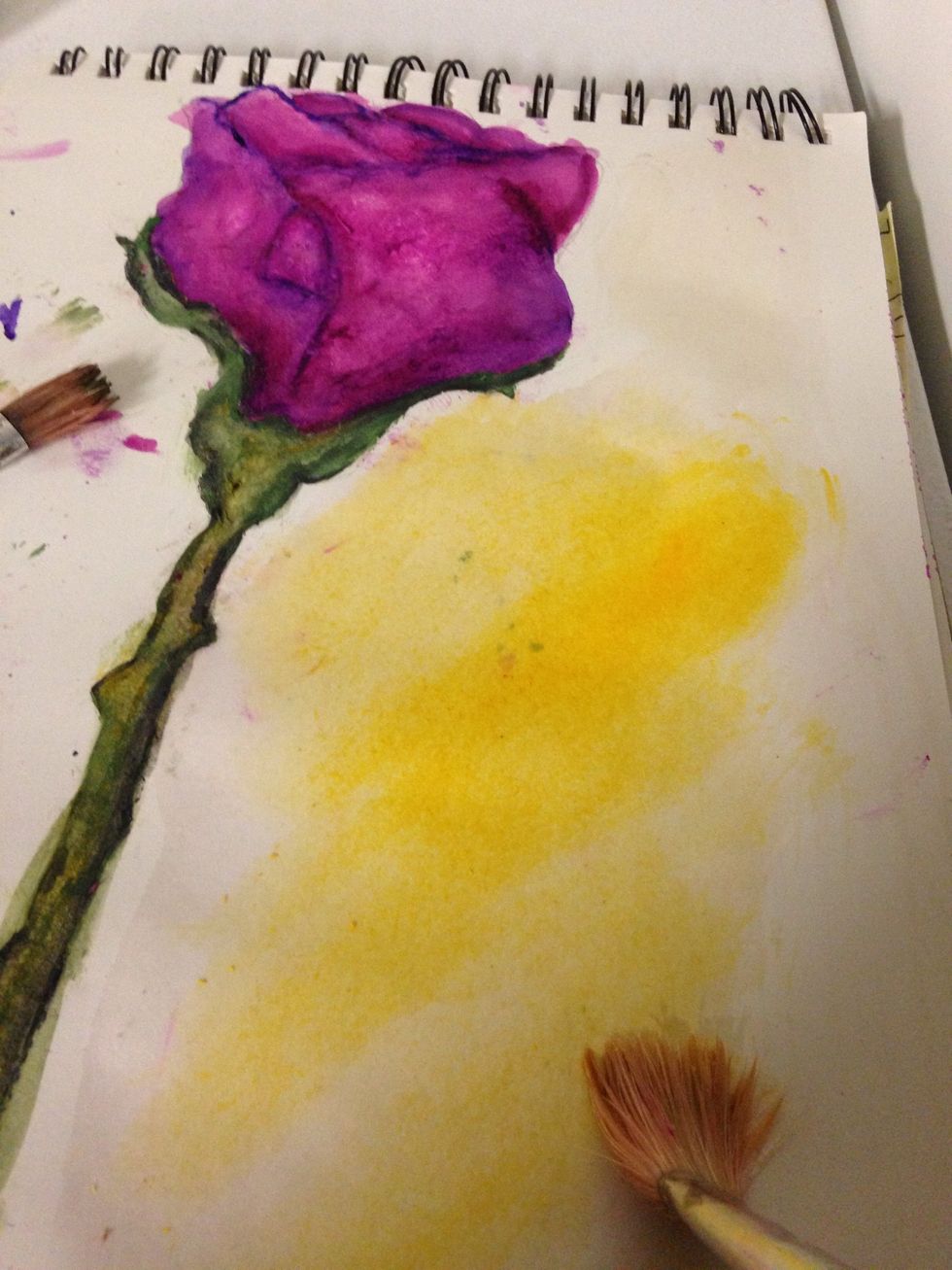 Background
Done
Hope I helped! If you have any questions just leave me a comment!
Watercolors, in green, purple, magenta, and yellow
Paintbrushes, assorted
Dotting/embossing tool.
Water
Palette
Scetchbook/watercolor paper