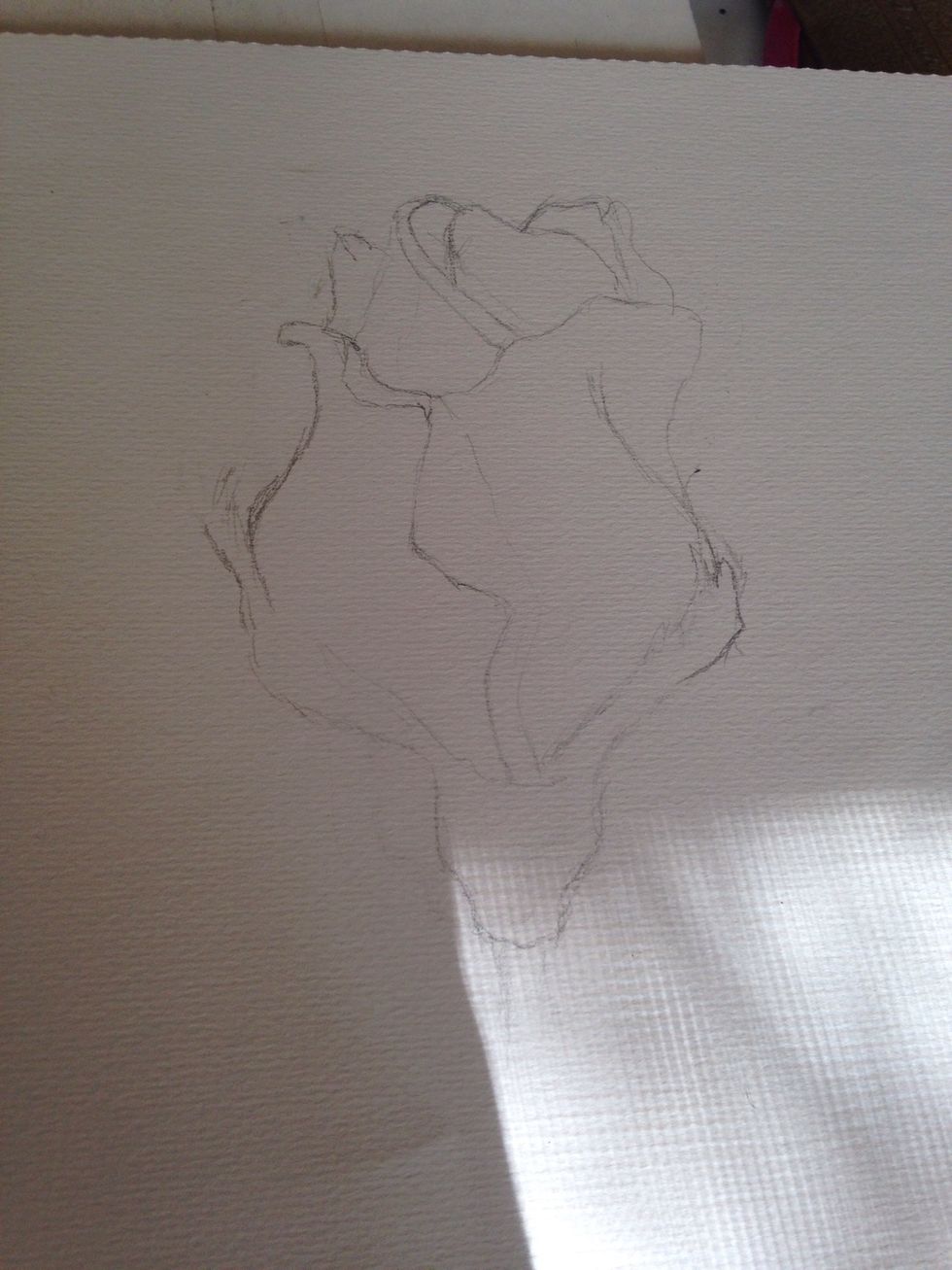 Start by sketching out your rose *thanks to Amanda Kingsley for her fantastic guide on drawing a rose*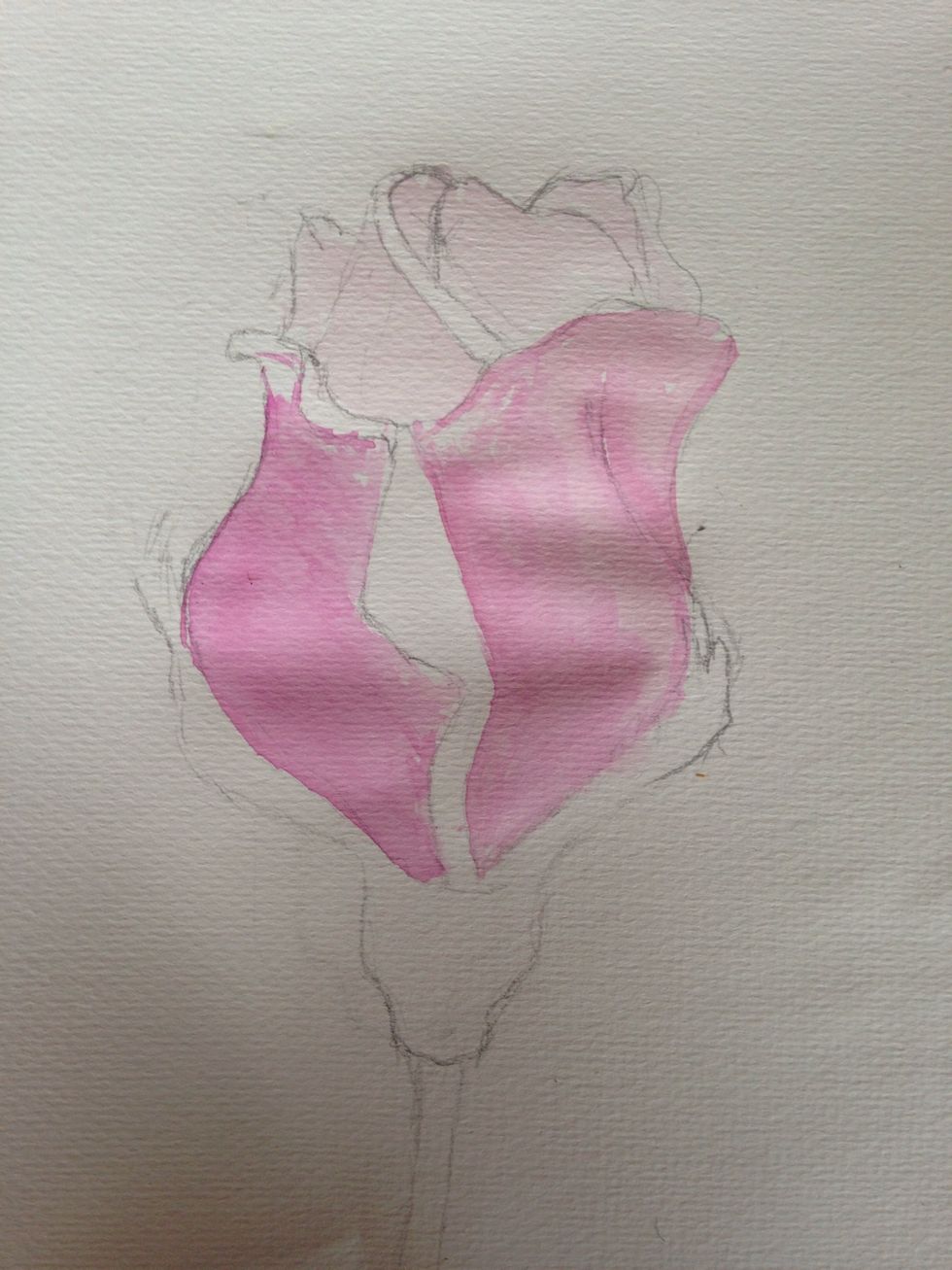 Next block in your sections with a basic pink color, keep this light.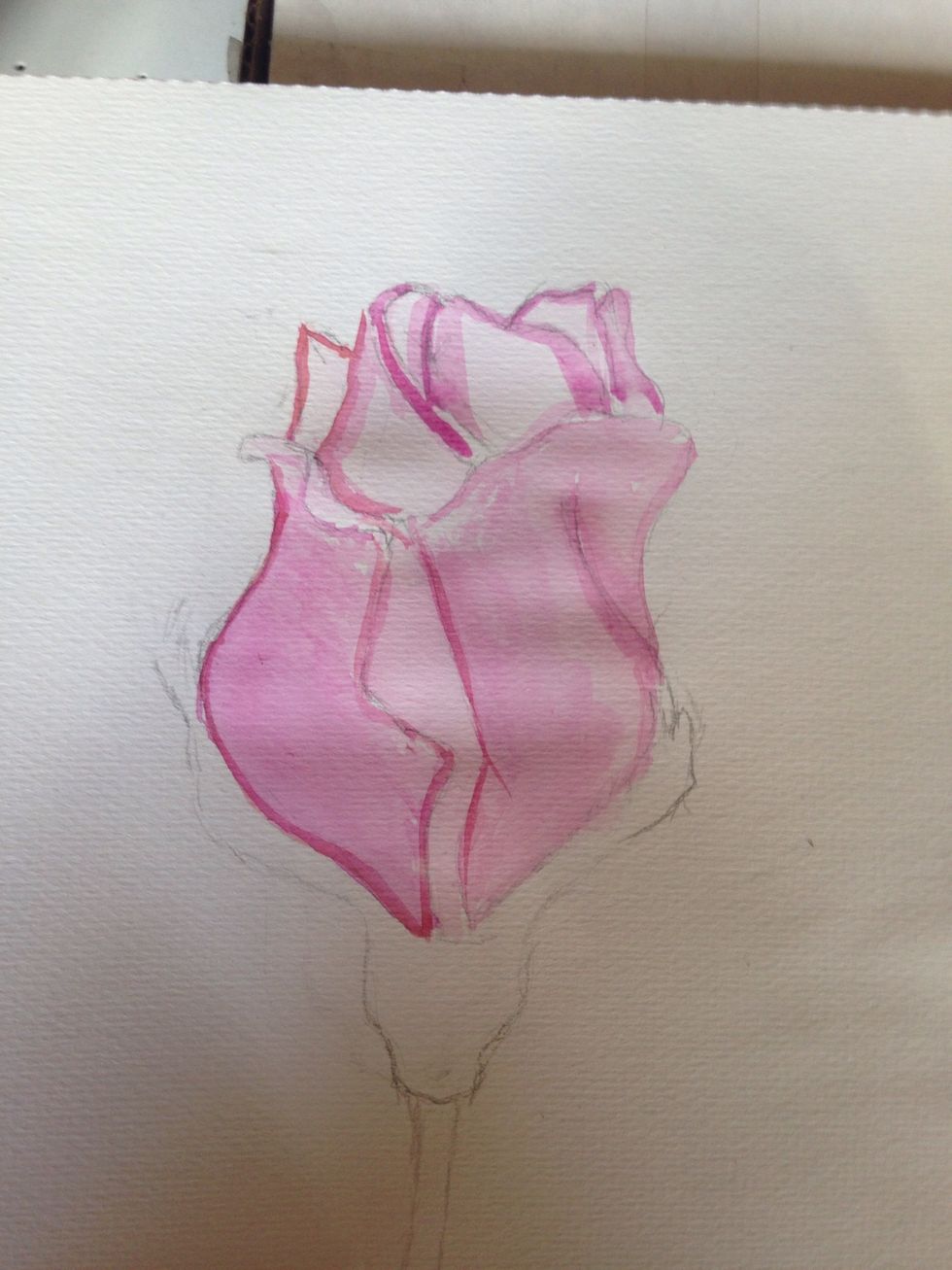 Alright so this is my fav technique for shading with watercolors, you start with a concentrated line where you want your shadows to be...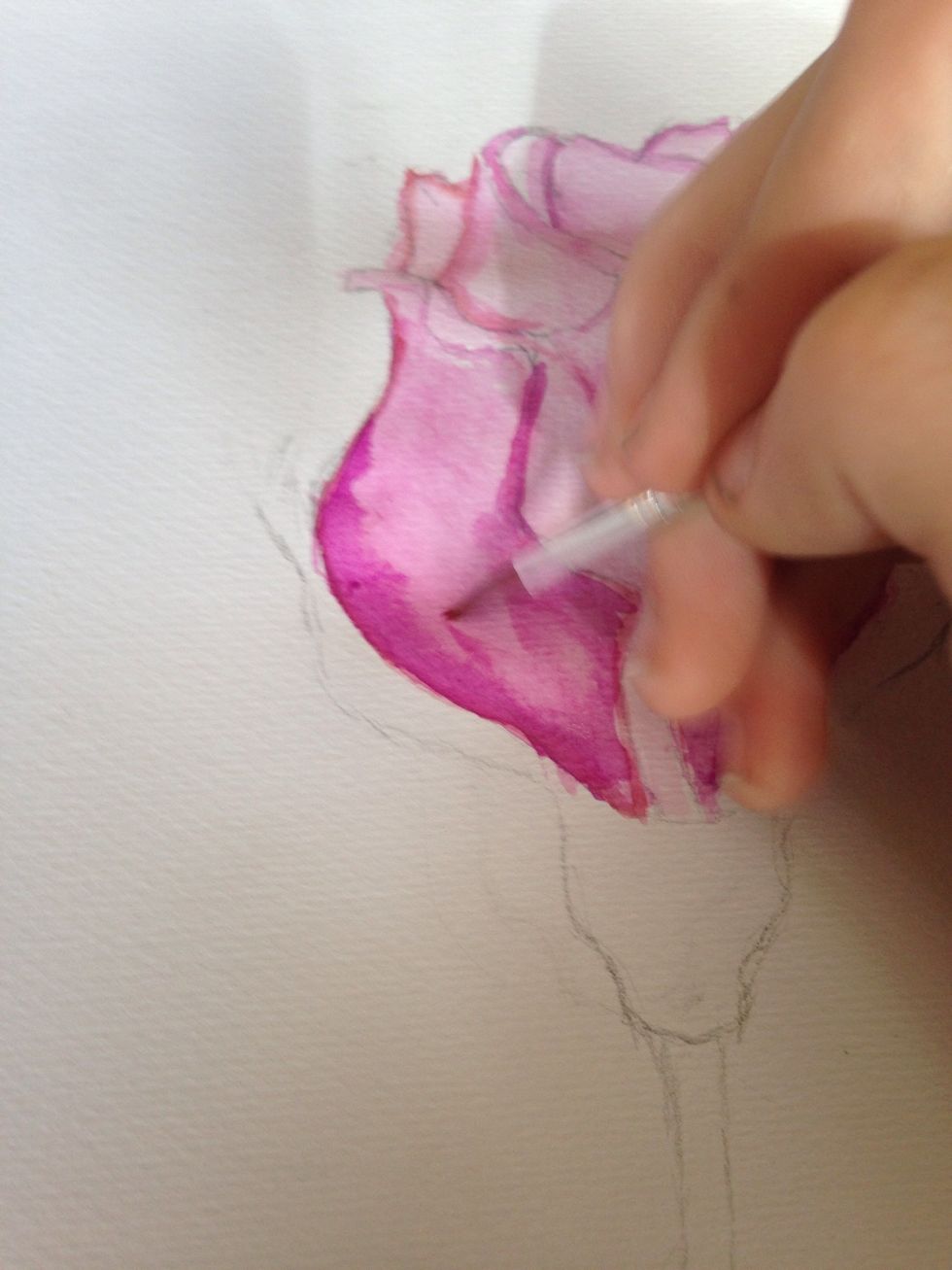 Then, taking a much less concentrated version of the color blend it out mid way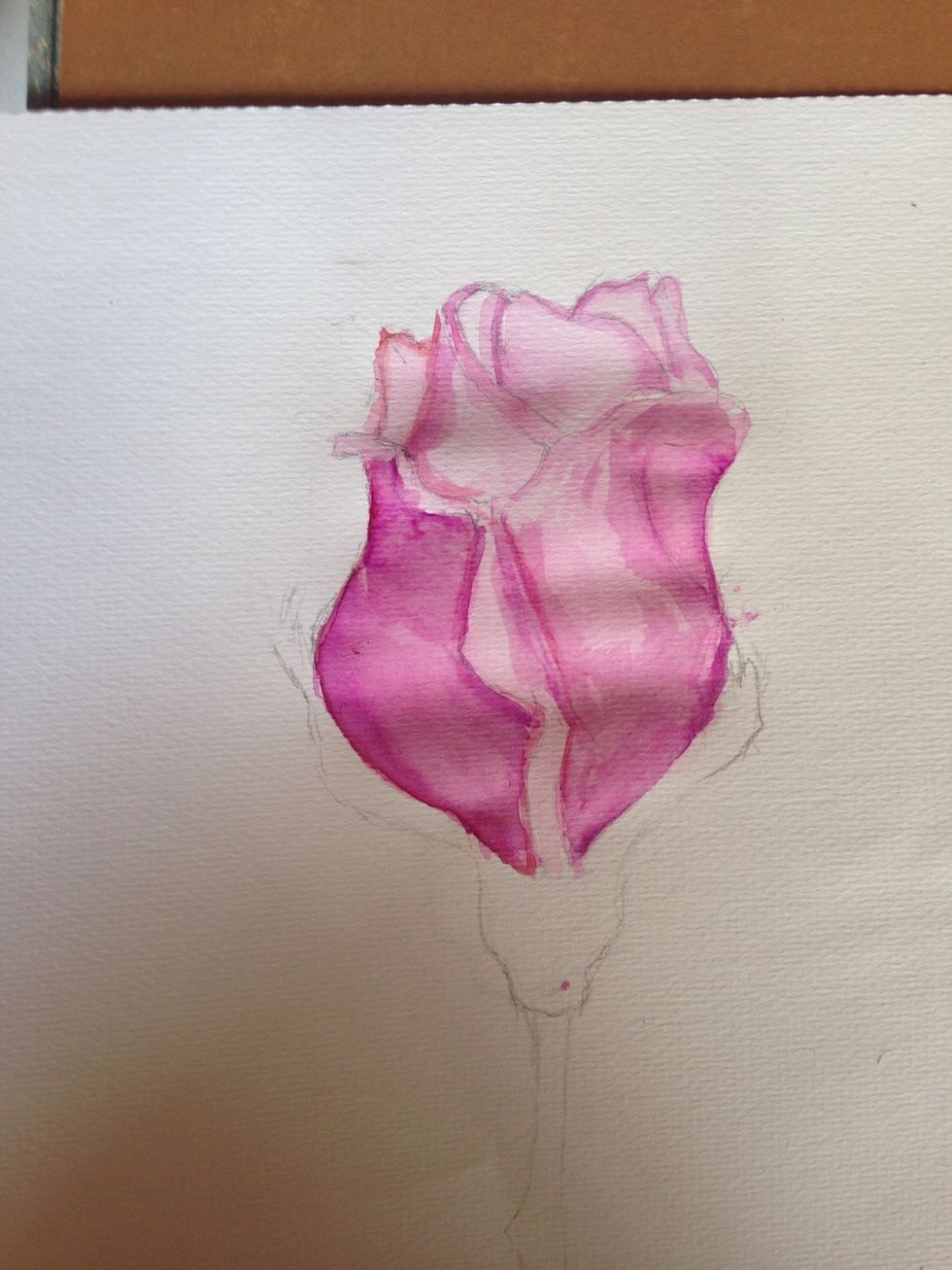 Then use water to finish blending into the middle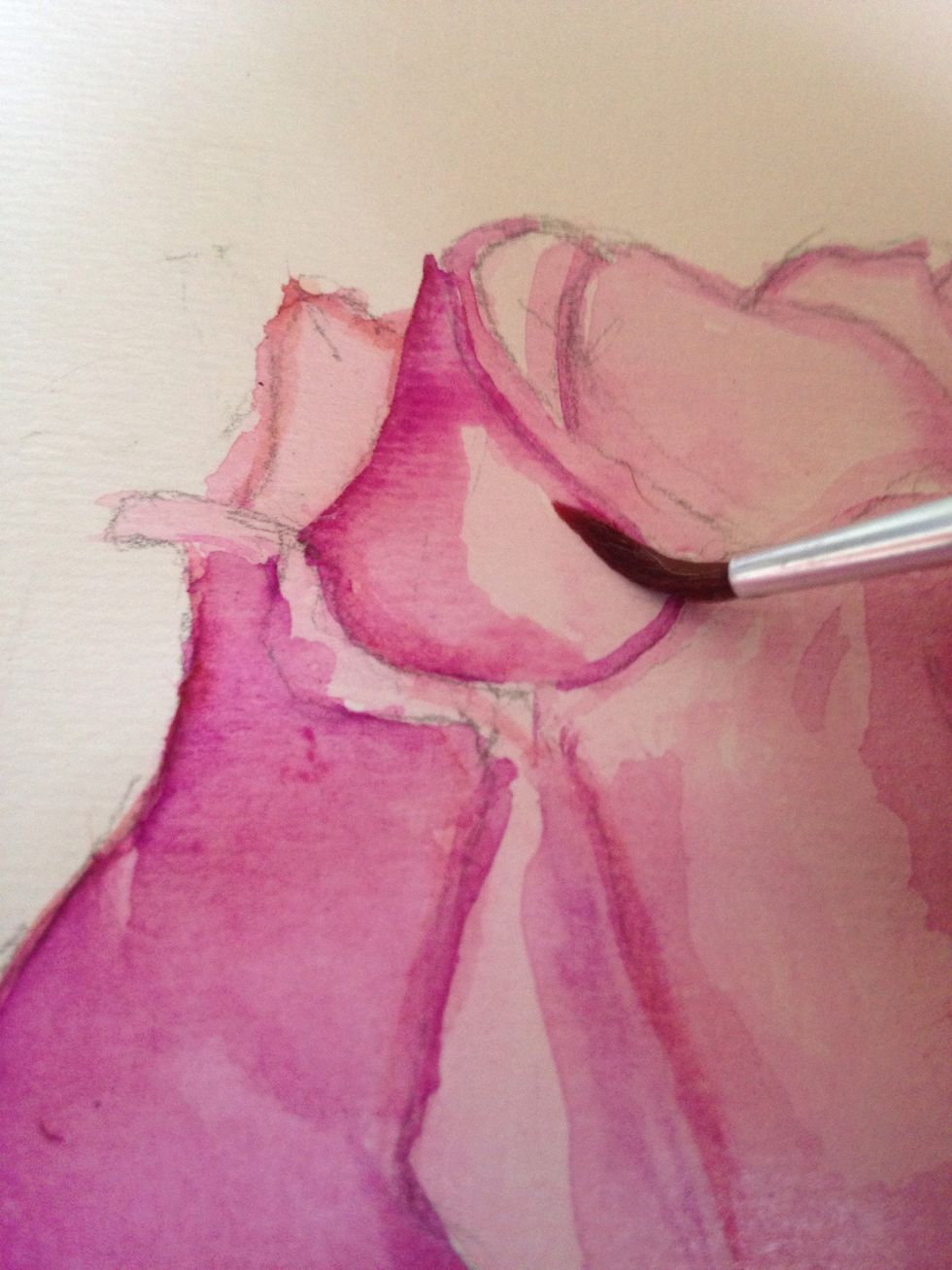 Do that to the petals at the top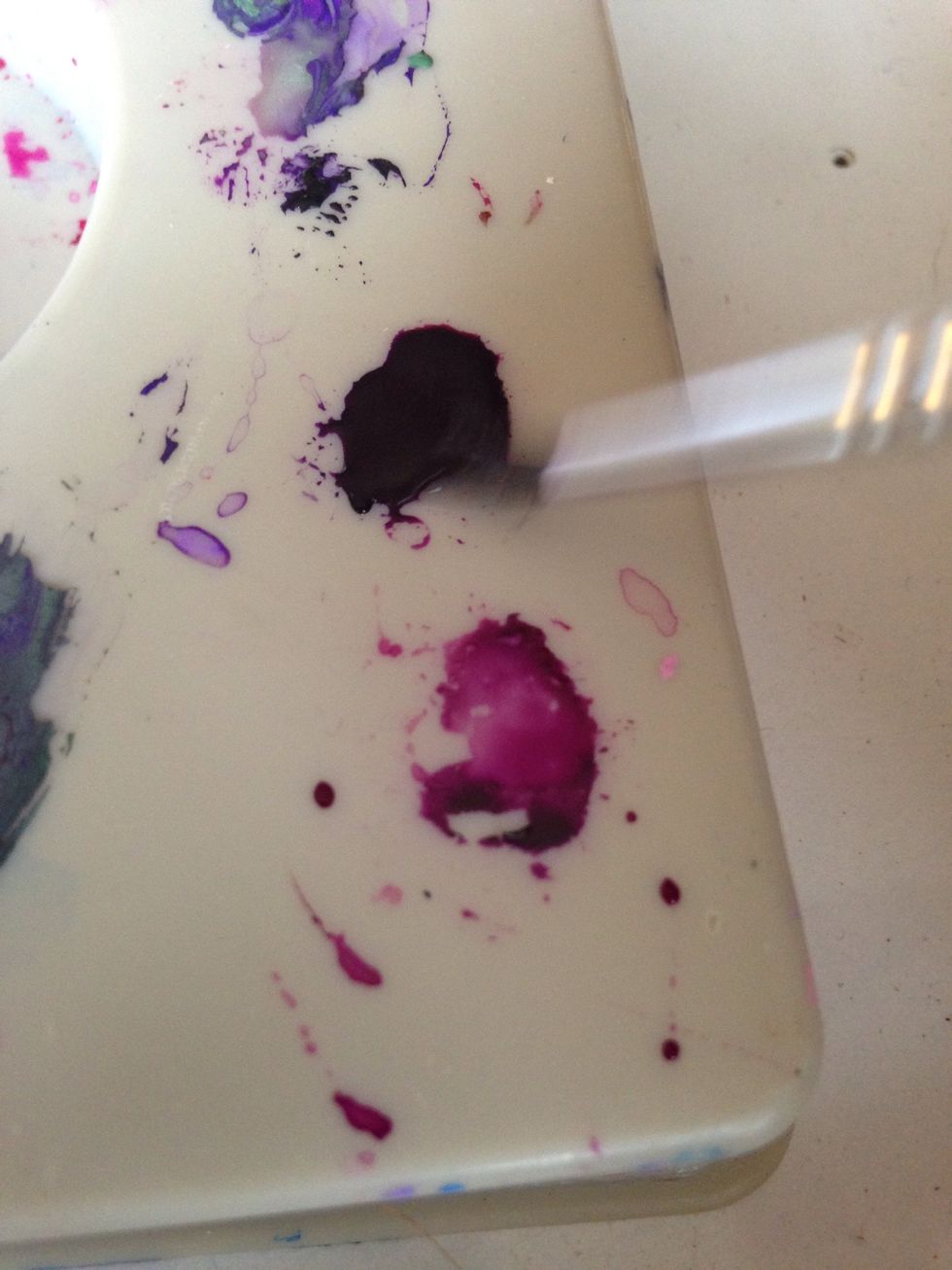 Okay so here I'm mixing that pink color with some purple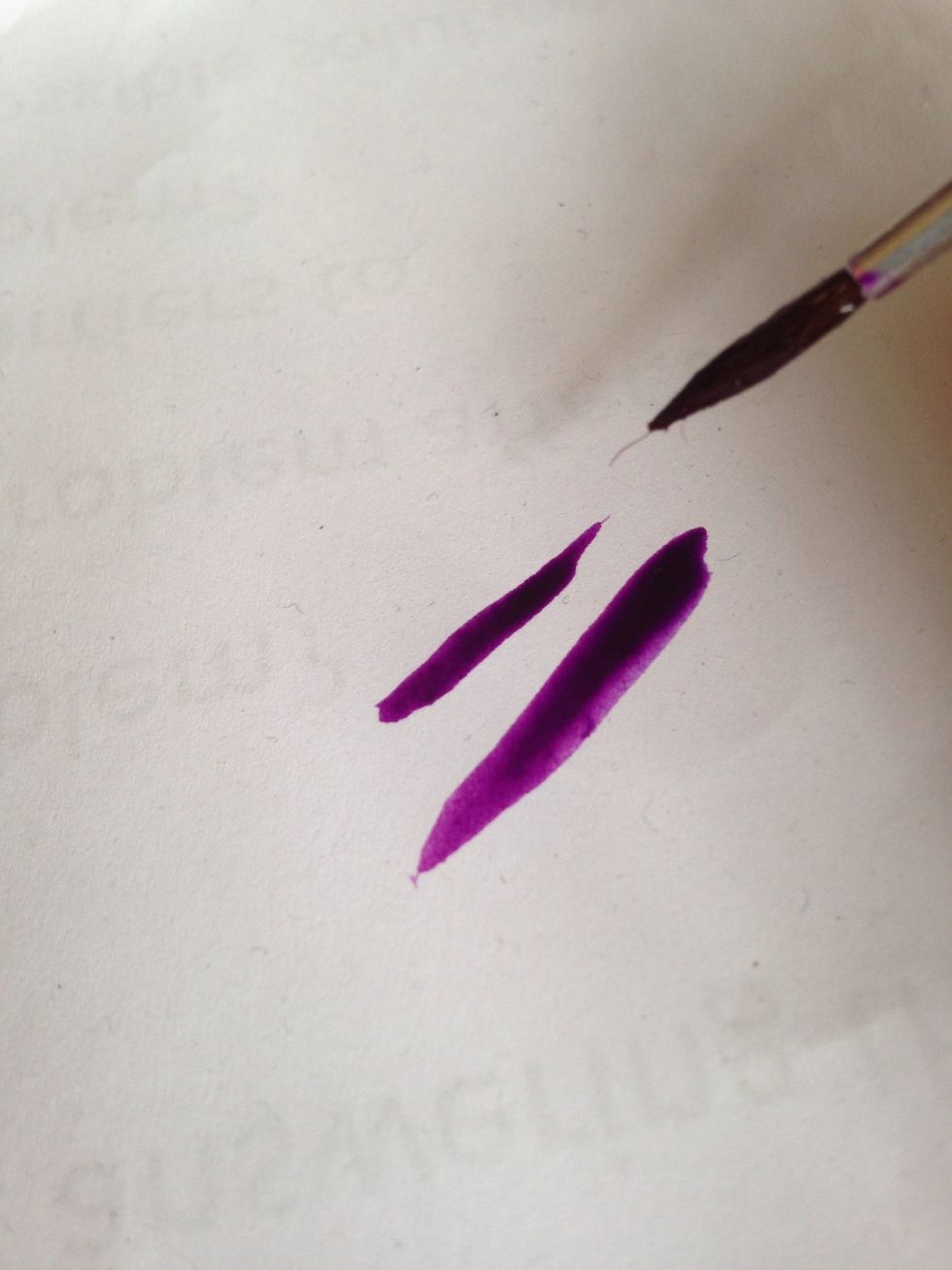 It's always a good idea to test the color out on scratch paper first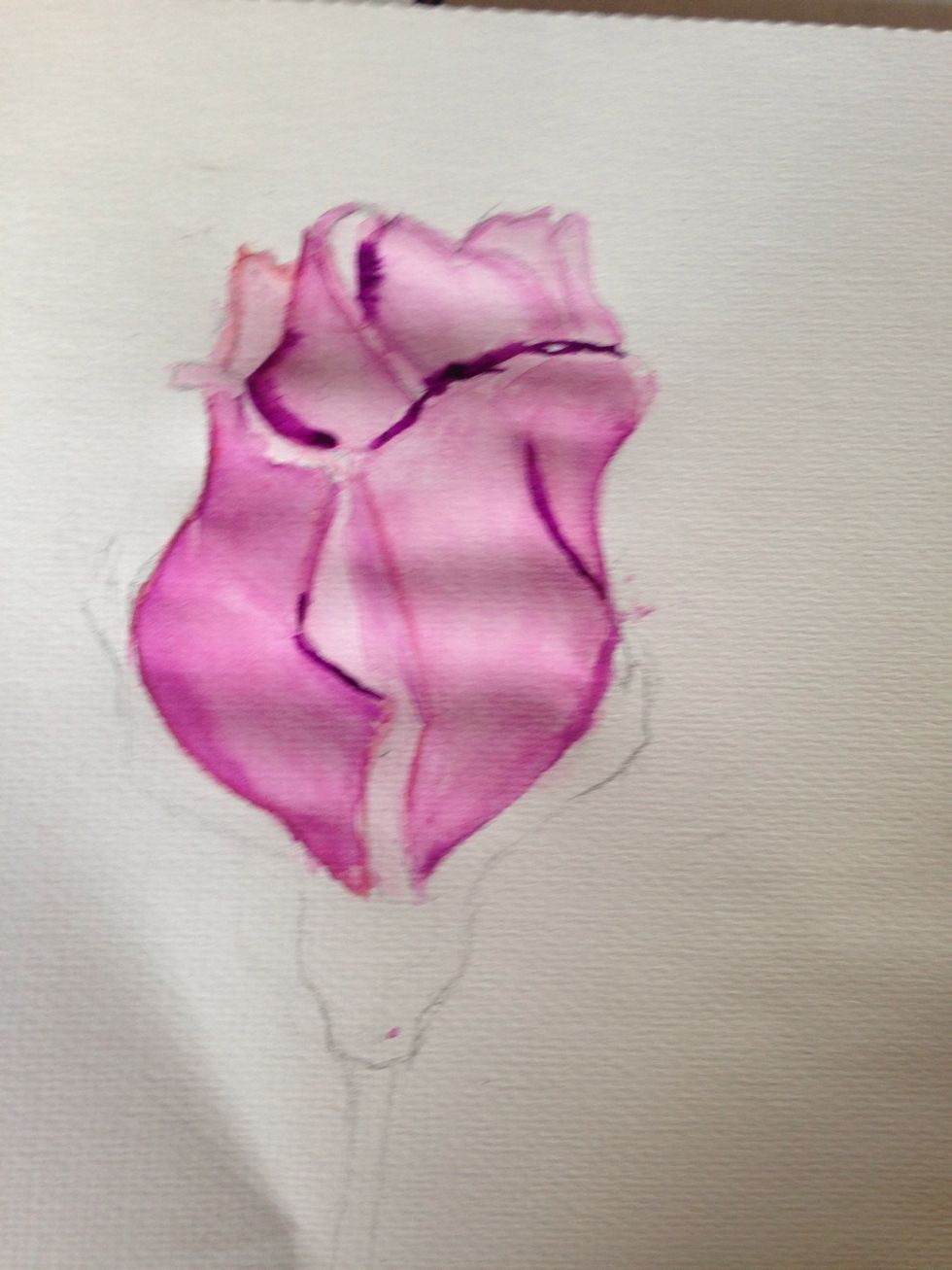 Go along the more profound edges with a concentrated solution.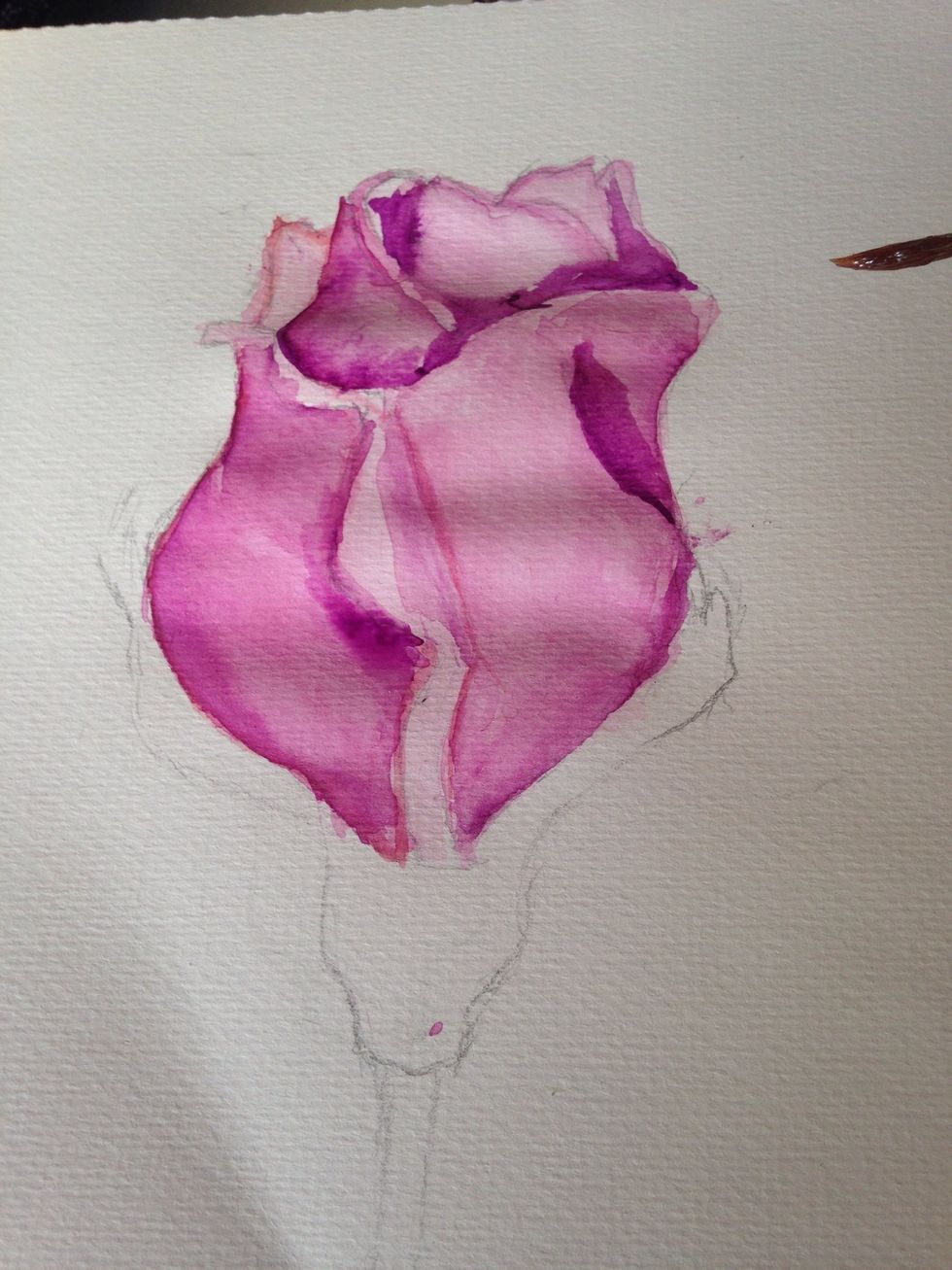 Blend
After blending heavily it's a good idea to blot up excess water
Again.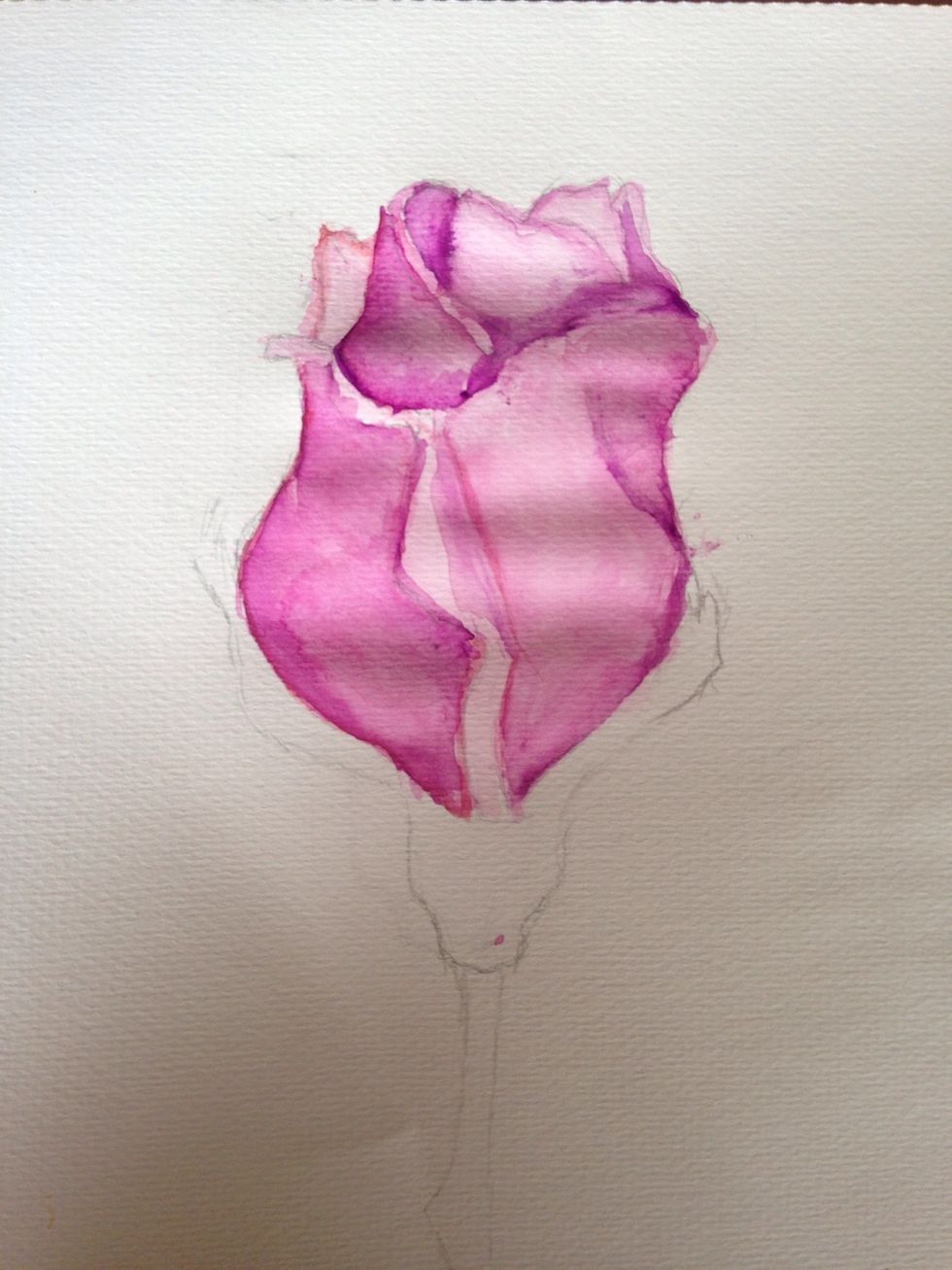 After taking away water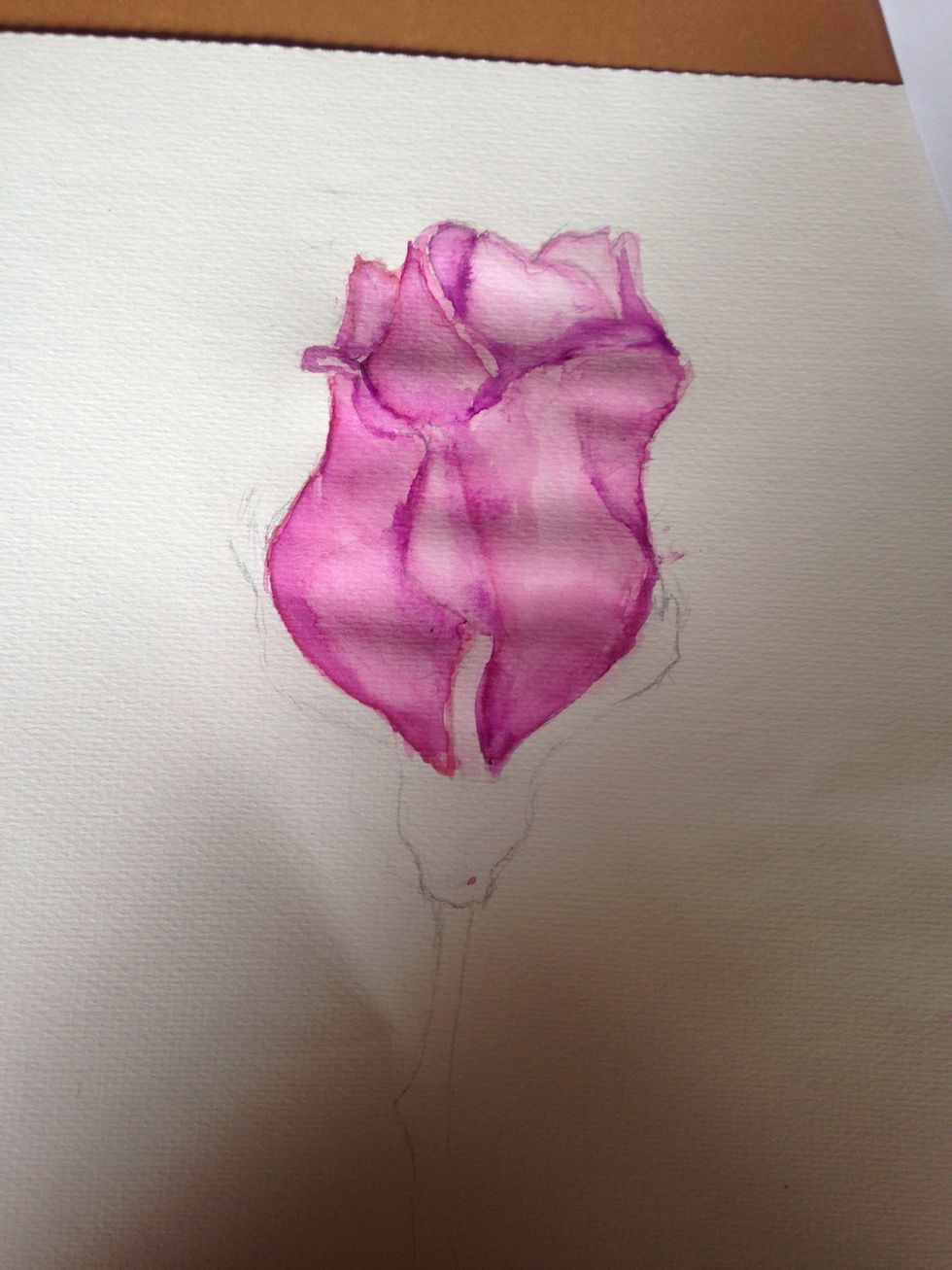 Continue to blend the edges out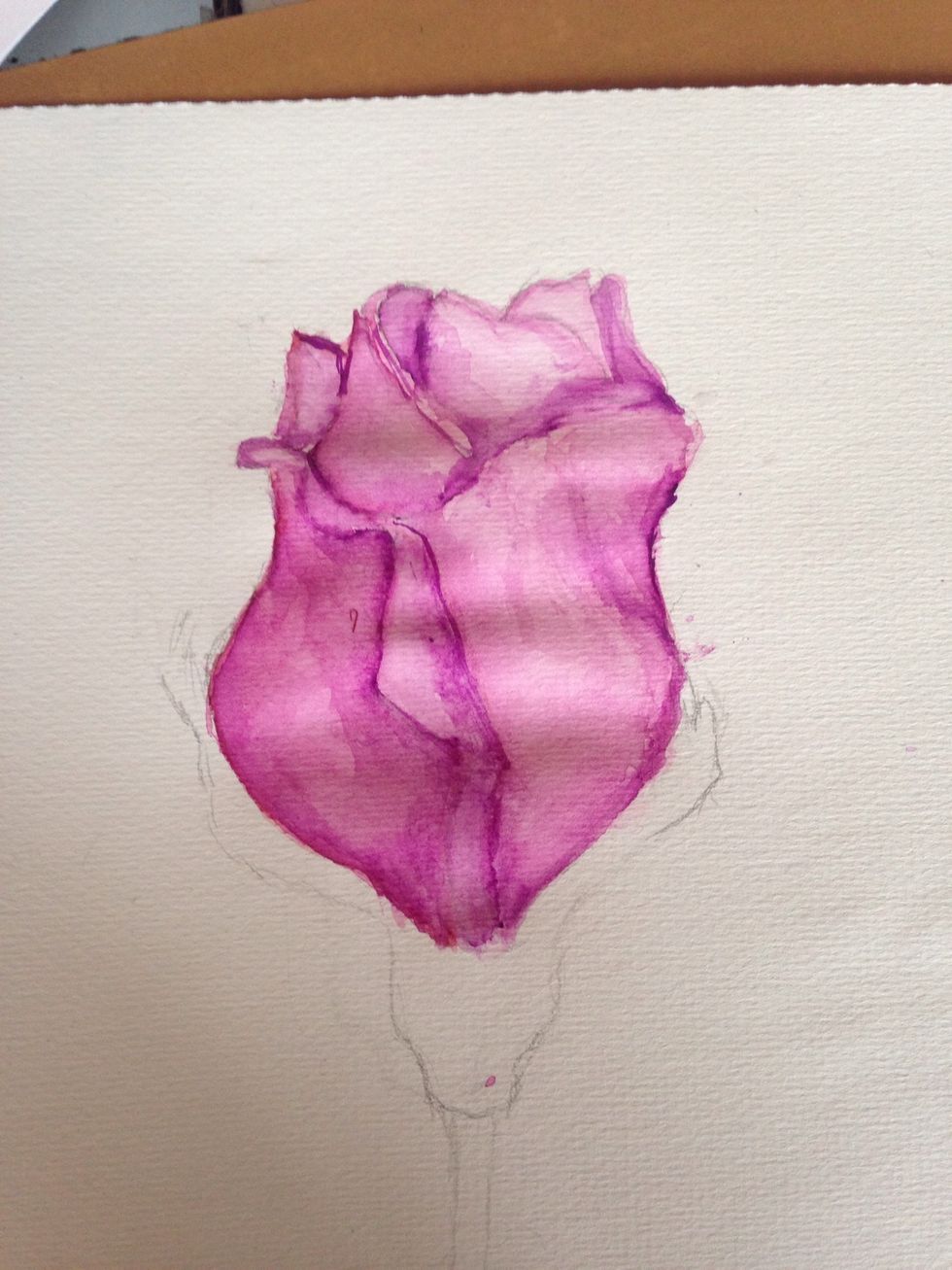 Finalize your shading, adding where you see fit
So I skipped a step, but I took a really concentrated color and took it real thin along true edges. Begin your stem thing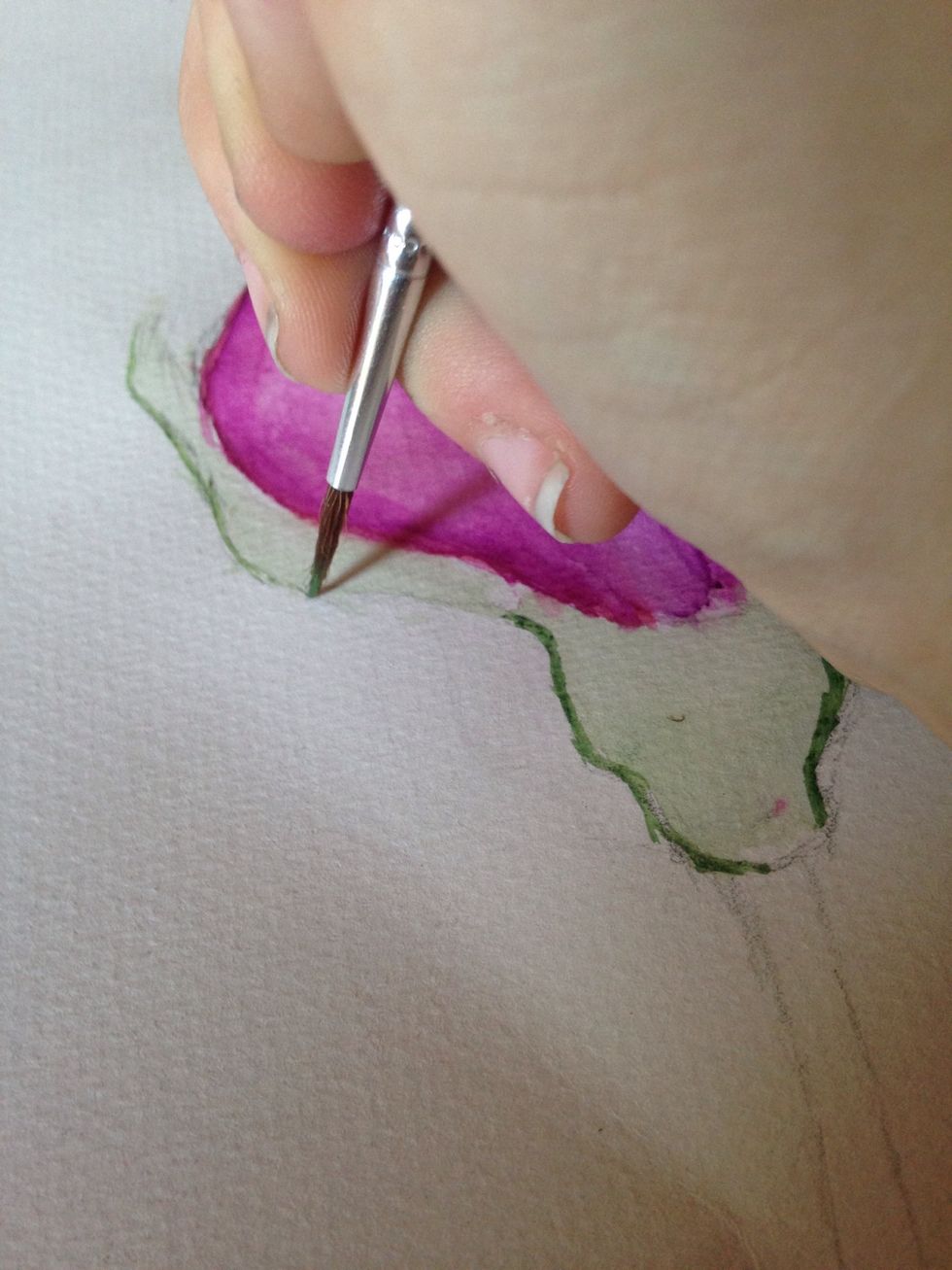 Again, use that method of shading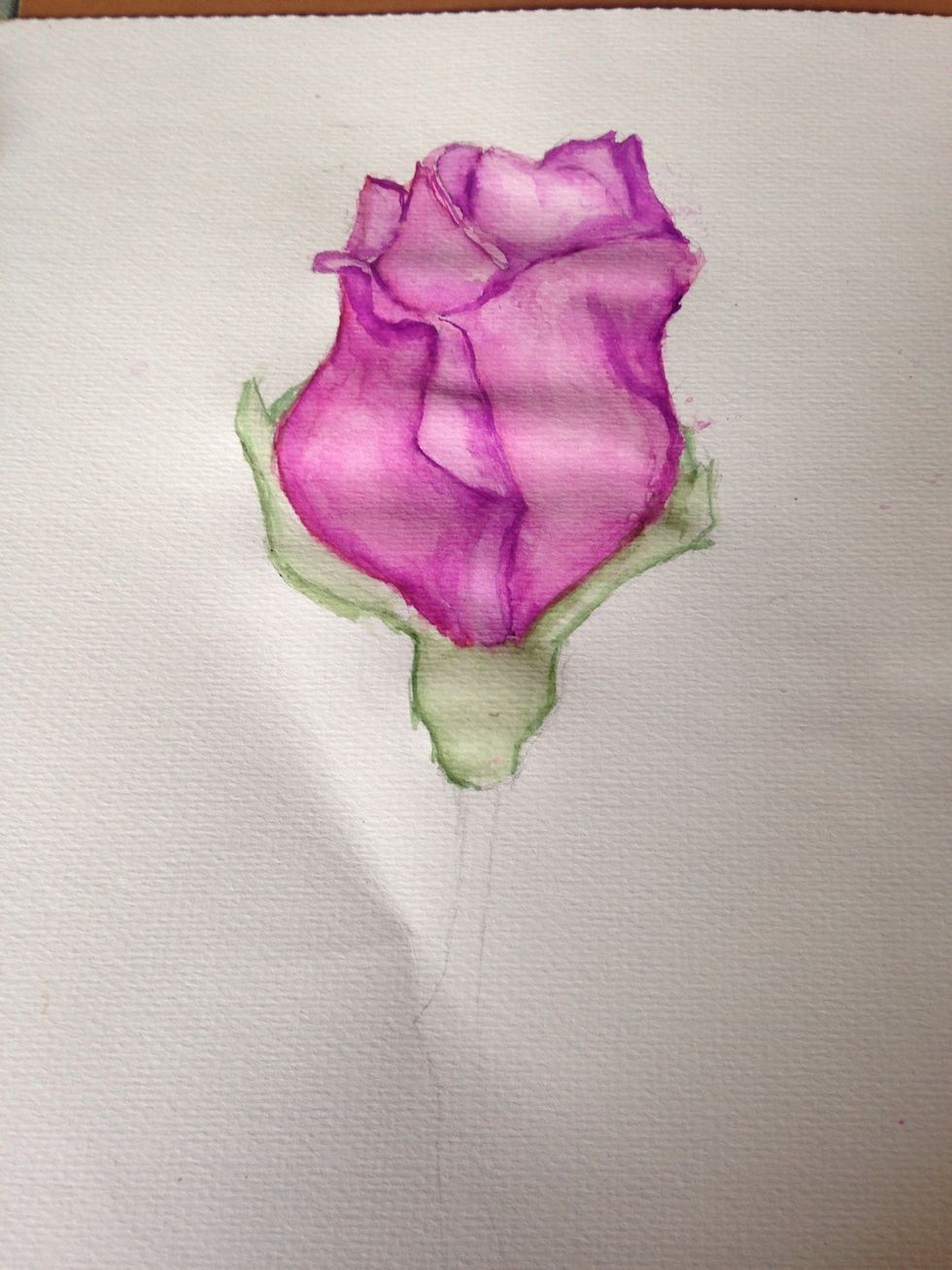 Blend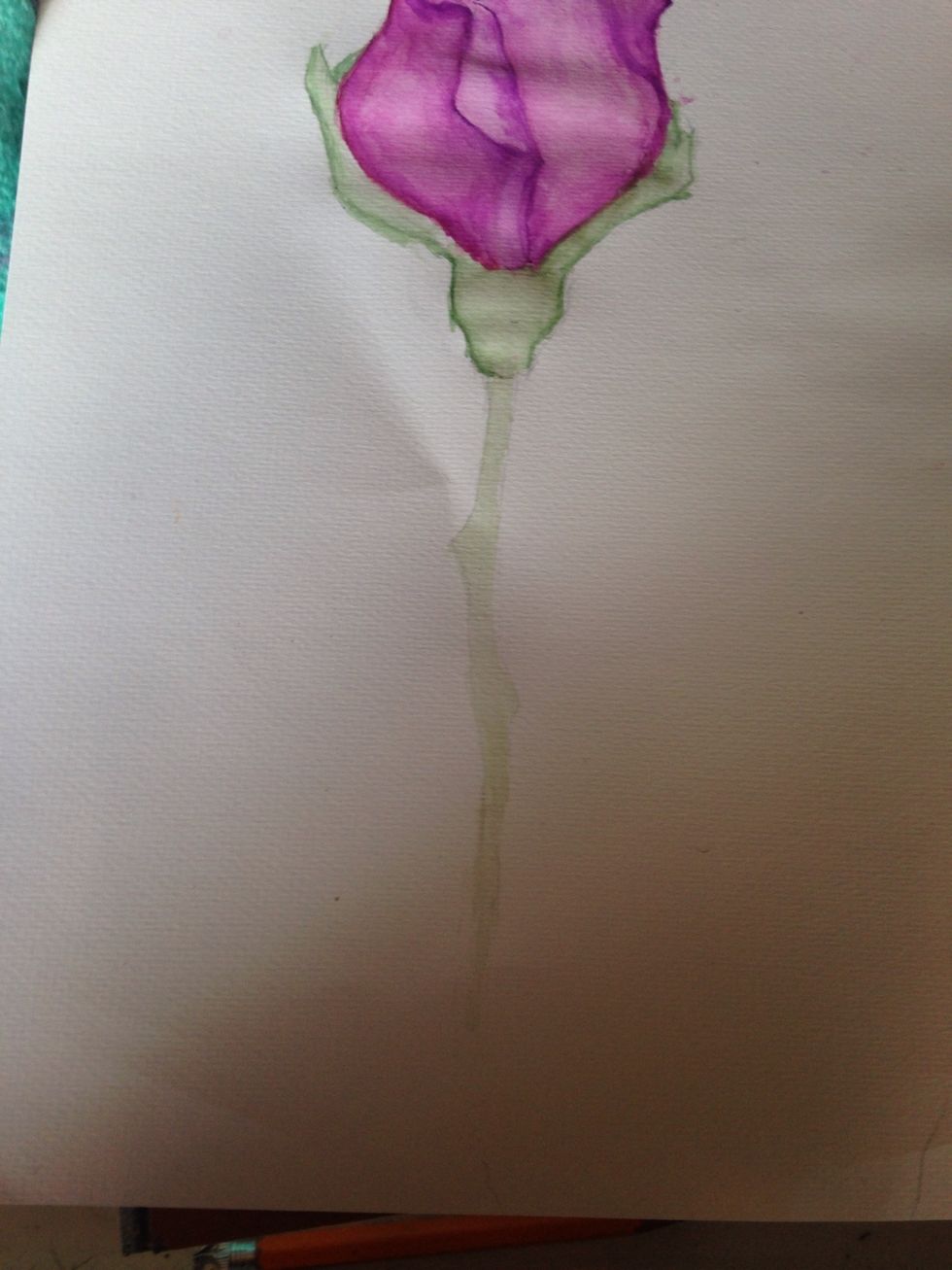 Block in the stem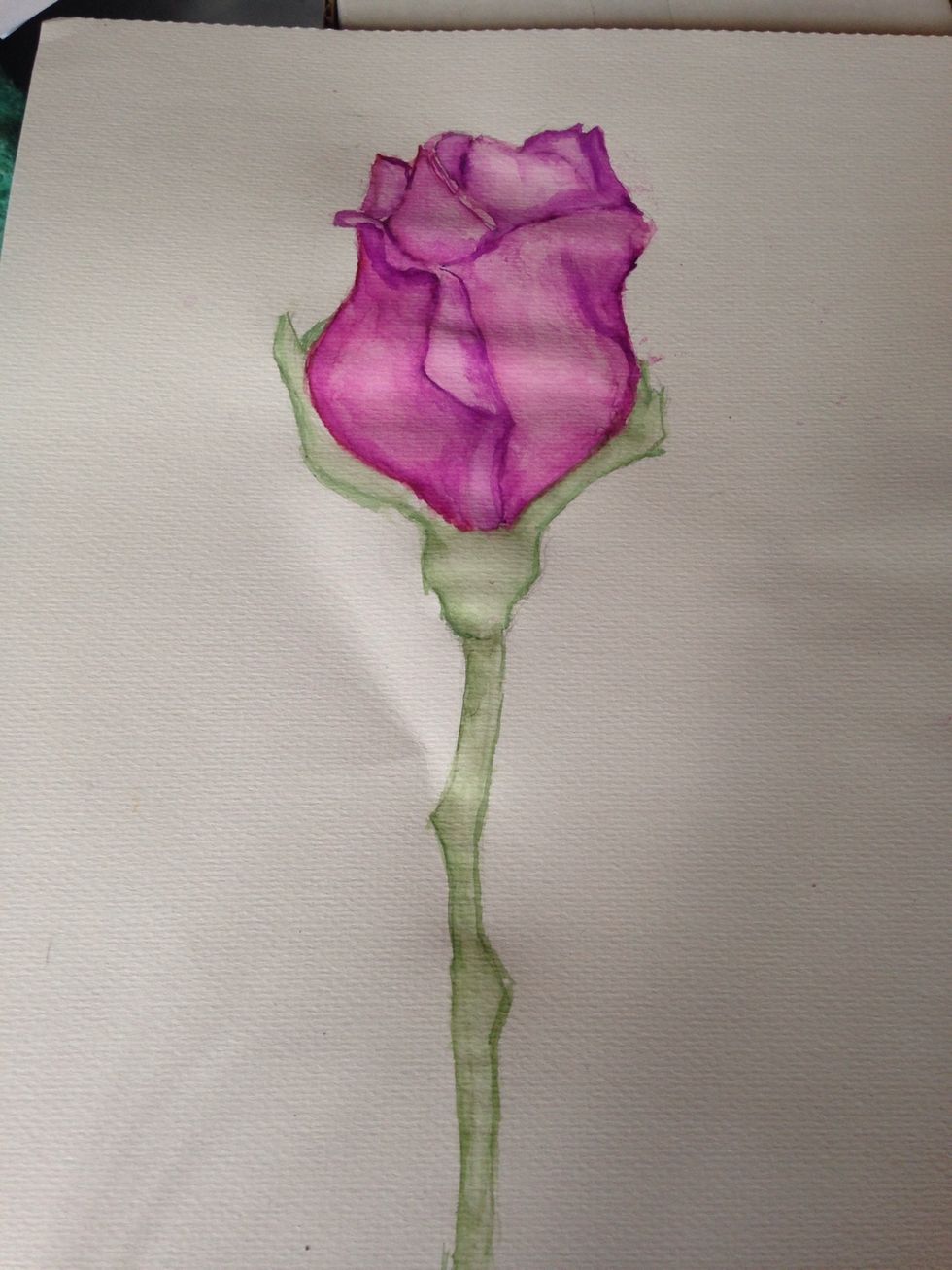 Shade using the line technique
Add a yellow background
Remove excess water and dry (I find it easiest to blow dry) and you're DONE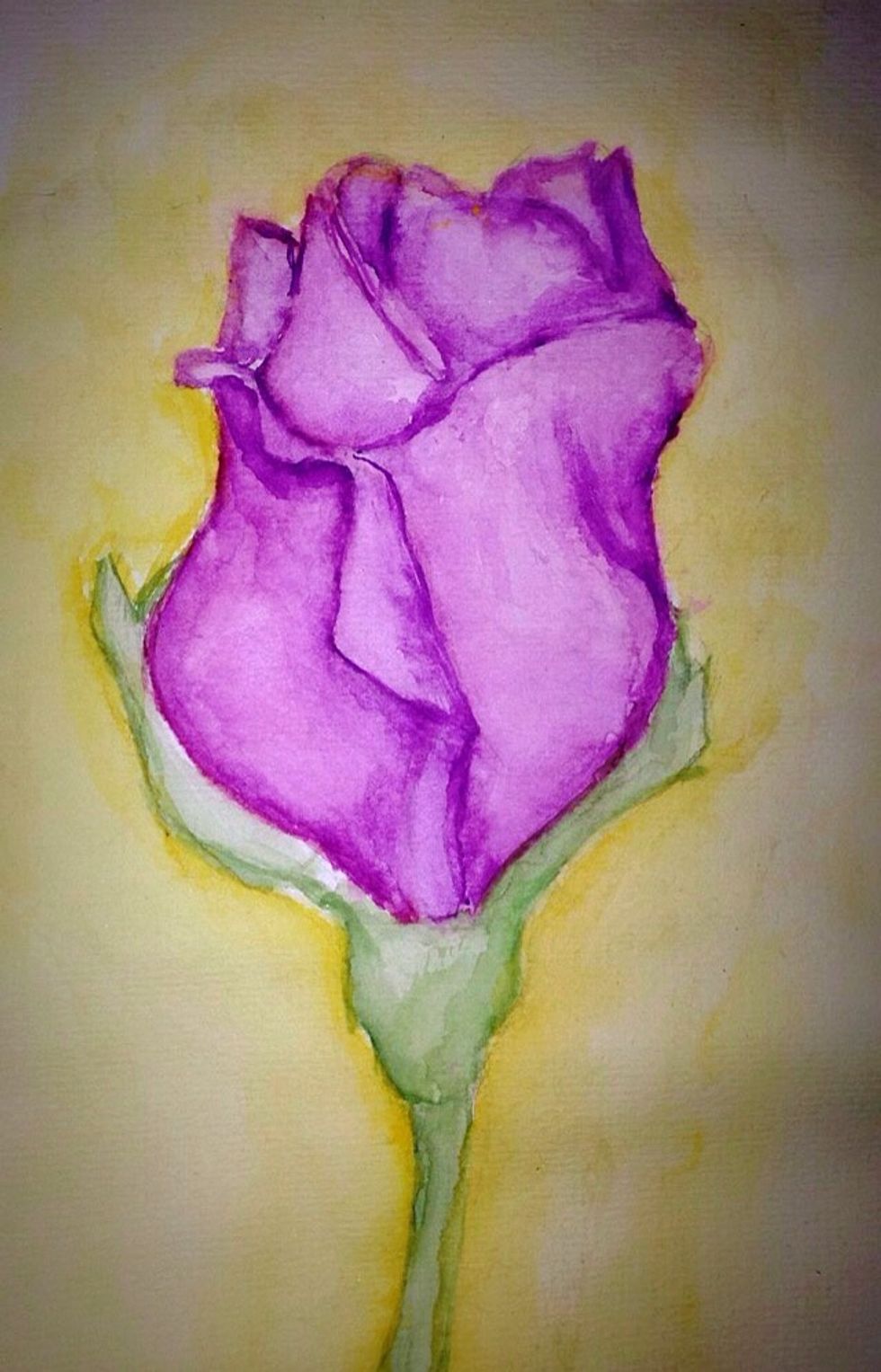 Your final product
Liquid watercolors
Various brushes
Paper
Water
Napkin or towel