How to paint a rooster portrait
Painting something you truly enjoy will give the best results.
14732
I start with un-tempered (no oily finish) Masonite, found in better lumber yards, cut in my most common preferred sizes. I Gesso all of them and have them ready to paint upon. I prefer acrylic paint.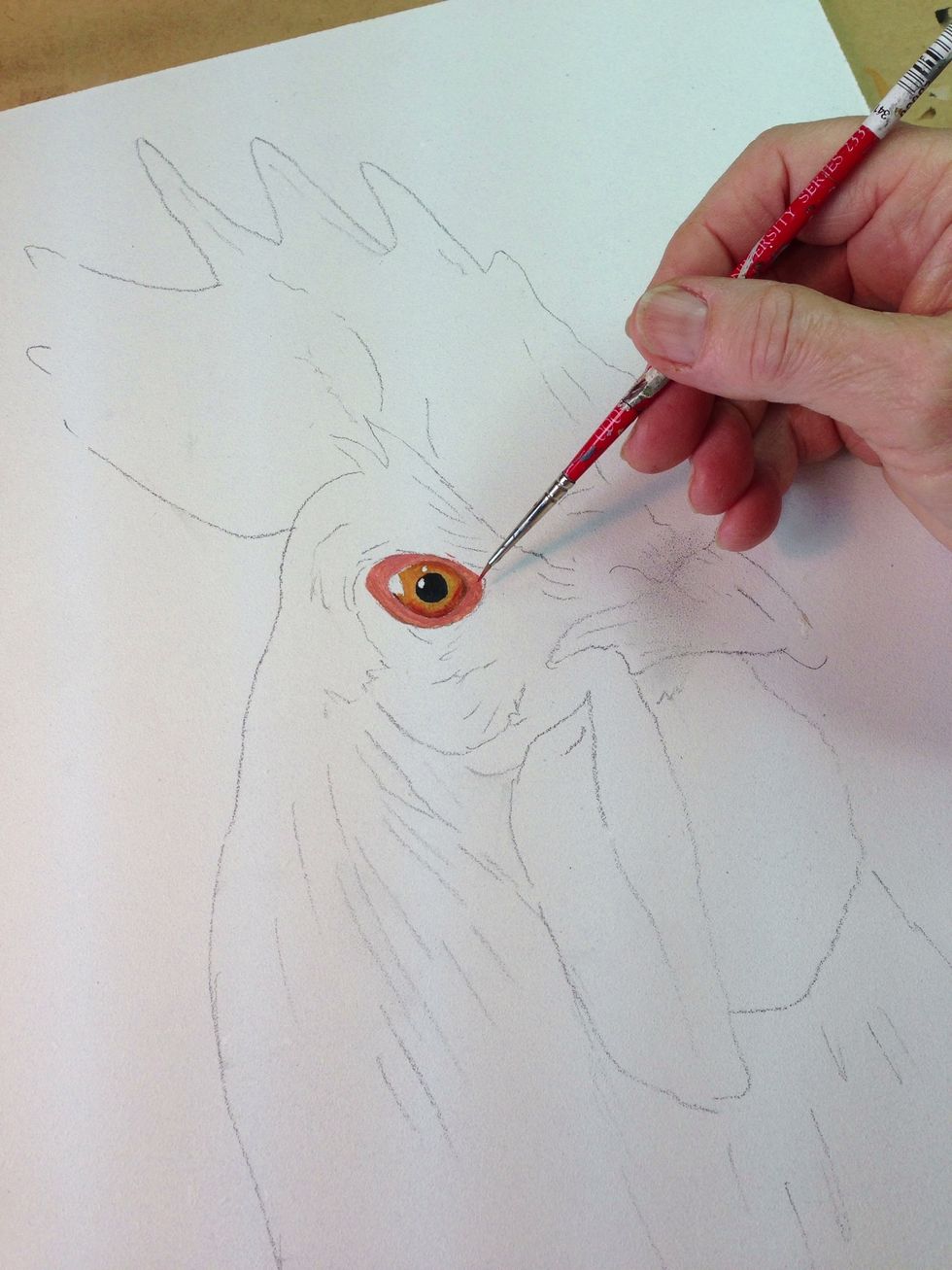 I draw my sketch on then start painting. As with my dog portraits, I think it's fun to start with the eyes. The. It feels like he's looking at me!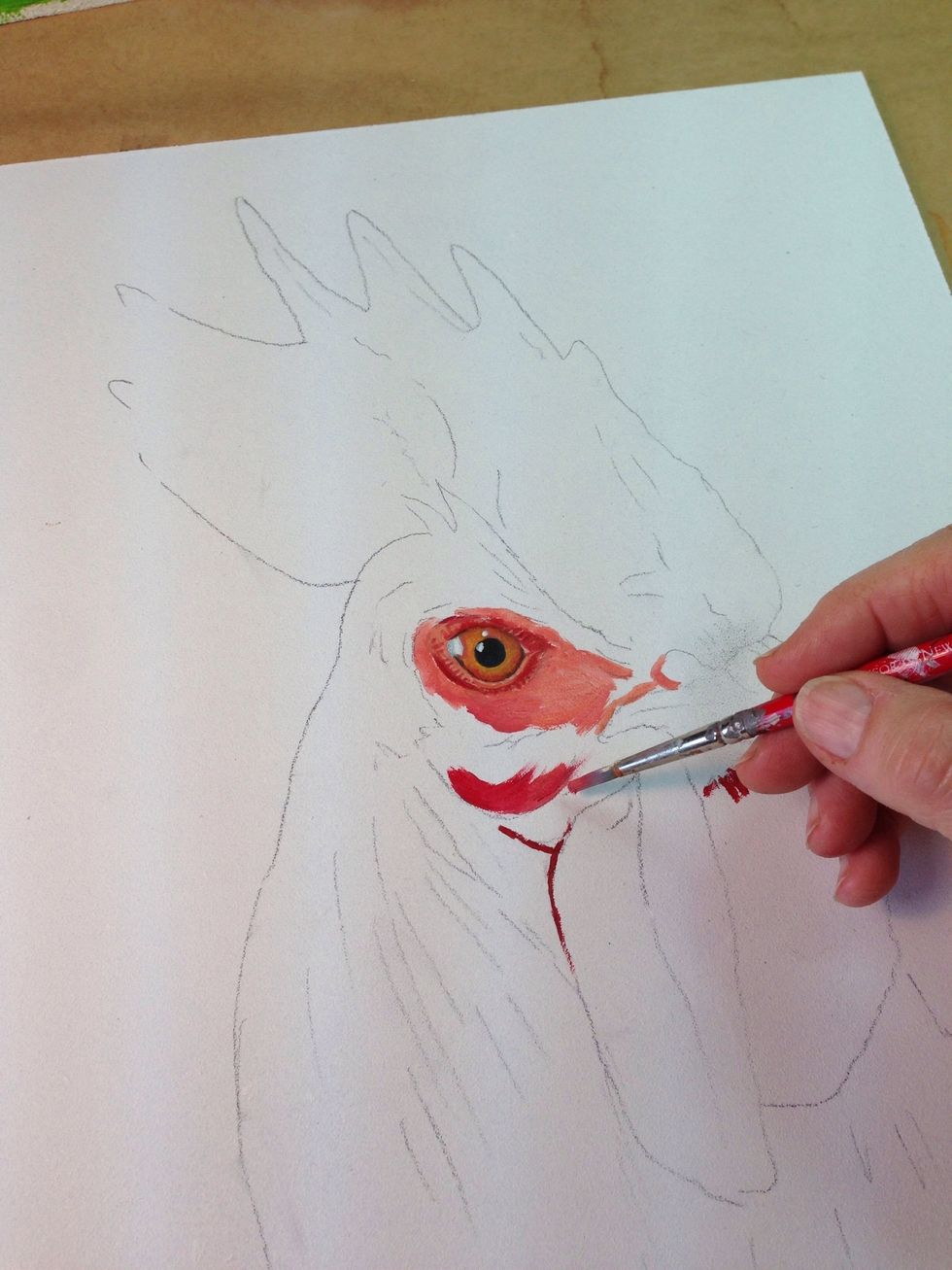 My favorite red is Napthol Crimson. Then I mix in a little Cad Yellow, Titanium white, and some I add Cad Red Deep to for darker richer shadows.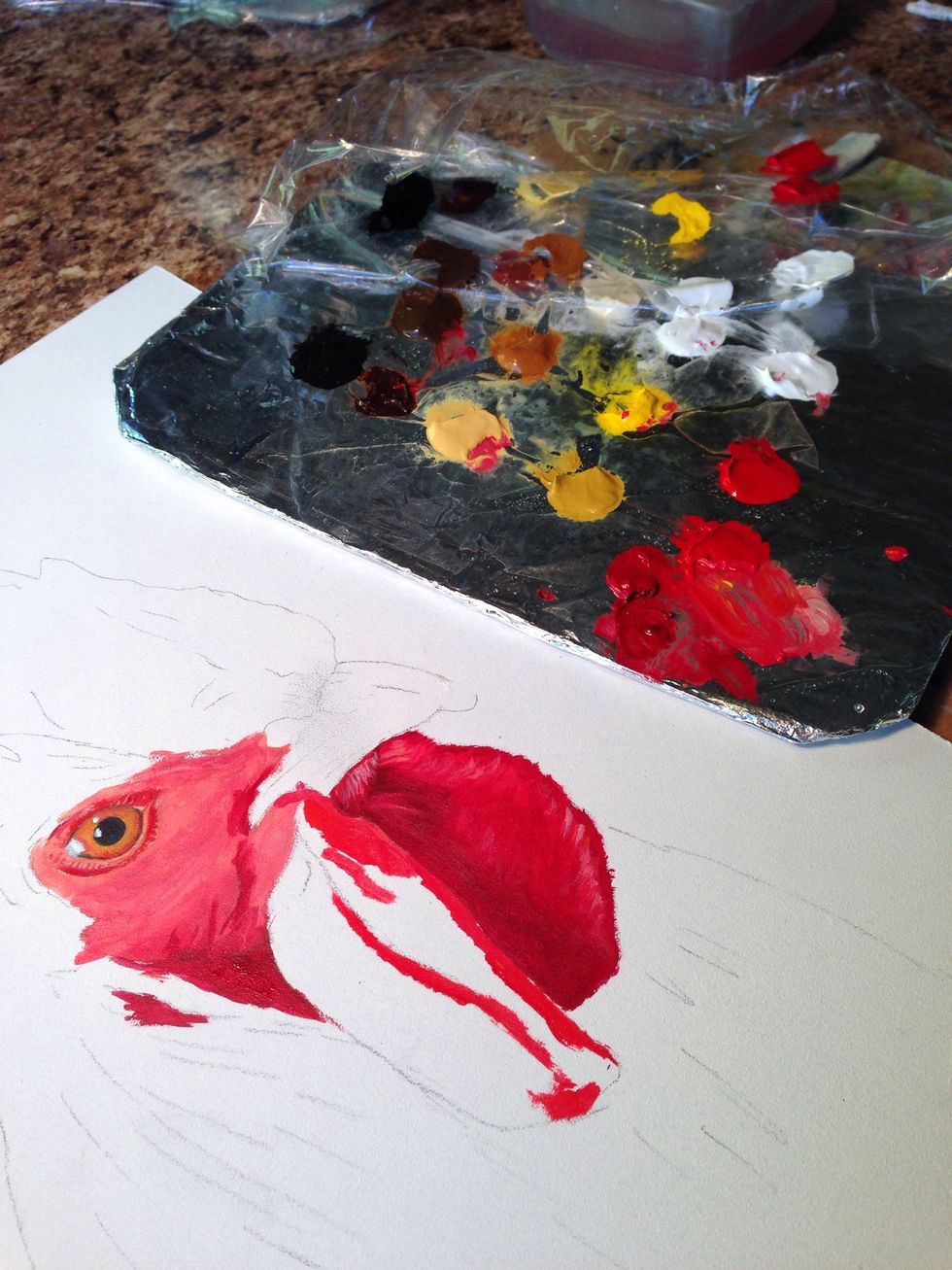 I never use a paint right from the tube. You can usually SEE the color within the color like my friend Sharon used to say.
These are the paint colors I used on my rooster...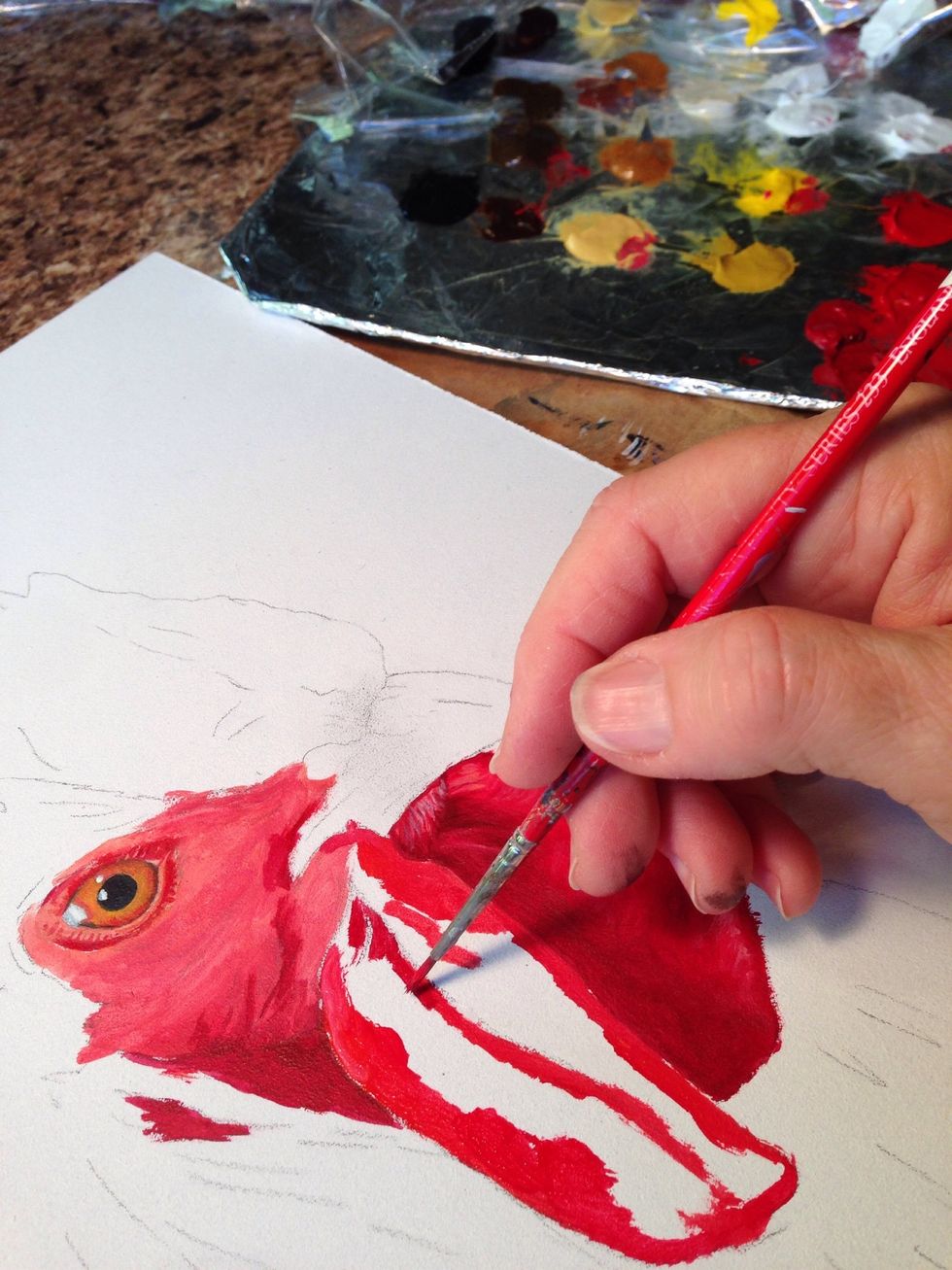 I thought it's be most fun to do the face and waddle first. Fun to paint so much bright red!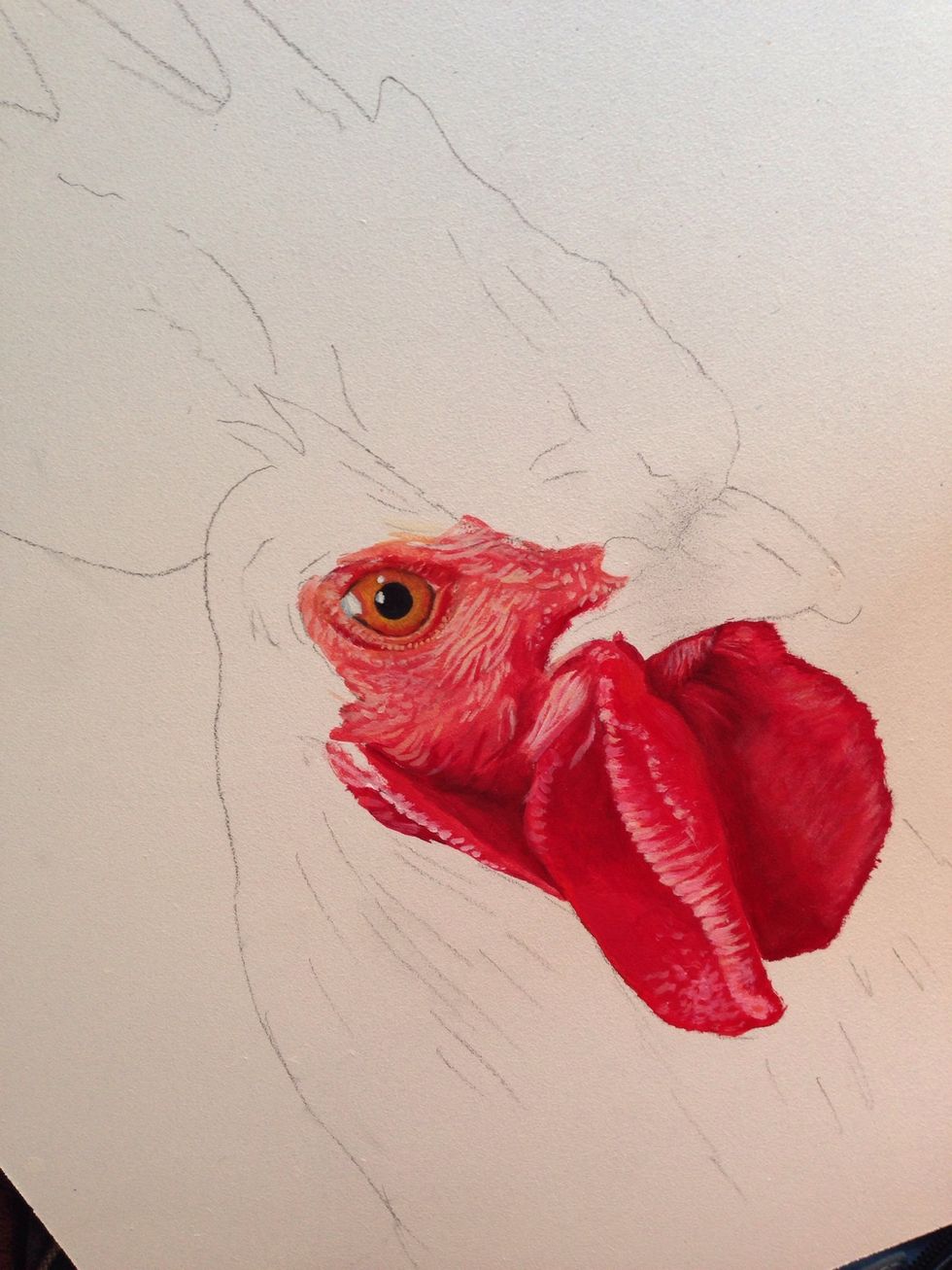 Now he has a face! Next, the beak... Yellows, red, brown, white, blue will all appear in what would appear to be a yellow beak! "The colors within a color!"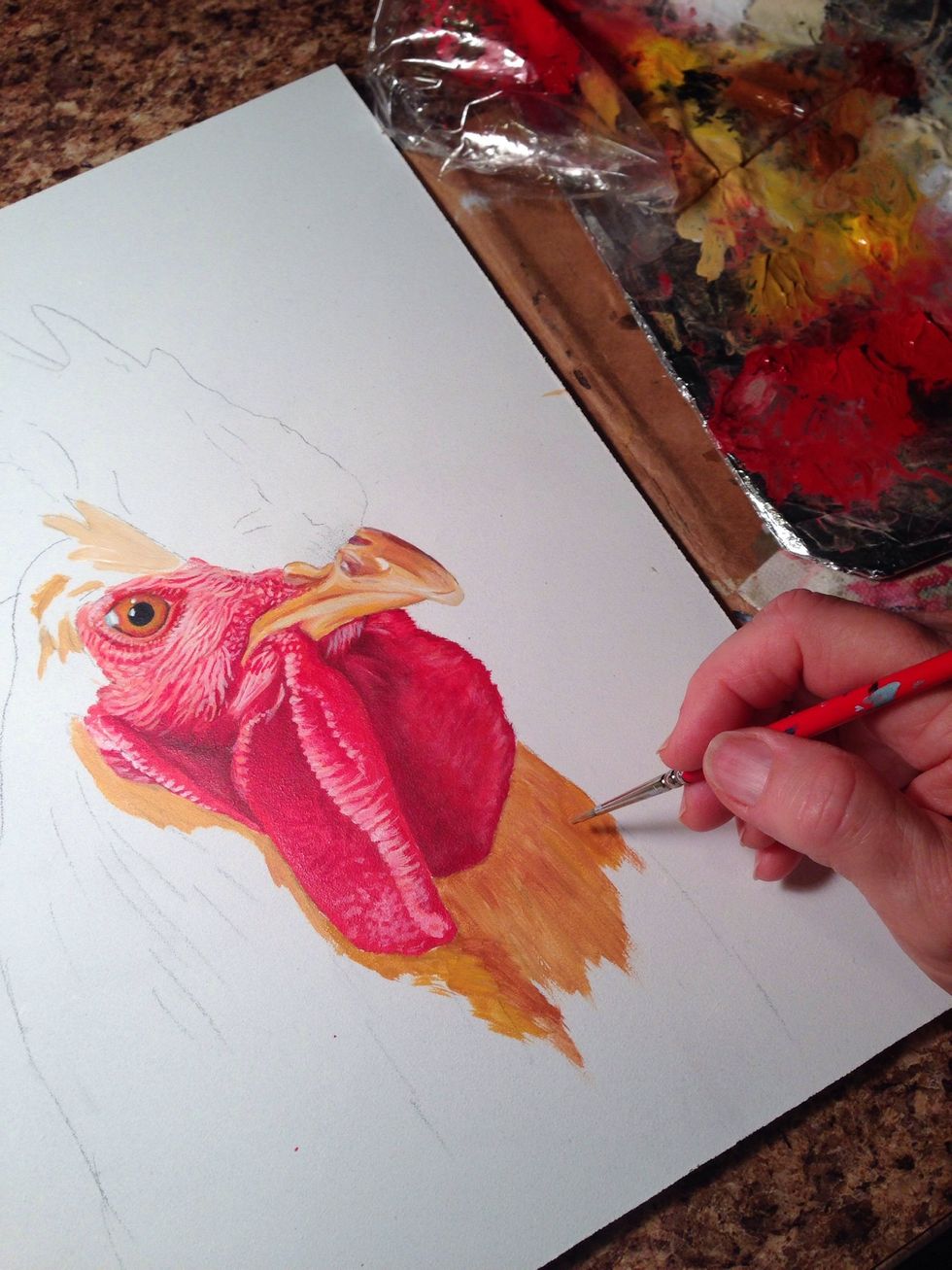 And as long as I have some shades of yellow going, I'll lay on a base coat for his feathers.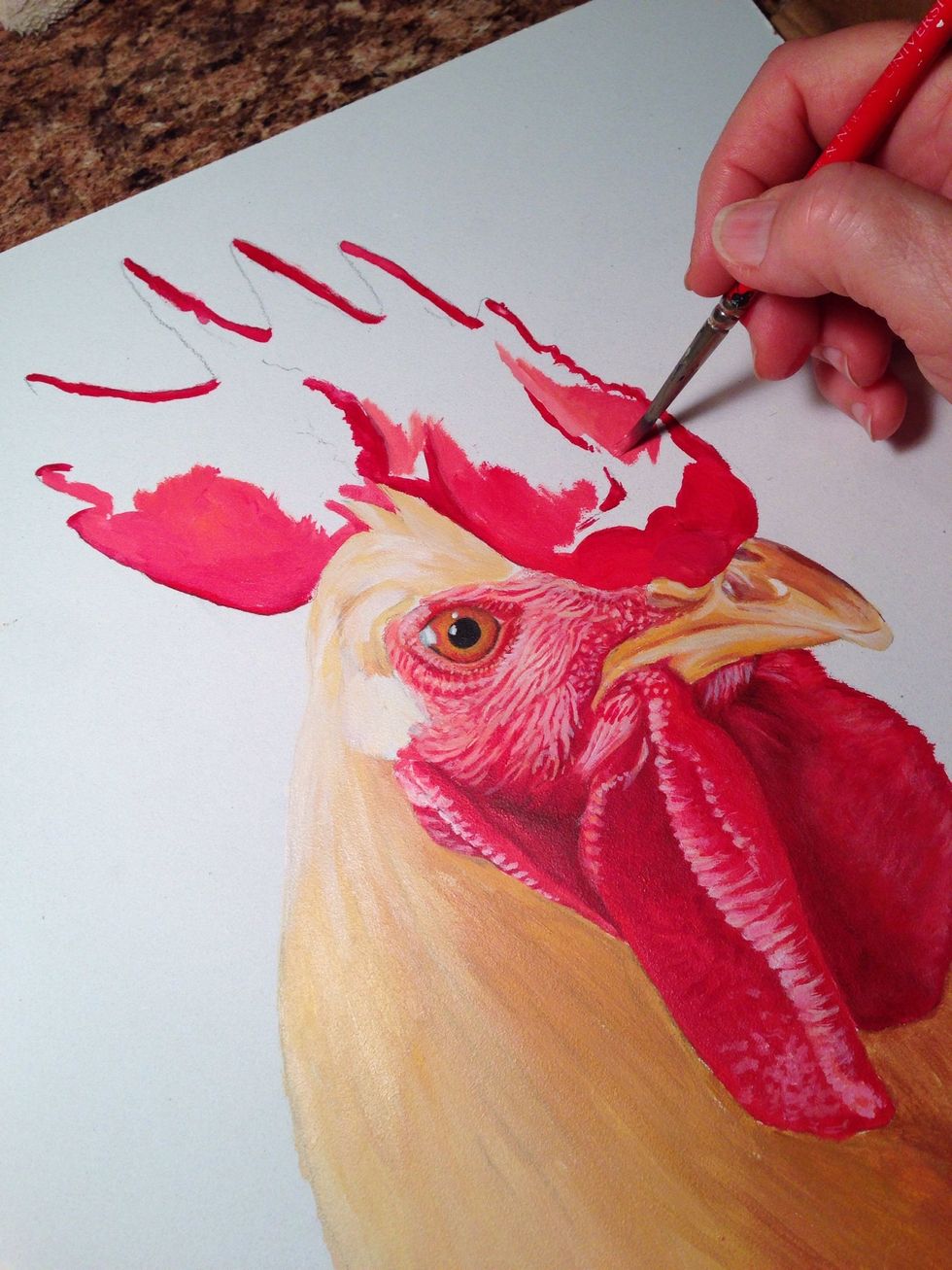 Now his comb. I never paint in one sitting, but several small blocks of time. That's where plastic wrap & a spray bottle are essential, otherwise the mixed colors would dry out and be unusable fast!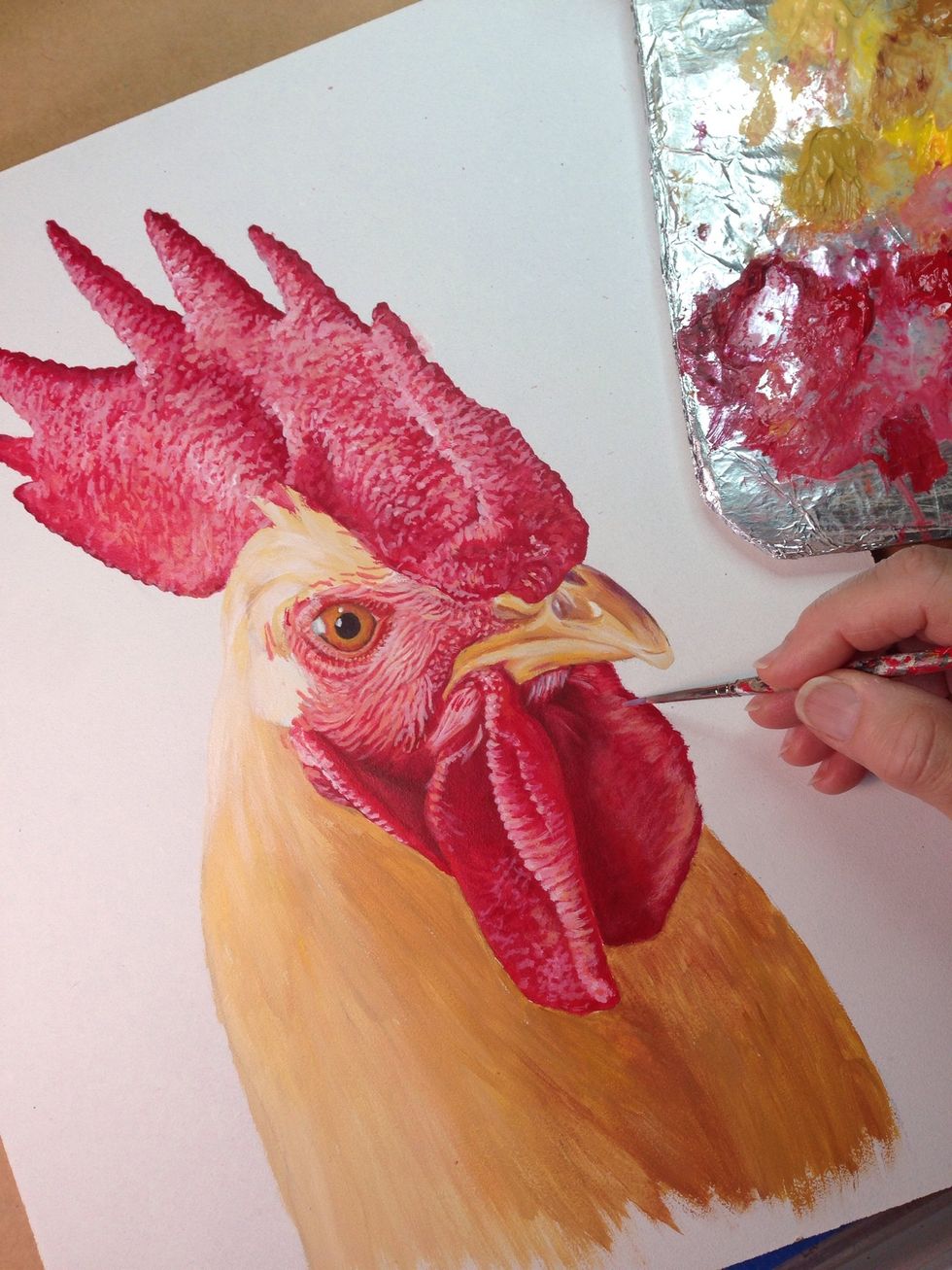 I keep touching up as I go.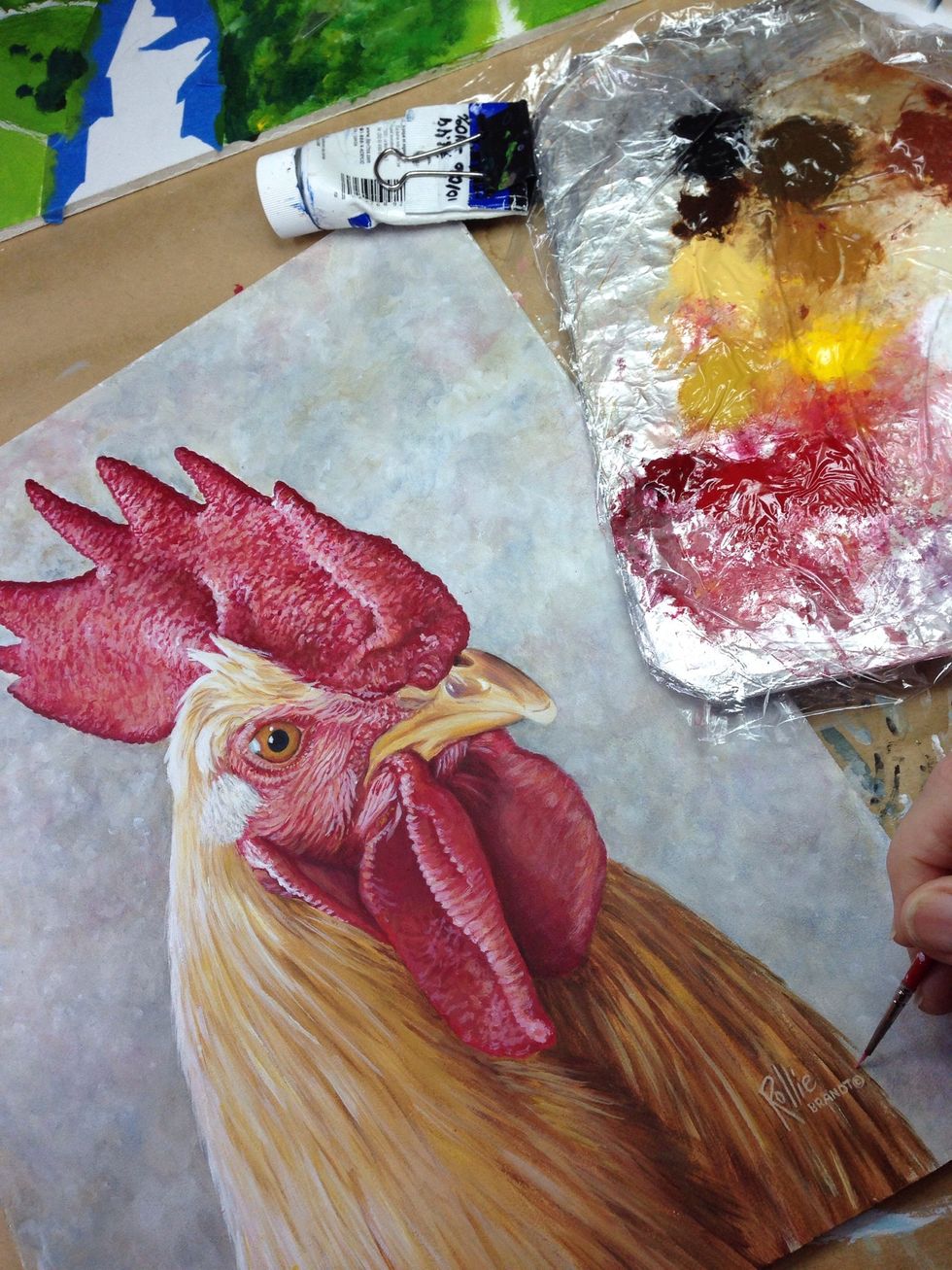 I used various strokes of brown mixtures, yellows, white to create the feathers. (sorry I didn't make more video this time... it slipped my mind. I DO have 3 other more in depth video on my website.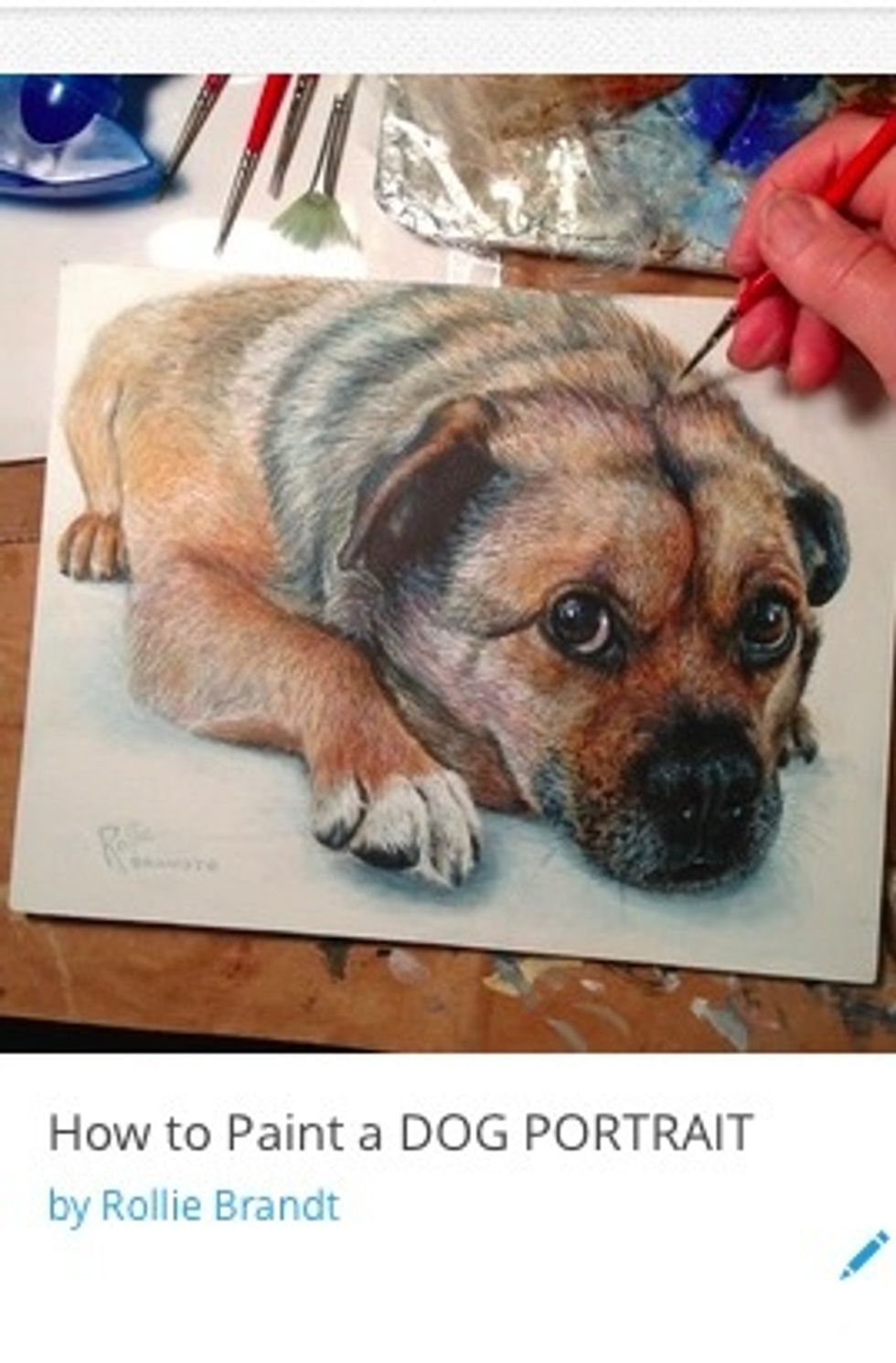 This is my other painting Snapguide "How to paint a dog portrait." Check out http://www.RollieBrandt.com for more painting tips & video.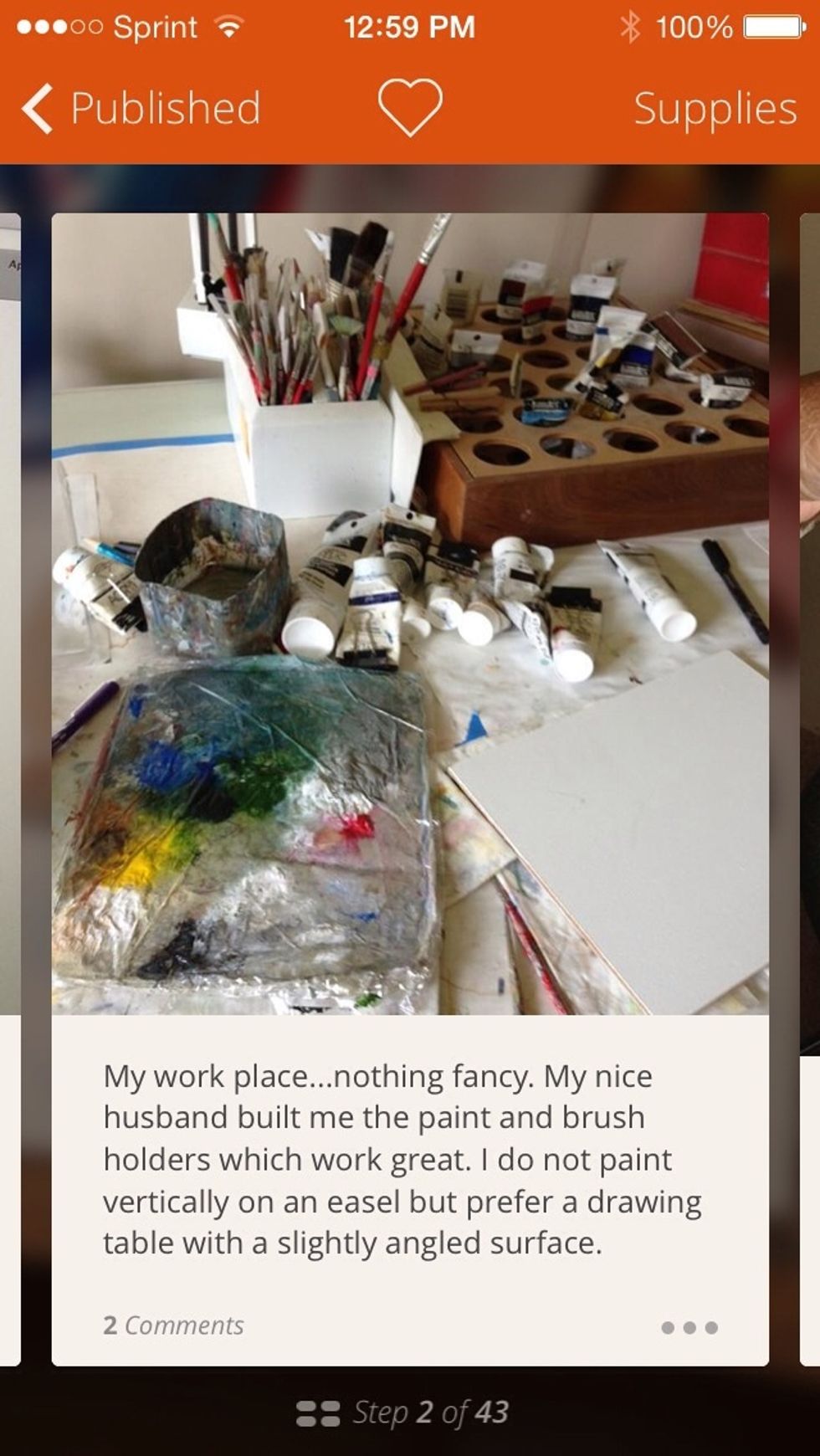 A page from my dog portrait guide showing my workspace....
On portraits, I usually fill in the background last... a combination of colors.
Masonite board
Gesso
Acrylic artist paints
Round brushes
Rollie Brandt
I've been an artist all my life and raised my children as a stay at home mom. Happily married 40 years. I love to share what I do...