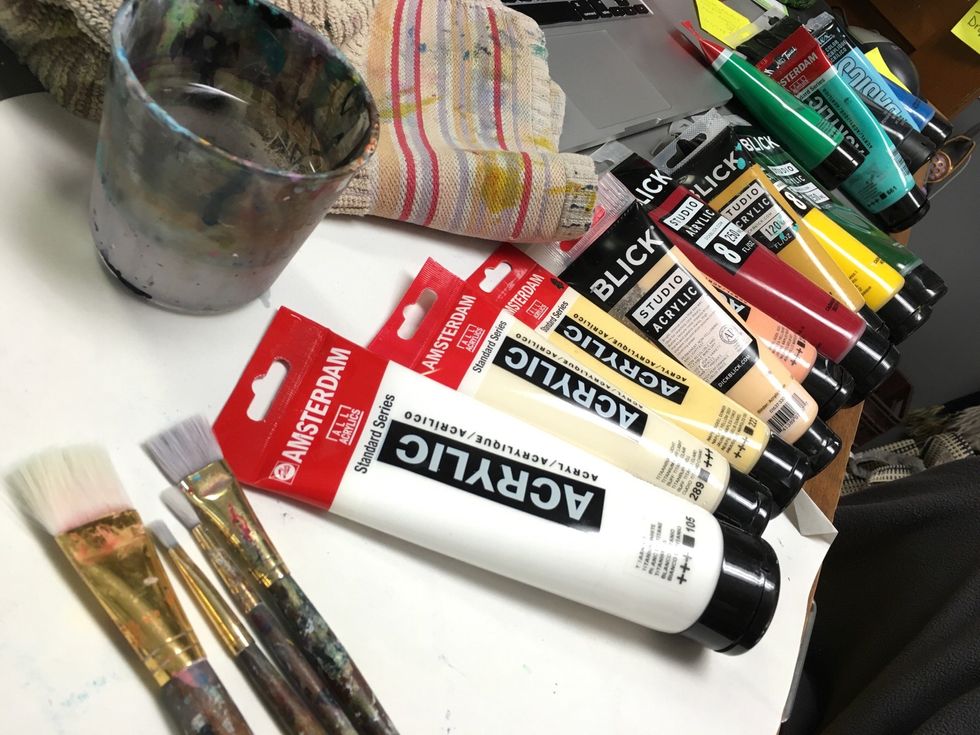 Here are the supplies I am using.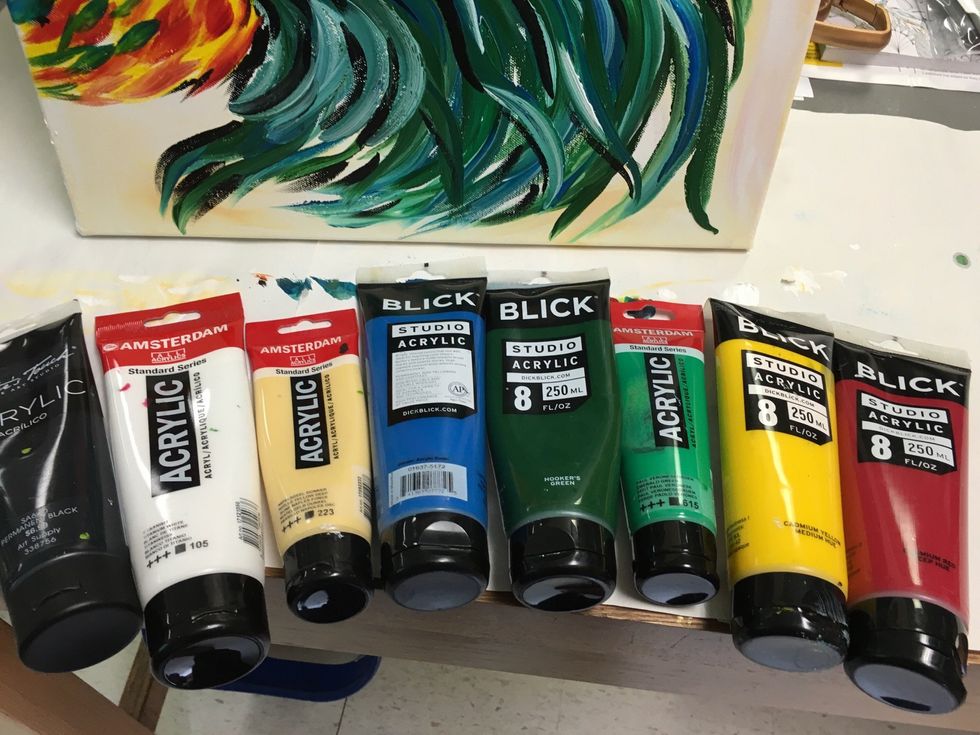 Here are the colors I am using.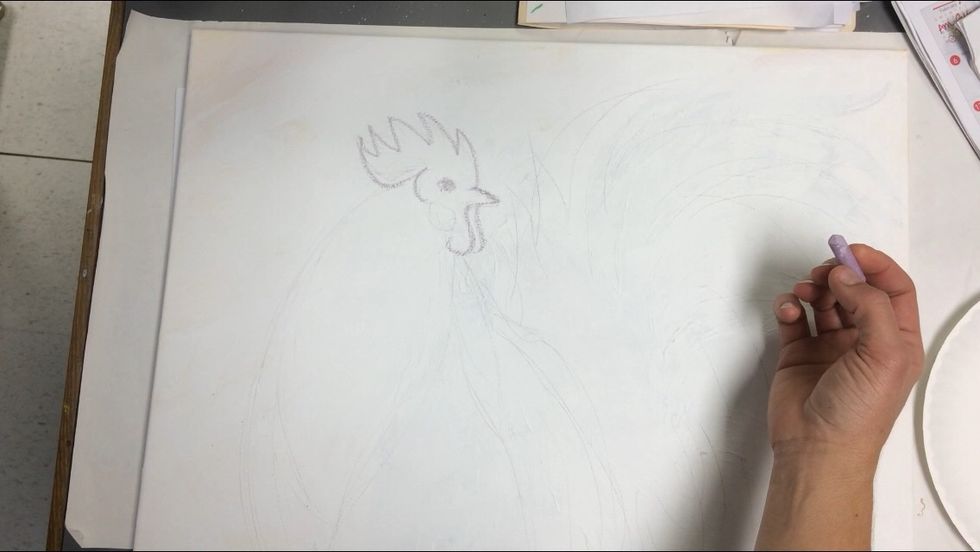 Sketch out this rooster with chalk. Sorry about the video, it was too long:(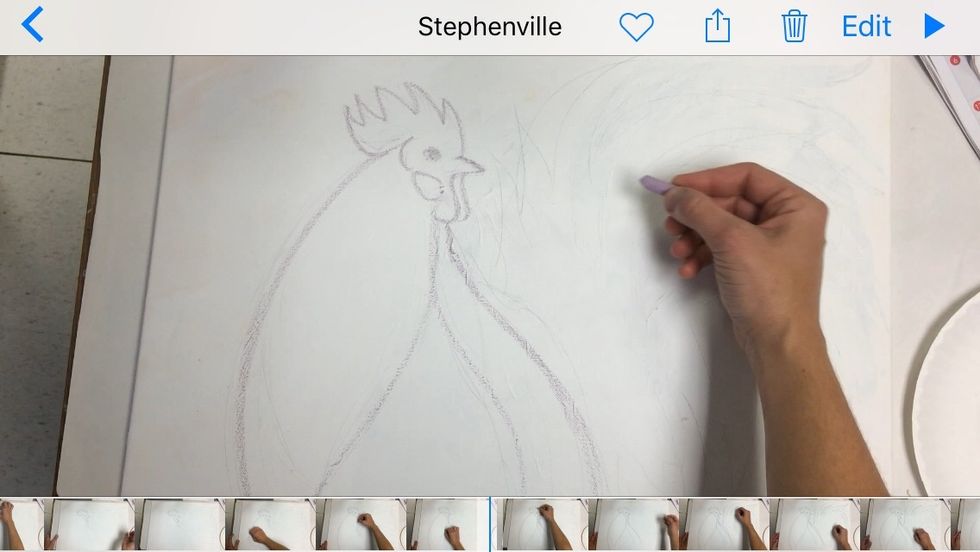 Add some curved lines to represent the rooster's wings and breast.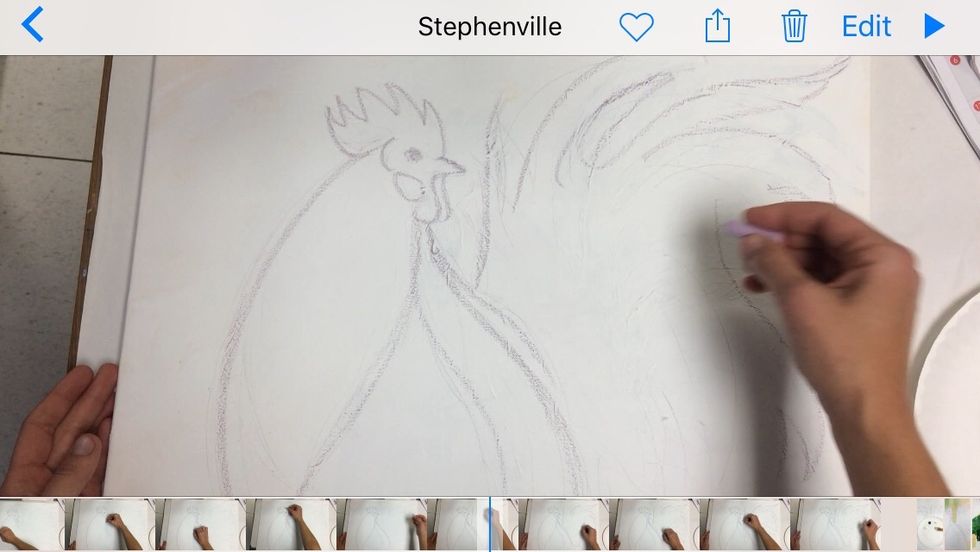 Add some wild tail feathers. This will all be painted over so if you make a mistake it is fixable :)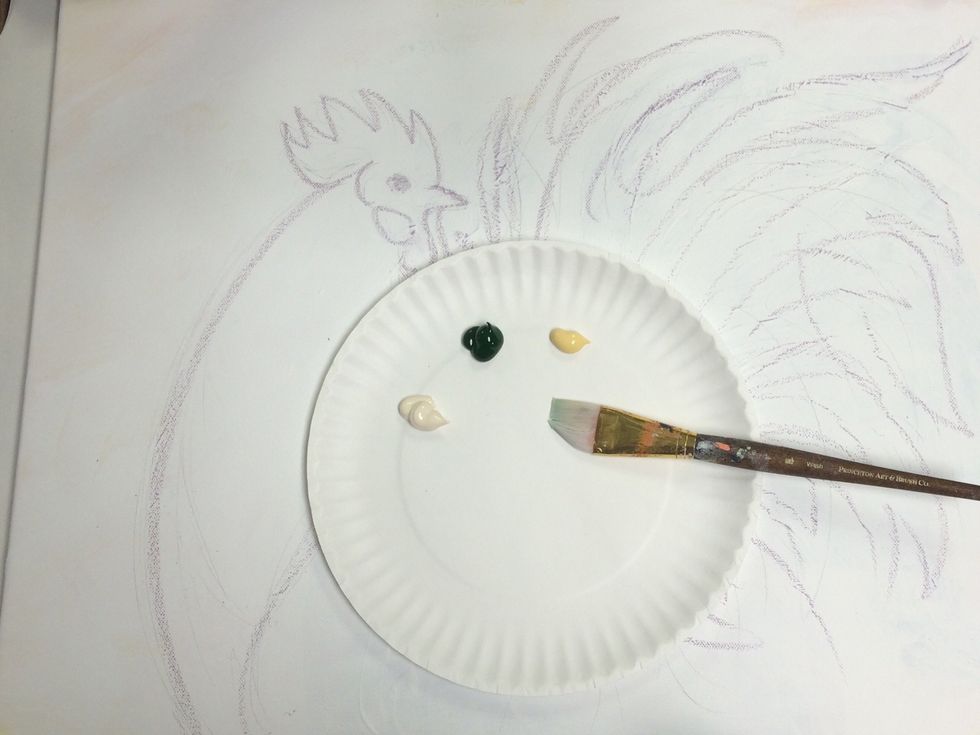 We will paint the background first using off white, yellow, and dark green. You are welcome to use any colors you wish on this painting.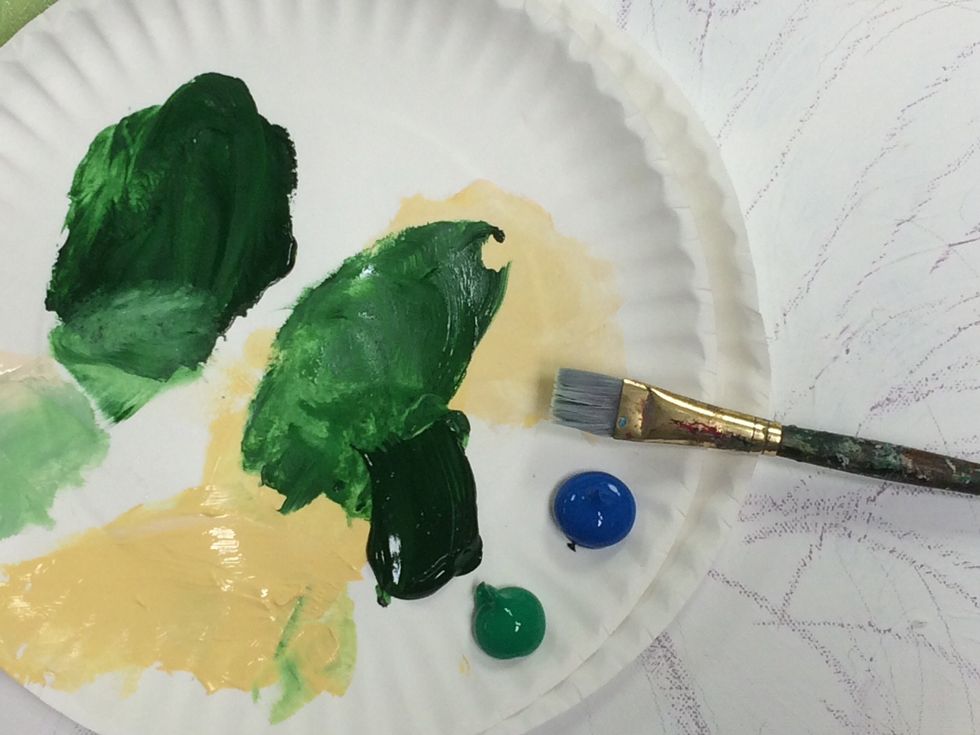 I am adding water to my paint brush to make the paint thinner so it spreads smoothly over the canvas. Use a medium sized brush.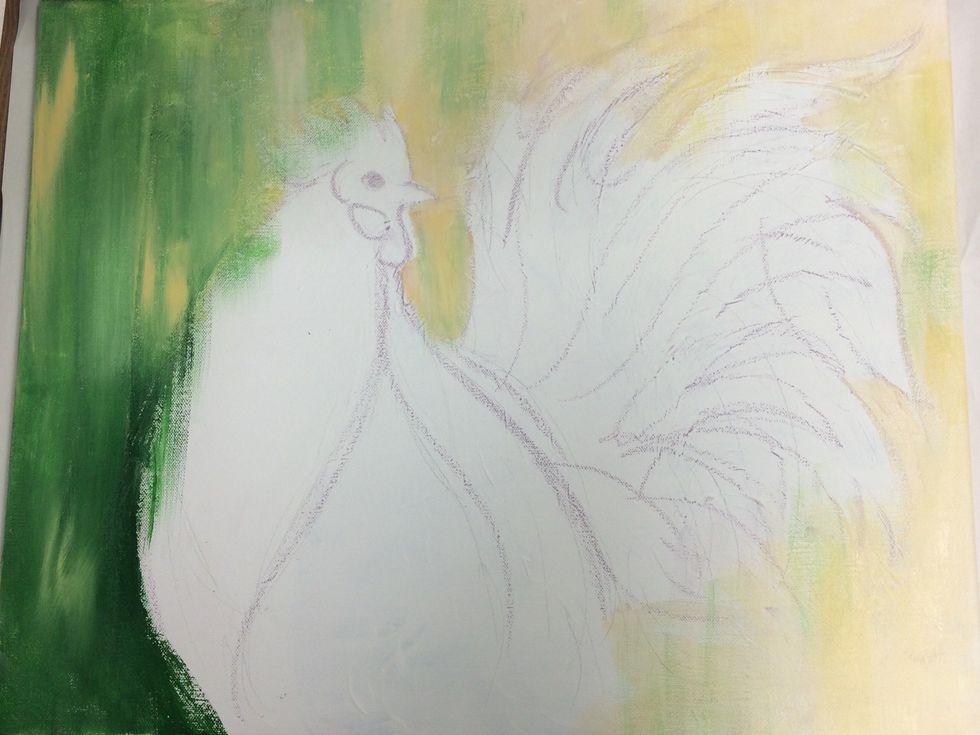 I used vertical brush strokes and blended the darker green near the chest of the rooster and the lighter colors near the tail feathers. It's okay to over lap you drawing as it can be covered up later.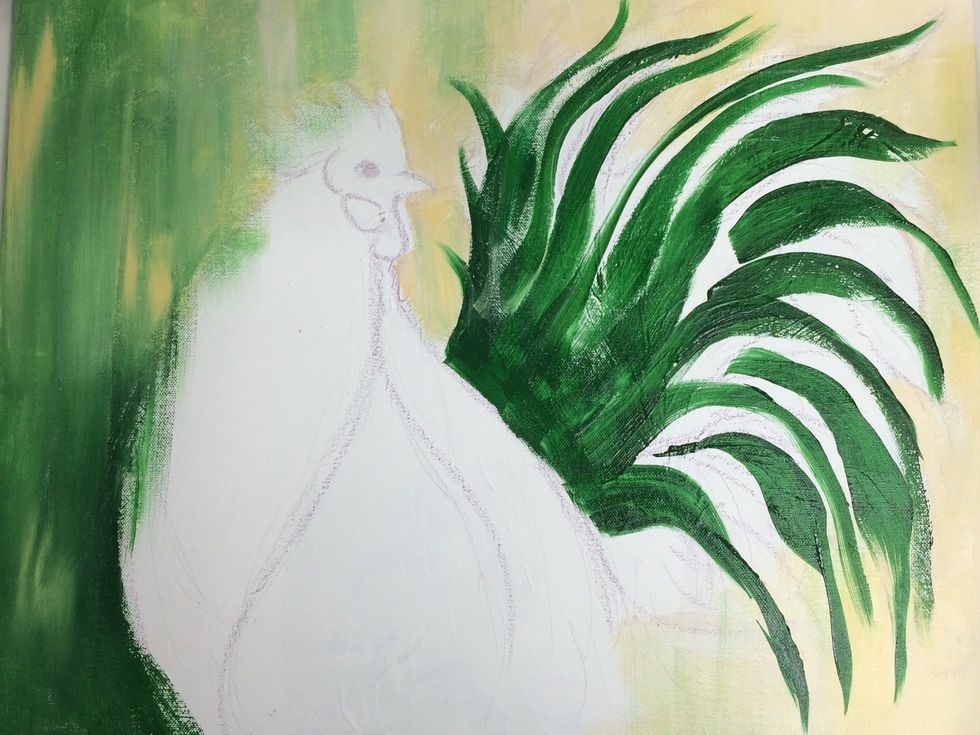 Use a flat head brush to start painting on dark green feathers. Begin with a broad stroke then twist the brush so the feathers get thin at the end.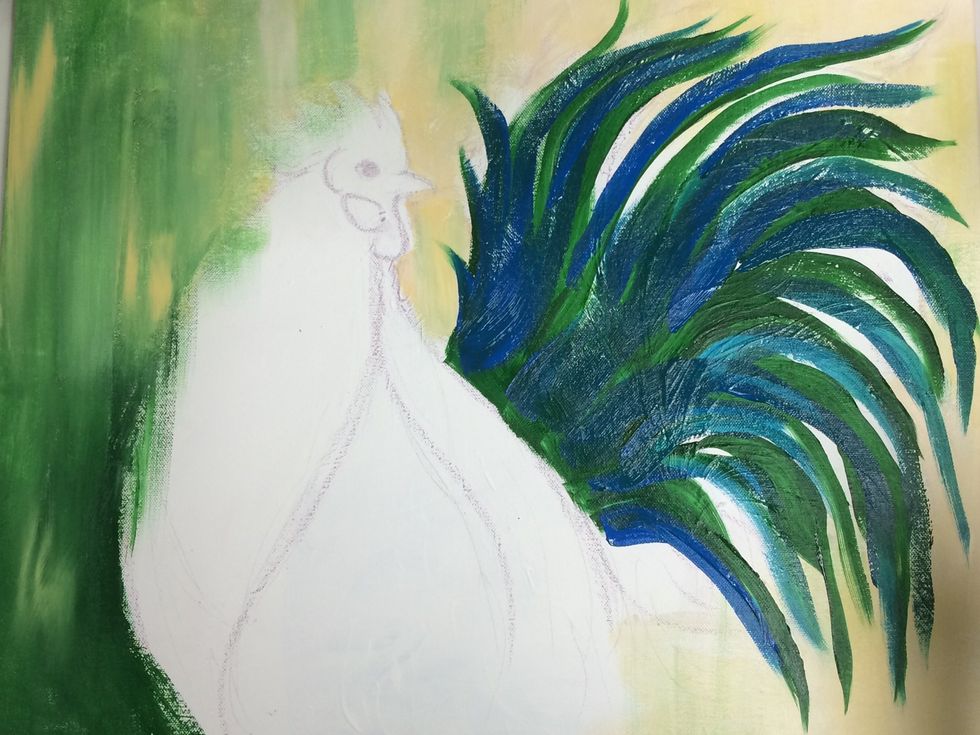 Add some dark blue.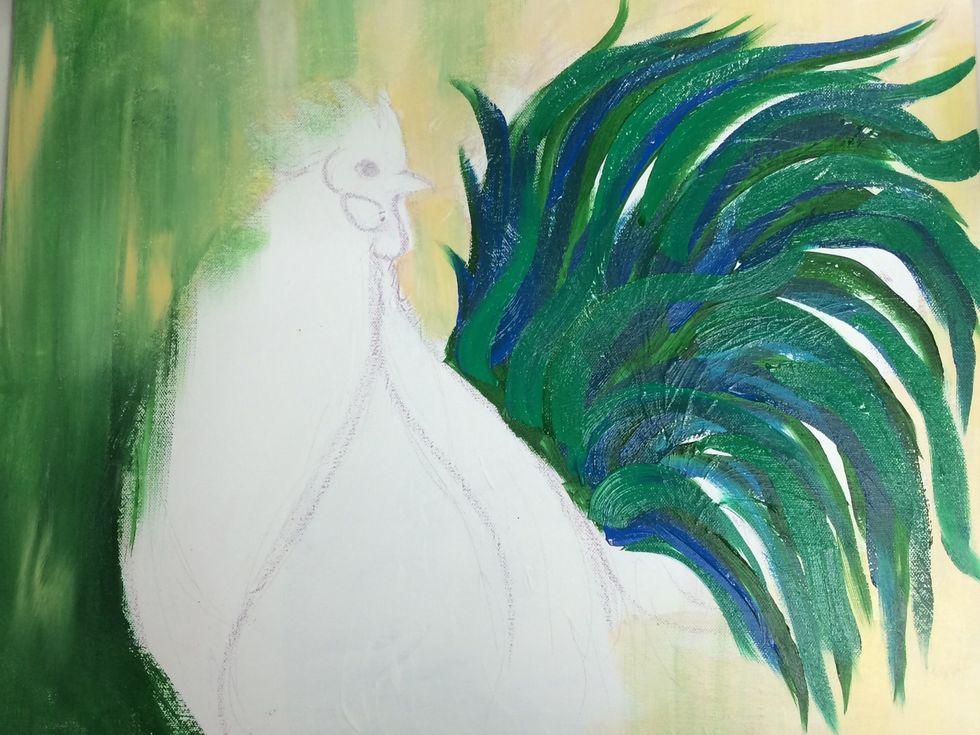 Add some lighter green.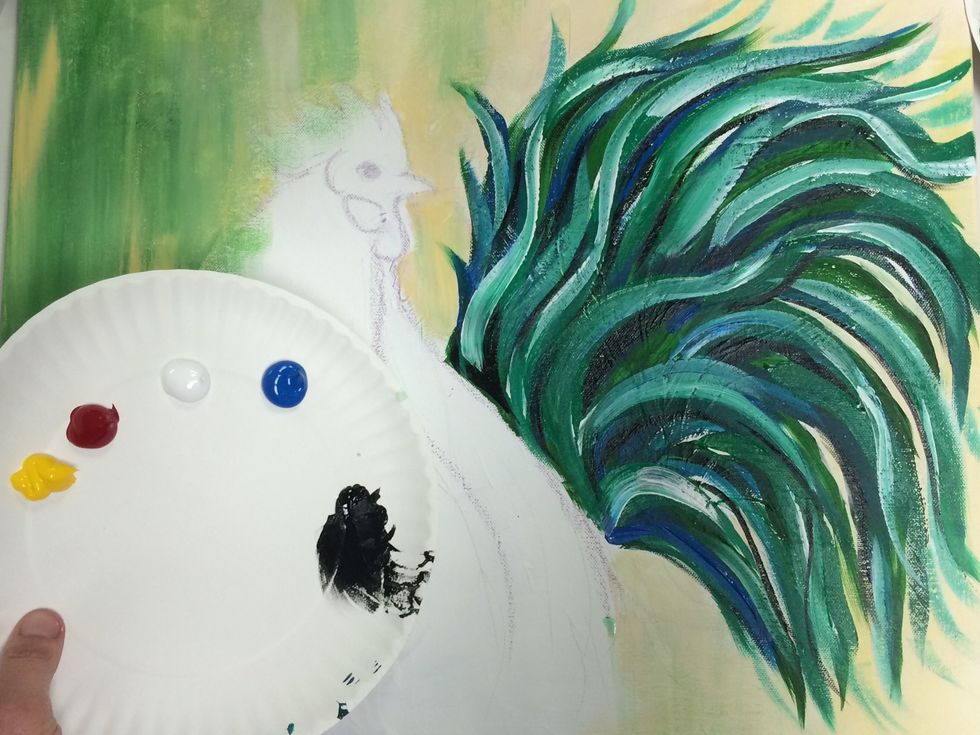 Add some white paint over it all and allow it to blend a little with all the other colors. I also added a little black to create shadows with the small brush.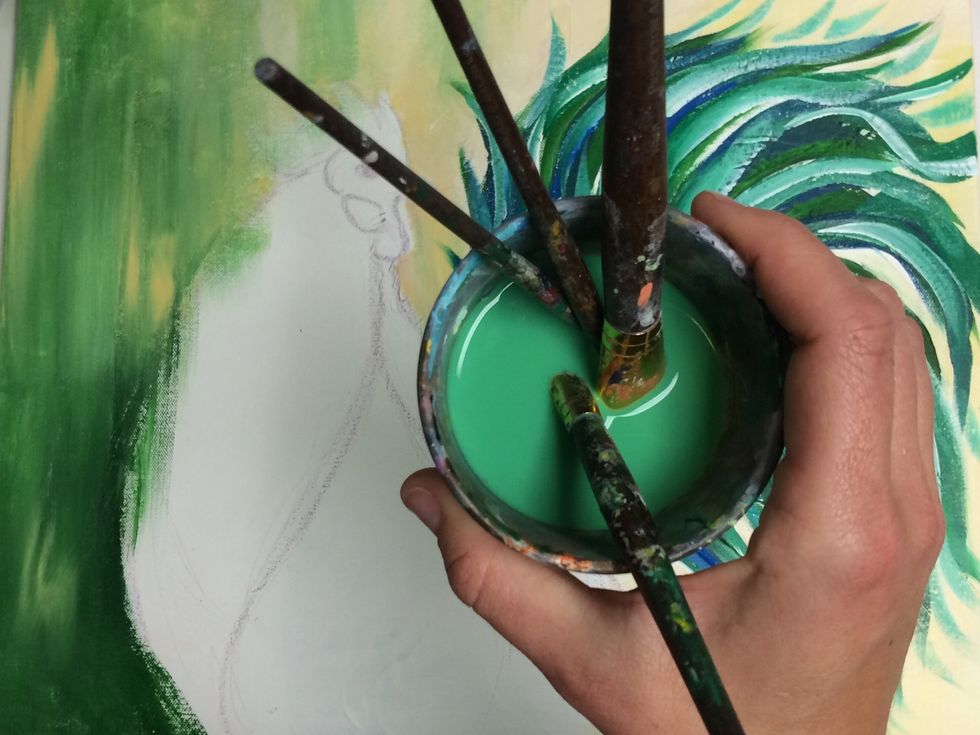 Time for clean water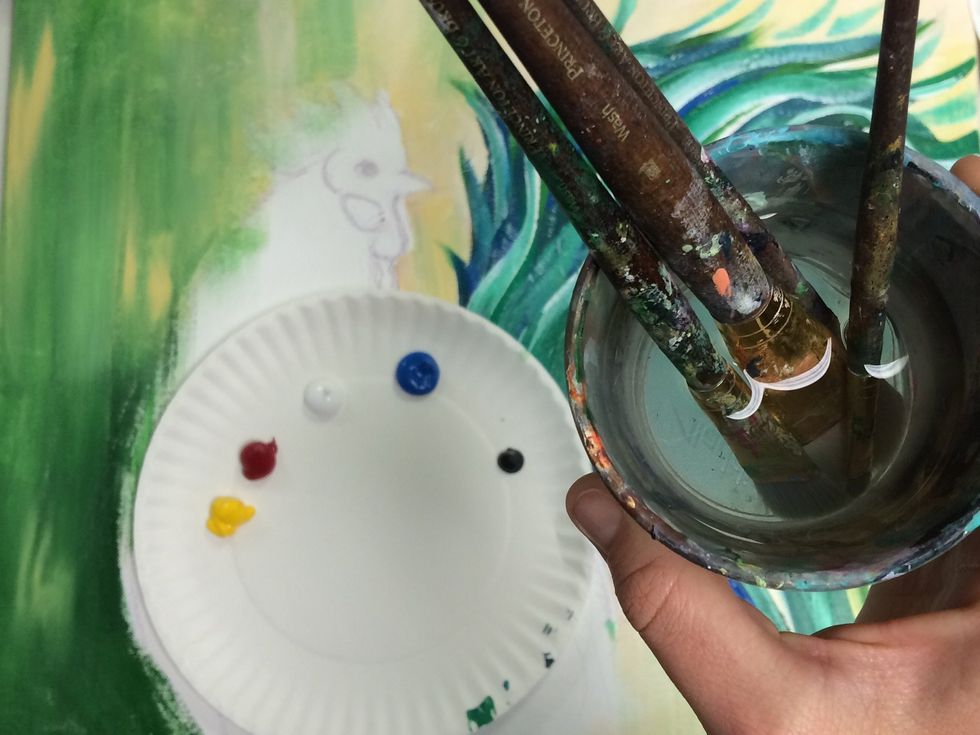 Much better. Now we will use some more colors. Yellow, red, blue, white, and black.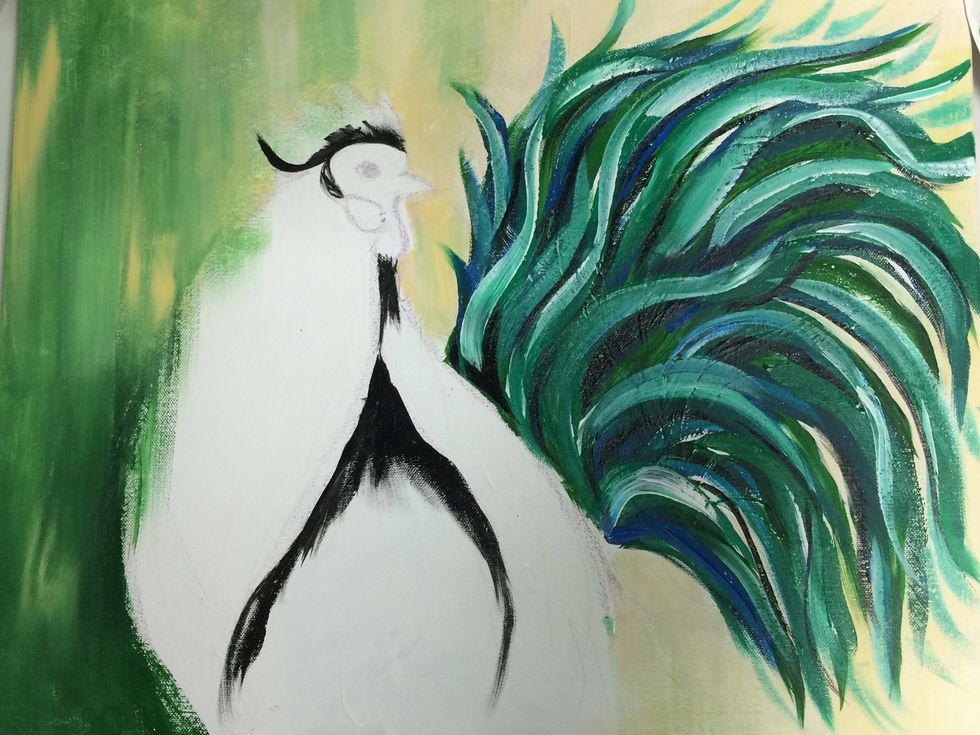 Add a little black under the wings and at the top of the head. This will add dimension.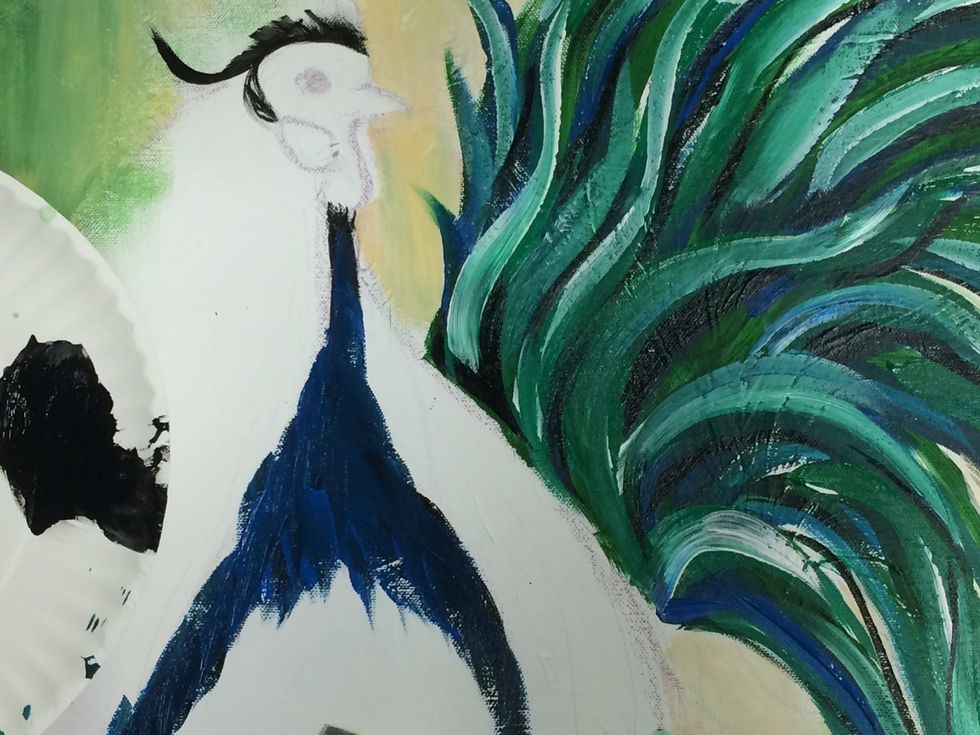 Use a small flat head brush to add blue short, vertical brush strokes to the chest.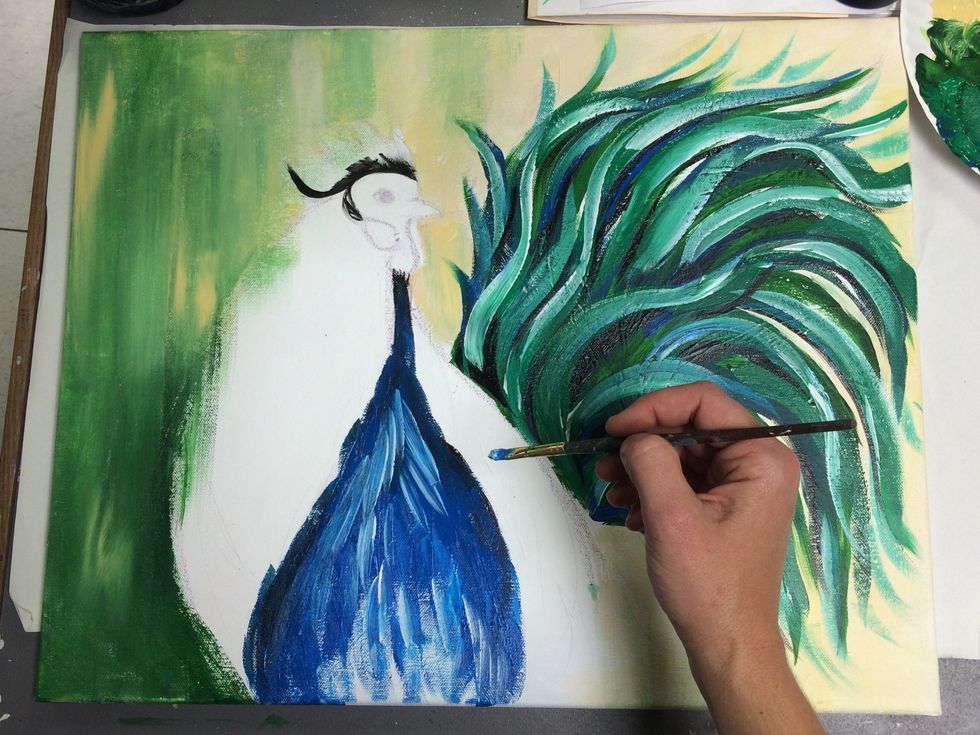 Add white short, vertical brush stokes over the blue. Allow the colors to mix a little and create a feather texture.
With a clean brush, paint white on the top of the neck to clean up the messy edge.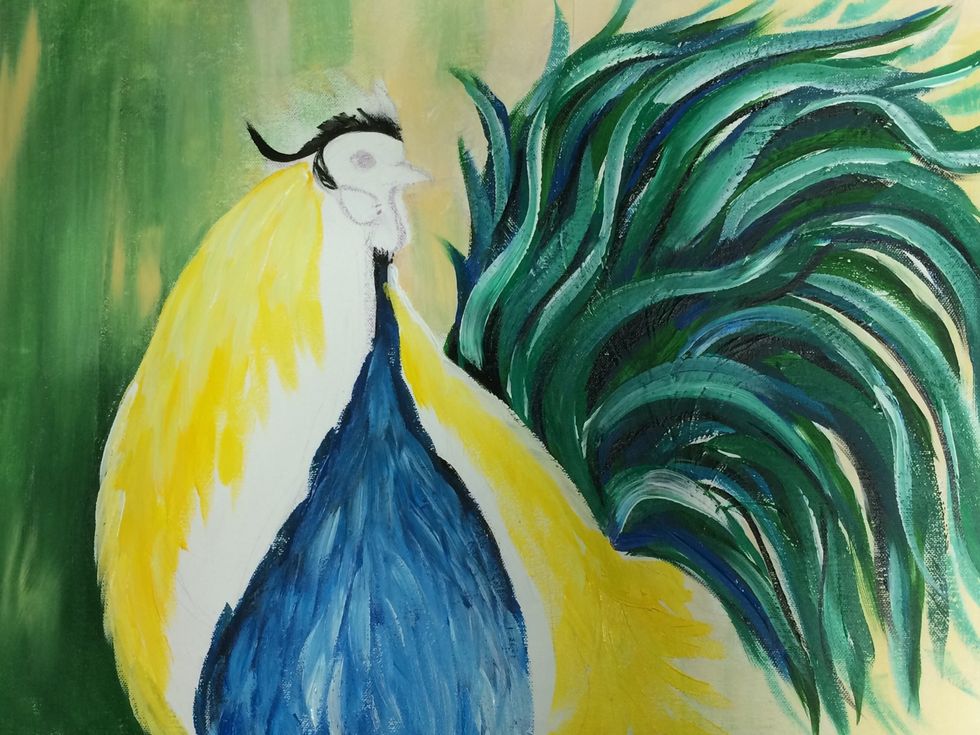 Then start adding yellow using the same type of brush strokes as you did with the blue chest.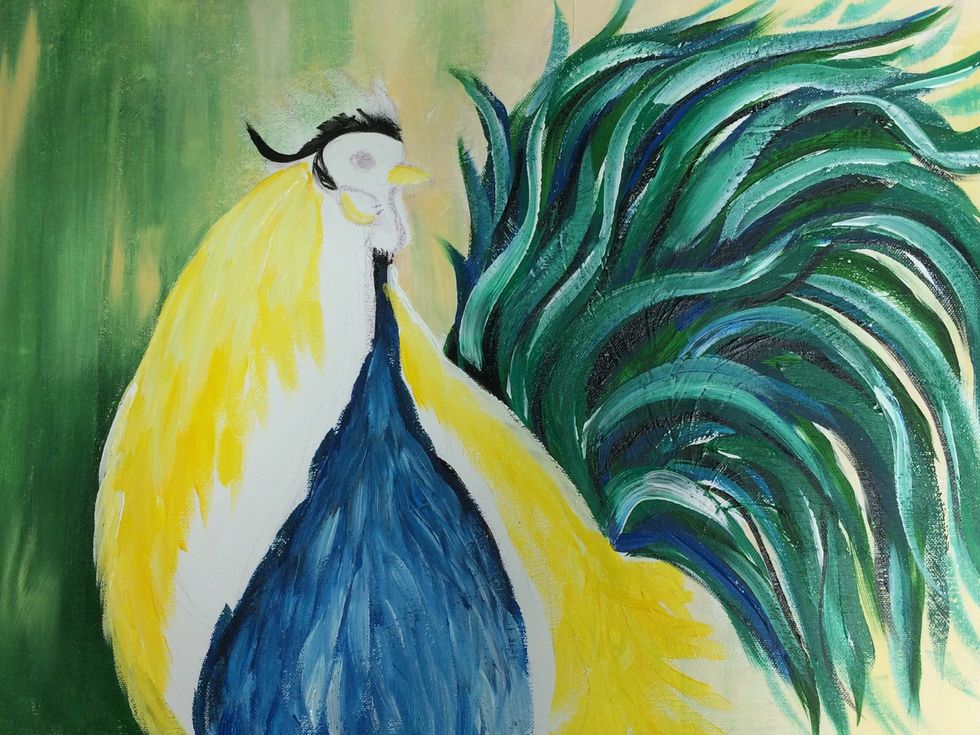 Add a little yellow to the beak and weird white circle on his face.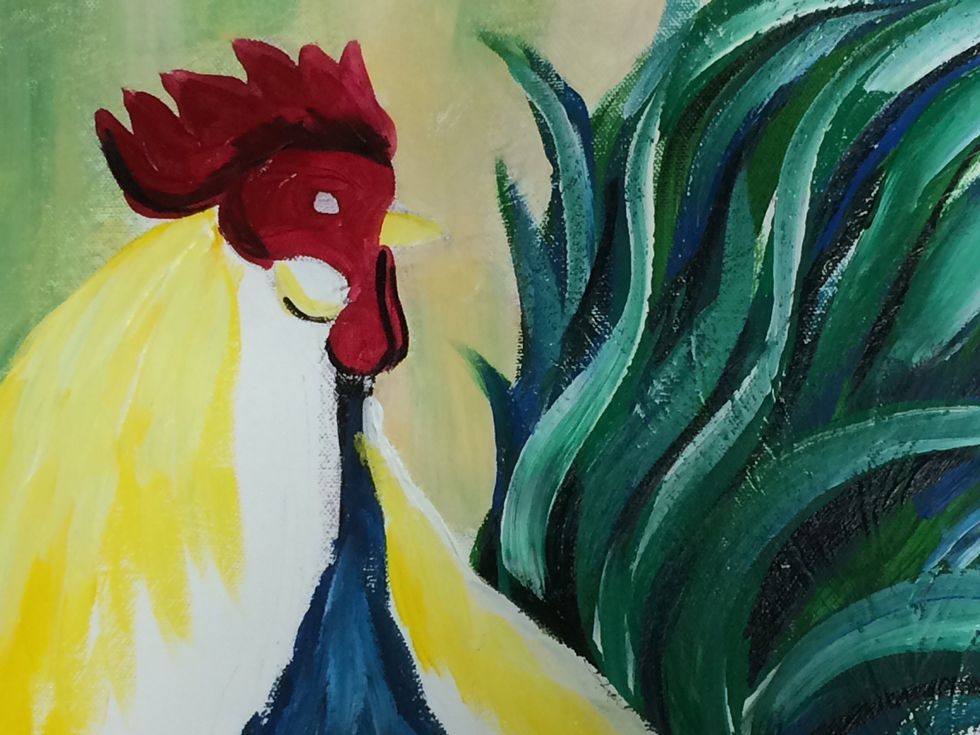 Now we will use red paint. Let's paint the head red. I added a little black to define shapes.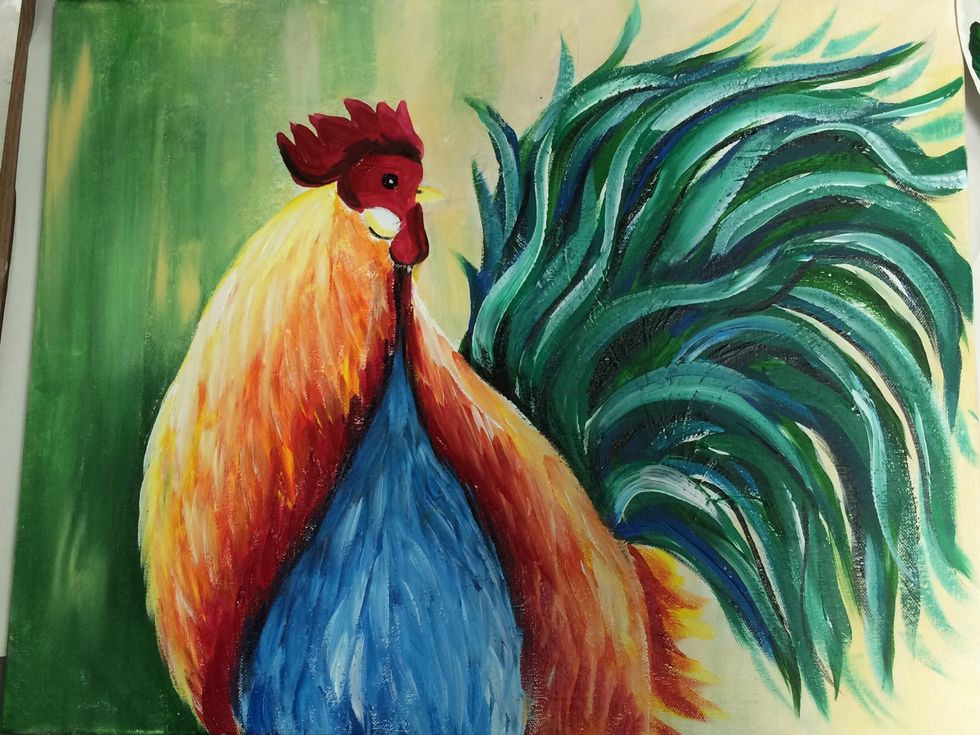 Add a few white strokes over the wings and the little face circle the rooster has. Not sure the scientific term for that.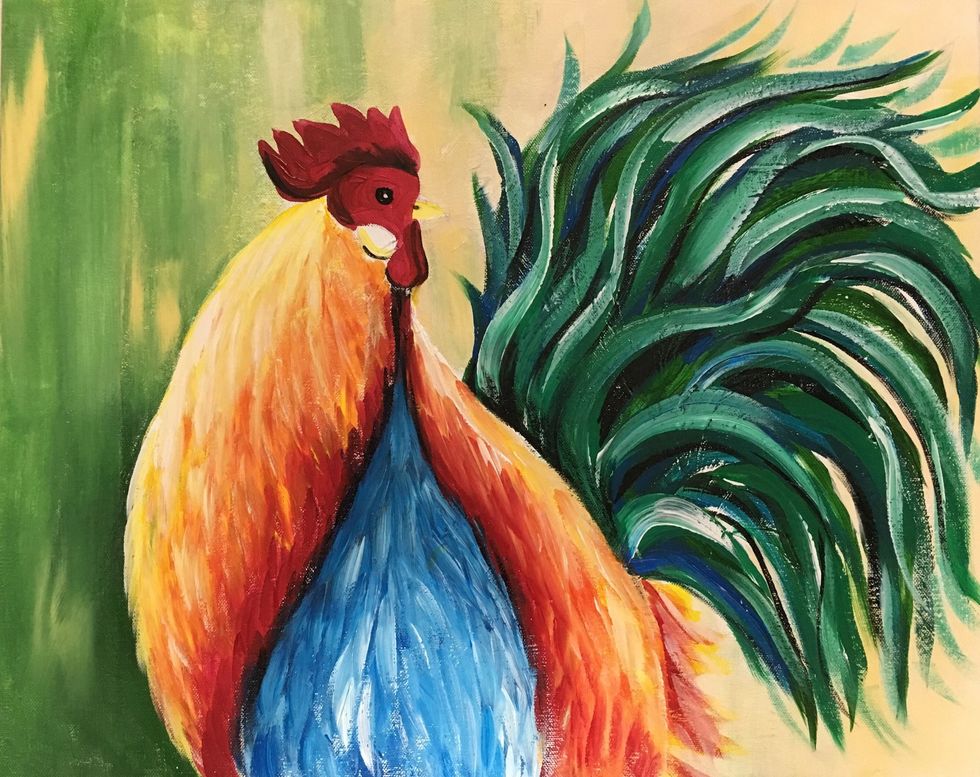 He still needs a little dark orange at the bottom of his beak.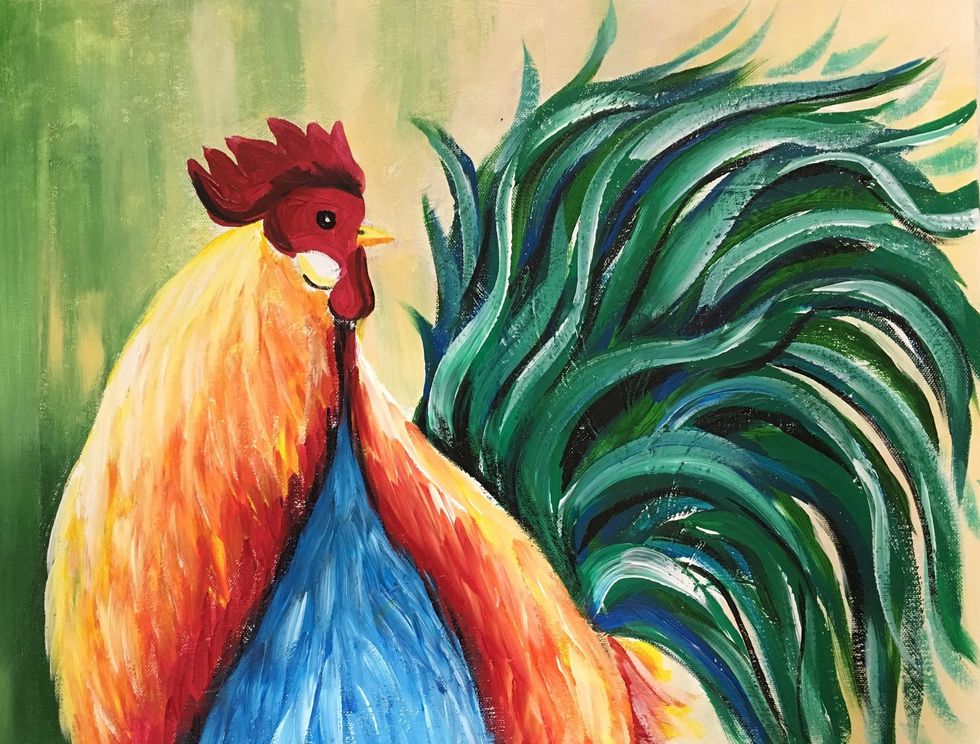 All done.
Acrylic paints
Paint brushes
Cup of water
Paper towels
Canvas