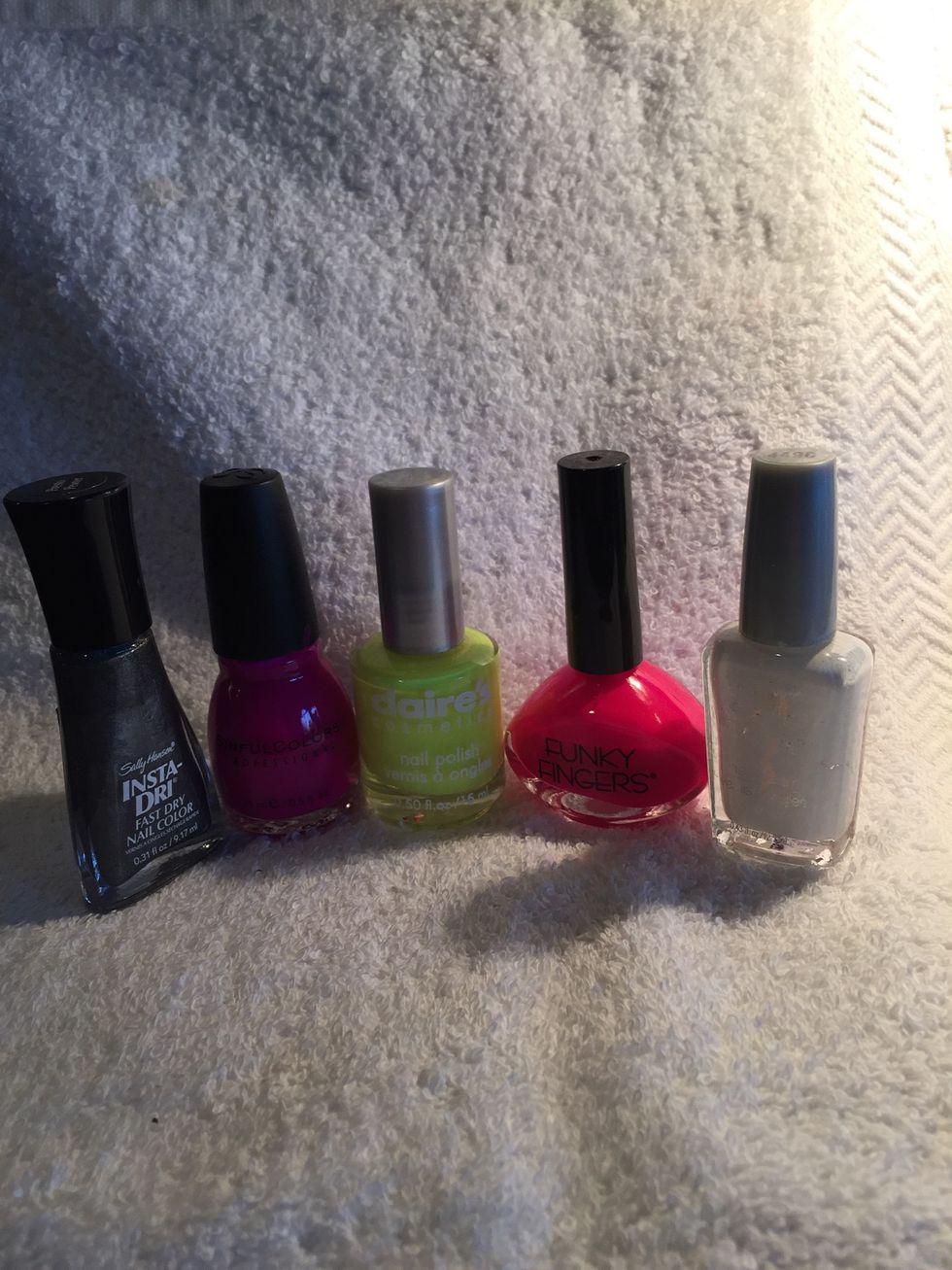 You can have as many different colors you may like.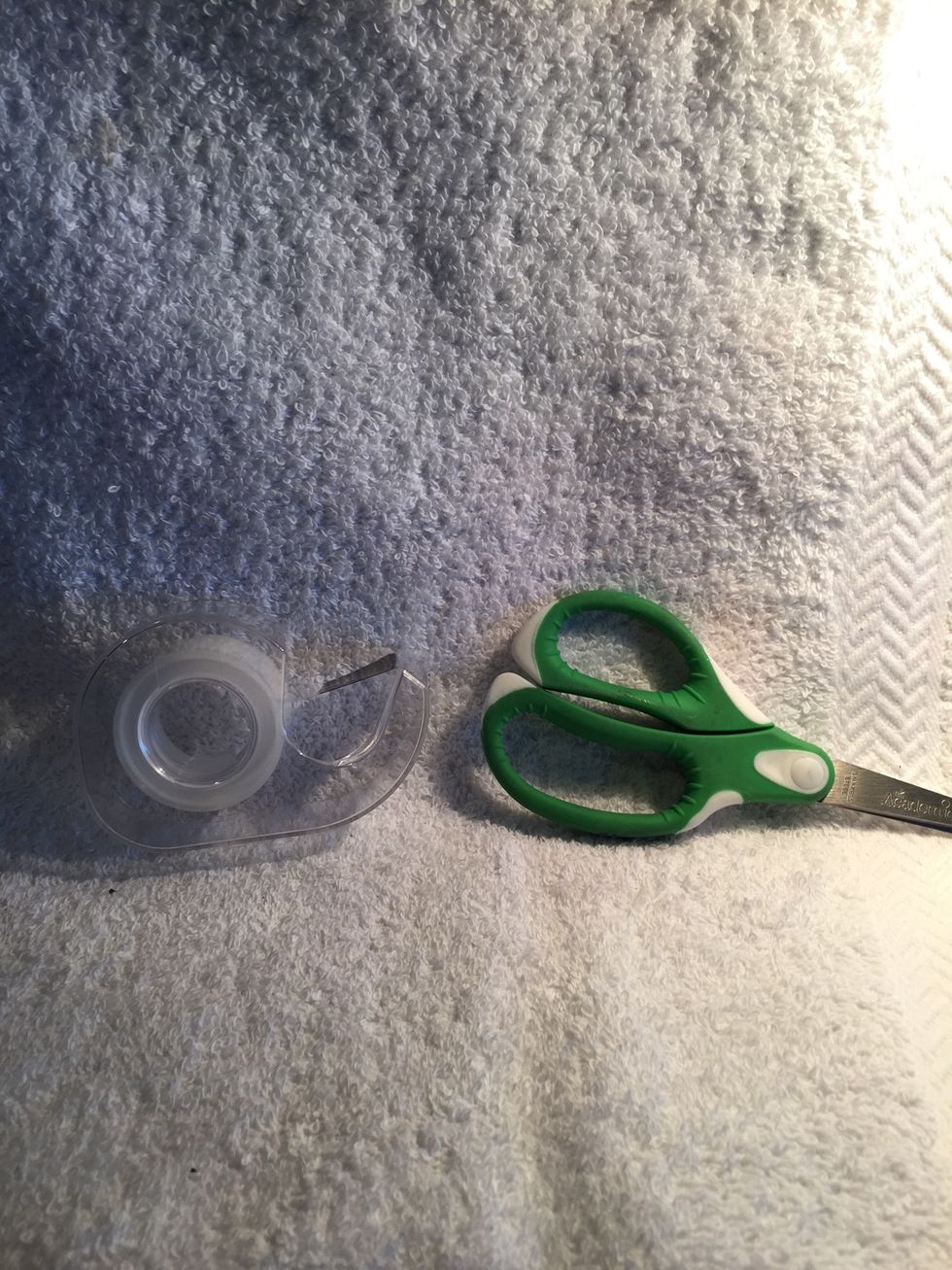 You will also need tape and scissors.
Paint a section of the tape one color. (Preferably a dark color)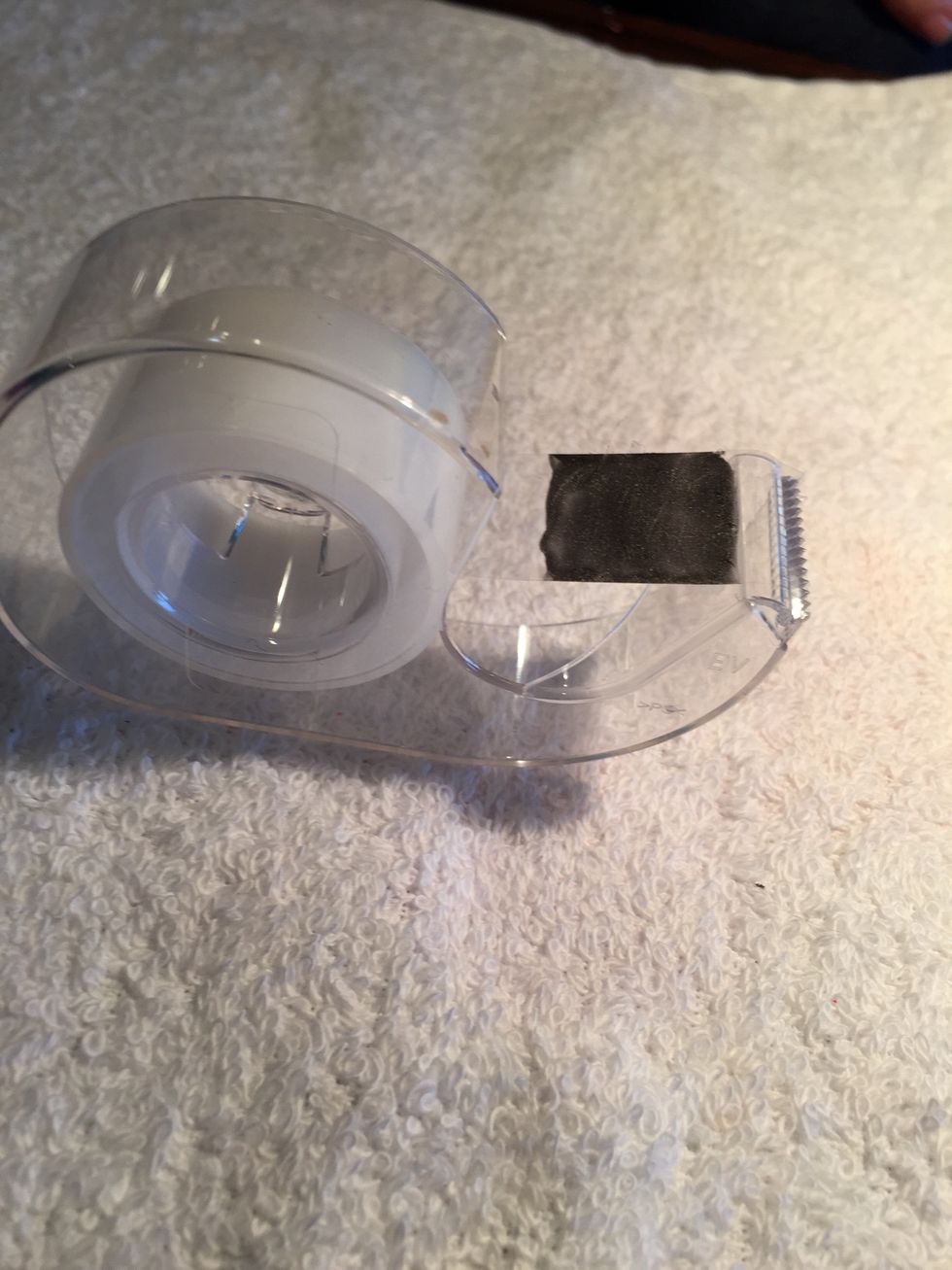 The ending solution should look like this.
Cut the tape.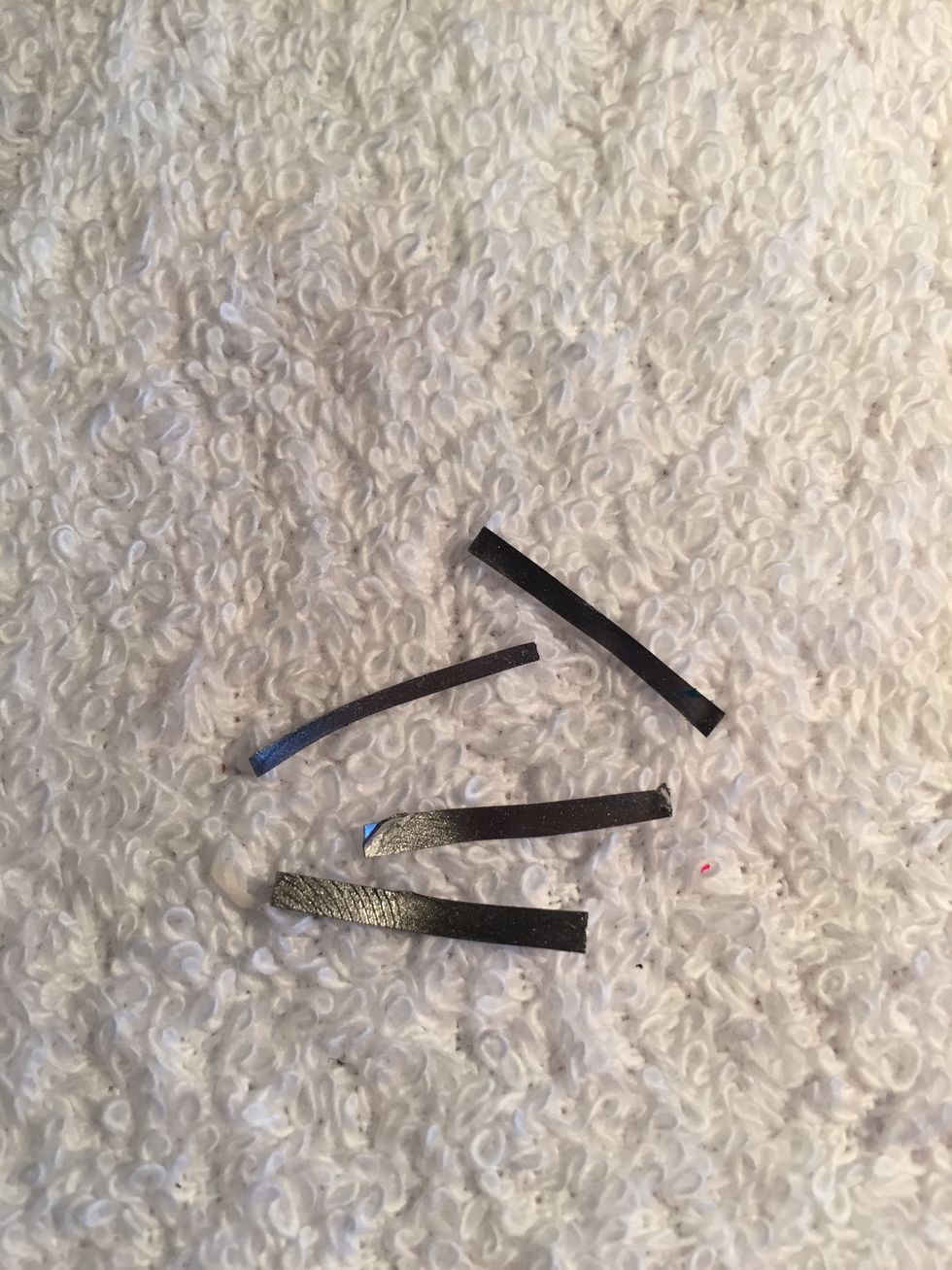 Into 4 small strips.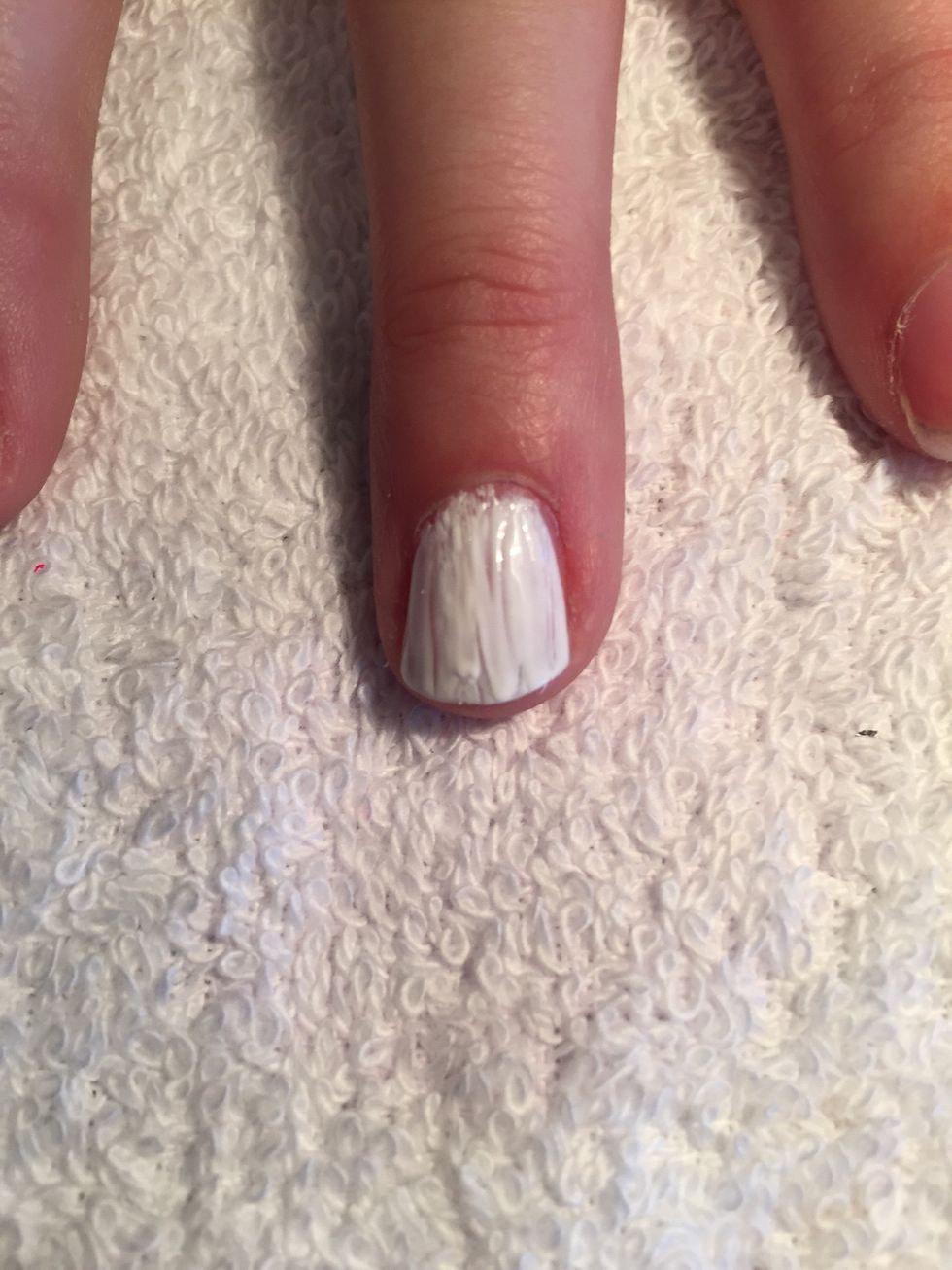 Paint the nail white. Wait until it is completely dry.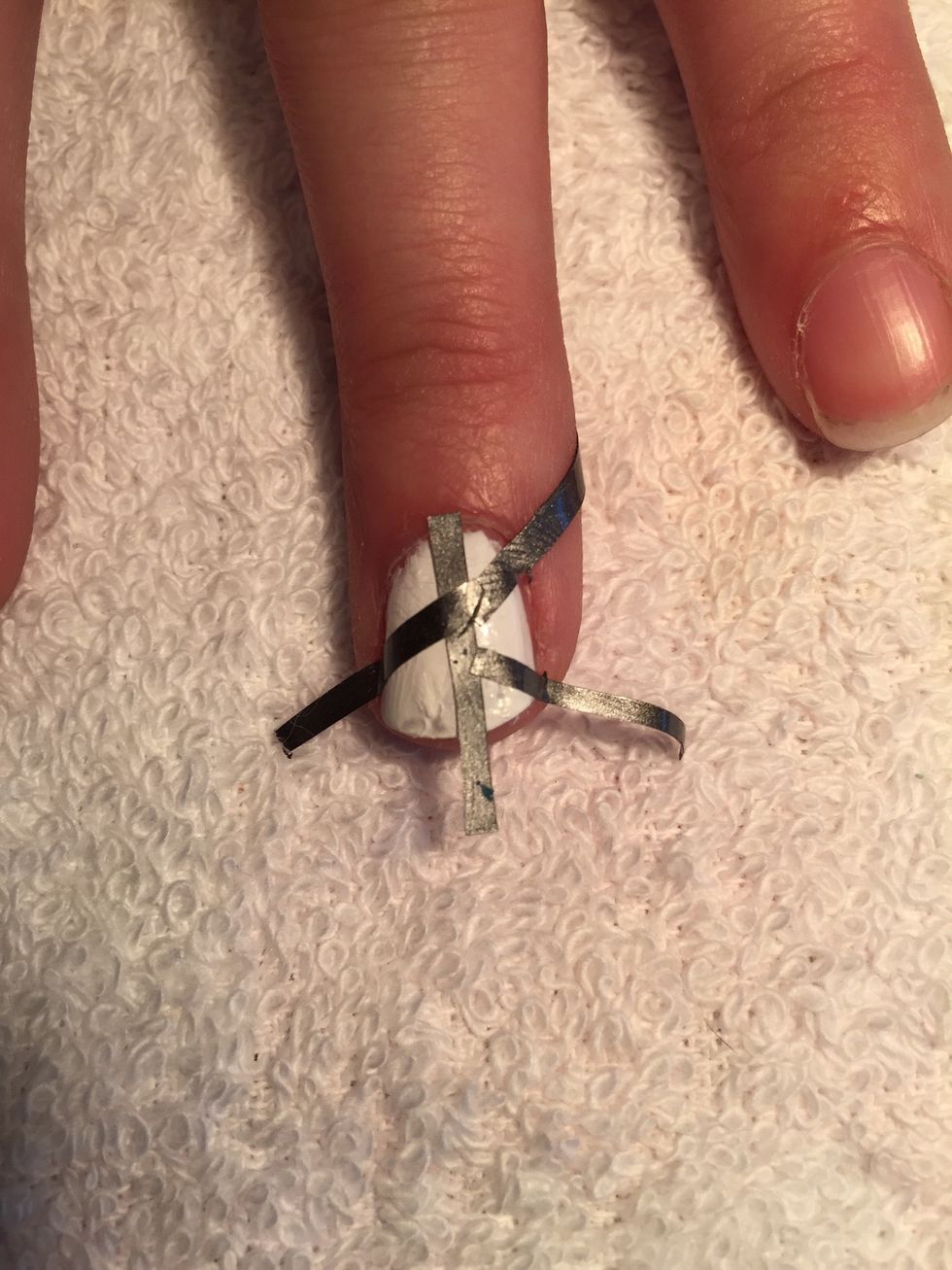 Put the pieces of tape in any place around the nail.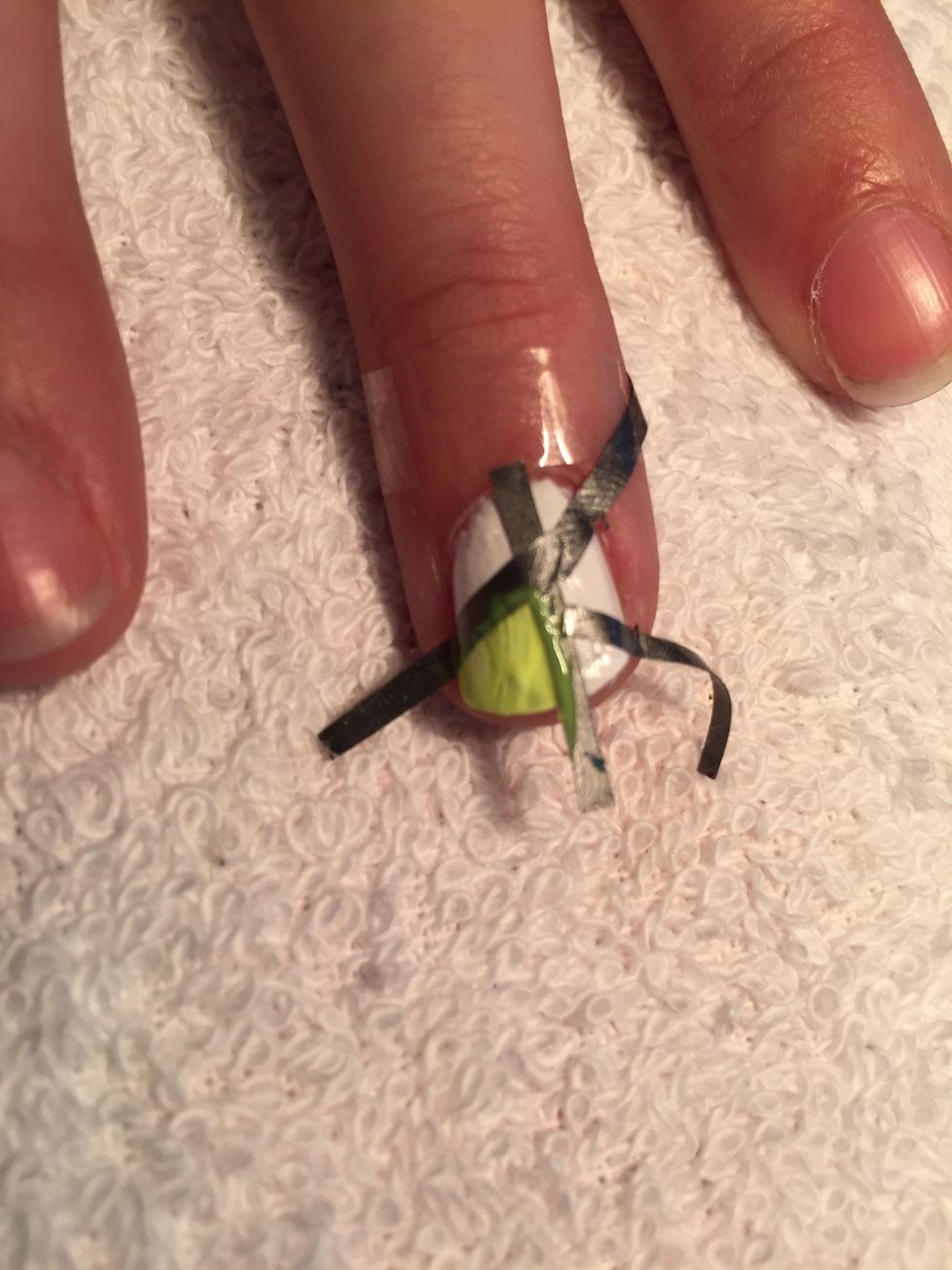 Start painting the sections of the nail different colors. It is okay if the paint goes on the tape.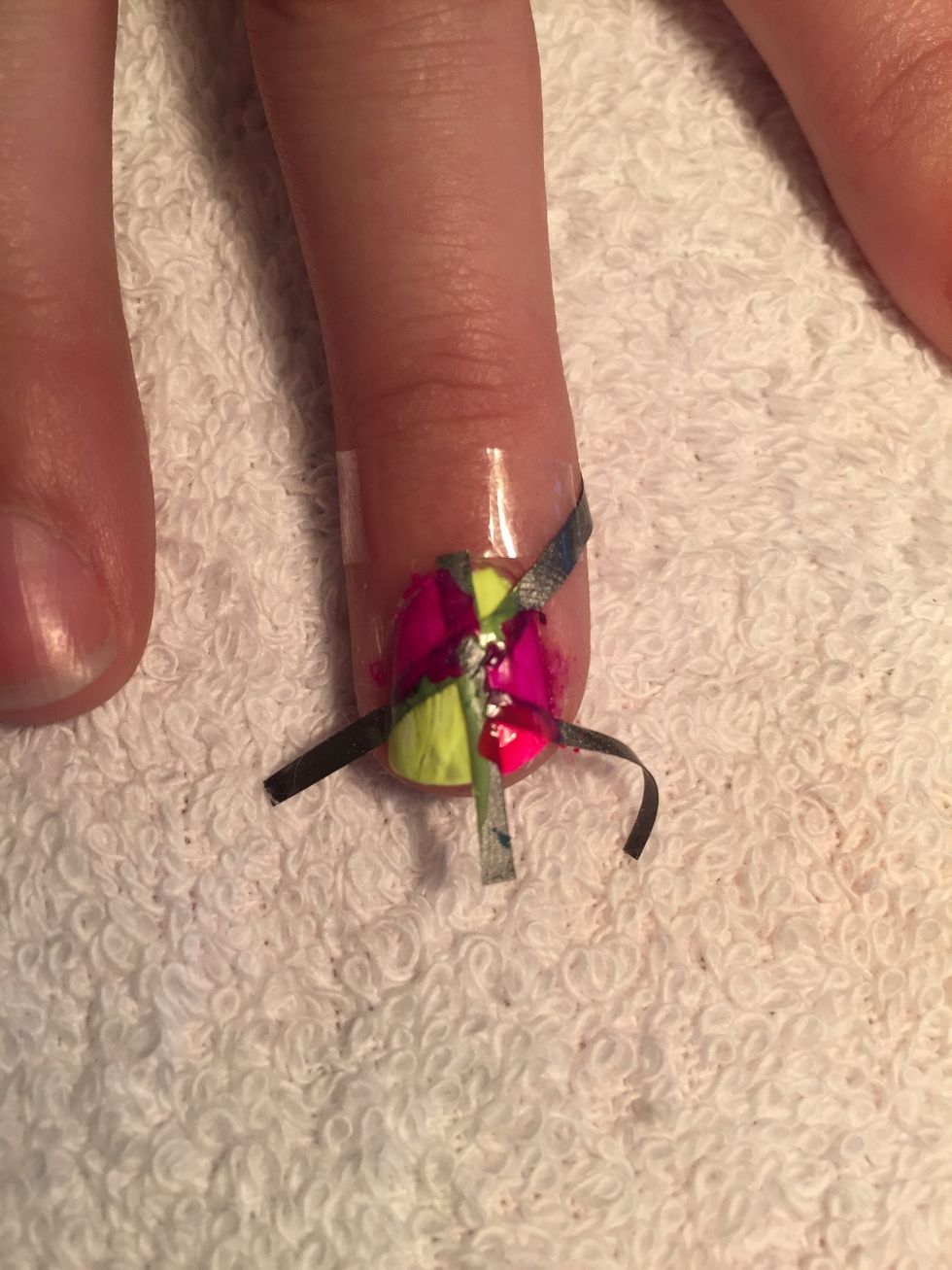 Make sure you paint all of the sections.
After a couple of minutes, peel the tape off carefully.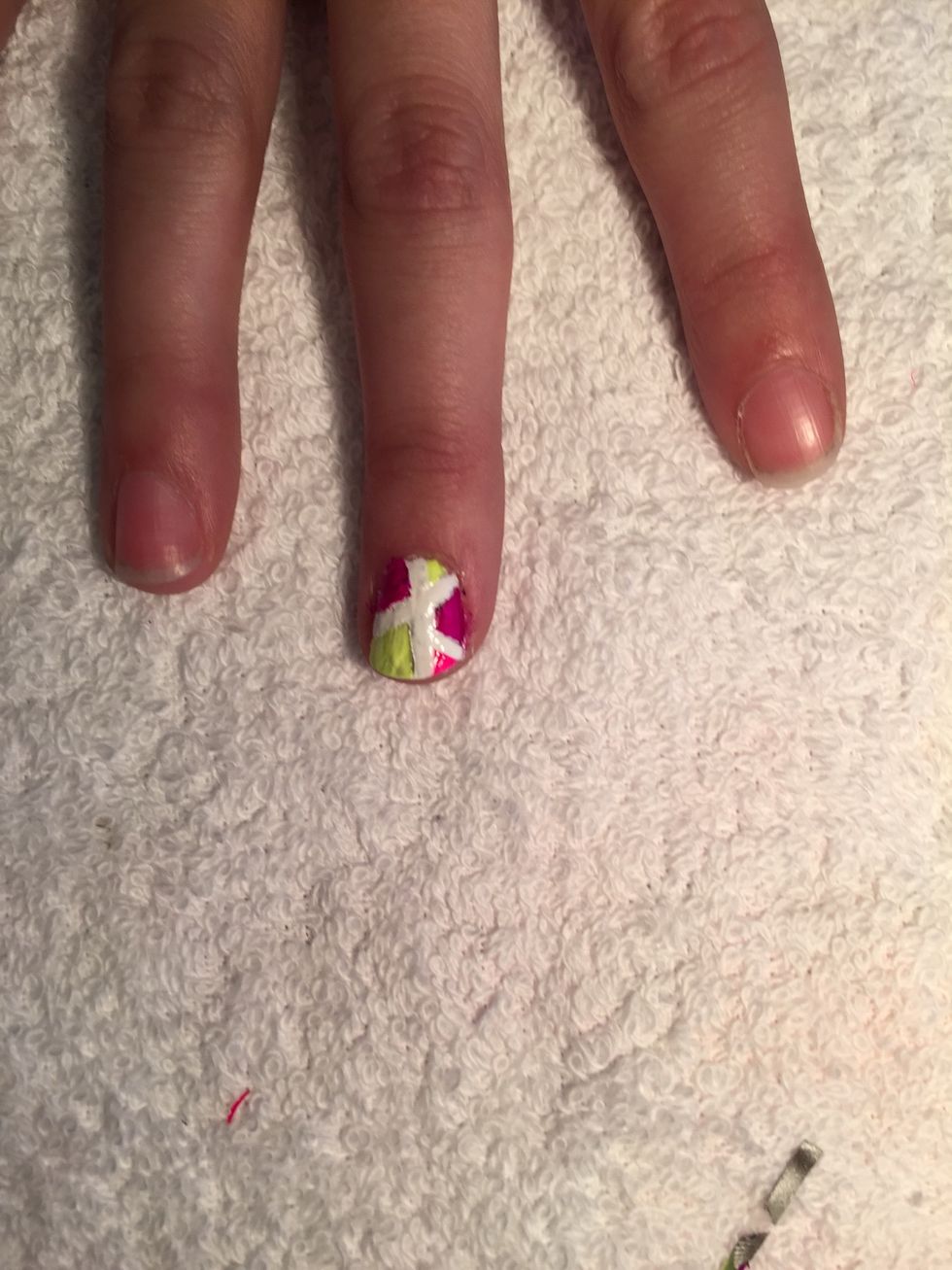 This is what the nail should turn out to be!
Nail polish
Tape
Scissors