First, use a pencil to draw the design. Keep it fairly simple but with lots of movement.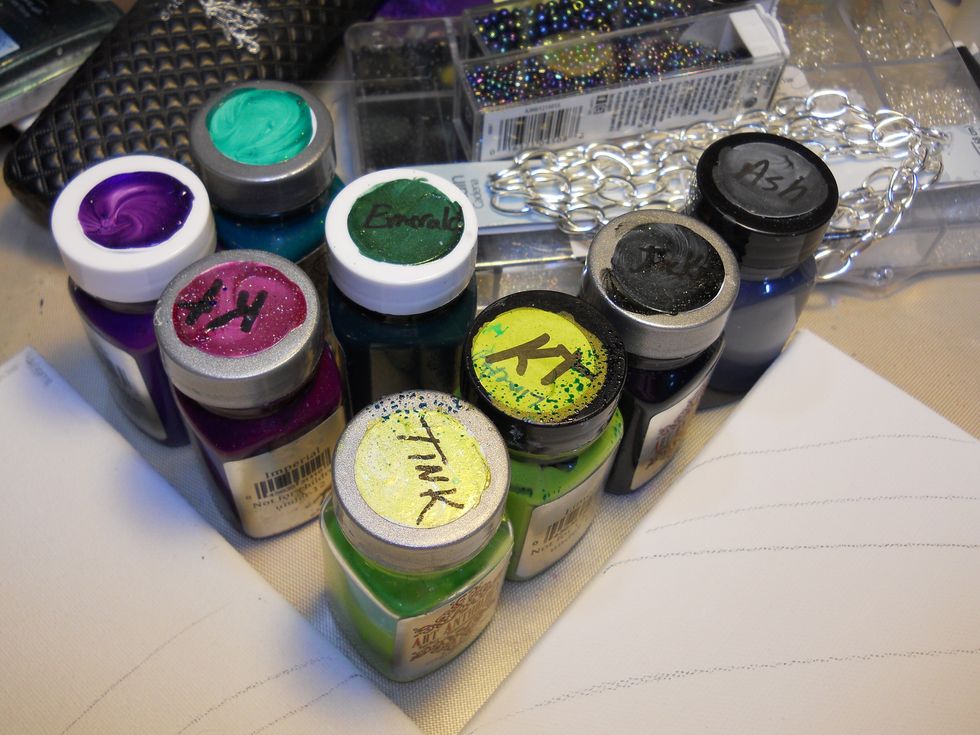 Choose colors, I wanted this piece to match the Art anthology Paint swatch challenge colors because they are so gorgeous! You can find that here http://artanthologyinc.com/blog/?p=10087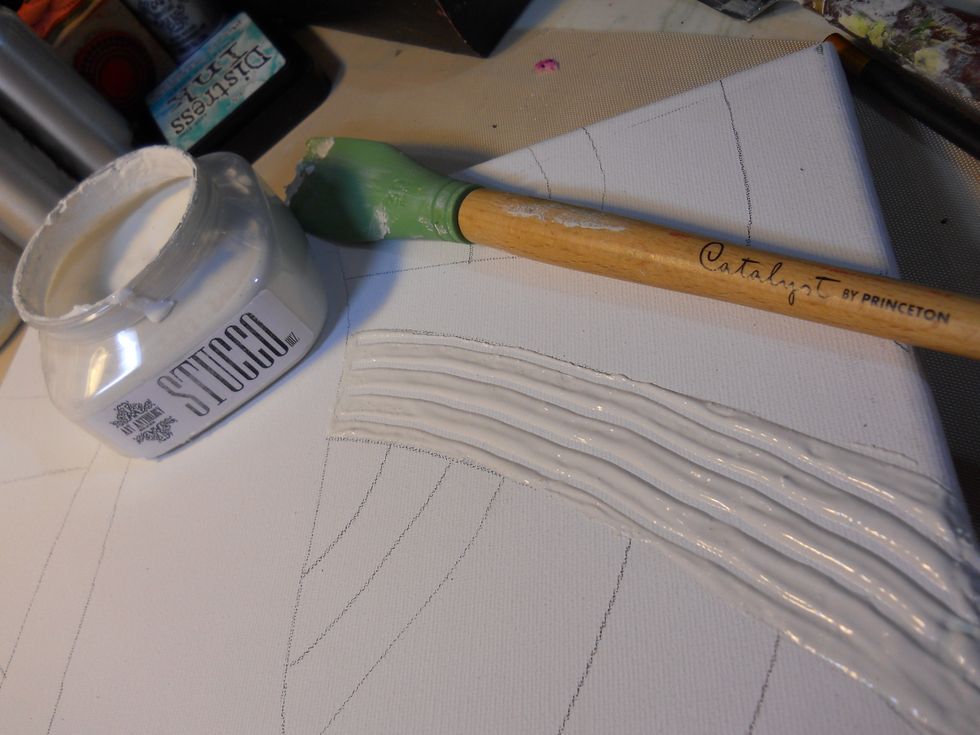 Apply Art anthology "Stucco" to one of the stripes on the canvas then use a Princeton Catalyst tool to add texture.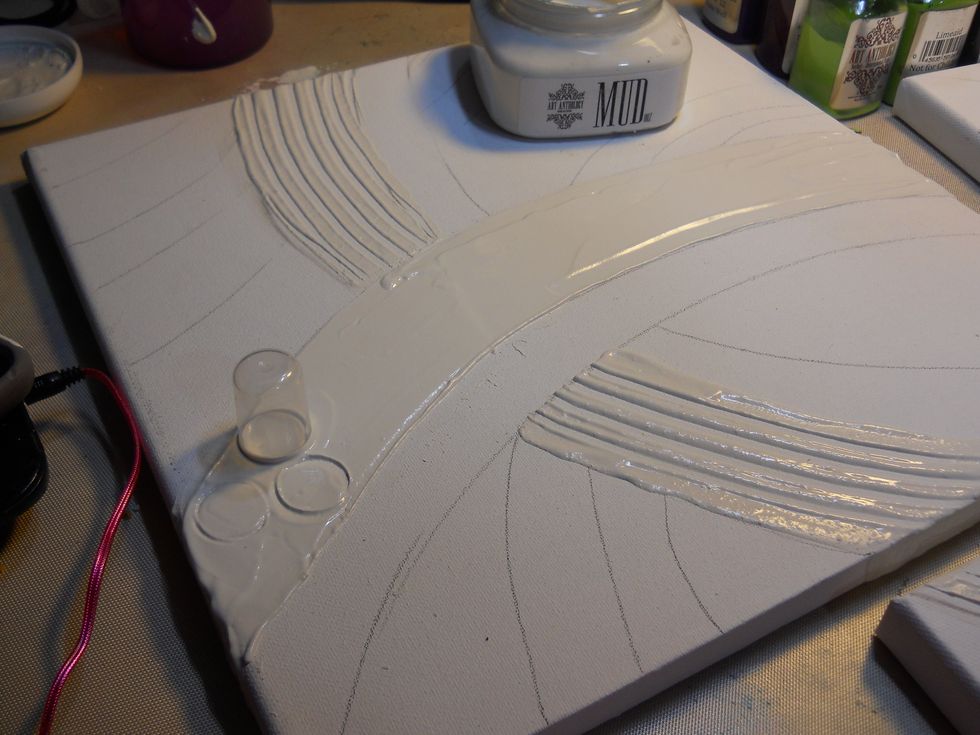 Add Art anthology "Mudd" to another section, Then use something circular to impress circles along the entire stripe.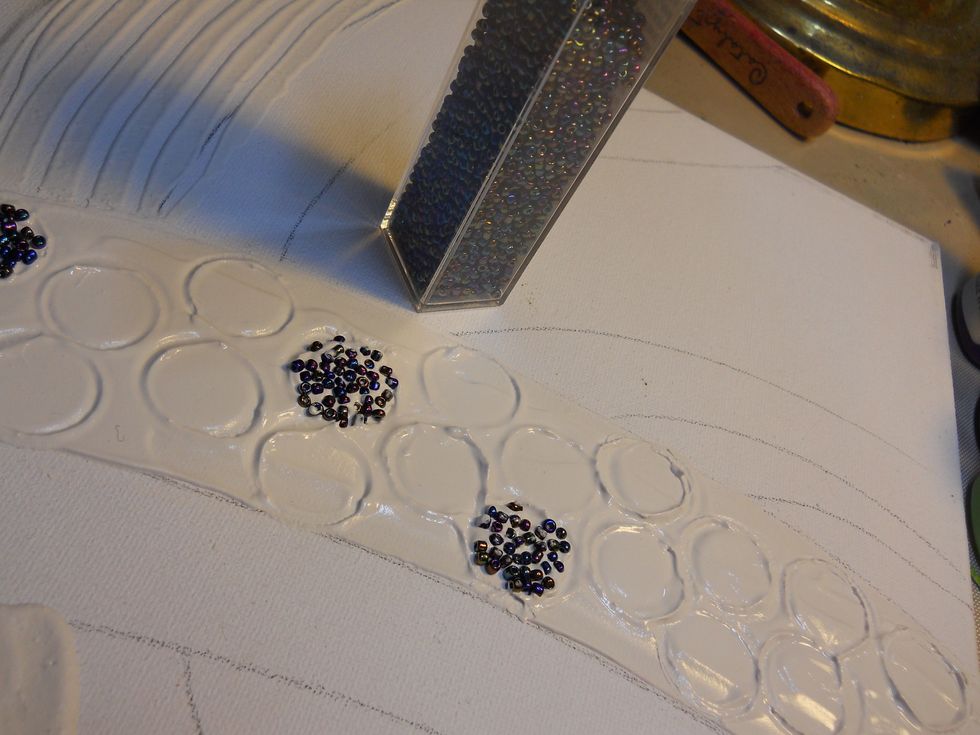 While the "Mudd" is still wet, add some beads inside several of the circles. It doesnt matter what color, these will be painted over and just be for texture.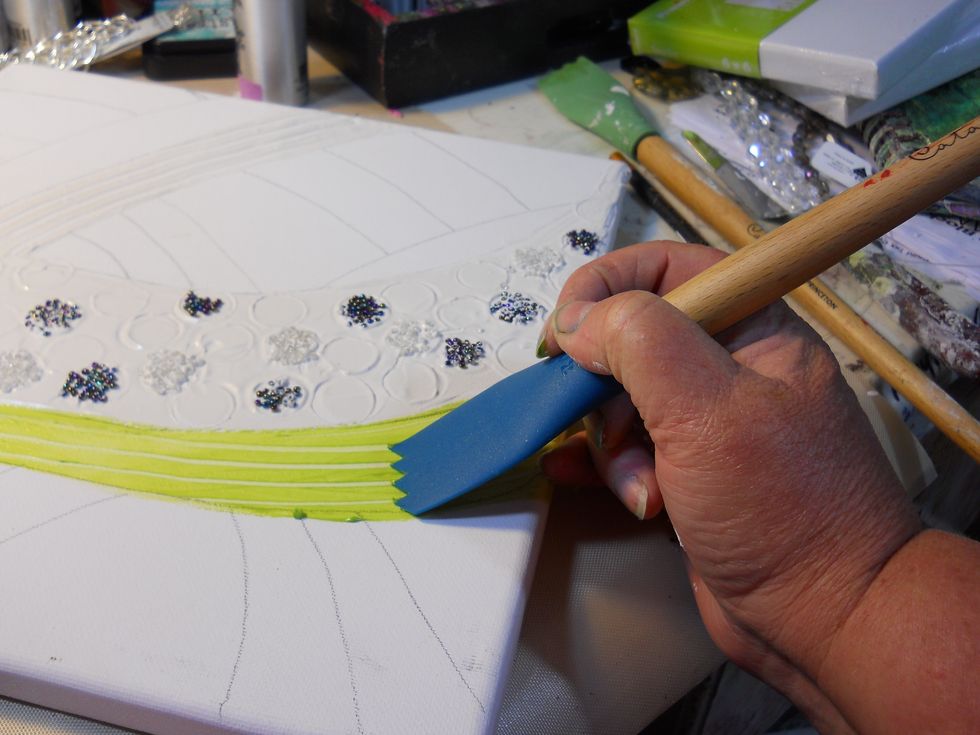 Apply Art anthology "Limeaid" to one strip and use the Princeton catalyst tool to add texture while the paint is wet.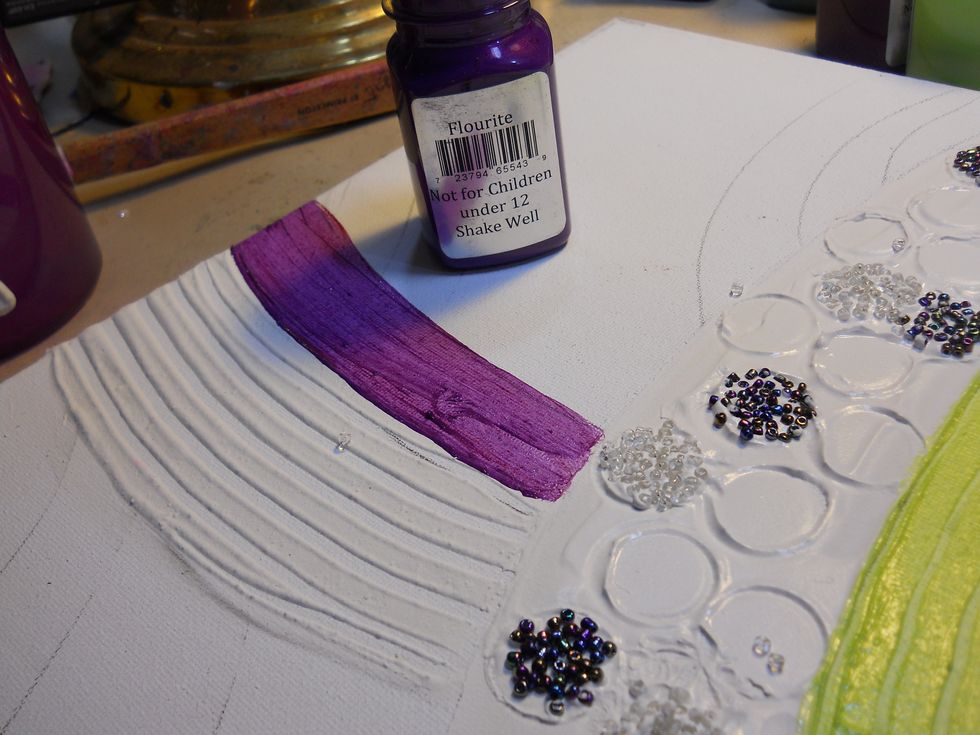 Use a Princeton Paintbrush to add Art anthology Gemstone "Flourite".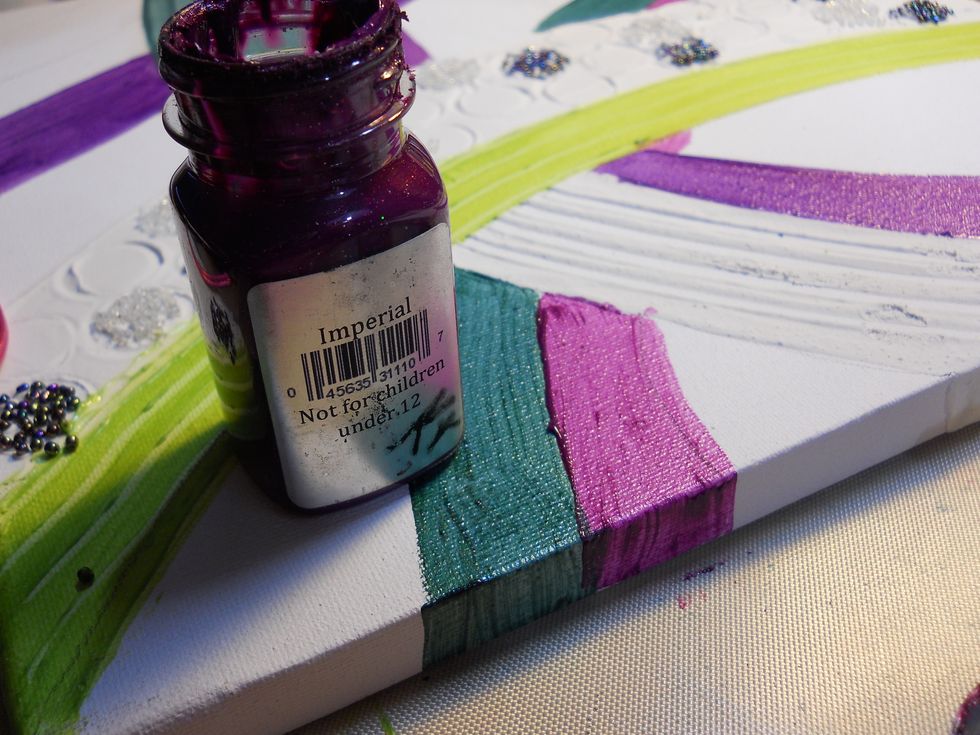 Paint another stripe with "Imperial".
And another with "Emerald". be sire to follow the pattern you created for continuity.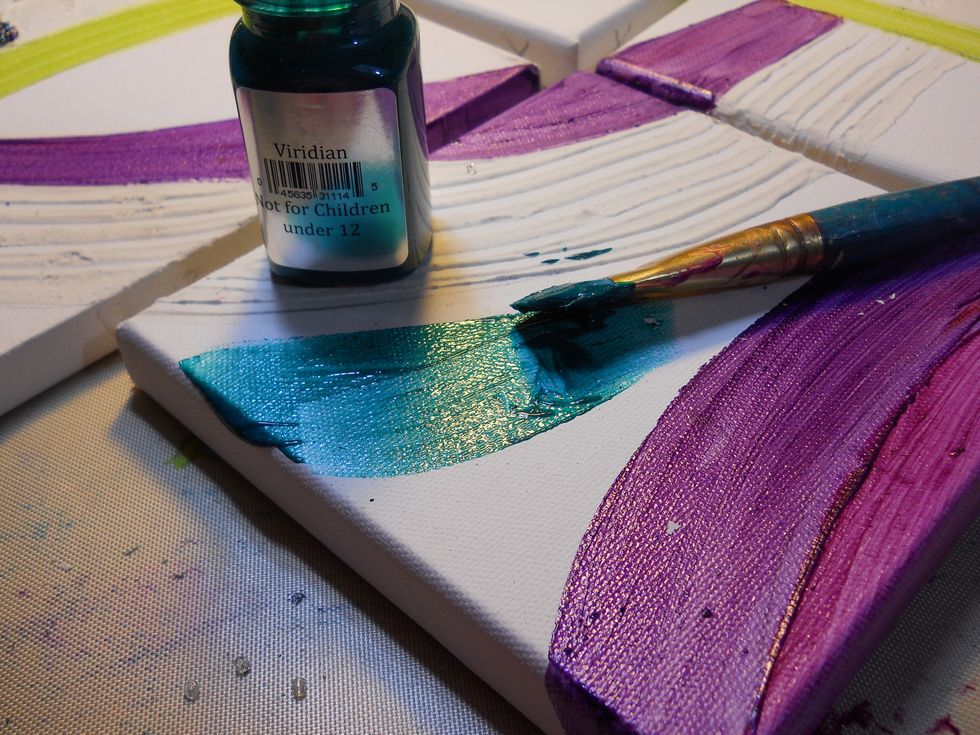 Paint he background sections with "Viridian"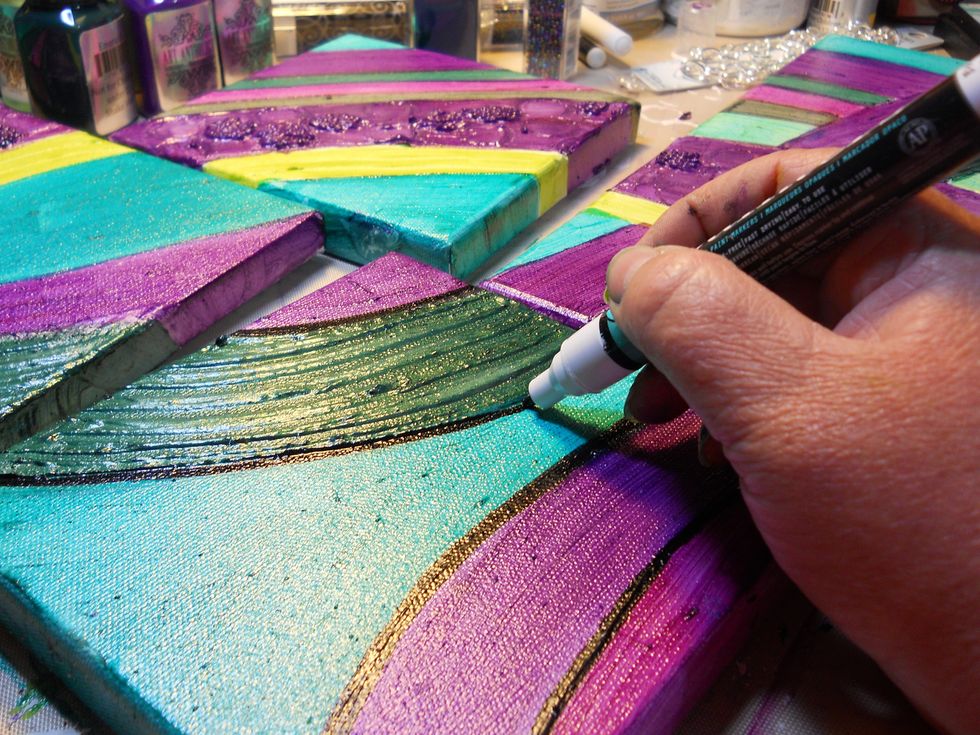 Outline all the stripes with a black paint pen.Then use a white paint pen to add more outlines and some doodles.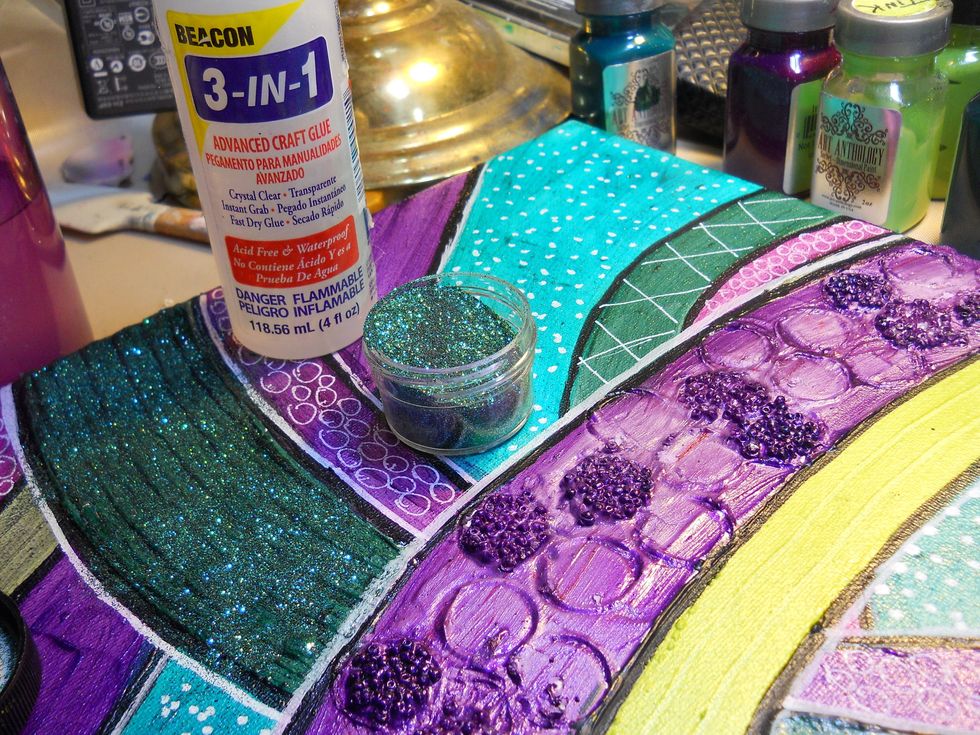 Use a wet adhesive to apply some glitter to some sections.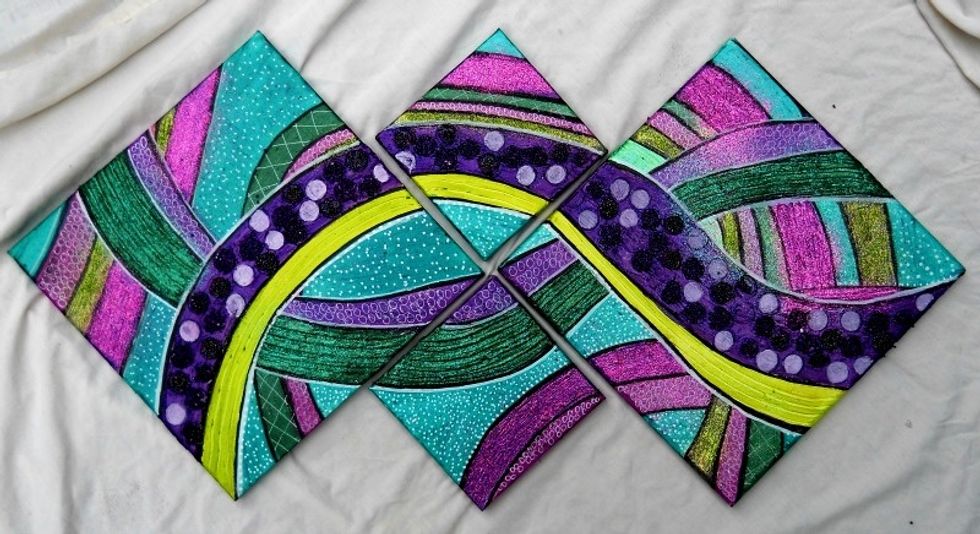 And thats it! See how easy that is! and it looks fabulous hanging on your wall! You can see detailed shots and more on the Art anthology blog http://artanthologyinc.com/blog/ so come on by and see us!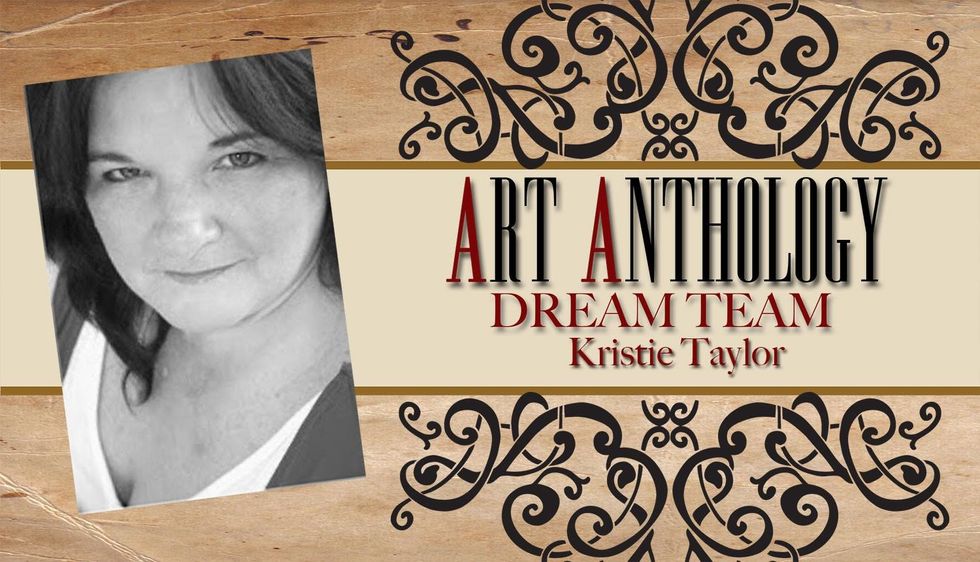 Thank you so much! Please like and follow my blog for more inspiration! http://kristietaylor.blogspot.com/
2 12x12 canvas
2 6x6 canvas
Art anthology sorbet "Tink,Veridian,Imperial"
Art anthology Velvet "Limeaid"
Art anthology Gemstones "Flourite, Emerald"
Liquid adhesive, glitter and beads
Paint pens in black and white
Art anthology mediums "Mudd, Stucco"
Princeton Catalyst tools and paintbrushes
Art Anthology
Art Anthology is a manufacturer of dimensional mediums.\n\nCome chat with us in our Facebook Group: Art Anthology Adventures in Art