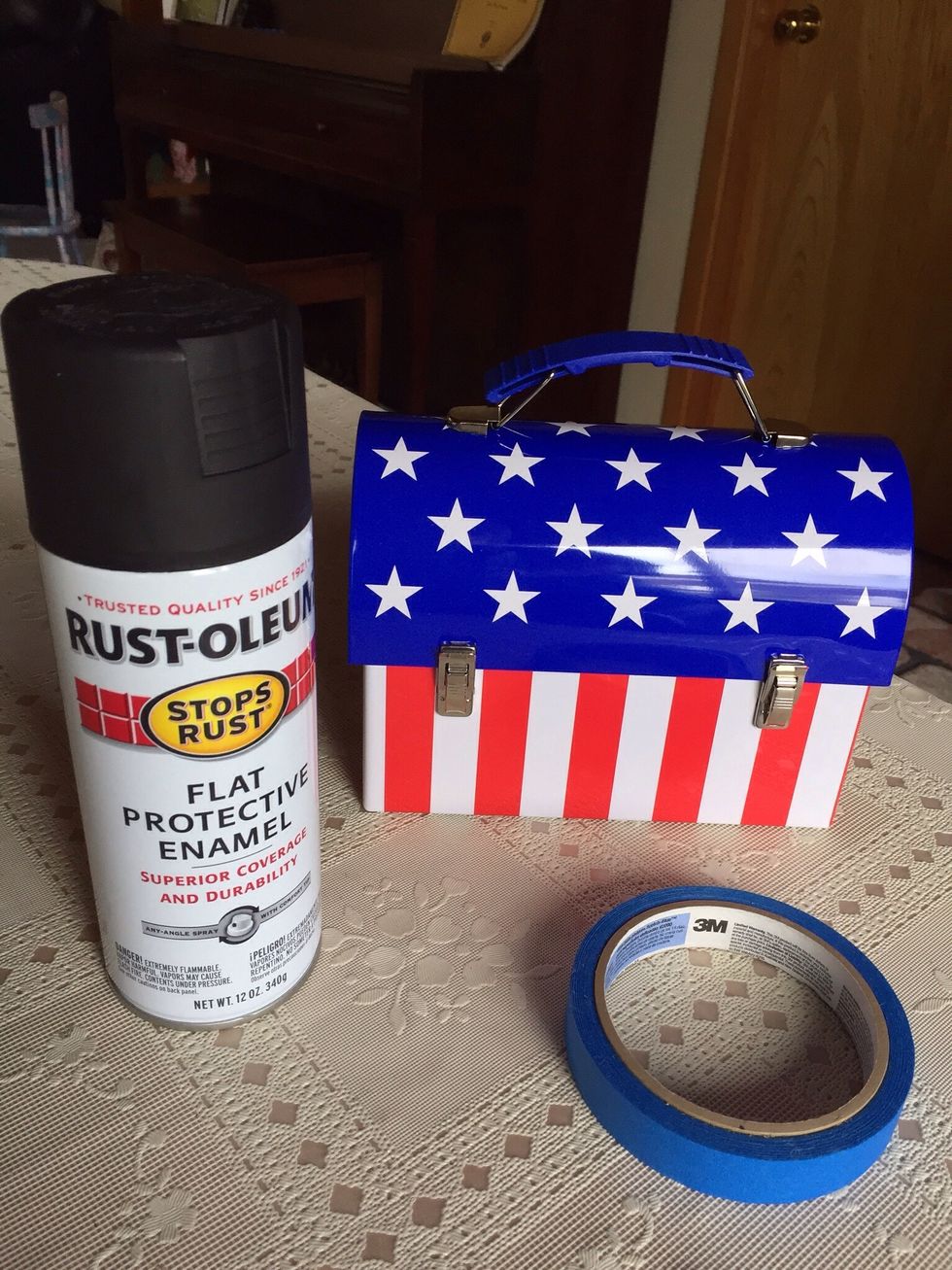 Gather supplies.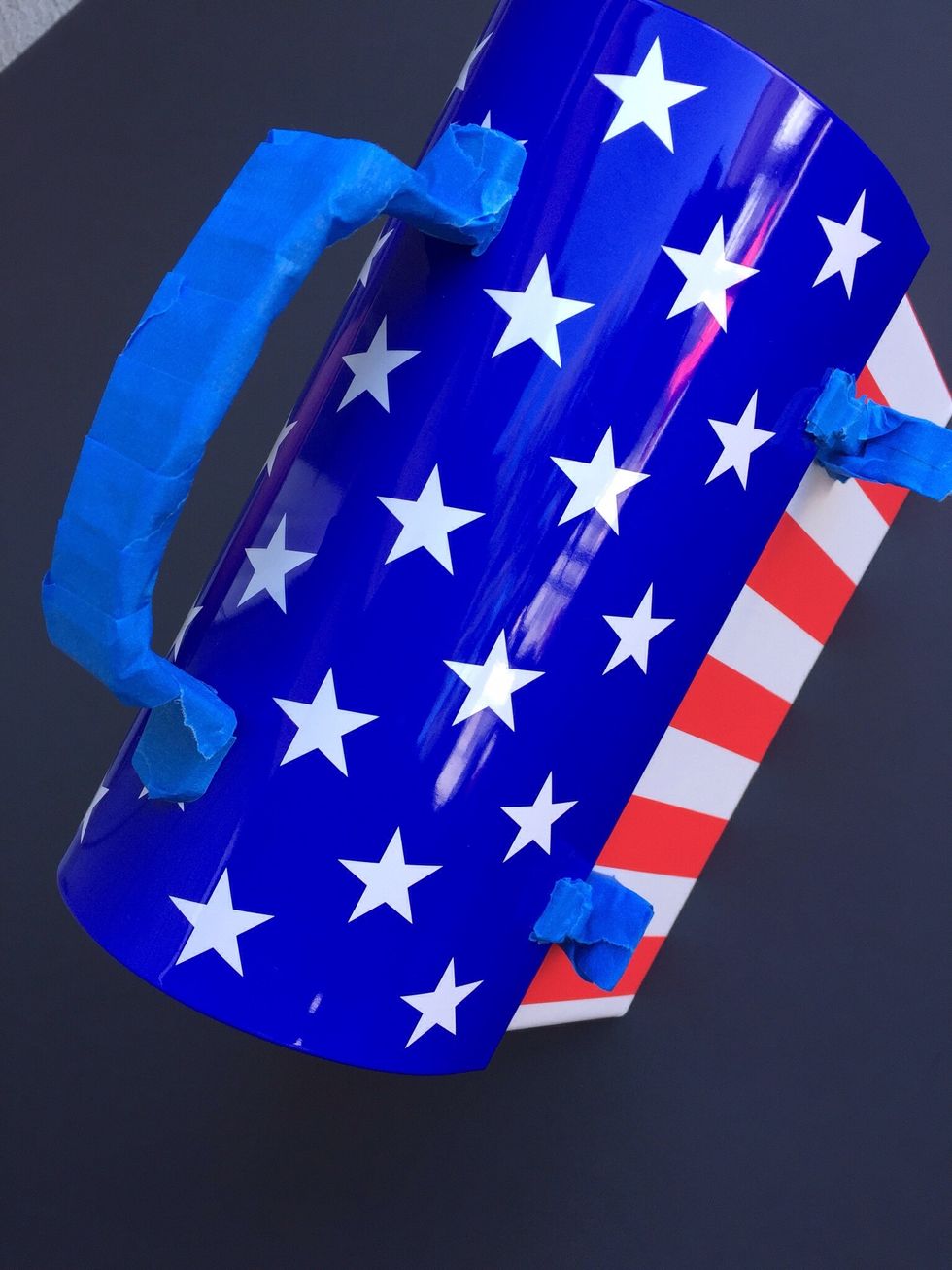 Using painters tape, cover any piece you don't want painted. I covered the handle in this picture, but eventually took the tape off and painted the handle also.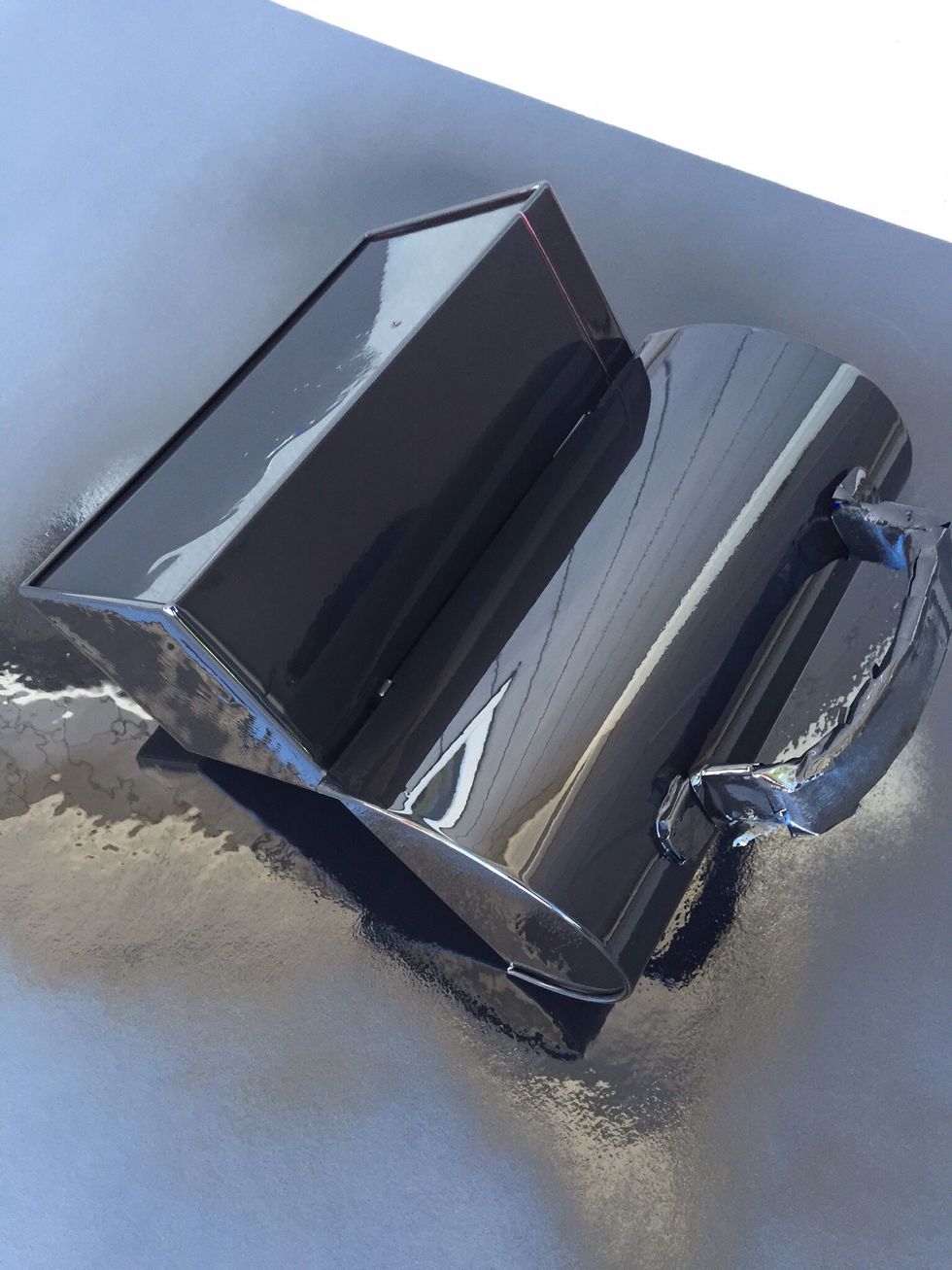 In well ventilated area, put down a drop cloth. Using even 'strokes' spray box. Let dry. I think I did three coats on these boxes. I wanted a good strong coverage. Let dry throughly between coats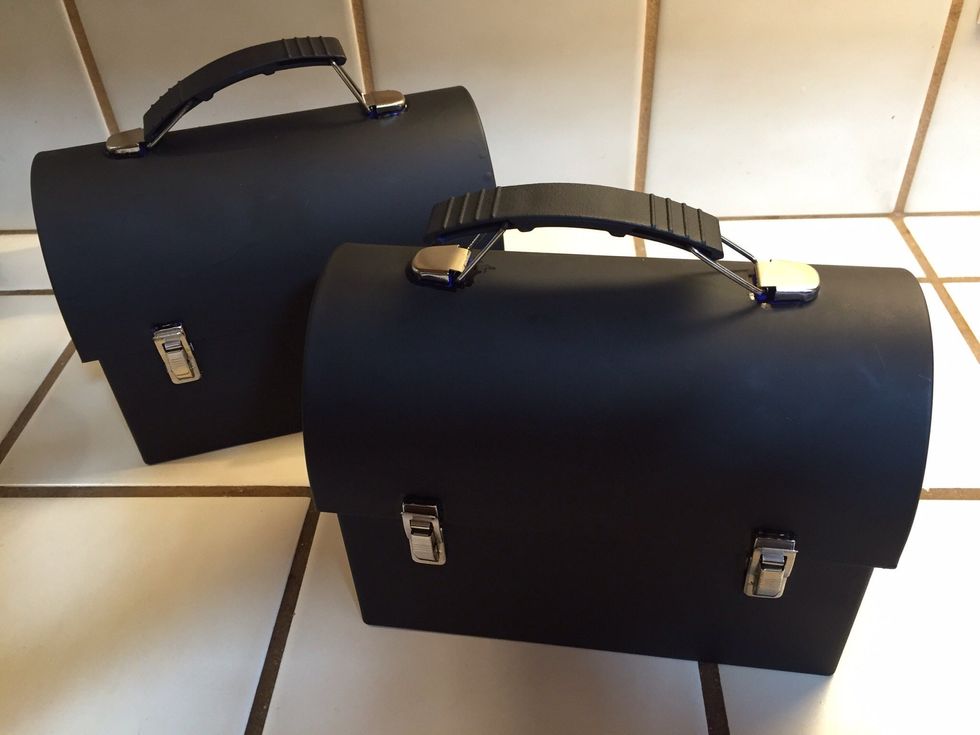 I chose flat black color for my boxes, for a retro lunchbox look. You can use any color, just be sure to use specific paint for metal.
I was going to a Rosie the Riveter event and these newly painted boxes were perfect to hold a snack and essentials!
Metal lunchbox
Painters tape
Rust-Oleum Flat Protective Enamel