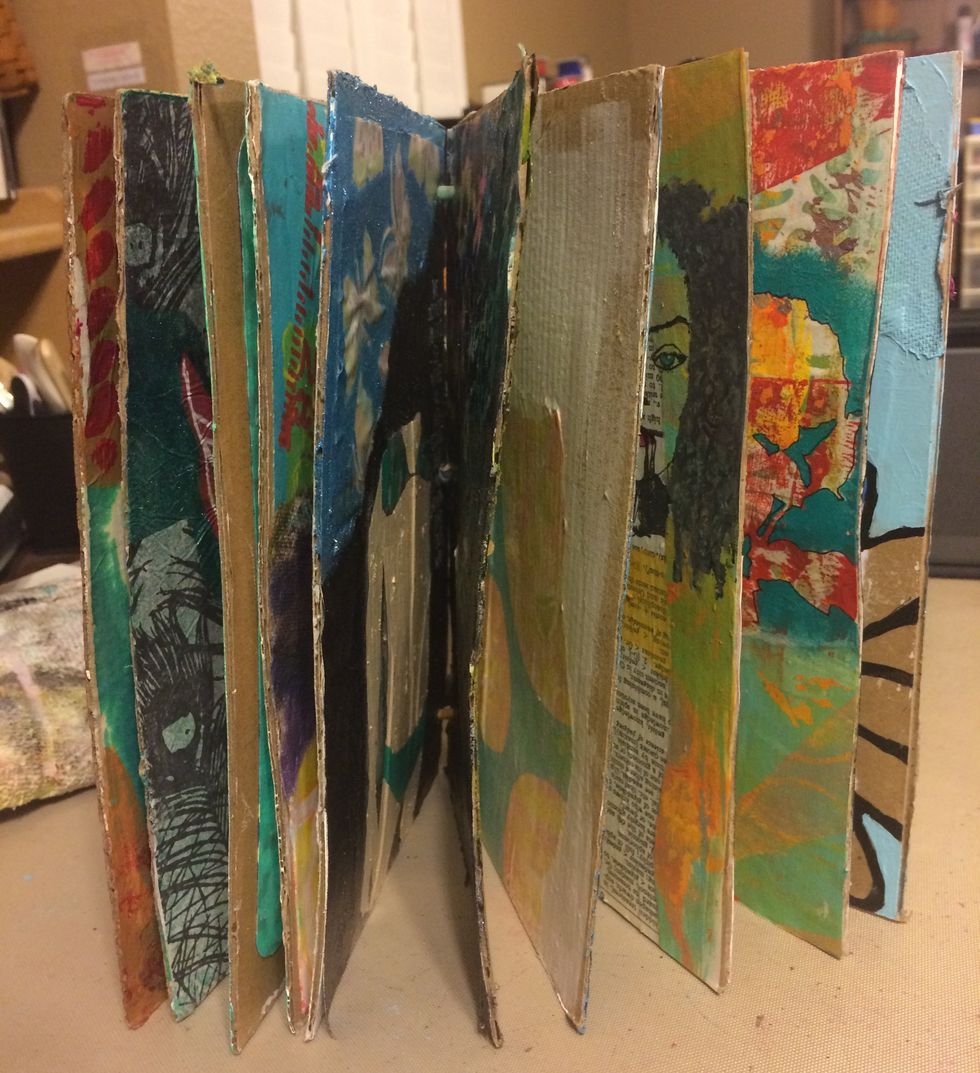 Last week I made an art journal following Carolyn Dube's Permission To Play online class.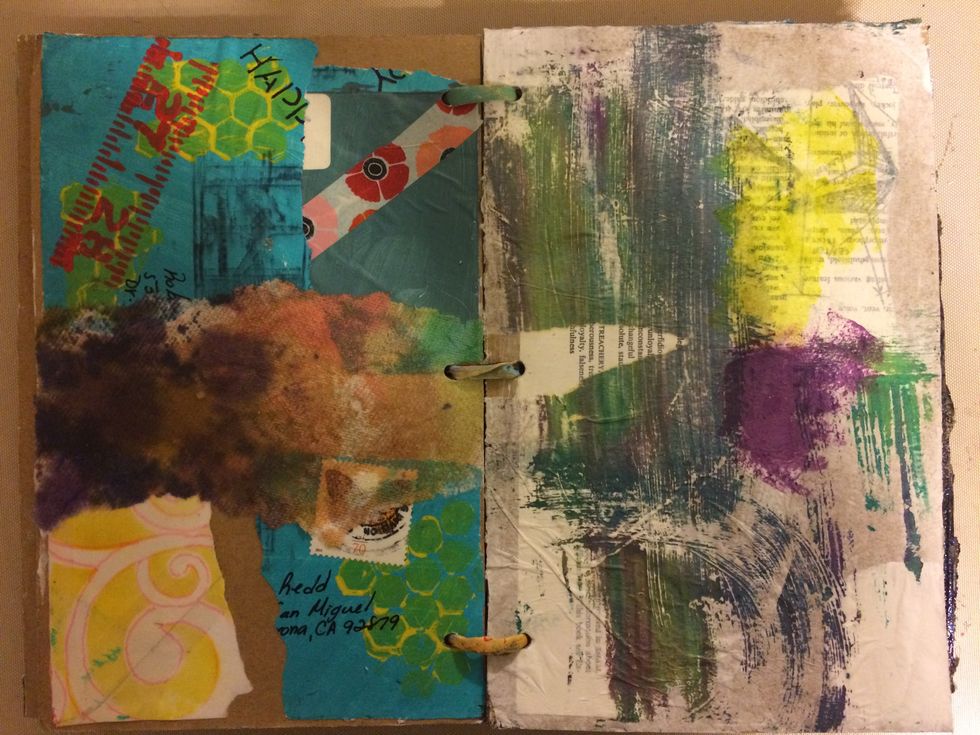 This is a two page spread from the art journal, collaged and ready to paint on!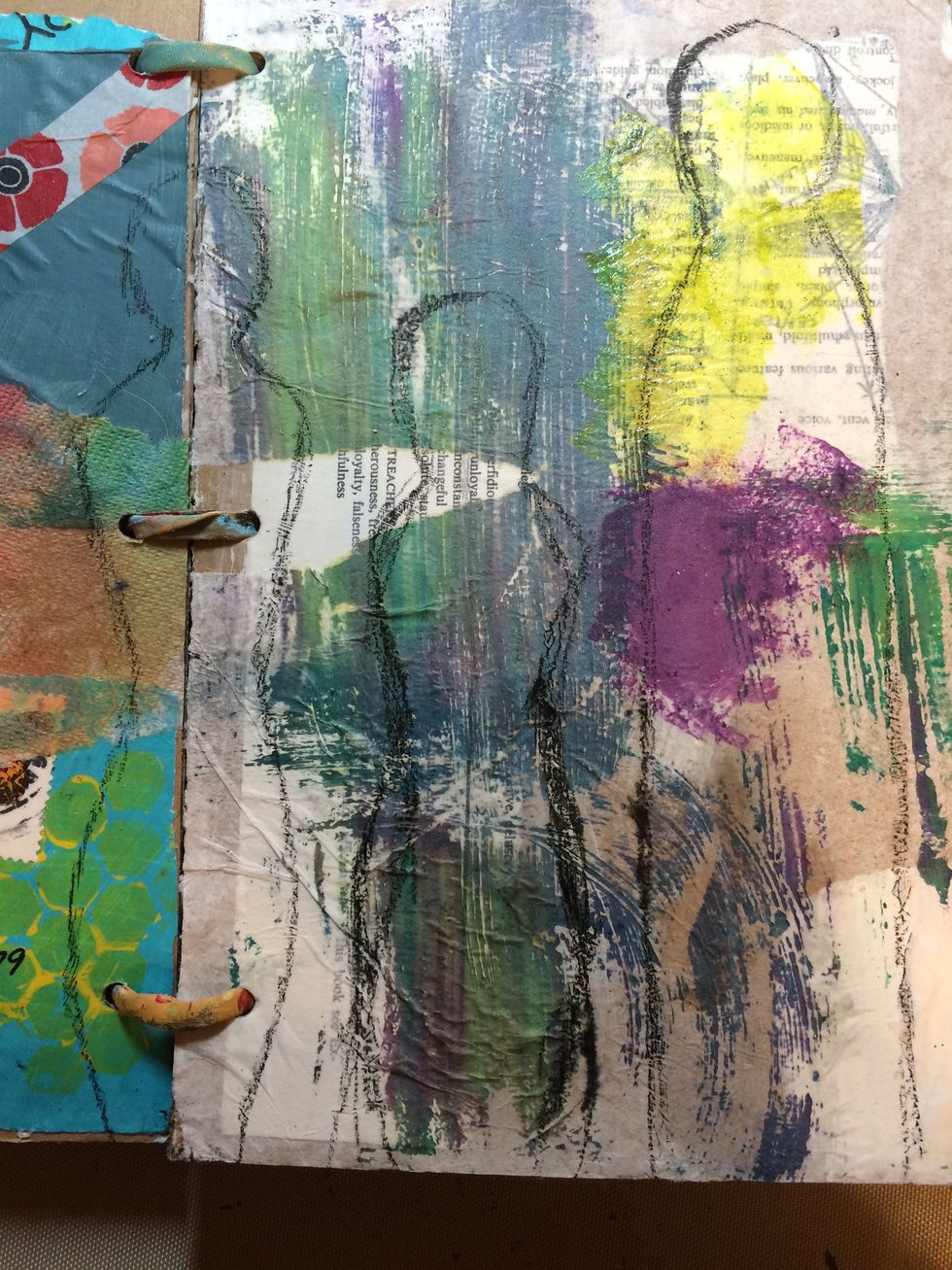 To create my piece, I started by sketching three figures.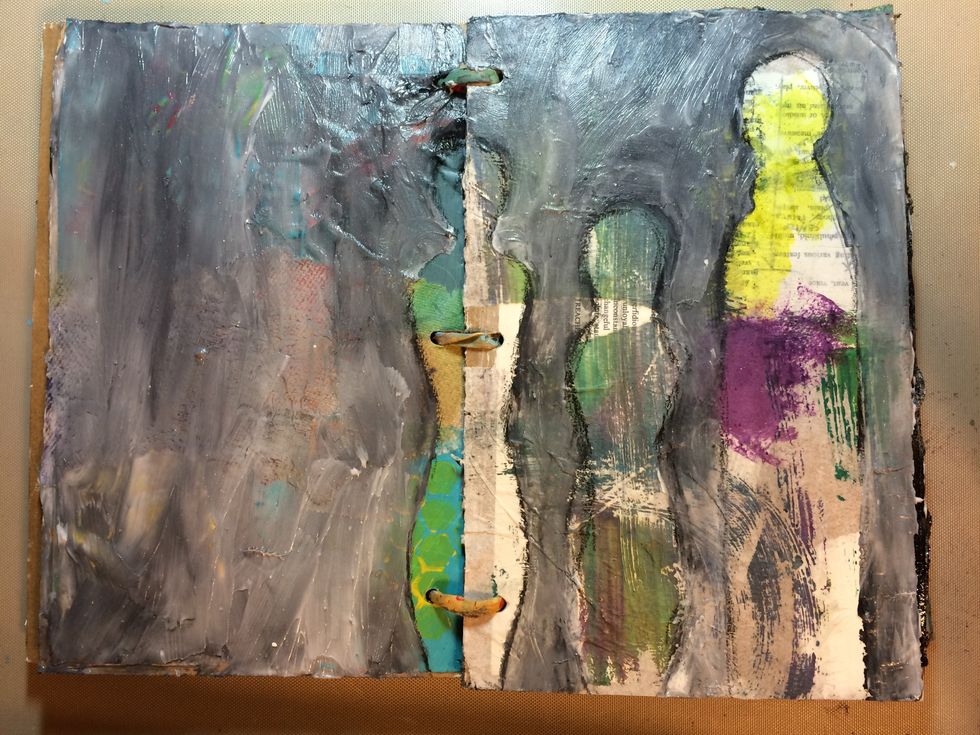 I painted the background with a mixture of Tuxedo Velvet and Cotton Velvet.
I added some shading to the figures.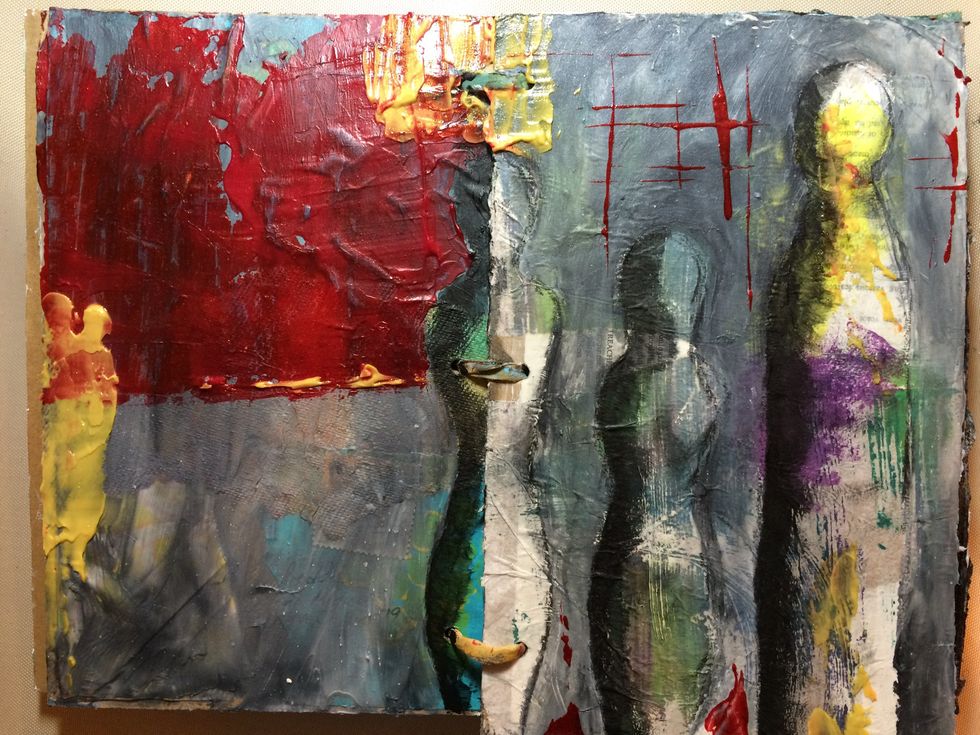 I followed up by adding more layers to the background with Desire Velvet and Ferrari Sorbet. I used both Velvet and Sorbet to get the opaqueness from the Velvets and the shimmer from the Sorbets.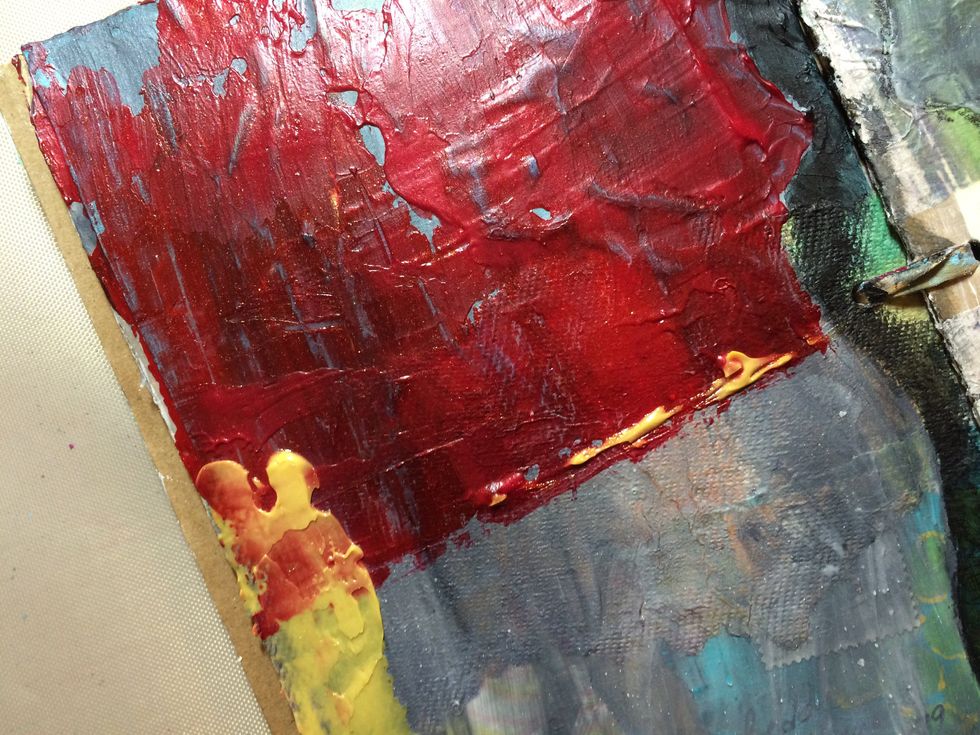 I applied these colors with a palette knife.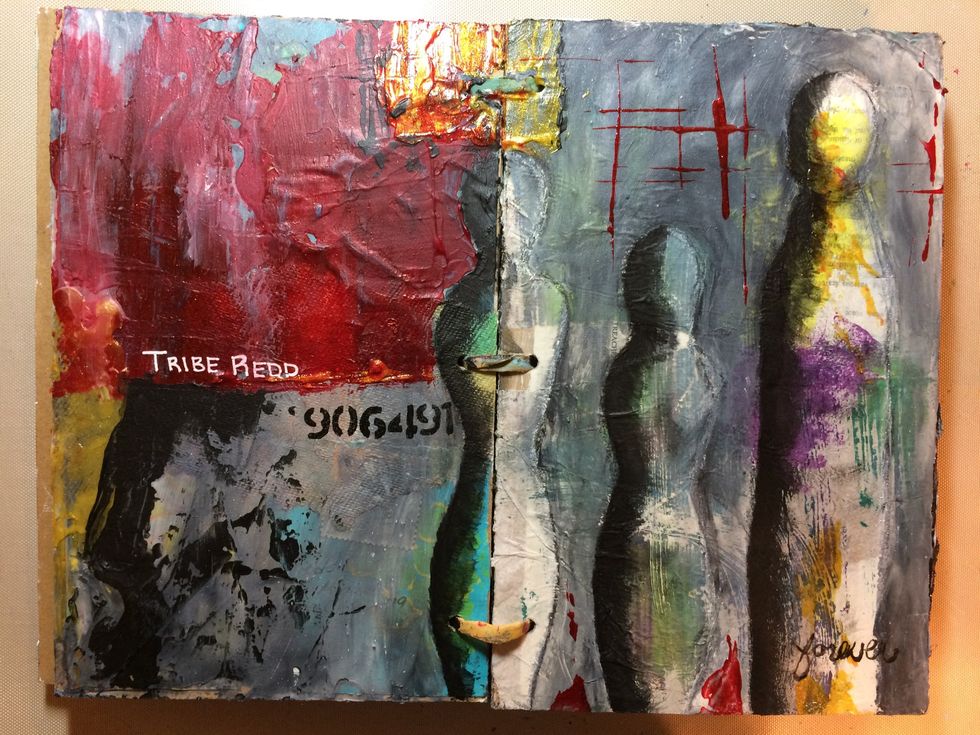 Added journaling and secret numerology.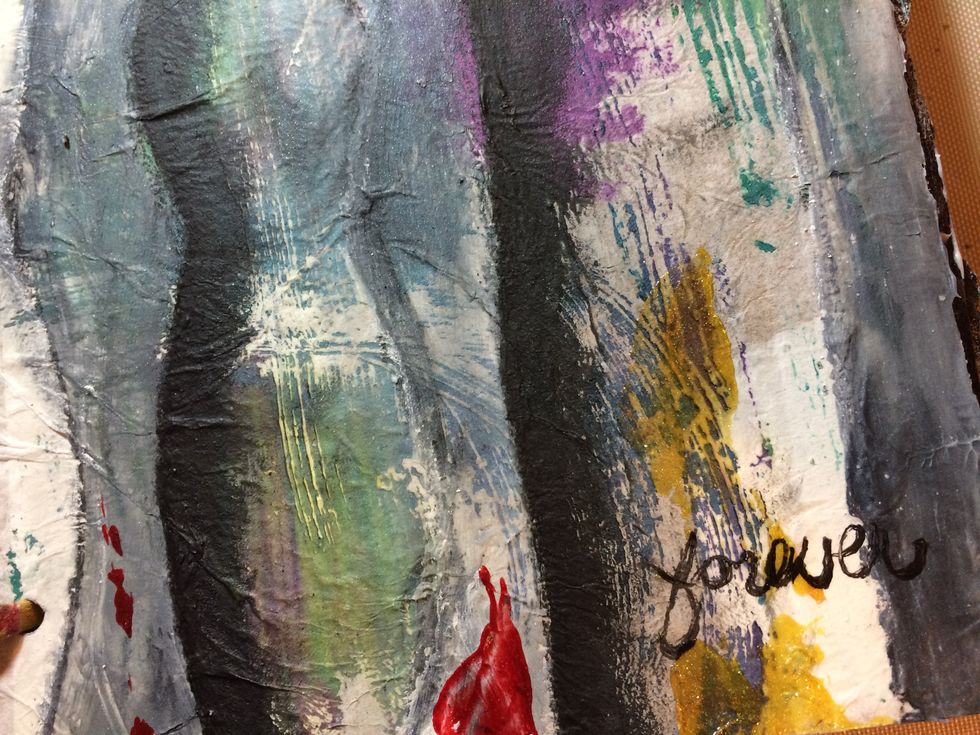 And a little hand lettering in the lower right corner to balance out the 2-page art journal spread.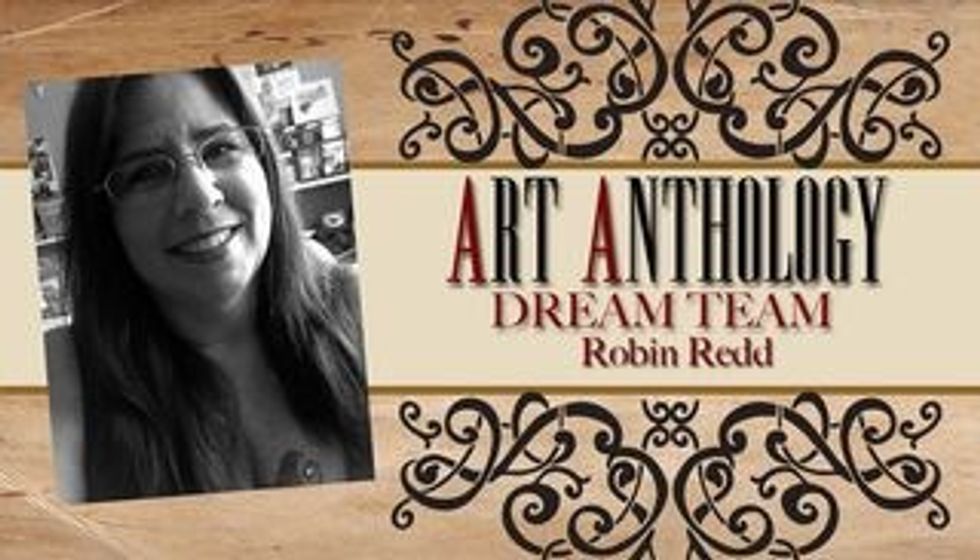 Until next time...
Cotton Velvet
Tuxedo Vevet
Lemon Tart Velvet
Desire Velvet
Ferrari Sorbet
Sunshine Sorbet
Art Anthology
Art Anthology is a manufacturer of dimensional mediums.\n\nCome chat with us in our Facebook Group: Art Anthology Adventures in Art